Maybe you also like to collect moss, fallen branches and other treasures on walks through the forest? Yes? Then I have a great decorating tip for you today. Simply use a photo holder for DIY arrangements! In particular, the photo holder serves as stand for plant stems by utilizing the slot that is normally meant to hold photos or cards!
With the following step by step instructions you can quickly and easily transform a photo holder into a beautiful stand for flowers, branches or all other sorts of plants!
Tools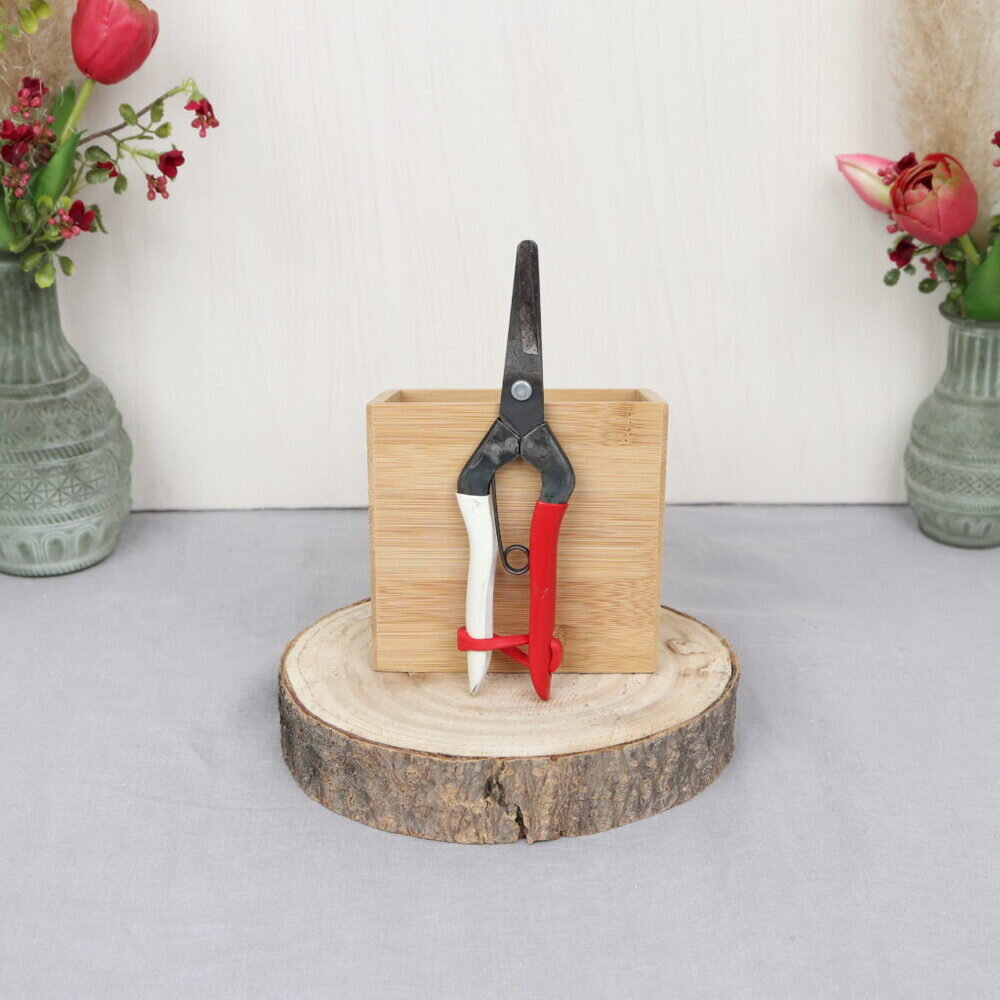 Here you can see what tools I used for this decoration idea. All you need is a pair of scissors. I used my flower scissors for the DIY.
Materials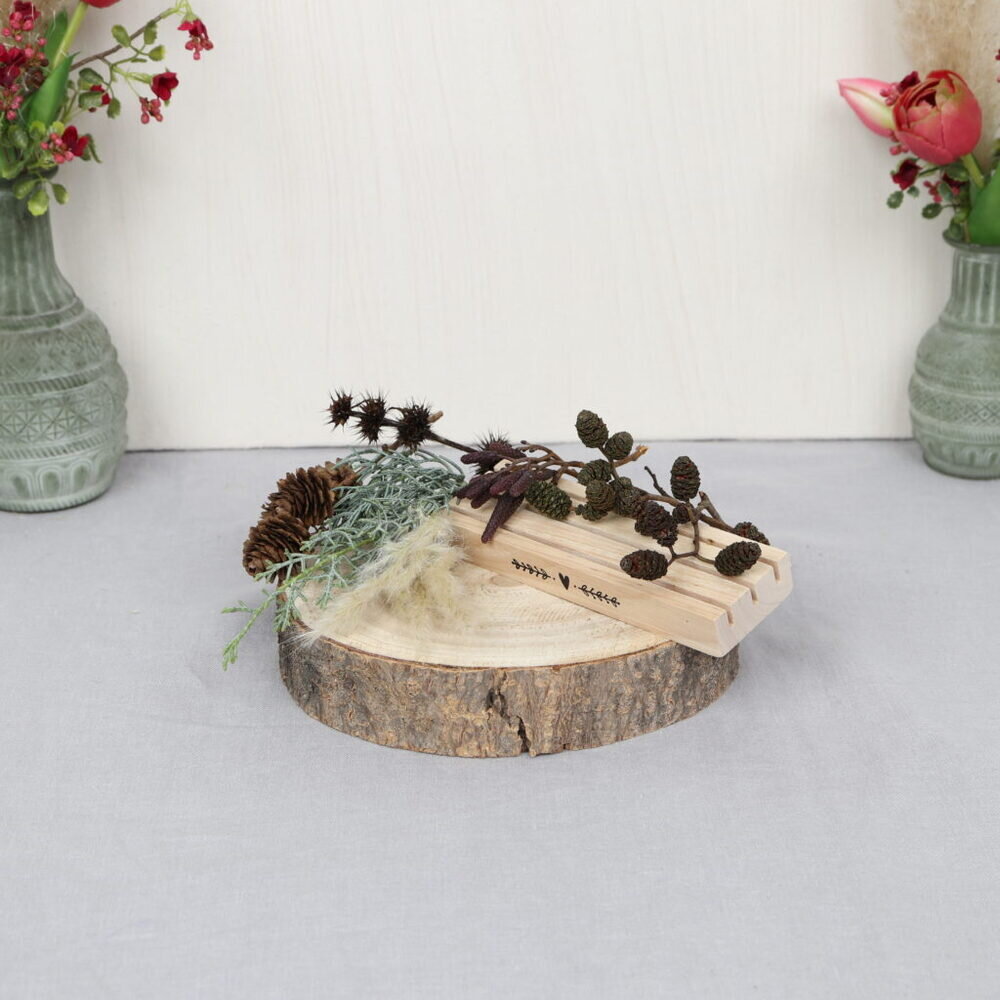 I used these materials for the decoration: a wooden photo holder with slots and the following plants: pampas grass, Arizona cypress, larch cones and alder fruits.
DIY Guide
Step 1: Cut plants
In the first step, I cut the plant stems with my flower shears to the desired length. By the way, the best option are stable plants that dry well, because the plant stand does not provide a water supply for the plants.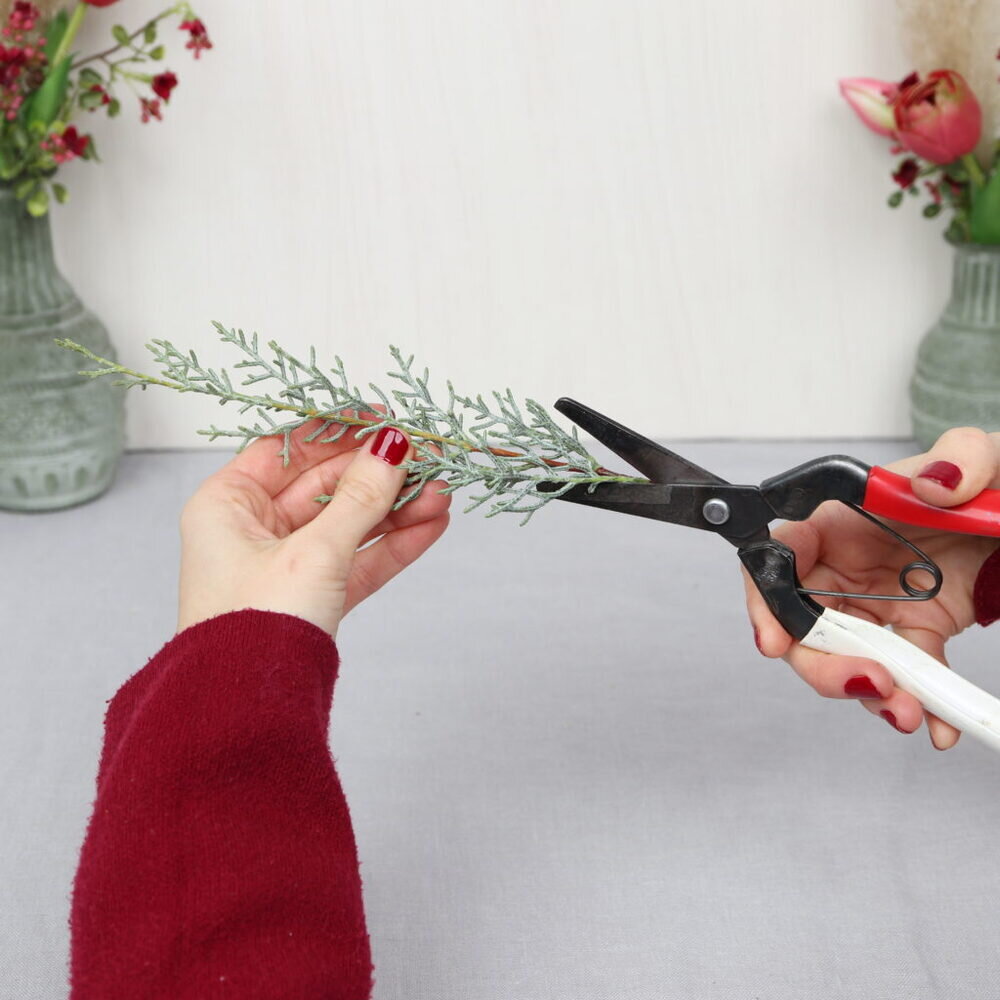 Here you must also pay some attention to the thickness of the stems. Too thick stems will not fit into the slots. If the stems are too thin, you can use some pampas grass to make them fit into the slots.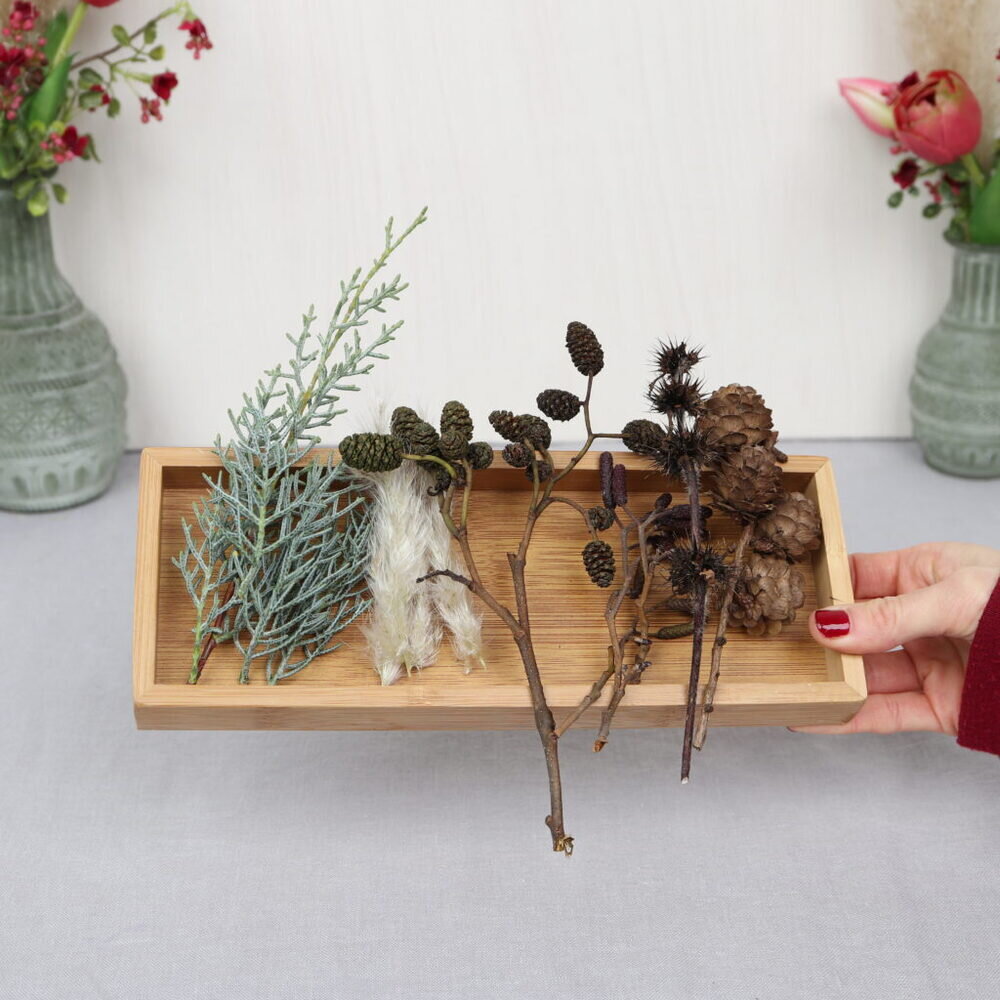 I cut the pampas grass just below the tufts so you can't see any of the stem.
Step 2: Insert plants
Now the plant stems are simply inserted into the slots.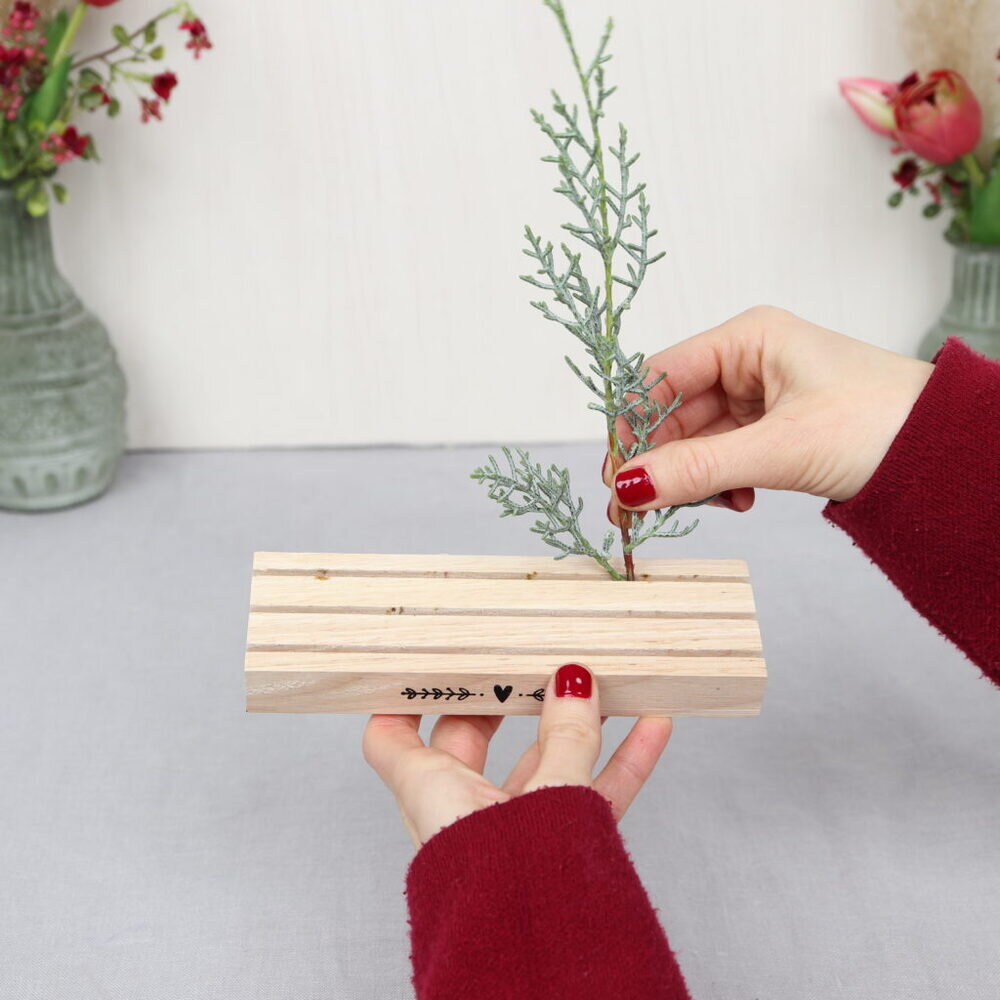 The thicker stems hold well on their own. For thinner stems, I use a little trick: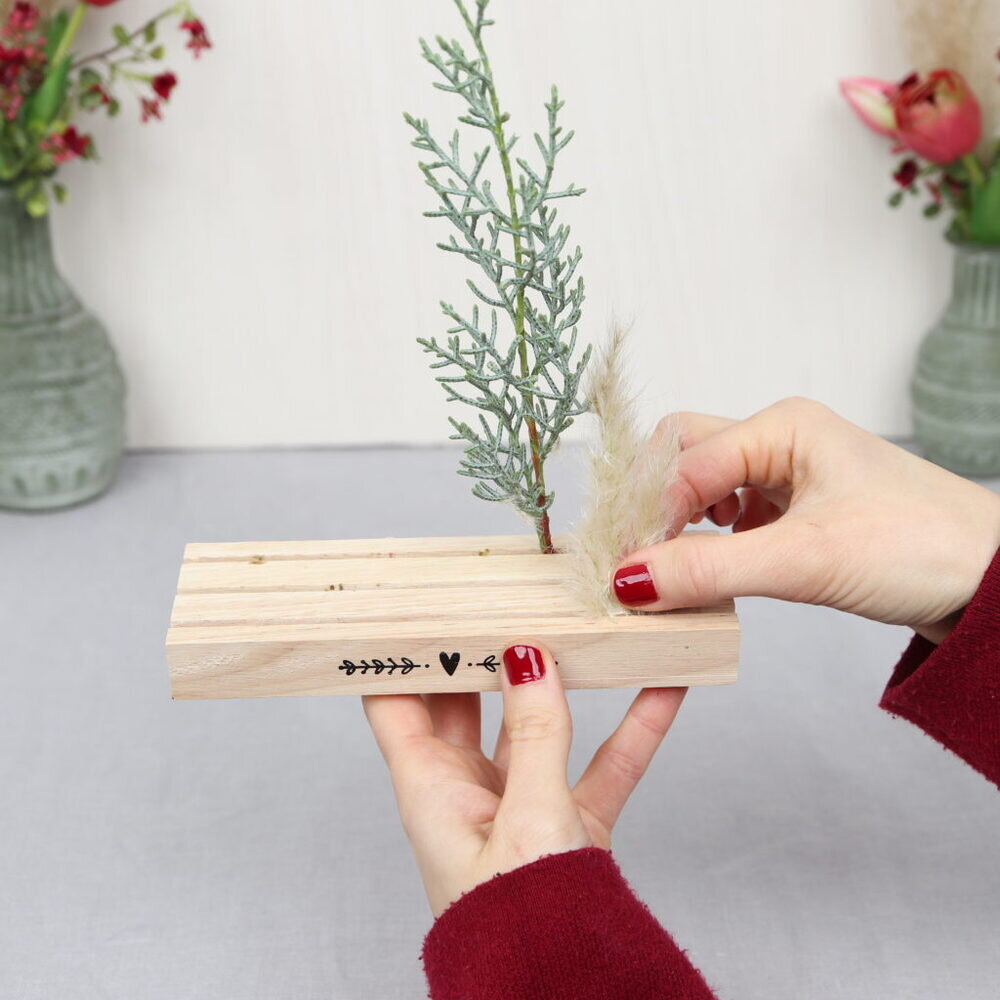 As mentioned before, I put the plants in the slots together with some pampas grass. This provides a good hold.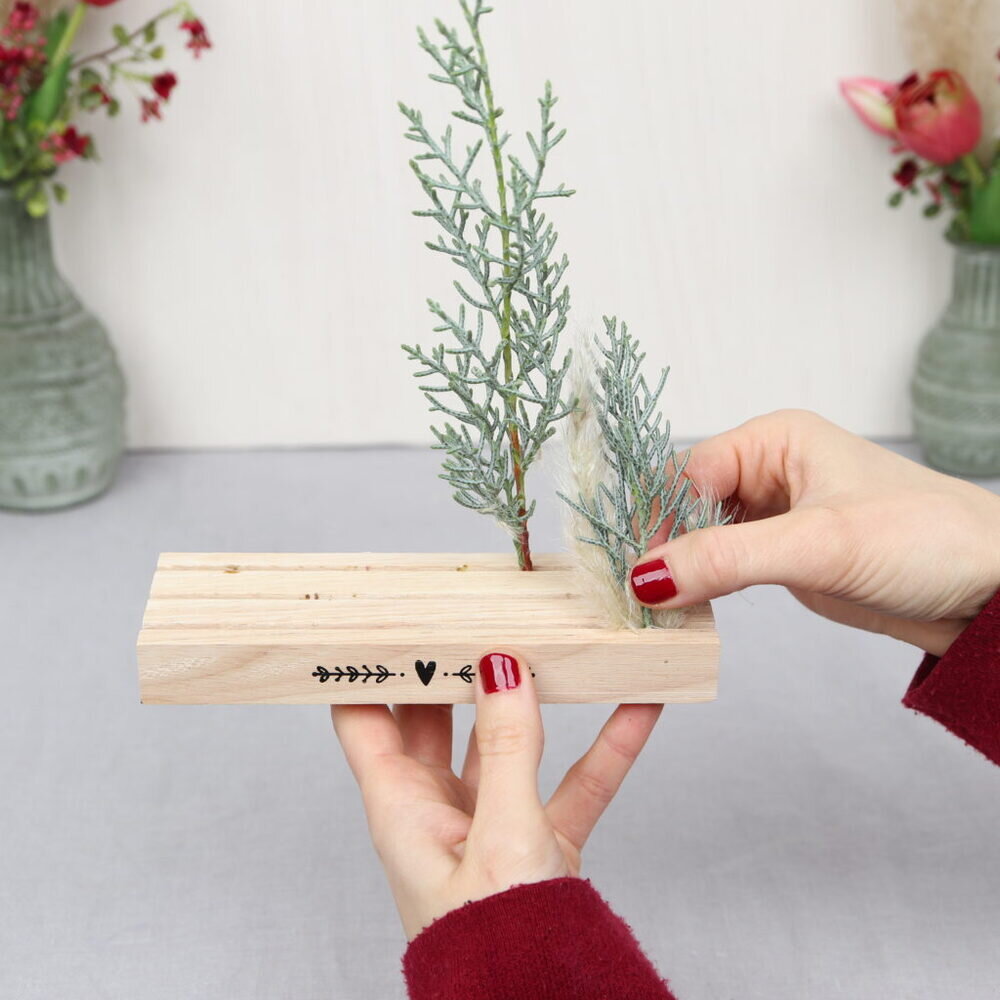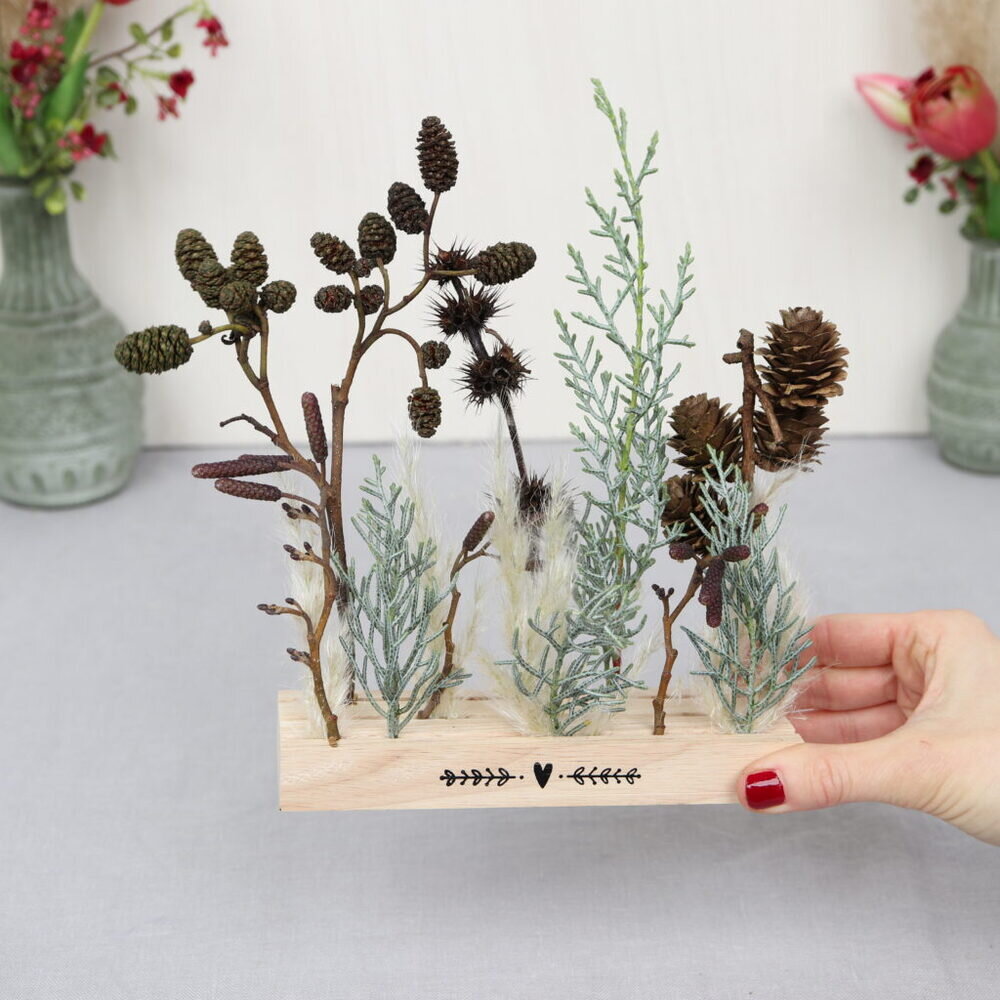 And the forest decoration is ready! I hope this DIY has made you as much fun as me and you like the sight of the flower & plant holder!