Today I will show you a quick and easy upcycling idea in which an egg box is transformed into a beautiful spring and Easter decoration. I just had to make something out of this pretty blue egg carton that I found recently. I simply didn't manage to throw it away! Filled with moss, eggs, tea lights, feathers and flowers, the egg cartoon can be reused as a table decoration.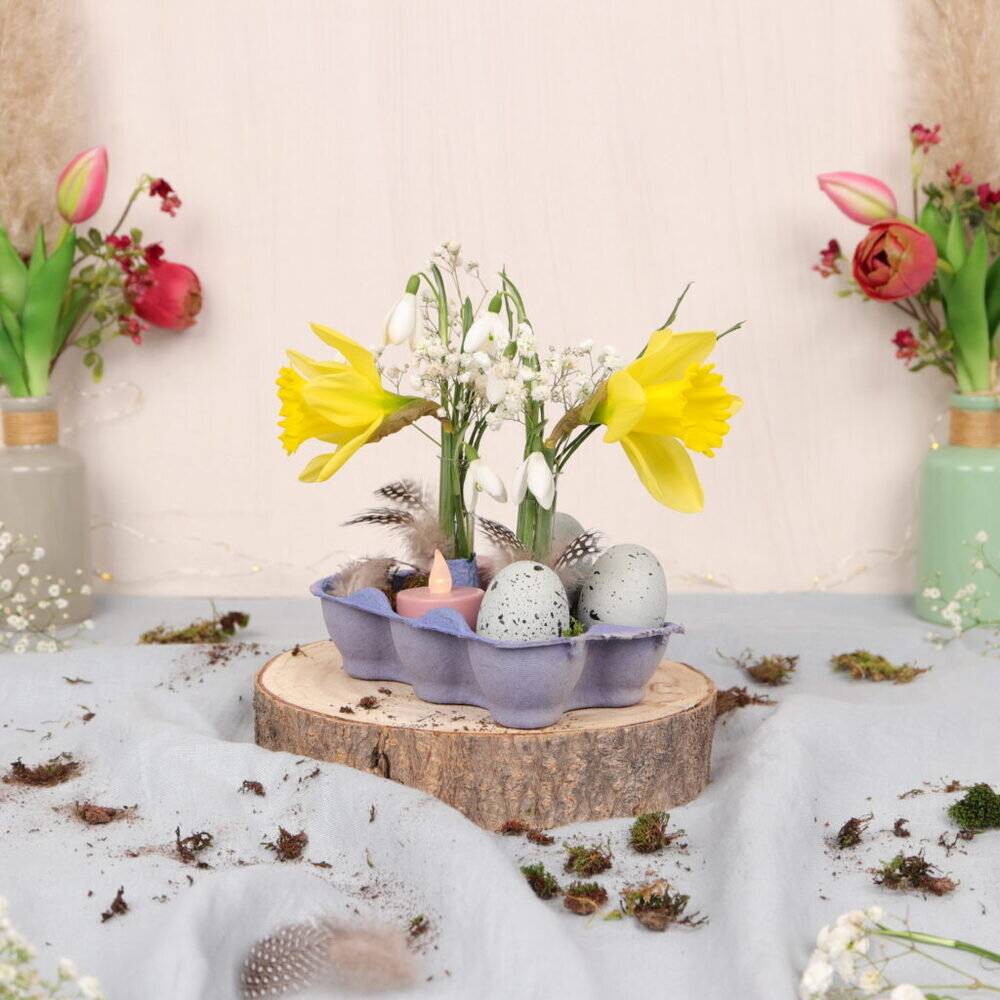 With the following step-by-step instructions you can easily make the egg cartoon upcycling yourself!
Tools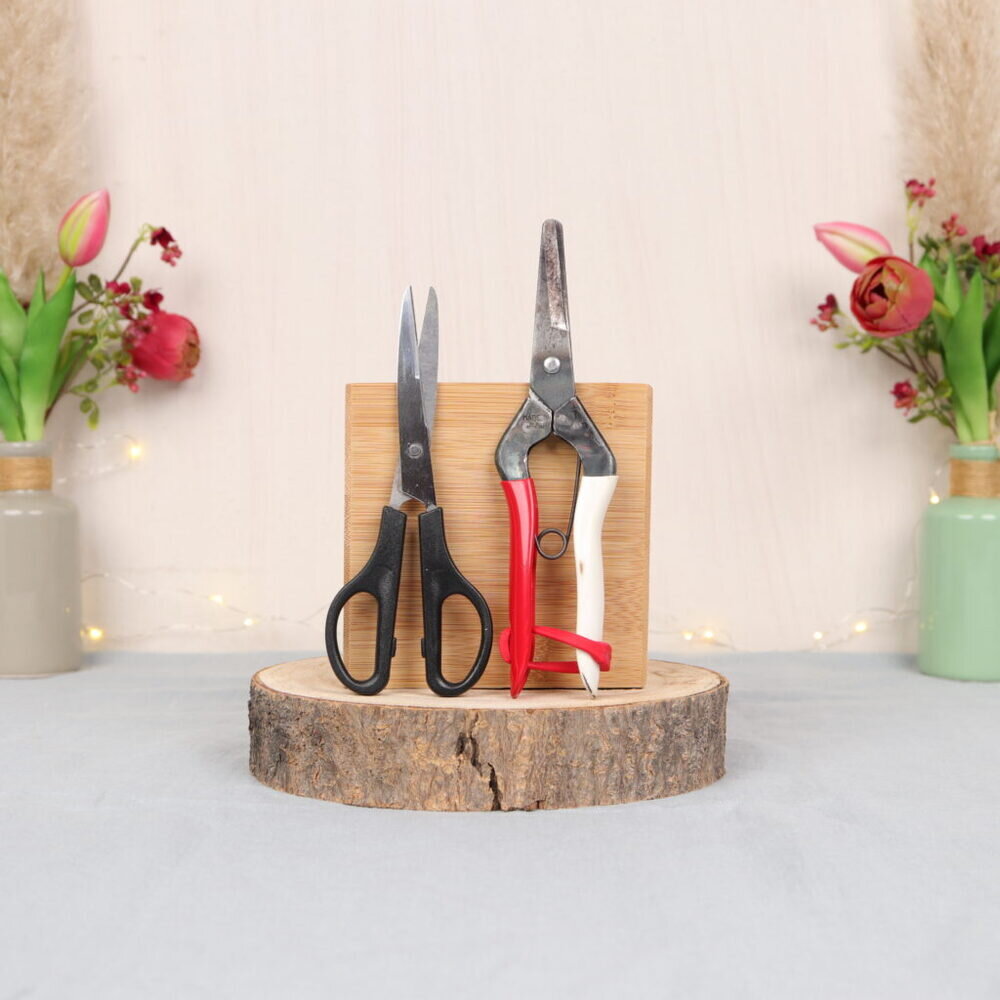 Here you can see the tools I used for the upcycling idea: household scissors and flower scissors.
Materials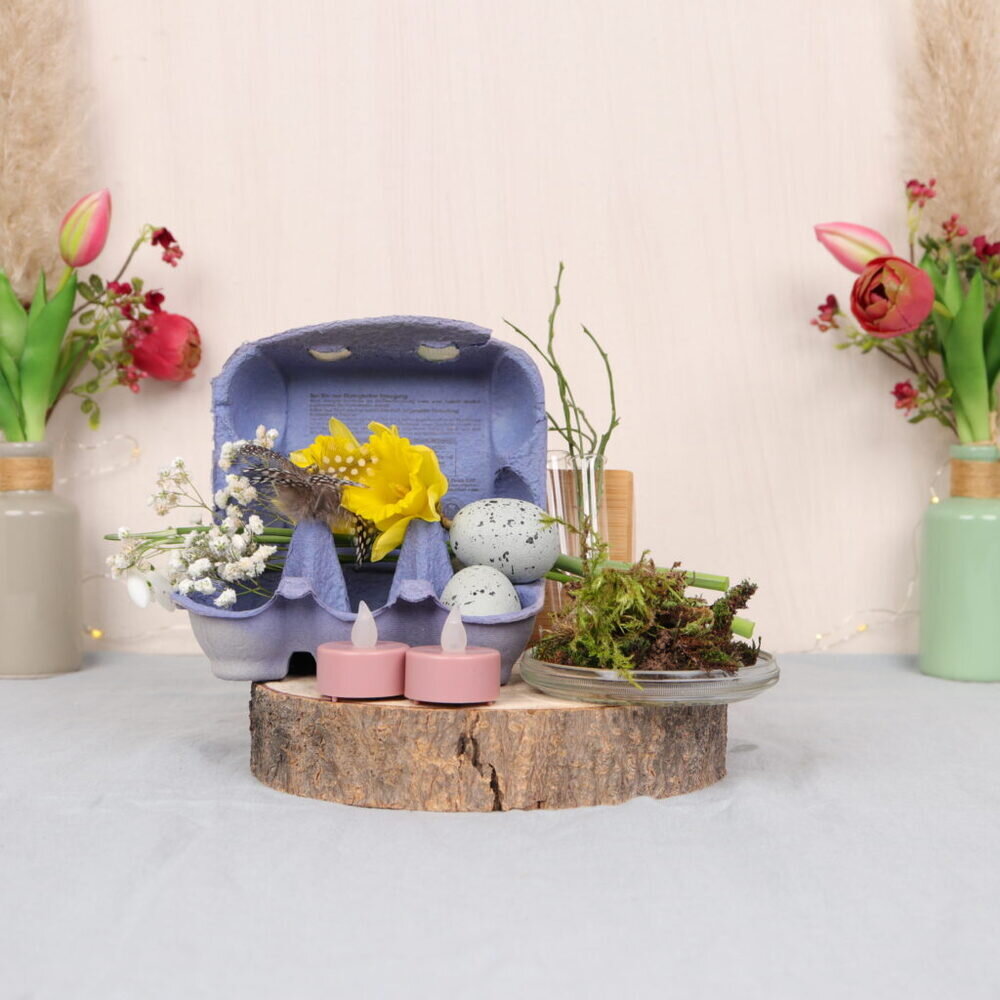 I used these materials to upcycle the egg cartoon: a blue egg cartoon, two test tubes, decorative eggs, moss, feathers, two LED tea lights and flowers (daffodils, snowdrops, gypsophila and blueberry herb).
Instructions | Upcycling: egg cartoon decoration
Step 1: Prepare egg cartoon
In the first step I prepare the egg cartoon.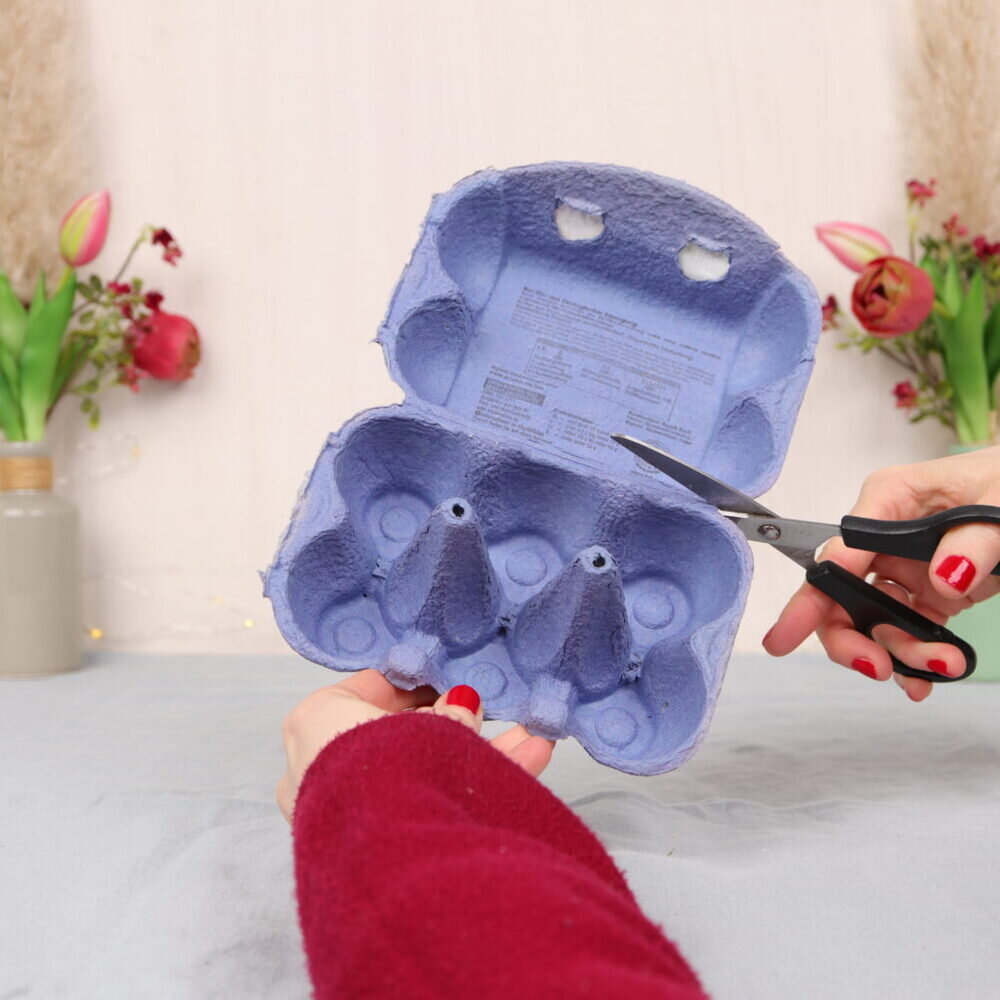 First I cut off the cartoon upper part with the scissors.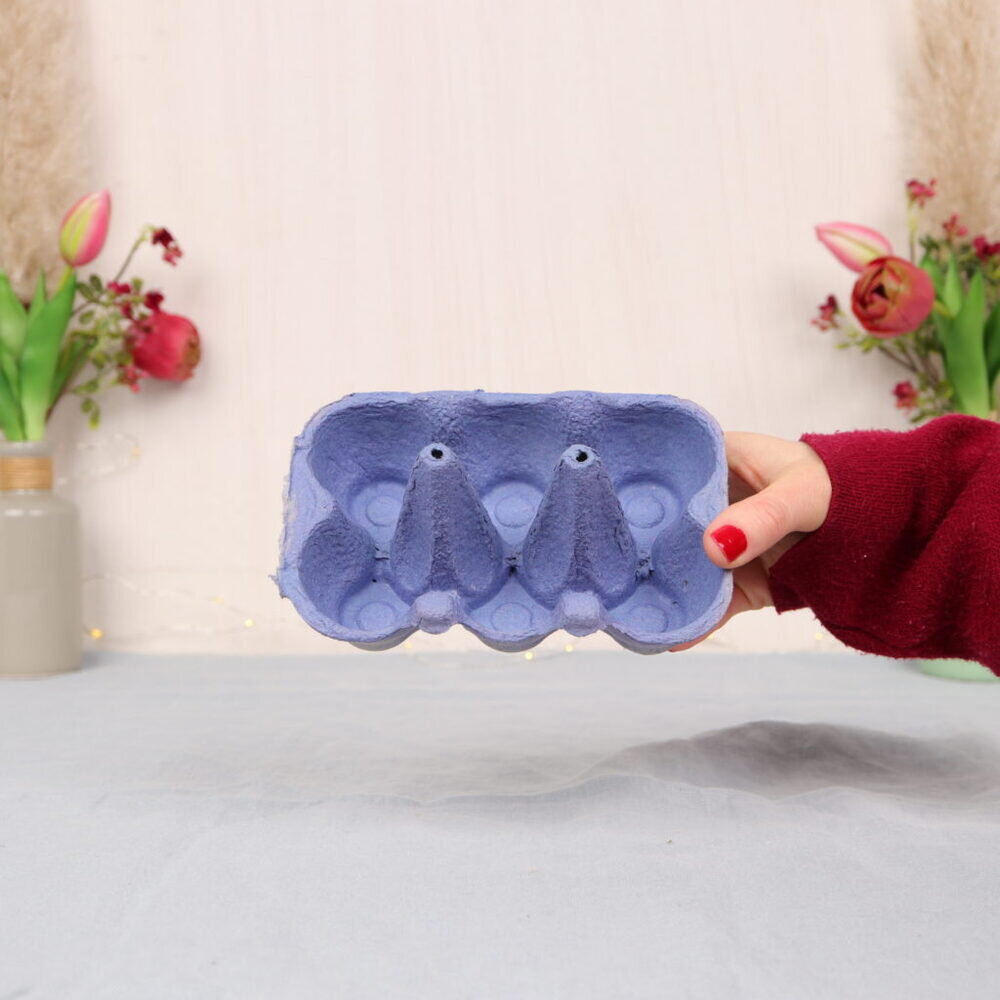 Then I cut off the top part of the cartoon tips so that I can later put the test tubes through the holes.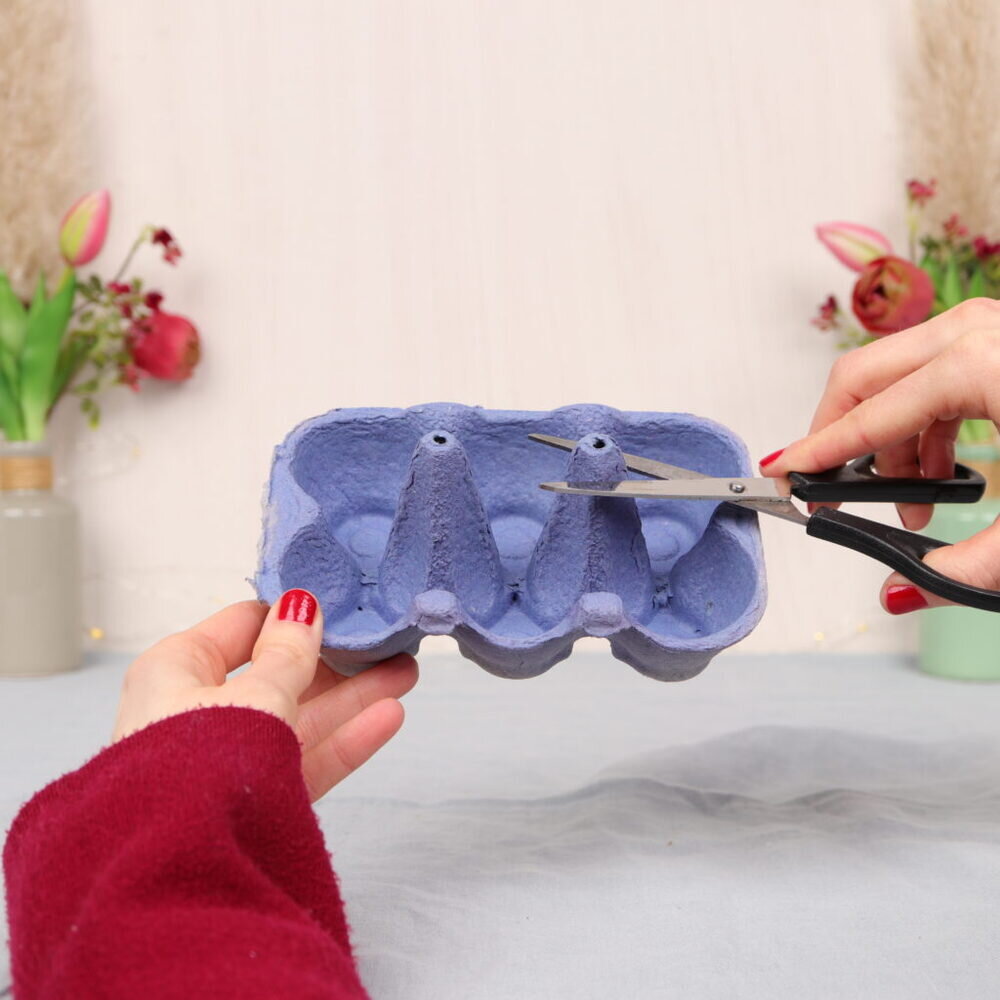 Tip: Don't cut off too much so that the test tube holds up well!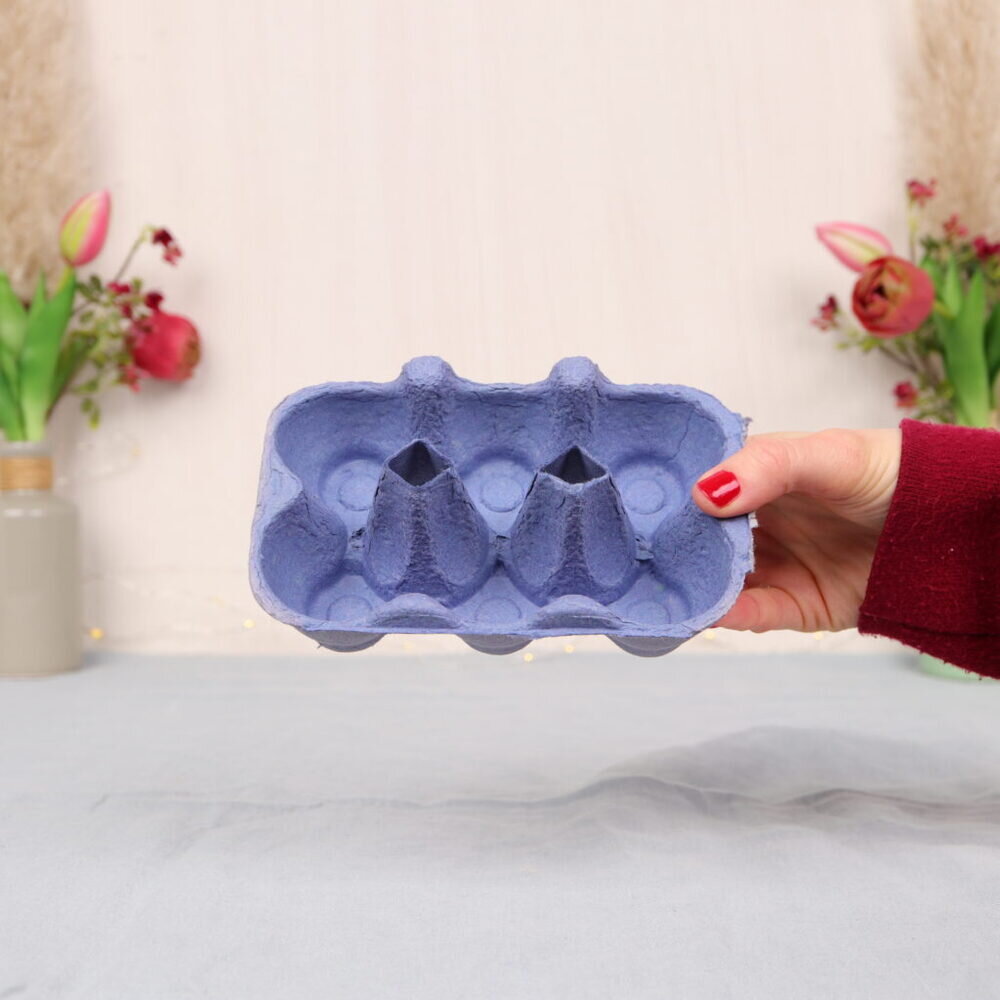 Step 2: Insert test tubes
Now I insert the two water-filled test tubes into the holes in the egg carton.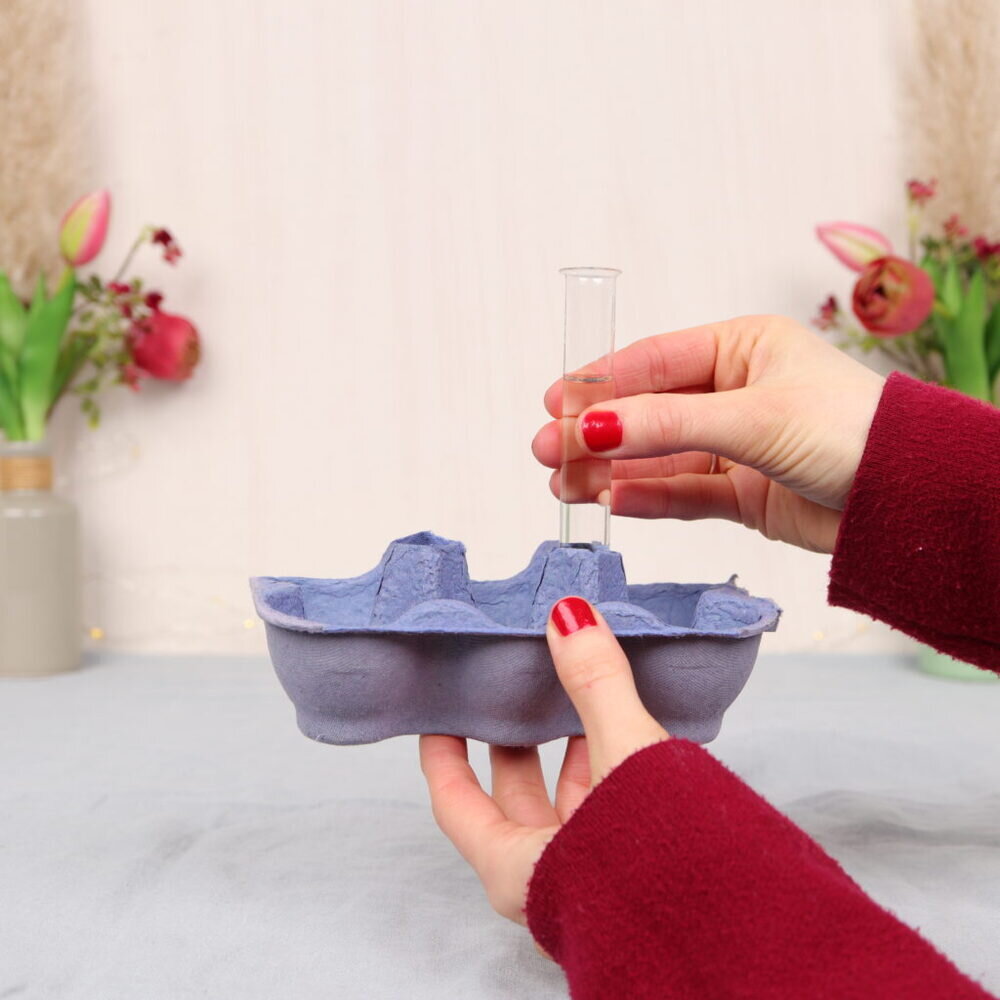 The result then looks like this: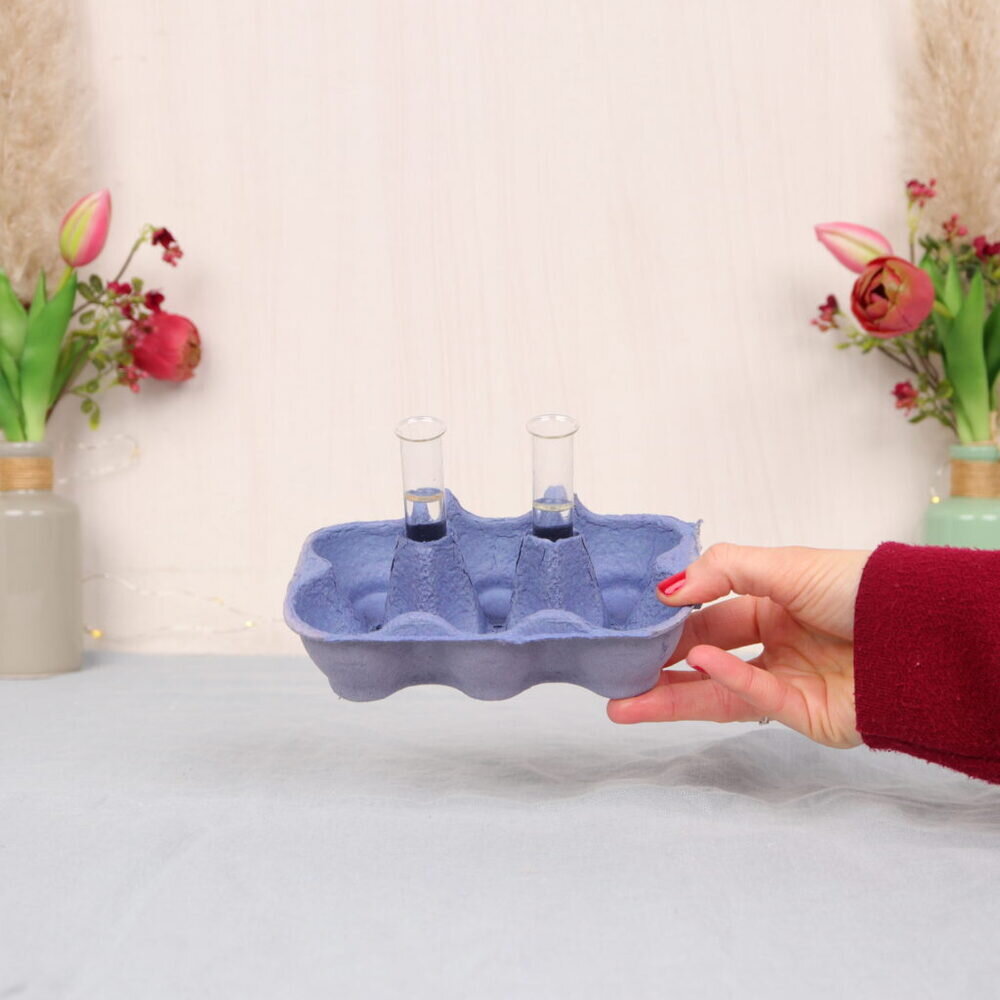 Step 3: Decorate the egg cartoon
Now I decorate the egg box.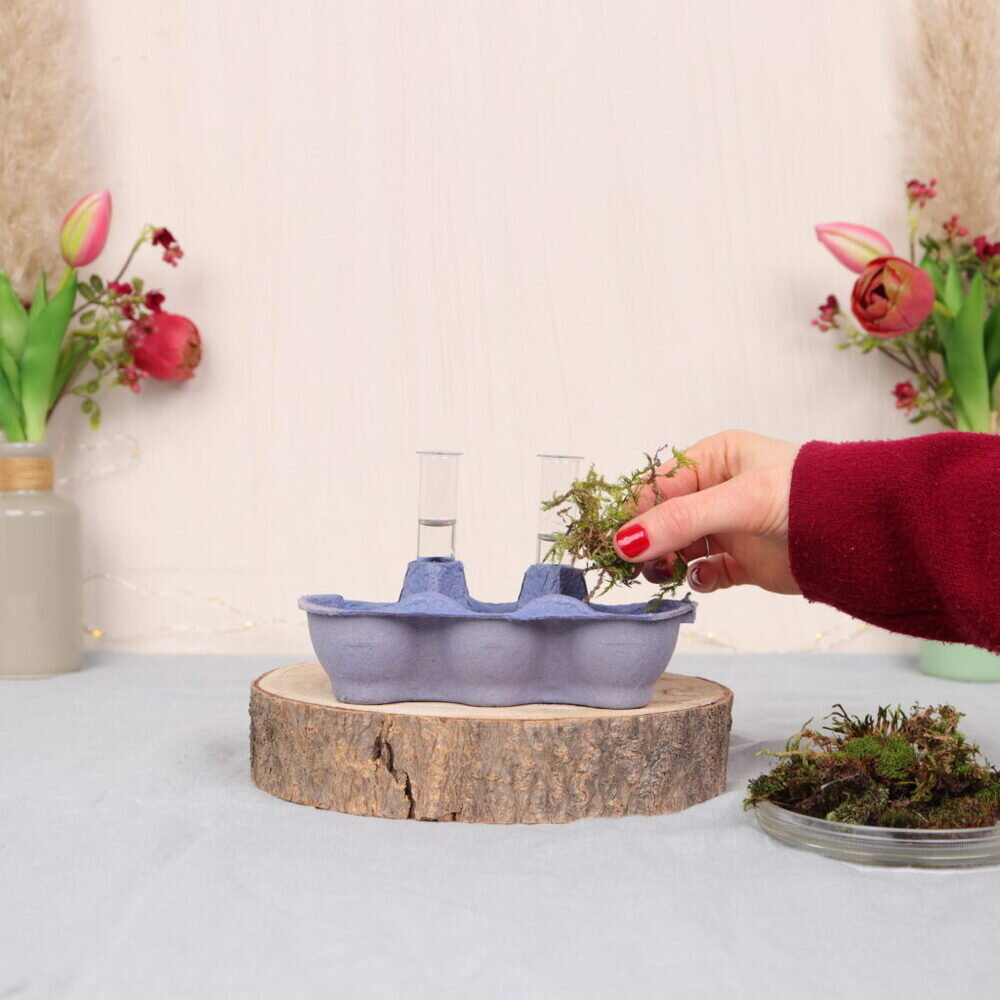 First I put some moss in the hollows.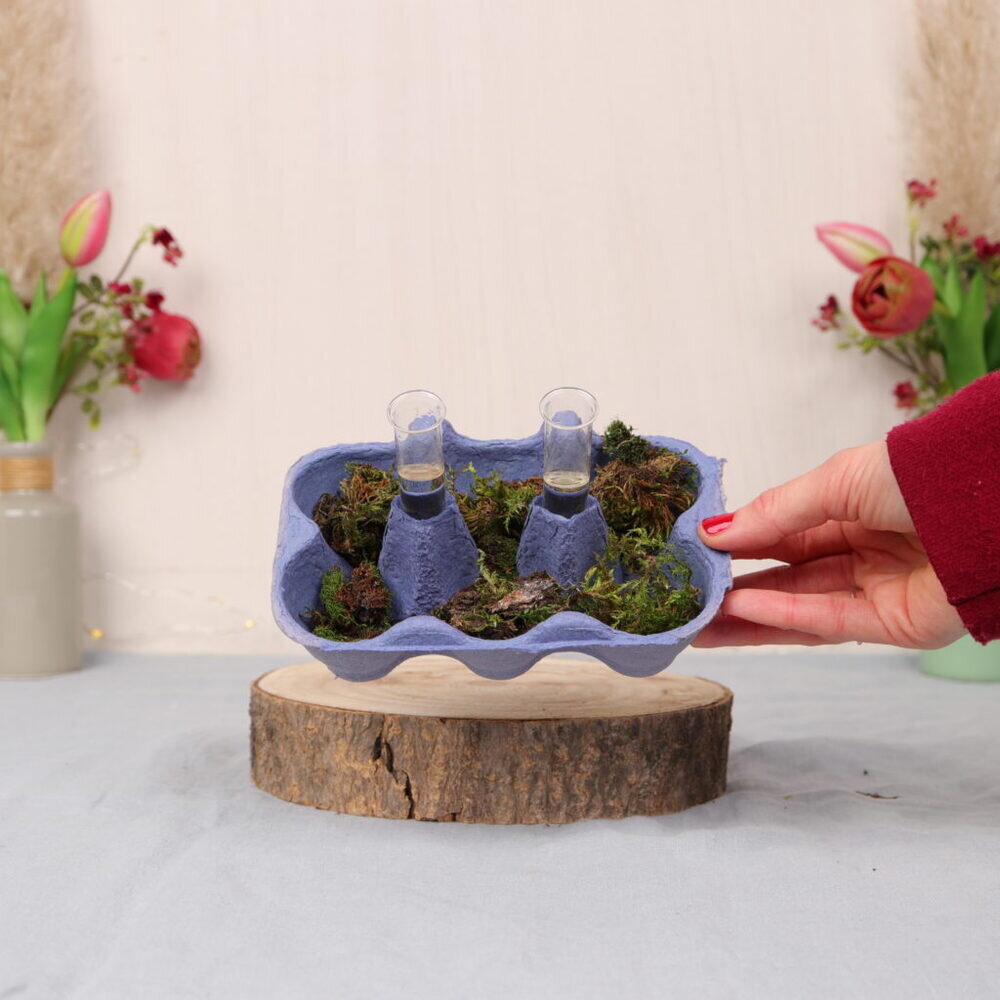 Then I put the decorative eggs in it.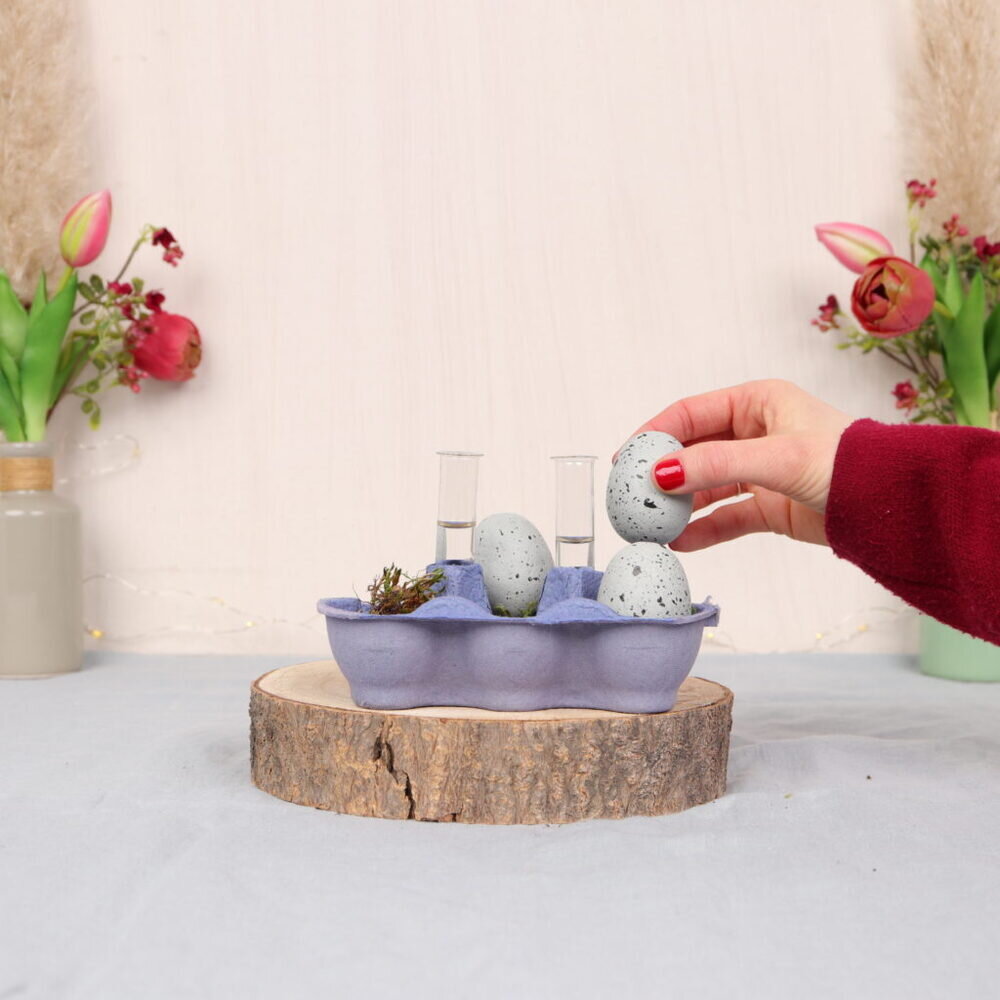 Then I insert two LED tea lights. I use electric lights here for safety's sake. Since our Advent wreath with dried flowers burned down, I've become a little more careful ;).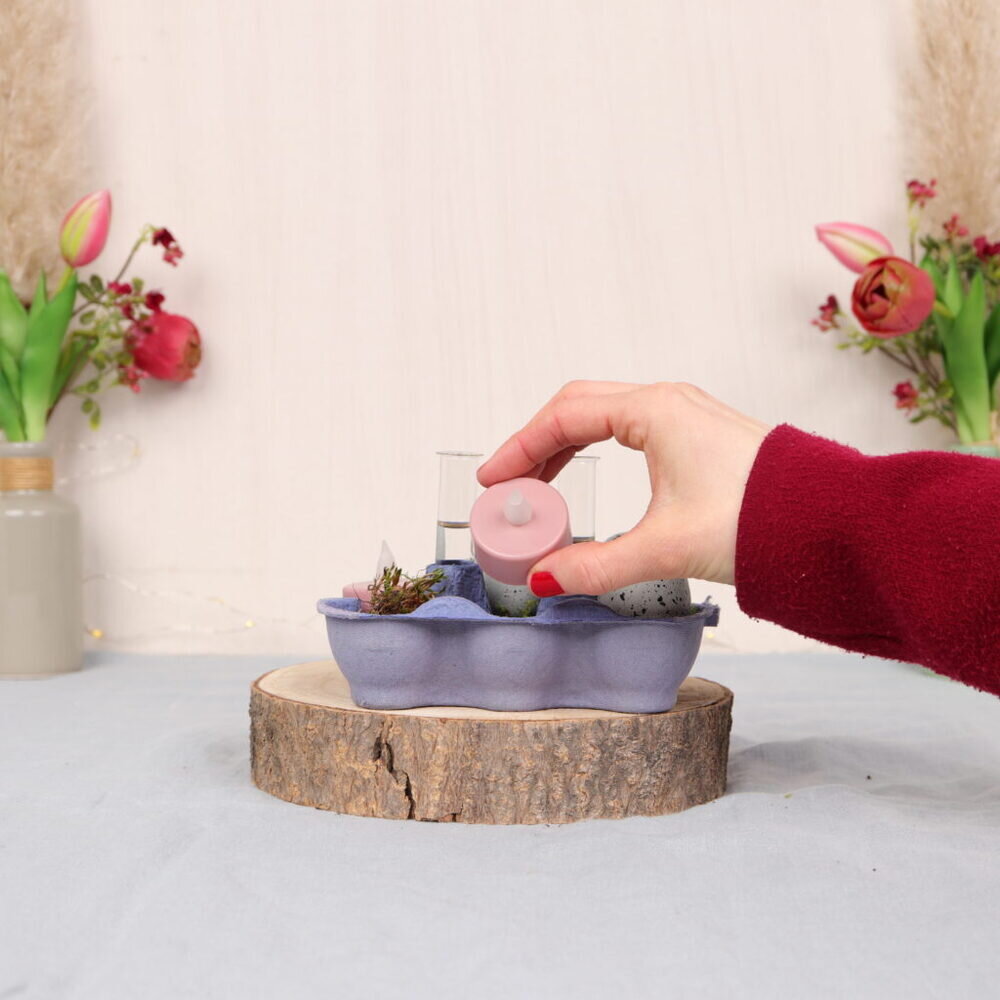 Step 4: Insert flowers
Now I cut the flowers to the desired length.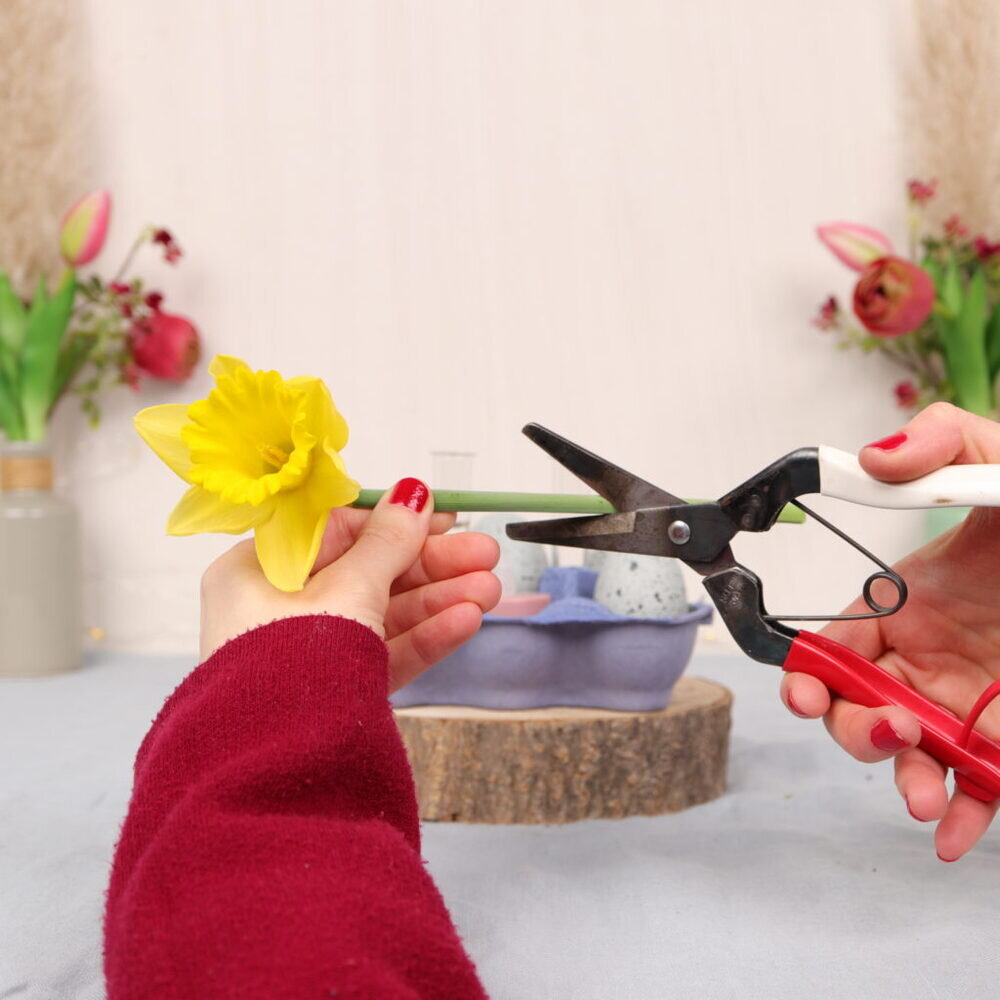 I use my flower scissors, so that the flower stems are not crushed and can absorb water well,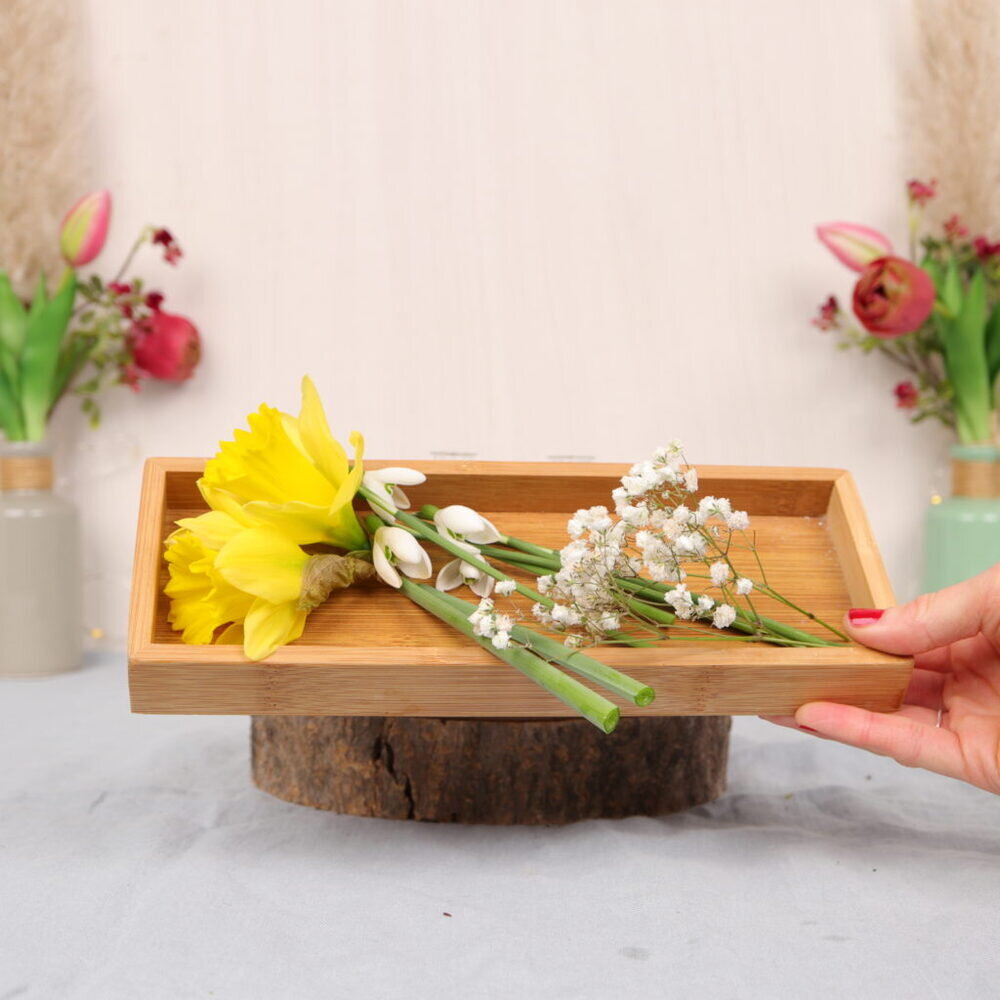 Then I put the flowers in the test tubes.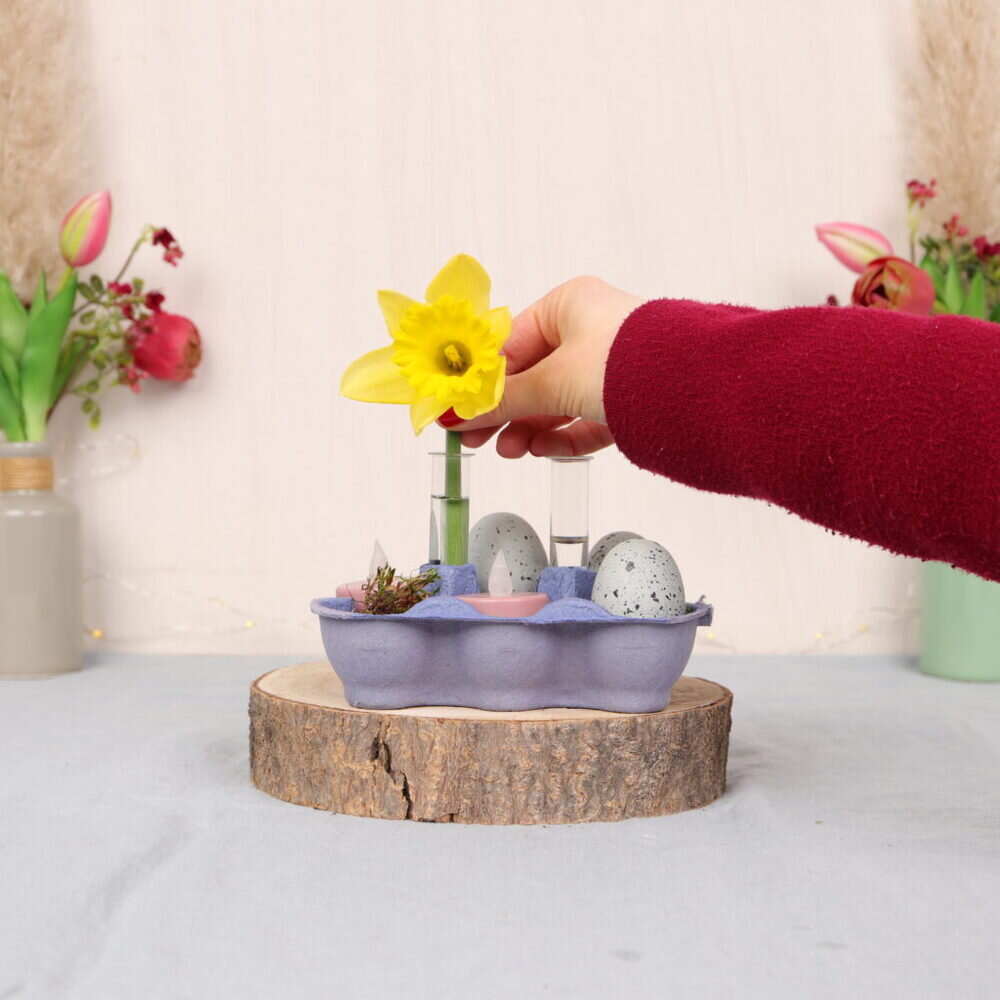 Finally, I add a few more feathers.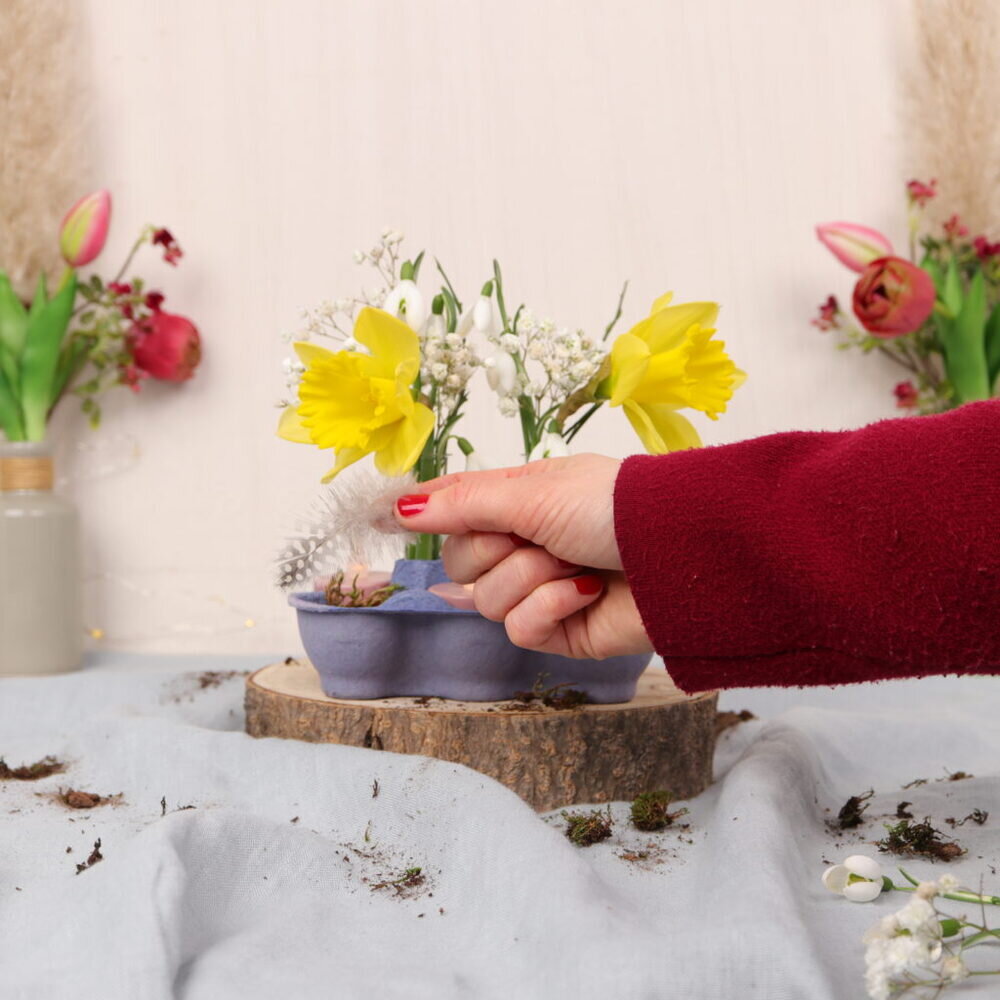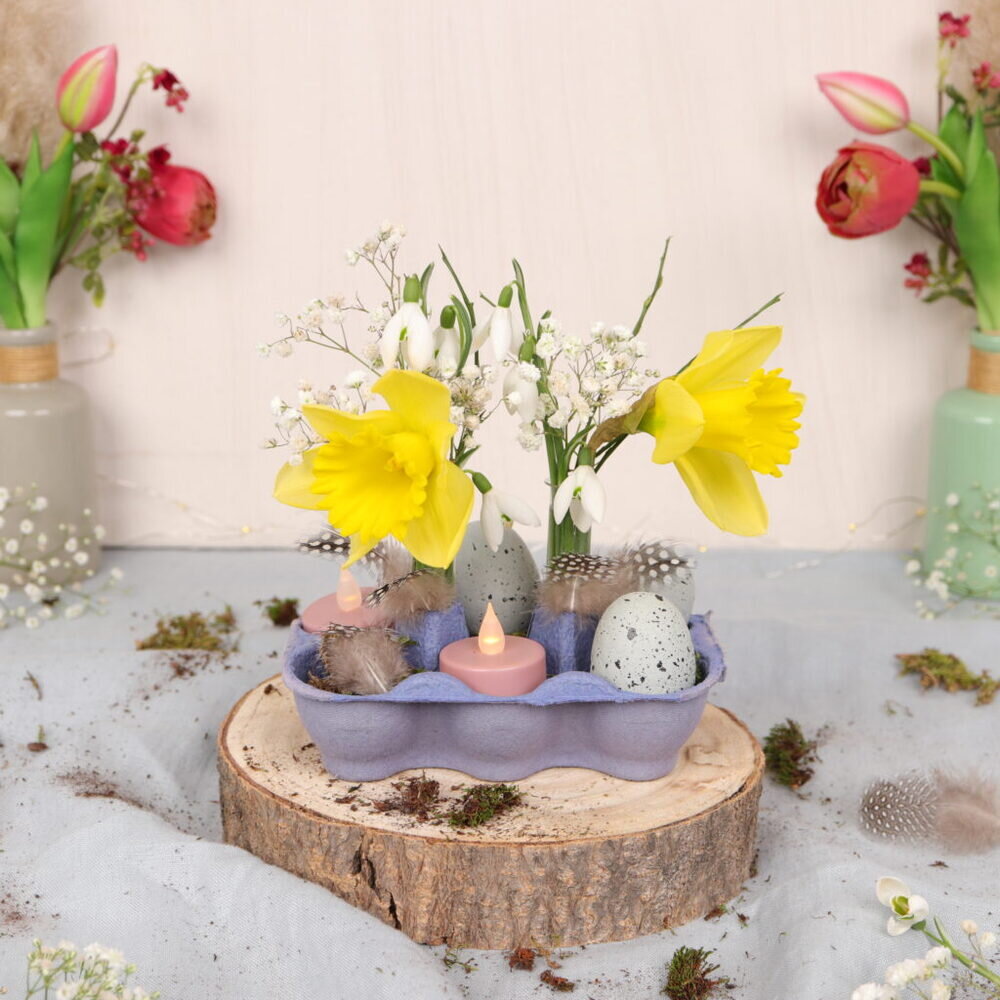 And the decorated egg cartoon is done! I hope you enjoyed this DIY as much as I did and that you enjoy looking at the spring decorations!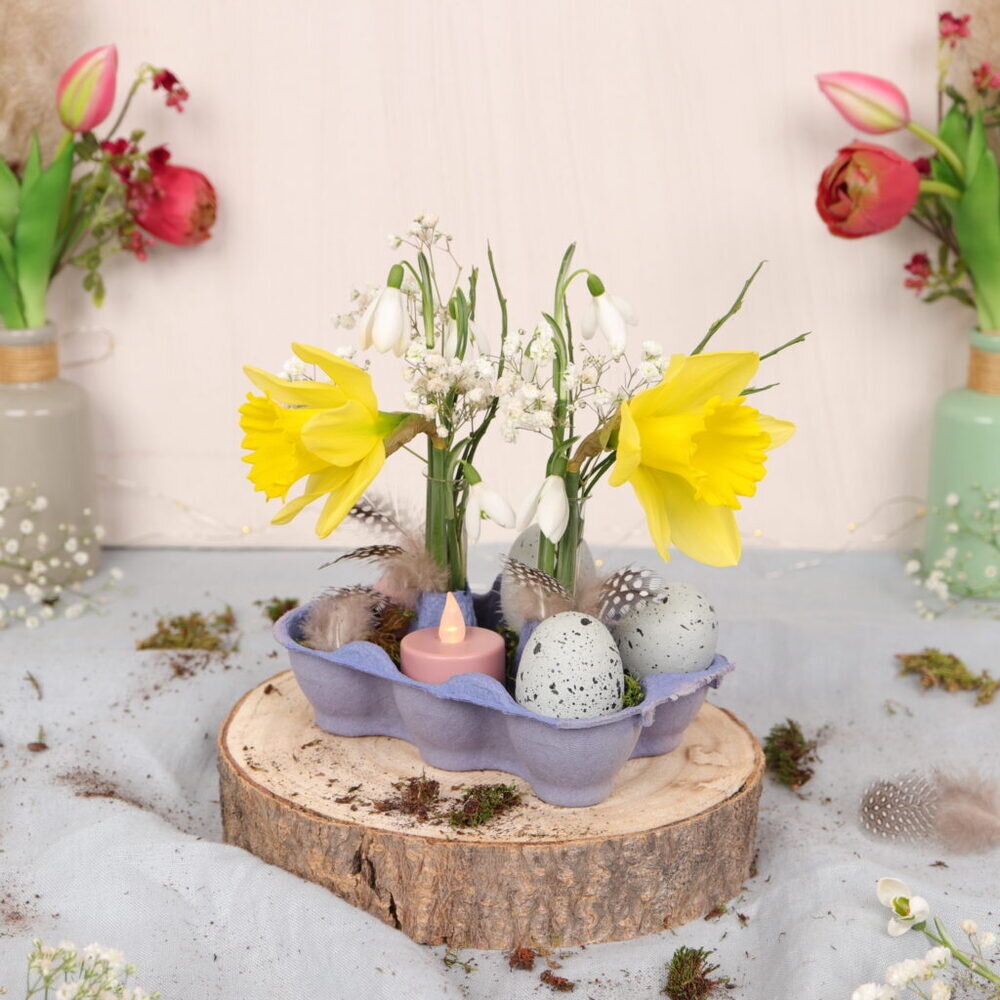 You can find more DIY ideas for Easter here:
Have a nice day! 🙂
Jenny <3