Today I show you how to make a simple and natural egg cup from loofah in three steps. I use a dried loofah cucumber and a decorative ribbon.
Loofah is also called Luffa and is a cucumber. Within the last years, Loofah got more popular and it can be often seen in DIYs where loofah sponges are made. In my opinion, loofah can also be used in any DIYs related to floristry.
With the following step by step instructions you can make the natural egg cup from loofah very easily and quickly yourself! In another DIY, you will find the instructions for the cute "Bunny eggs" with bunny ears that decorate the egg cup.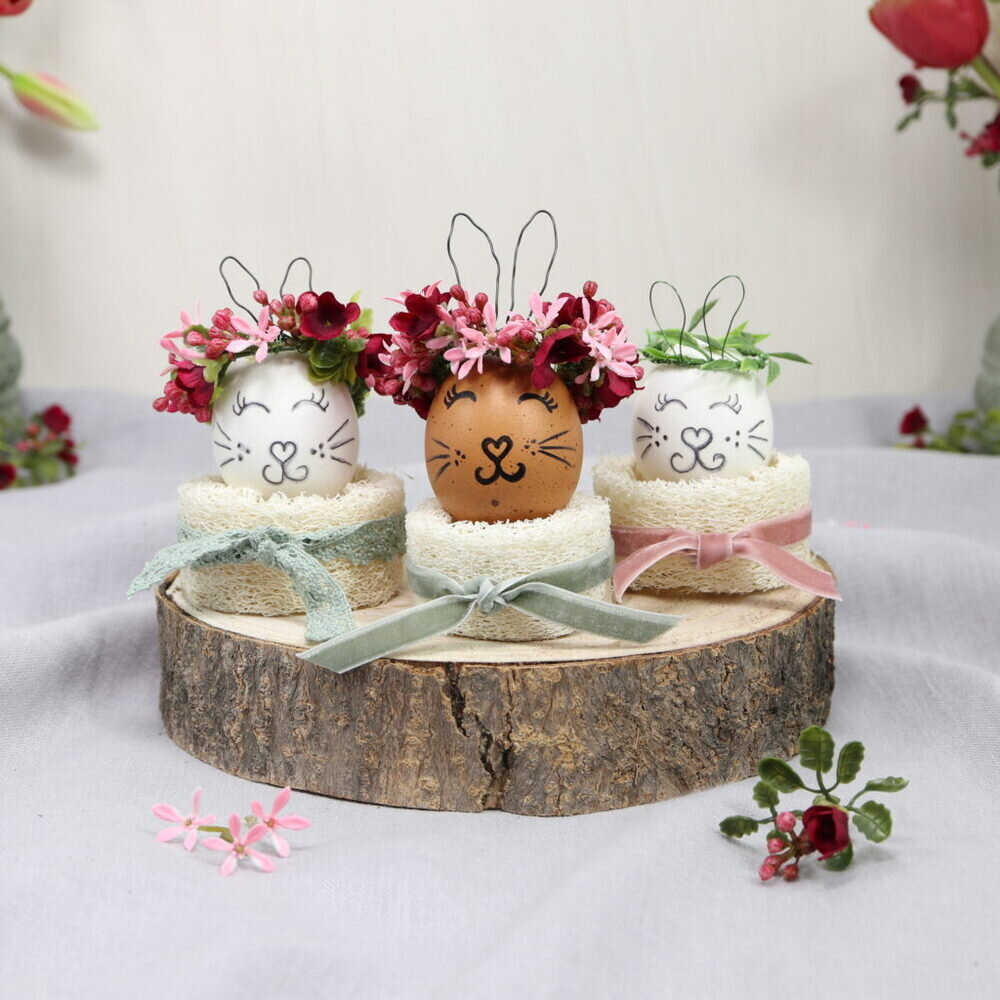 Tools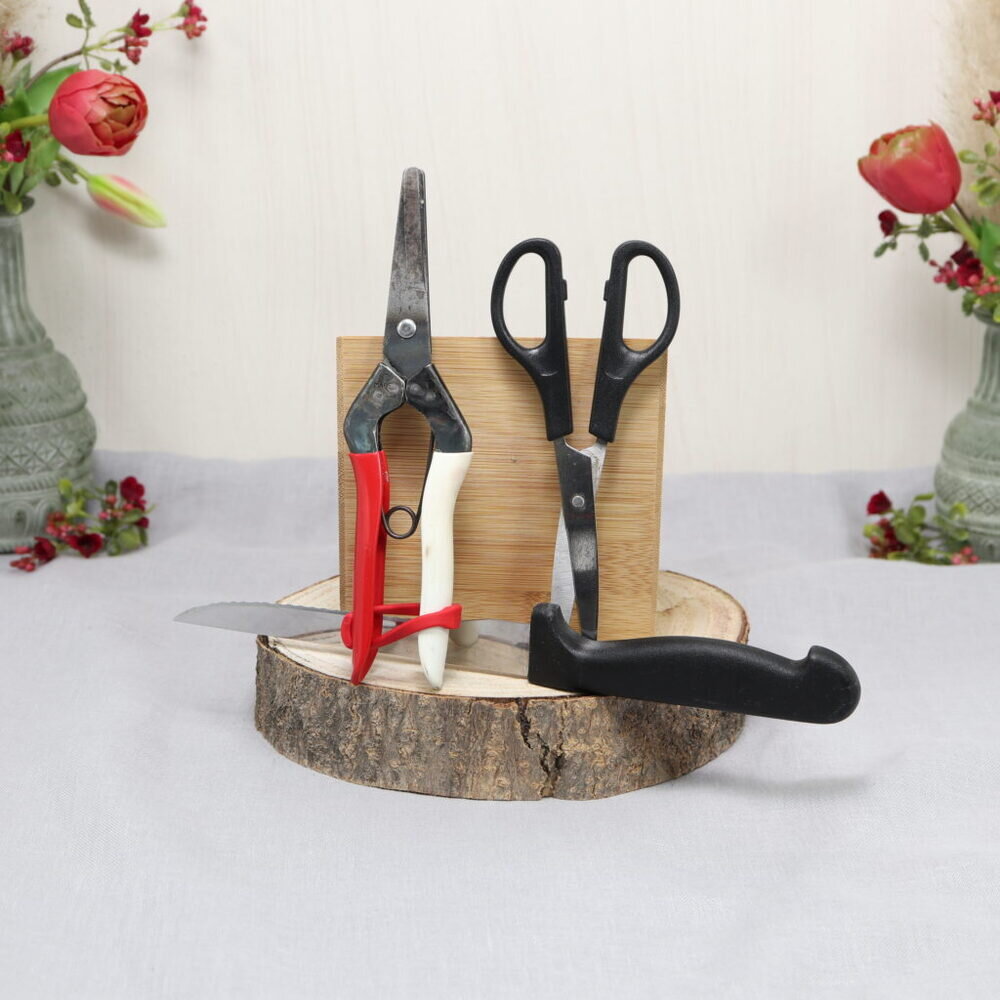 Here you can see what tools I used for the natural loofah egg cup. You need a knife to cut the loofah cucumber, flower scissors to hollow out the loofah cucumber and household scissors to cut a decorative ribbon.
| Tool | Search on… |
| --- | --- |
| Knife | * |
| Floral shears | * |
| Here I use the Japanese floral shears Okatsune 304 | * |
| Household scissors | * |
Materials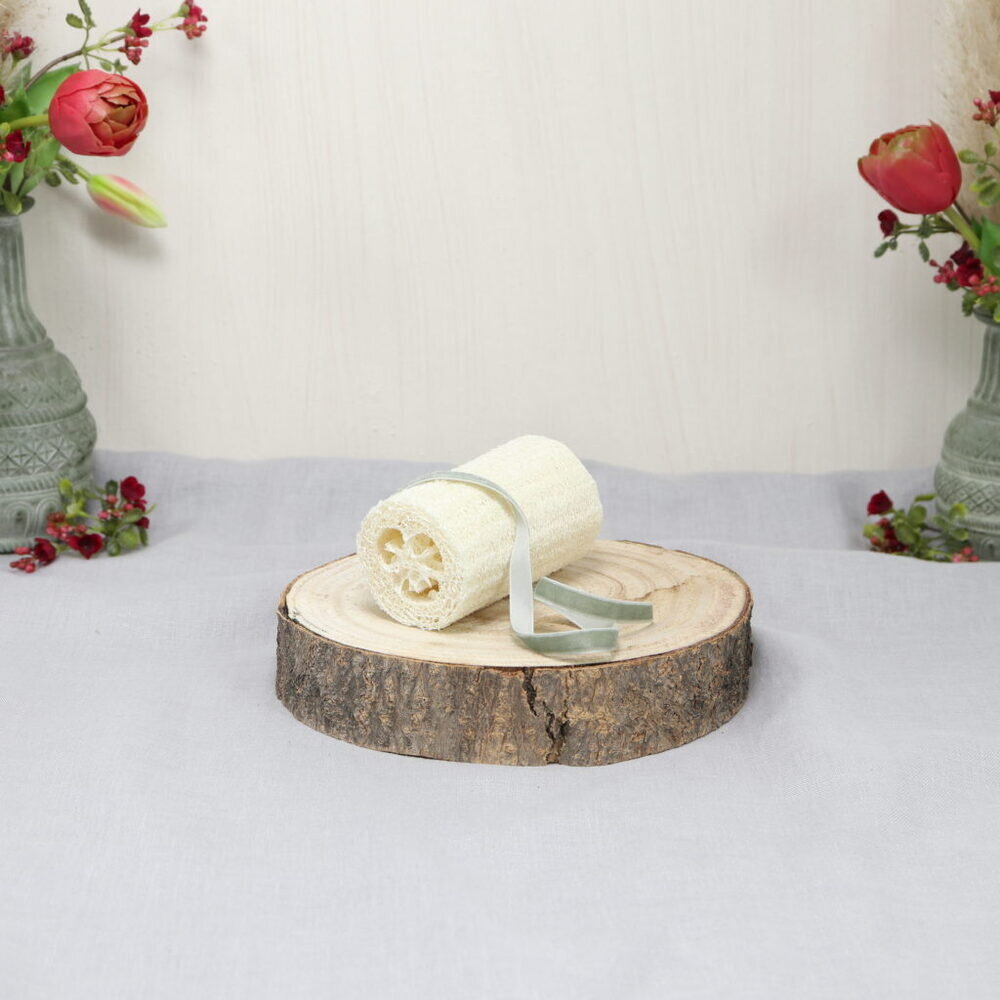 You'll need these two materials for the loofah egg cup: a dried loofah cucumber and a velvet ribbon in mint green.
Guide – Natural loofah egg cup
Step 1: Cut loofah cucumber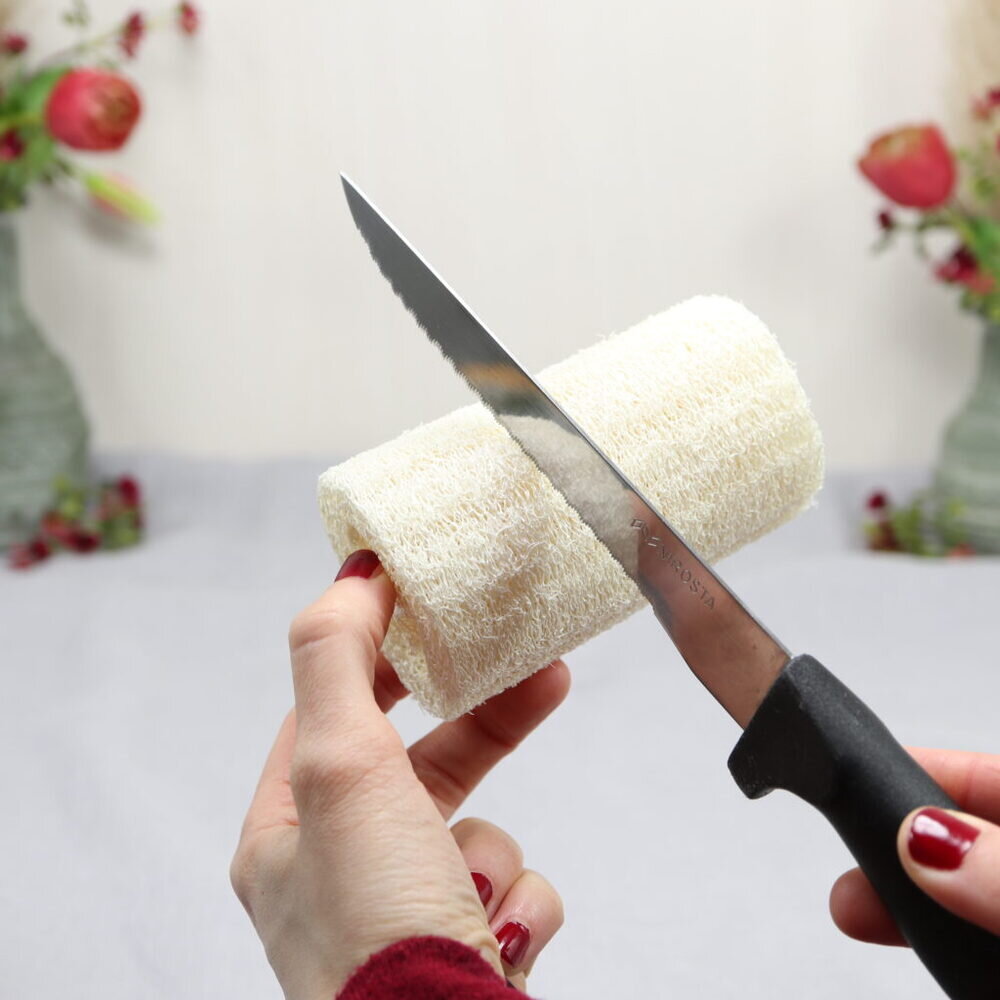 The first step is to cut a slice of the loofah cucumber with the knife. The thickness of the slice depends on how high you want the egg cup.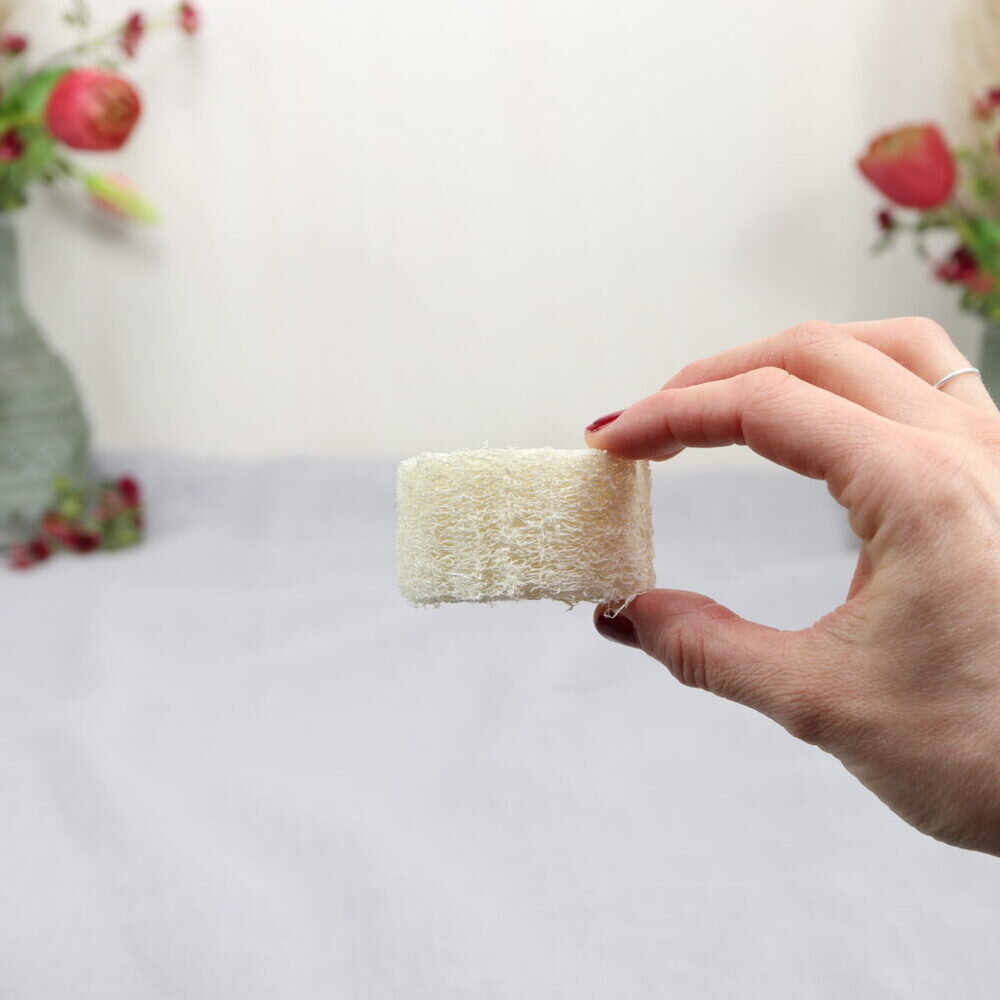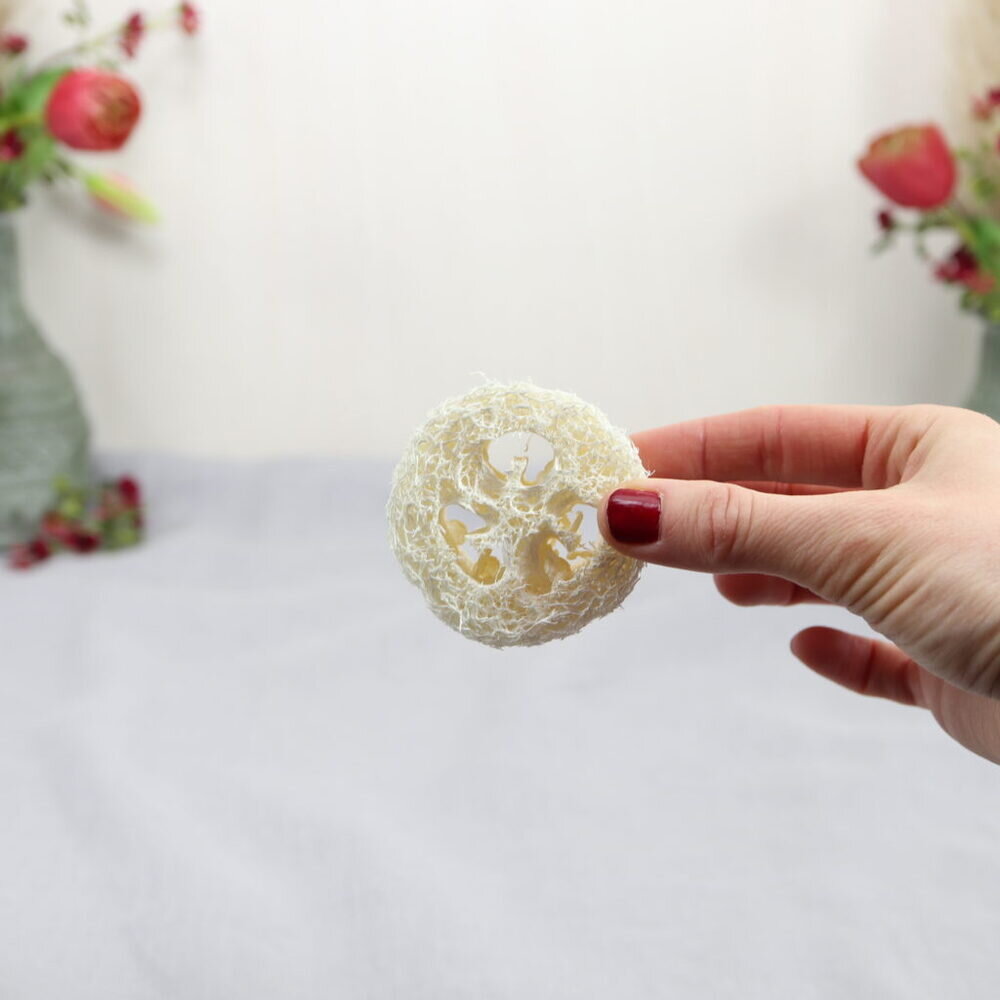 Step 2: Hollow out the loofah cucumber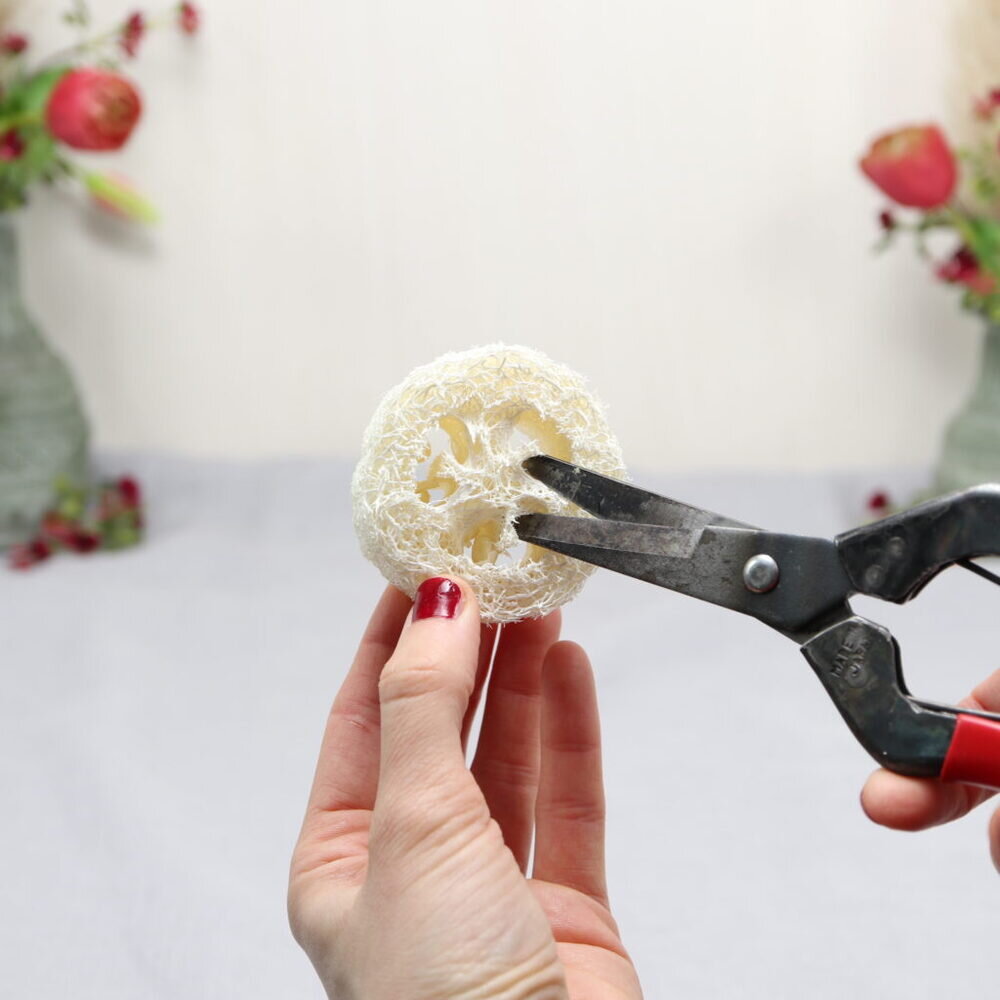 Then the loofah is hollowed out from one side so that the egg can later be held in it. I use floral shears for this and cut out some pieces.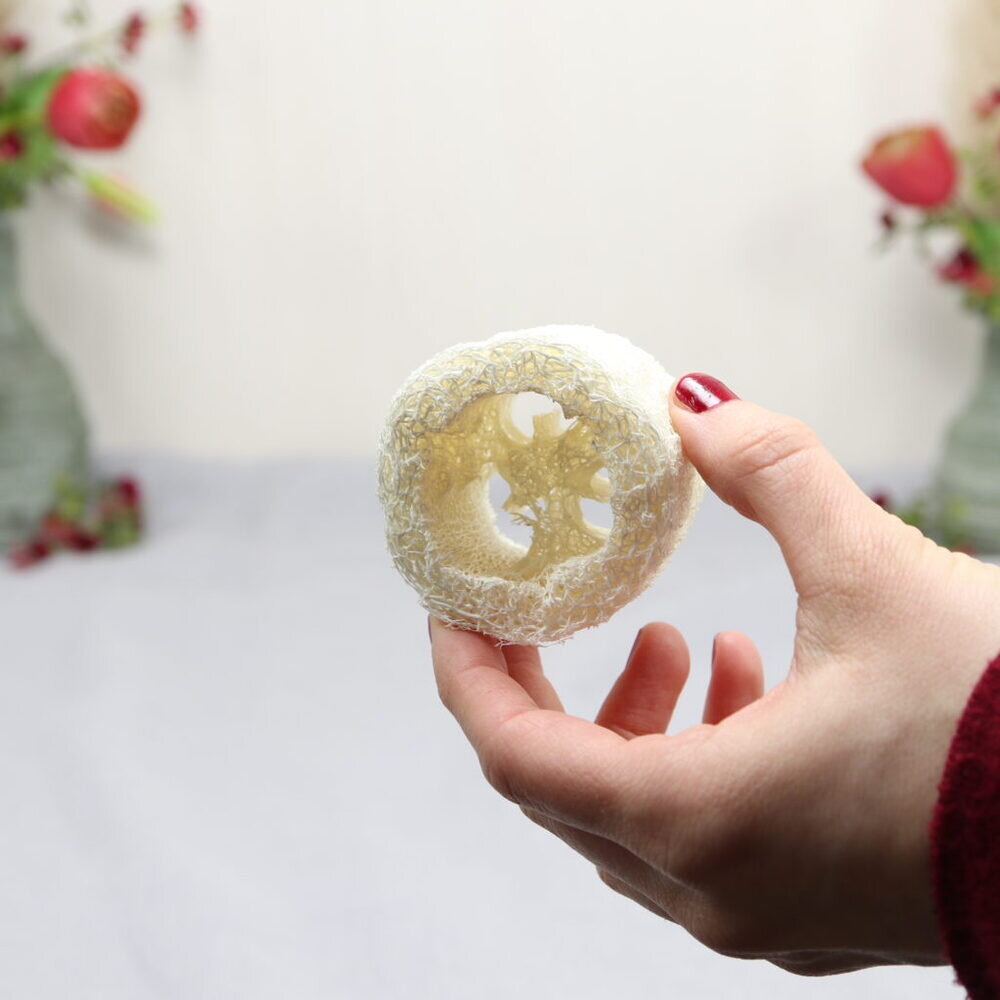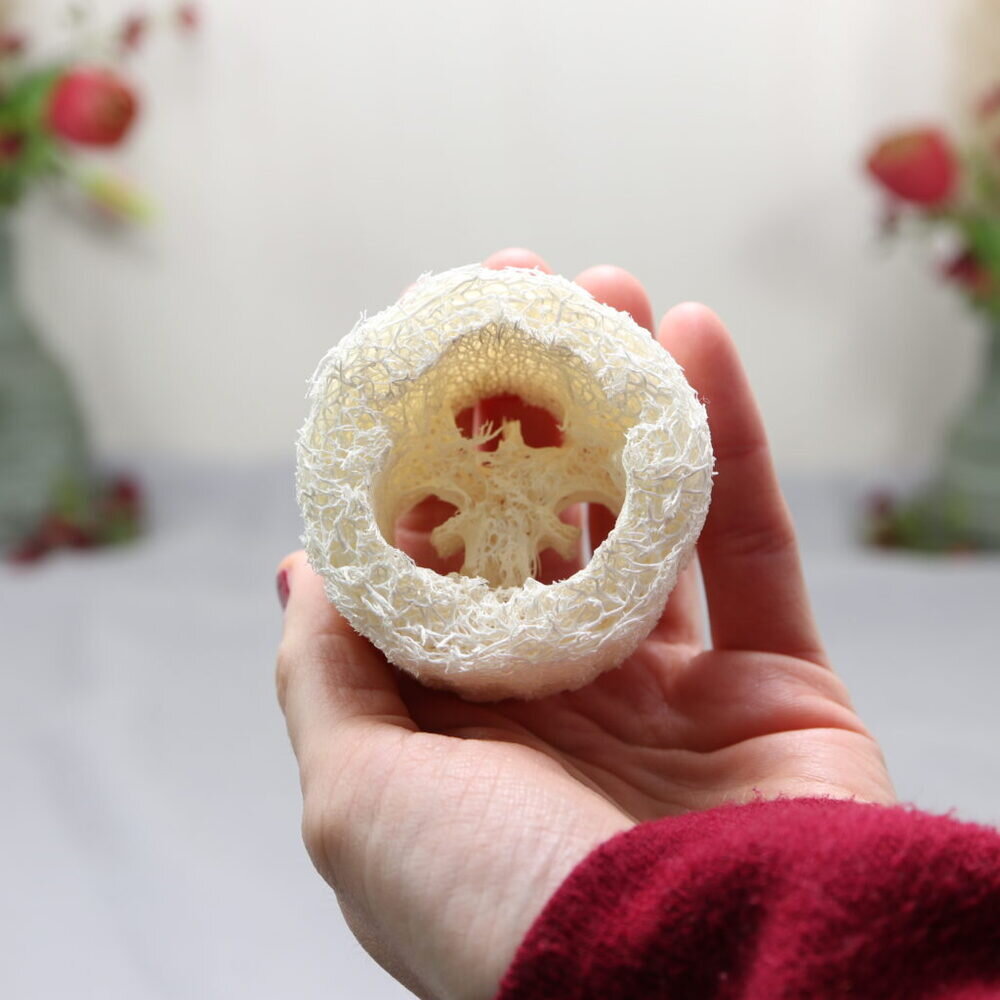 Step 3: Attach decorative ribbon to egg cup
The last step is to attach the decorative ribbon to the egg cup.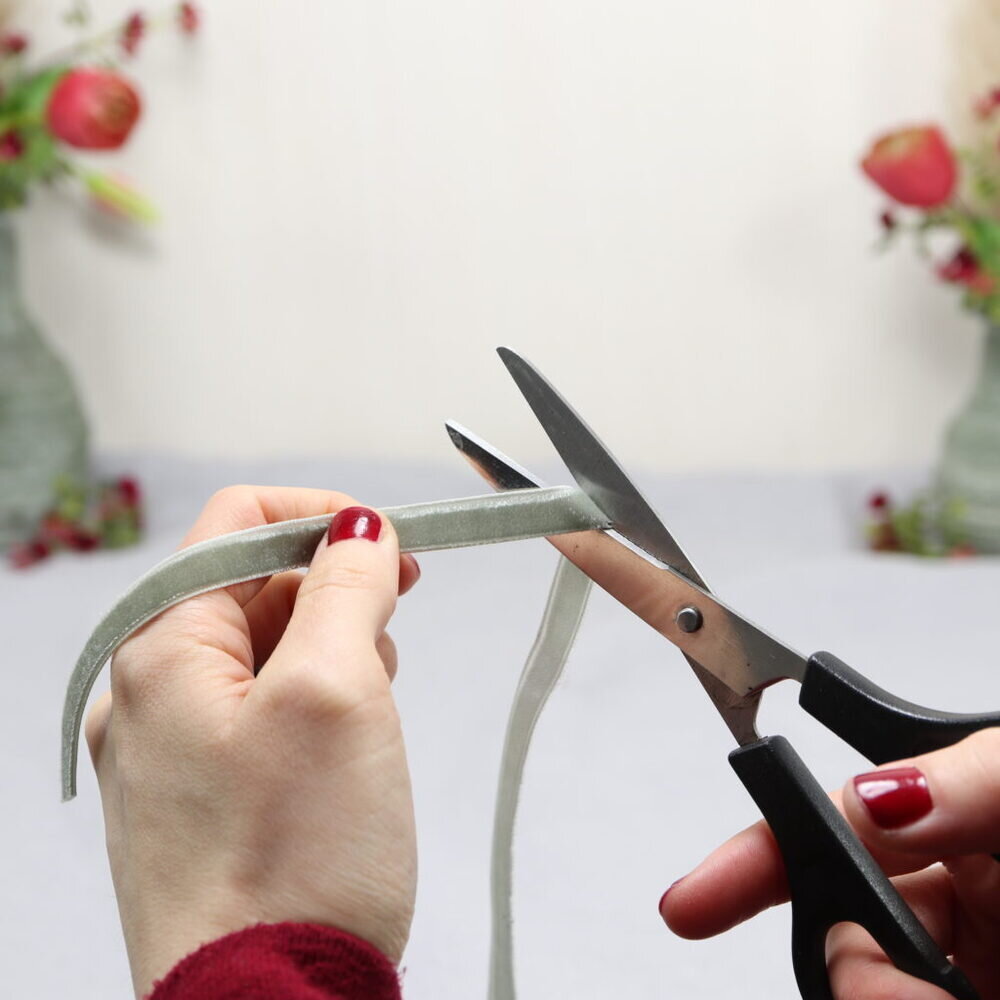 To do this, I cut a piece of the velvet ribbon with scissors, wrap it around the loofah cucumber and tie a knot.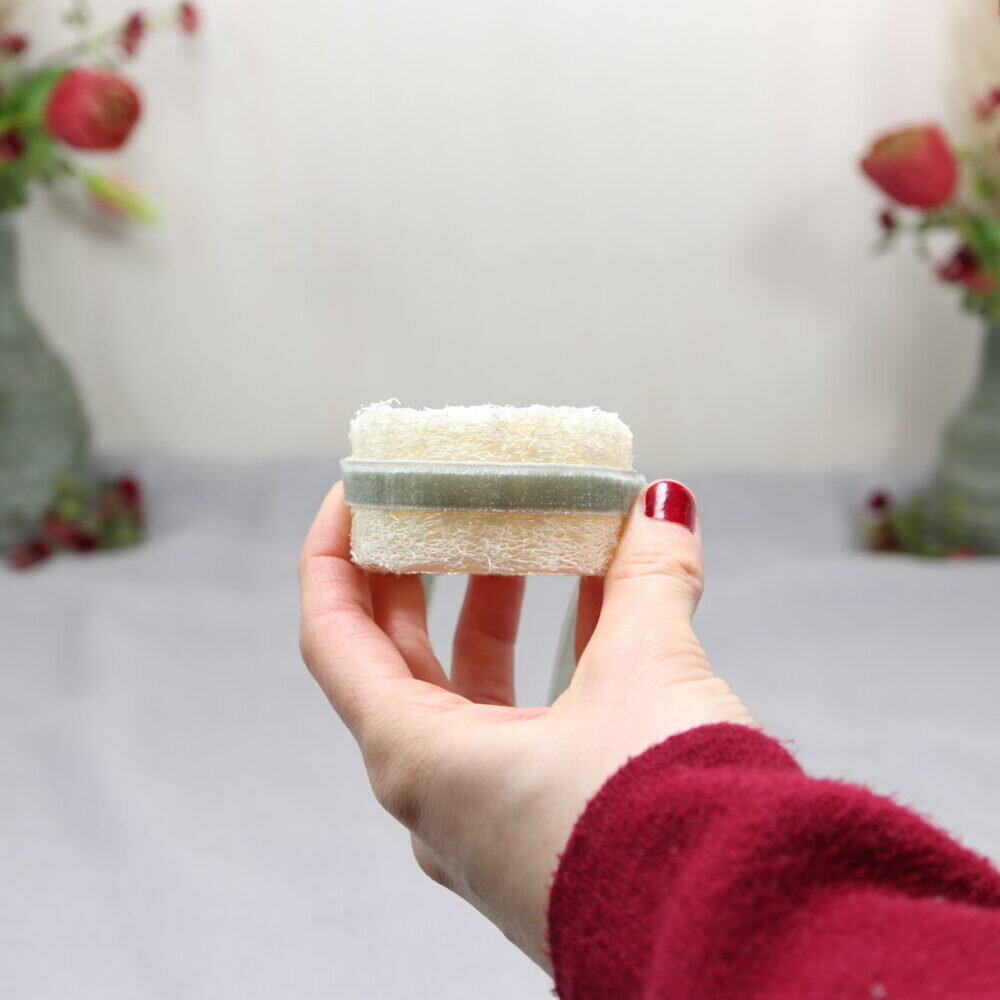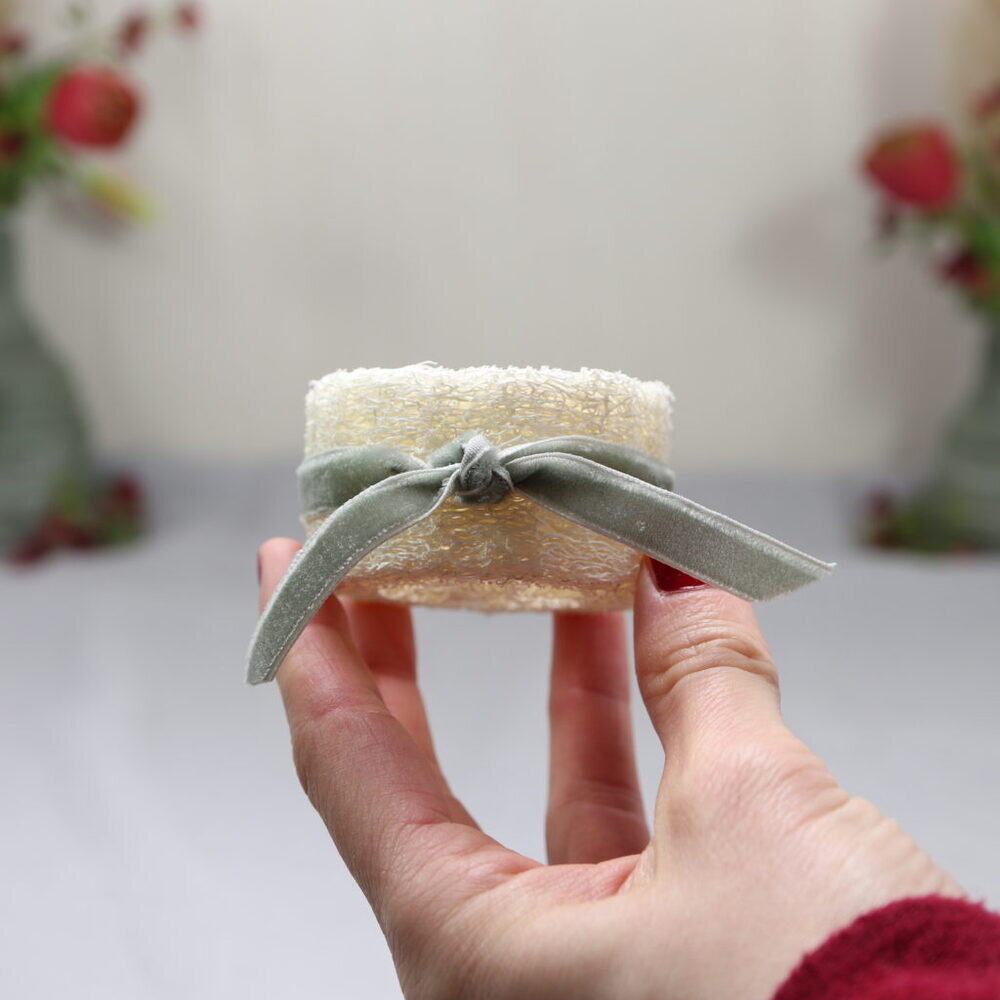 Now you can put your "breakfast egg" in the egg cup!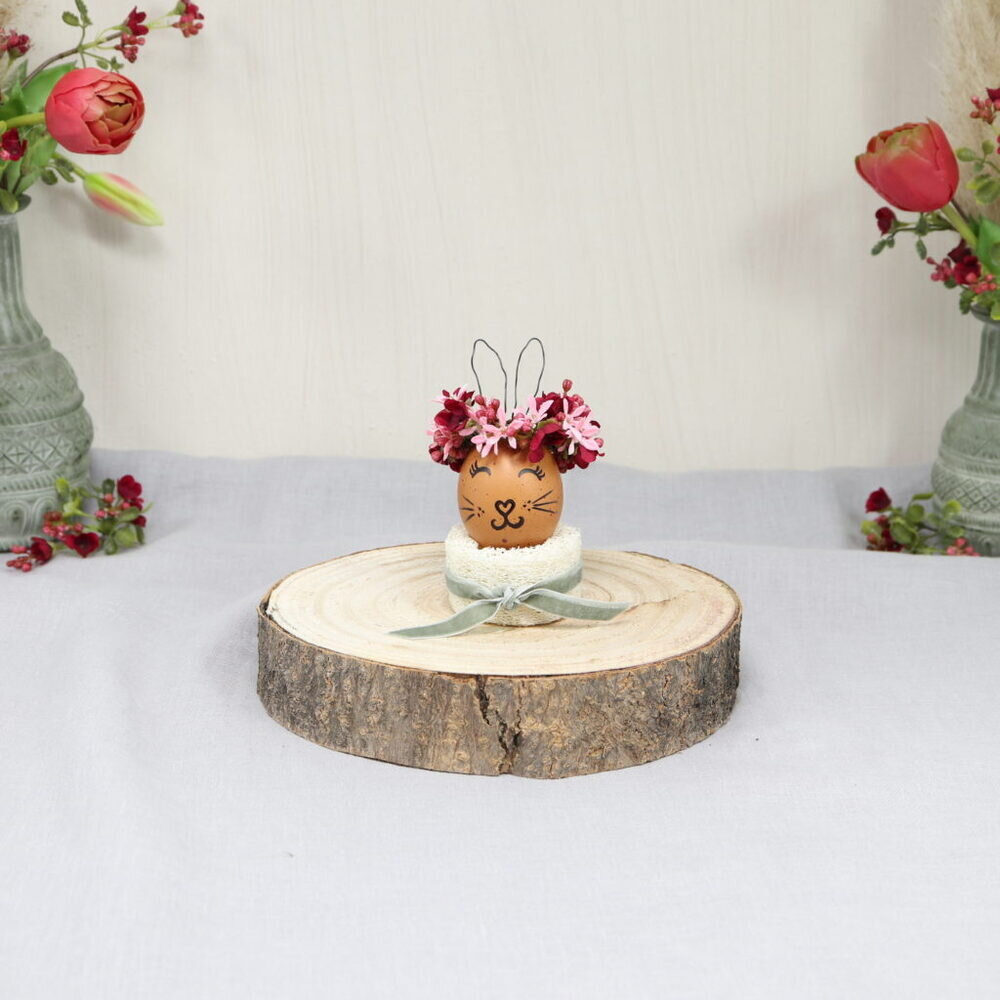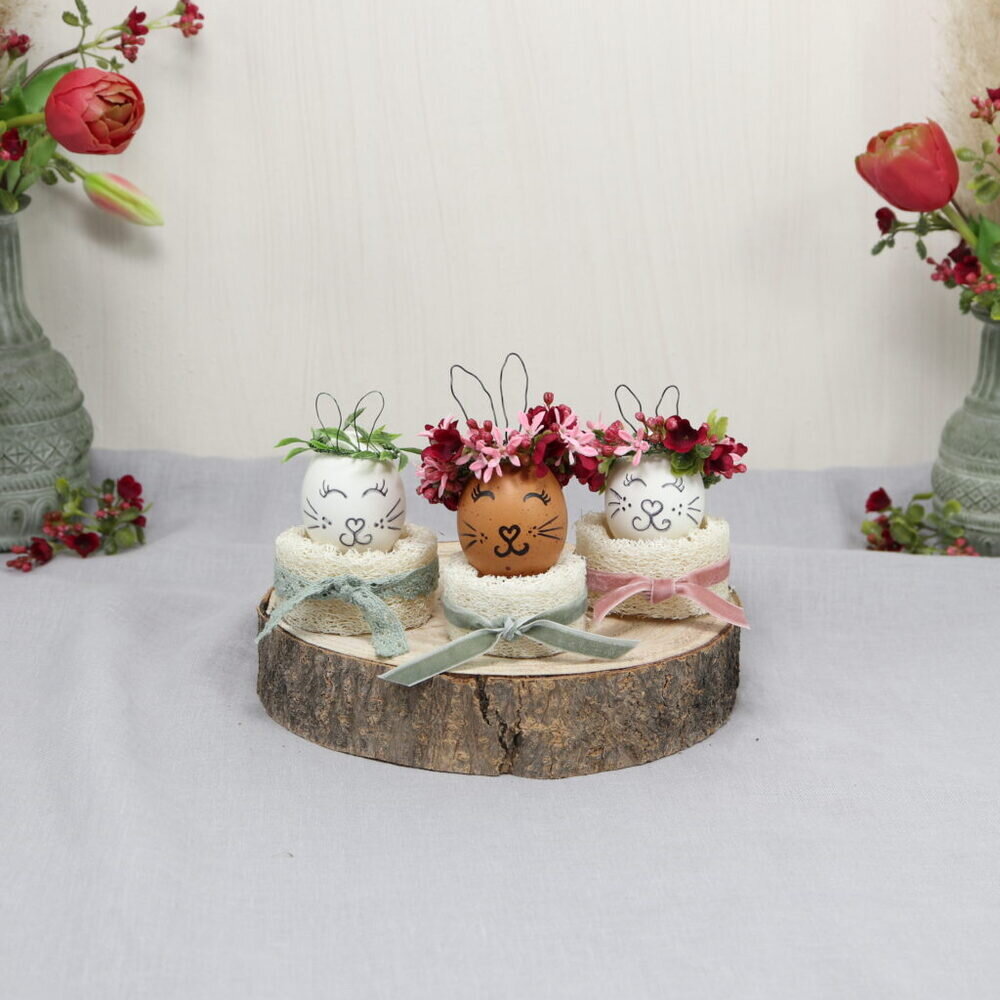 And ready is this simple, quick and natural egg cup from loofah! I hope you had as much fun as I had with this DIY!