Today I show you with a step by step tutorial how you can make an Bunny egg with bunny ears and flower ring yourself. For the Easter decoration, the egg is painted and made of wire a flower wreath with bunny ears. The bunny egg finds its place in a muffin tin bedded on moss. A nice DIY idea for the Easter table!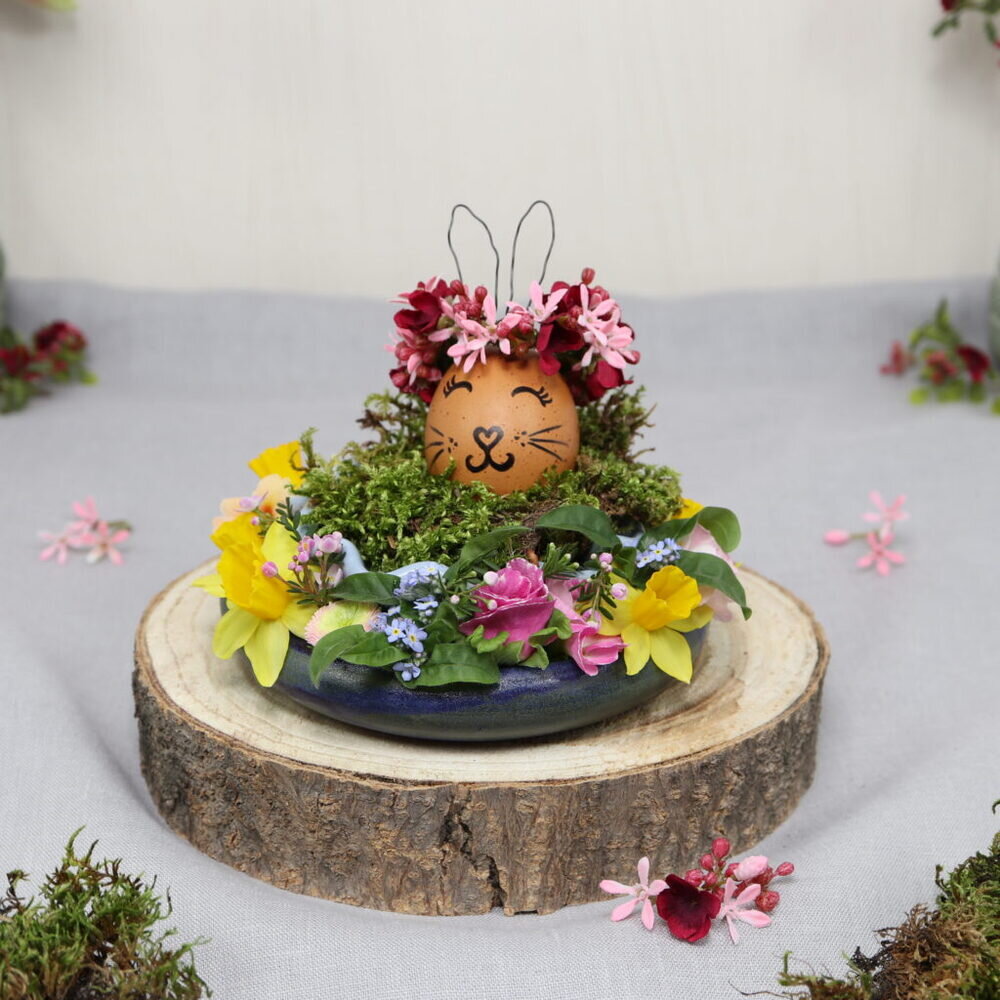 Tools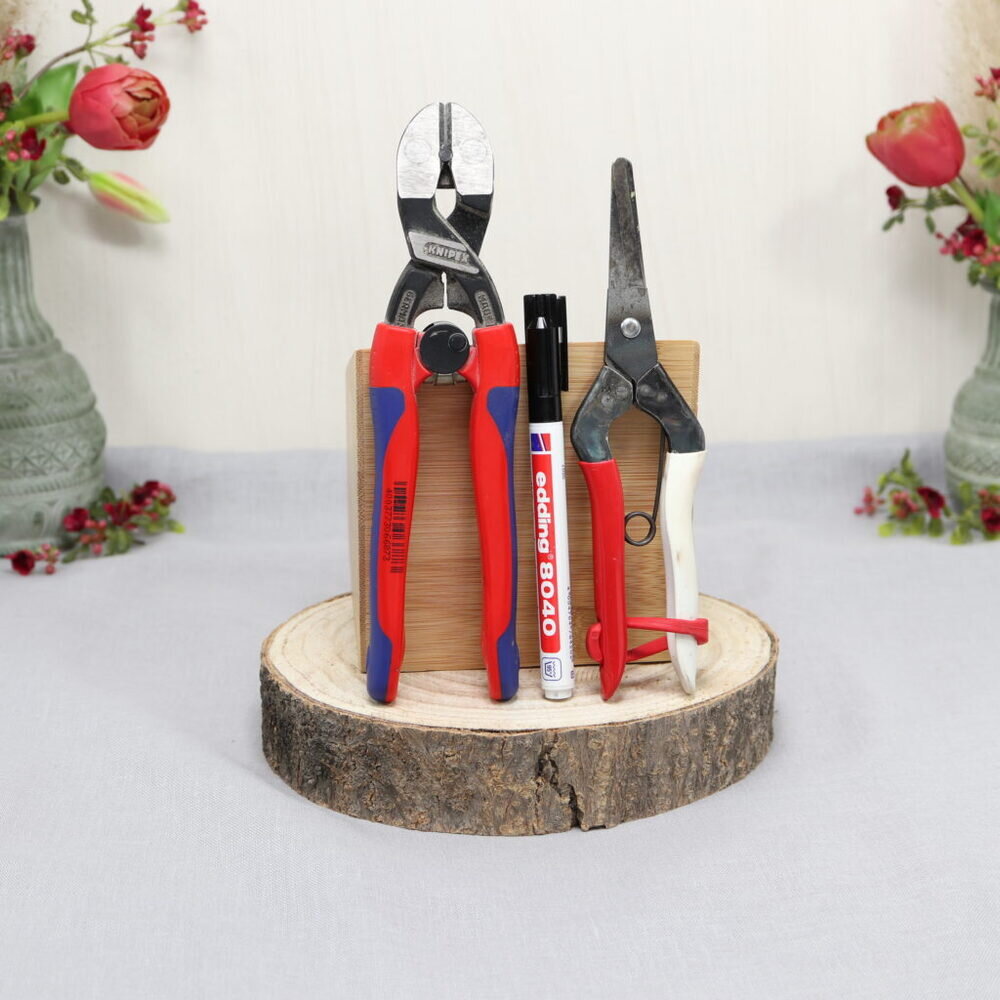 Here you can see what tools I used for the Easter arrangement. You need a side cutter for the wire and the artificial flowers, a permanent marker for the egg and floral shears for the fresh spring flowers.
Materials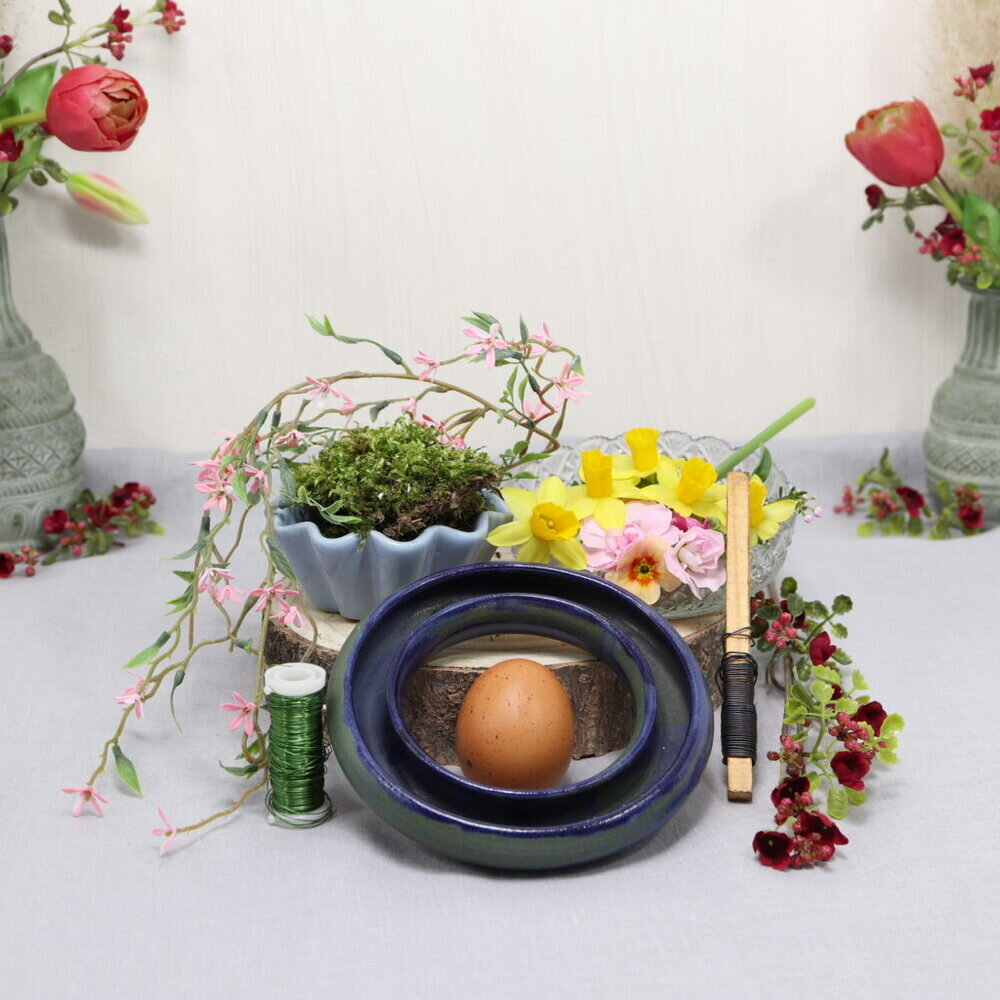 These are the materials I used for the Easter decoration: a muffin holder in light blue, an egg, stiff wire for the bunny wreath, thinner floral wire, a ceramic flower ring, moss, small pink and red artificial flowers for the bunny wreath and fresh spring flowers (e.g. daffodils, bellis, forget-me-nots, wax flower and primroses).
Guide
Step 1: Prepare muffin tin
The first step is to prepare the muffin holder.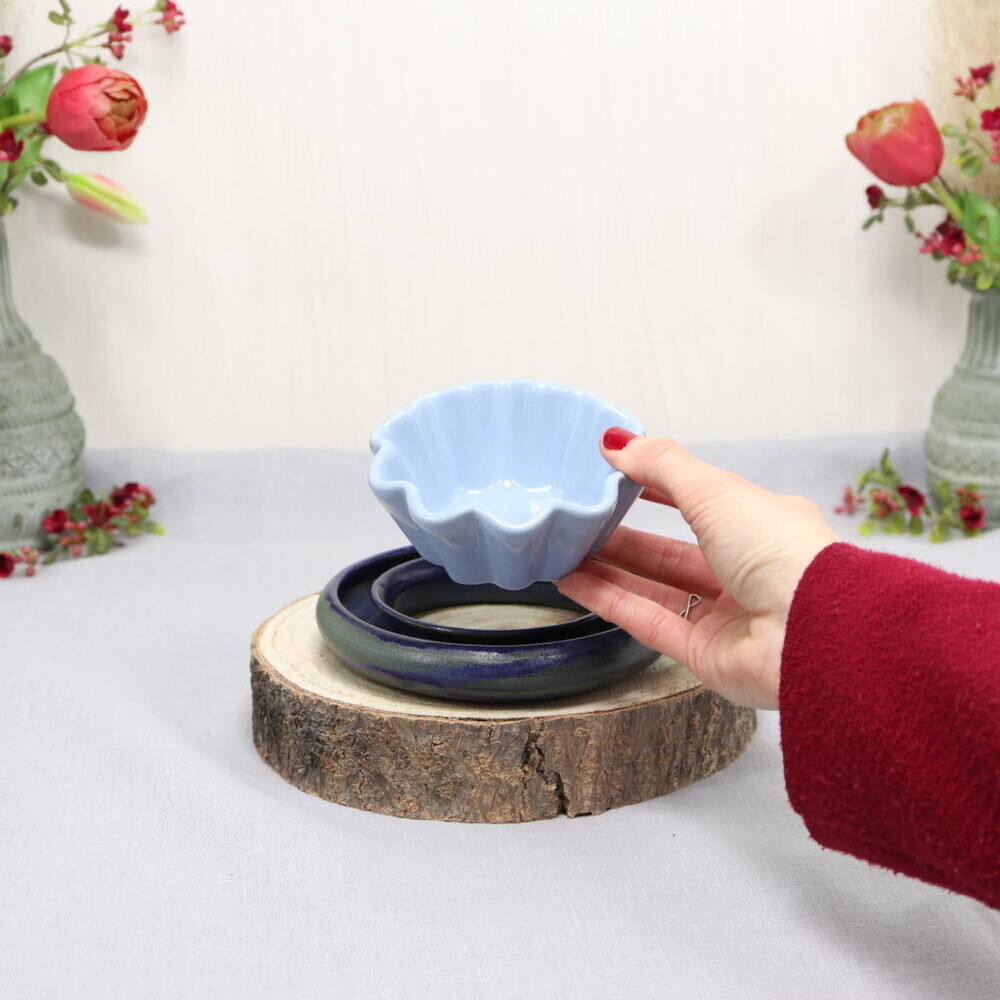 To do this, the muffin holder is placed in the flower ring.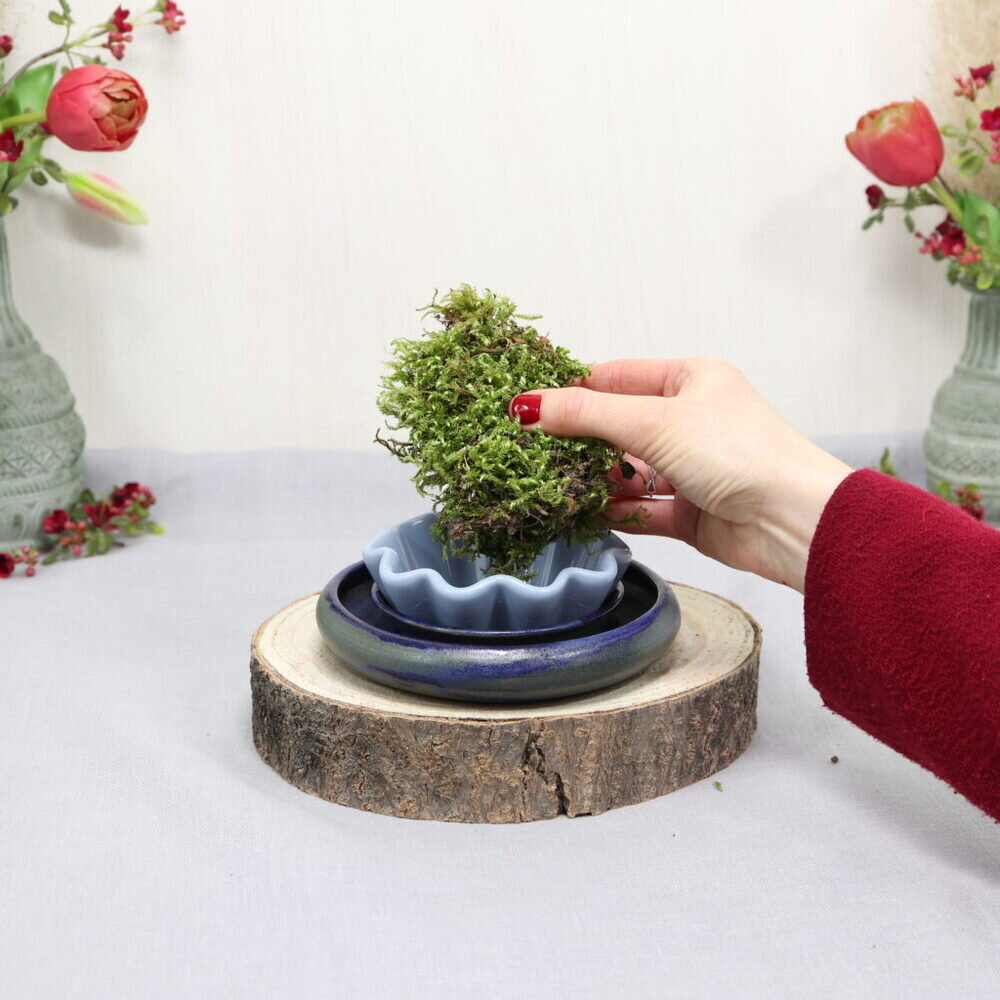 Moss is then placed in the muffin holder.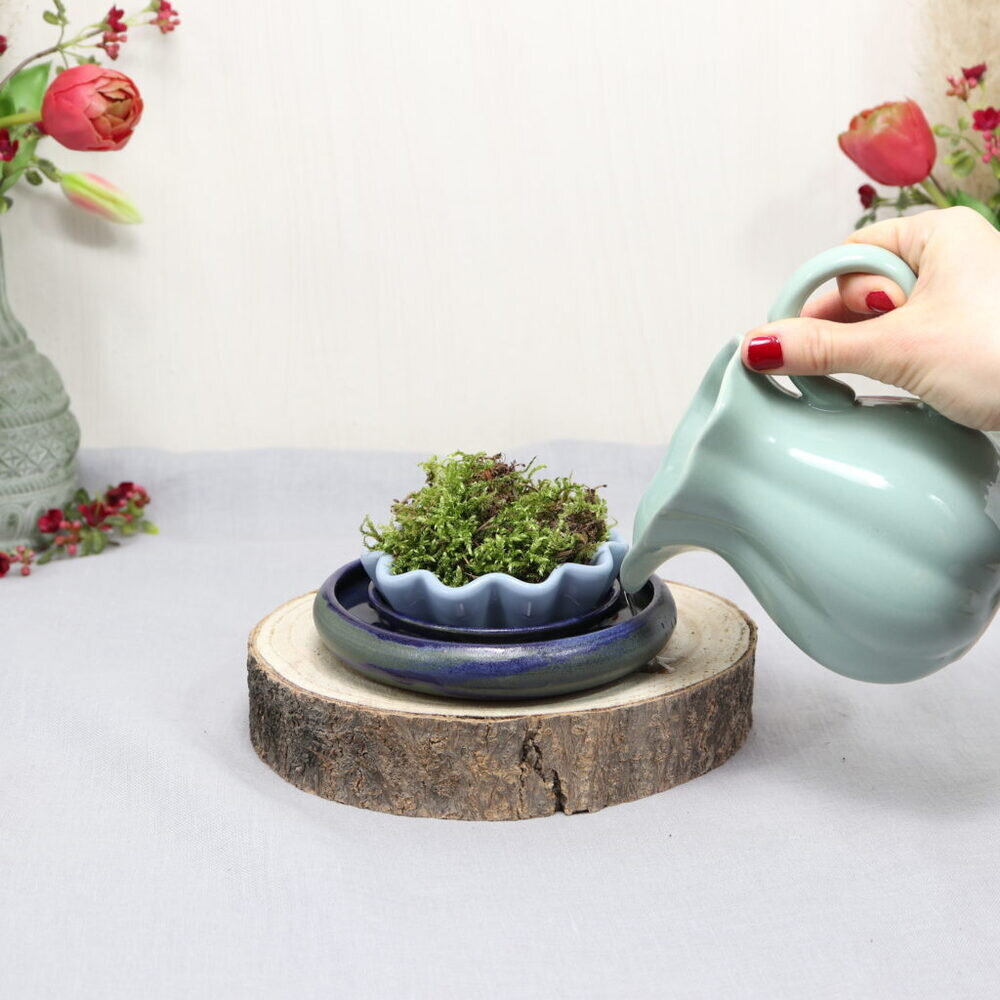 Then water is poured into the flower ring.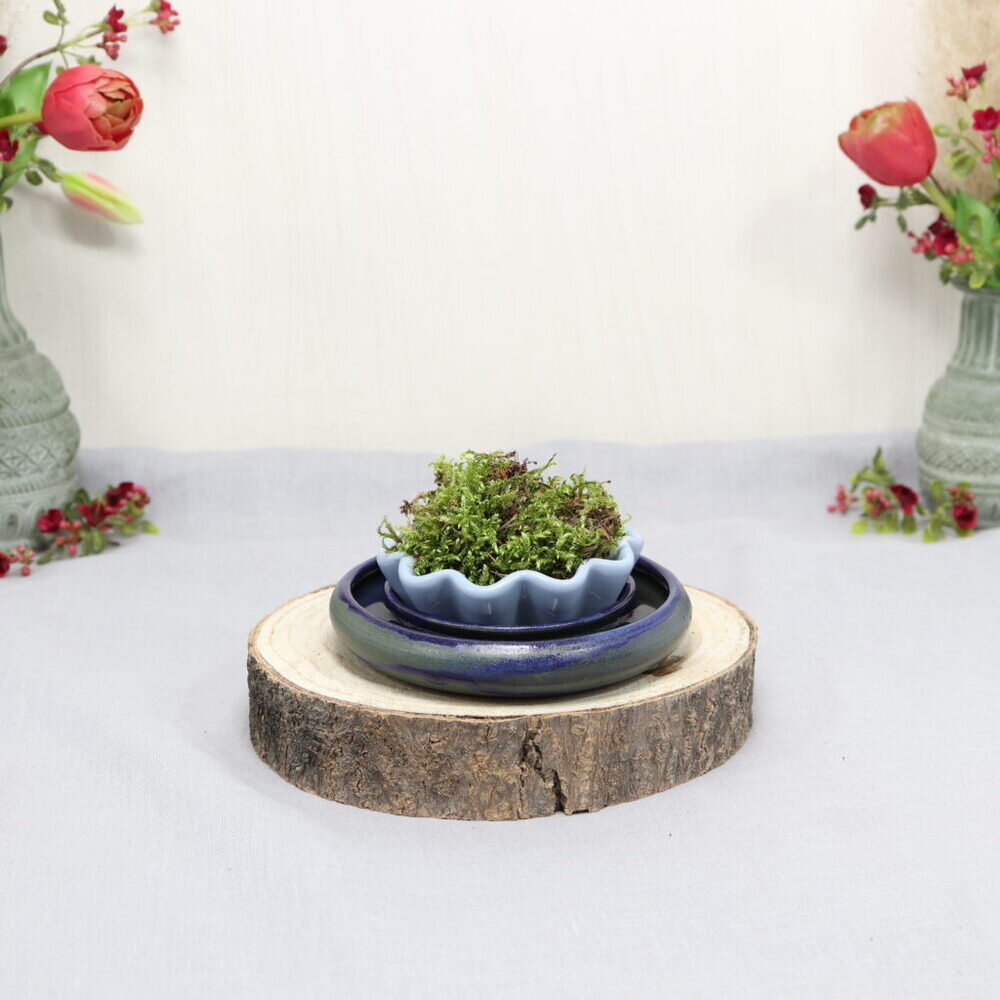 Step 2: Paint egg
Now the egg is painted.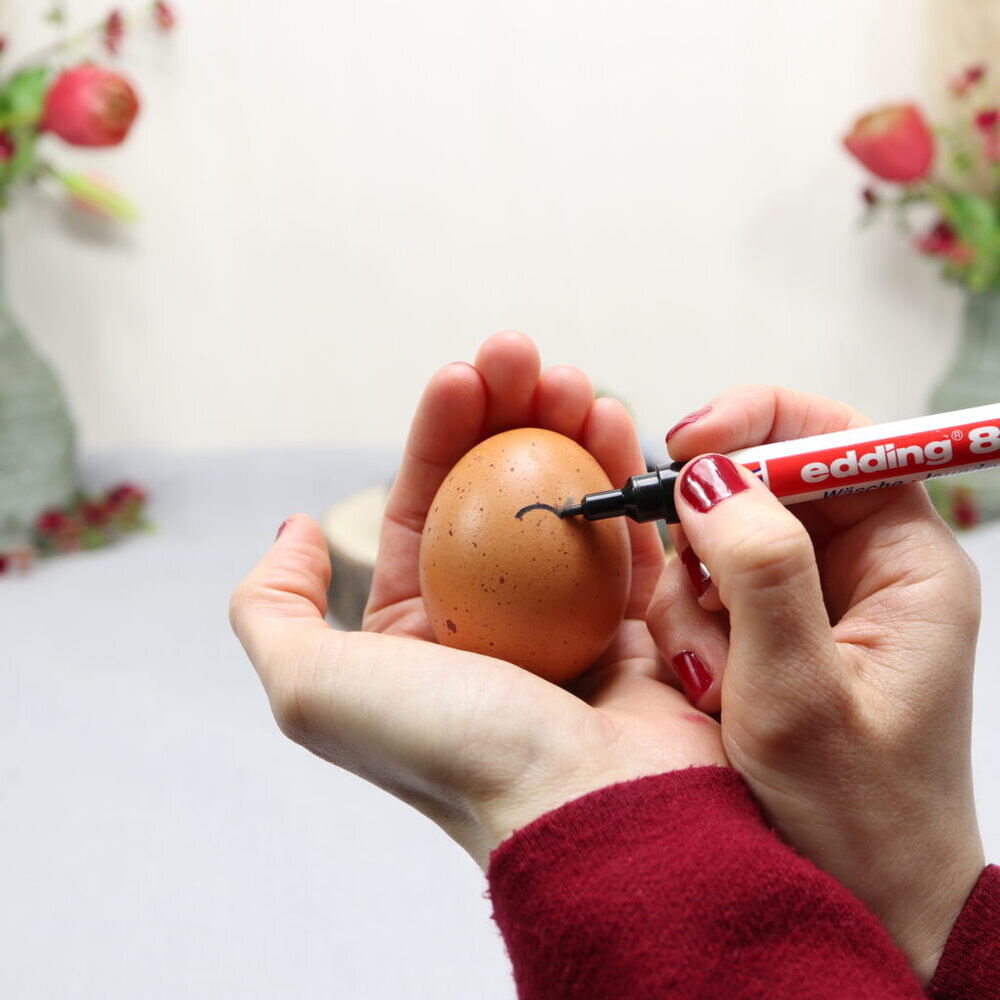 I used a hard boiled chicken egg and drew a bunny face on it with a permanent marker.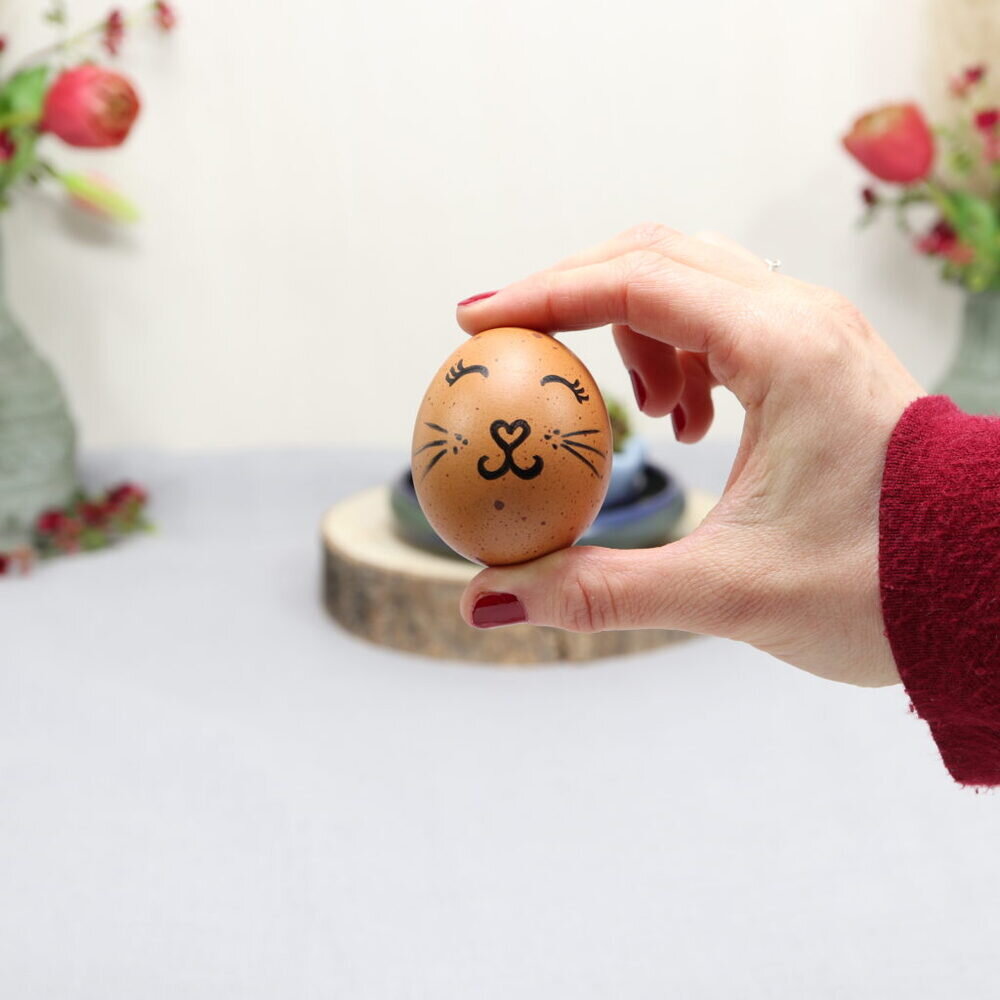 Step 3: Making a wreath with bunny ears
A wreath with bunny ears is made for the bunny egg.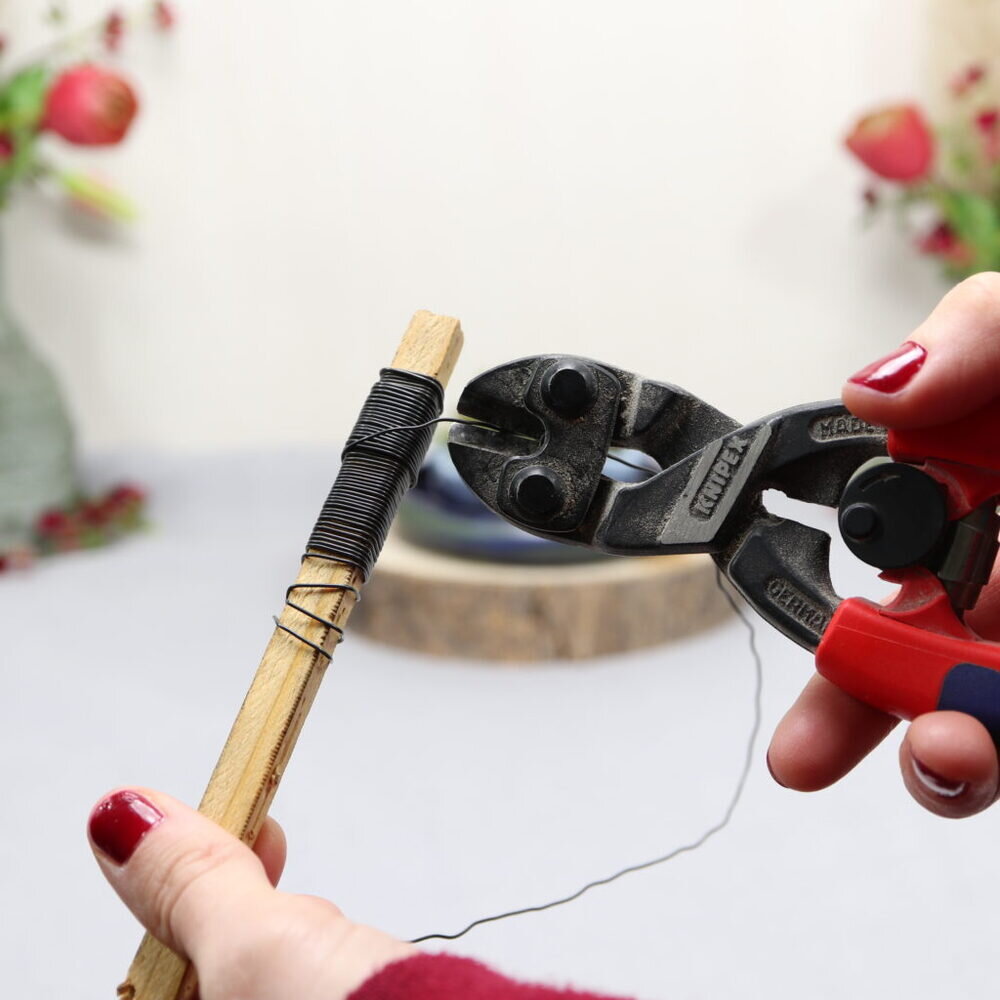 To do this, I cut a piece of stiff winding wire with the side cutter.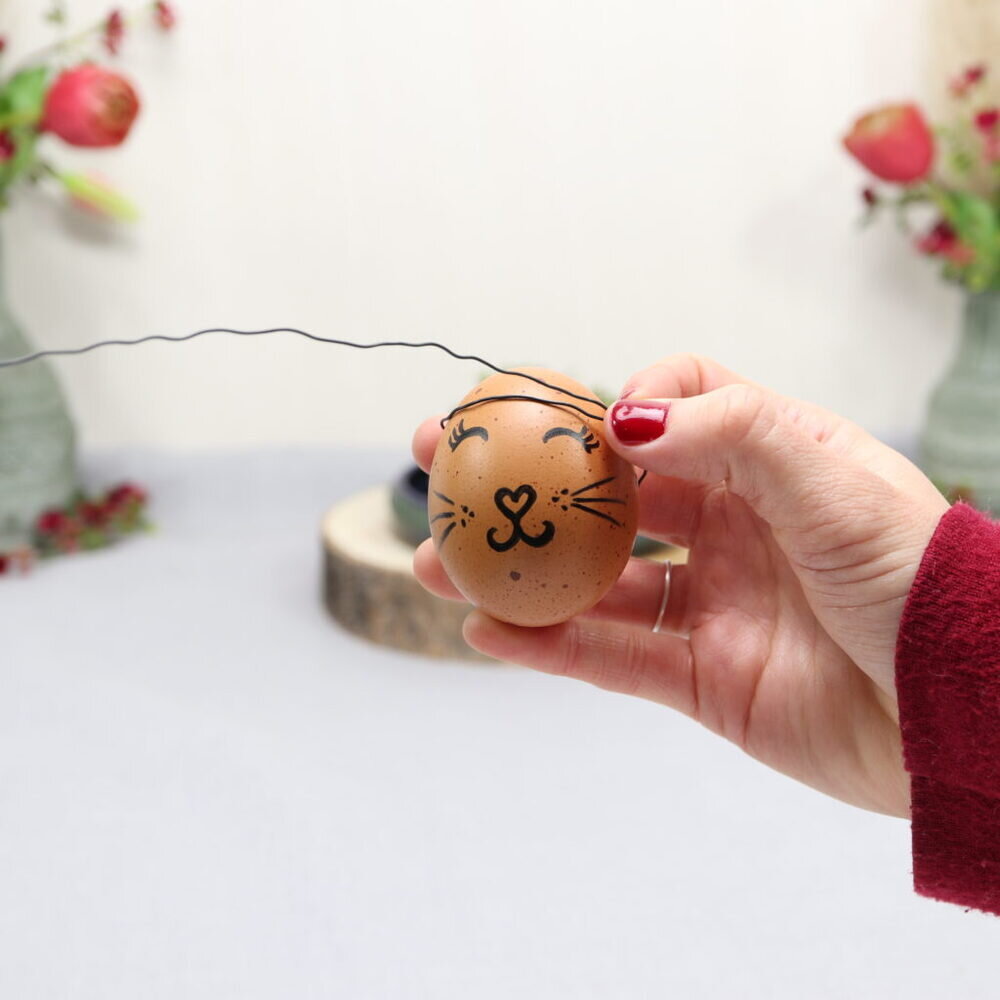 Then I form a ring and twist it around the egg.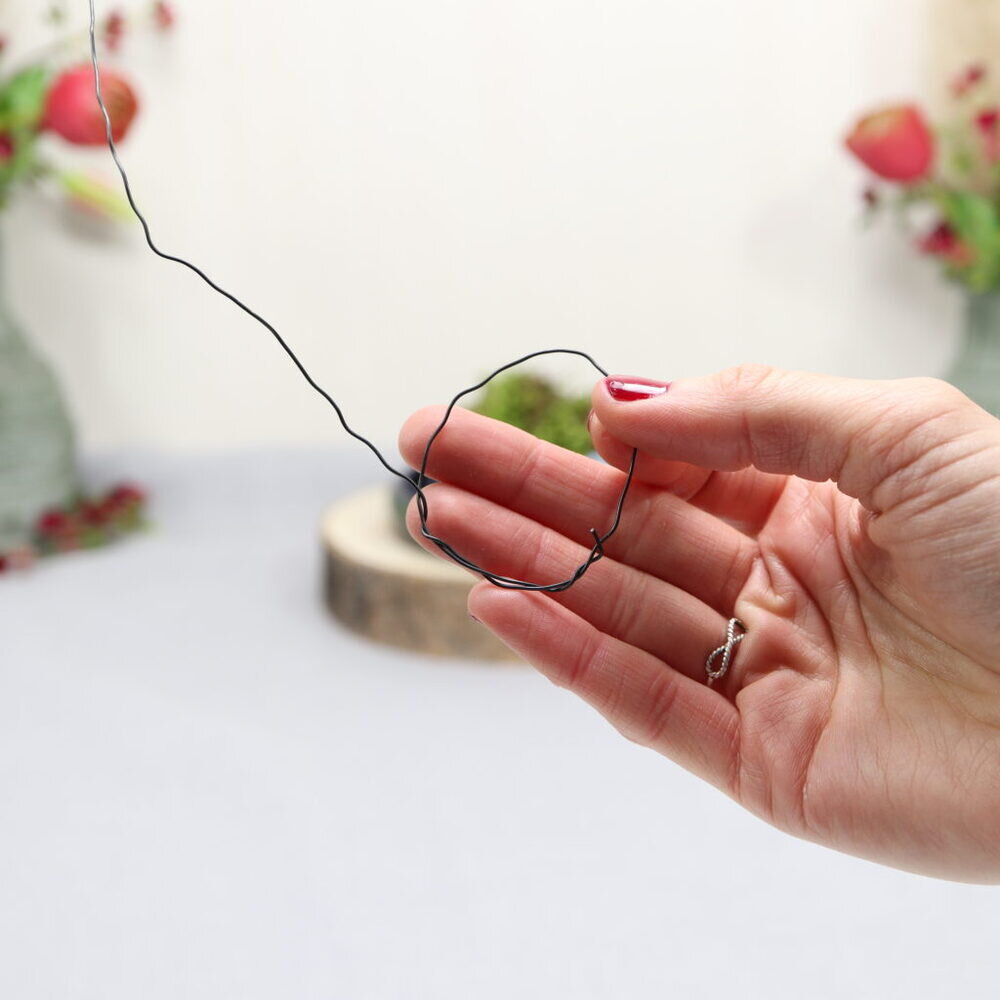 With the remaining end of the wire I form the bunny ears. To do this, I make a loop and twist the wire.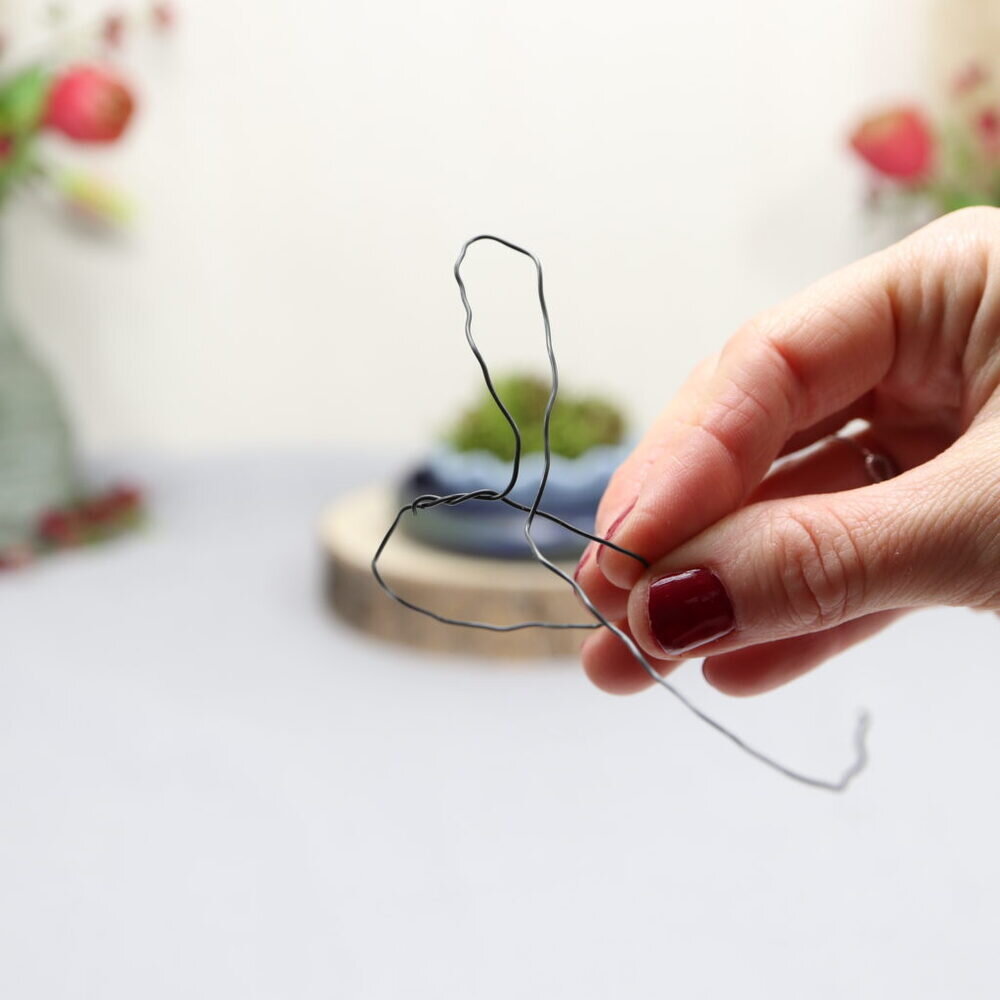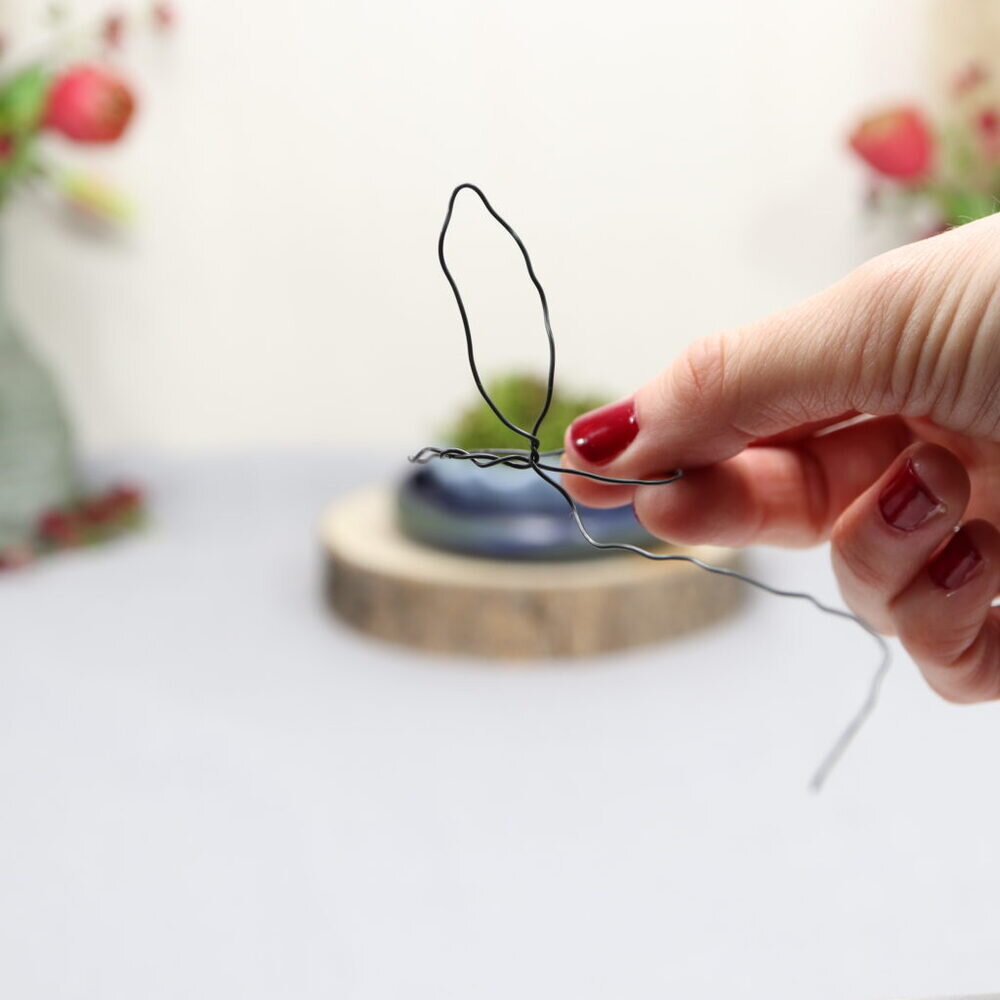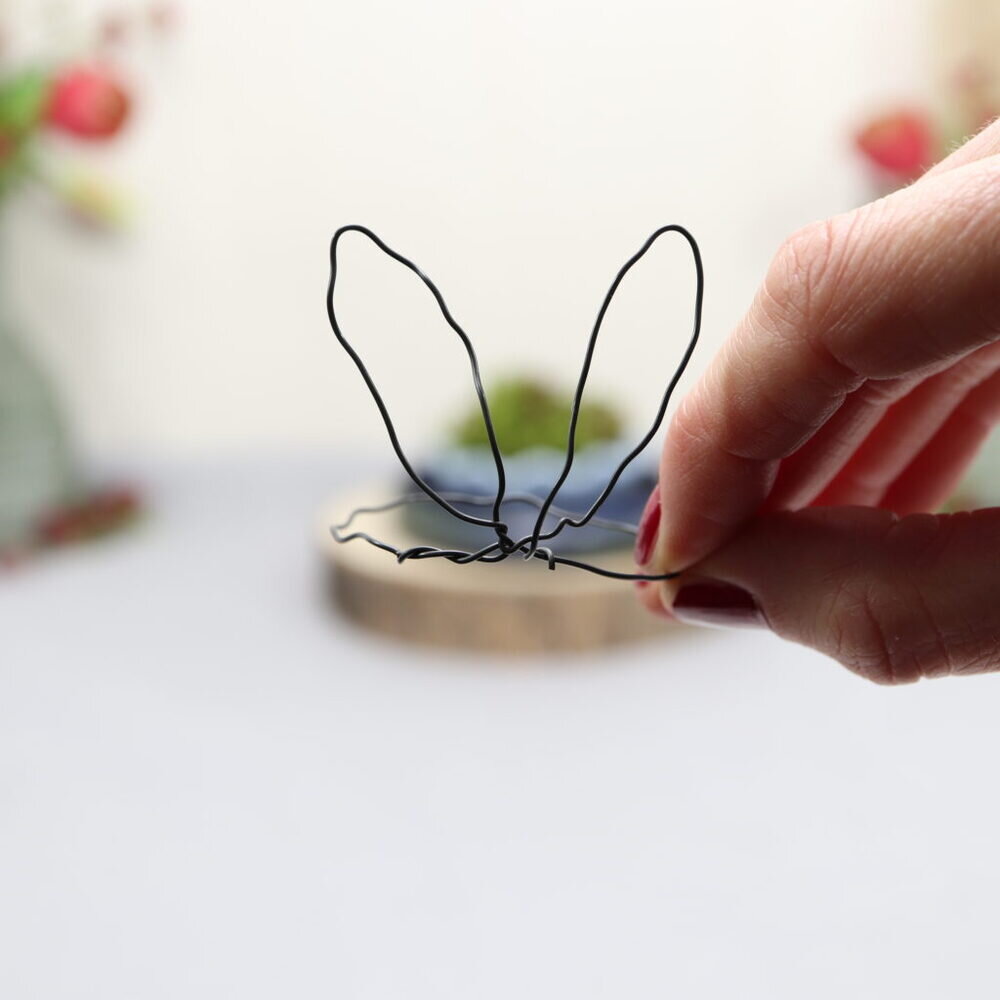 Step 4: Attach flowers to the wire wreath
Now the artificial flowers are attached to the wire wreath. So that the wreath lasts a long time, I use artificial flowers 🙂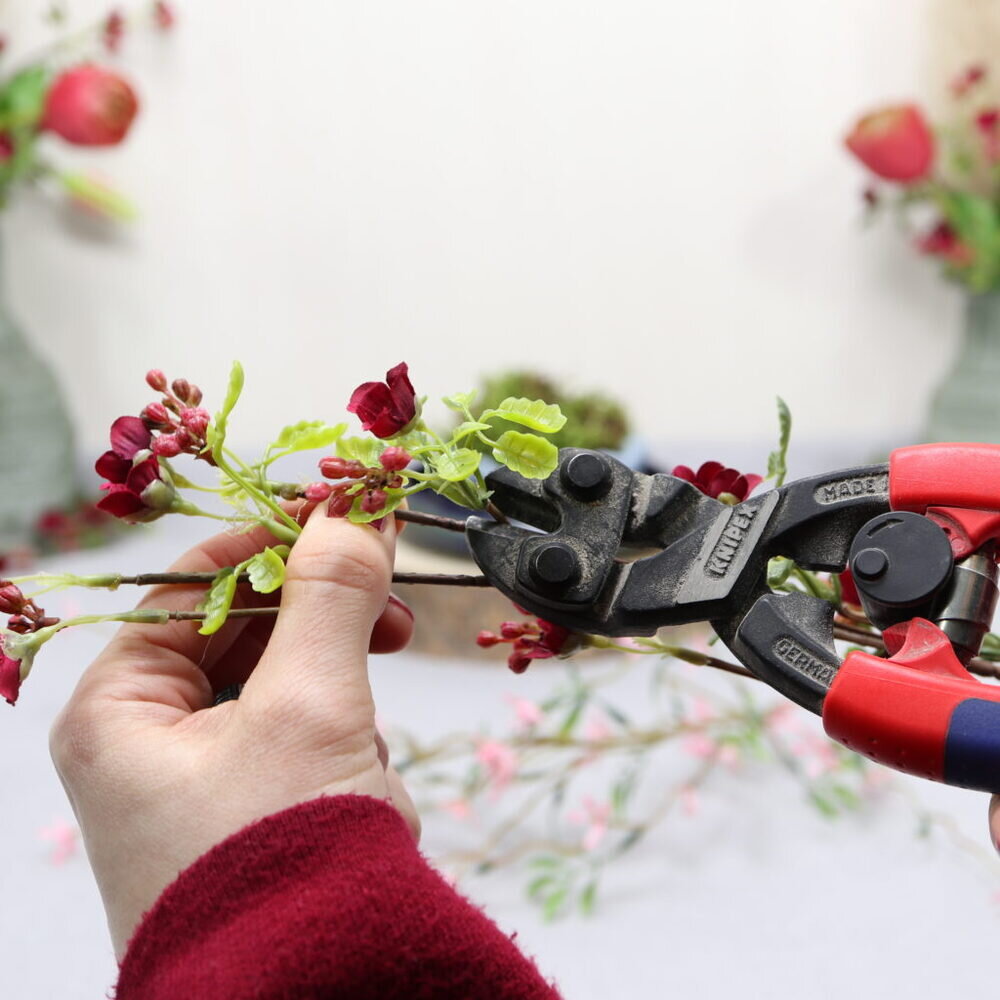 I cut off the flower stalks with the side cutters.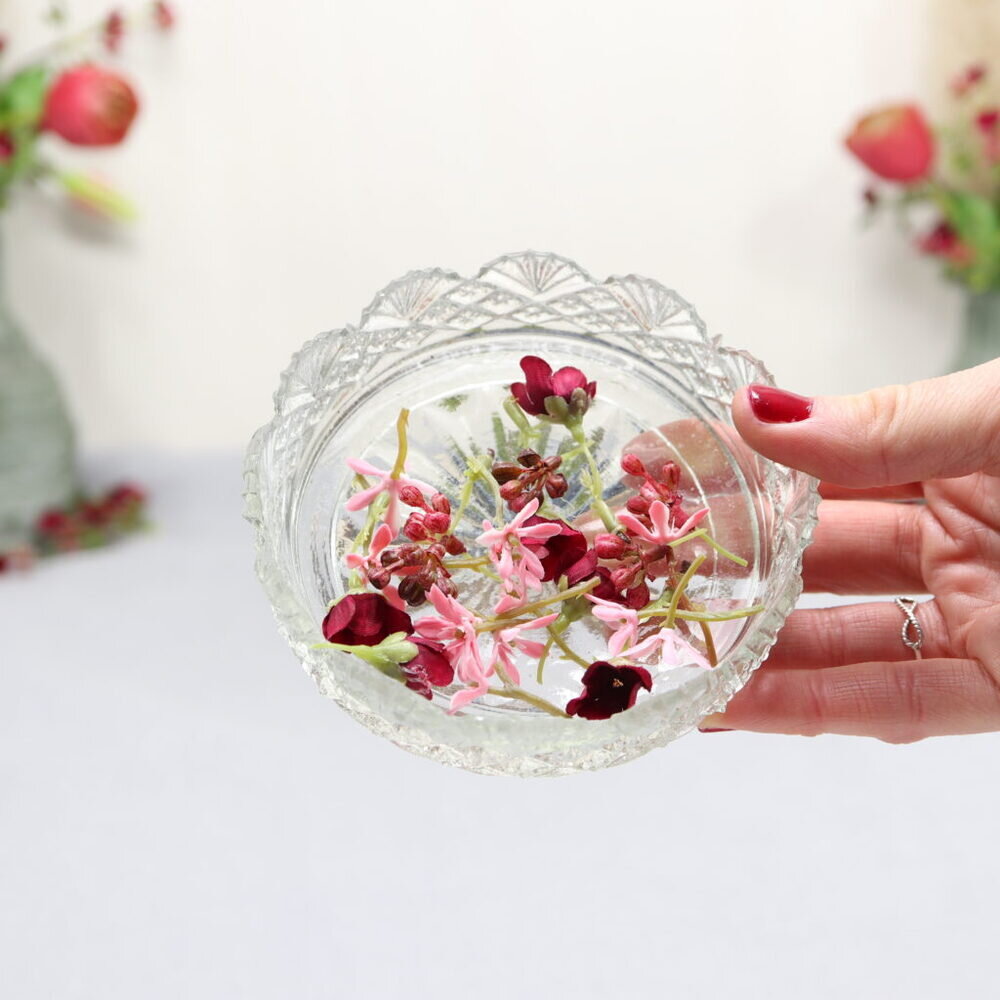 Then I cut a long piece of the floral wire with the side cutters.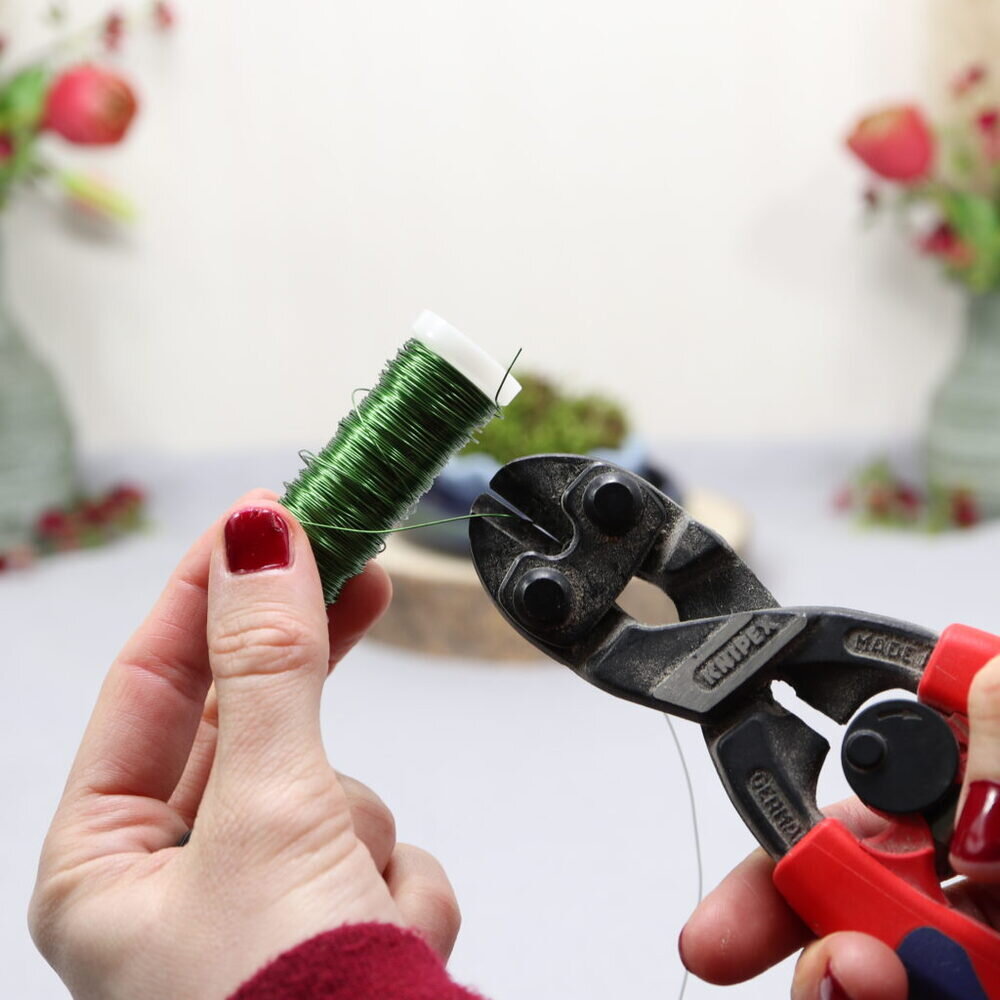 I twist one end of the floral wire with the wire wreath.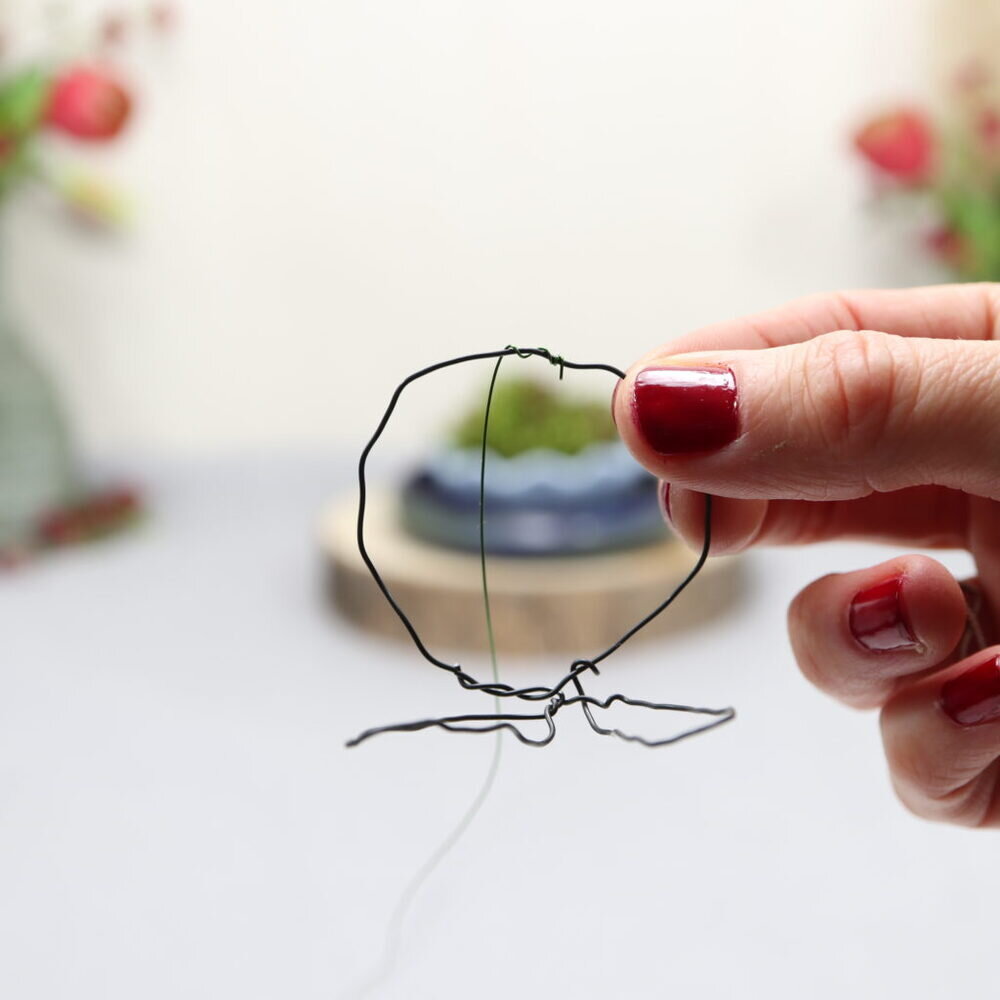 Then I put a flower on the wire wreath and wrap it with the floral wire. On top of it I put the next flower and wrap it, and so on.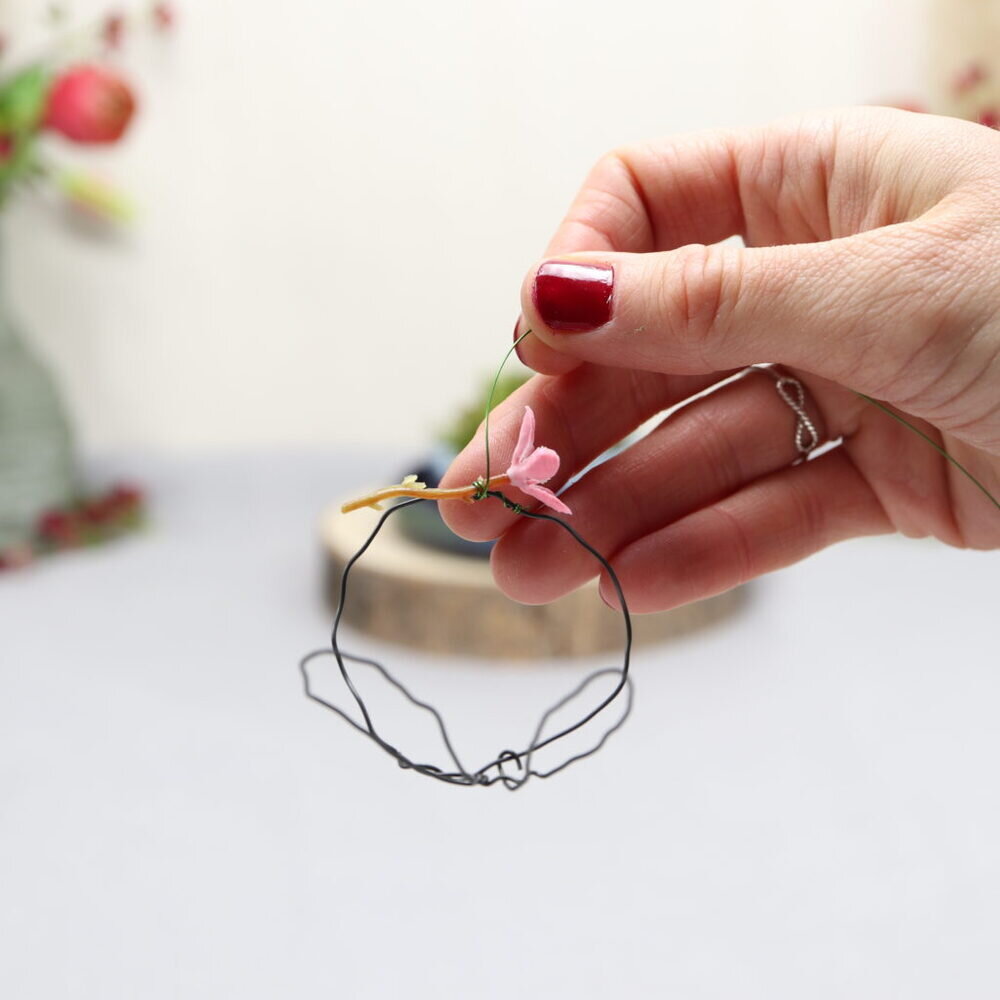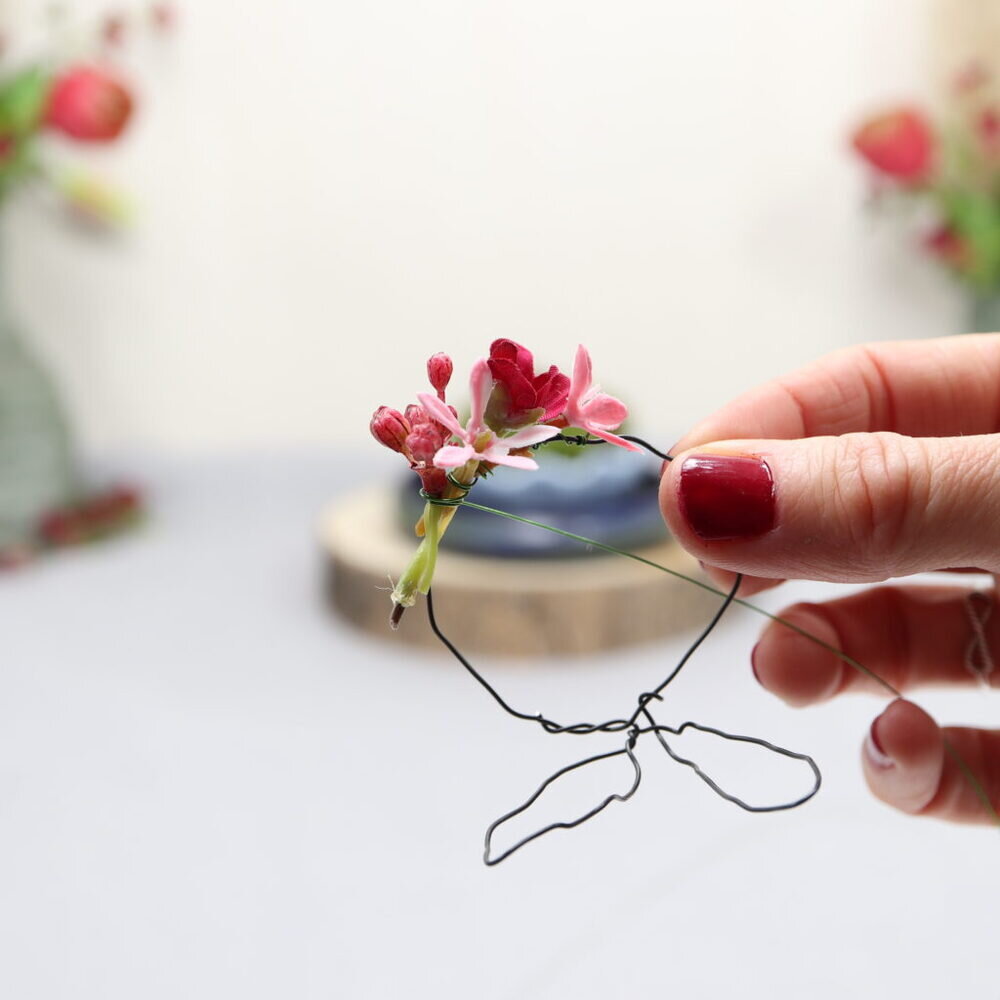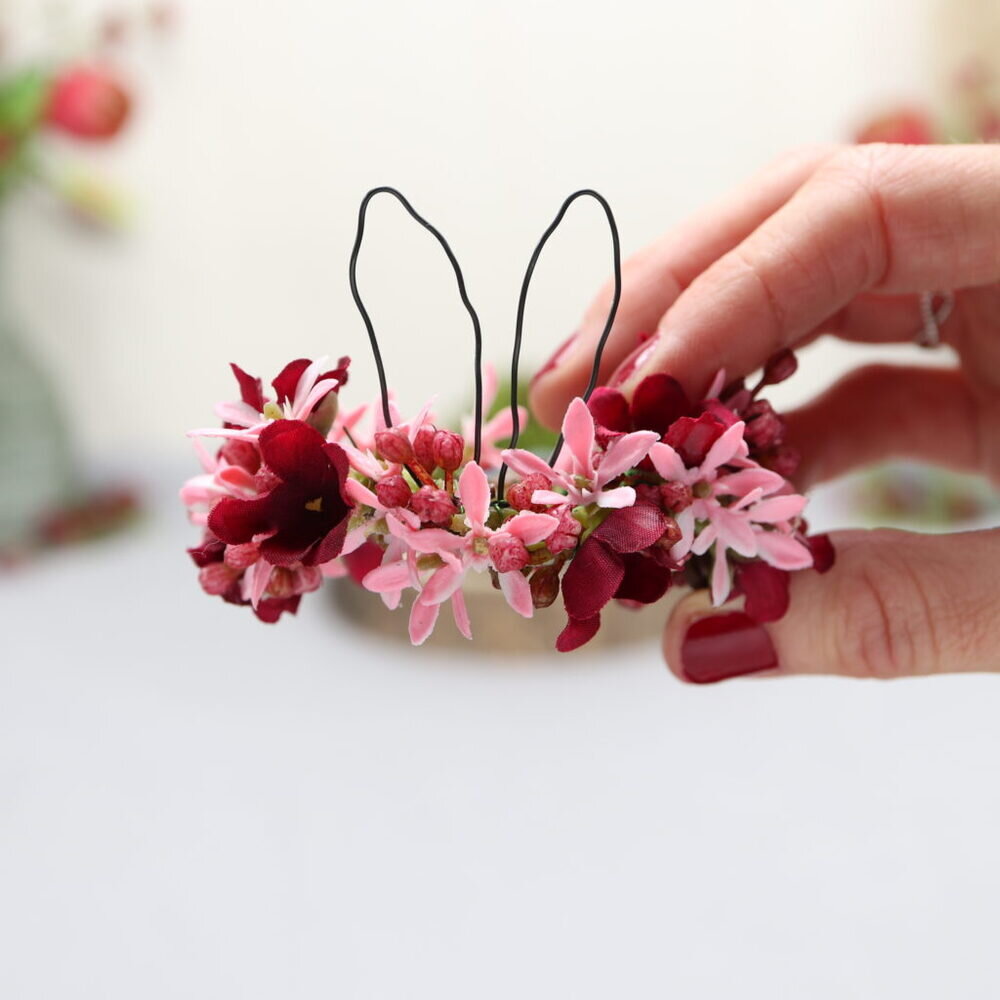 You can now put the flower wreath on the egg!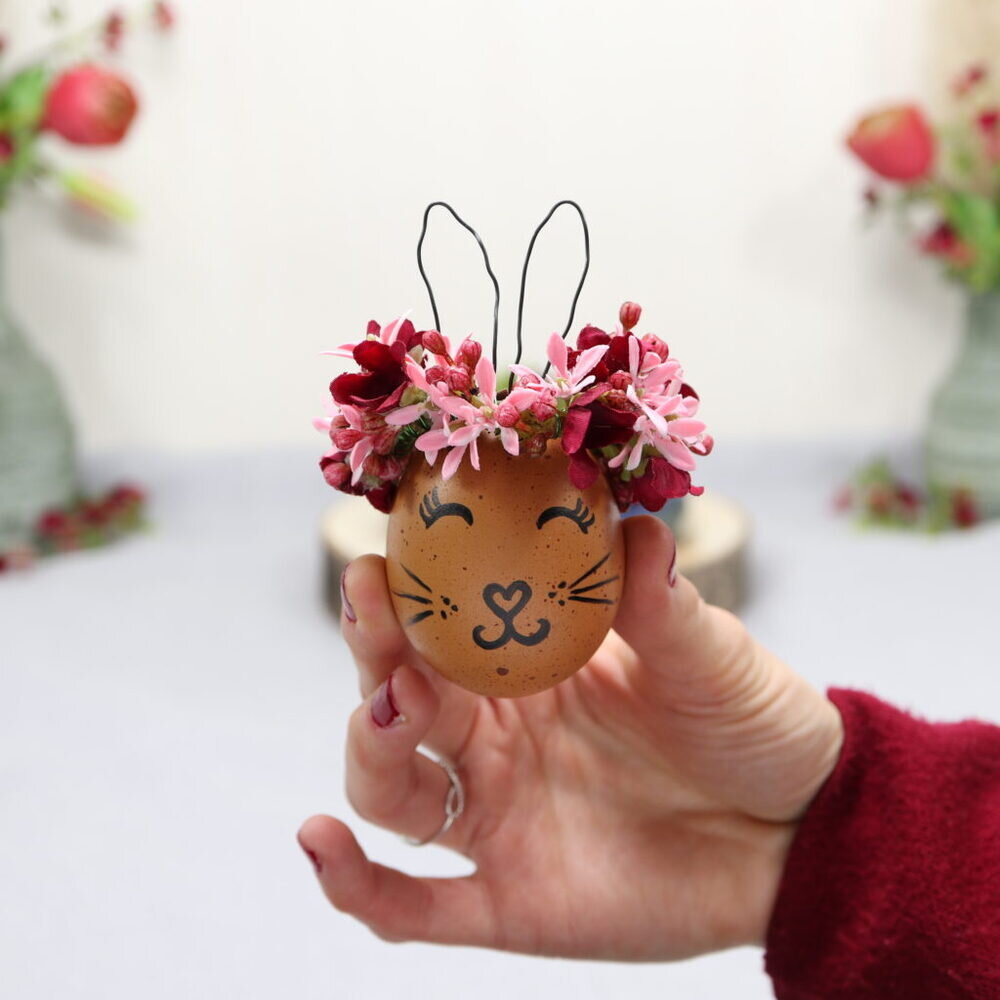 Step 5: Place bunny egg in muffin holder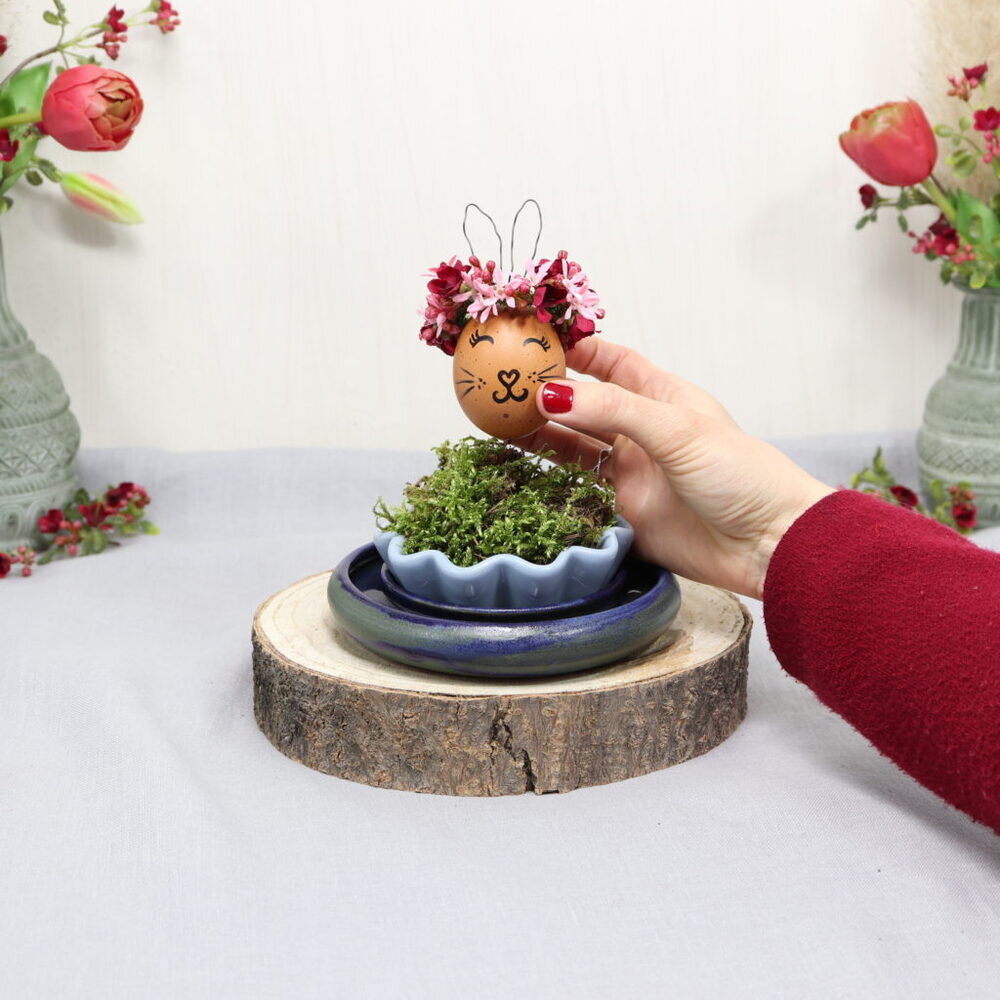 The bunny egg with bunny ears is now placed on the moss.
Step 6: Fill flower ring with spring flowers
The next step is to cut the spring flowers with the floral shears.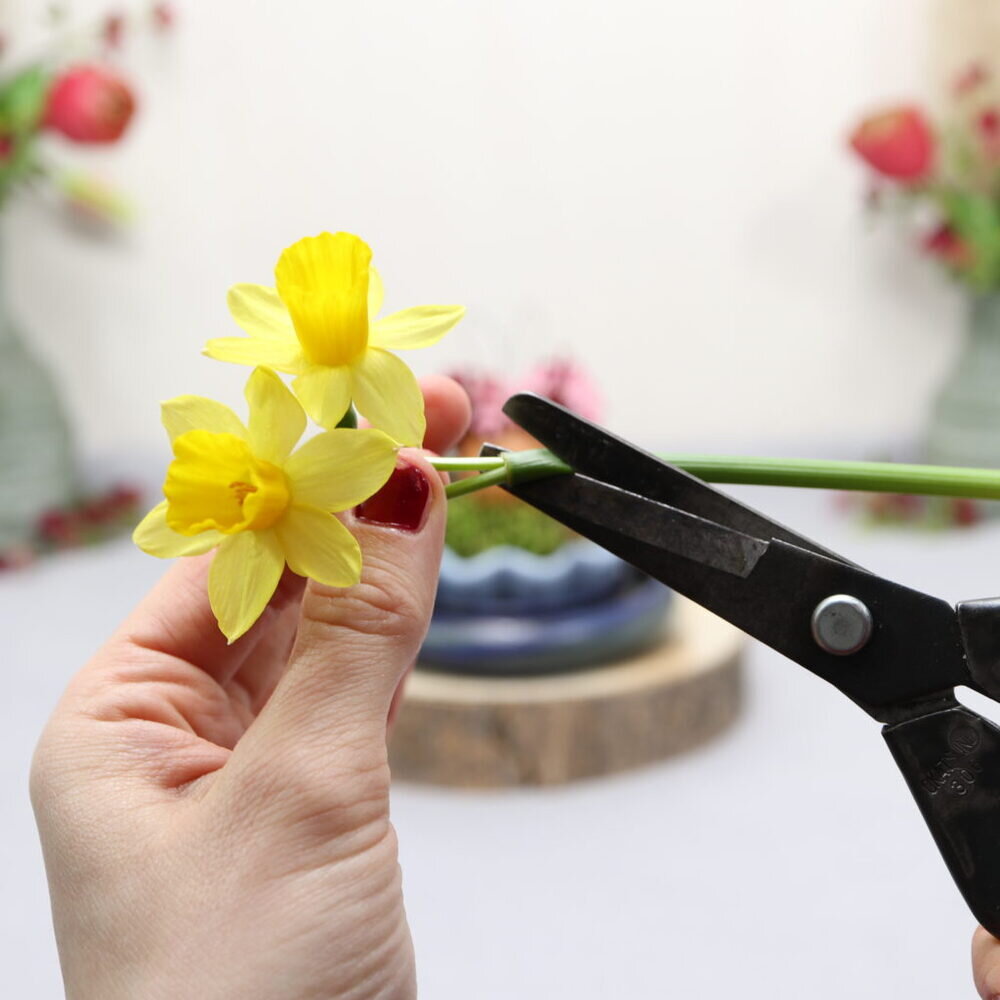 I cut the flower stems very short.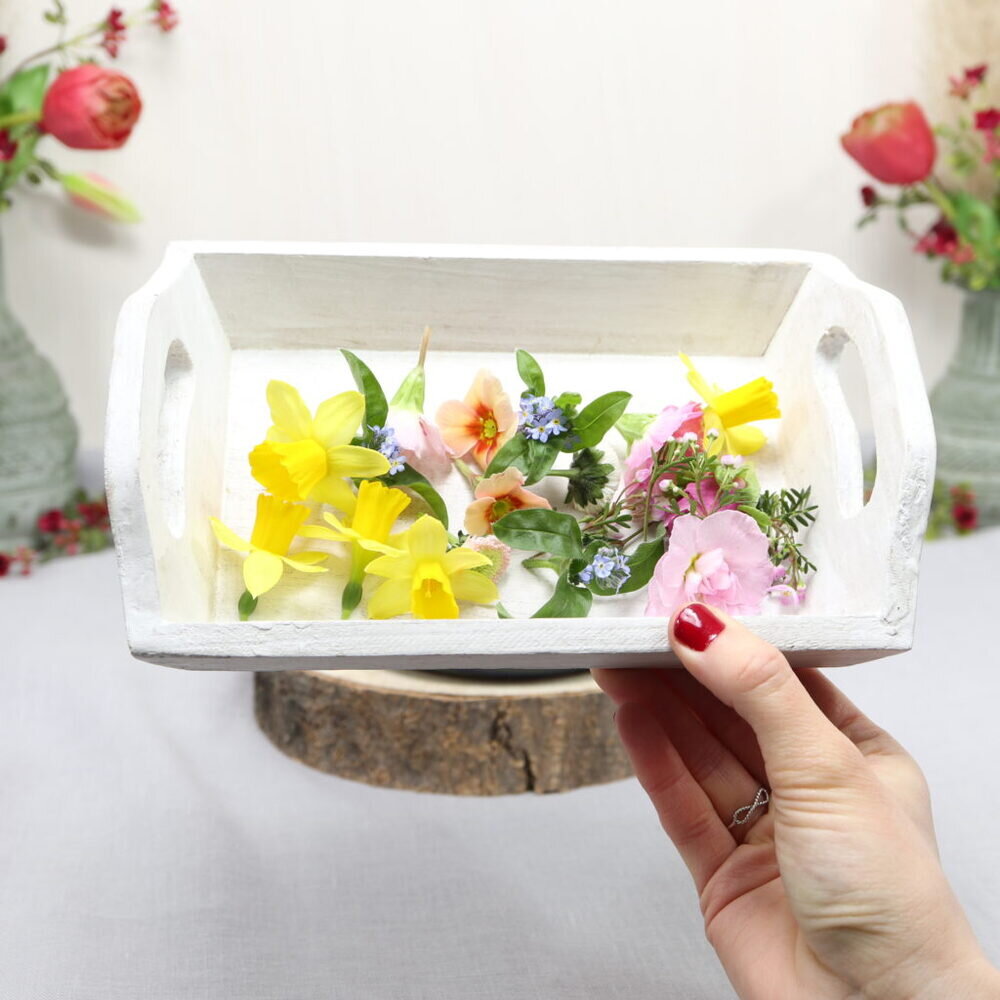 Then I put the flowers in the flower ring.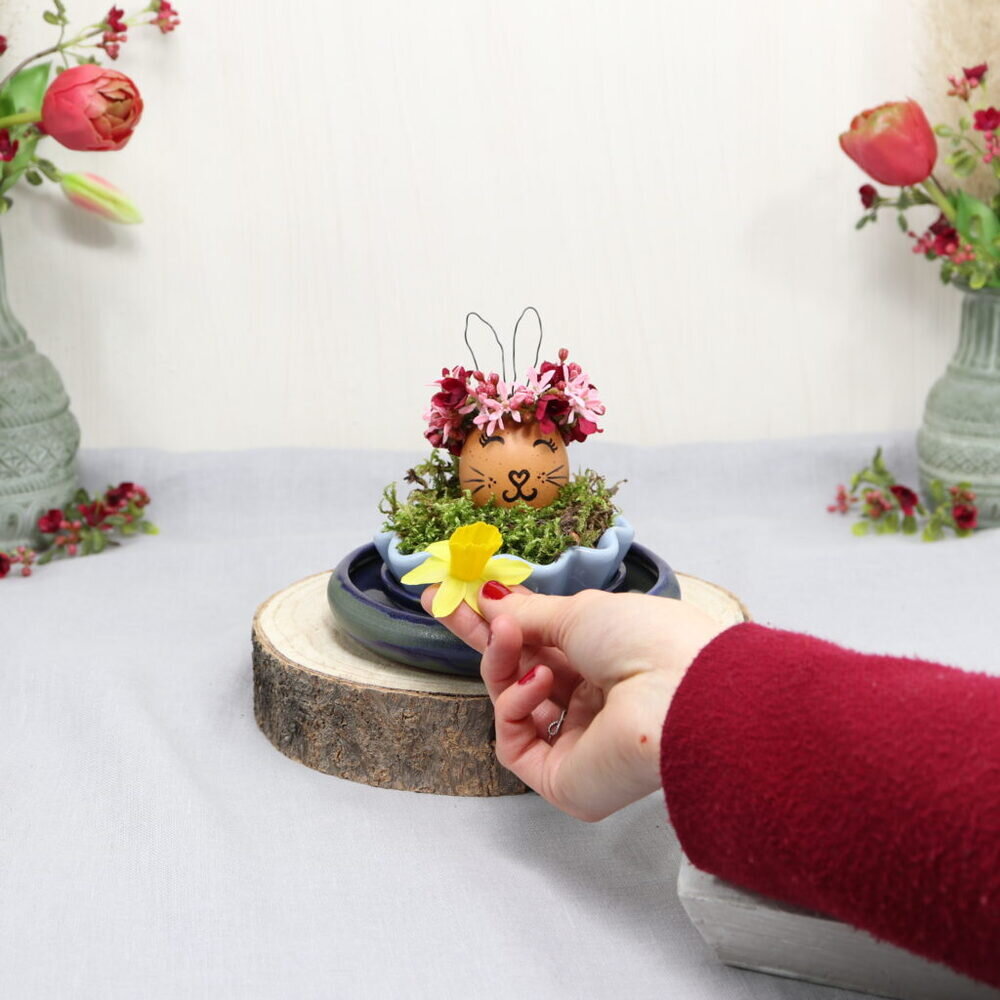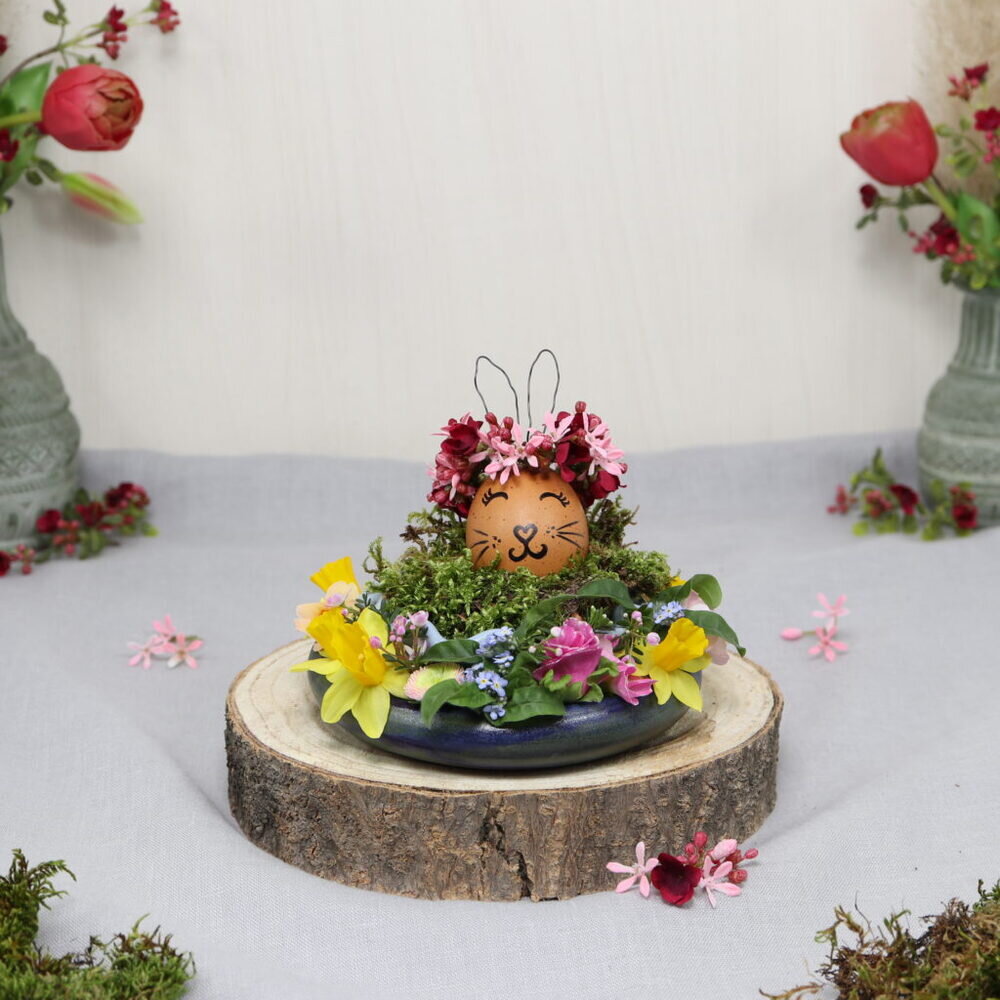 And ready is the Easter decoration with bunny egg and flower wreath! I hope this DIY has made you as much fun as me and you enjoy the sight of this homemade Easter decoration!