Today I'm going to show you how to decorate an amaryllis in a cylindric glass vase! The Amaryllis is a beautiful flower and can bring so much brightness to the Christmas and winter season. At these seasons the amaryllis unfolds its magnificent large blossoms. Amaryllis arrangements are super easy to care of because the amaryllis need very little water and are only watered lightly during the flowering phase.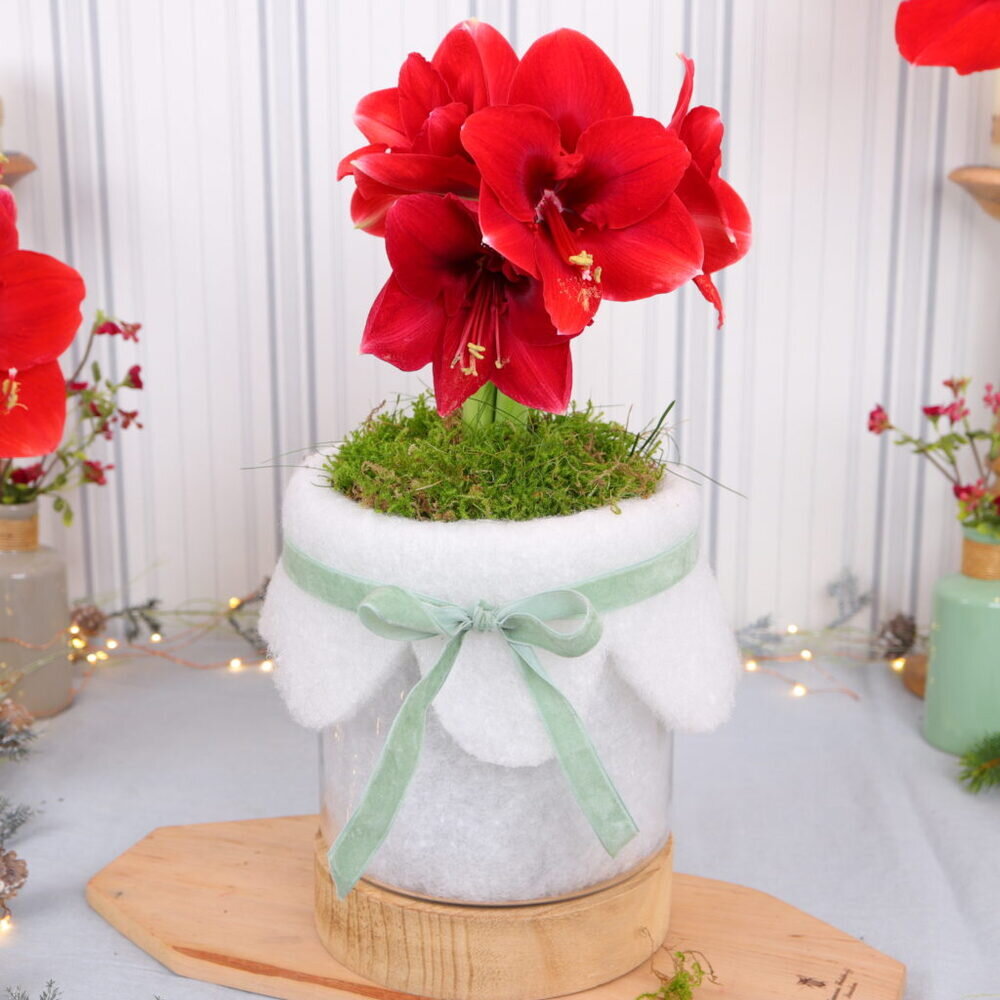 With the following step-by-step instructions I will show you how to decorate an amaryllis in a glass vase for winter. I recycle packaging material (a piece of white fleece) that I found in my storage. Decorated with some moss and a beautiful ribbon, you can easily make the amaryllis arrangement yourself!
Tools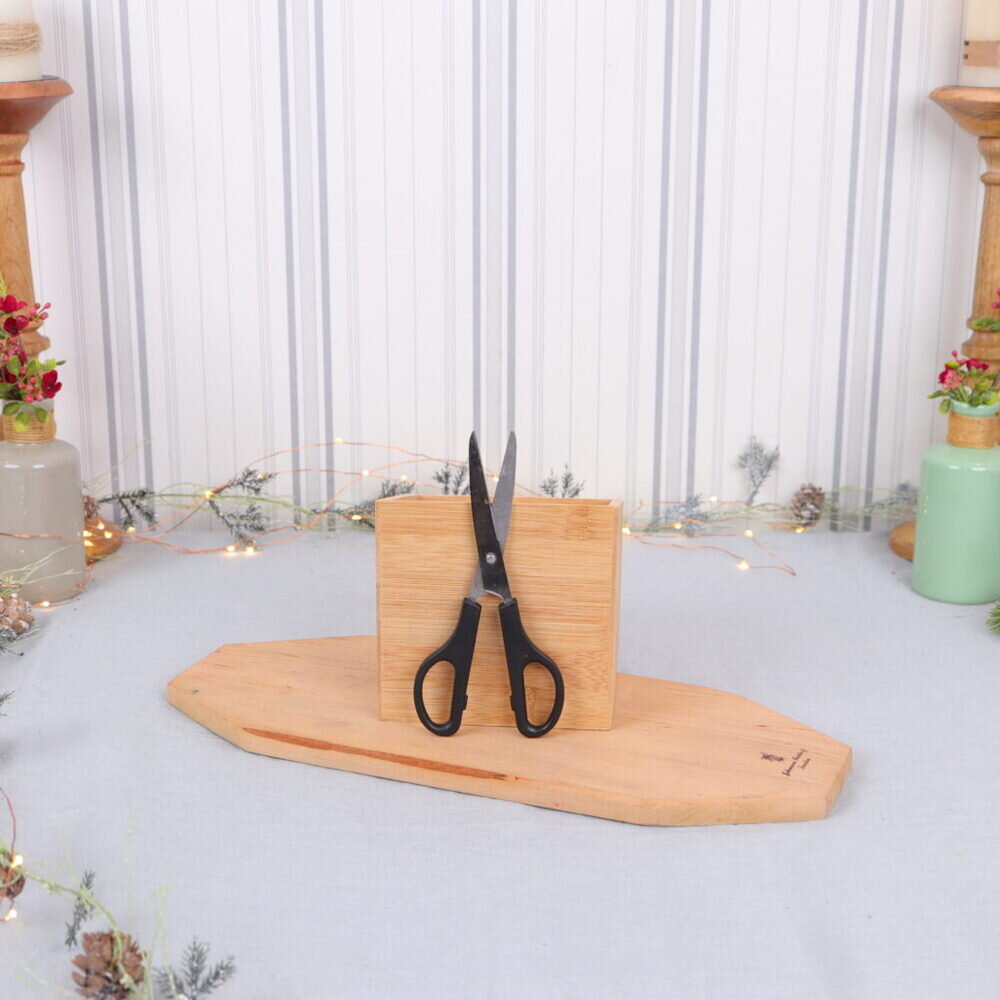 Here you can see which tools I used for the amaryllis in the vase. You only need scissors.
Materials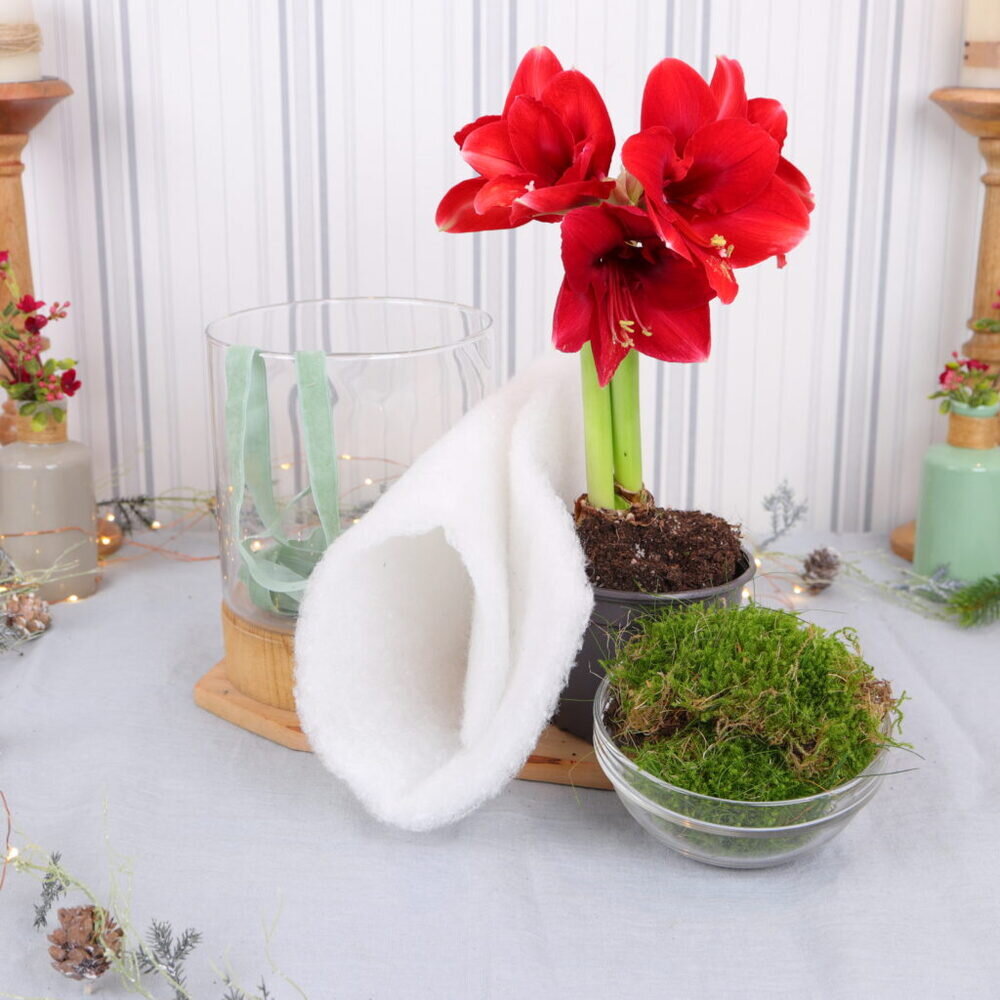 I used these materials for the winter amaryllis decoration: a red amaryllis, a cylinder glass vase, white fleece fabric, moss and a decorative ribbon.
| Material | Search on… |
| --- | --- |
| Amaryllis (red) | * |
| Glass vase (cylindric) | * |
| White fleece fabric | * |
| Moss | * |
| Decorative ribbon | * |
Instructions | Amaryllis in a glass vase
Before we start, here is a quick note that the amaryllis is poisonous. For example, it should not be within reach of children or pets. Gloves protect against the sap of the amaryllis, for example when you cut off a dried blossom.
Step 1: Attach fleece
In the first step, I cut the fleece fabric with scissors. This later "dresses" the glass vase.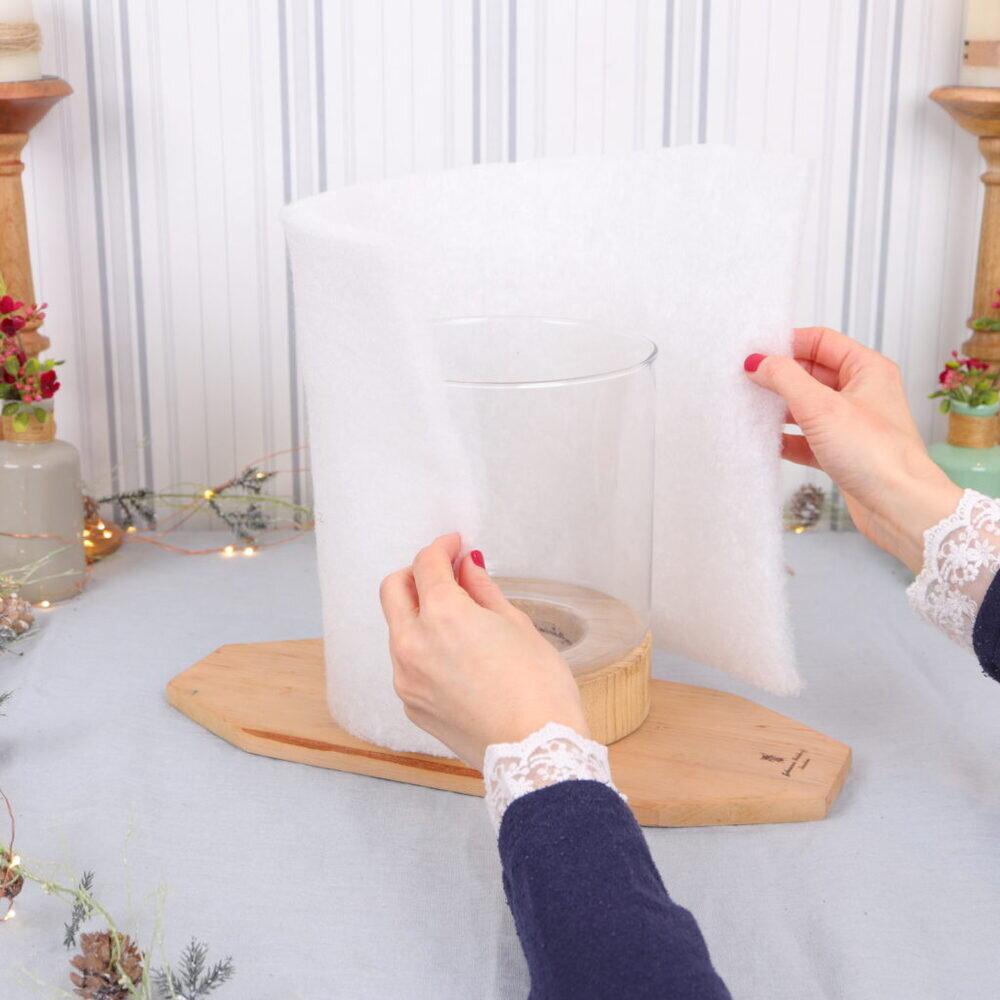 First I measure the length. To do this, I lay the fleece around the glass vase and cut it to size.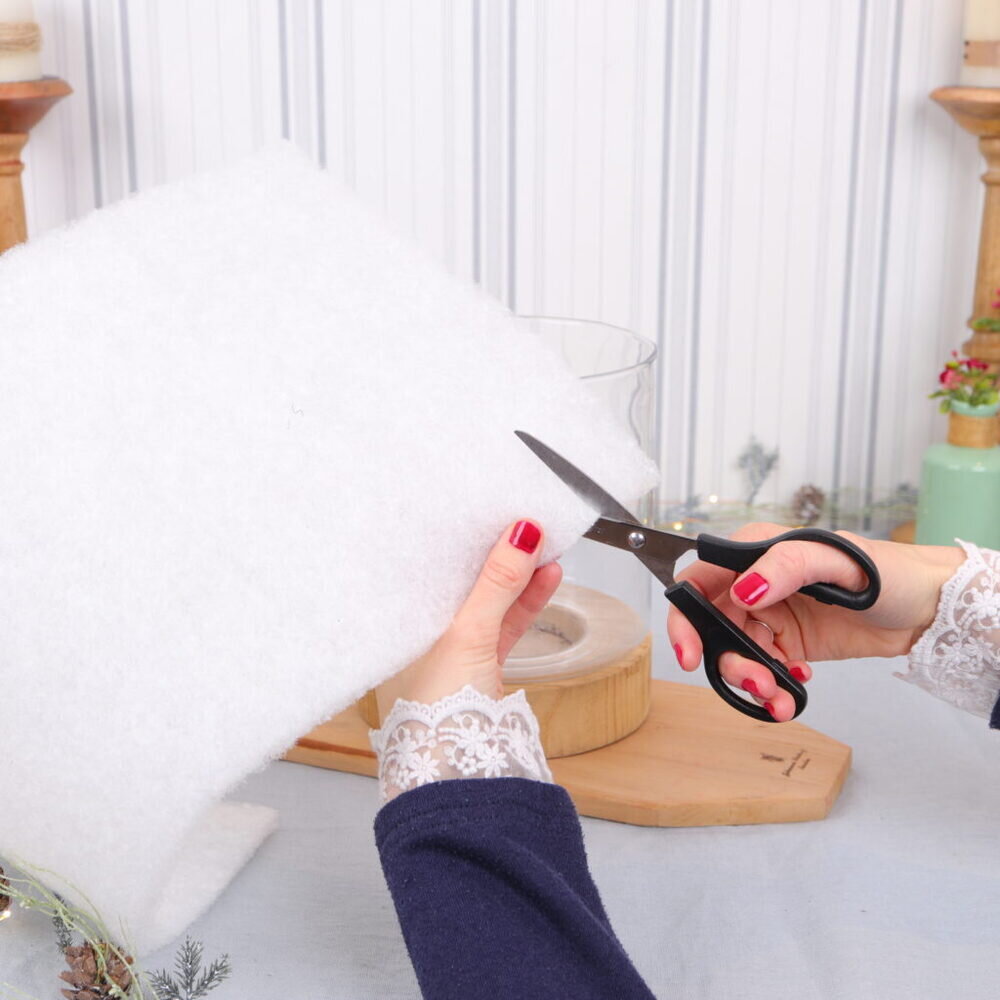 Since the fleece will later be folded over at the edge of the glass, it must be higher than the glass.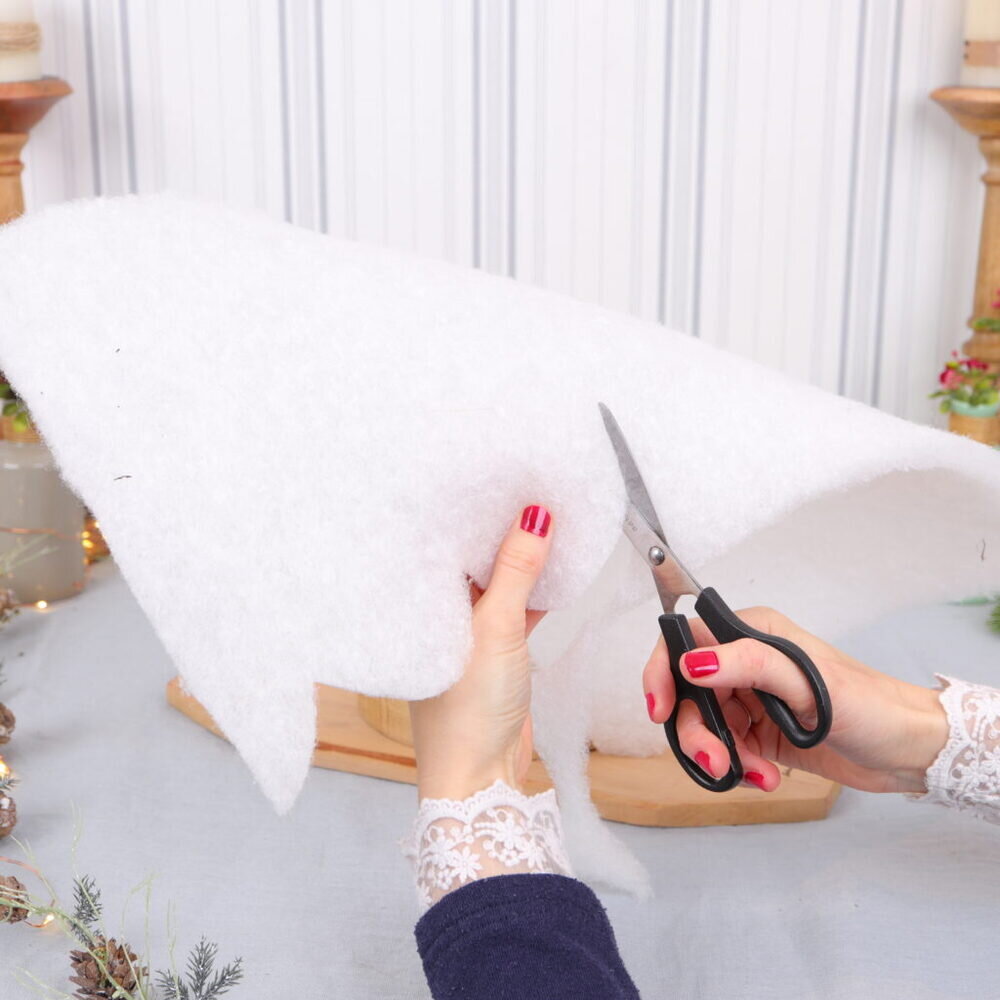 I cut wave patterns.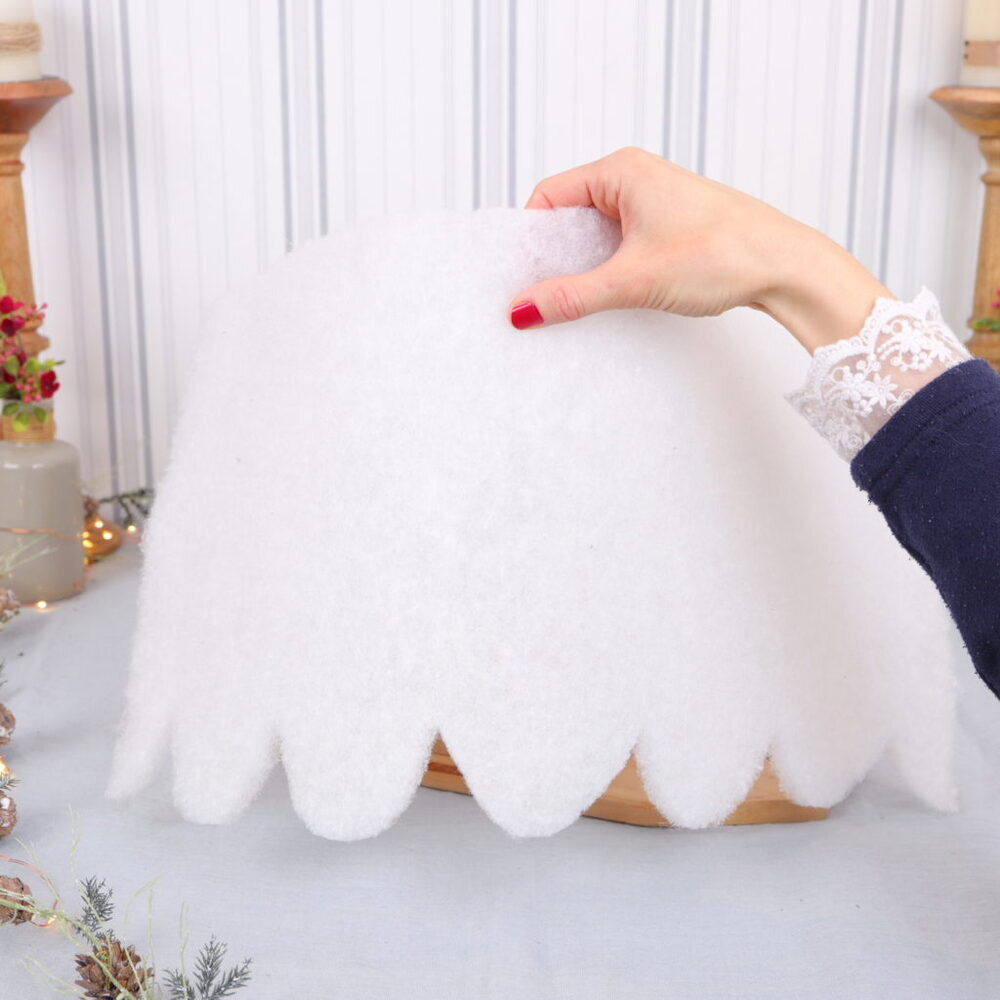 Then I put the fleece inside the glass so that the waves look up.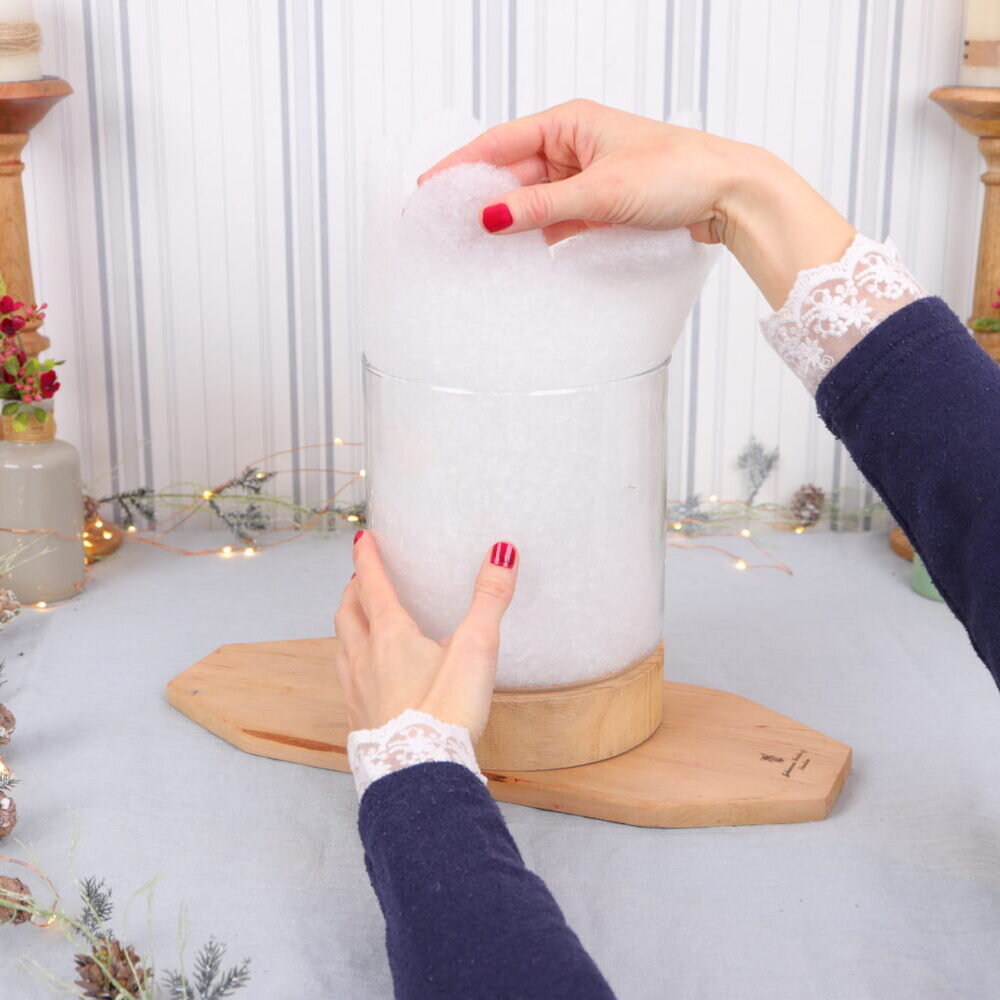 Now I fold the fleece over at the edge of the glass.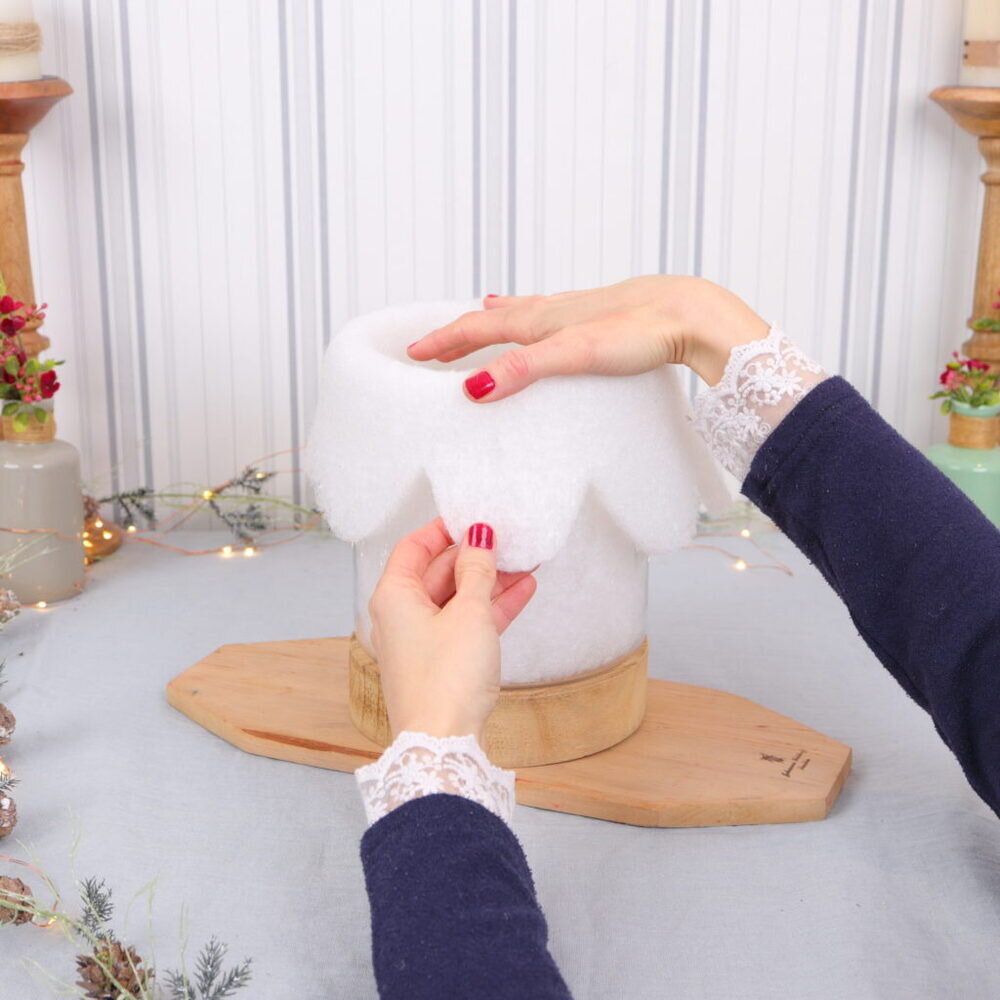 Step 2: Put the amaryllis in the glass vase
Now the amaryllis can be placed in the glass.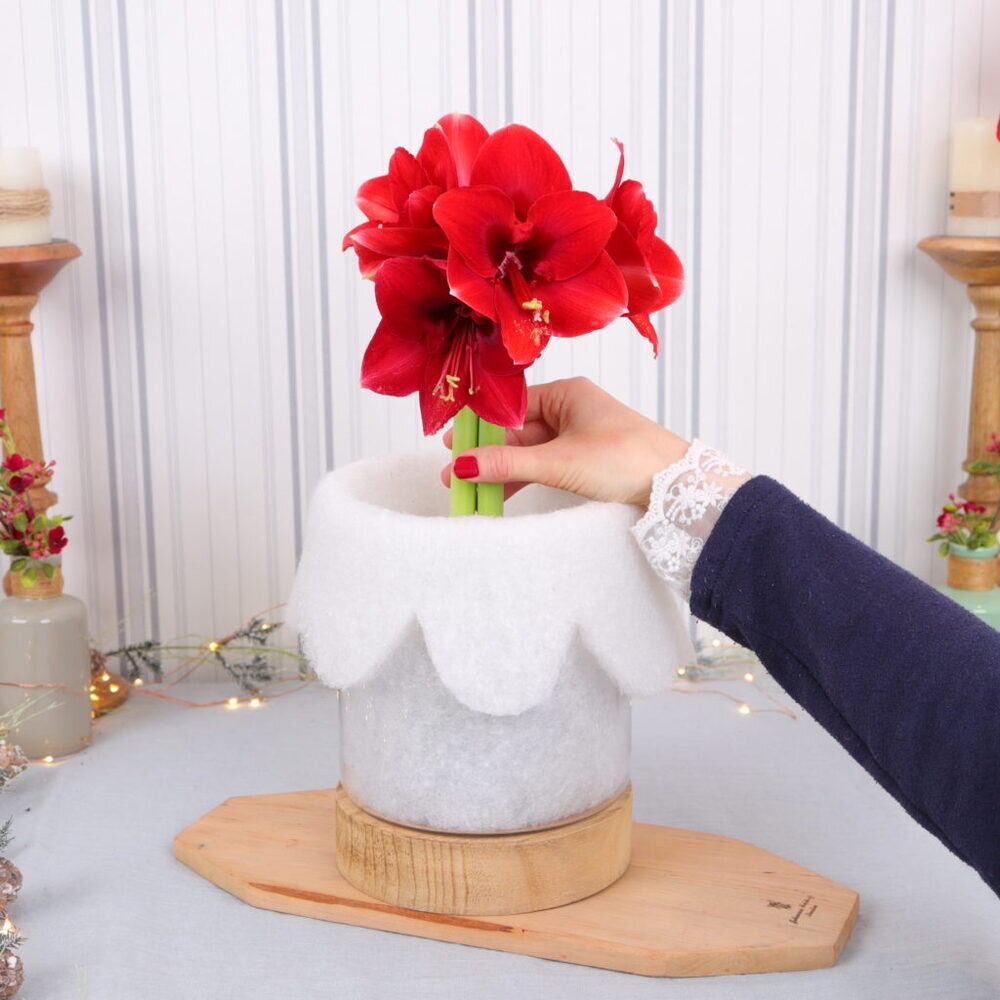 Step 3: Attach moss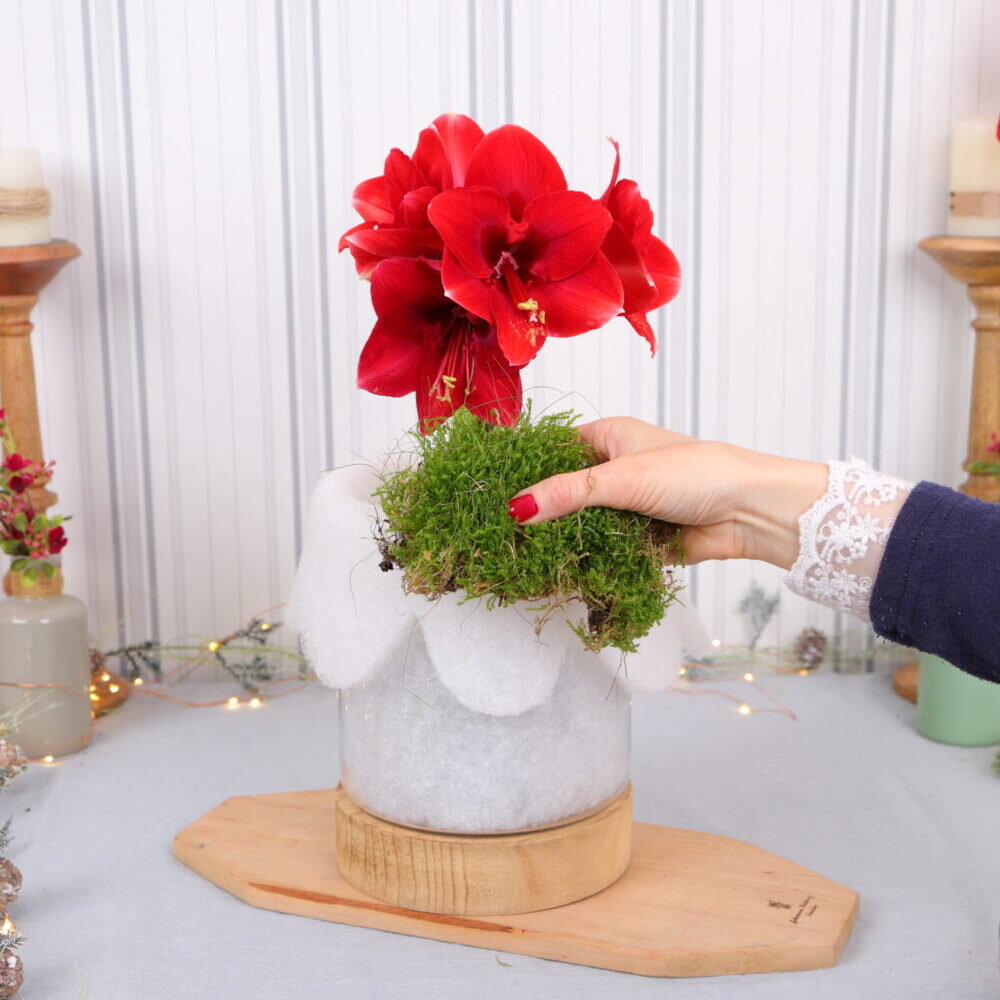 Add moss all around the visible soil of the amaryllis so that everything is well covered.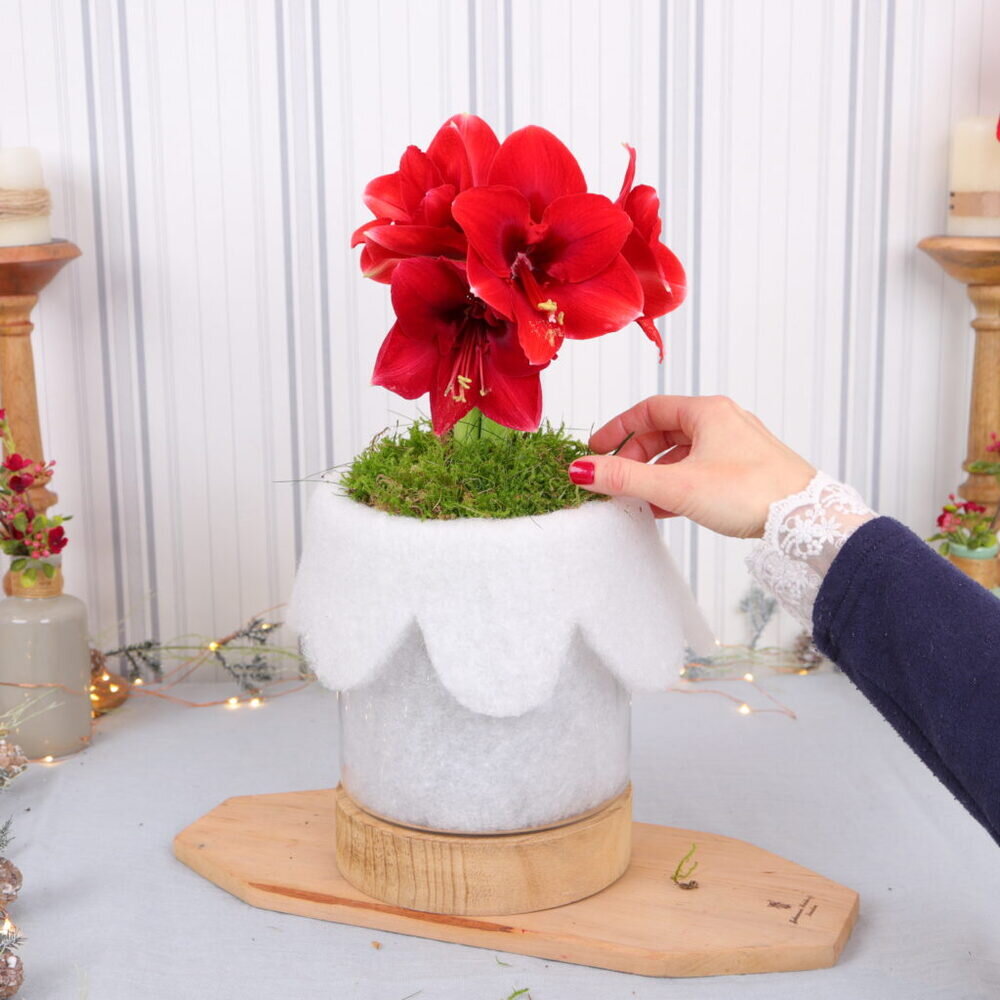 Step 4: Attach ribbon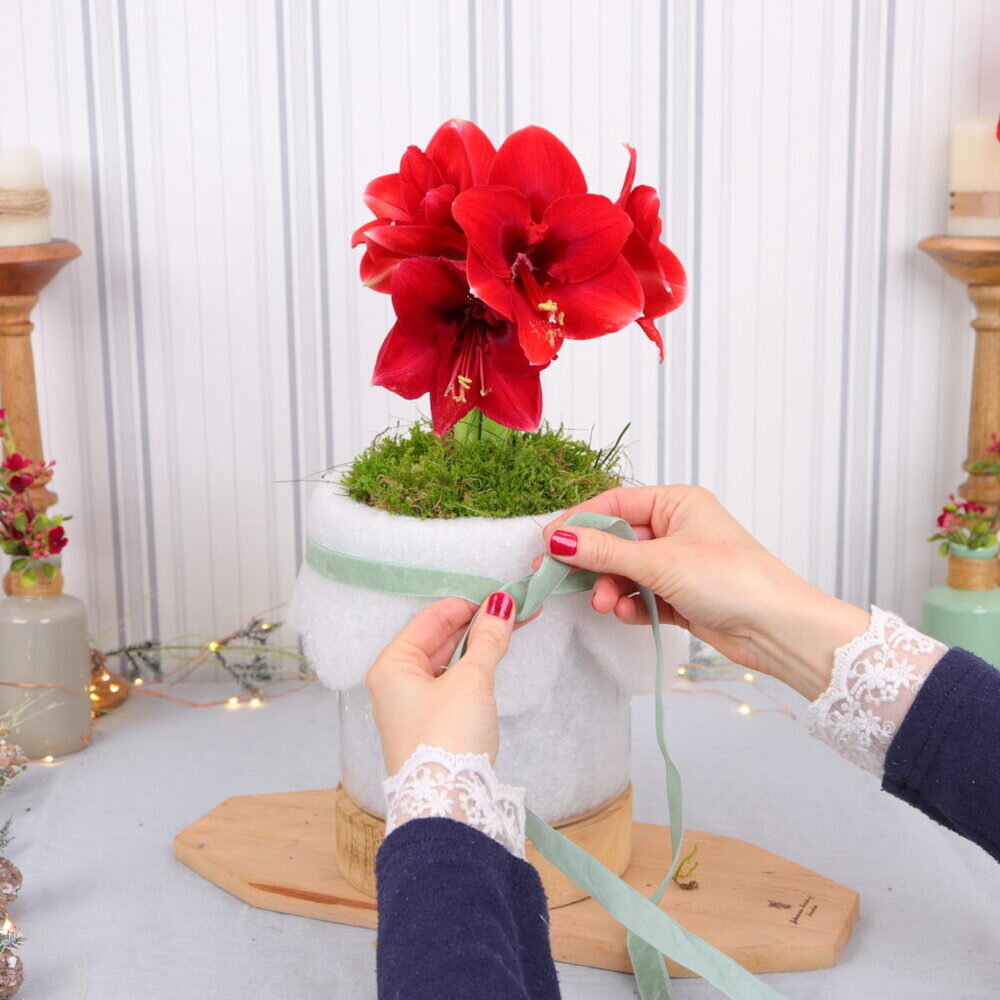 In the last step I attach the green ribbon.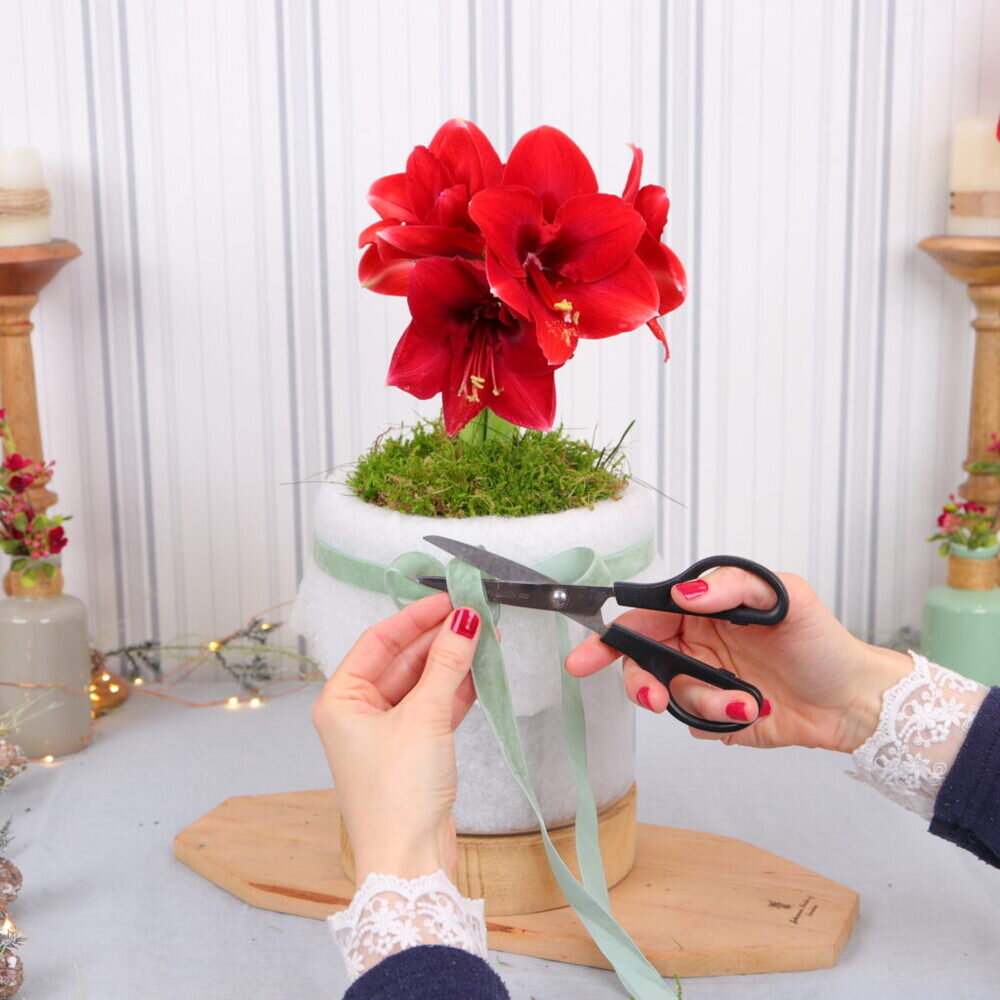 To do this, I cut a piece of ribbon, put it around the fleece and close it with a bow knot.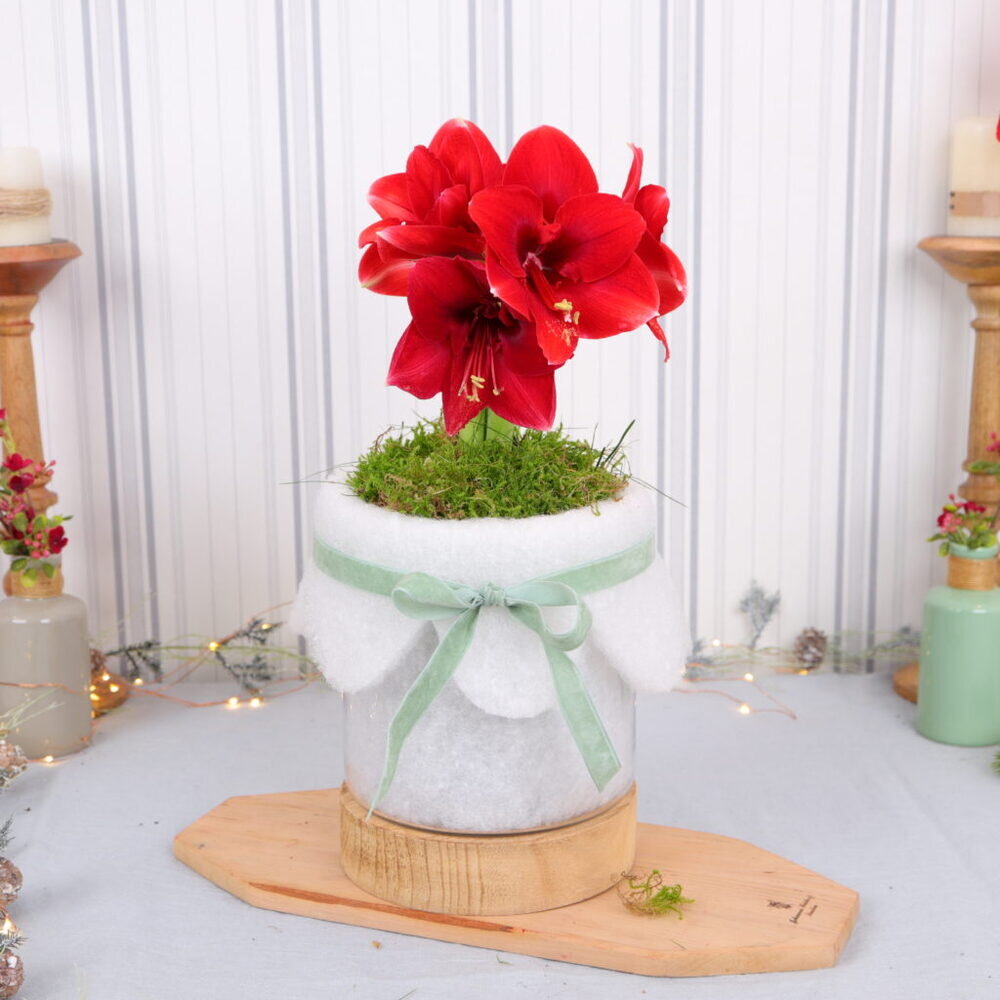 And the amaryllis decoration in the glass vase is ready! I hope you enjoyed this DIY as much as I did and enjoy looking at the winter floral decorations!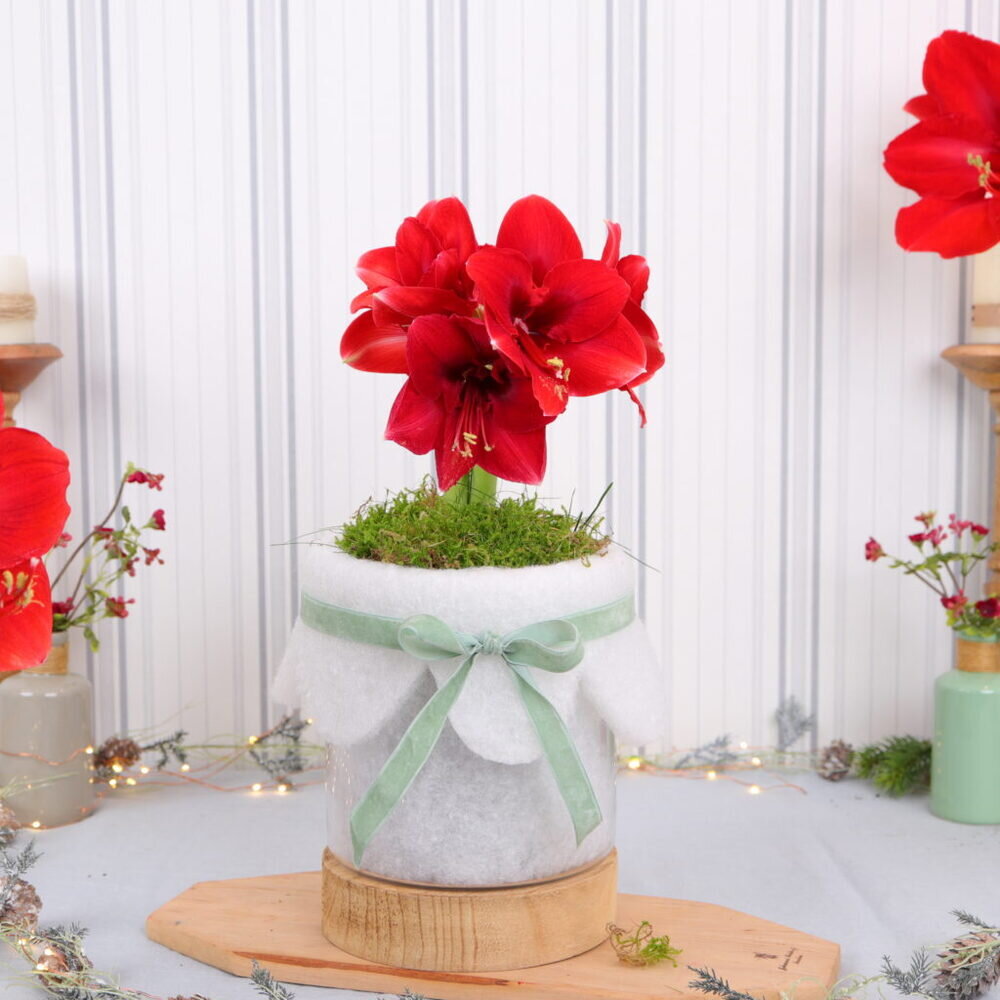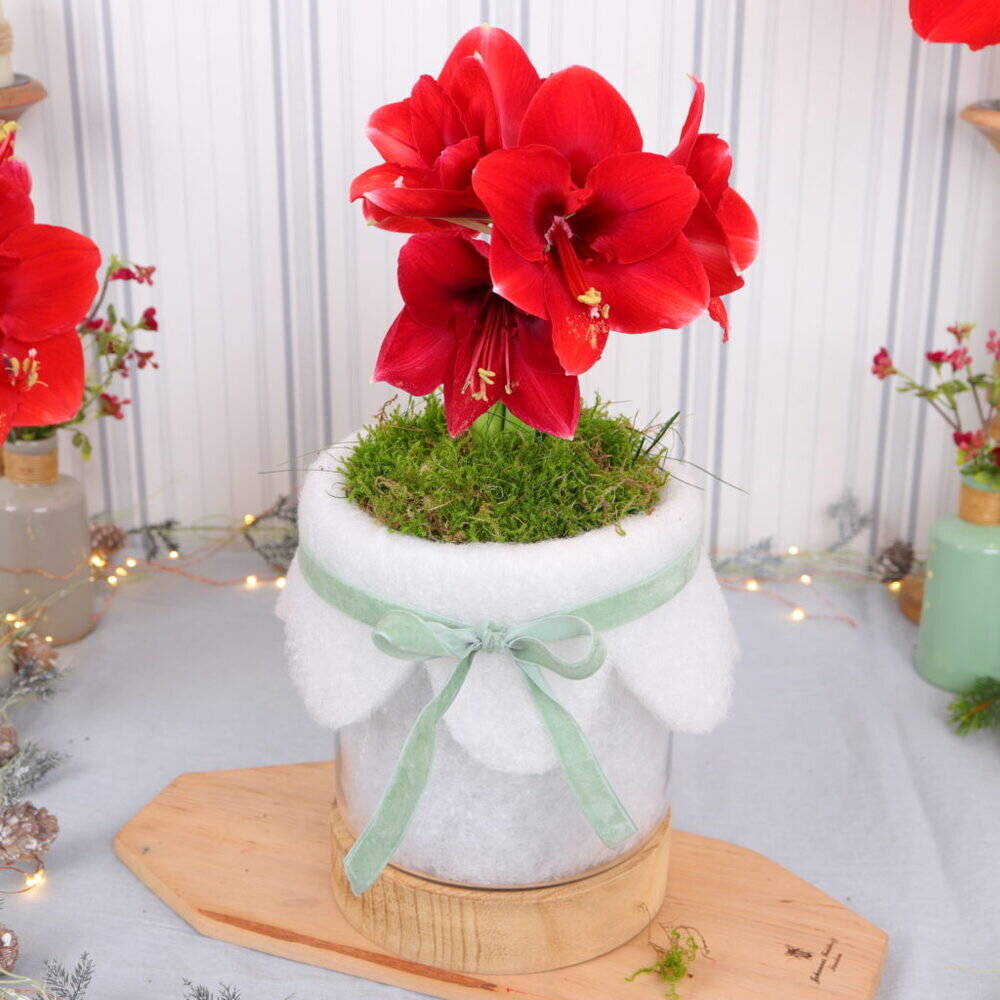 Are you looking for more winter DIY ideas? Then have a look here:
Have a nice day! 🙂
Jenny <3