Today I will show you how to make a hanging flower ball out of carnations yourself. Since carnations last a long time even without water and dry up very nicely, they are great for a flower ball. I would like to do it without floral foam, in which you could put the flowers for water supply. Instead, I just use wire and string the cloves into a ball.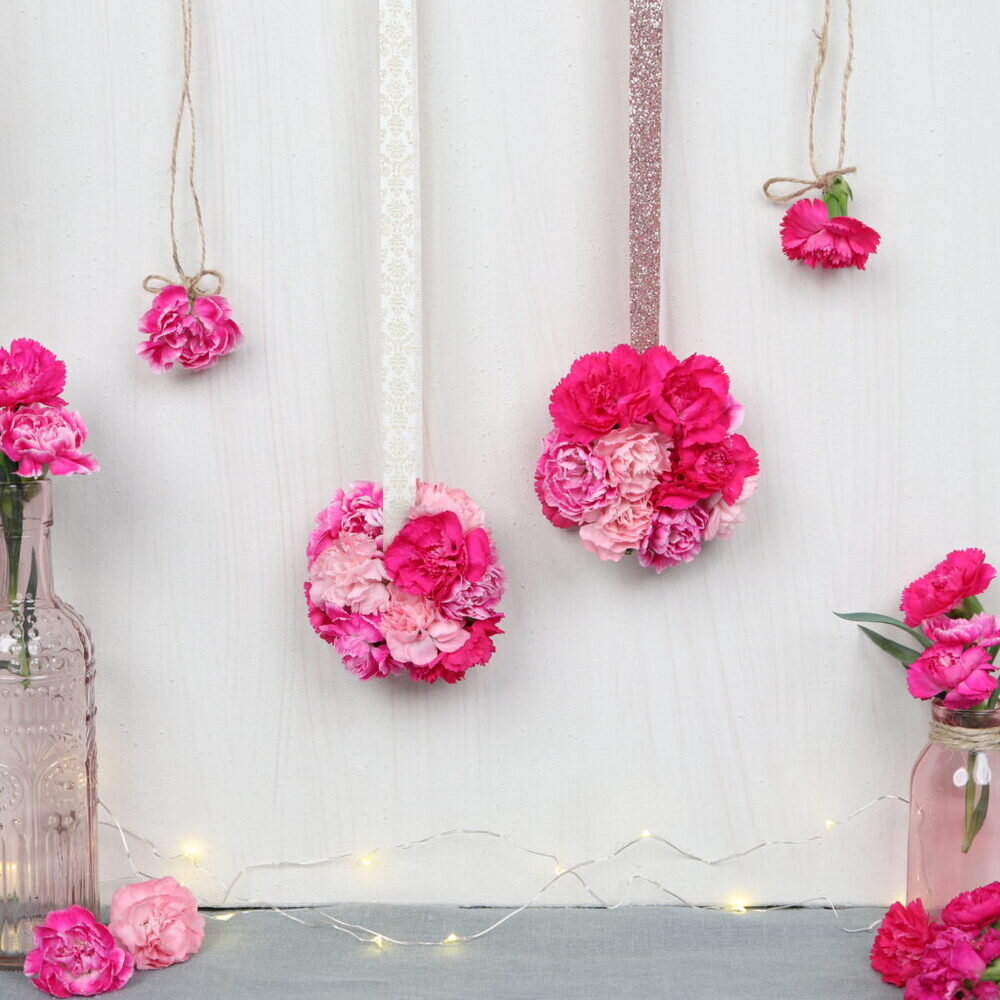 You can use the flower ball in many ways: for example as a hanging table decoration attached to the lamp, tied to a branch as a wall decoration, as a window decoration or as a wedding decoration. With the following step-by-step instructions you can easily make the flower ball yourself!
Tools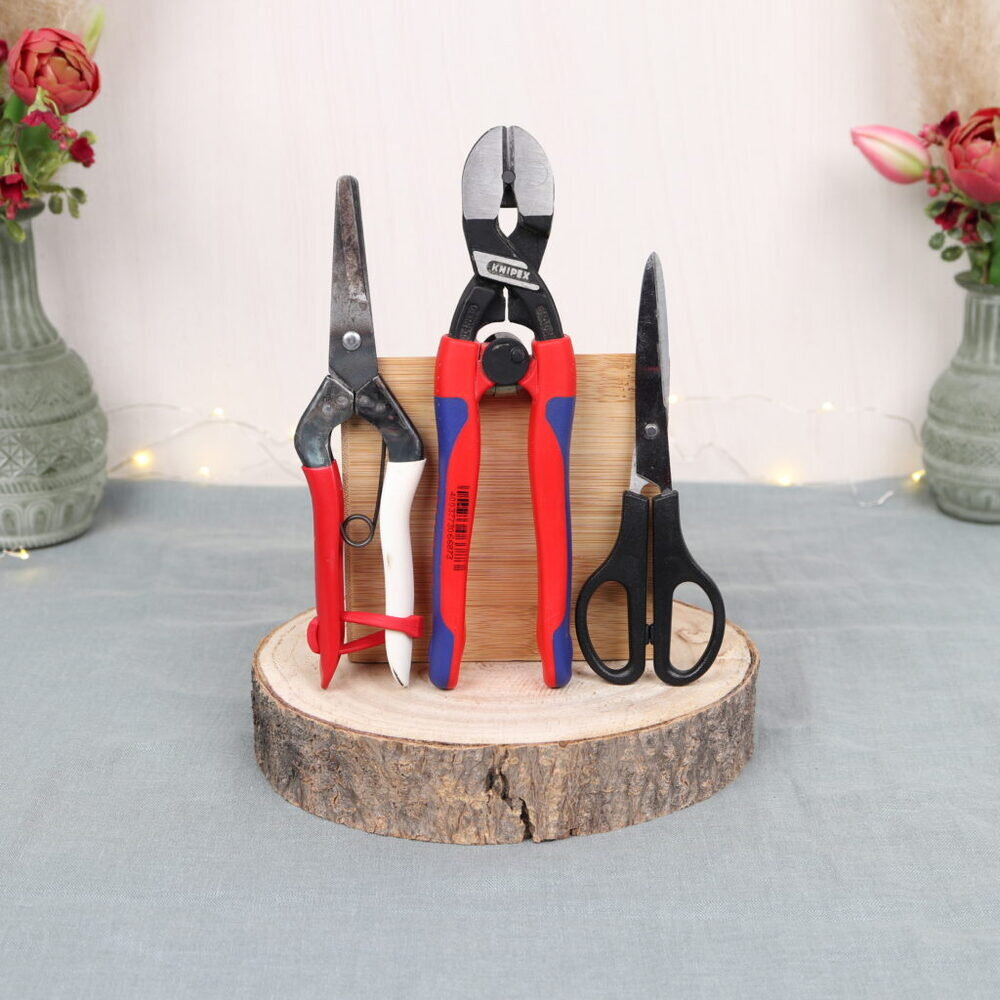 Here you can see which tools I used for the carnation ball. You need flower scissors, household scissors and pliers to clip the wire.
Materials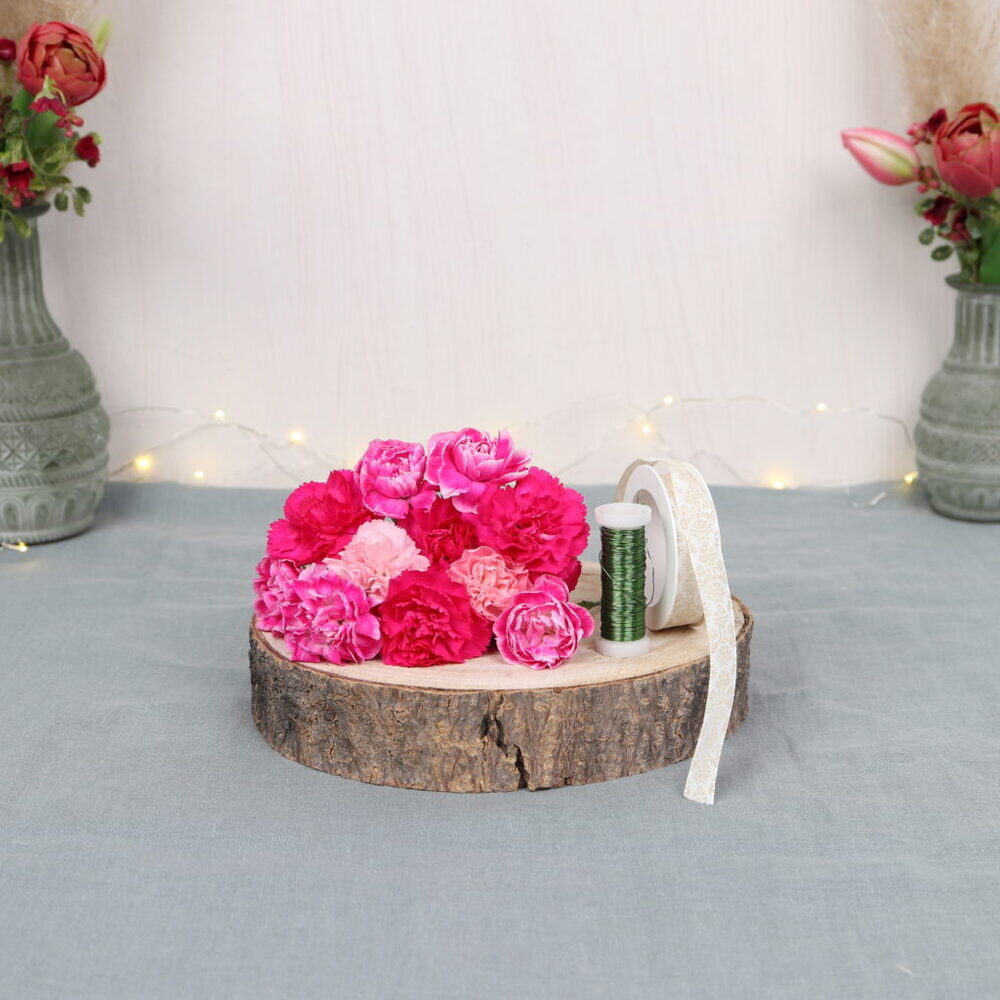 I used these materials for the flower ball made of carnations: different colored carnations in pink tones, floral wire and a decorative ribbon for hanging.
DIY Guide | Make your own hanging flower ball out of carnations
Step 1: Cut carnations
First I cut off the thin stems of the cloves.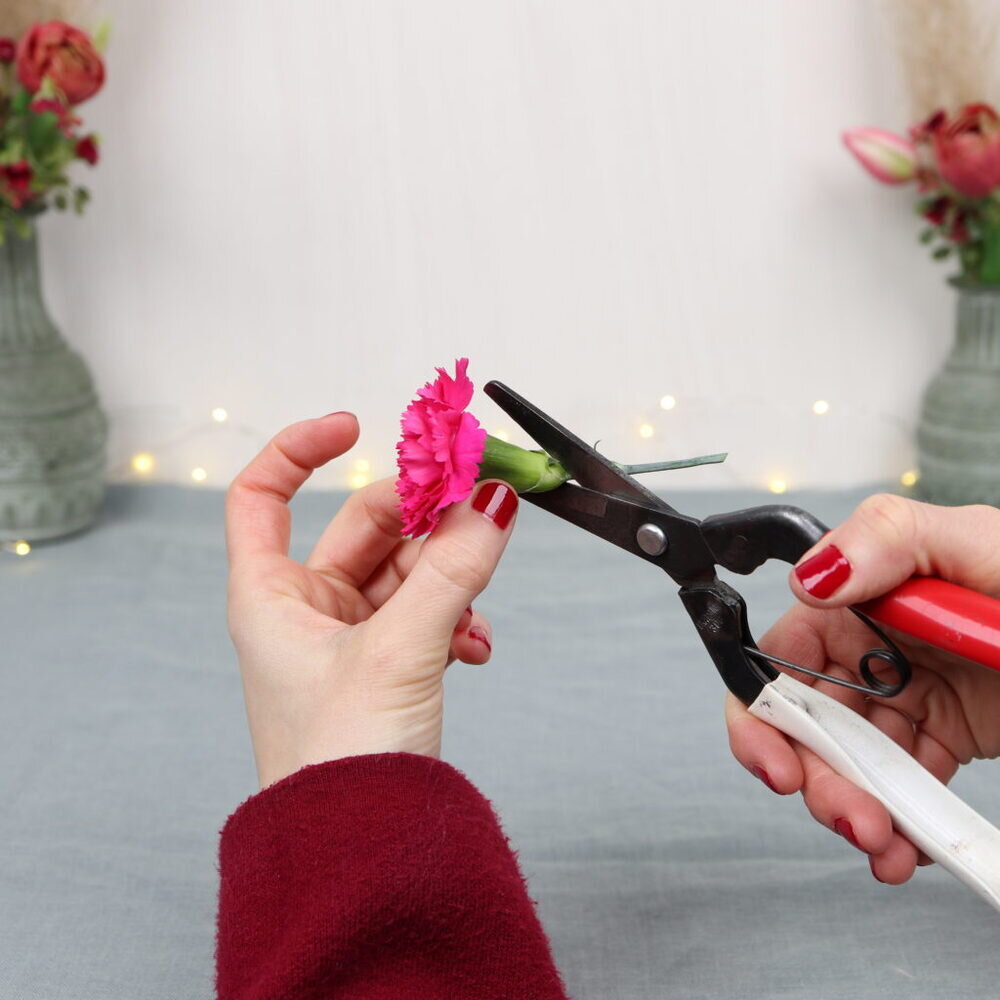 I use my flower scissors for this.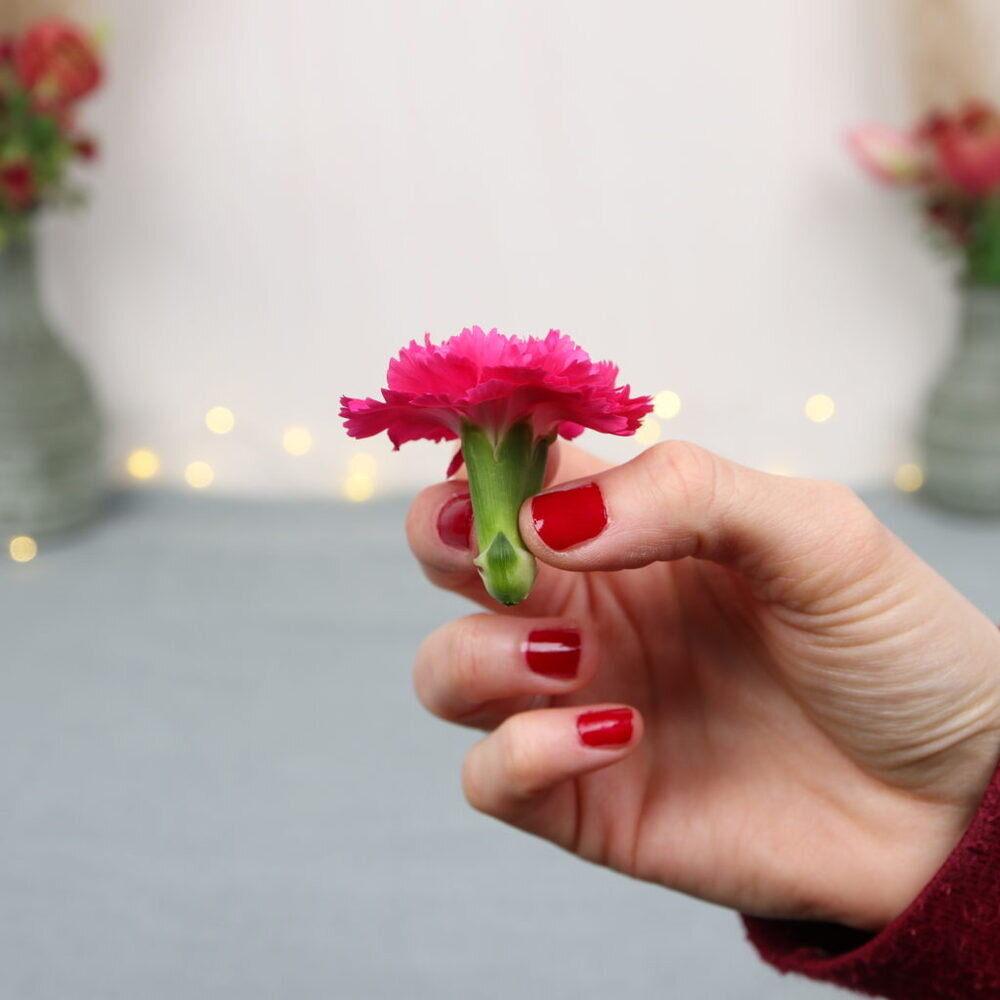 I make sure not to cut off the thicker part of the stem, because that's where the wire will be threaded through later.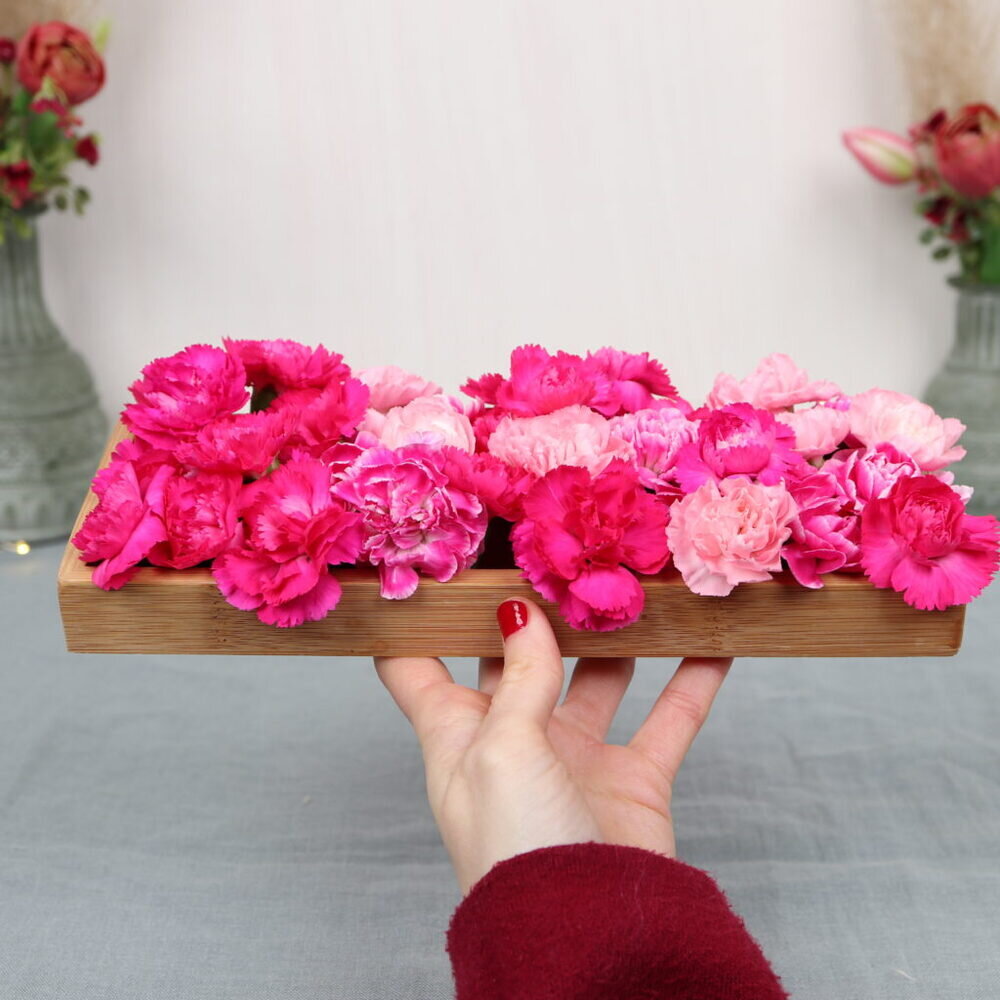 Step 2: Thread cloves on wire
Now I take the wire and thread the carnations on.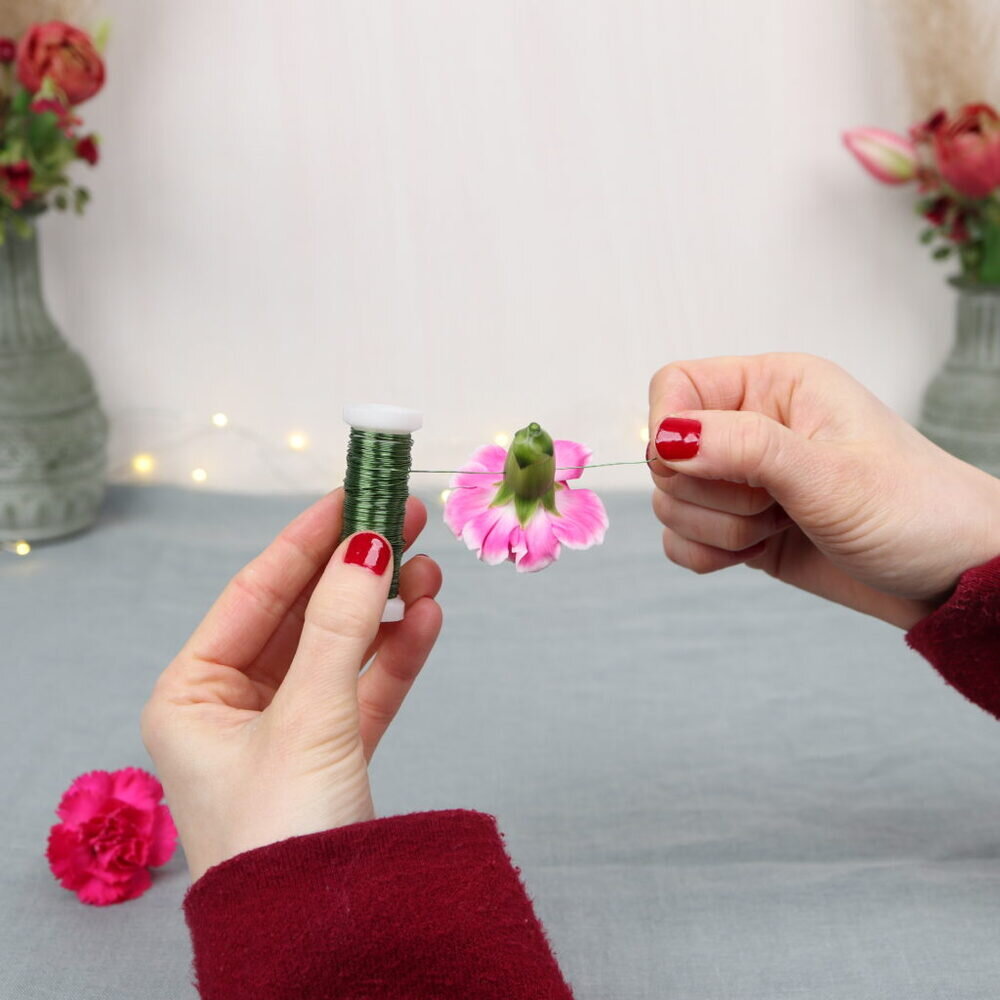 To do this, I pierce the floral wire through the thicker part of the stem close to the blossom.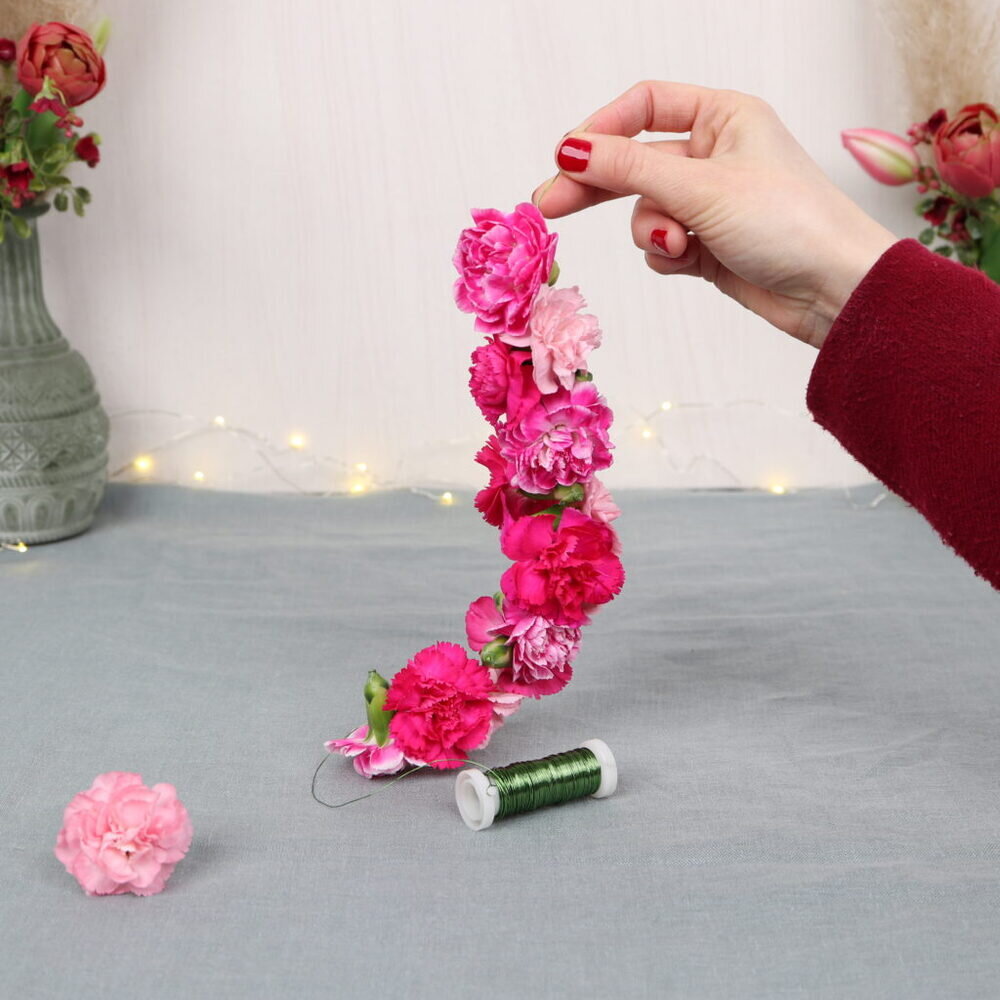 I thread the carnation heads onto the wire one by one. This creates a pretty flower garland. I used about 14 carnations for my flower ball.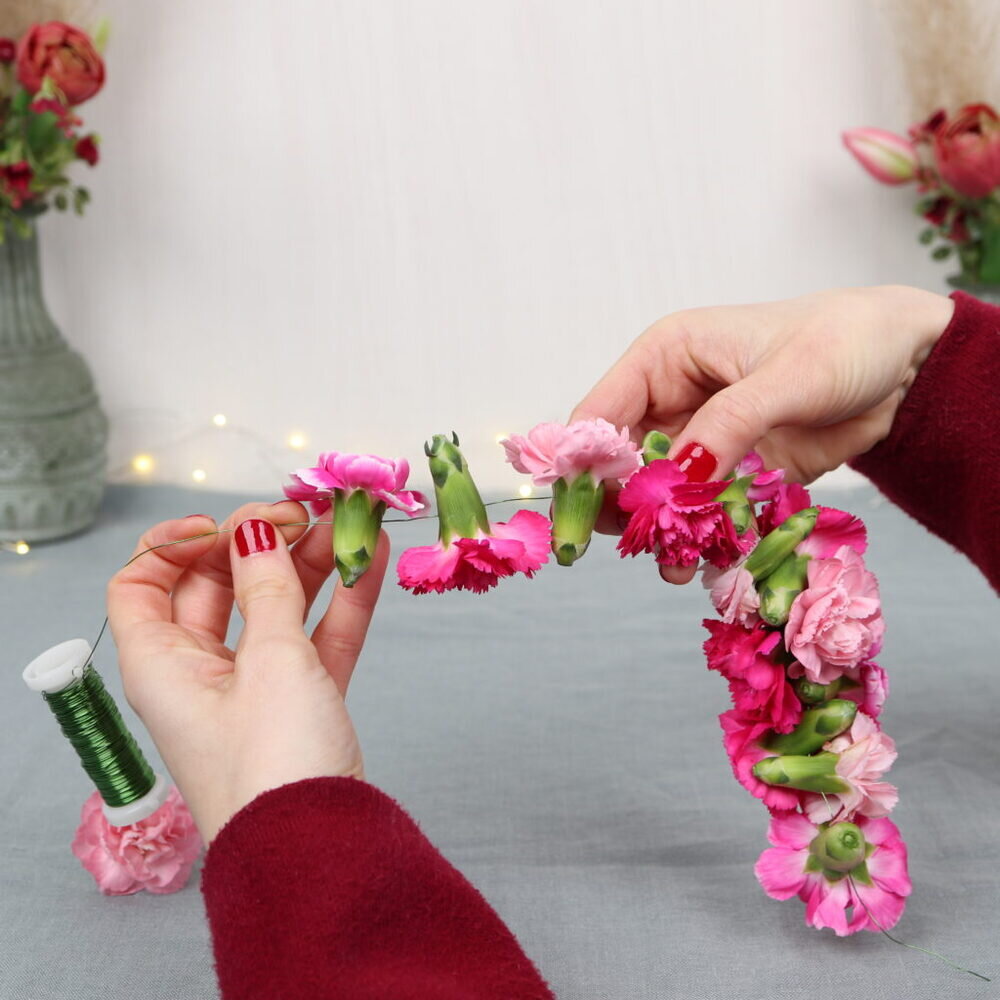 I turn the carnations in different directions so that later a three-dimensional ball is created.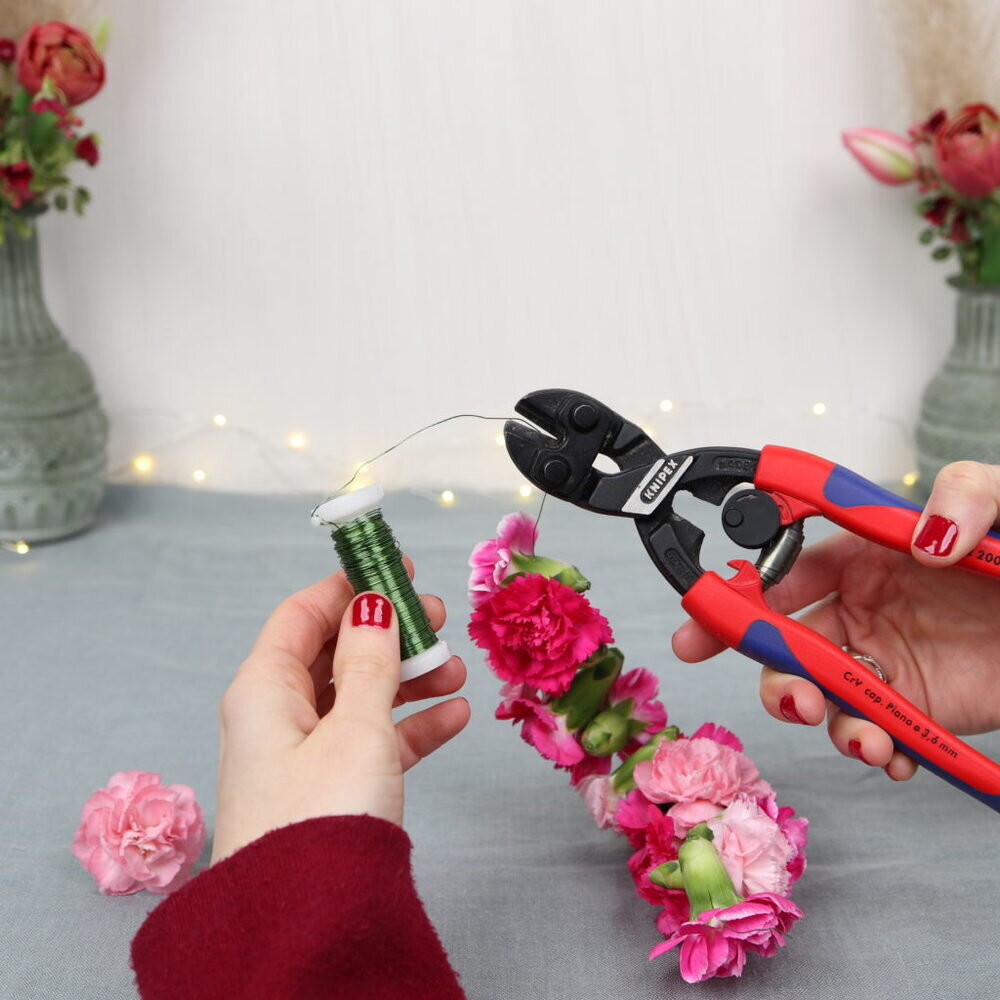 Then I cut the wire with the pliers.
Step 3: Attach ribbon
In the third step, I put a piece of ribbon through the opening.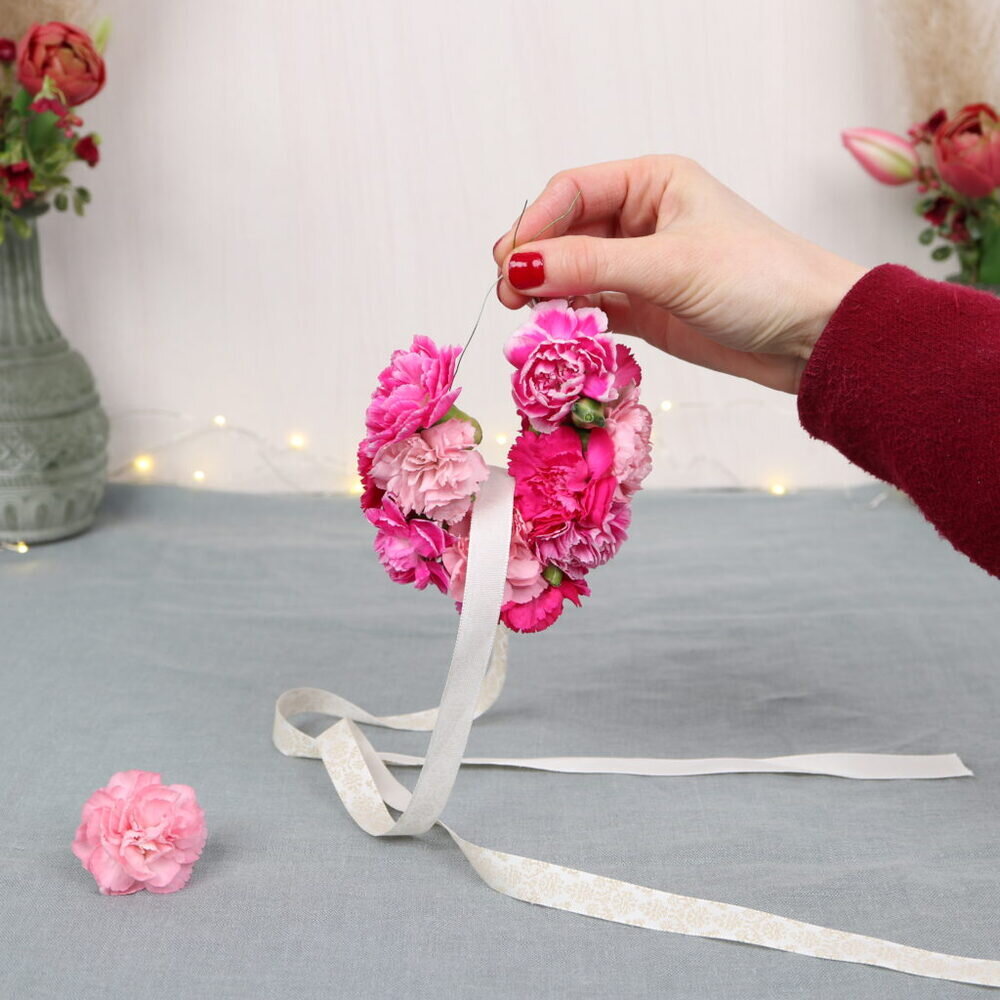 I make sure that it is in the middle of the flower wreath. The ribbon can later be tied with a knot to hang the flower ball.
Step 4: Close wire
In the last step, the wire is closed.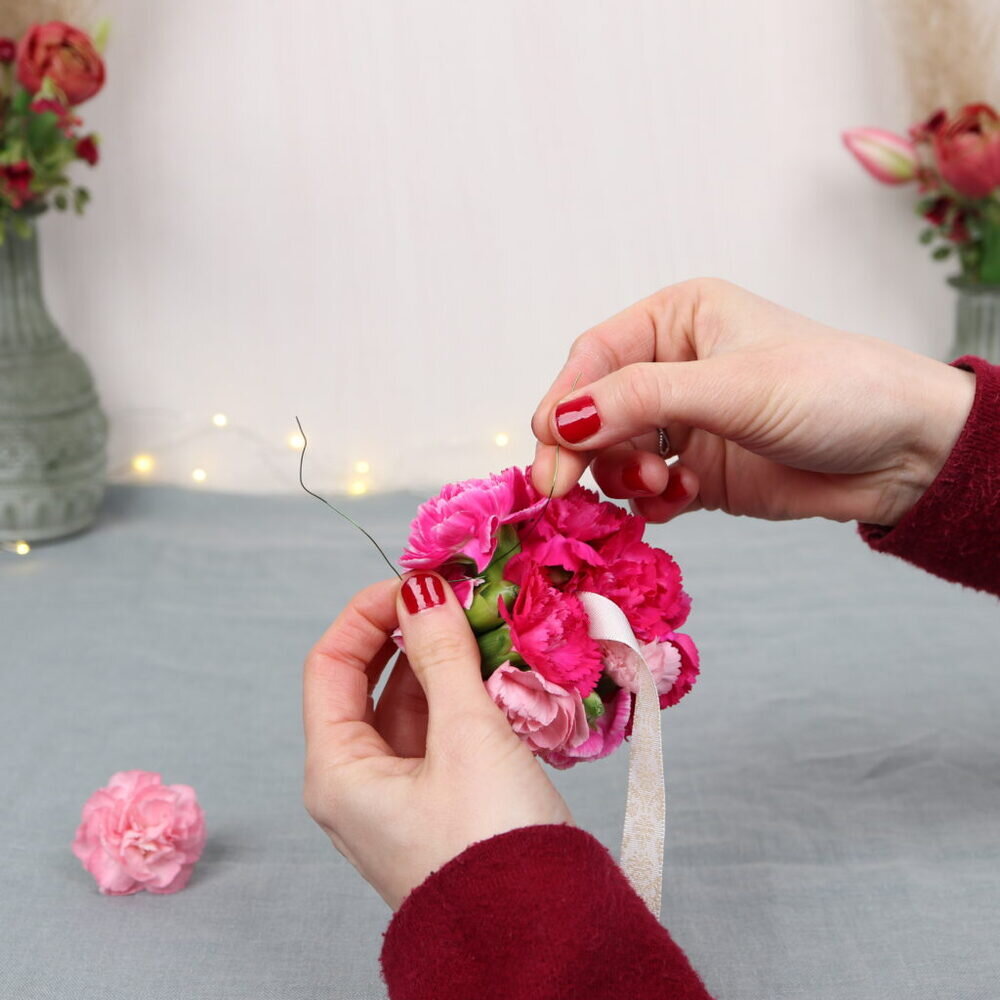 To do this, I push the carnation heads very close together. This is important so that the ball later gets a compact shape. Also, the cloves will shrink a bit as they dry, which could result in empty spaces.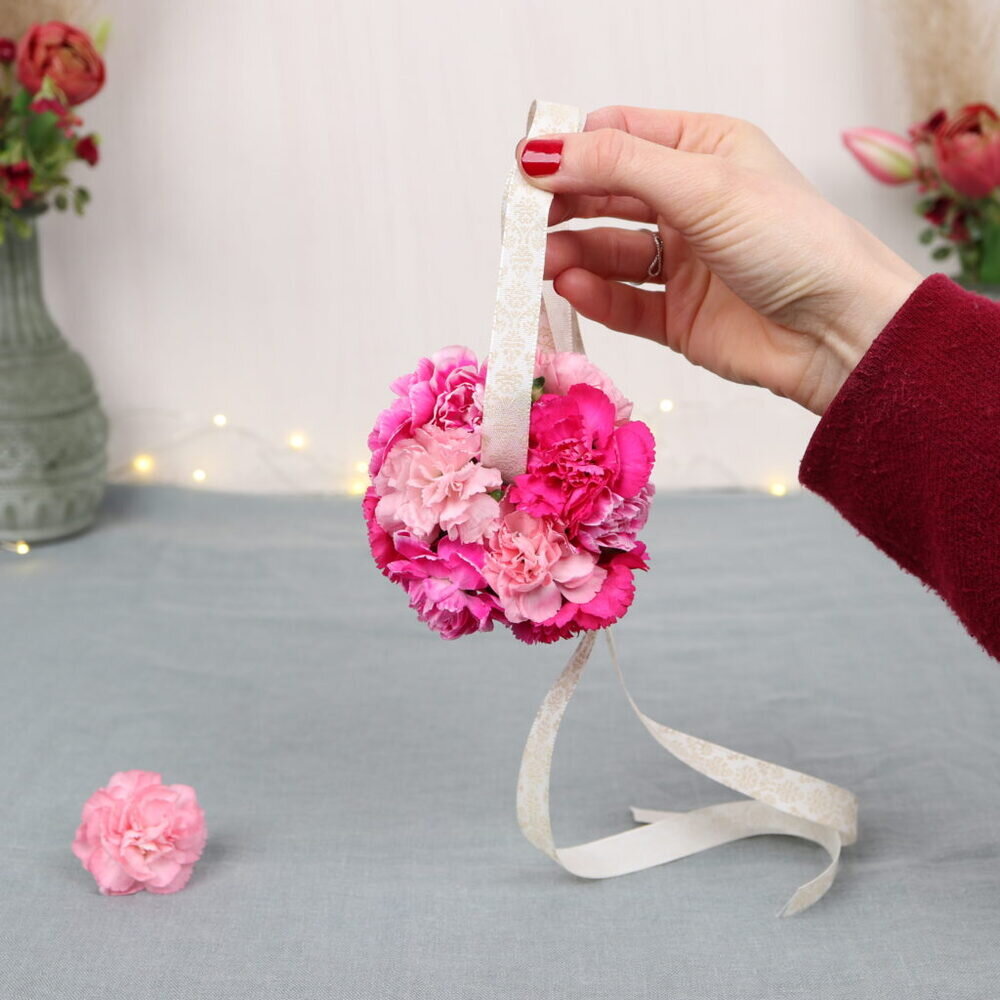 Then I twist the beginning and end of the wire together and snip off the excess wire with the pliers.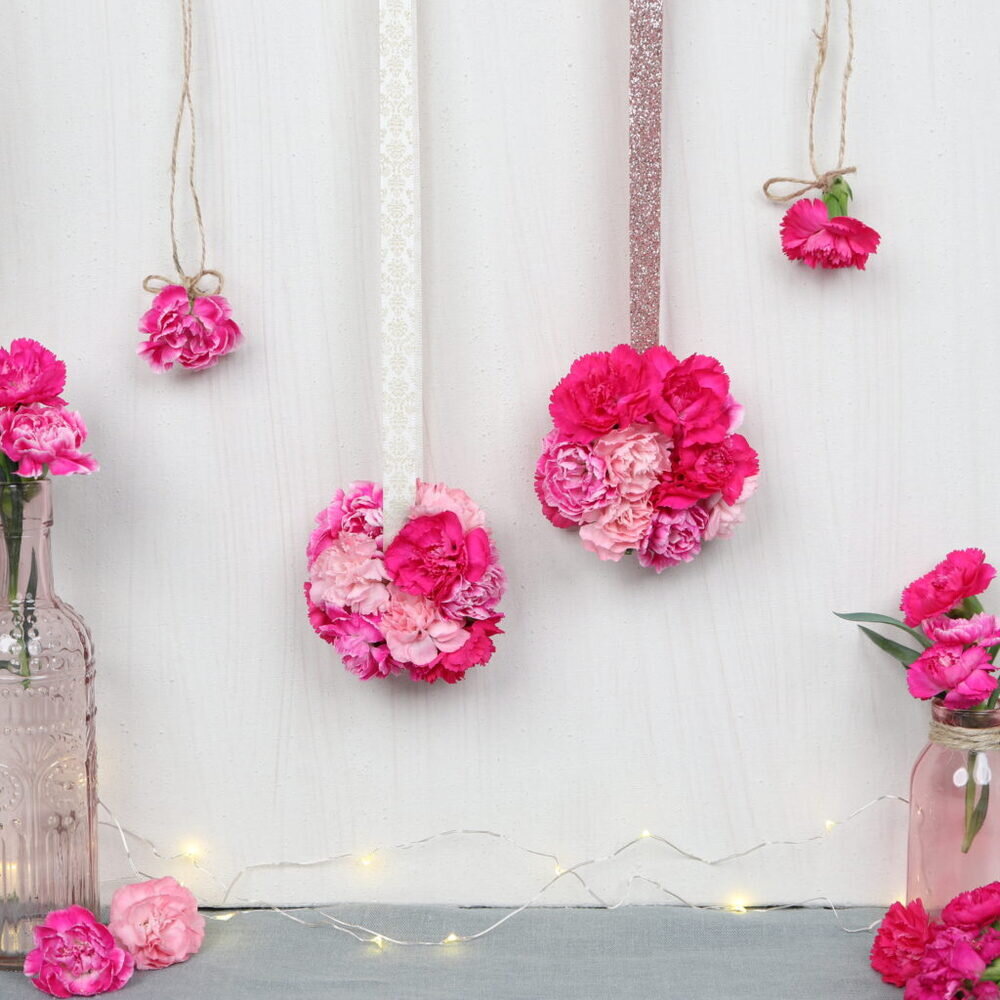 And the pretty flower ball made of pink carnations is ready! I hope you enjoyed this DIY as much as I did and enjoy looking at the hanging floral decorations!