Today I'll show you how you can easily decorate a candle jar with flowers and hair ties! I have already shown the rubber trick with this lantern idea. There, the household rubber is hidden under a decorative band. In this DIY, the hair tie will be the eye catcher! It will hold the dried flowers and silk flowers that are arranged around the candle jar.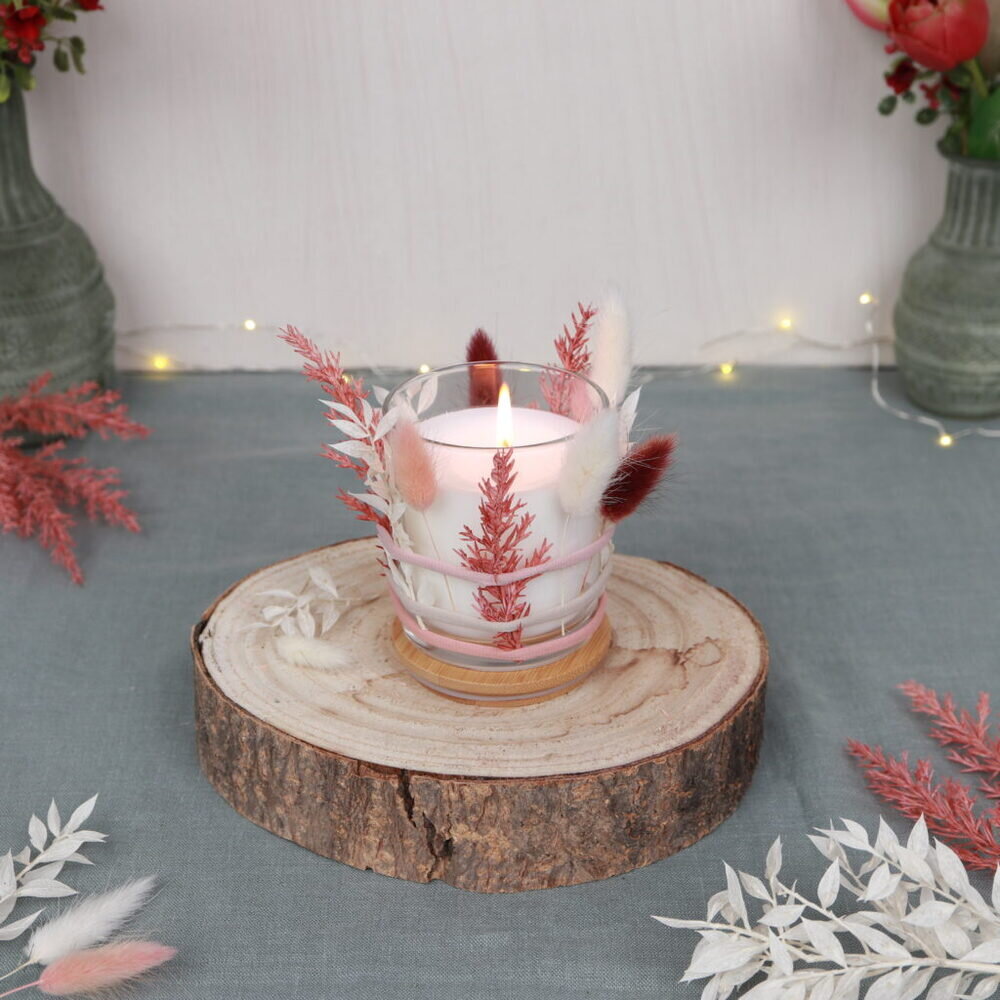 With the following step-by-step instruction you can easily make the candle glass decoration yourself!
Tools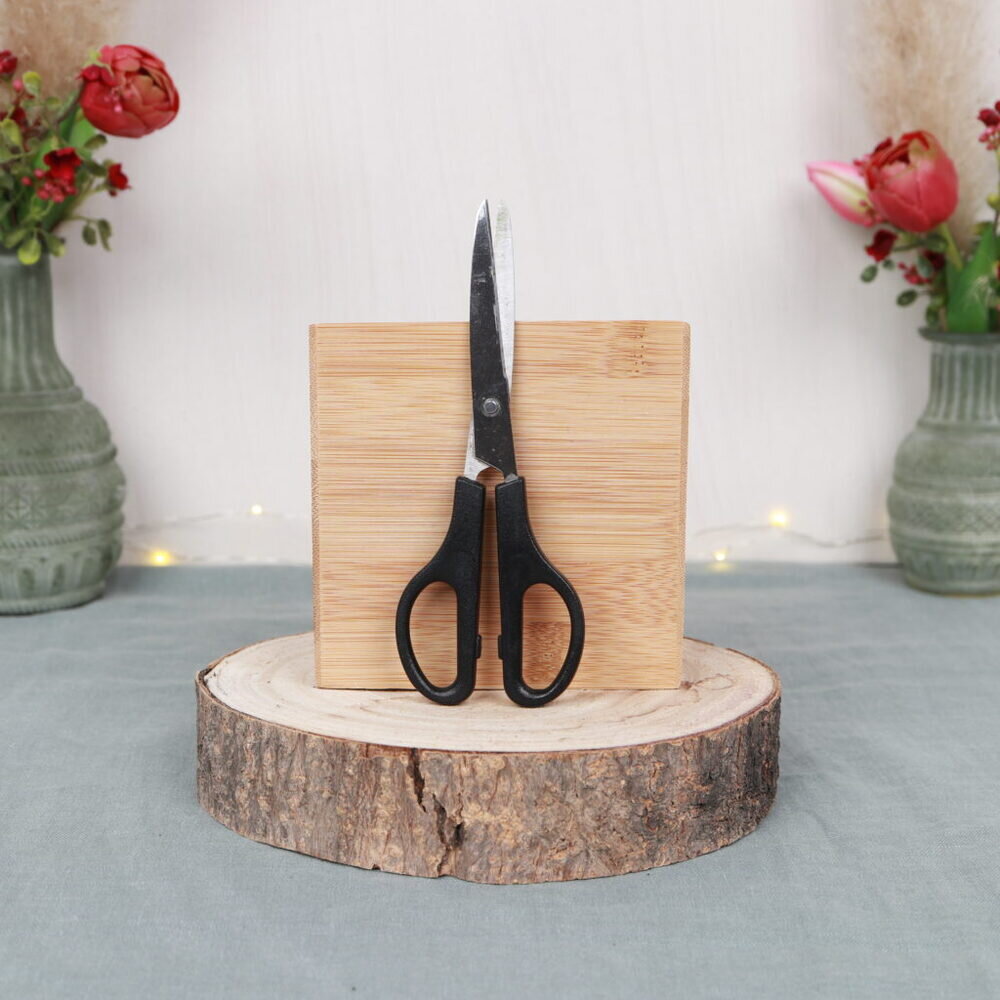 Here you can see which tools I used for the decorated candle jar. You only need scissors.
Materials
I used these materials for the candle jar decoration: a candle jar with a wooden lid, three hair ties without metal in different colors and flowers. I use artificial flowers and dried velvet grass (Rabbit's Tail Grass, Lagurus ovatus).
| Material | search on |
| --- | --- |
| Candle jar with a wooden lid | * |
| Colorful hair ties without metal | * |
| Artificial flowers | * |
| Dried velvet grass | * |
DIY Guide | Decorate candle jar with flowers and hair ties
Step 1: Cut the flowers
In the first step I cut the artificial flowers and the dried flowers to about one length with the scissors.
I measure the length on the glass and make sure that the flowers cannot reach the candle flame later.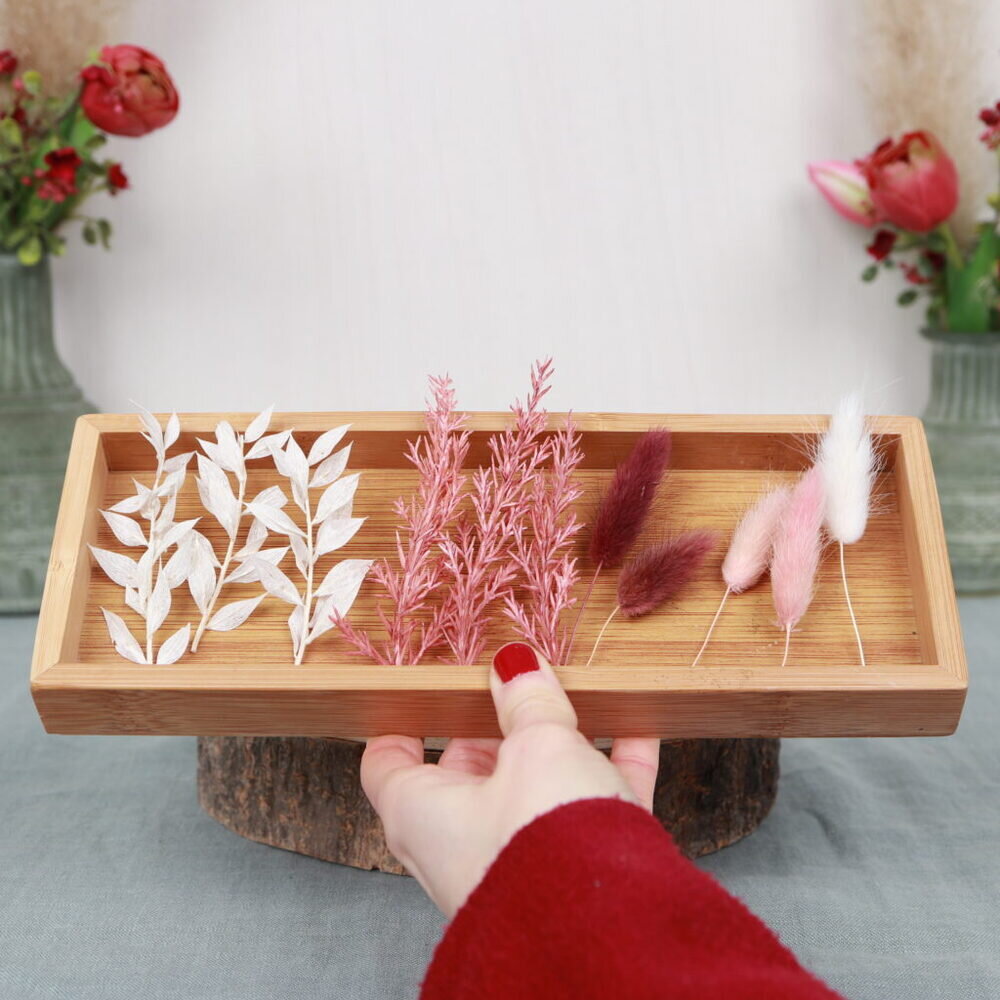 Step 2: Attach hair tie to candle jar
Now I take a hair tie and pull it over the glass.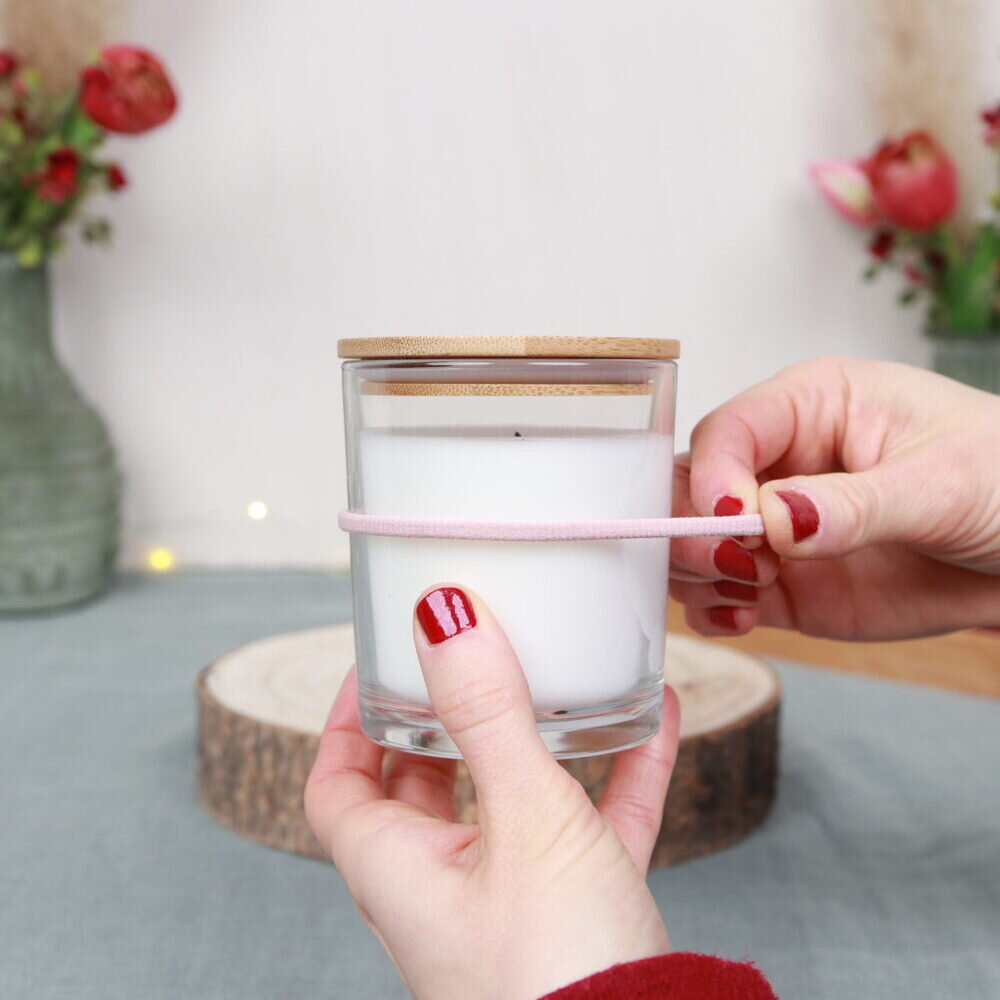 I slide it to the top of the glass.
Step 3: Insert flowers
Now I simply put the flowers between the hair tie and the glass.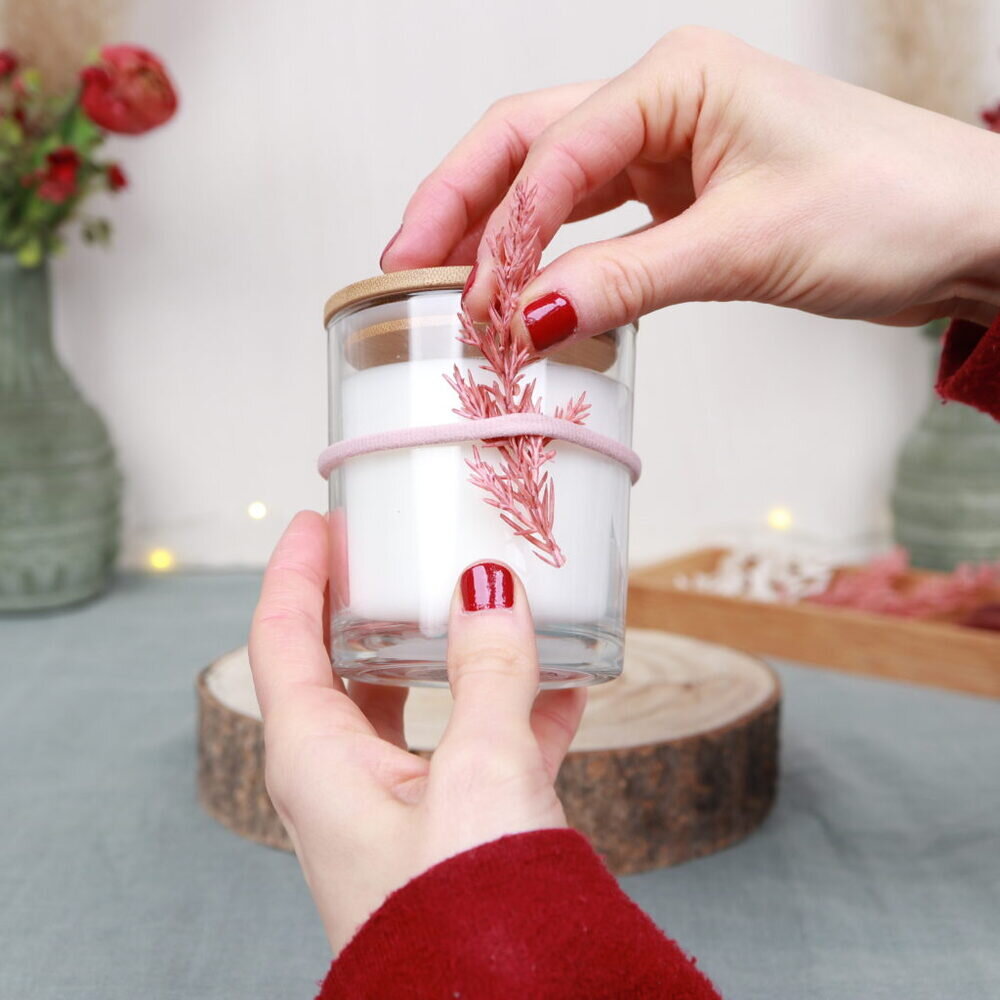 Step 4: Attach remaining hair ties
Once all the flowers are in, I simply pull the remaining two hair ties over the stems. As always, the tip for real candles: make sure that the decoration cannot burn!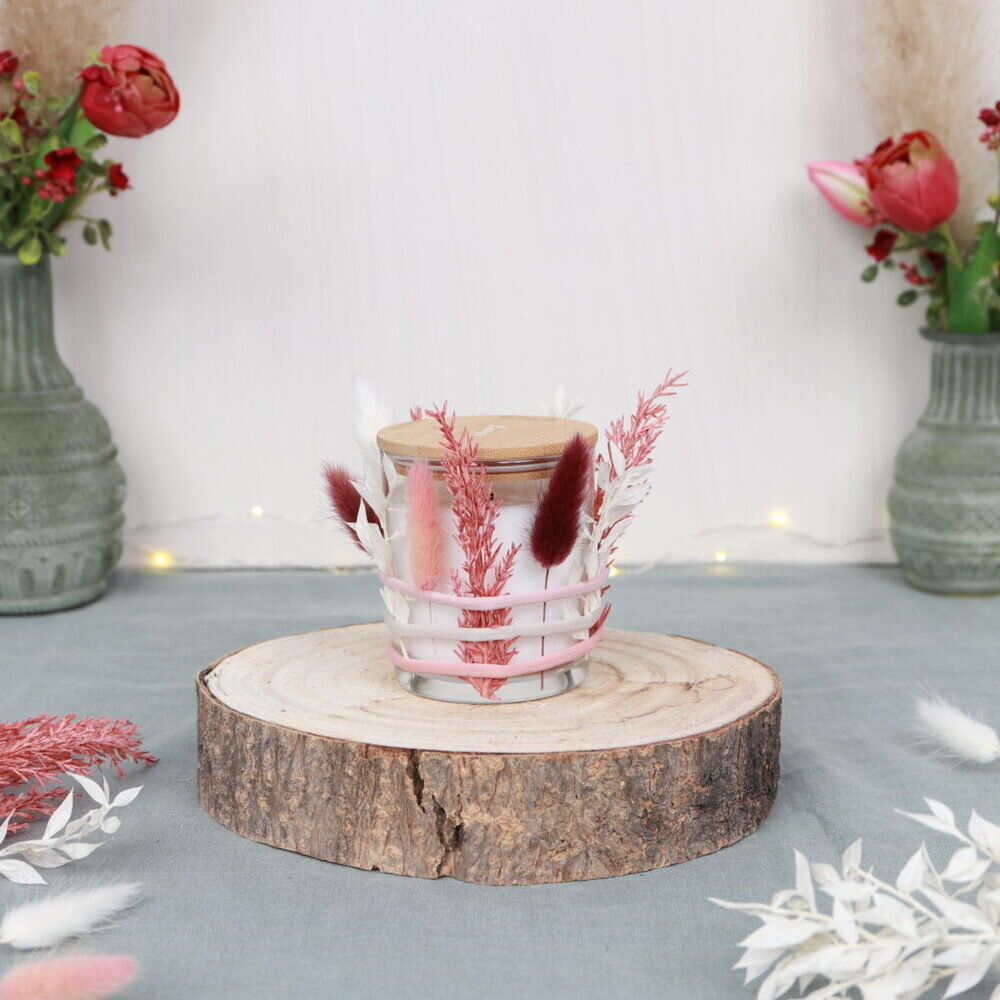 And the candle glass decoration is done! You can try out a lot here, I can also imagine very colorful creations with colorful hair ties! I hope you had as much fun with this DIY as I did and that you enjoy looking at the candle decorations!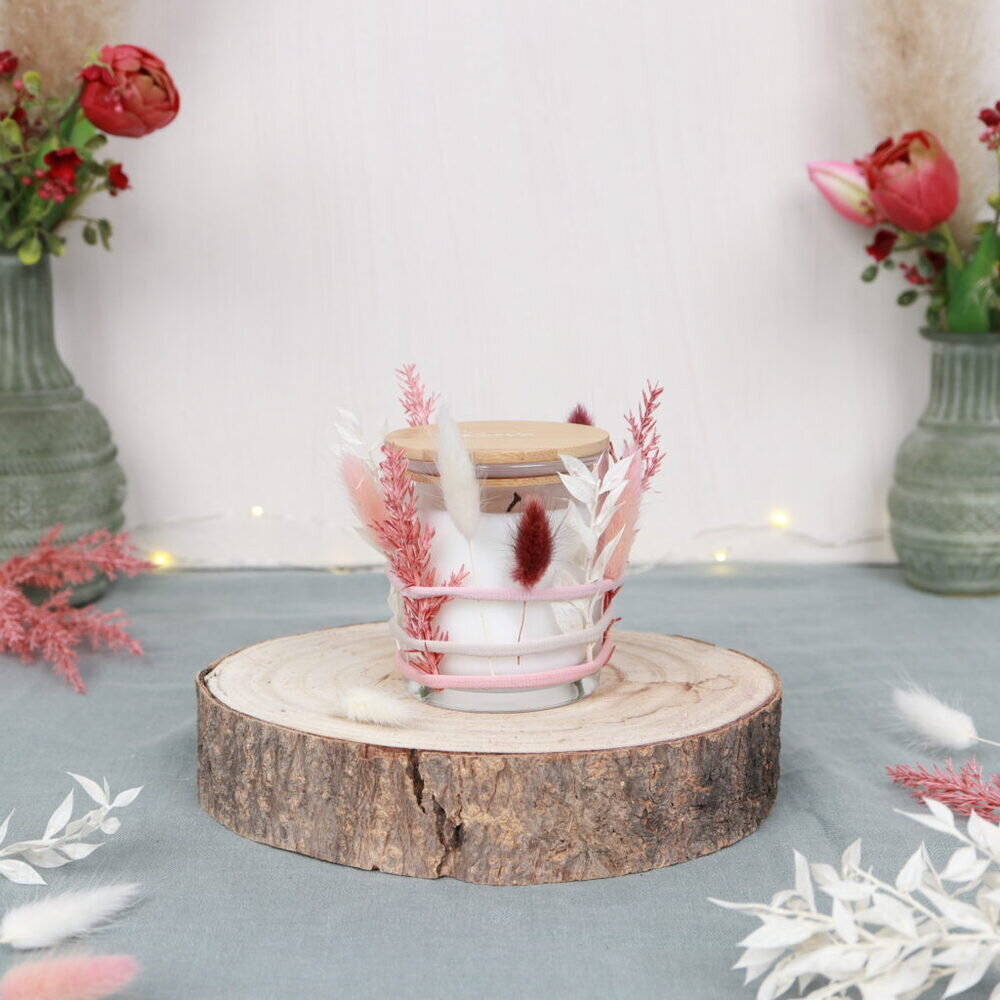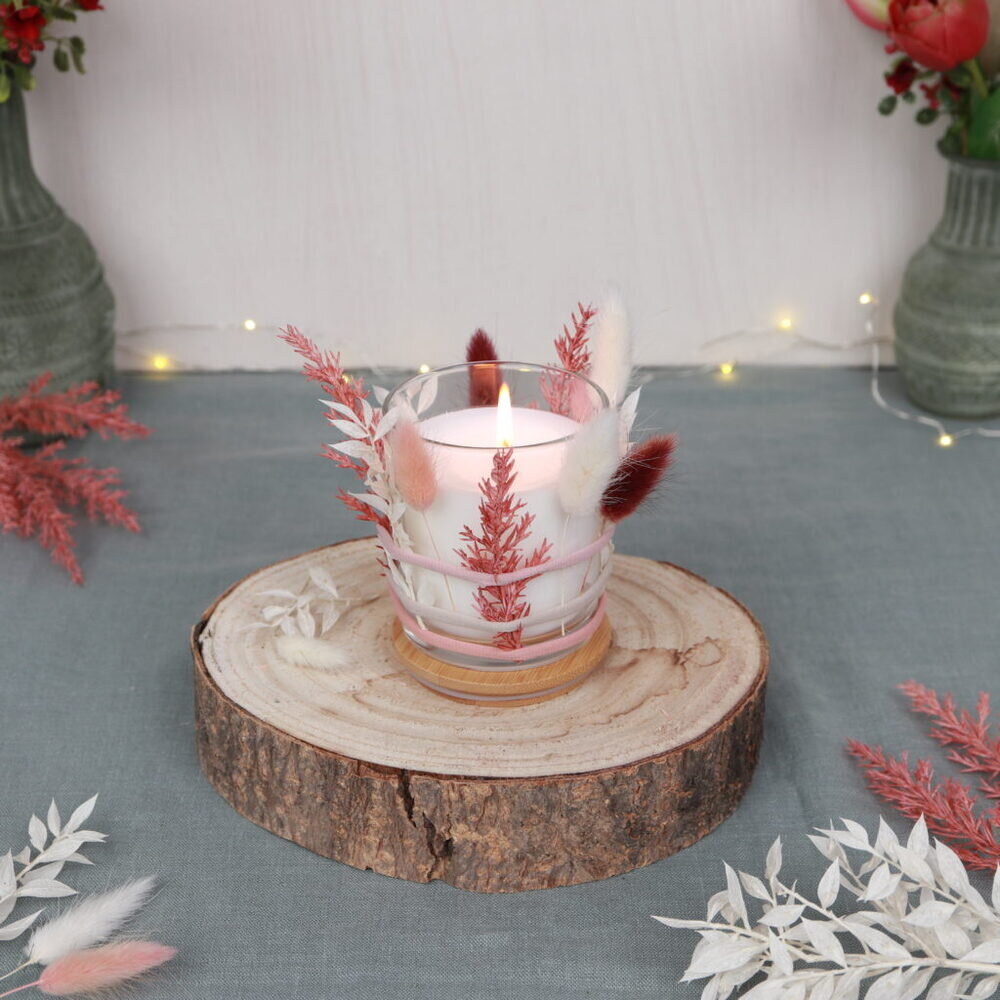 Have a nice day! 🙂
Jenny <3