In the past I used only floral foam for my flower arrangements. I still appreciate its good plug-in properties. Nowadays I use plug-in compound made of synthetic resin foam very rarely. My main reasons are that microplastics get into the environment and that the floral foam is difficult to reuse (see floral foam FAQ — sustainability, disposal, microplastics). That's why I switched to alternative floral arrangements and discovered great helpers in the field of alternative floristry that are more environmentally friendly and sustainable than floral foam. I have had good experiences with this and have already published many DIY ideas with alternative plug-in aids (e.g. flower arrangements with clay, hole covers, wire, loofah or adhesive tape). And I'm always on the lookout for other materials ;).
I recently made a pampas grass cloud using a wire ball. That's when I had the idea of ​​using these balls for a flower arrangement. They are great for this, because flower stems can be inserted into the small gaps.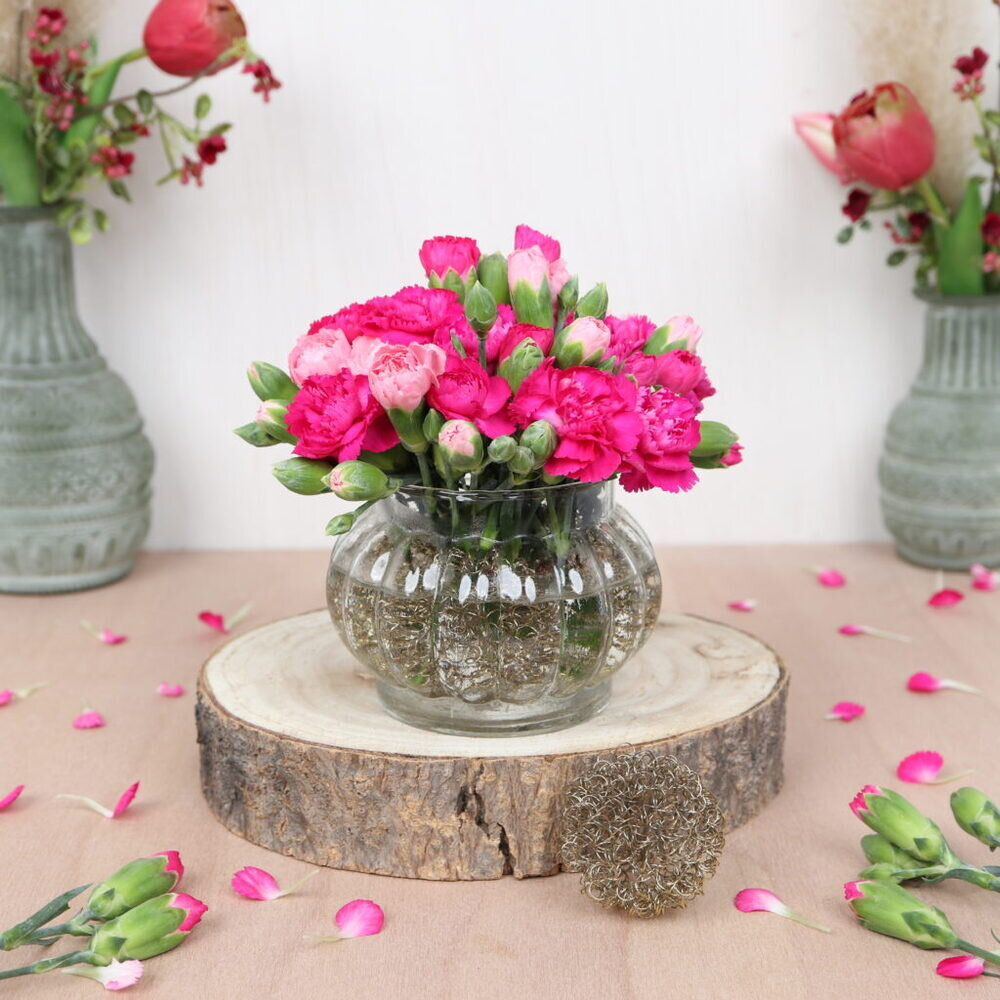 So today I'm going to show you how you can use wire balls as an alternative plug-in aid for flower arrangements. I think it's great that you can see the balls in the water. Since the wire balls are available in many colors, they can be used to create very colorful arrangements! With the following step-by-step instructions you can easily do the DIY yourself!
Tools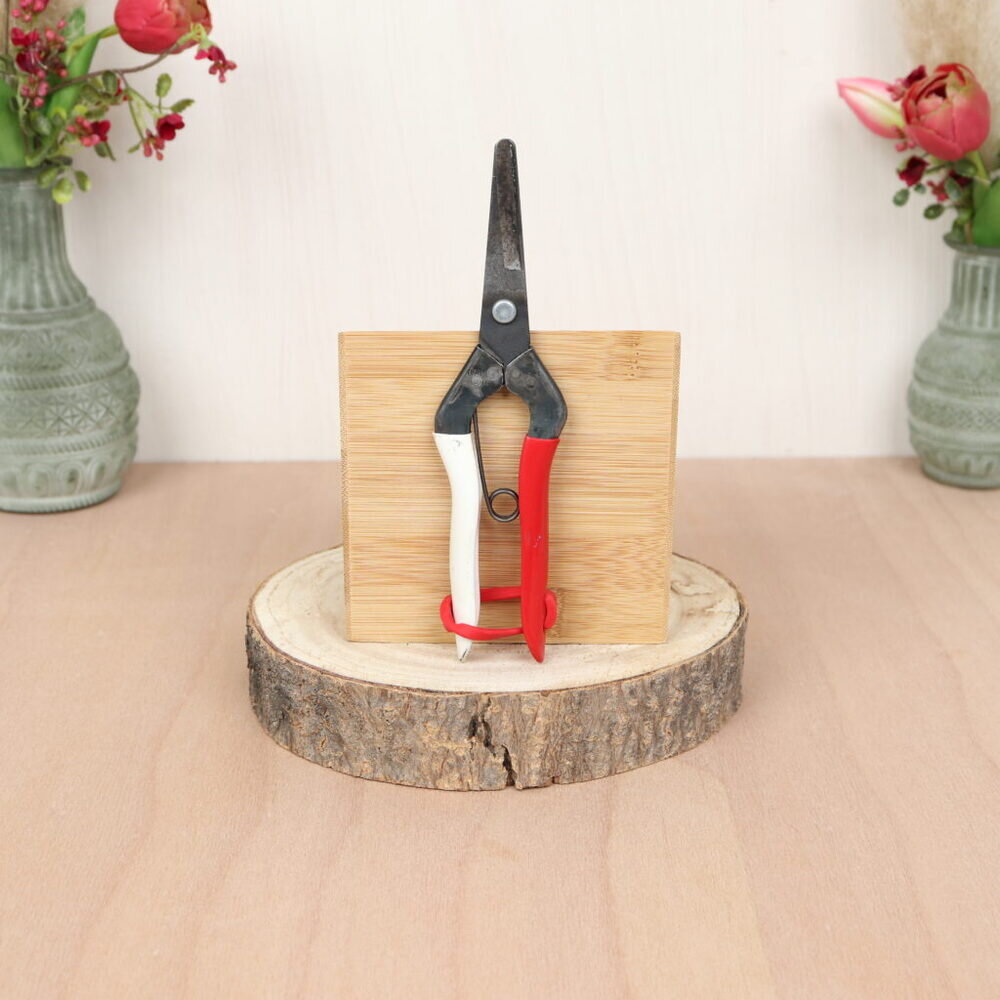 Here you can see which tools I used for the carnation arrangement with the wire ball. You only need flower scissors to cut the carnations.
Materials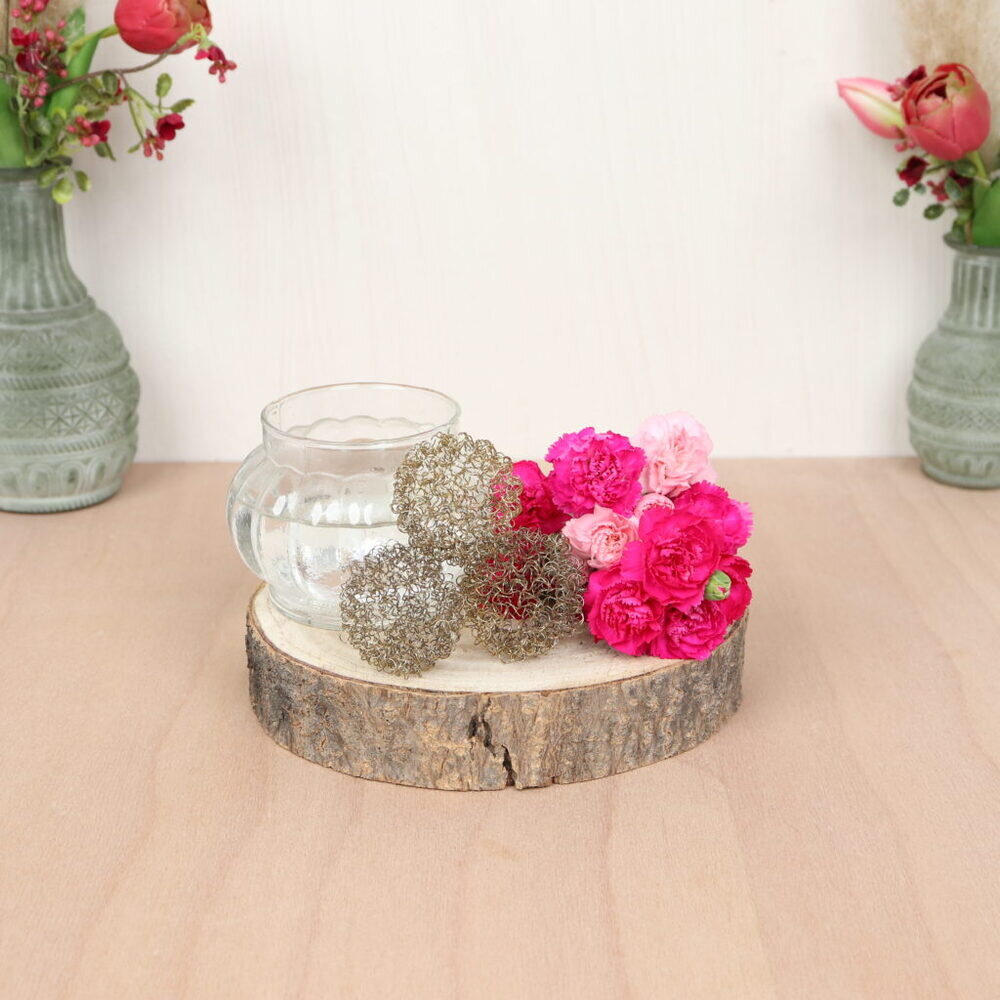 The materials I used for the flower arrangement with wire balls: a round glass vase (filled with water), wire balls (waterproof and rustproof are best) and carnations.
DIY Guide | Wire balls as an alternative plug-in aid for flower arrangements
Step 1: Put wire balls in the water
I have already filled my glass vase with water and now just put the wire balls in it.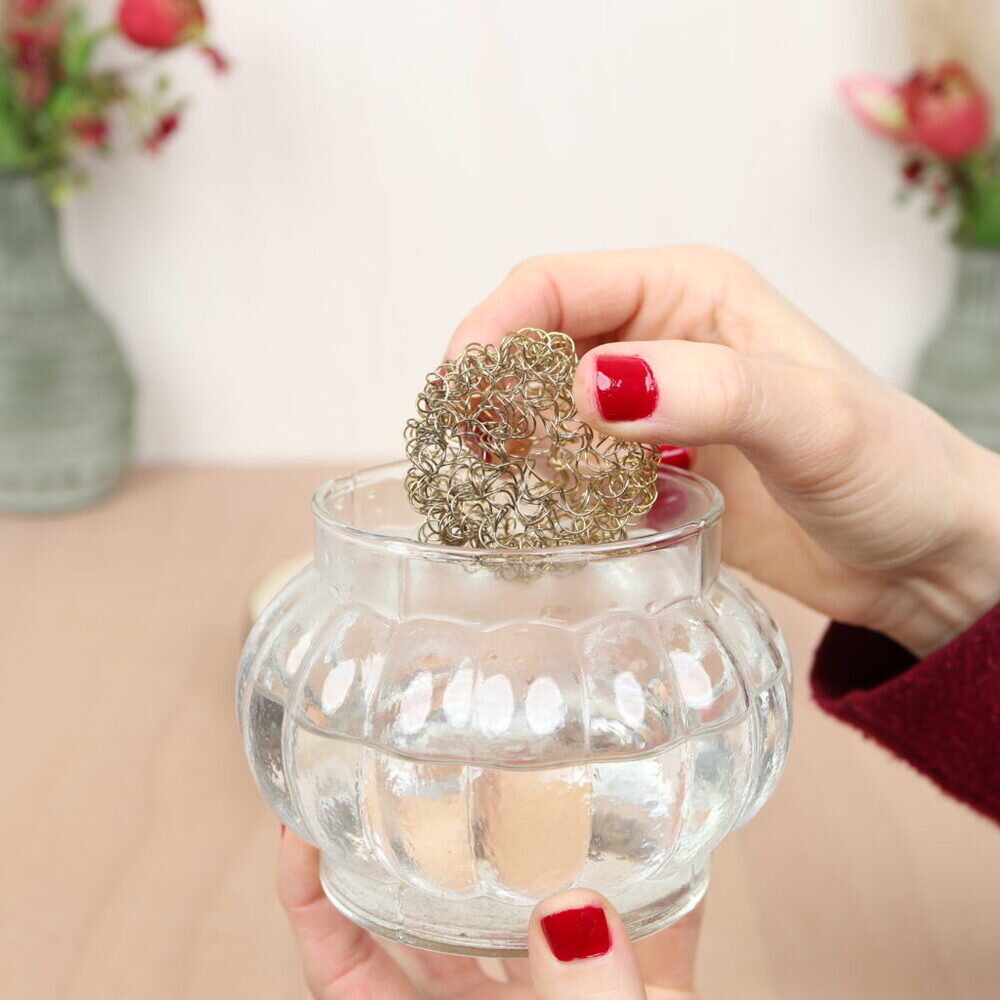 You can fill the vase well with the balls so that they sit well and don't slip.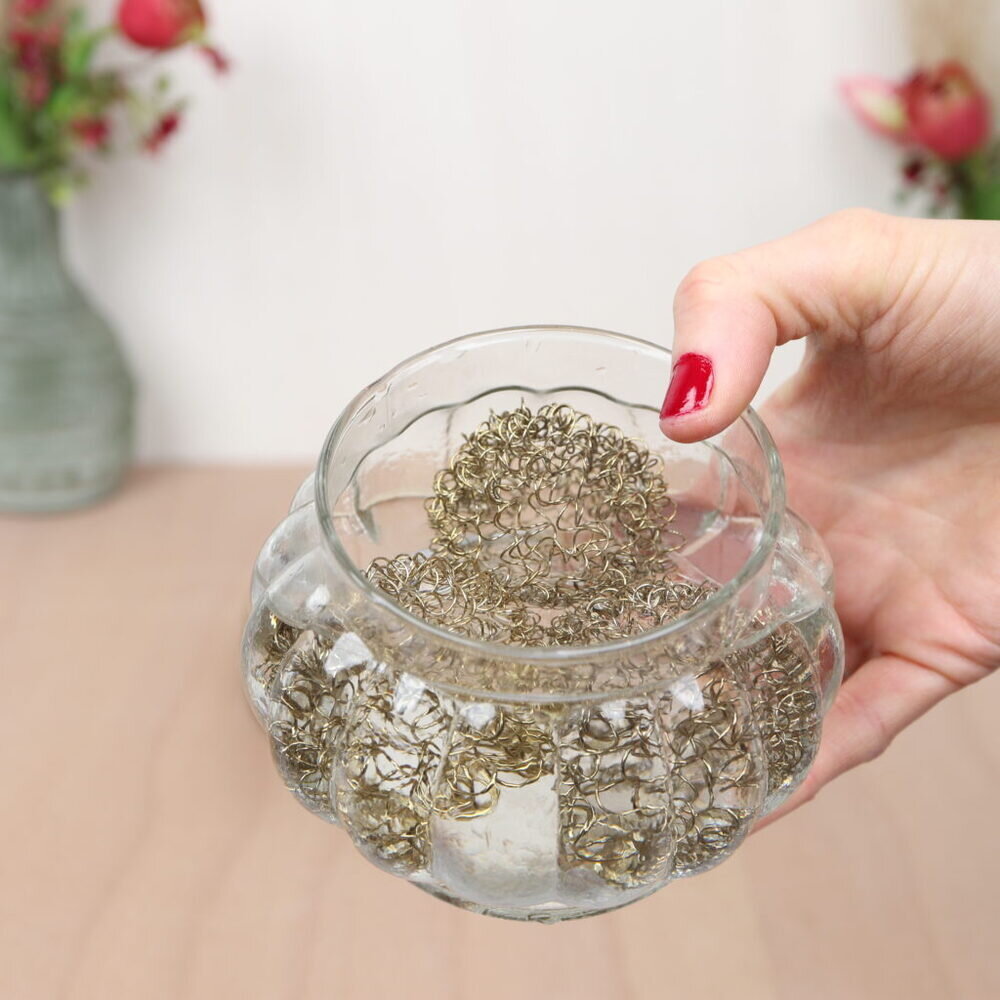 Step 2: Cut flowers
Now I cut the flowers. I use my flower scissors for this.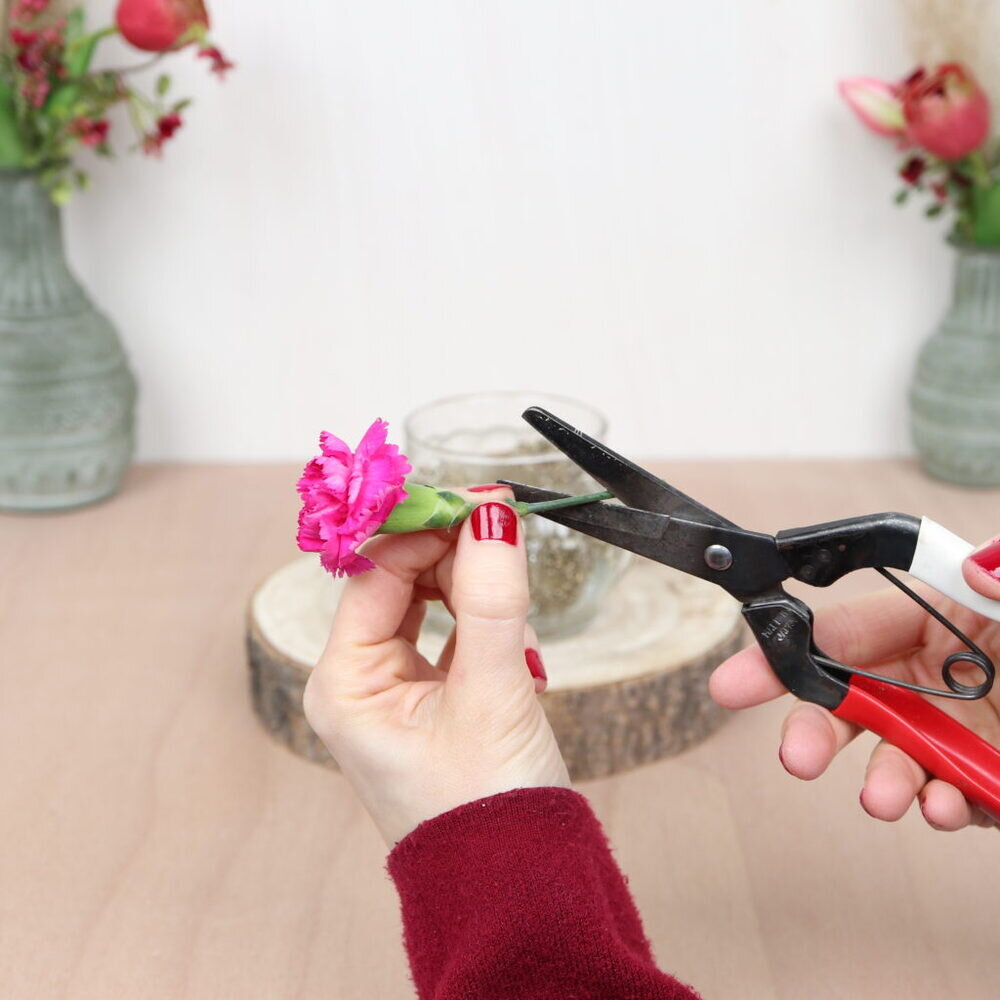 I chose carnations because their stems fit well through the wire openings. If your balls have larger openings, you can also use flowers with thicker stems!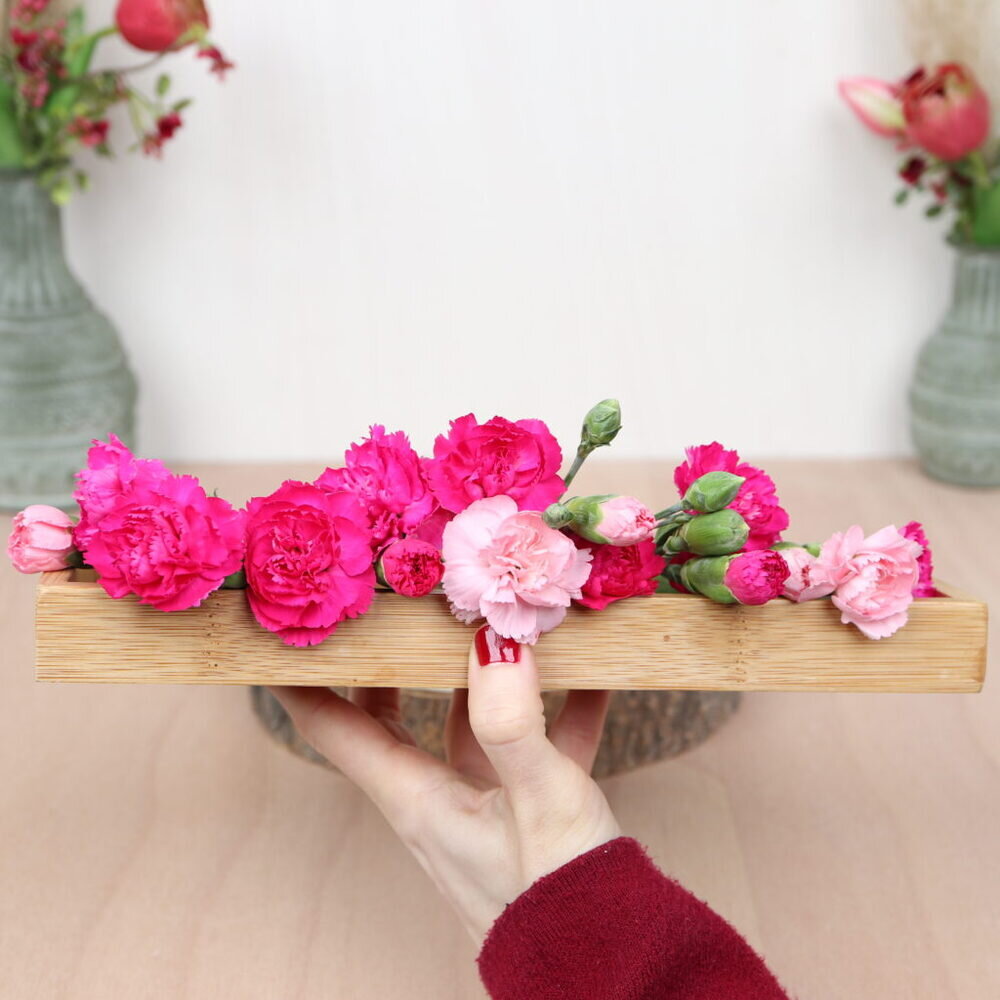 Step 3: Insert flowers
Now I just put the carnations in the balls! Nothing slips anymore and the flowers stay perfectly in the vase!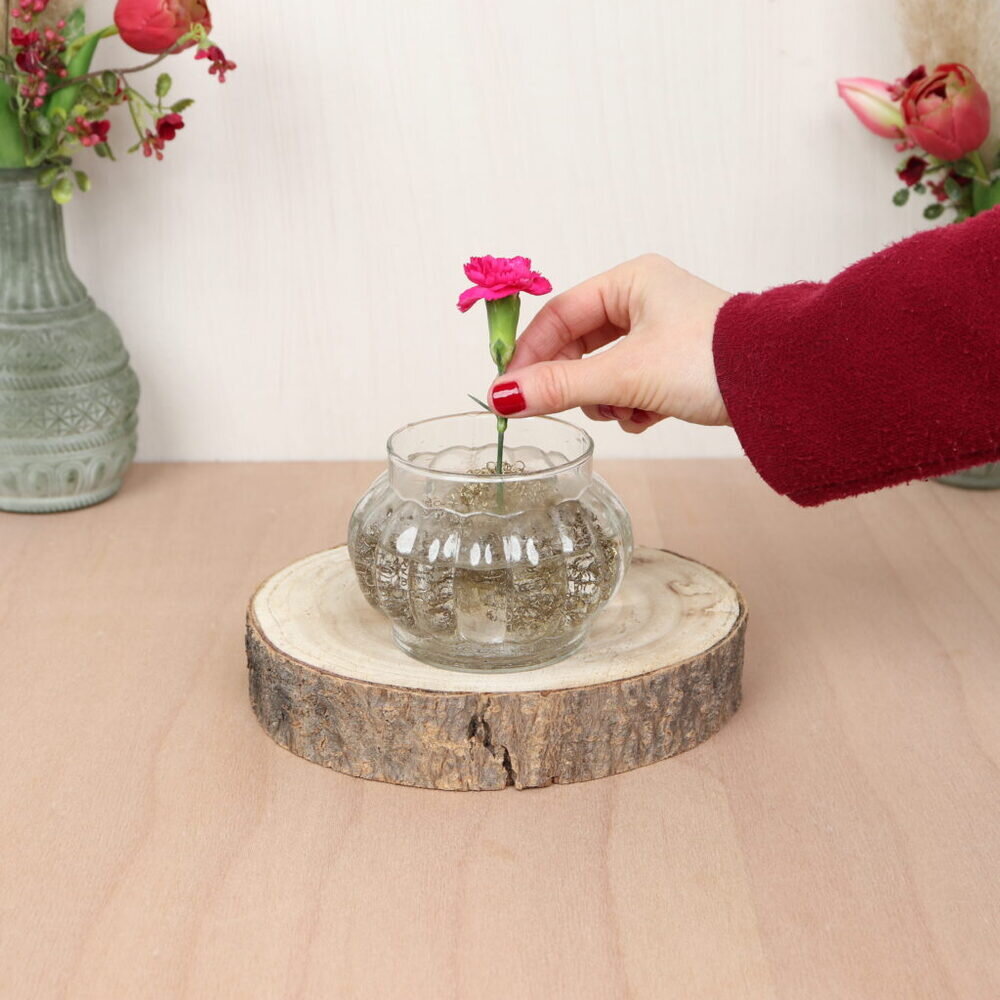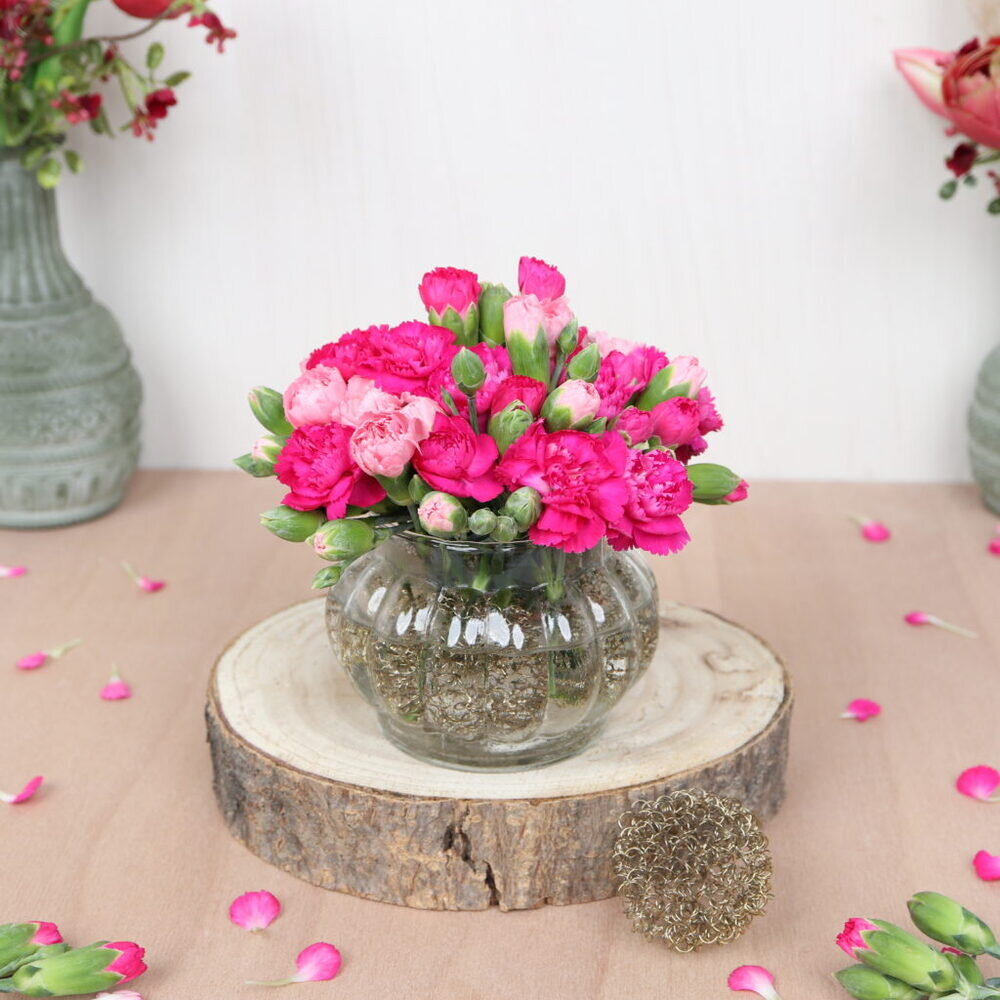 And the alternative flower arrangement with wire balls is done! I hope you had as much fun with this DIY as I did and that you enjoy looking at the floral decorations!