Today I'm going to show you how to make a heart-shaped wreath with lichen and dried flowers! Maybe you noticed the fallen lichen on the forest floor during your last walk in the forest? If you look closely, you can see different types. There is, for example, foliose lichen or fruticose lichen. I like to collect the forest treasures lying around and insert them in wreaths or flower arrangements!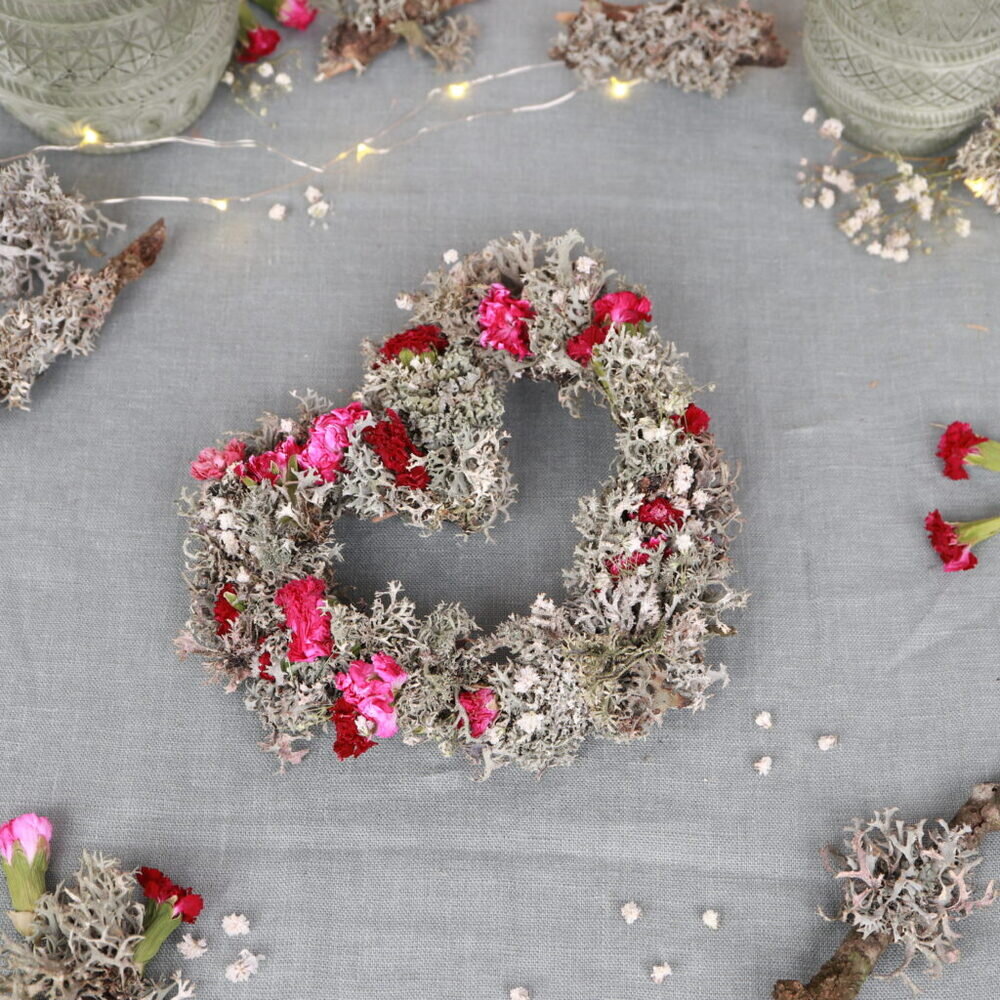 With the following step-by-step tutorial you can easily make the decorative heart yourself!
Tools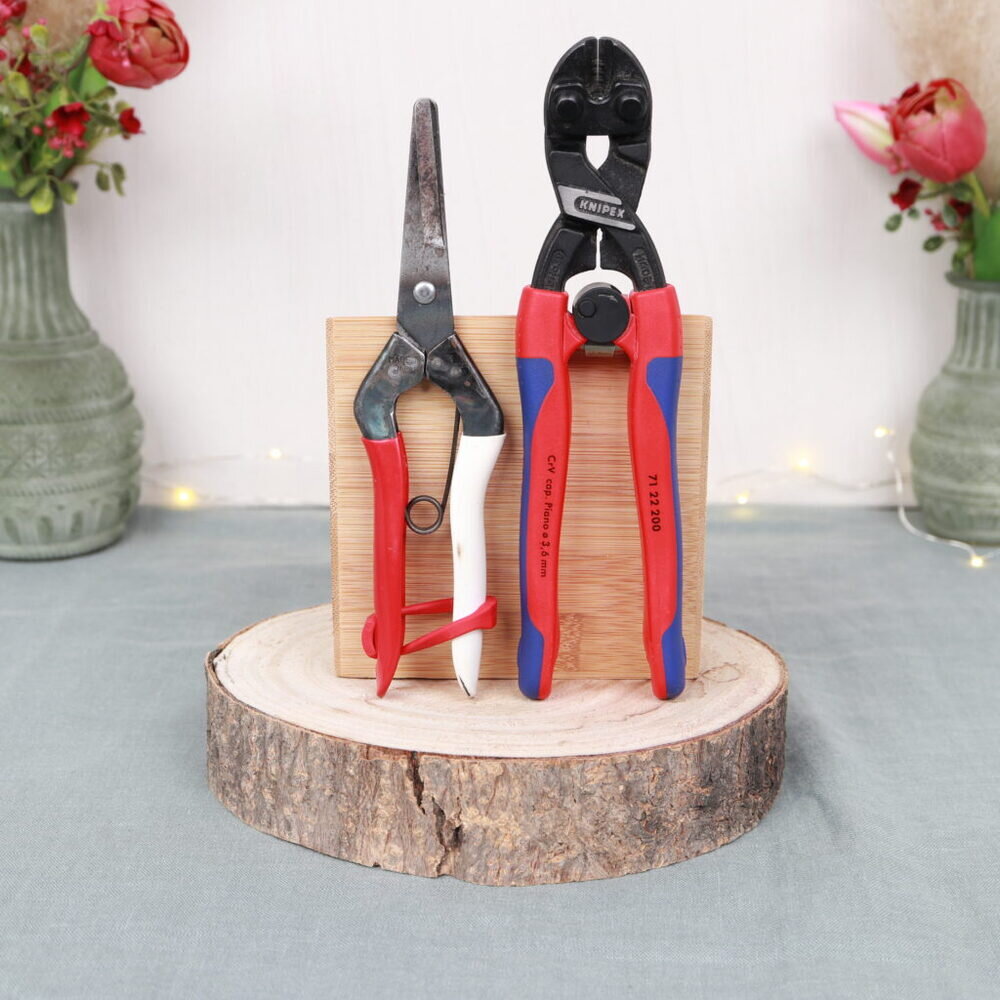 Here you can see which tools I used for the heart. You will need side cutters to clip the wire and flower scissors.
Materials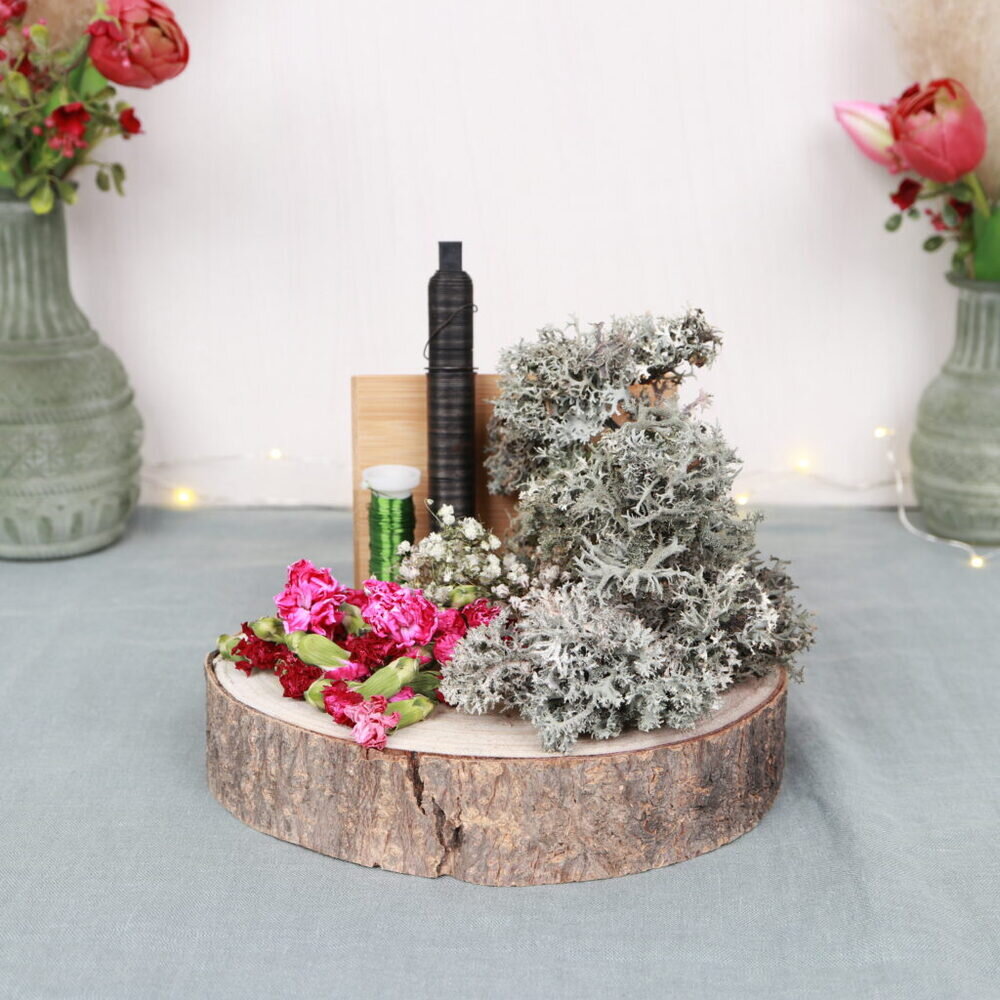 I used these materials for the heart wreath: a strong winding wire, a thin floral wire, lichen and dried flowers. I use dried carnations and gypsophila.
DIY Guide| Make a heart-shaped wreath with lichen and dried flowers
Step 1: Shape wire heart
In the first step I shape a heart out of the tight winding wire.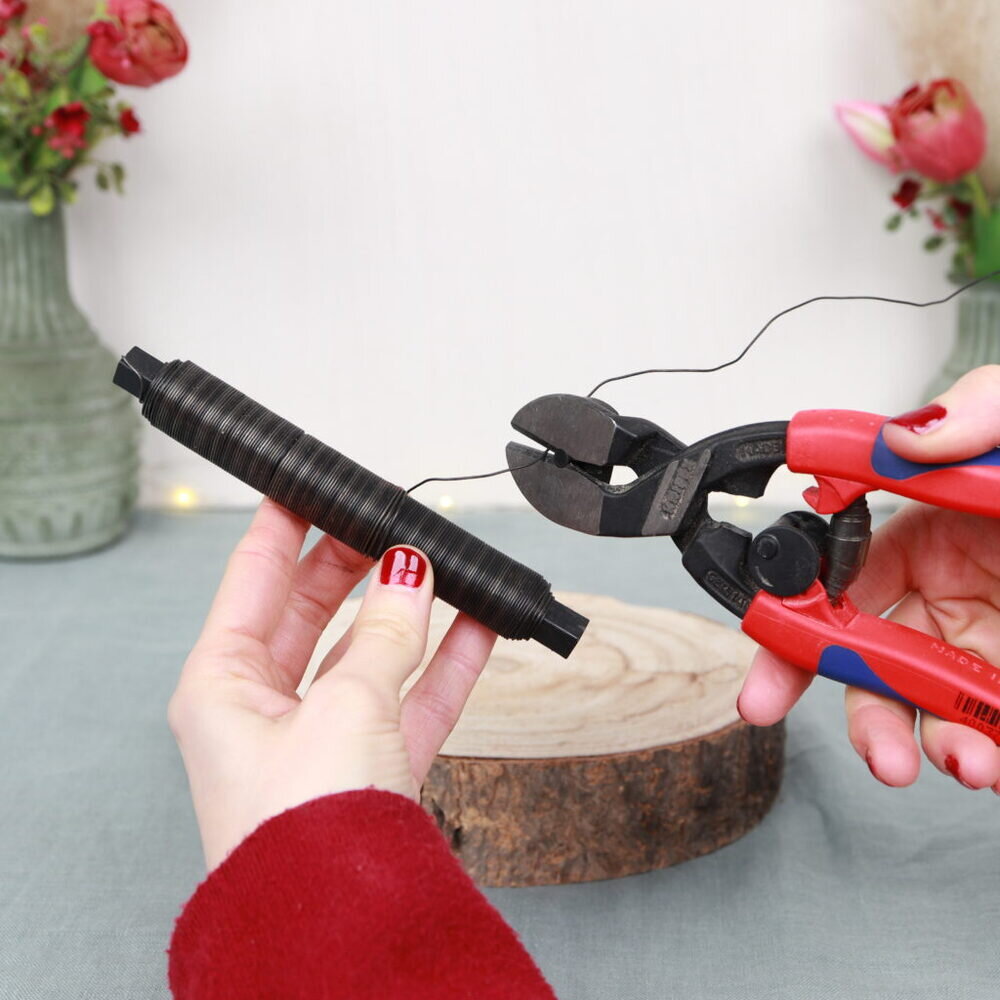 To do this, I cut a long piece of wire. I fold this in the middle so that I have the wire twice.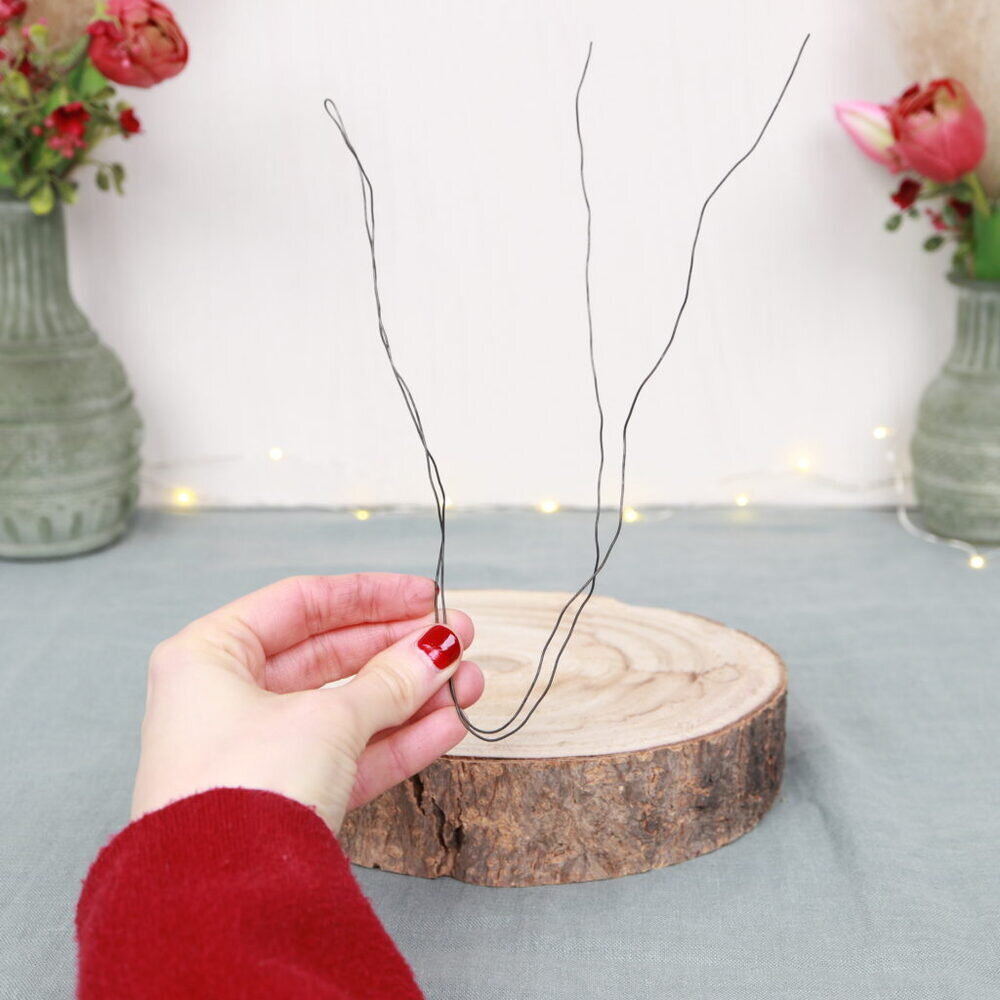 I bend this wire again in the middle.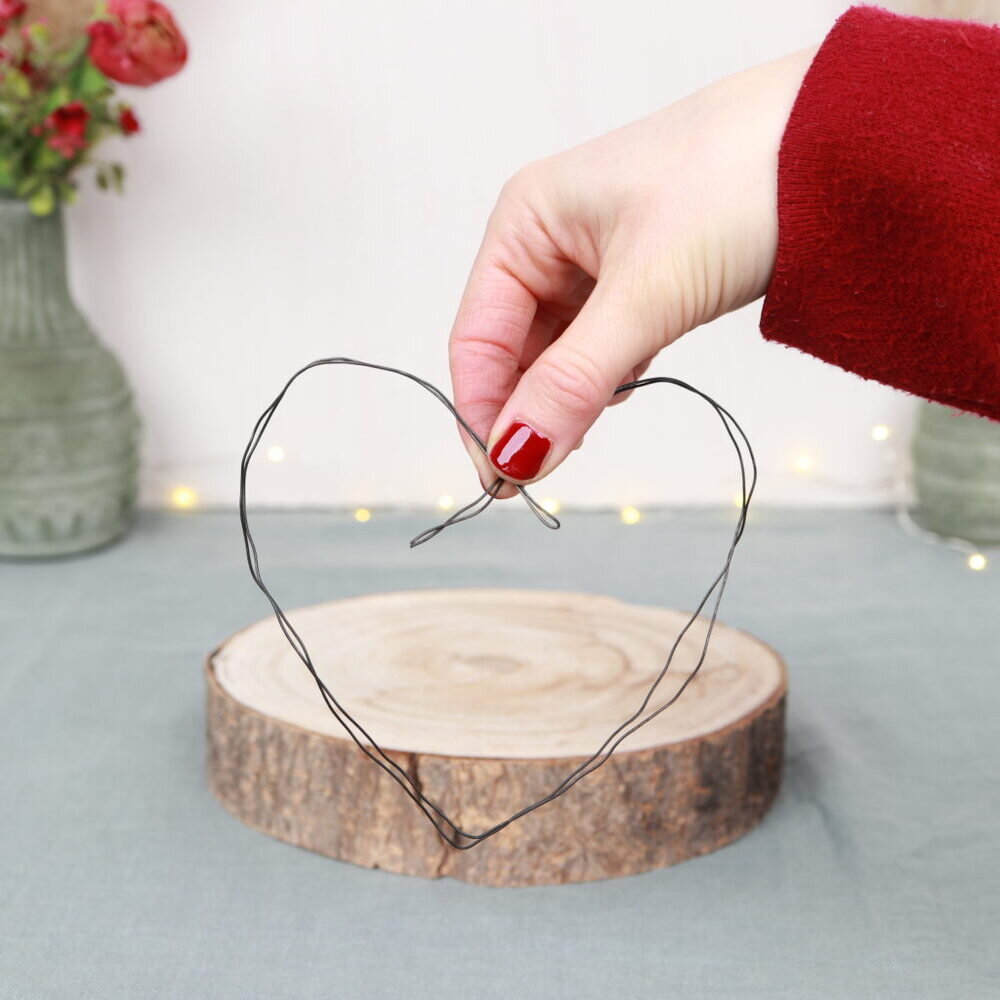 Then I bend the two ends together and twist them.
Step 2: Cut dried flowers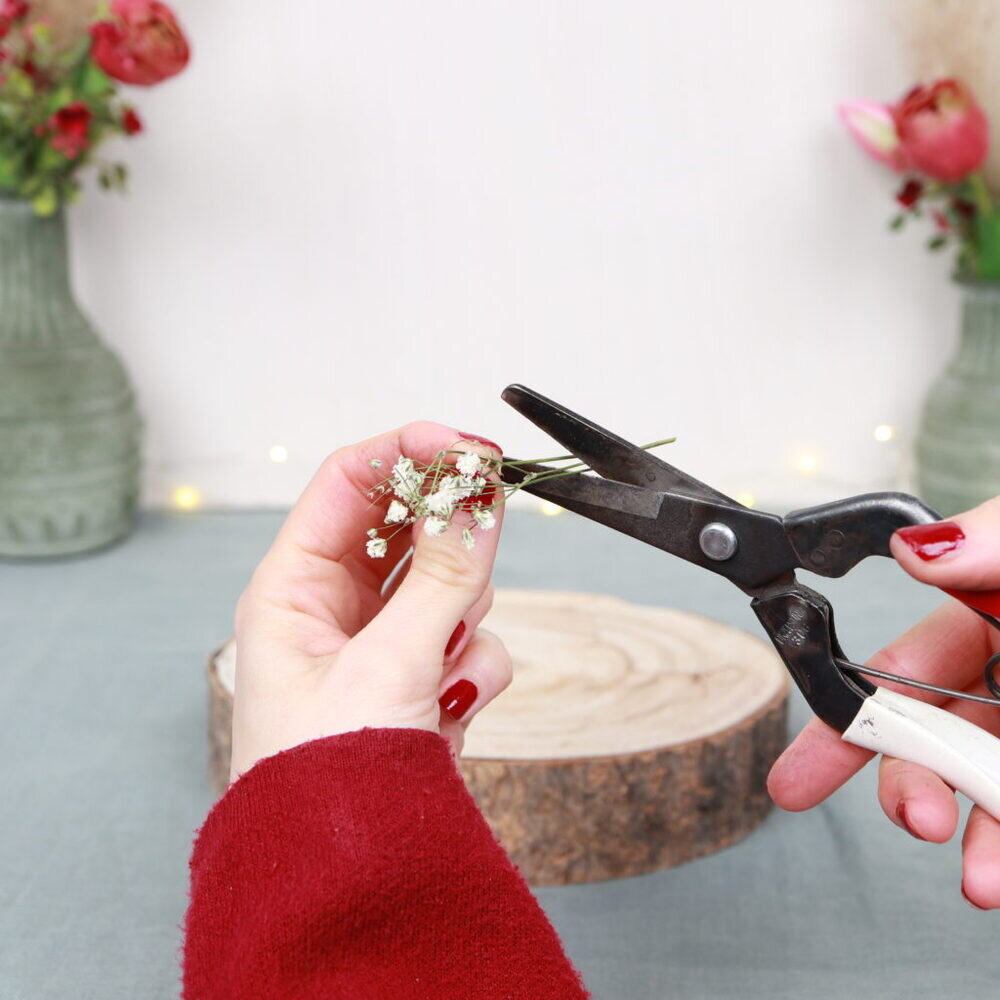 Now I cut the dried flowers with the flower scissors.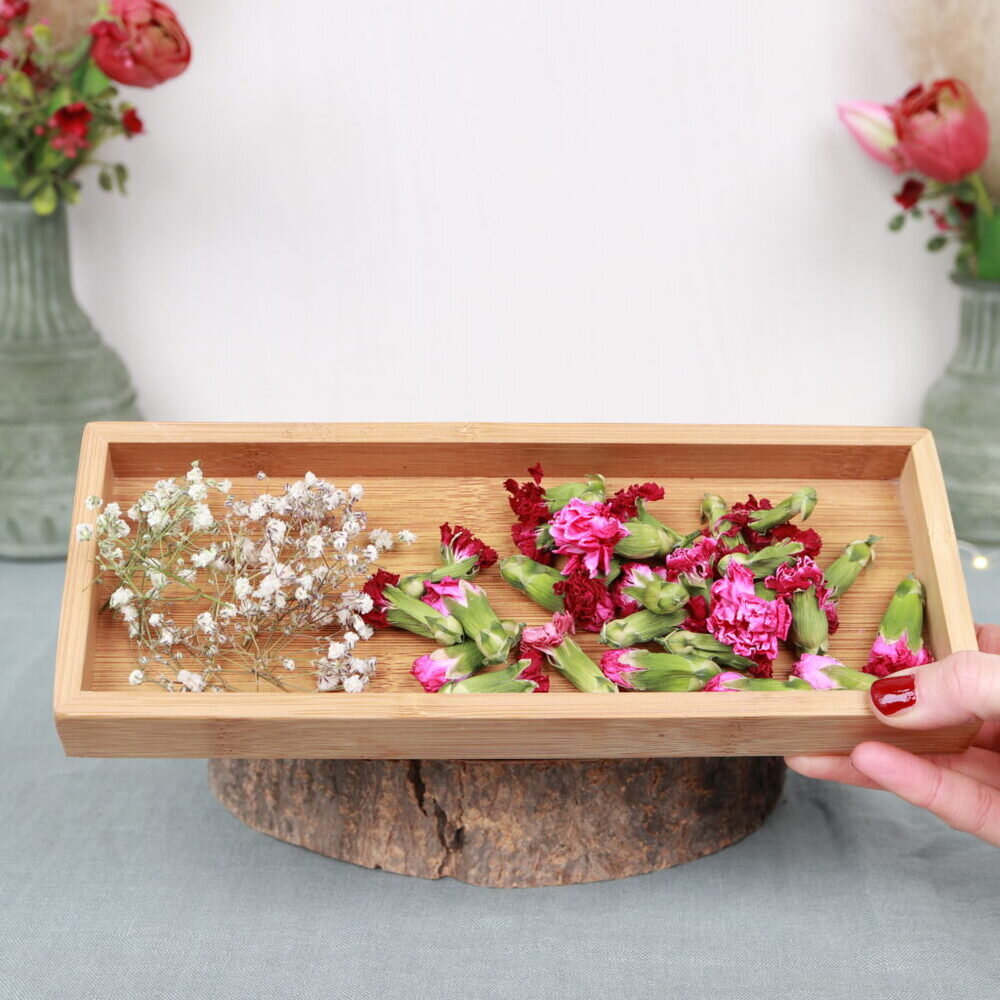 Step 3: Tie a wreath
Now it's time to tie! I take the floral wire and wire it to the bottom of the heart. I let the end of the wire protrude a bit so that I can later close the wire with the other end.
Then I take the lichen and the dried flowers and put them on the heart.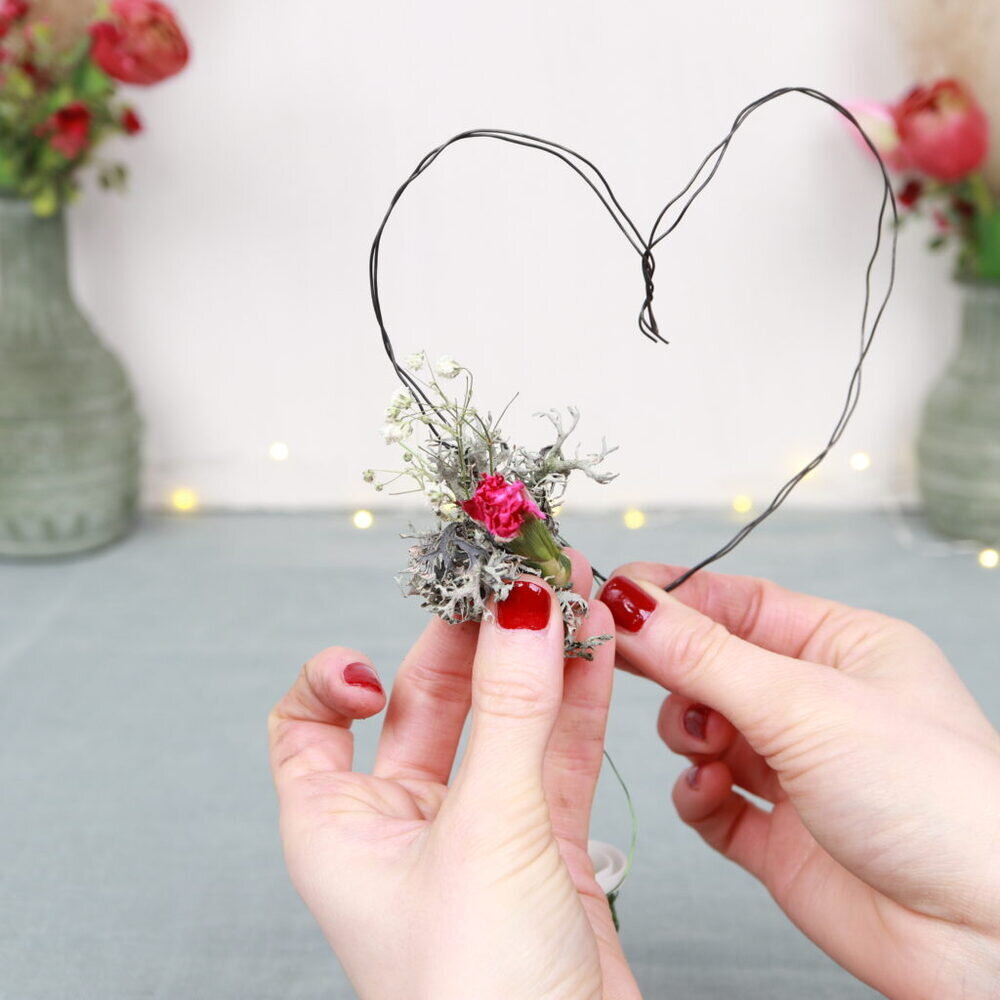 I wrap the flowers around several times with the floral wire.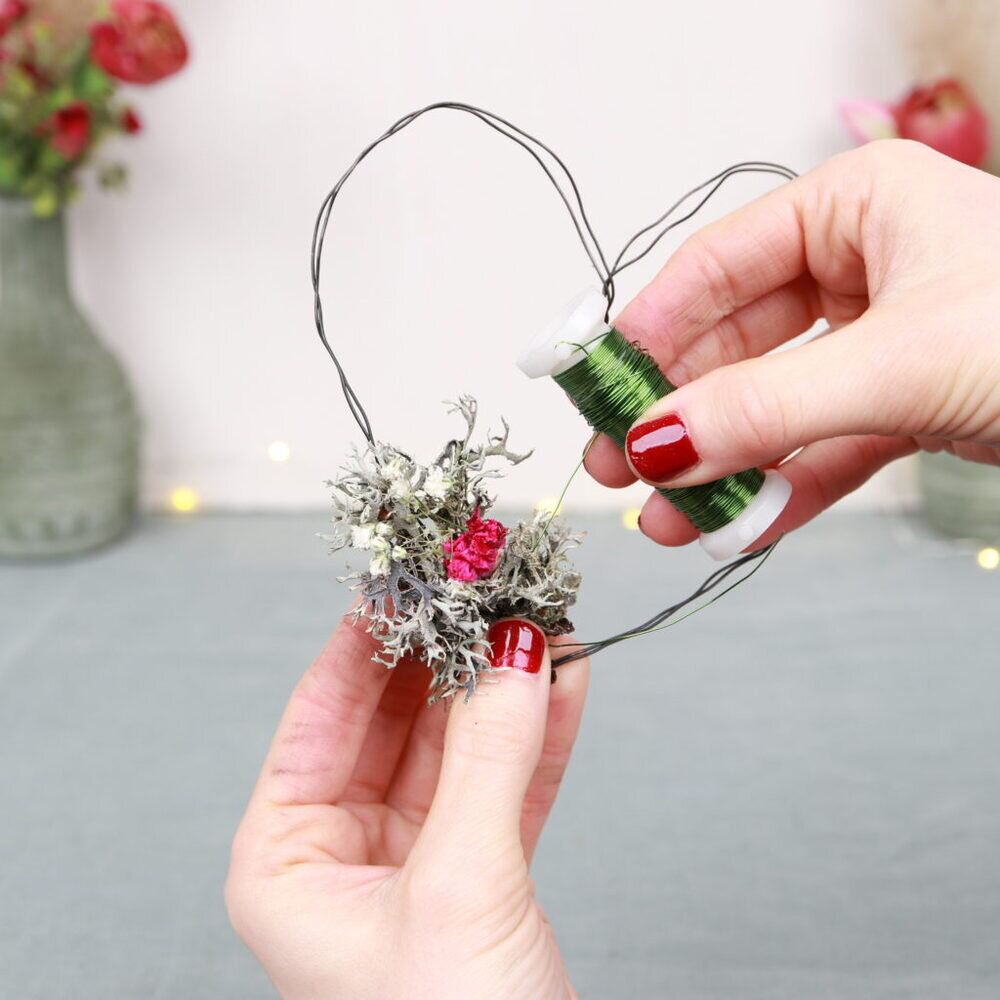 Then I put the next bunch of lichen and flowers on top and wire them around again.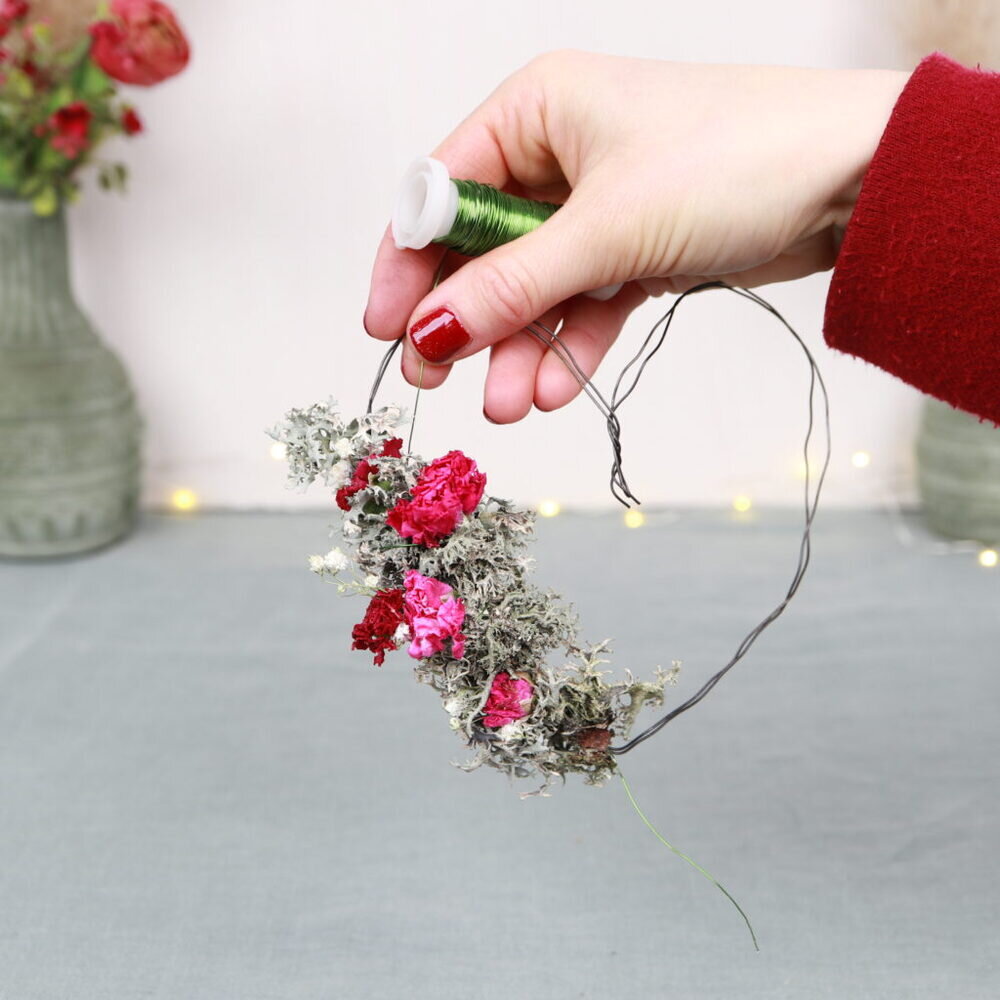 I continue like this until I get to the end.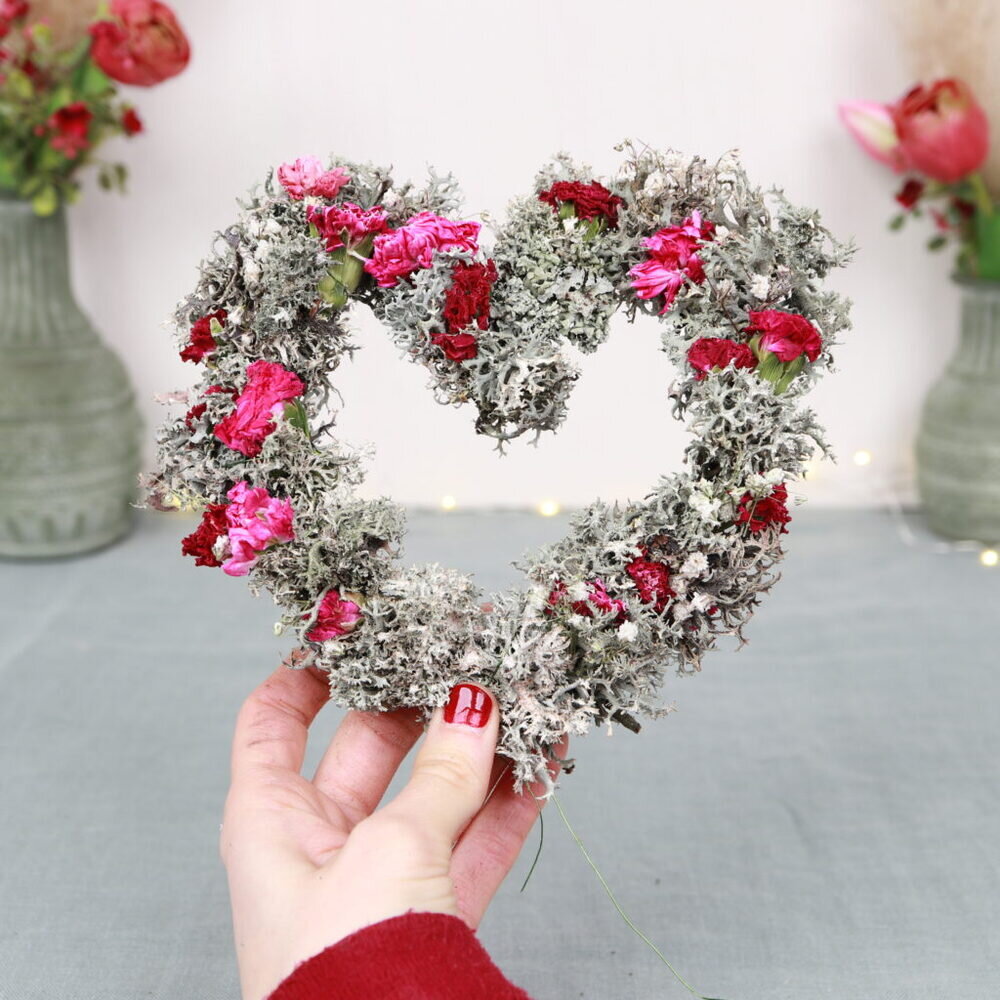 Step 4: Close the wreath
Finally I twist the wire end with the starting wire end.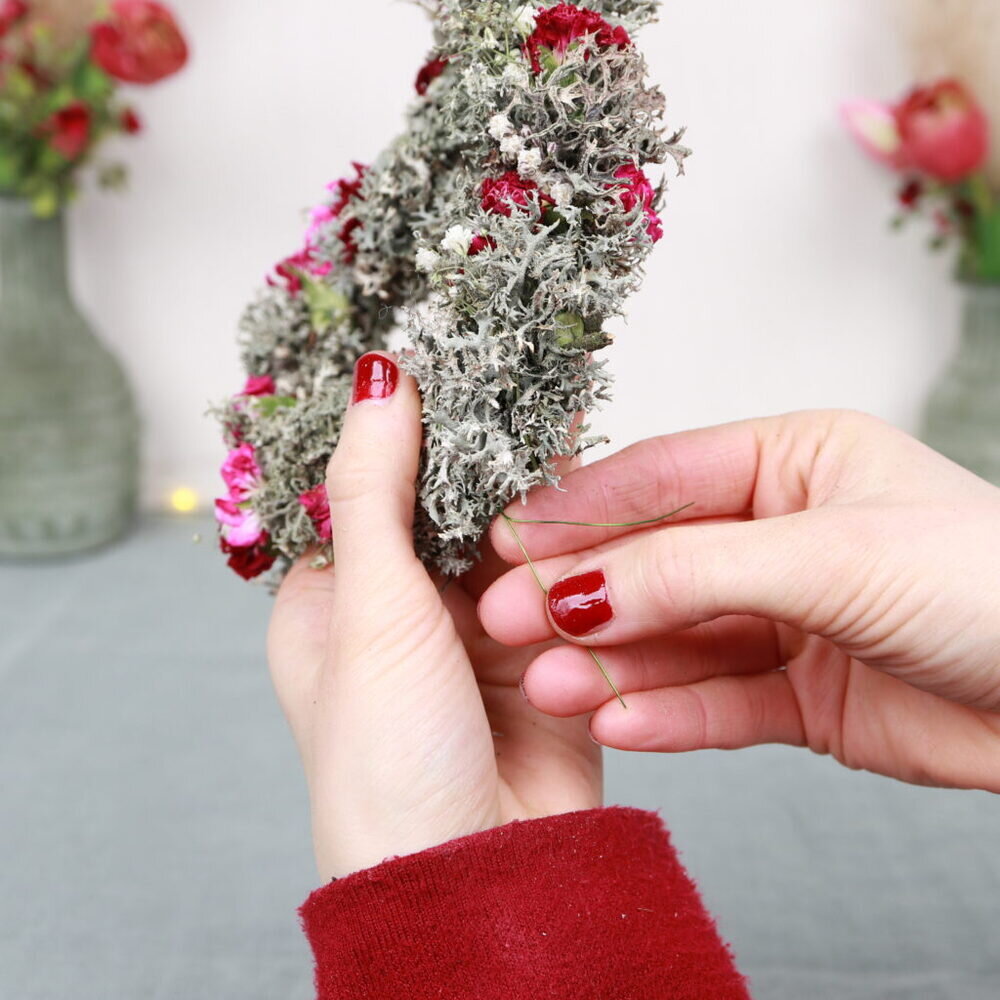 Of course you can also attach a decorative ribbon and hang up the heart!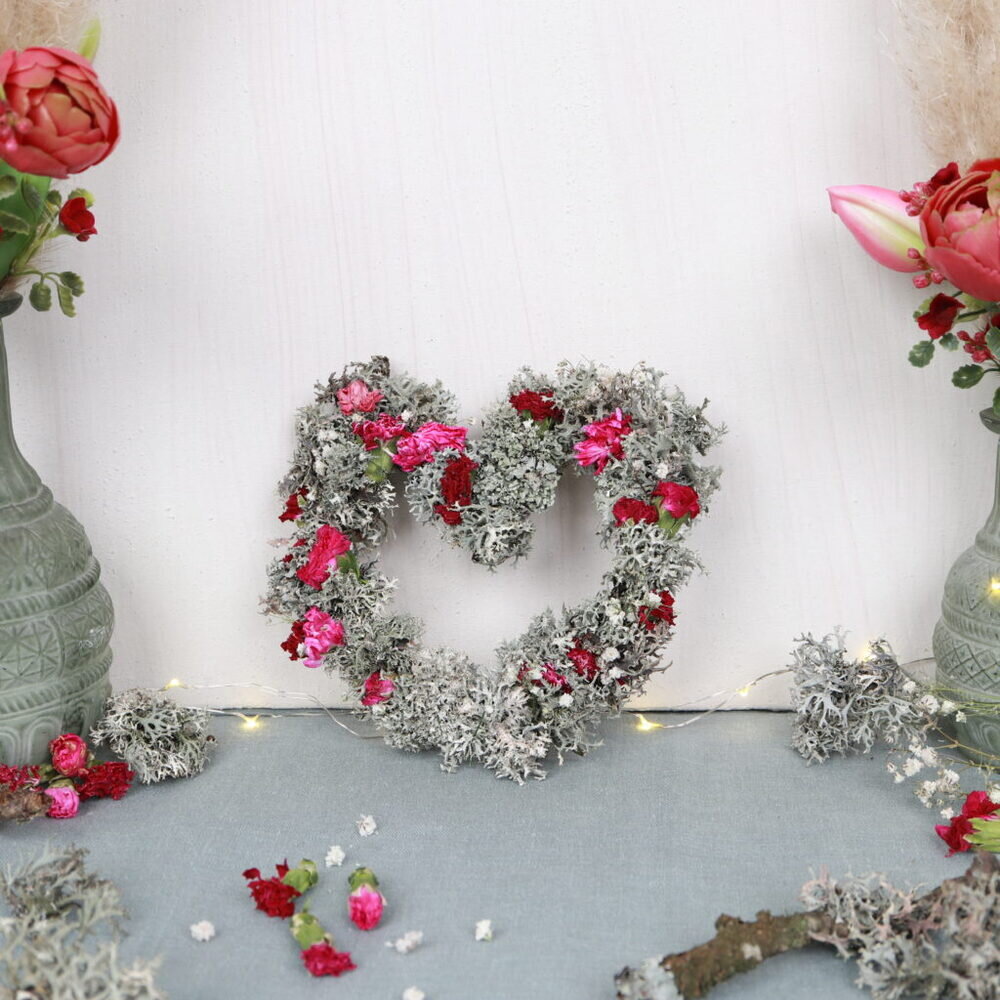 And the heart wreath with lichen is done! I hope you had as much fun with this DIY as I did and that you enjoy looking at the heart decorations!
Have a nice day 🙂
Jenny <3