Today I will show you a beautiful and very simple decoration idea especially for autumn: I will make a tree with an apple, a chestnut, leaves and rose petals. The little tree is very easy to make! You can make the autumn decoration together with children and use collected leaves from an autumn walk.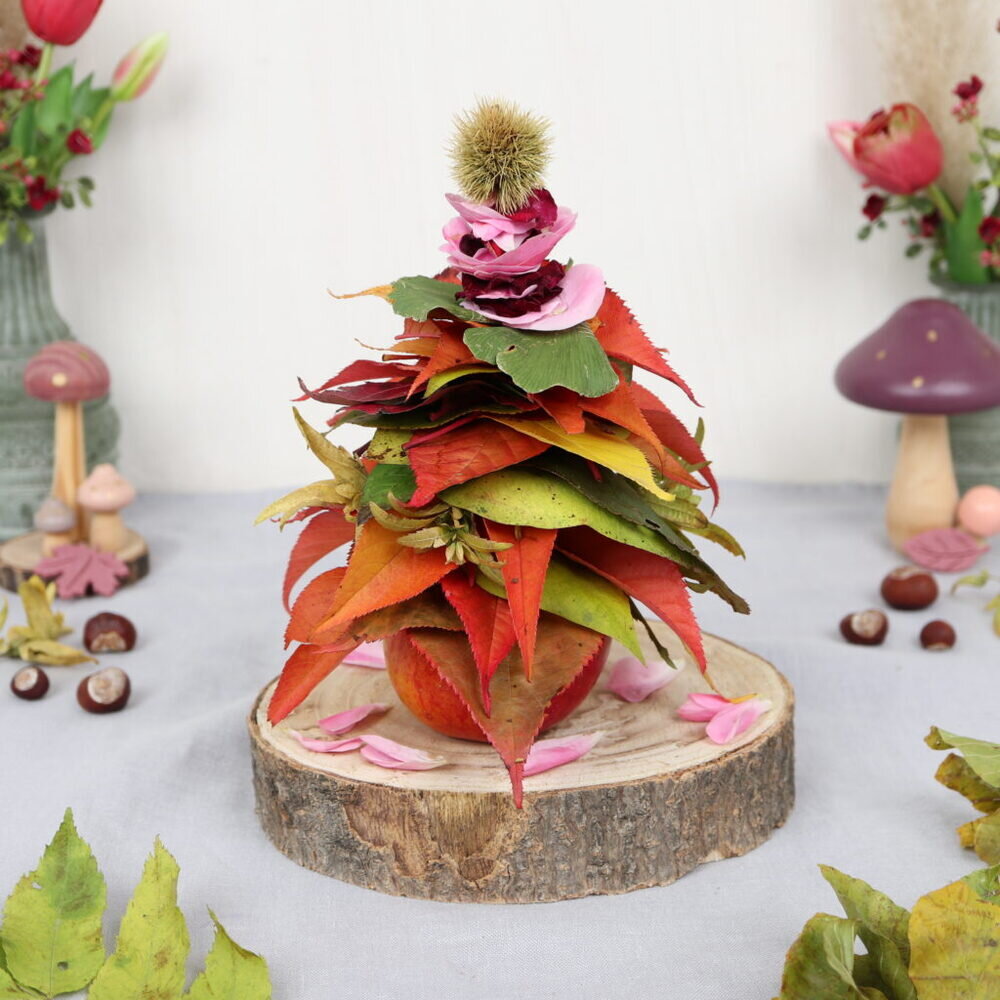 With the following step-by-step instructions you can easily make the autumn decoration yourself!
Tools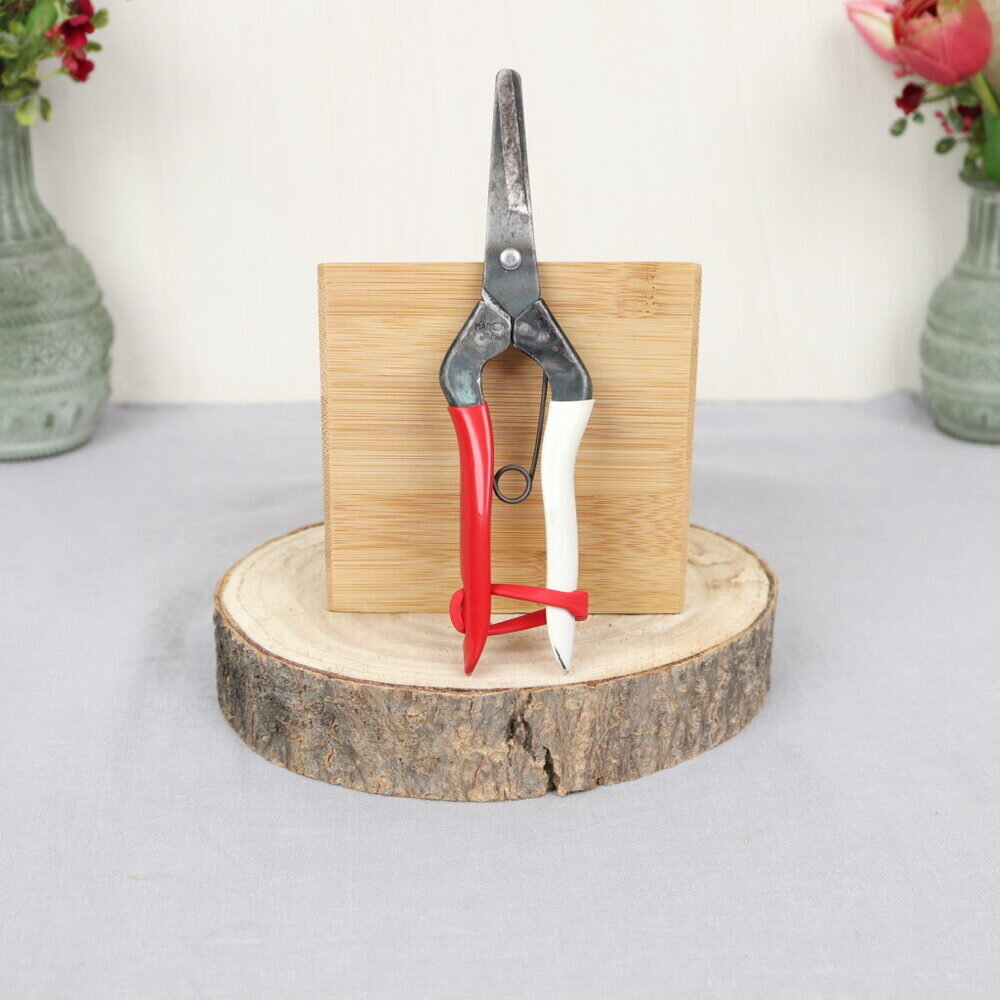 Here you can see what tools I used for the deciduous tree. You only need scissors to shorten the leaf stems. I use my flower shears for this.
Materials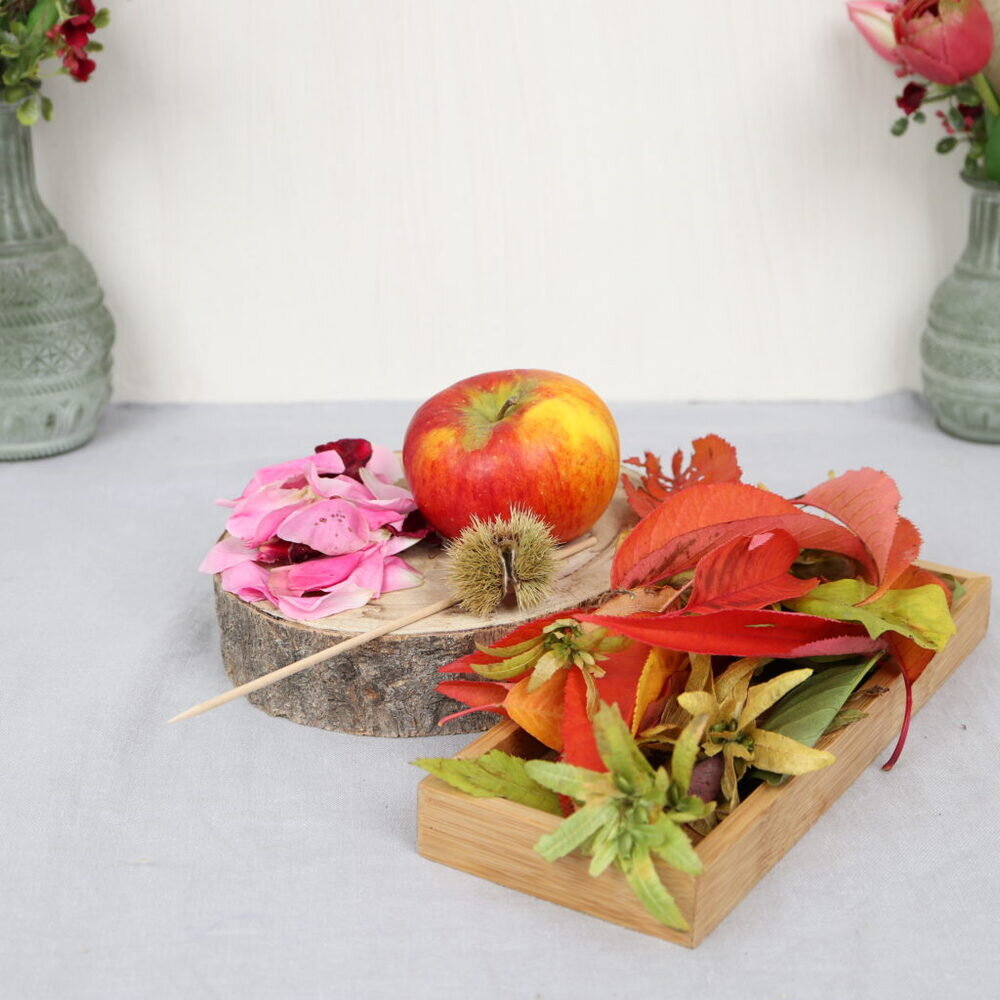 These are the materials I used for the autumn decoration: an apple, a bamboo skewer, different sized leaves, rose petals and a chestnut shell for the top of the tree.
DIY Guide
Step 1: Skewer apple
In the first step, I put the bamboo skewer through the apple from below with the tip facing forward. This may require some force. It might get easier if you turn the skewer when you put it through the apple.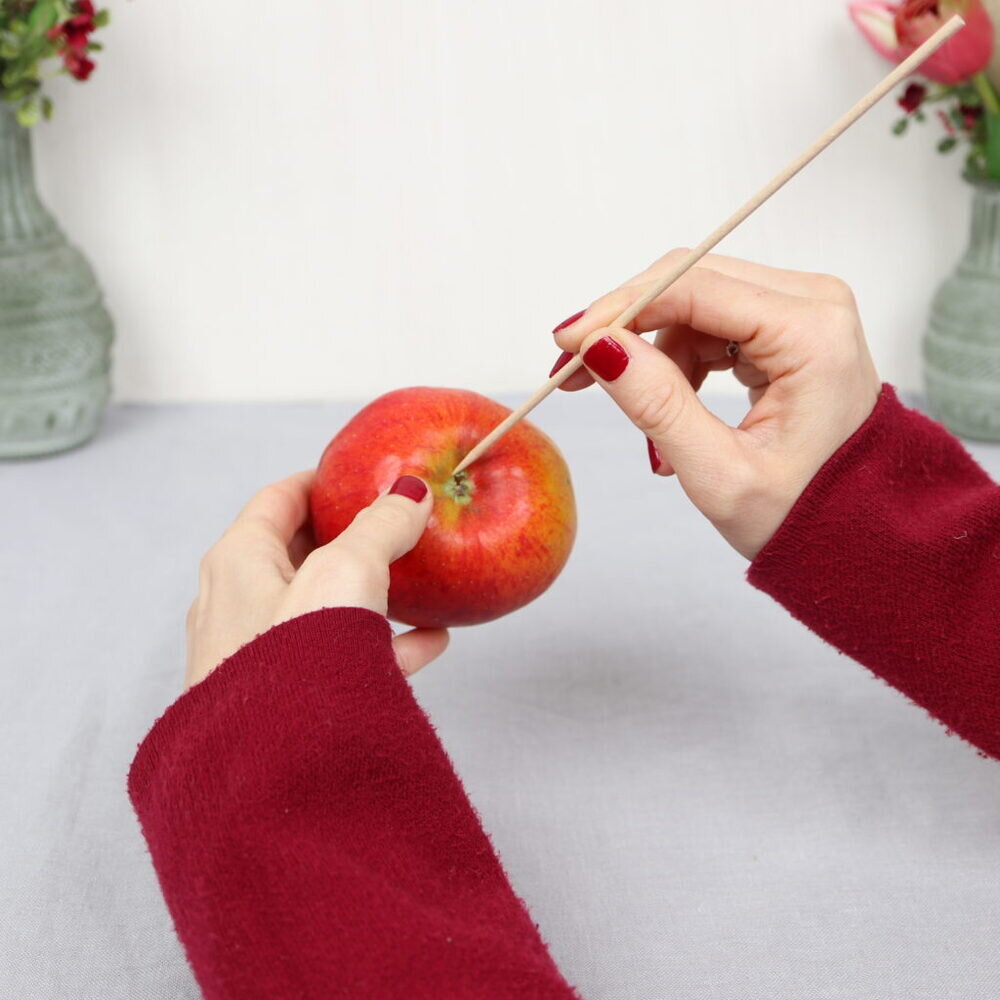 This is the base for our tree.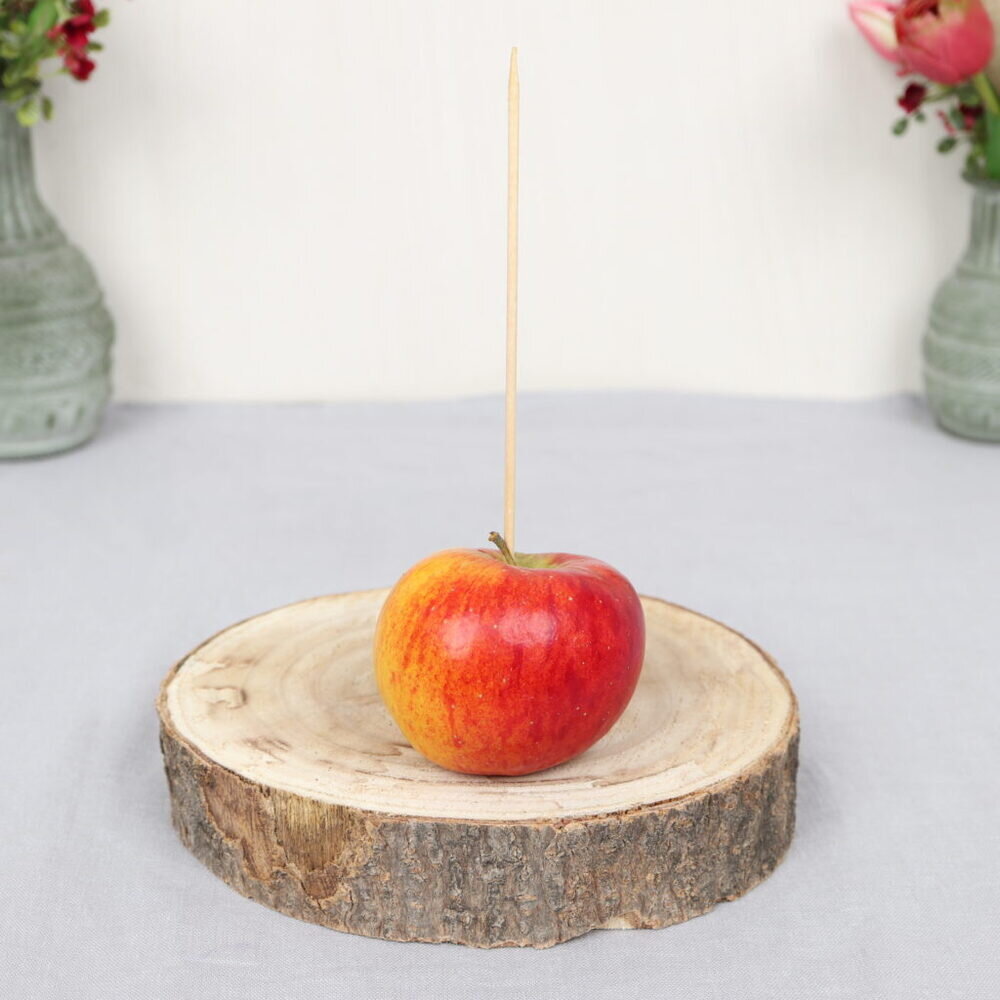 Step 2: Skewer leaves
Now you can skewer the leaves.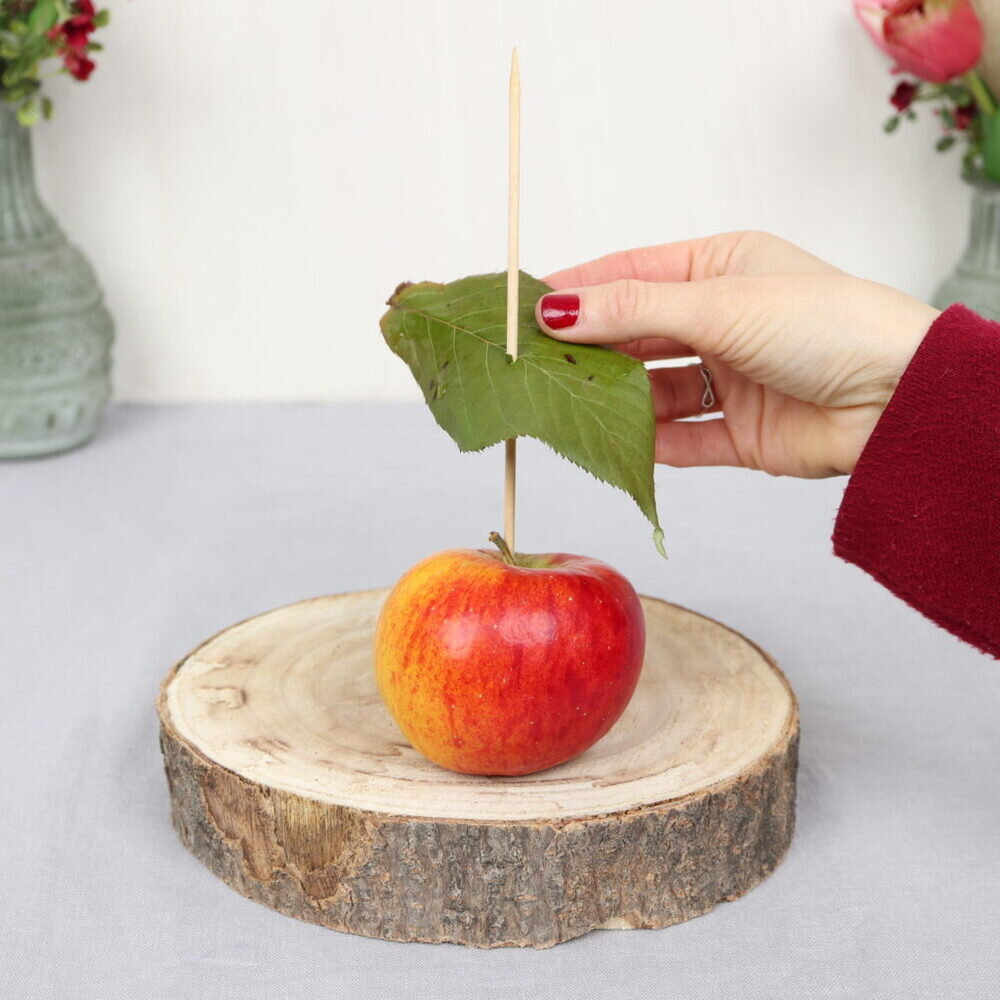 To get the typical tree shape, I spike large leaves at the bottom. Towards the top I use smaller and smaller leaves.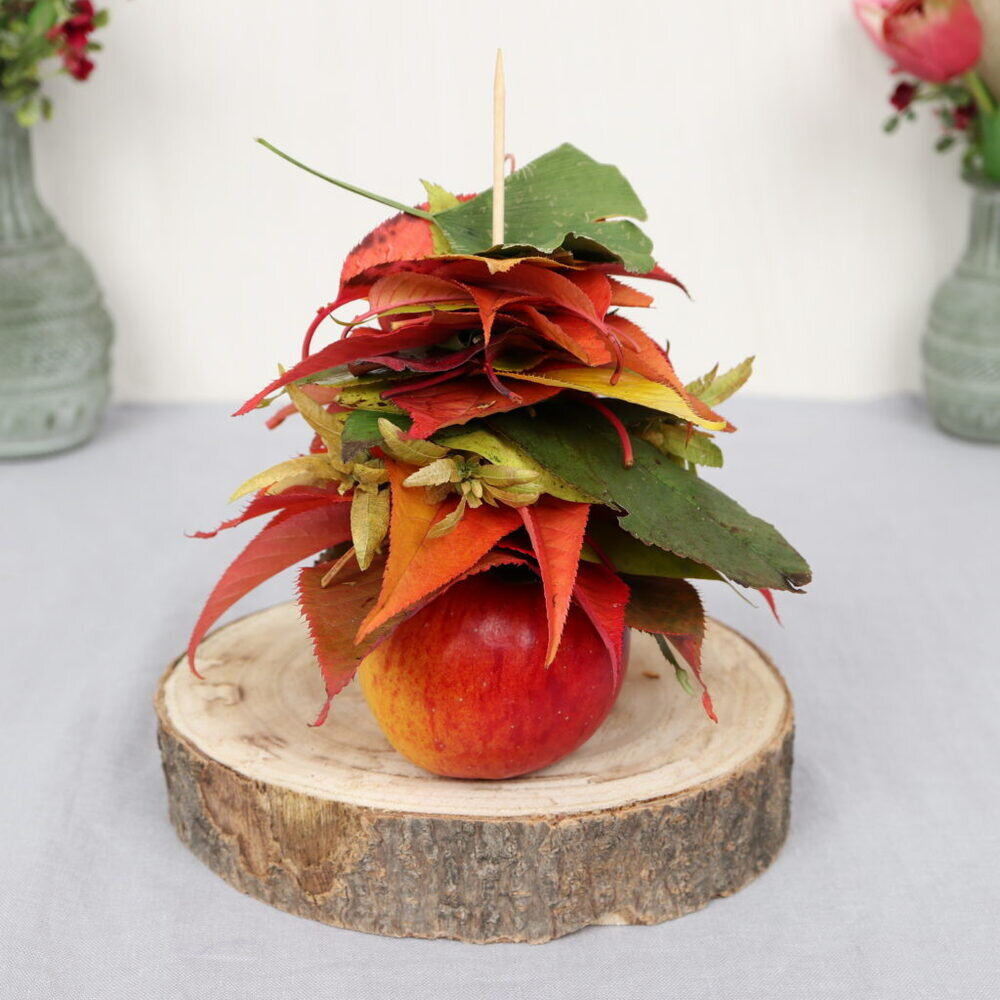 I leave some space for the petals of the roses.
Step 3: Skewer rose petals
Now I skewer the rose petals on the bamboo skewer.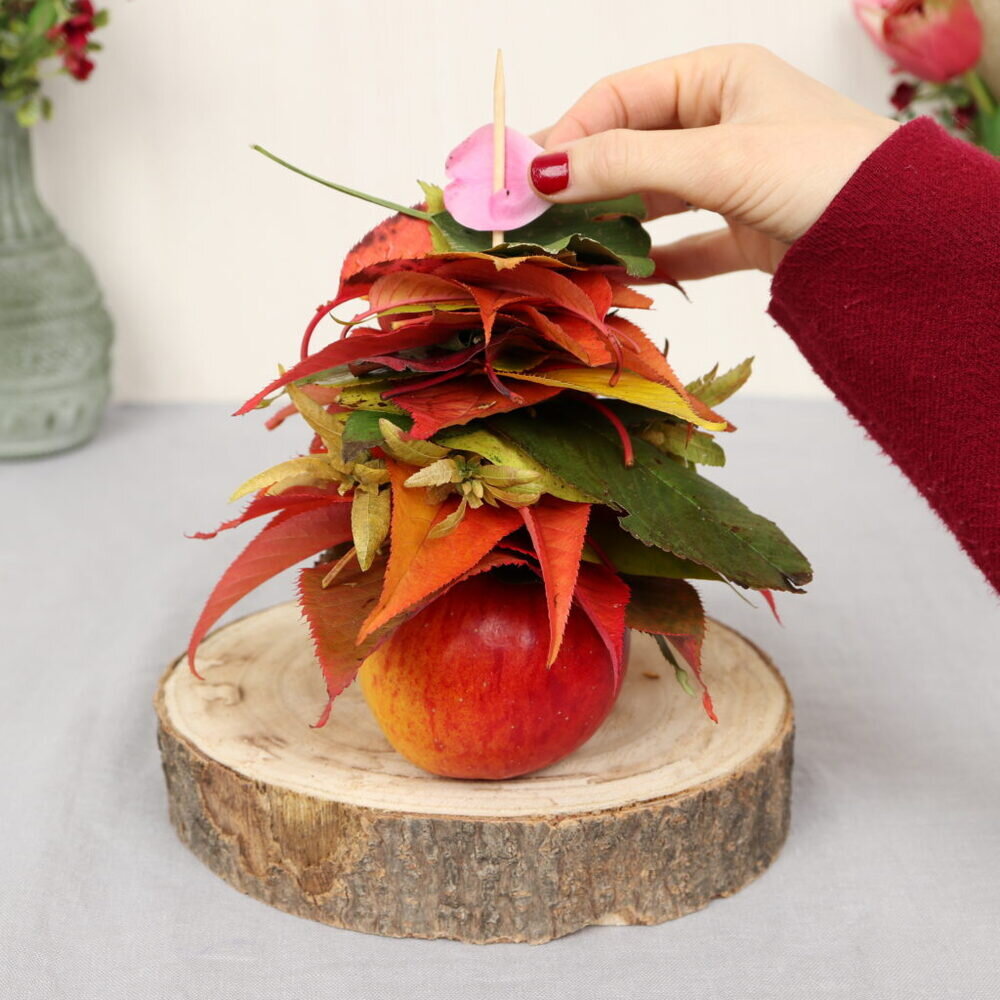 It will look like this: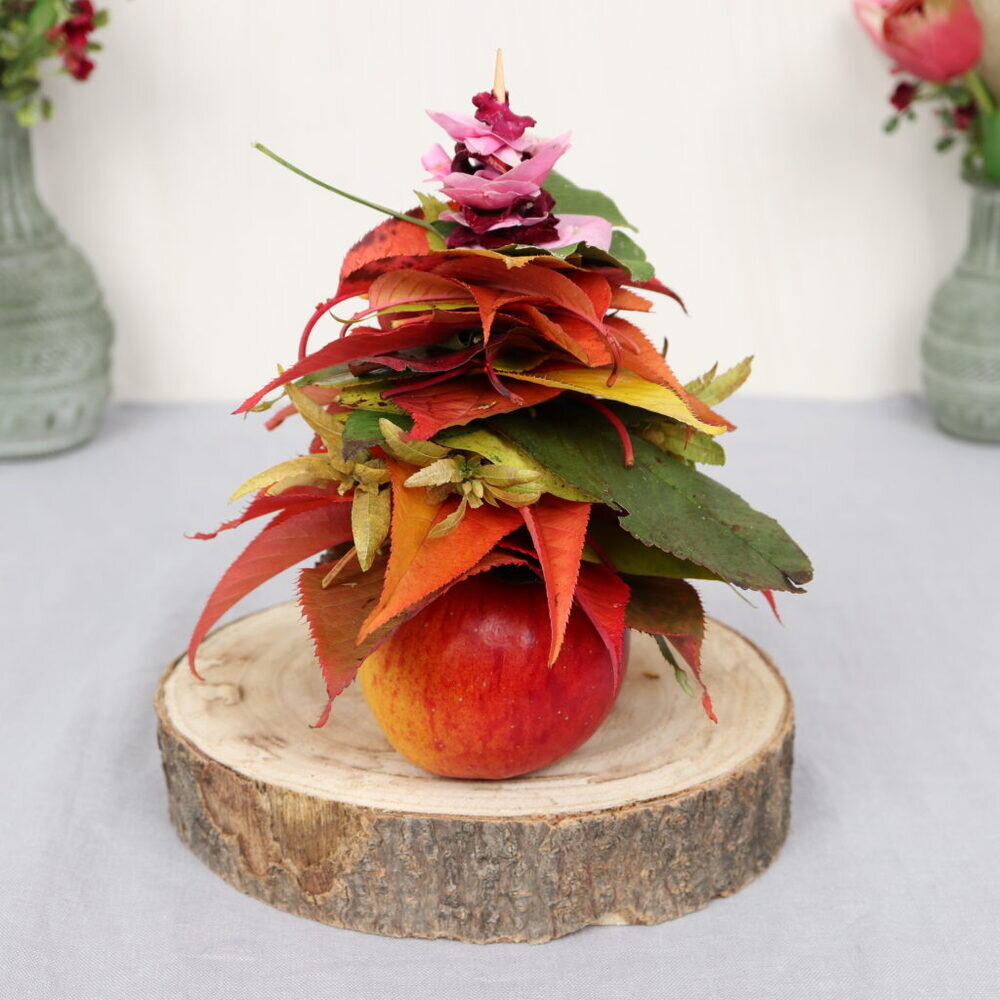 Step 4: Put on chestnut shell
The finish is the chestnut shell, which is placed on top of the tip of the bamboo skewer. If you have not chestnut shell at hand, you could also place a beechnut or a rosehip on top of the tree.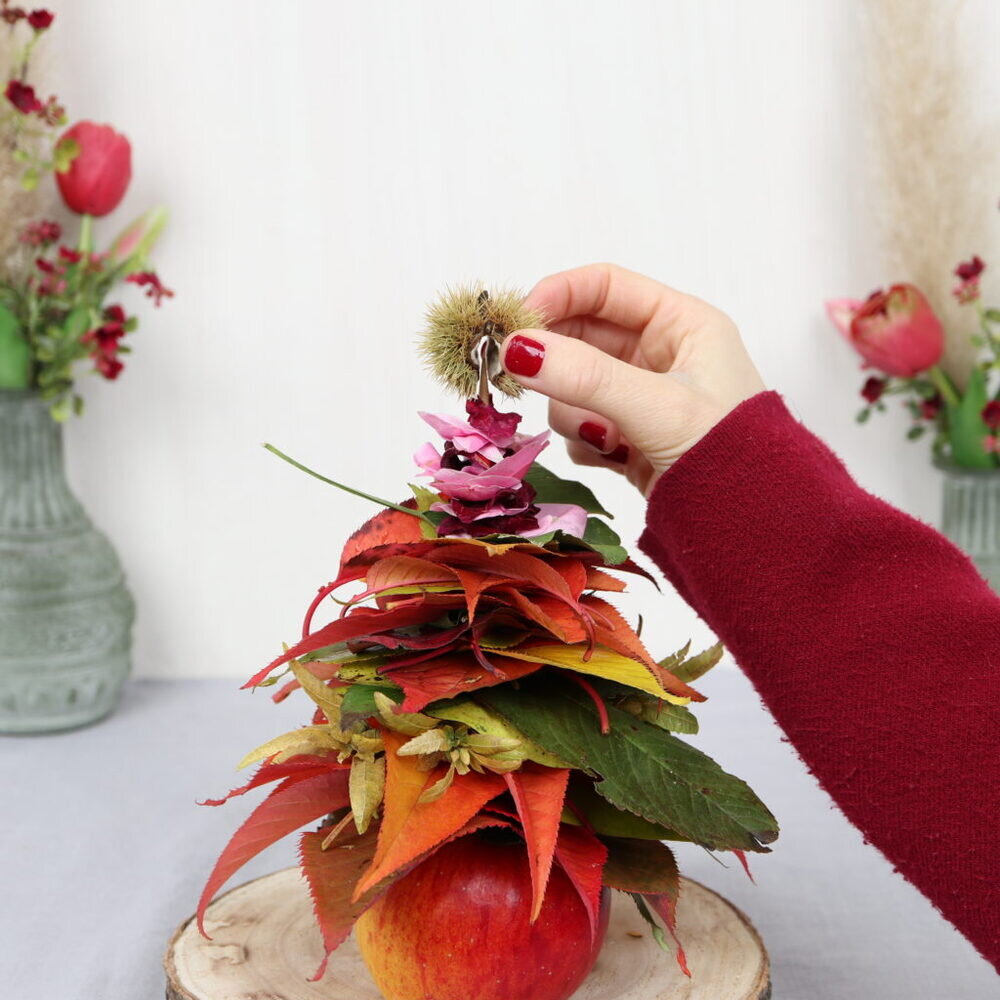 Step 5: Cut off leaf stems
Finally, I correct the shape of the tree a bit and cut off protruding stems with the flower shears.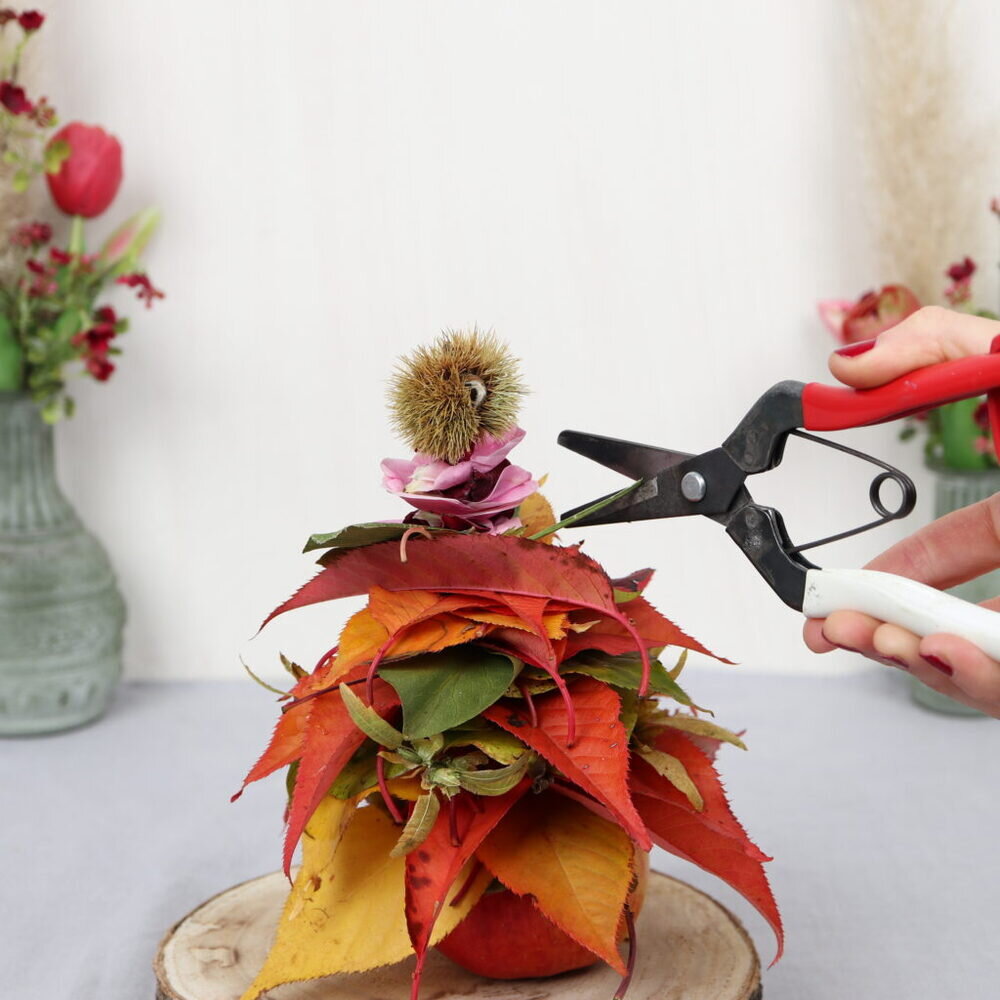 Tip: The little tree lasts longer in a cool place, for example in front of the house as an outdoor decoration. In the apartment, the leaves dry up faster due to the warm air.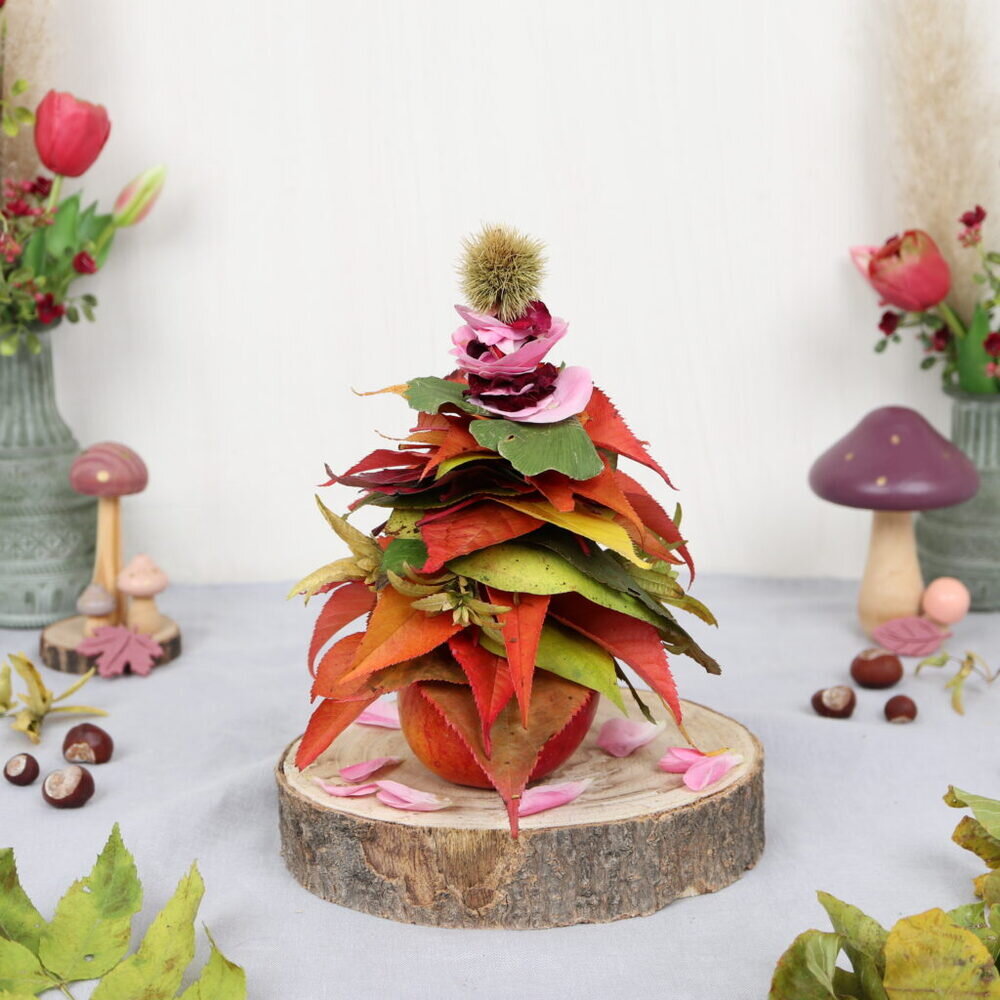 And the little leaf tree is ready! I hope you enjoyed this DIY as much as I did and you like the sight of the autumn decoration!