Today I show you a decoration idea for a flat glass bowl. The bowl is filled with water and decorated with floating candles and flowers. The flowers are easily arranged in the bowl with the transparent tape trick.
With the following step by step instructions you can easily decorate the flat glass bowl with flowers and floating candles yourself! For this you need the following tools and materials:
Tools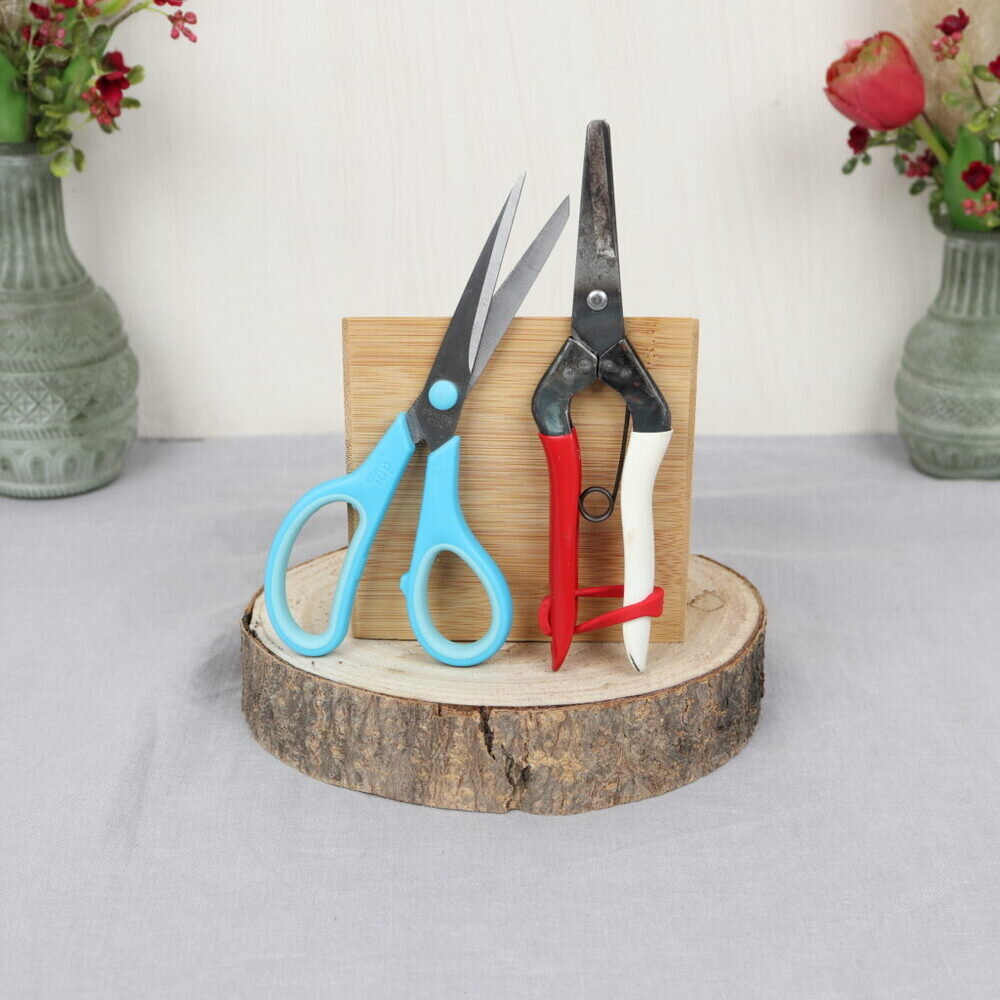 Here you can see what tools I used for the bowl. You need a pair of household scissors and flower shears.
Materials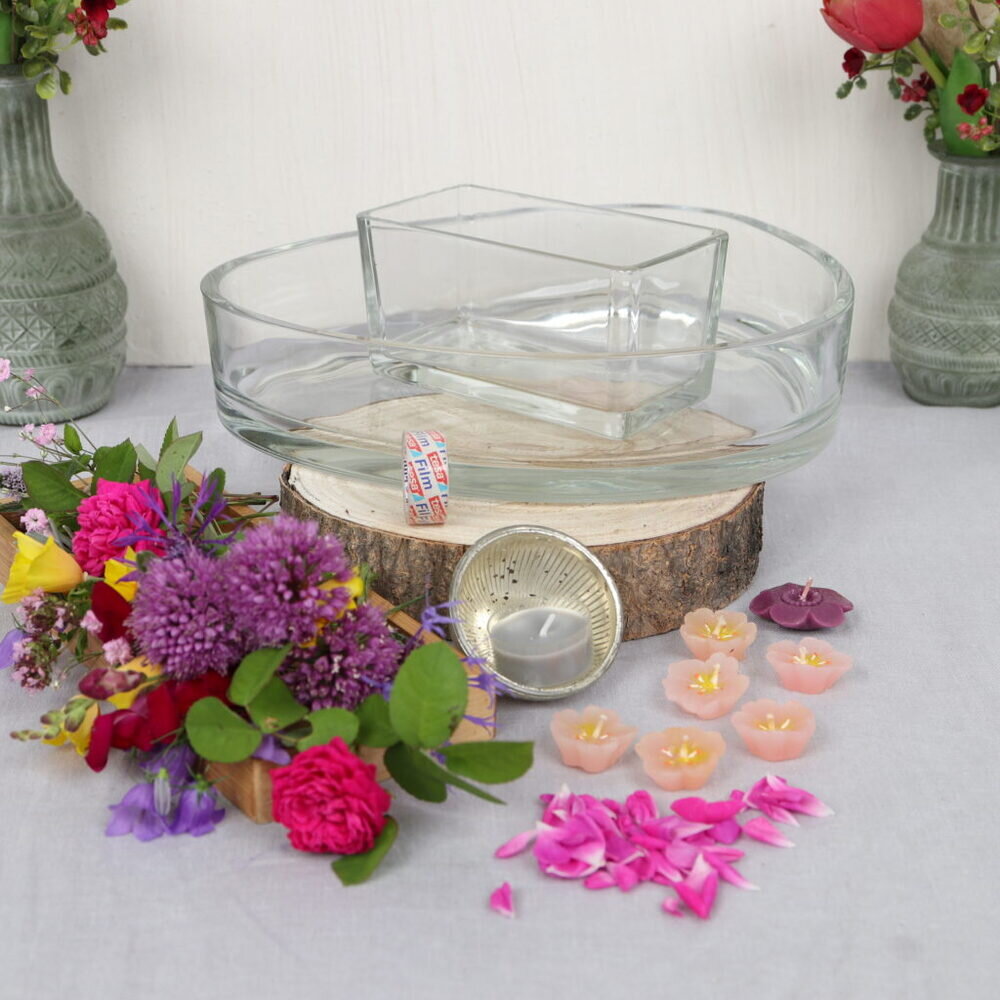 These are the materials that I used for the glass decoration: a large flat/shallow glass bowl, a small glass bowl for the flower arrangement, transparent tape, various flowers (for example pink roses, purple bellflowers, golden poppies and snapdragons), floating candles in the shape of flowers, a floating bowl with a tea light and water.
| Material | Search |
| --- | --- |
| Flat glass bowl (large) | * |
| Glass bowl (small) | * |
| Transparent tape | * |
| Flowers | * |
| Floating candles | * |
| Floating bowl (small) | * |
| Tea light | * |
Guide
Step 1: Attach transparent tape to the small glass bowl
In the first step, we apply the tape trick to arrange the beautiful flowers in a very simple way.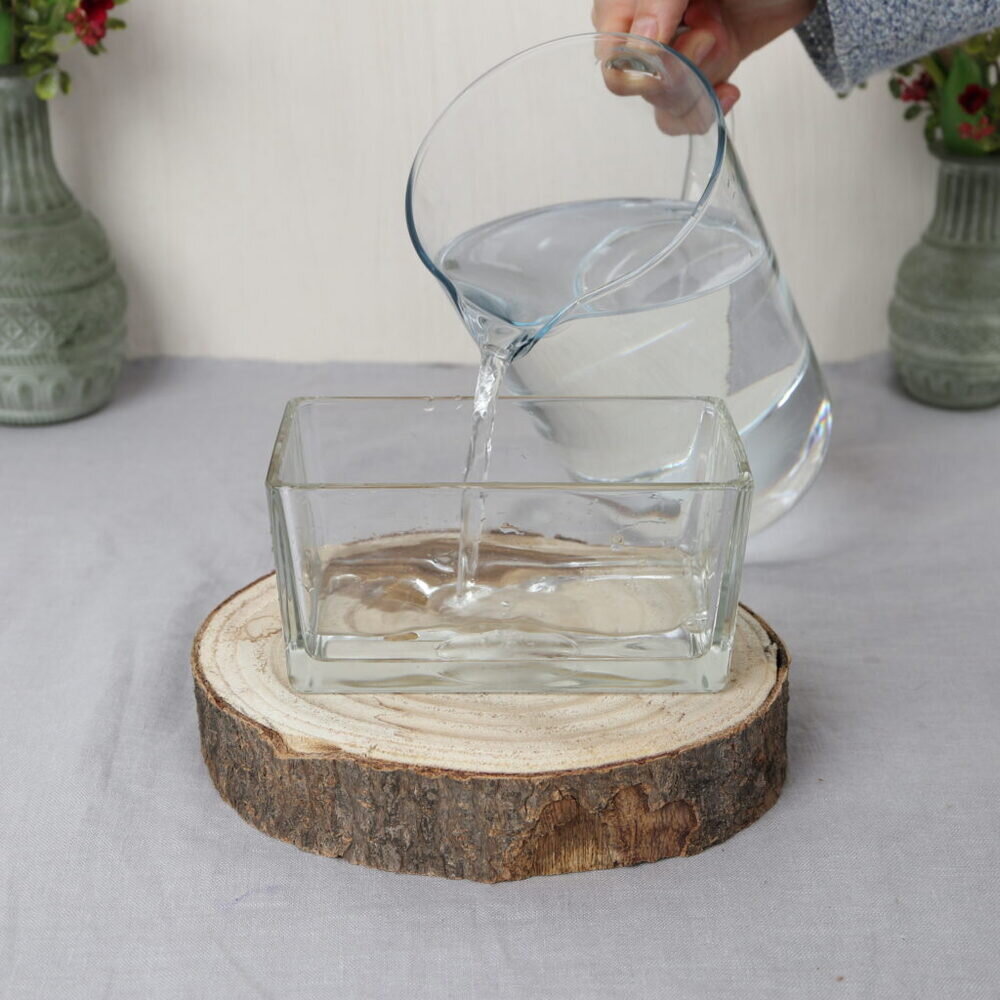 To do this, I first fill the small glass bowl with water.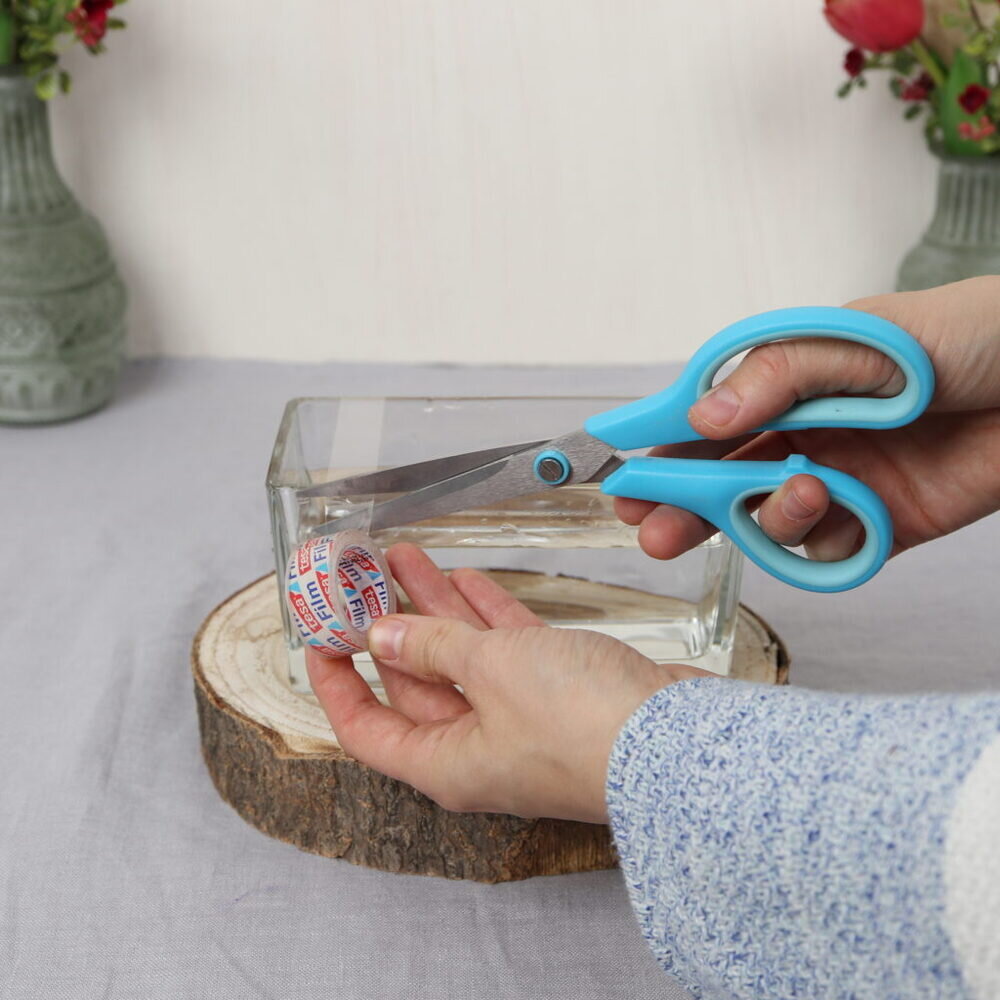 Then I make a grid with the transparent tape on the opening of the small bowl.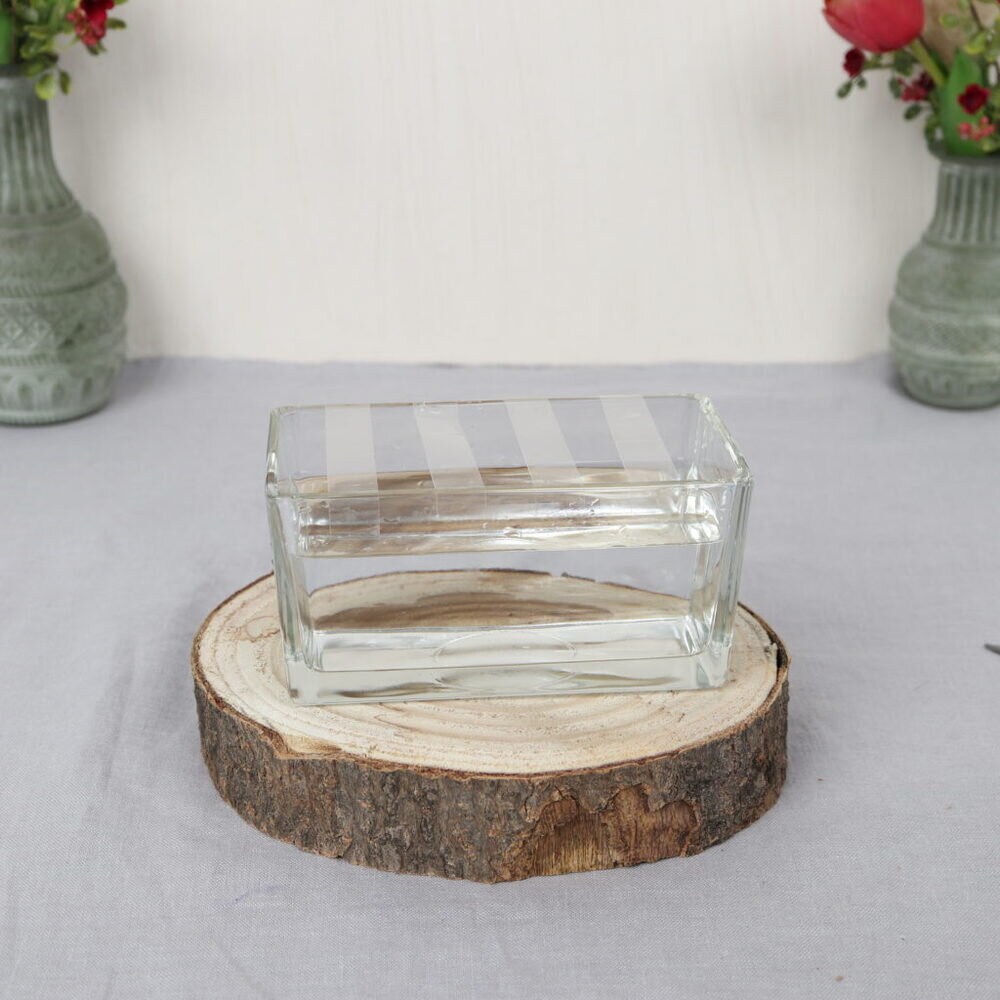 To do this, I cut the transparent tape and stick them on the bowl with equal spacing.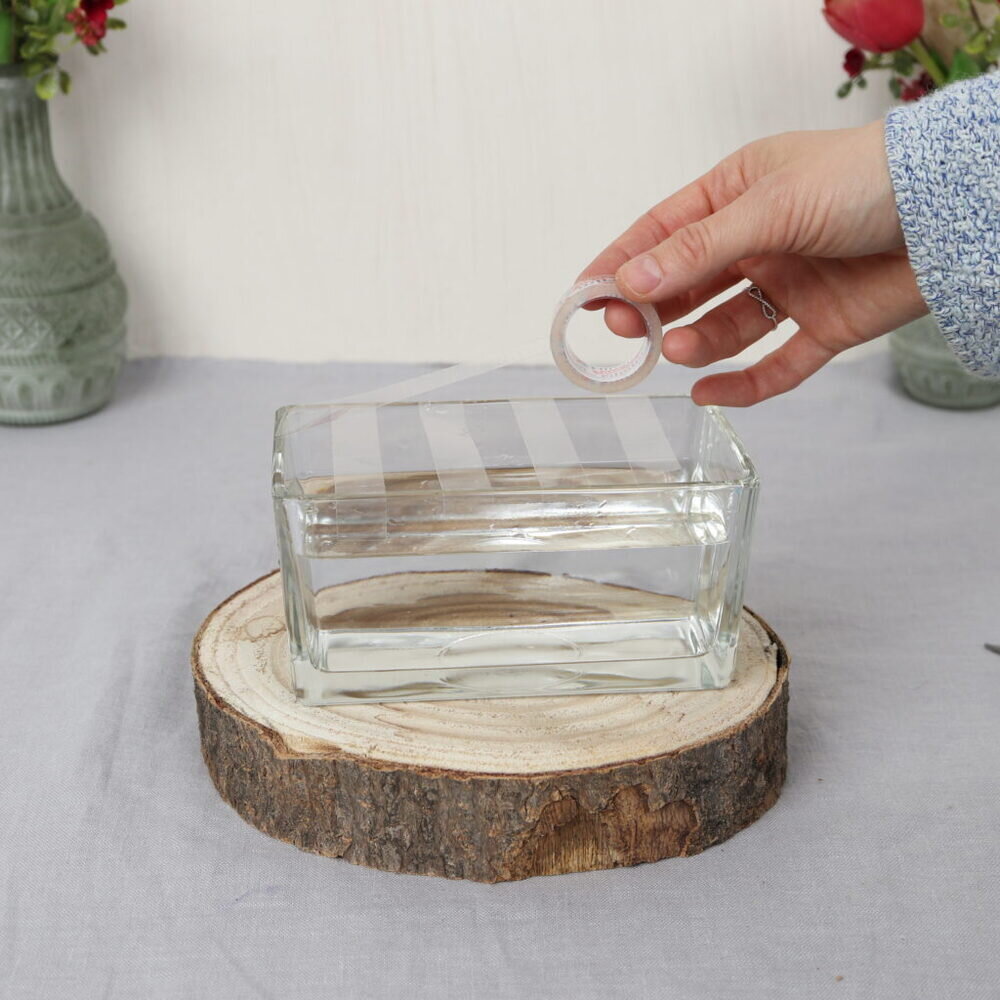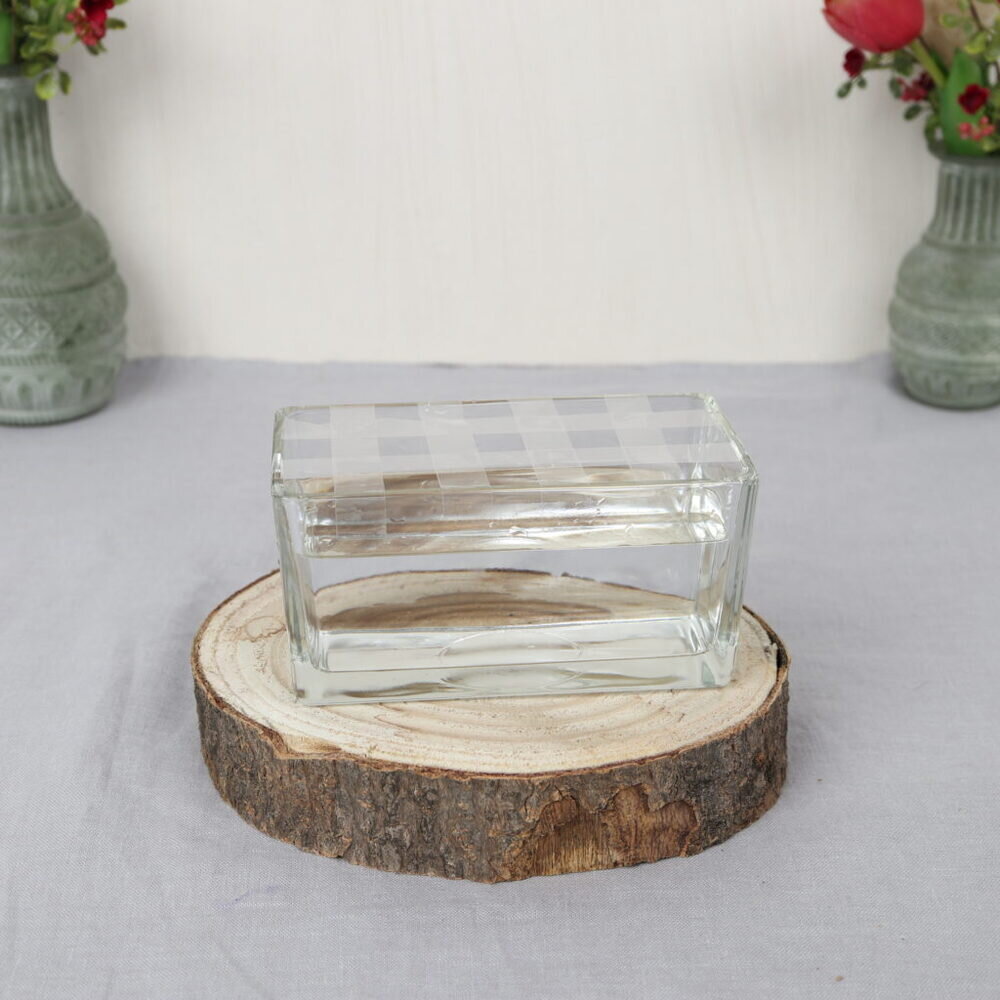 The result then looks like this: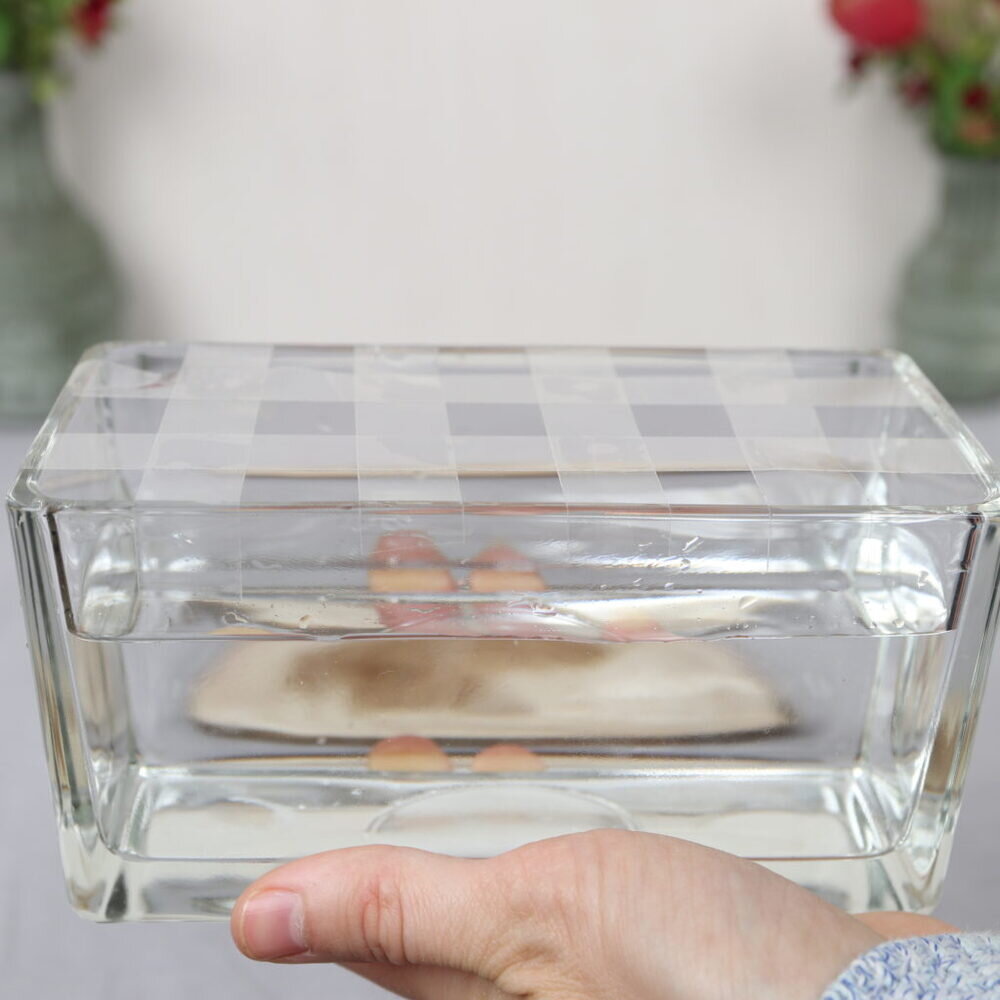 Step 2: Insert flowers
The second step is to arrange the flowers.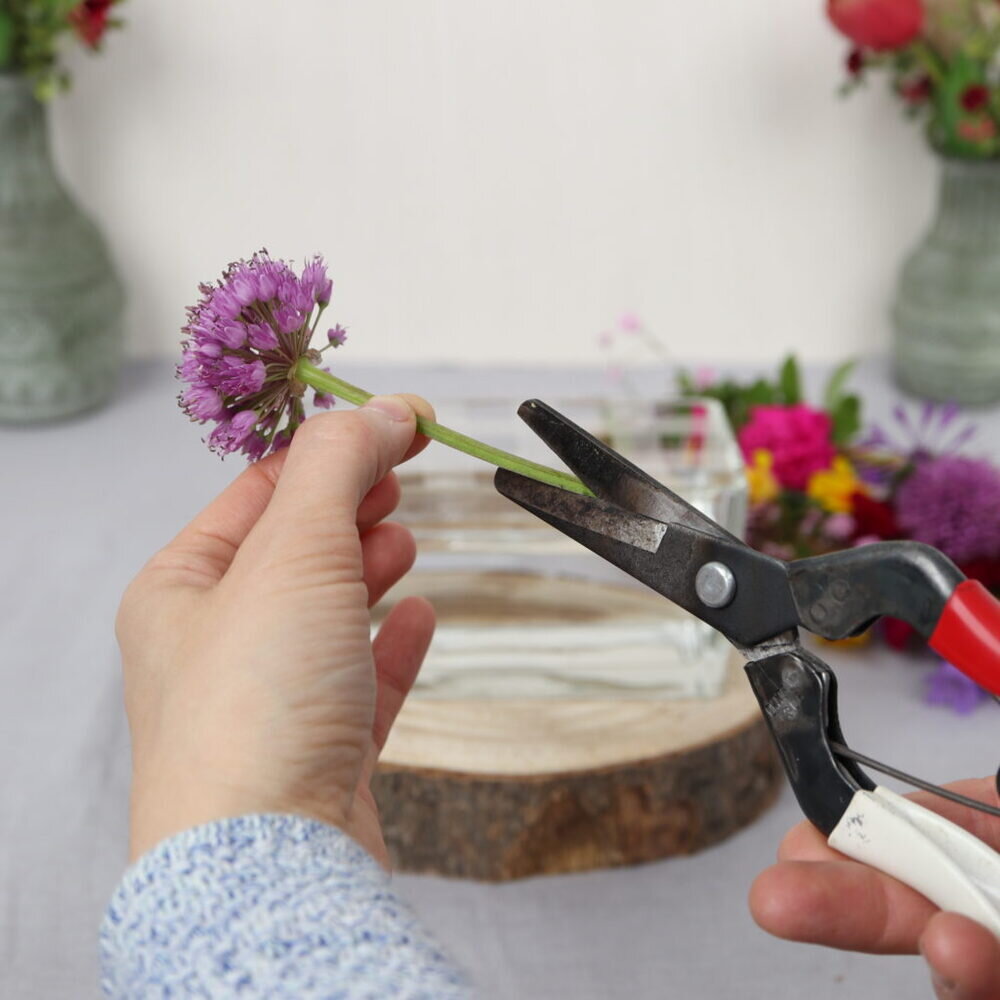 To do this, I cut the stems with the flower shears.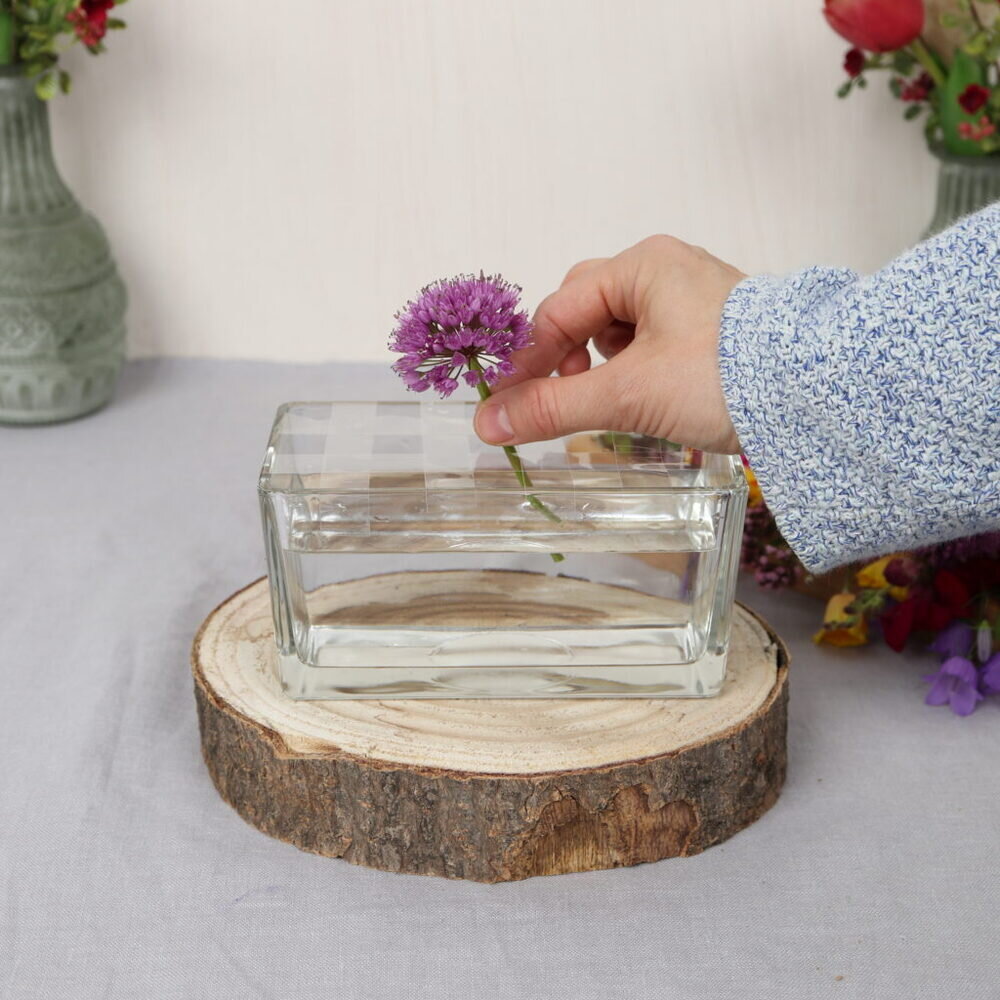 After that, I put the flowers through the spaces of the transparent tape grid, which gives the stems the required support.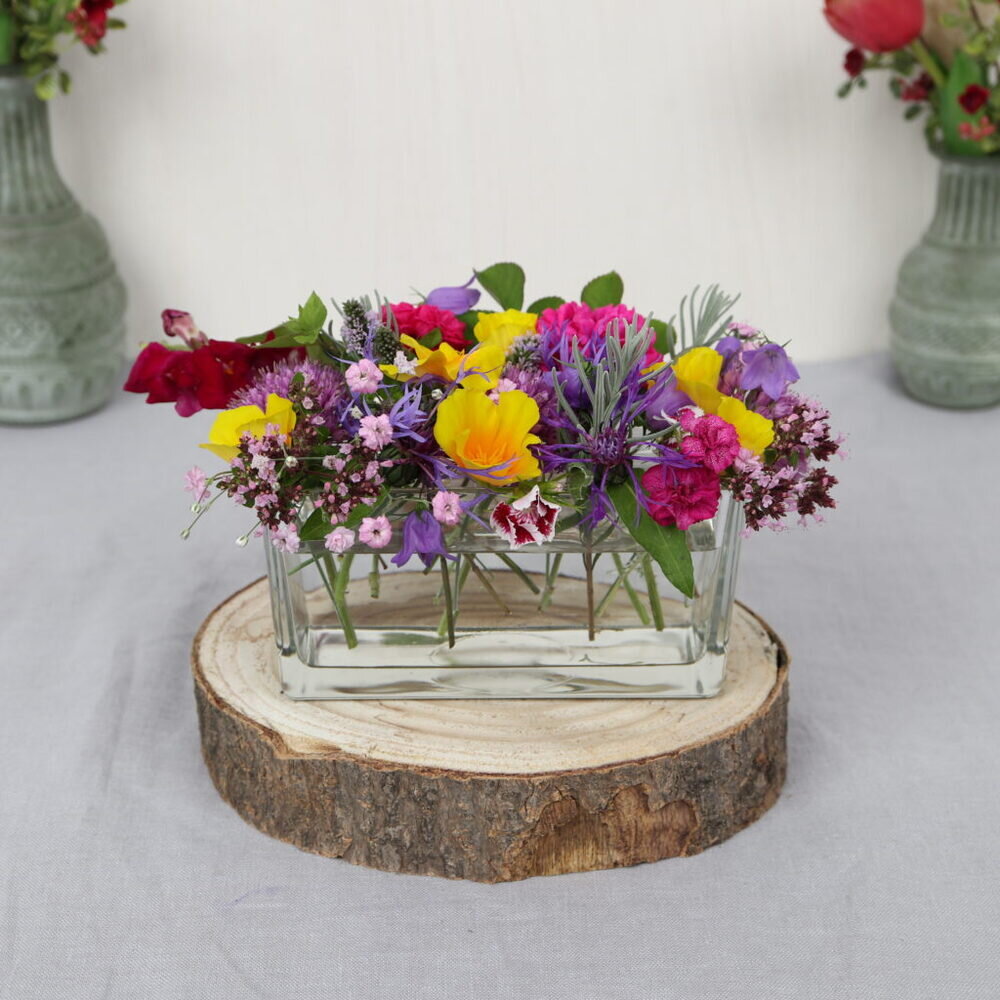 Step 3: Decorate large flat glass bowl
Now you can decorate the flat glass bowl.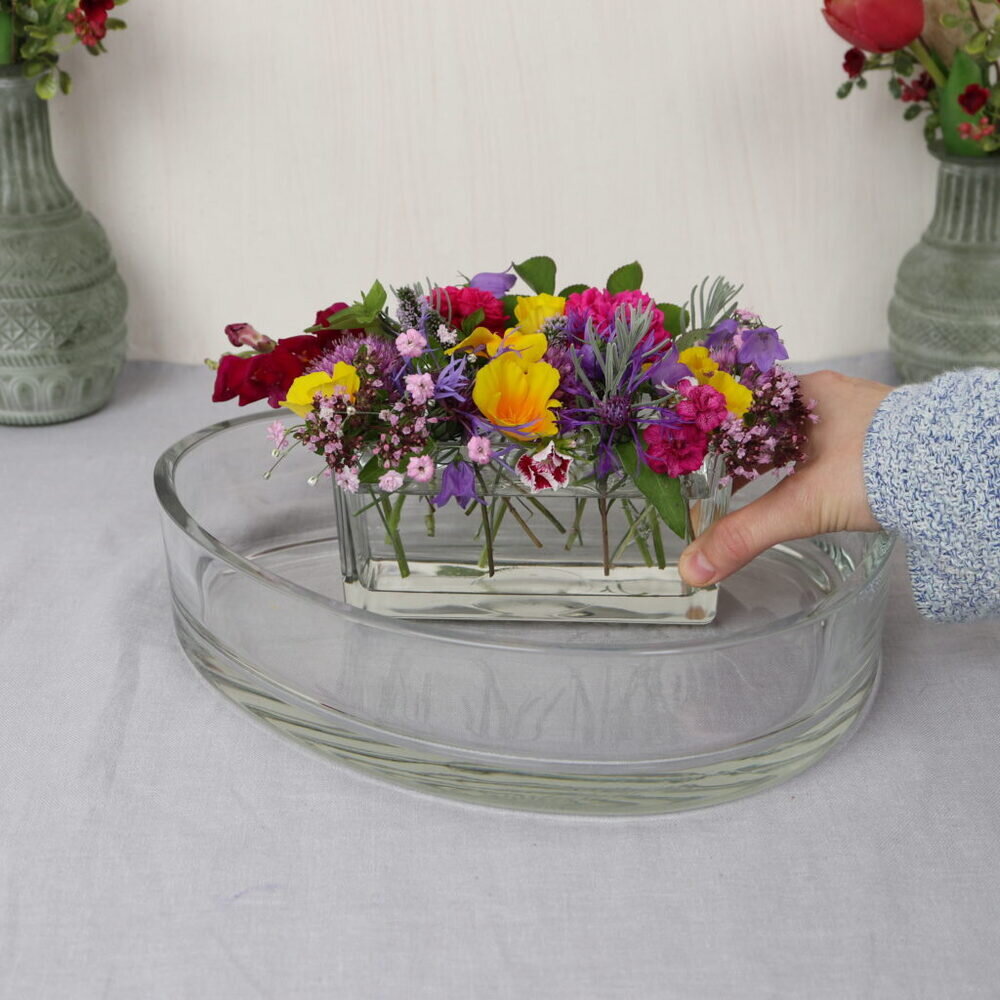 First I put the flower arrangement in the large bowl.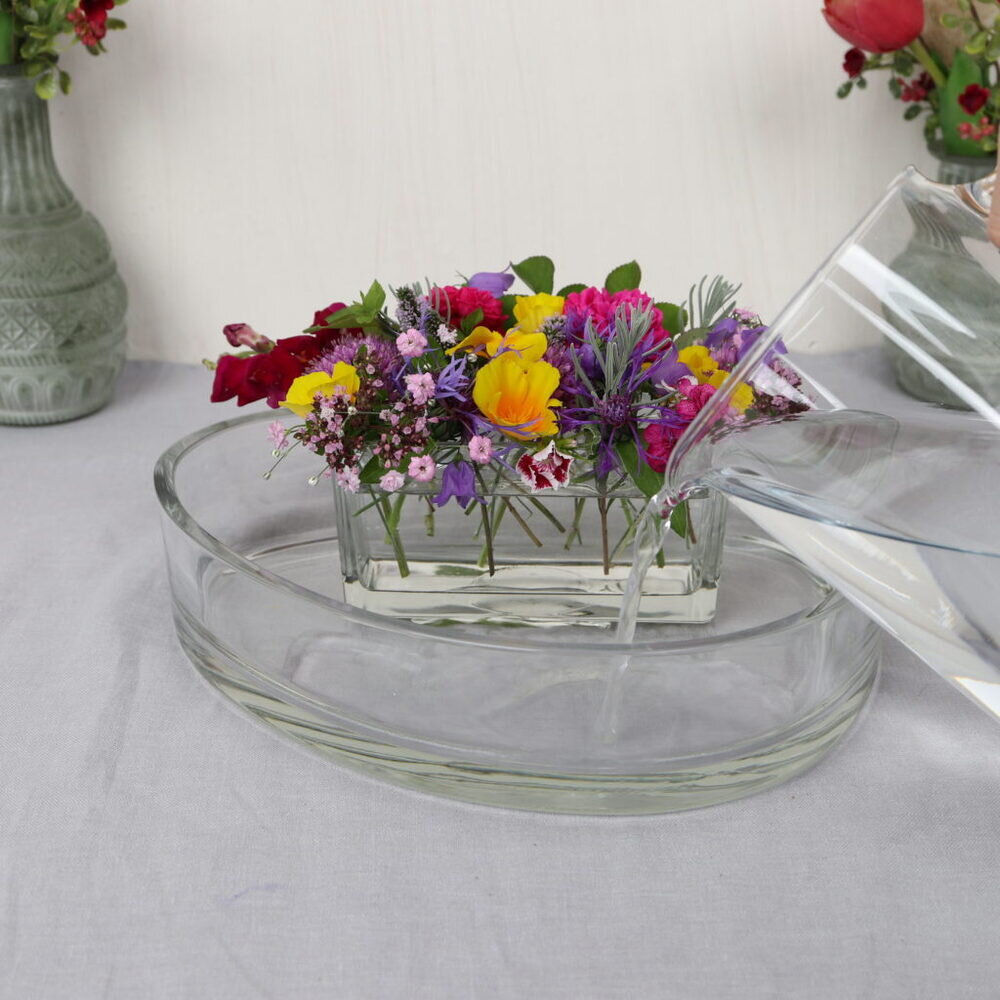 Then I pour water into the bowl.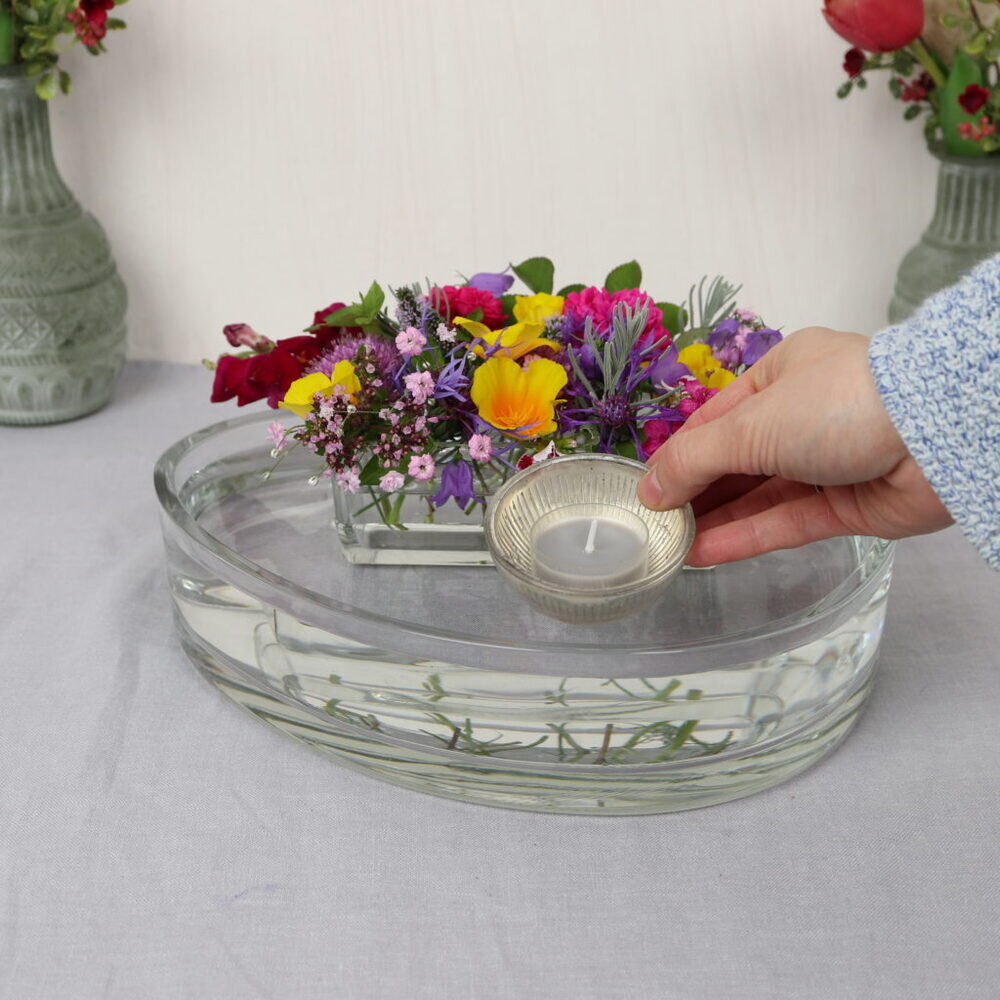 Now the floating bowl with tea light comes into the water.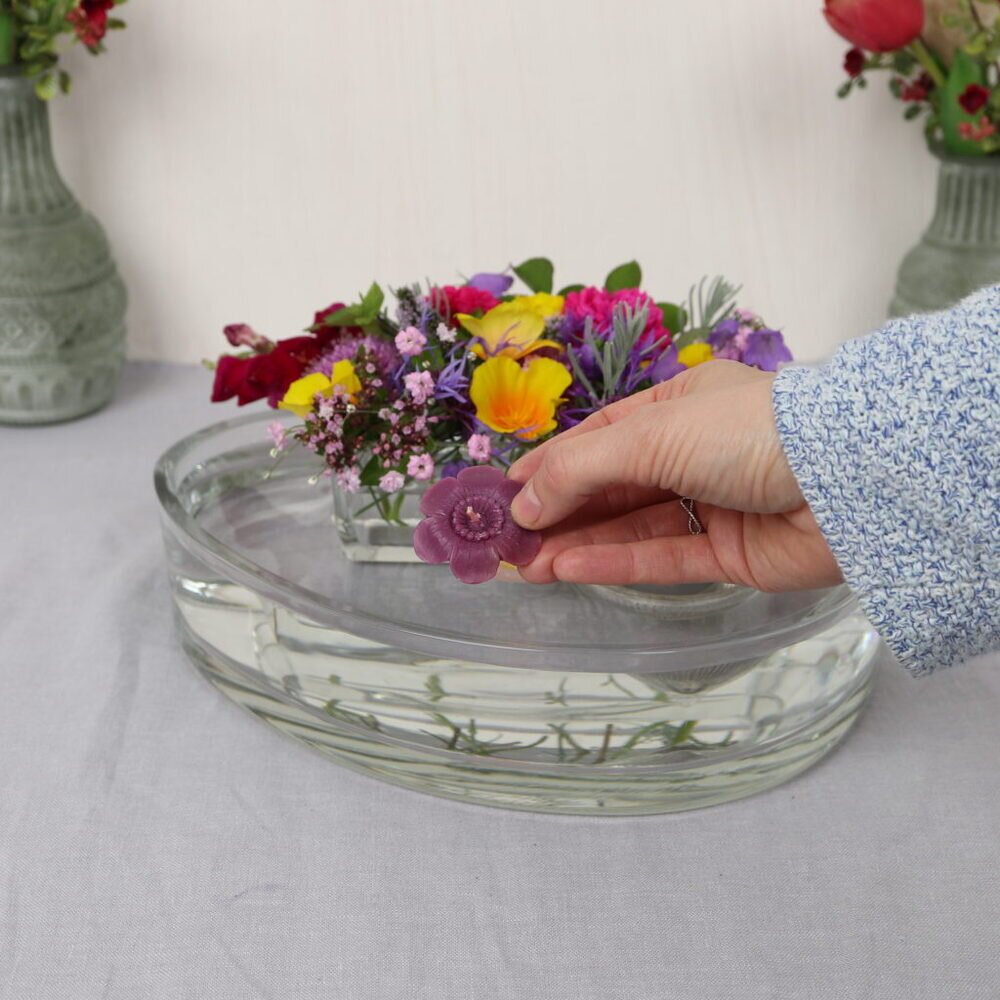 Then I put the floating candles in the water.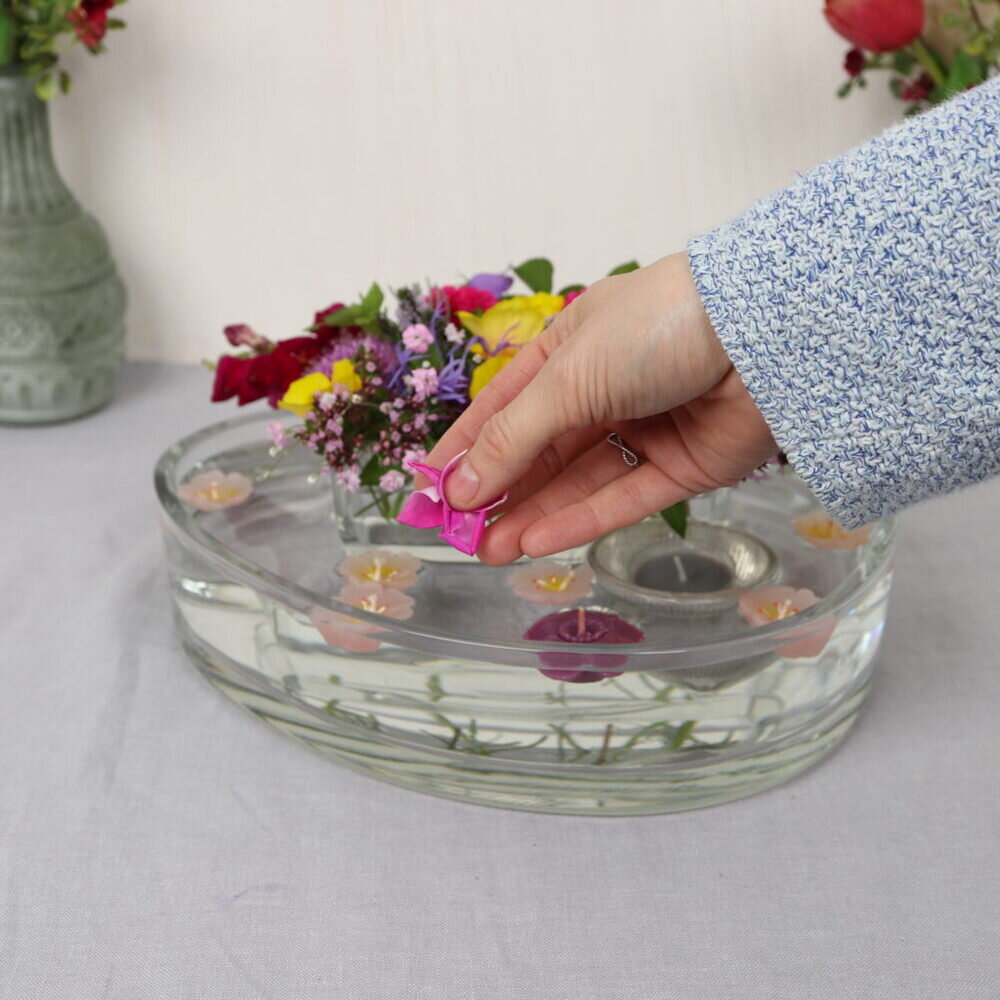 After that I scatter a few rose petals on the water surface.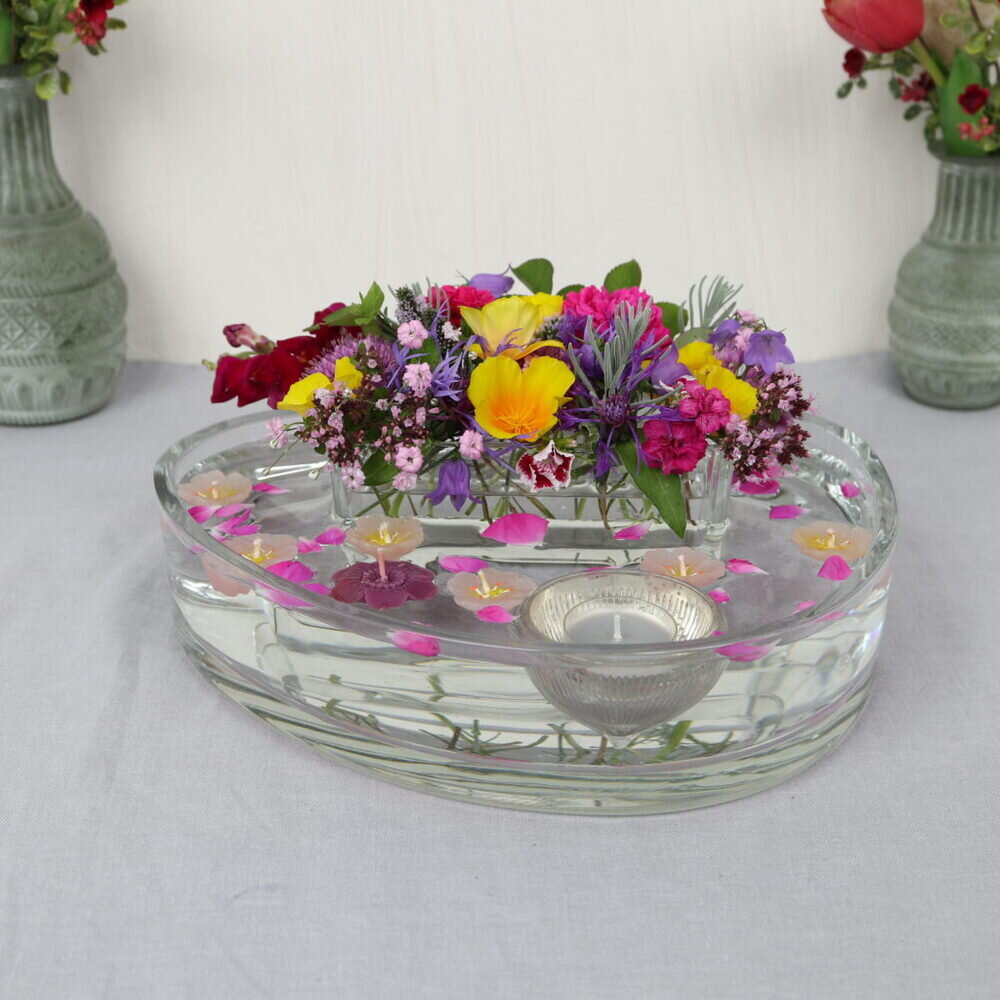 Please note that you do not leave the candles burning unattended and make sure that nothing can ignite!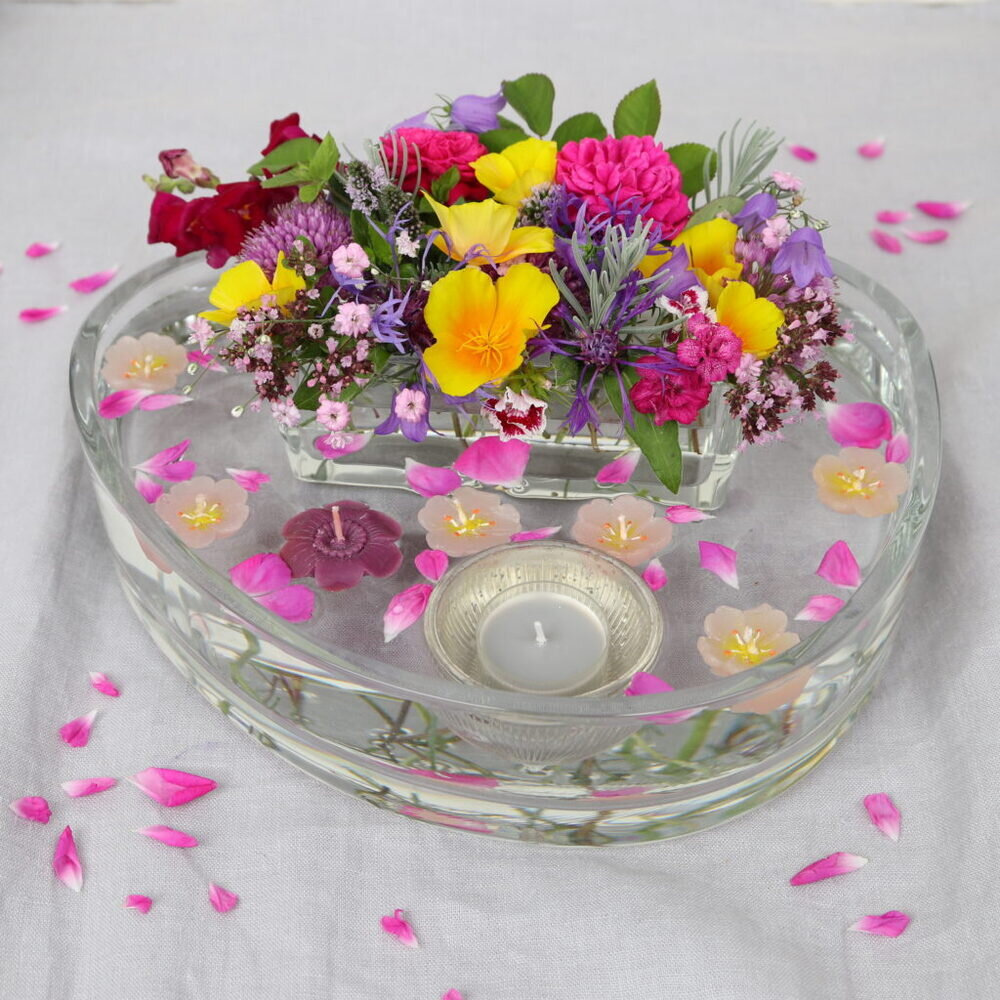 And the decorated glass bowl is ready! I hope you enjoyed this DIY as much as I did and you like the sight of the bowl with the flower decoration!