Today I show you a DIY idea for a beautiful and simple "maritime summer decoration": dried flowers in the shell! The shell is filled with sand and thus serves as a vase for the dried flowers.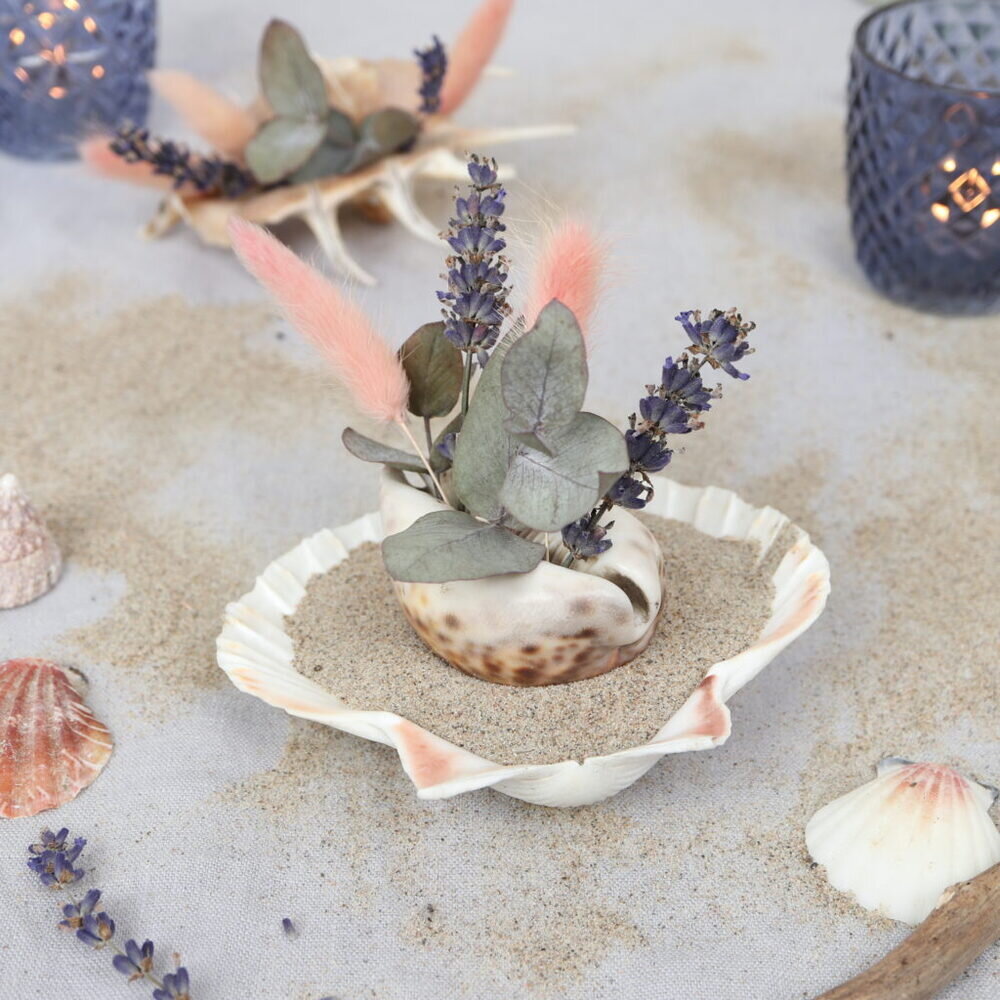 With the following step by step instructions you can easily make the summer decoration yourself! For this you need the following tools and materials:
Tools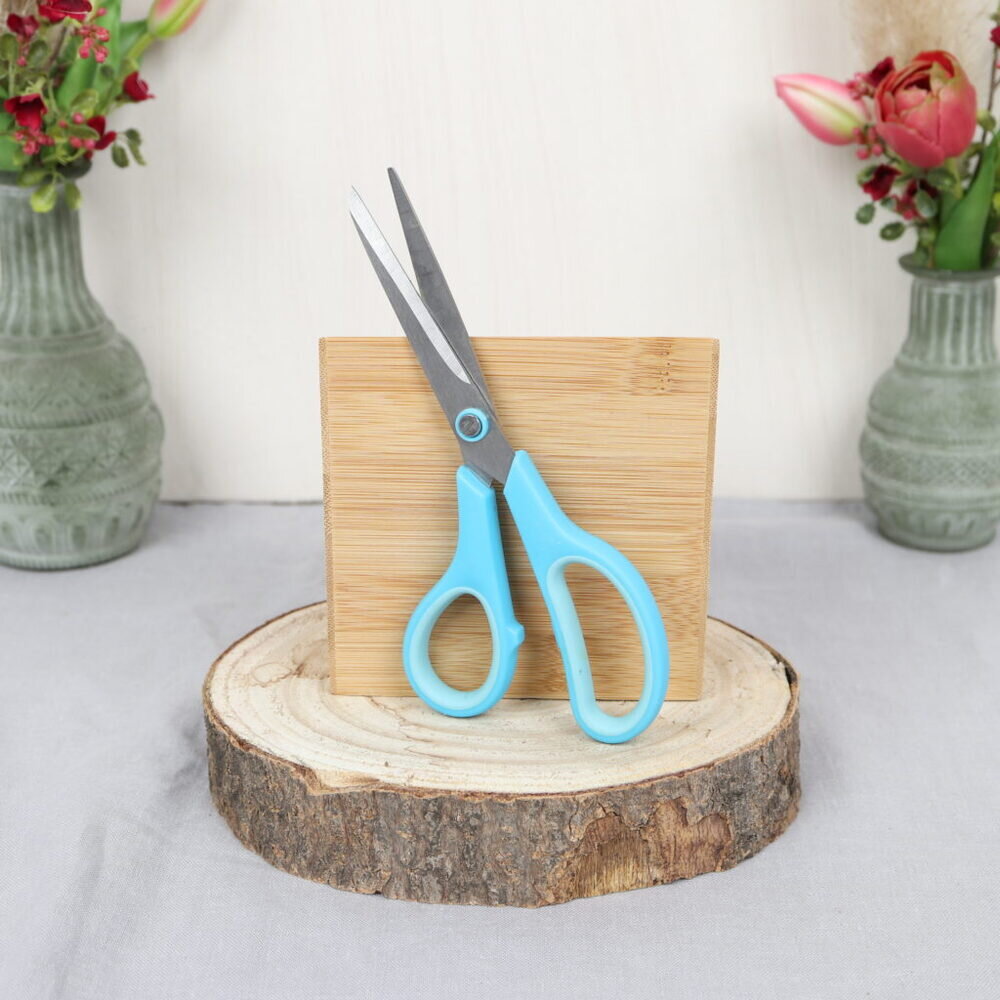 Here you can see what tools I used for the shell vases. You only need scissors to cut the dried flowers.
Materials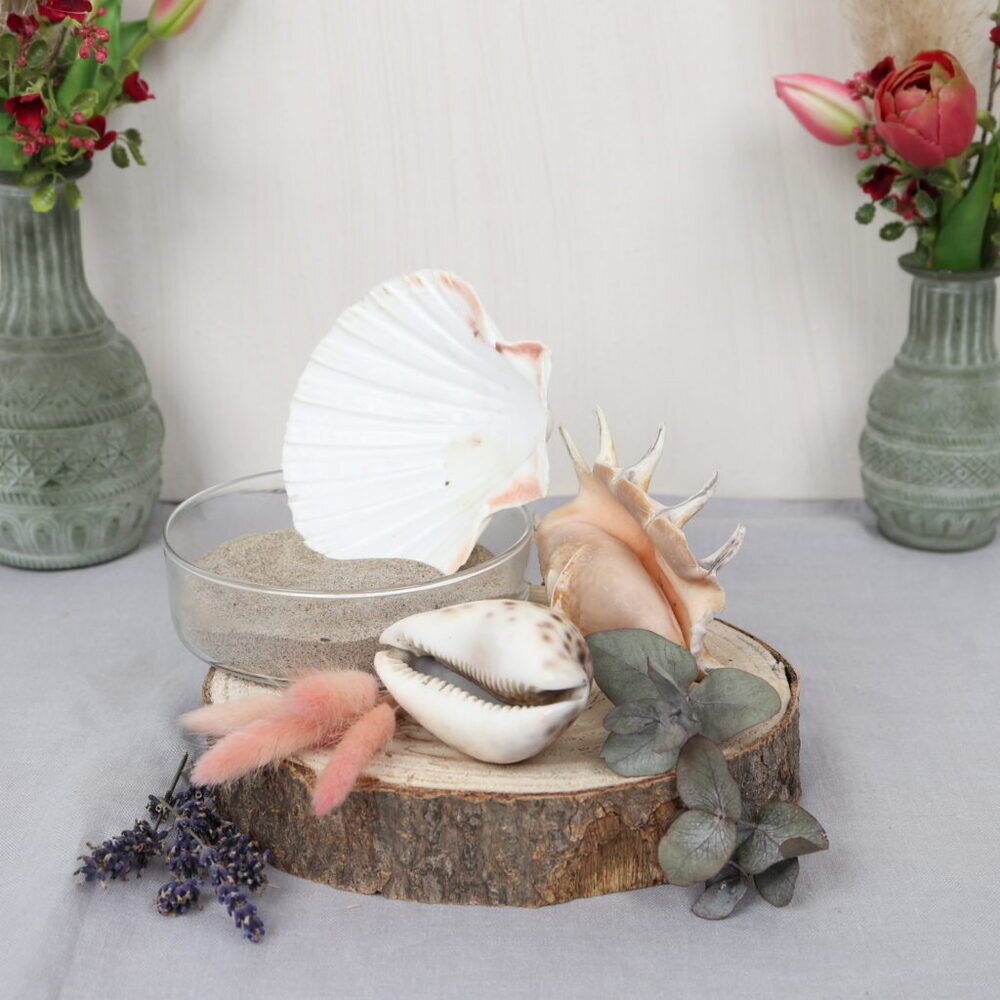 I used these materials for the summer decoration: a large scallop, a shell with an opening (such as a tiger shell or sea snail) and sand.
I used the following dried flowers: Lavender, eucalyptus and hare's-tail grass.
| Material | Search on |
| --- | --- |
| Large scallop | * |
| Tiger shell | * |
| Sea snail | * |
| Sand | * |
| Dried lavender | * |
| Dried eucalyptus | * |
| Dried hare's-tail grass | * |
Instruction | Maritime summer decoration: dried flowers in the shell
Step 1: Fill shells with sand
In the first step, I fill the large scallop with sand.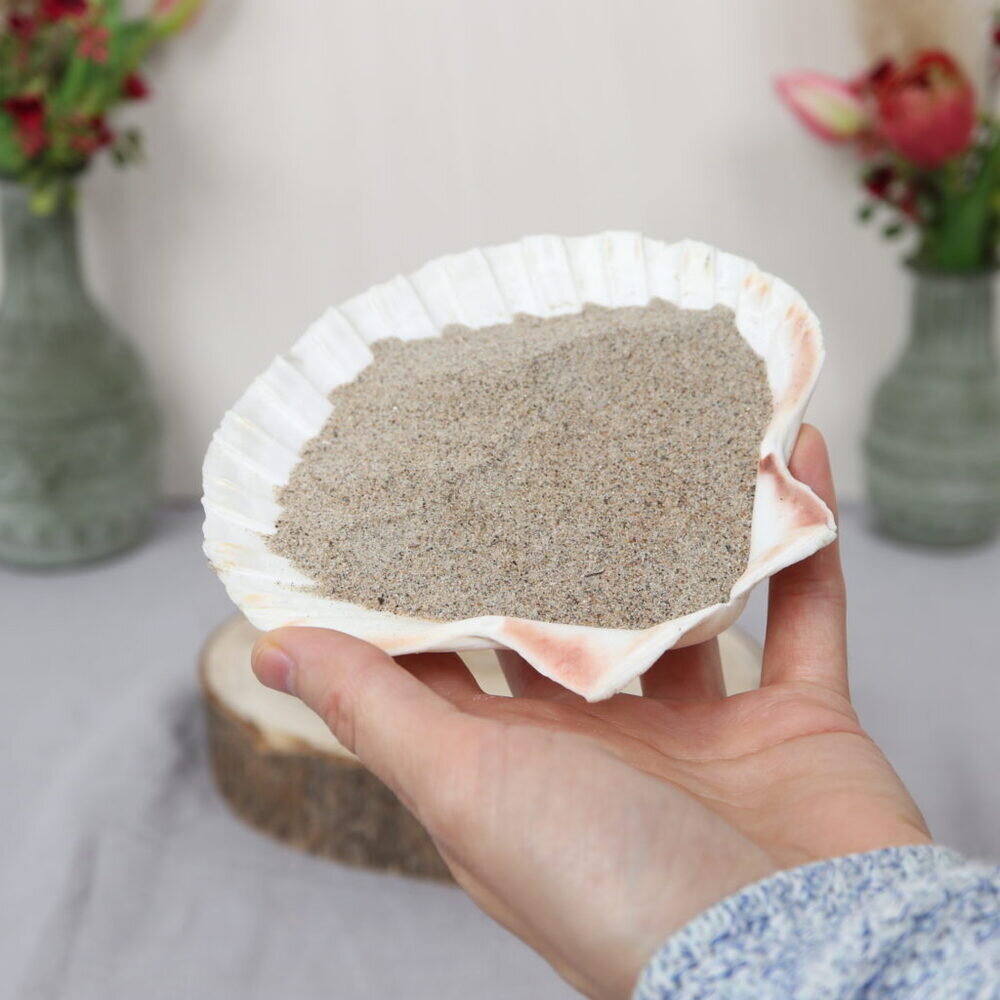 Then I fill the opening of the tiger shell with sand. The tiger shell later serves as a vase.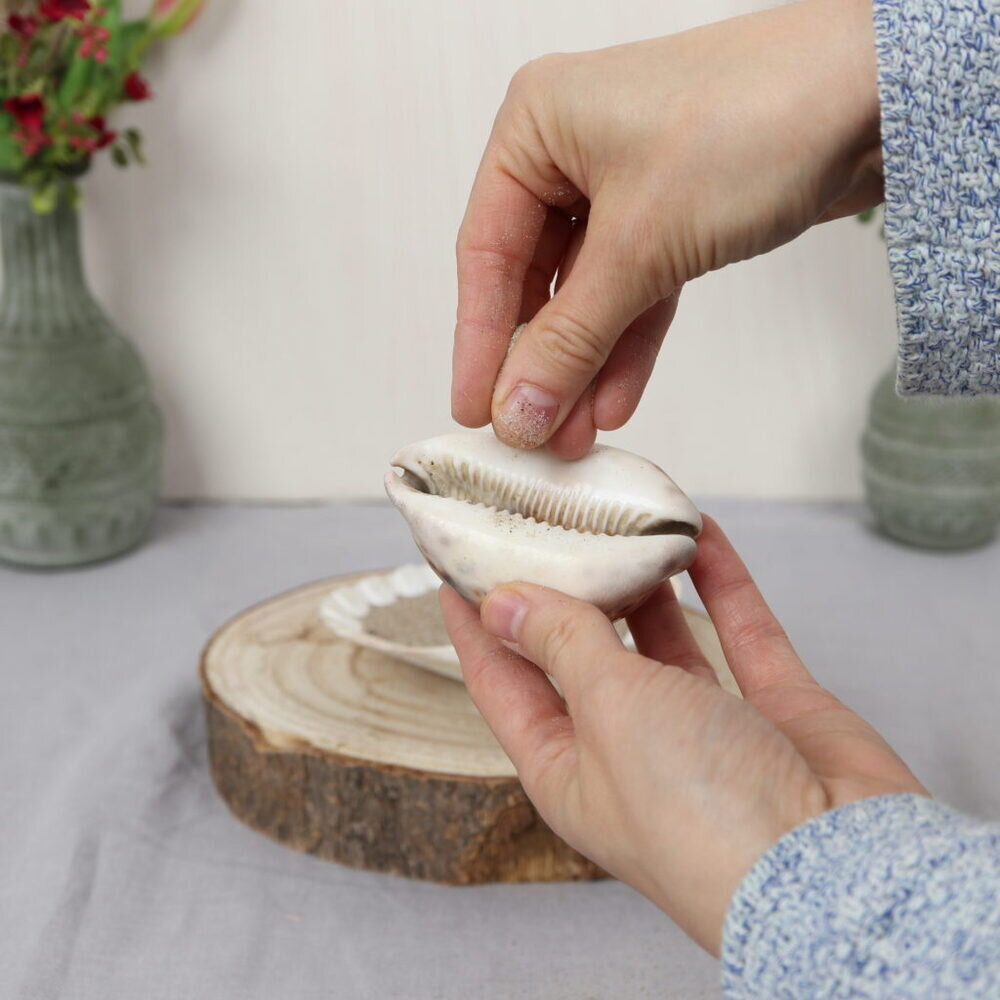 The sand gives enough support to the dried flowers.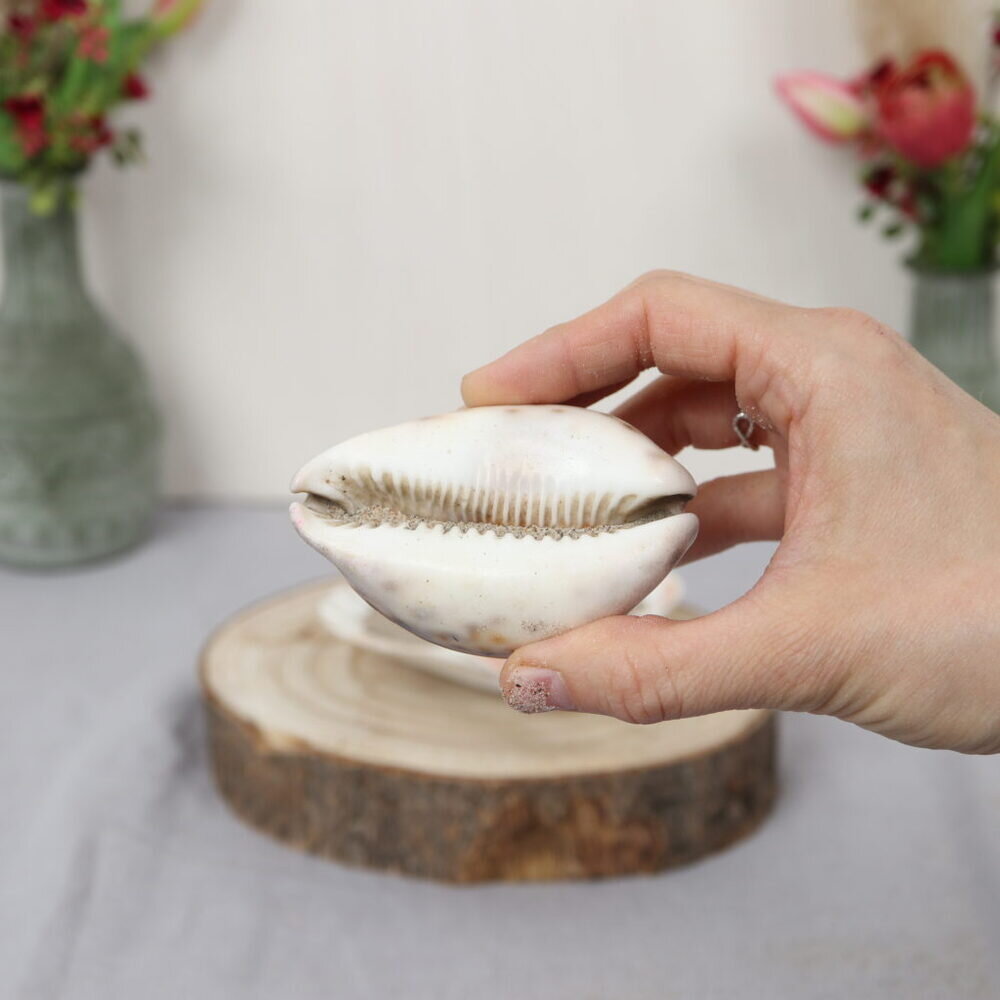 I now place the tiger shell on top of the scallop.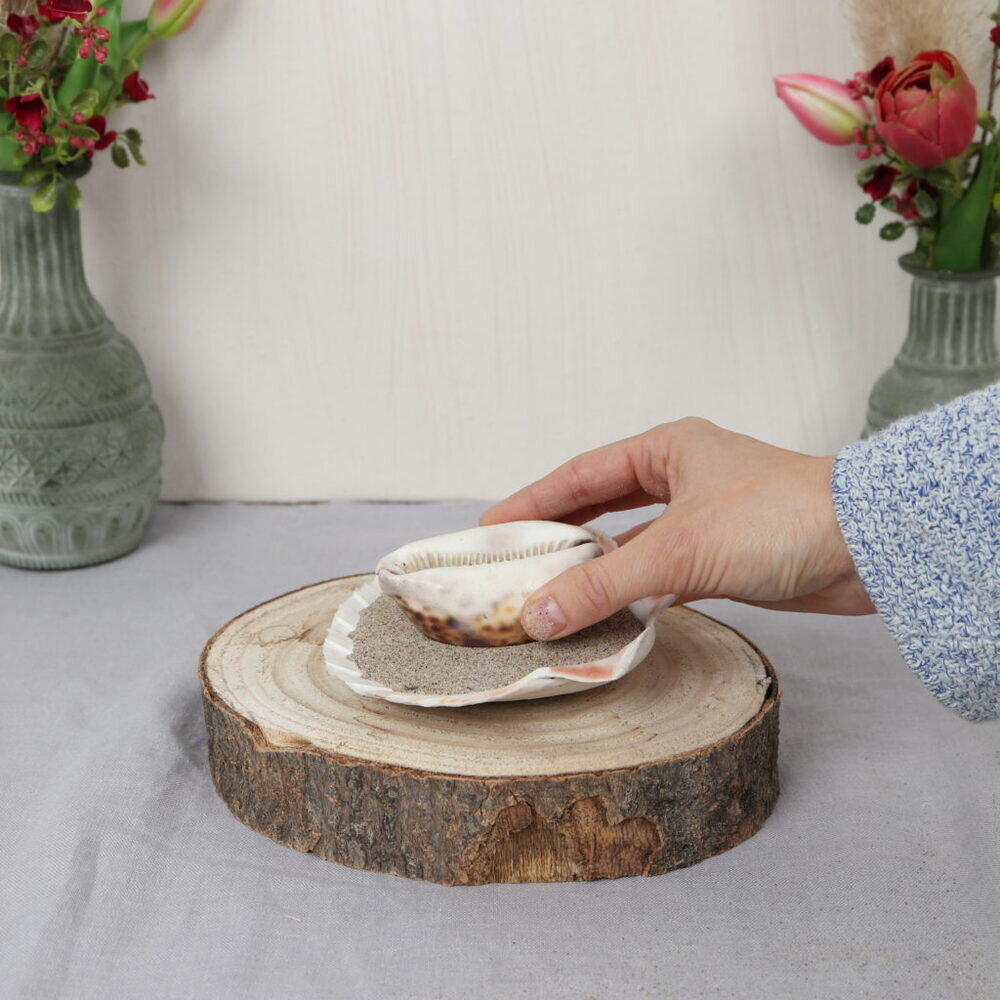 Step 2: Cut dried flowers
The second step is to cut the dried flowers with the scissors to the desired length.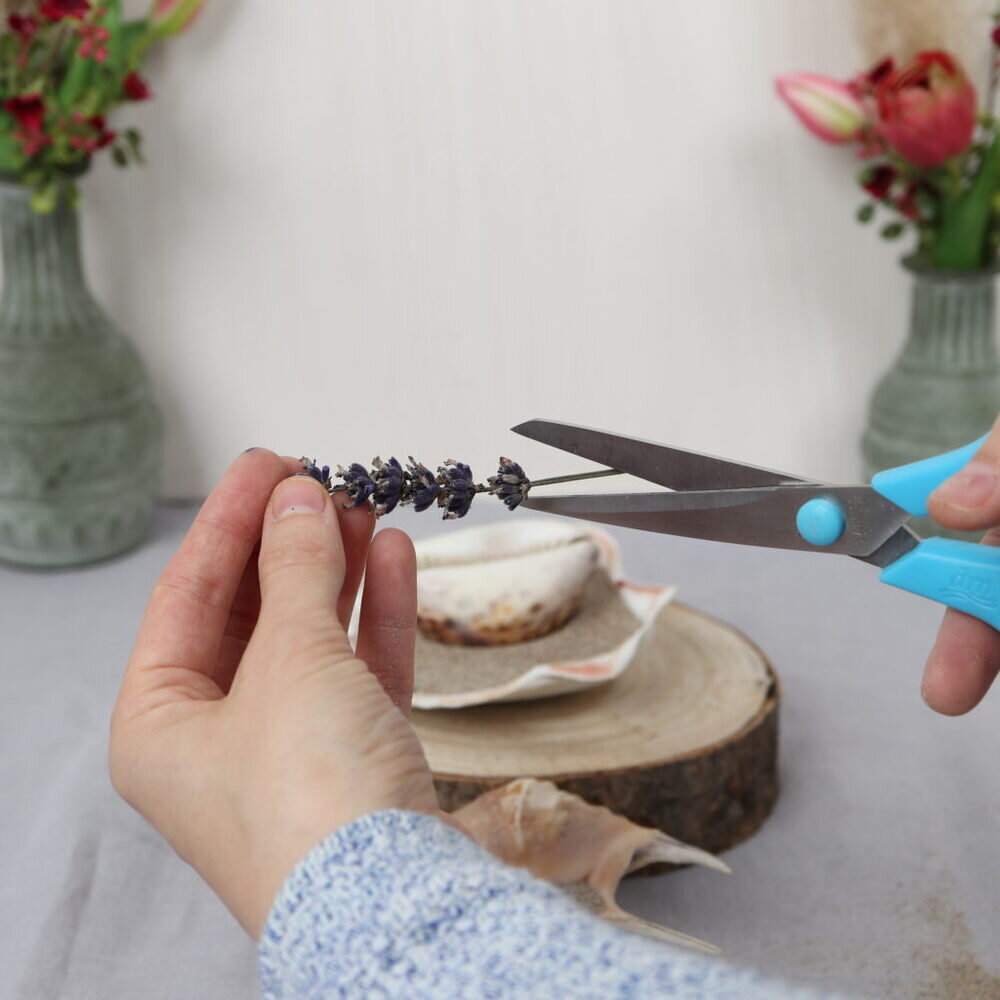 Step 3: Insert dried flowers
Now eucalyptus, lavender and hare's-tail grass can be plugged into the sand of the tiger shell.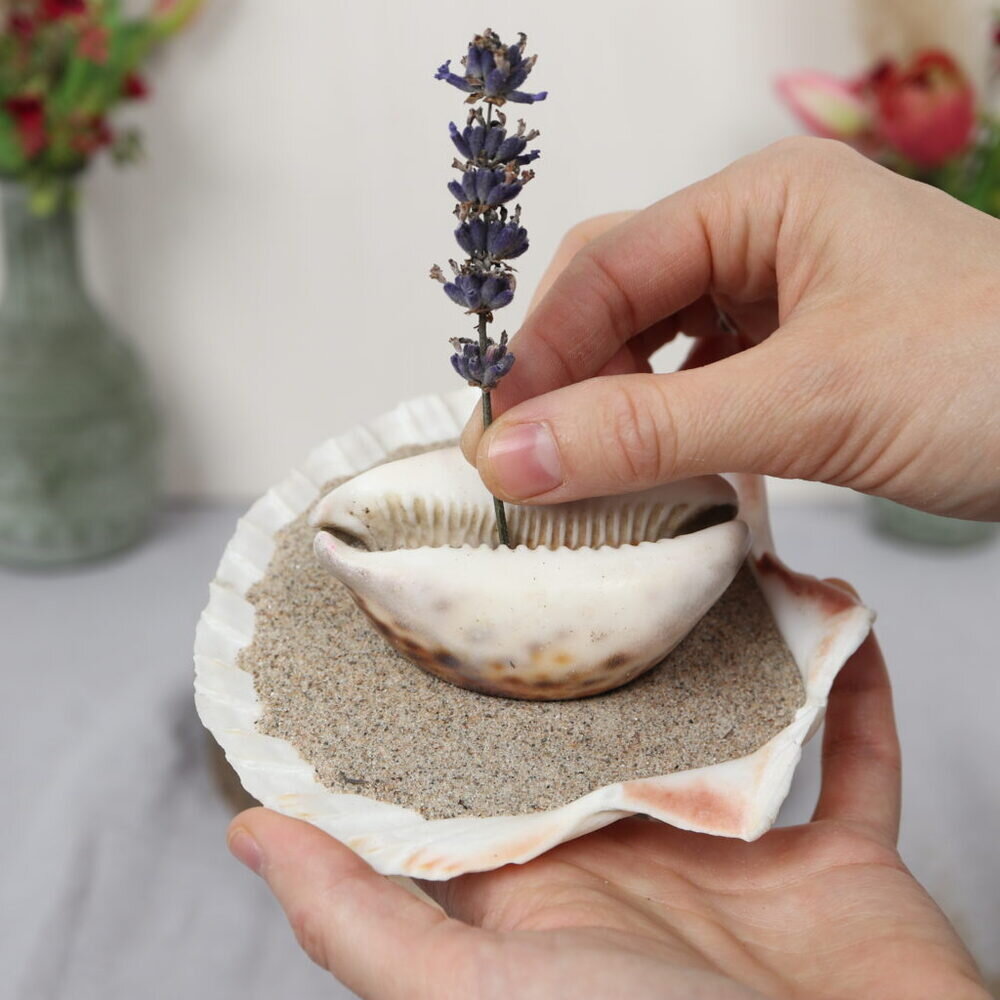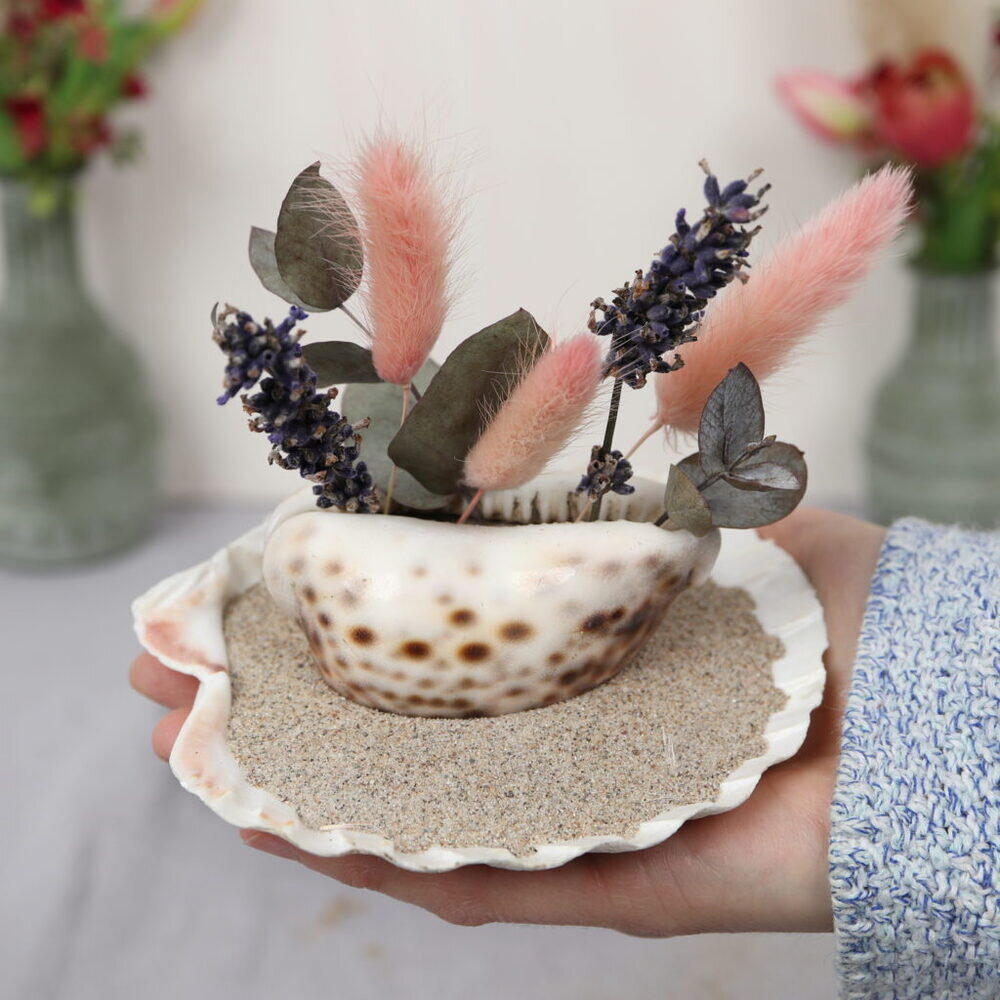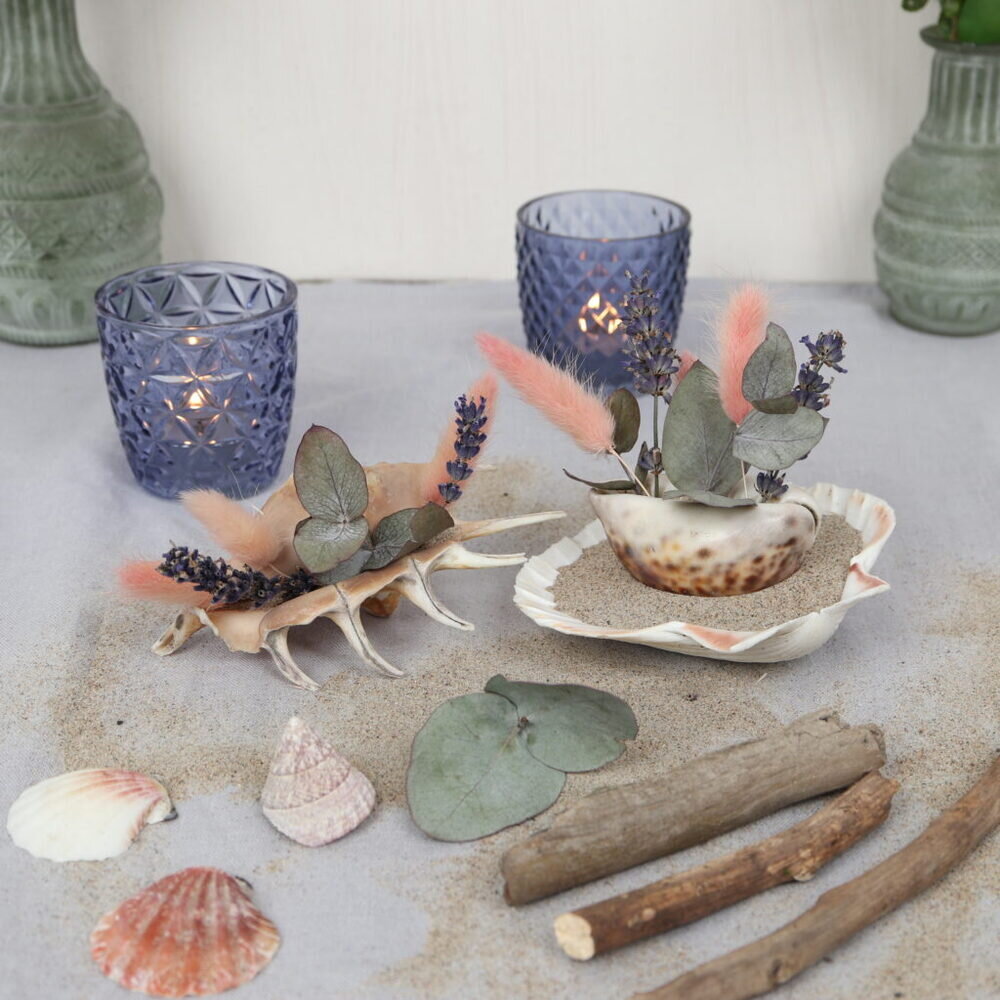 And ready is the maritime summer decoration! I hope this DIY has made you as much fun as me and you like the sight of the shell vases!