Today I show you a quick and easy upcycling idea about how to make a candle holder from old lids. Leftover lids of canned food etc. can be tinkered in a few steps to a beautiful candle decoration!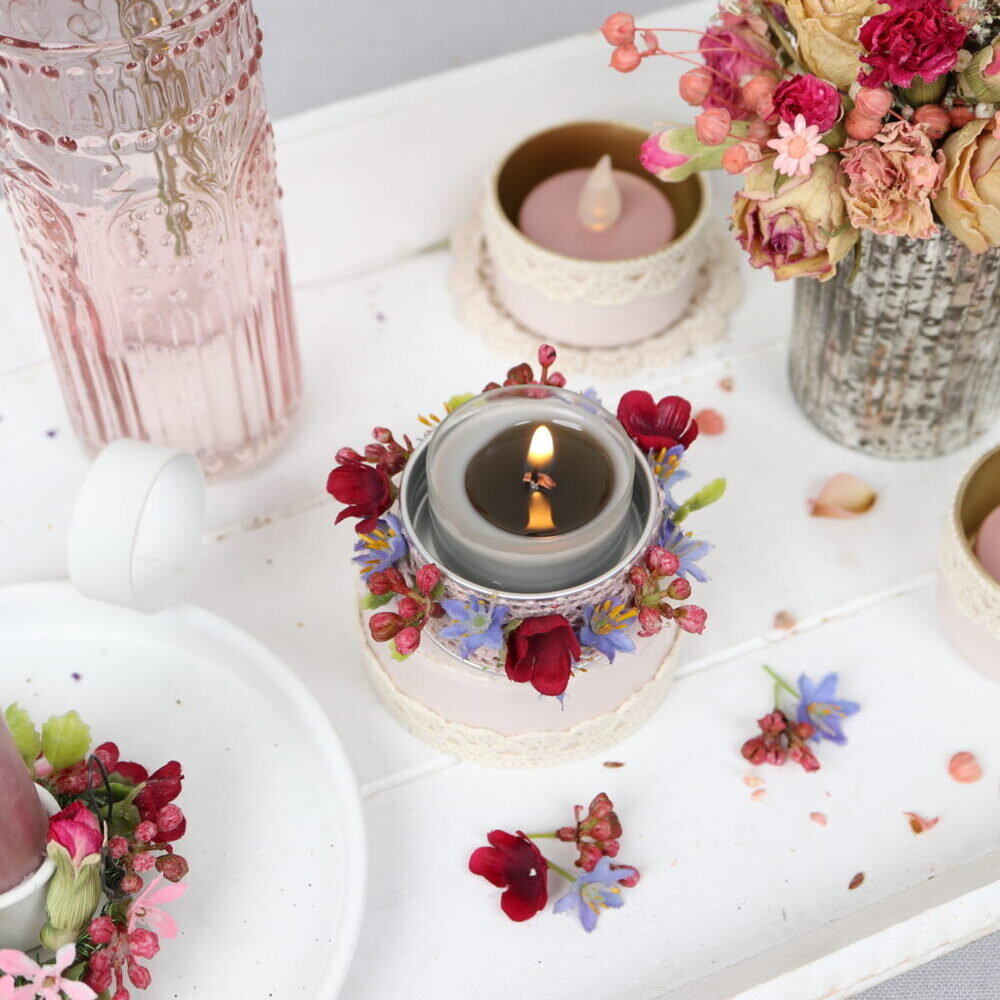 The lids are simply glued together, wrapped with a pretty ribbon and decorated with artificial flowers. This allows you to create not only a beautiful table decoration, the candle holder is also suitable as a pretty gift idea.
With the following step by step instructions you can easily make the candle holder from lids yourself! For this you need the following tools and materials:
Tools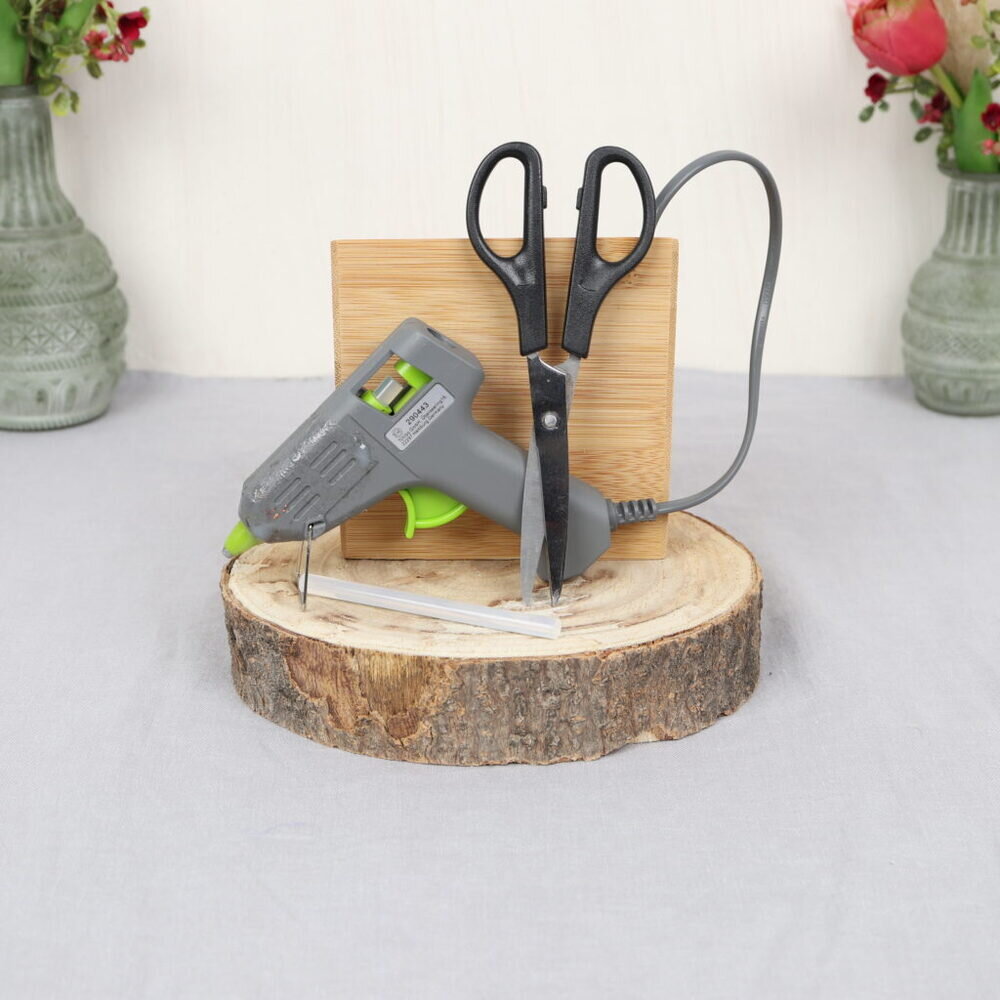 Here you can see what tools I used for the upcycled candle holder. You need a hot glue gun with hot glue sticks and scissors.
Materials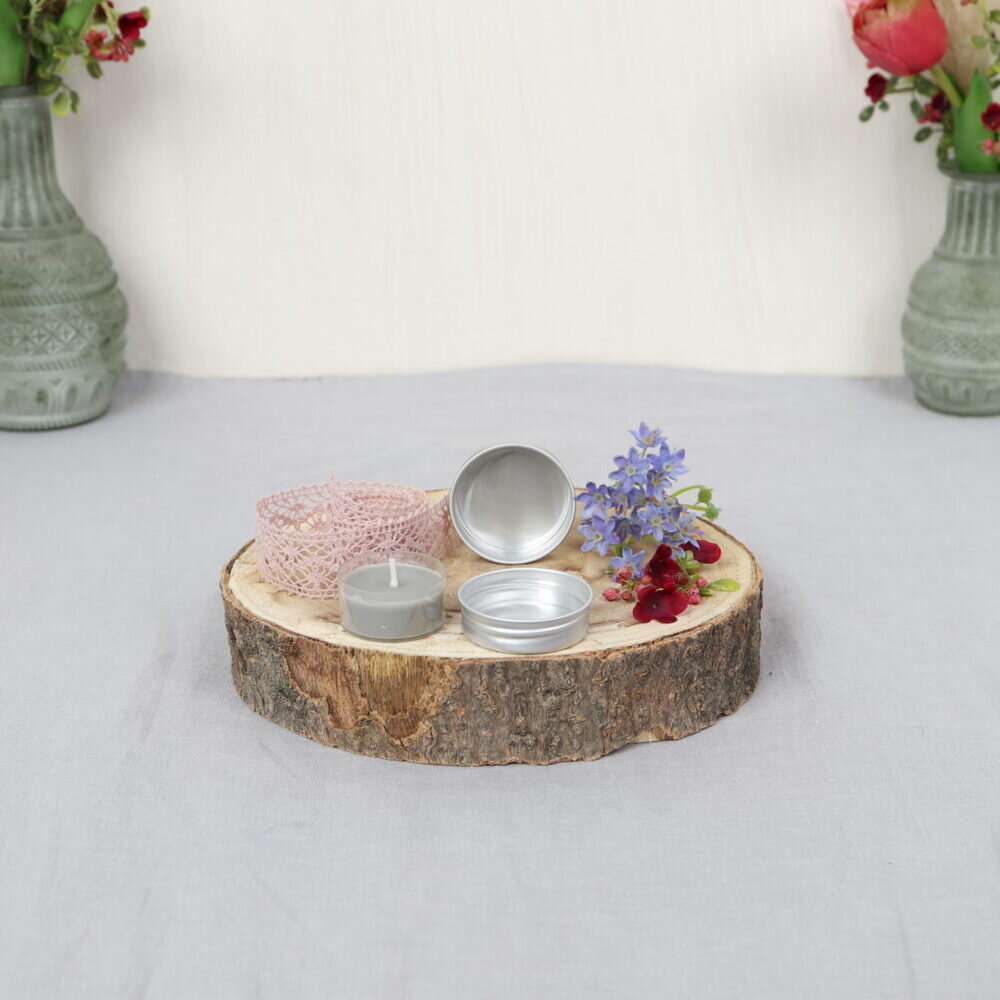 These are the materials I used for for the candle holder: two lids, a pink decorative ribbon (I used a crochet lace ribbon because I just have to put the flowers through the holes later and save the gluing), various artificial flowers and a tea light.
Tutorial | Upcycling: Make your own candle holder from old lids
Step 1: Glue the lids together
In the first step, I glue the two lids together.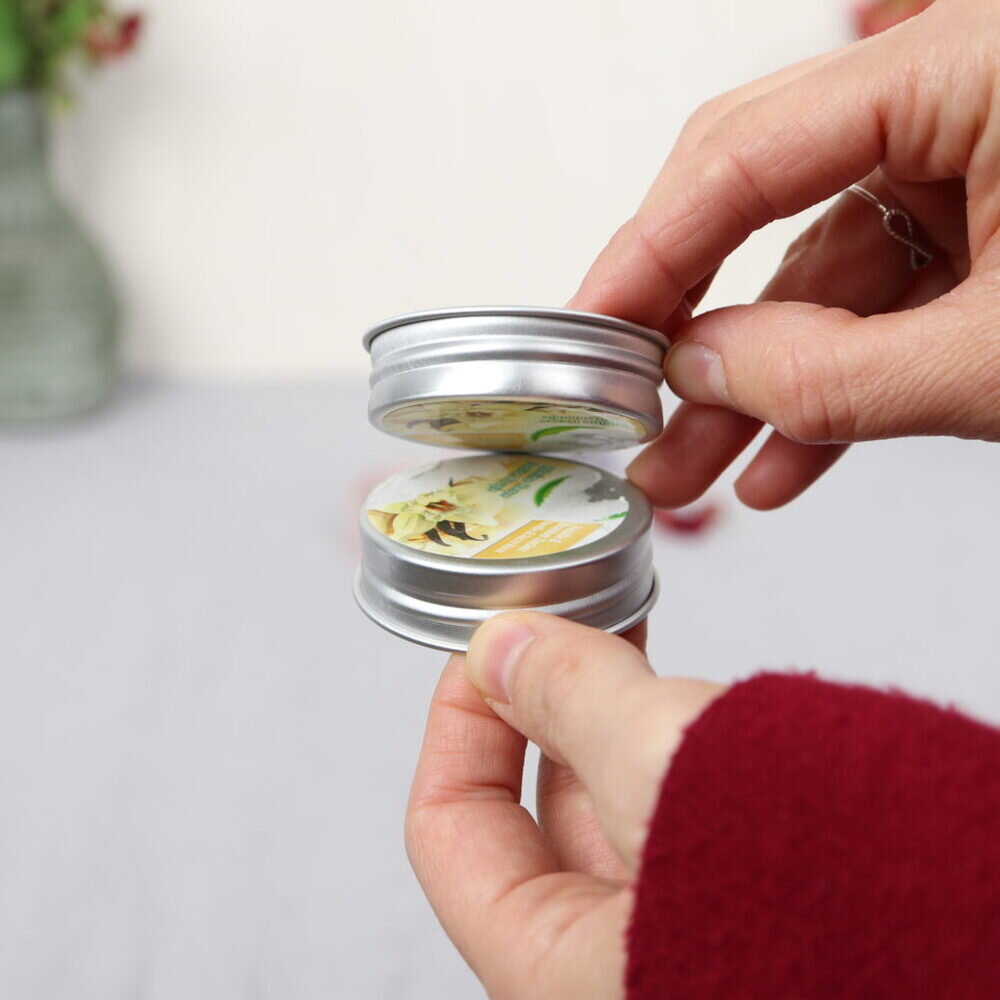 I use my hot glue gun for this and glue the flat sides together so that the openings face down and up.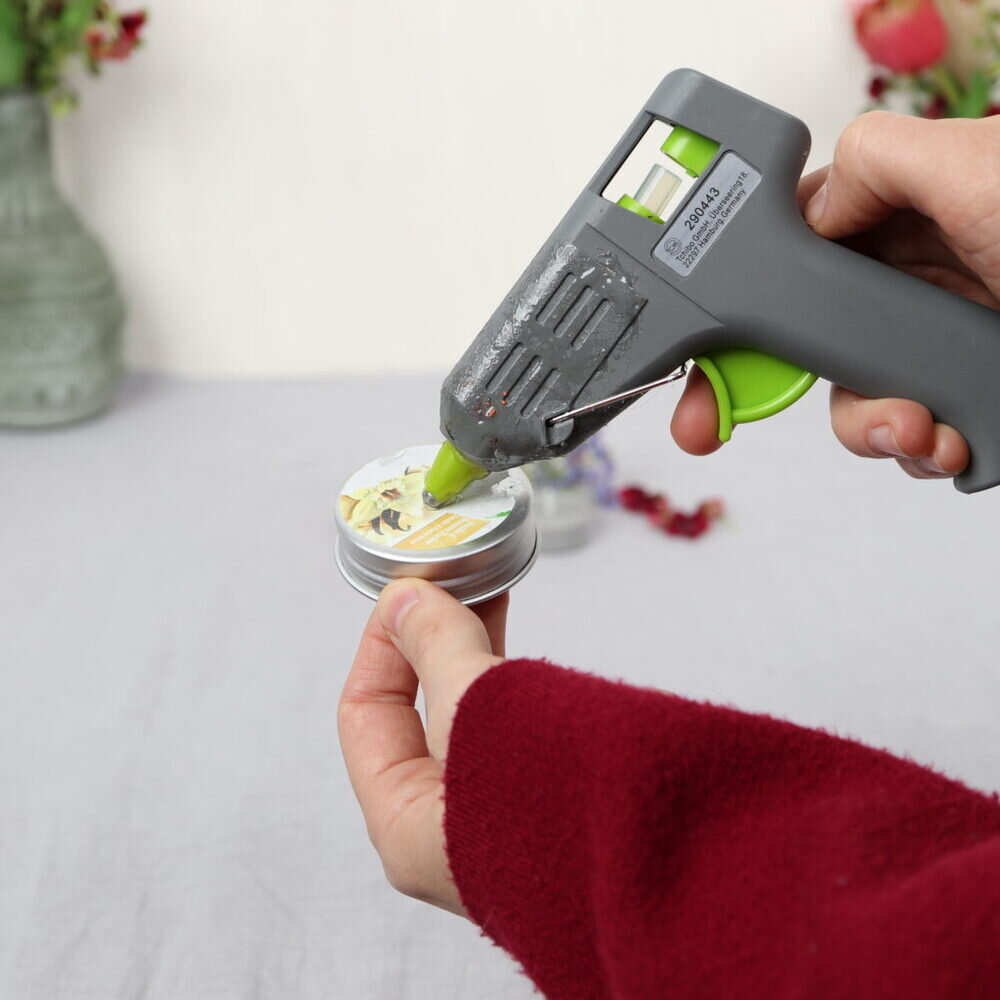 The result then looks like this: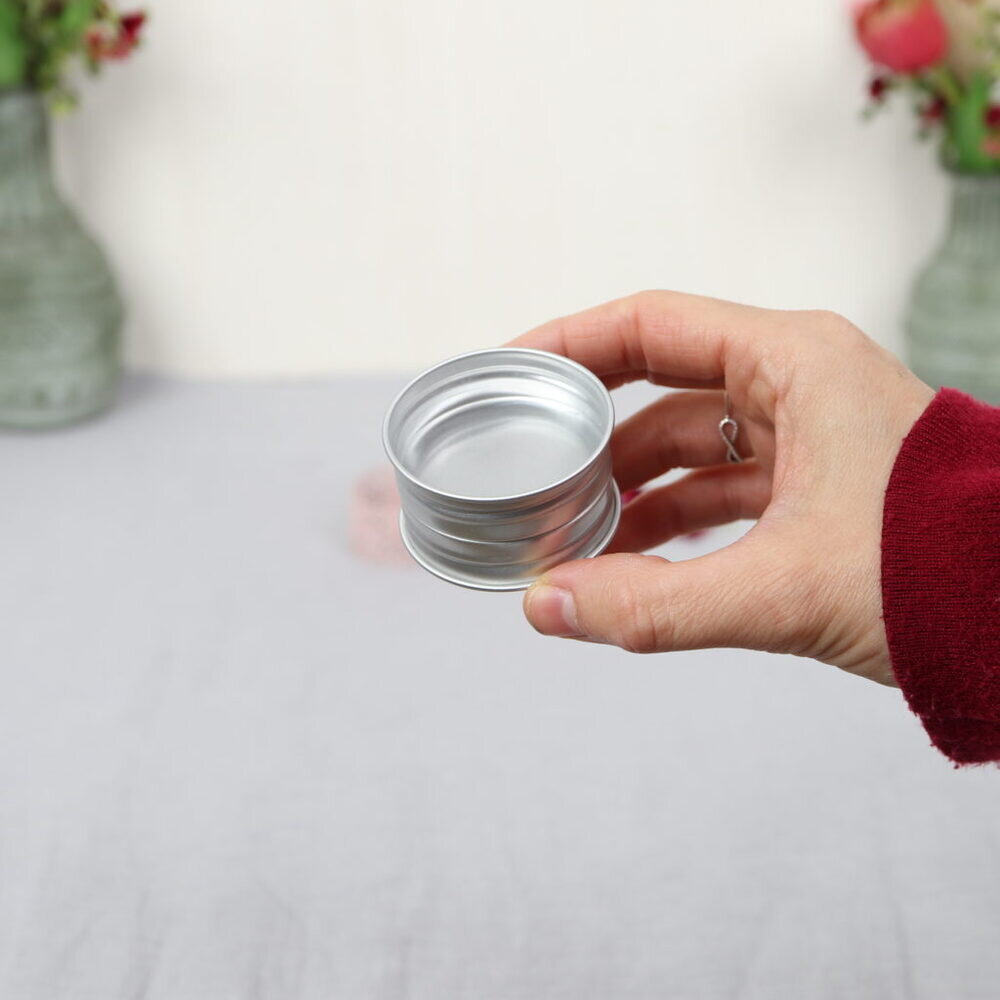 Step 2: Attach lace ribbon
In the second step, I attach the pink crochet lace ribbon to the lids. In my case, the width fit exactly and I didn't have to cut anything.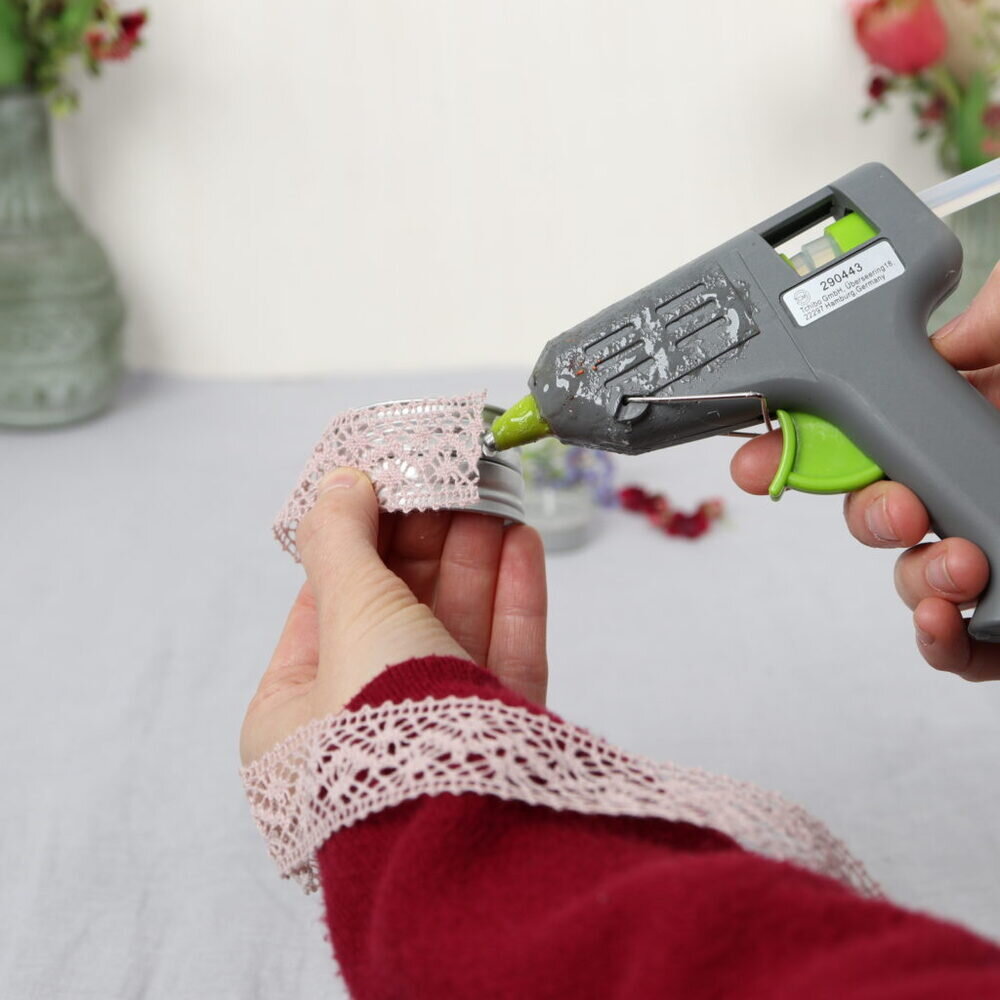 I hot glue the beginning of the ribbon to the lids.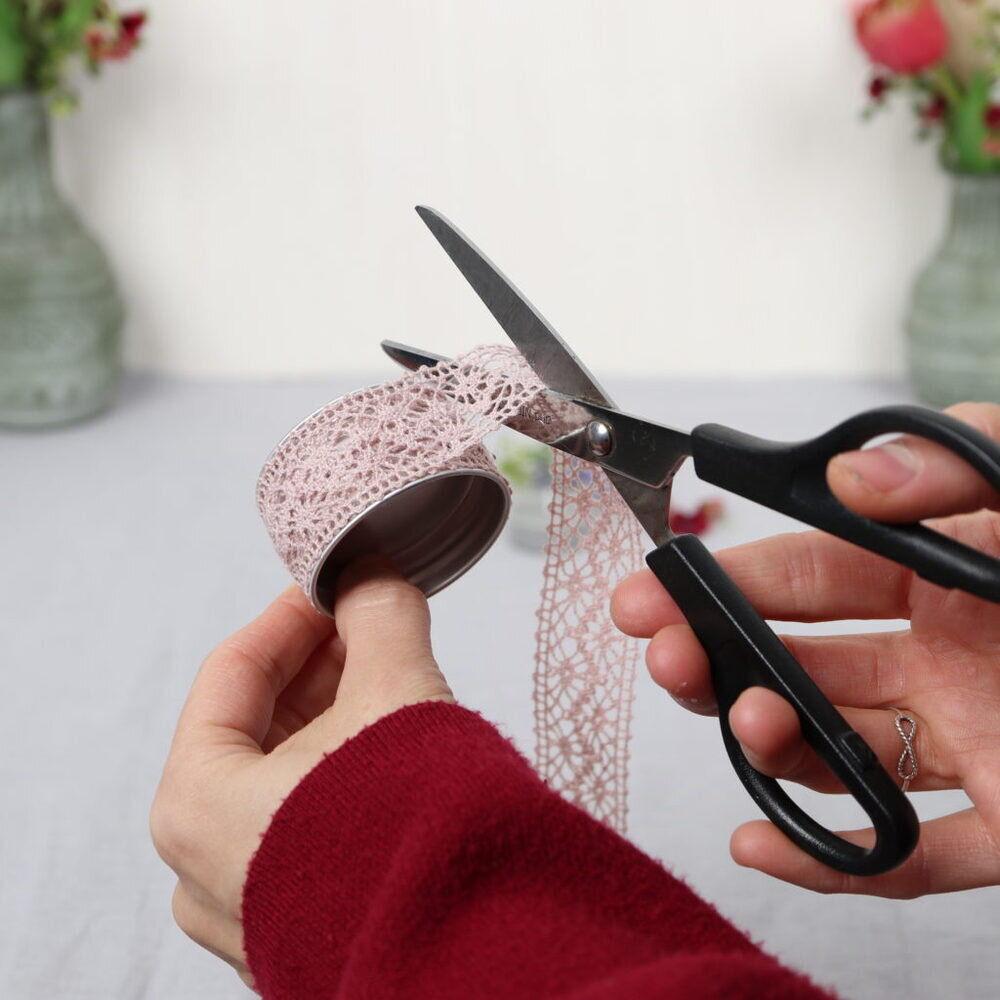 Then I wrap the lids twice with the ribbon, cut the ribbon and hot glue the end to the lids.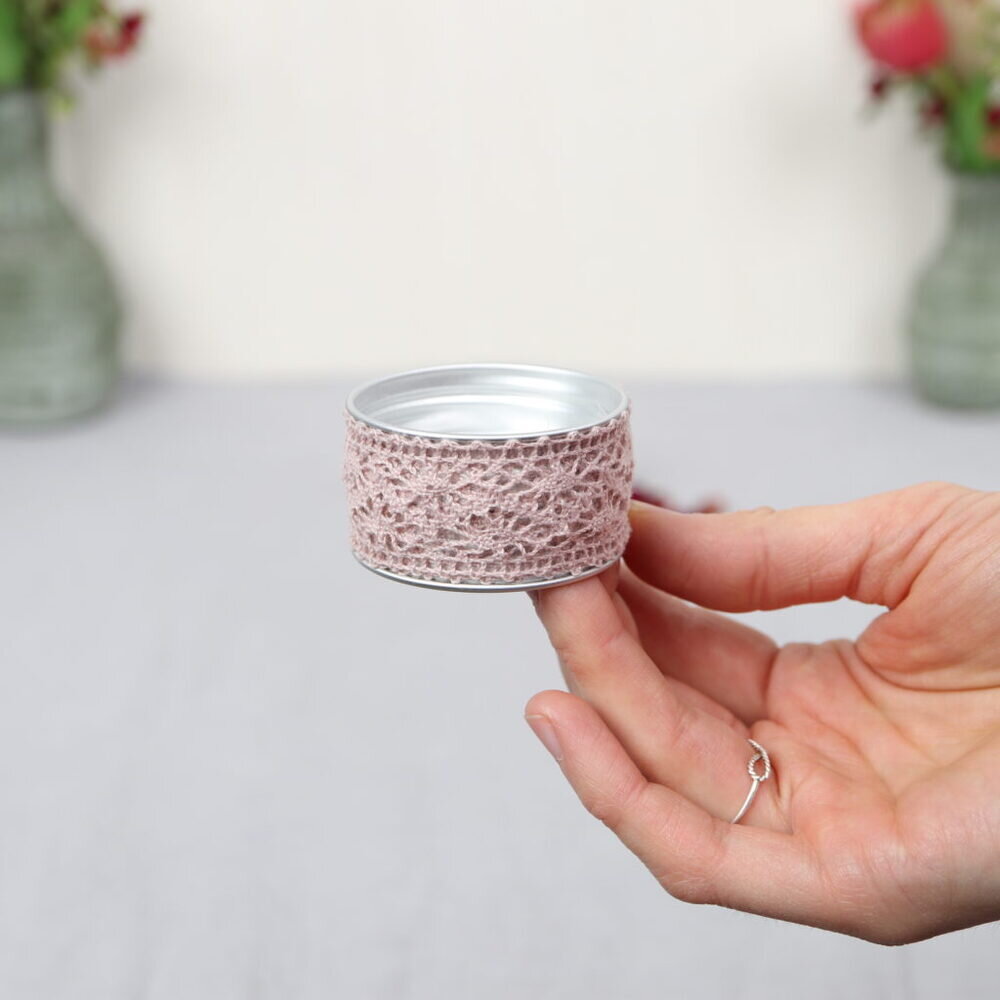 Step 3: Add flowers
In the third step I still add the artificial flowers.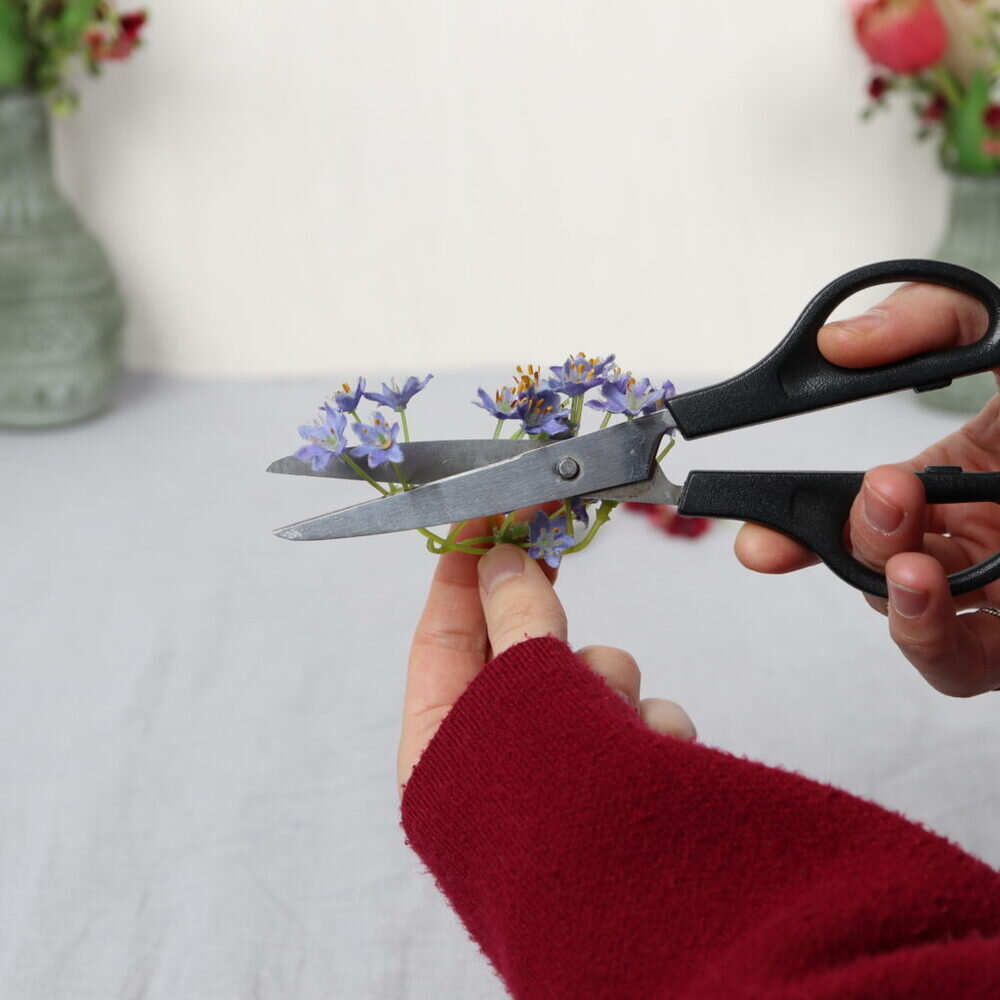 To do this, I cut the stems short with the scissors.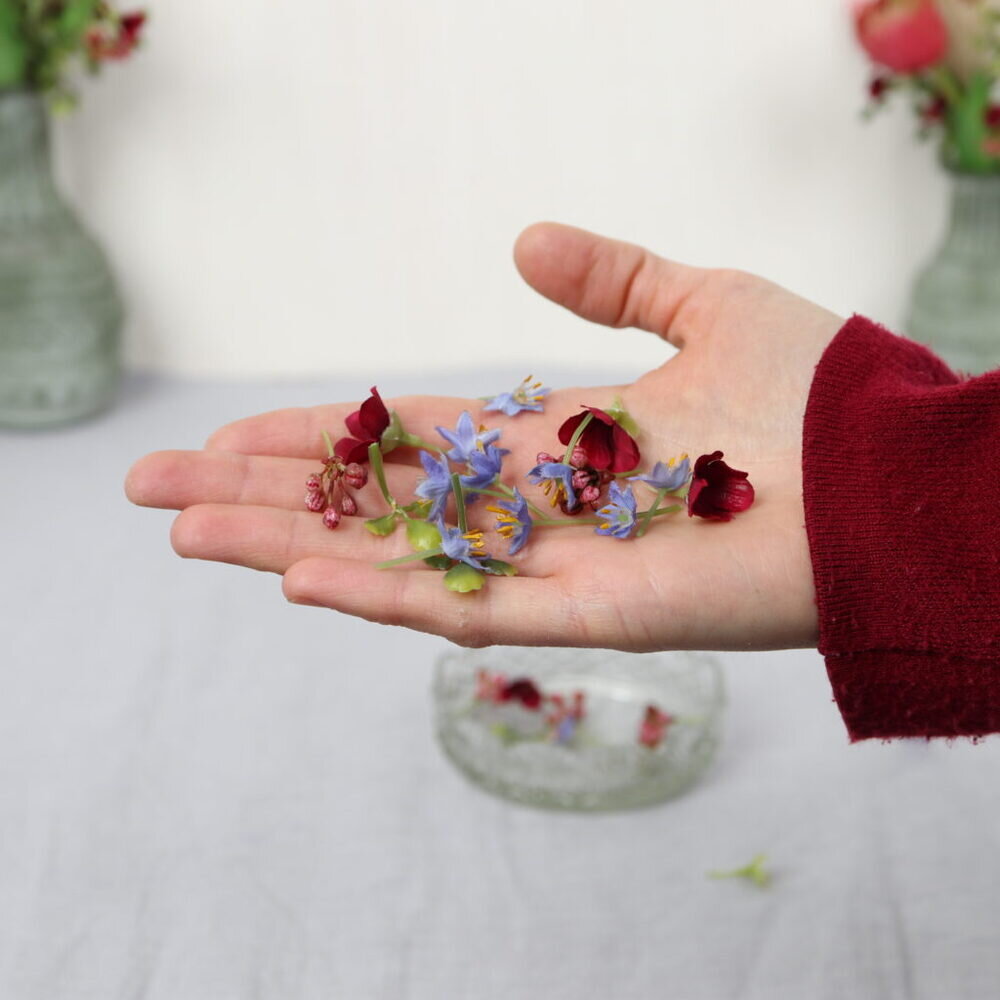 I then simply insert the flowers into the holes of the lace ribbon. If you use a ribbon without holes, you can simply attach the flowers with hot glue.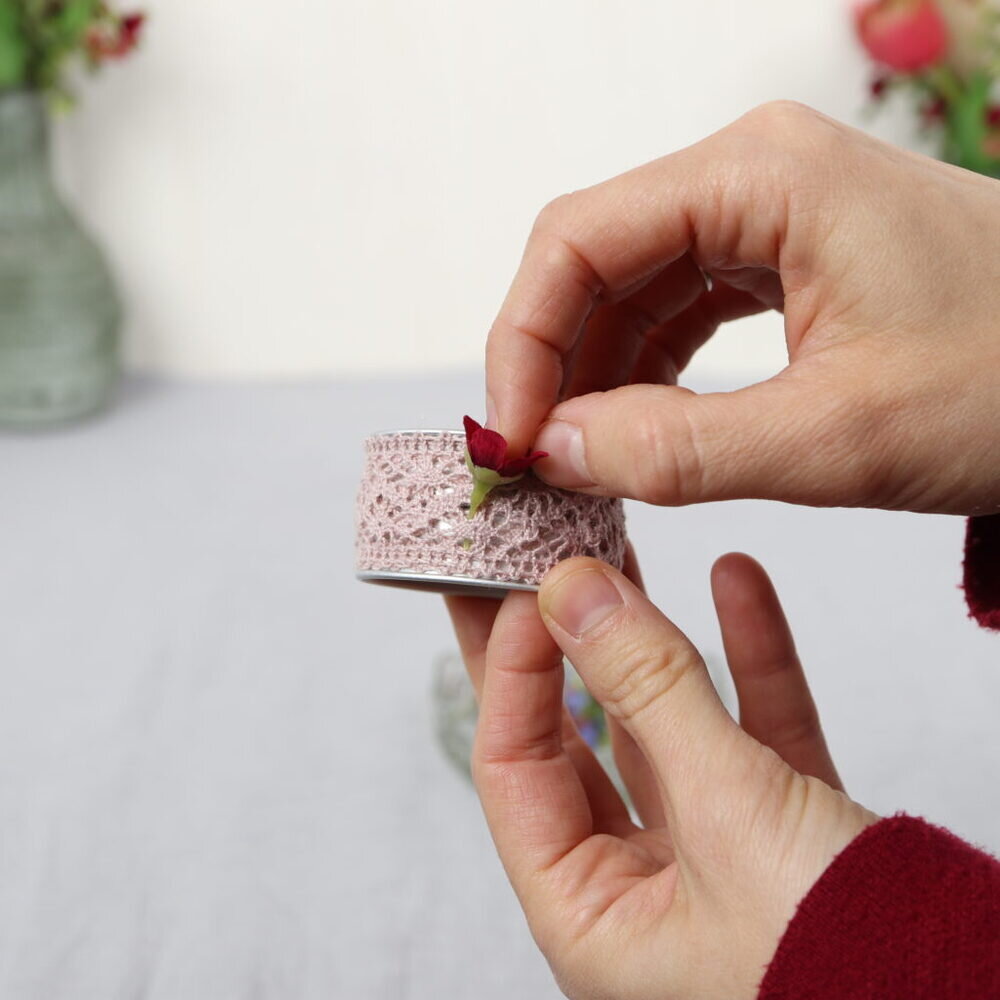 The result then looks like this: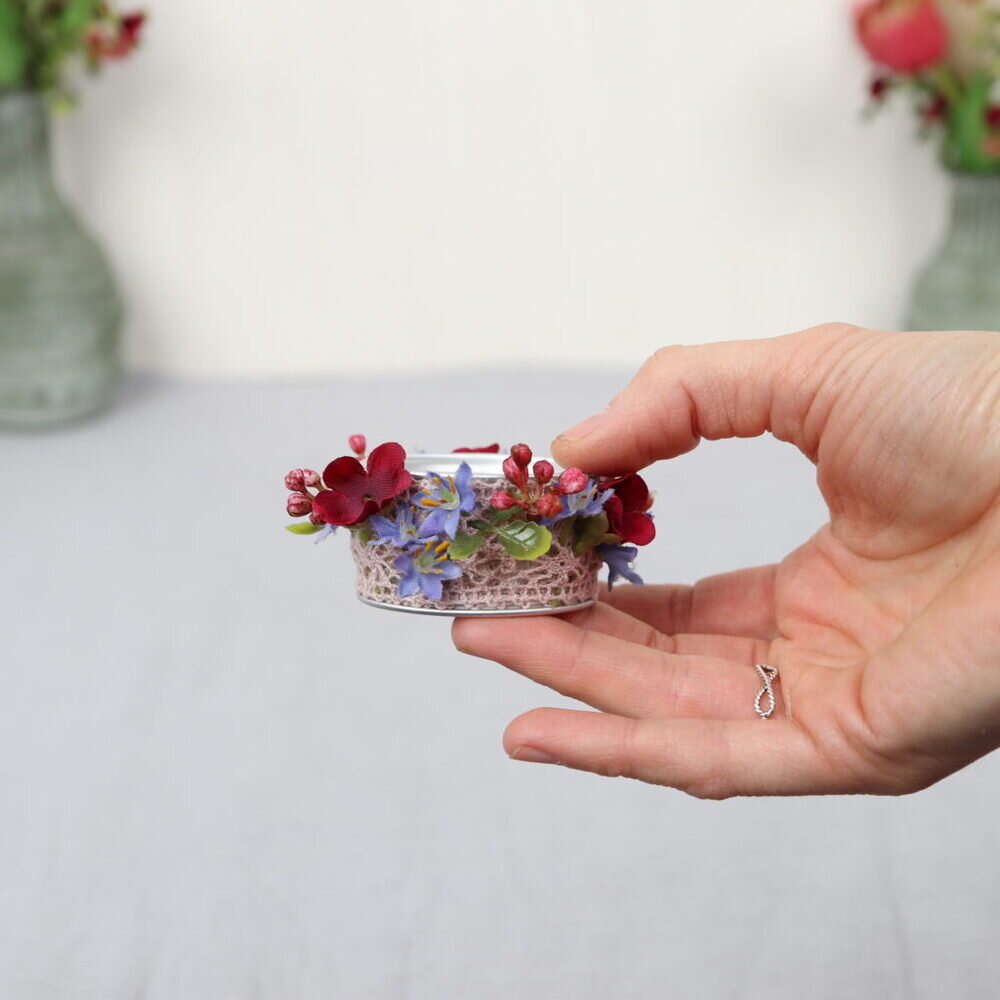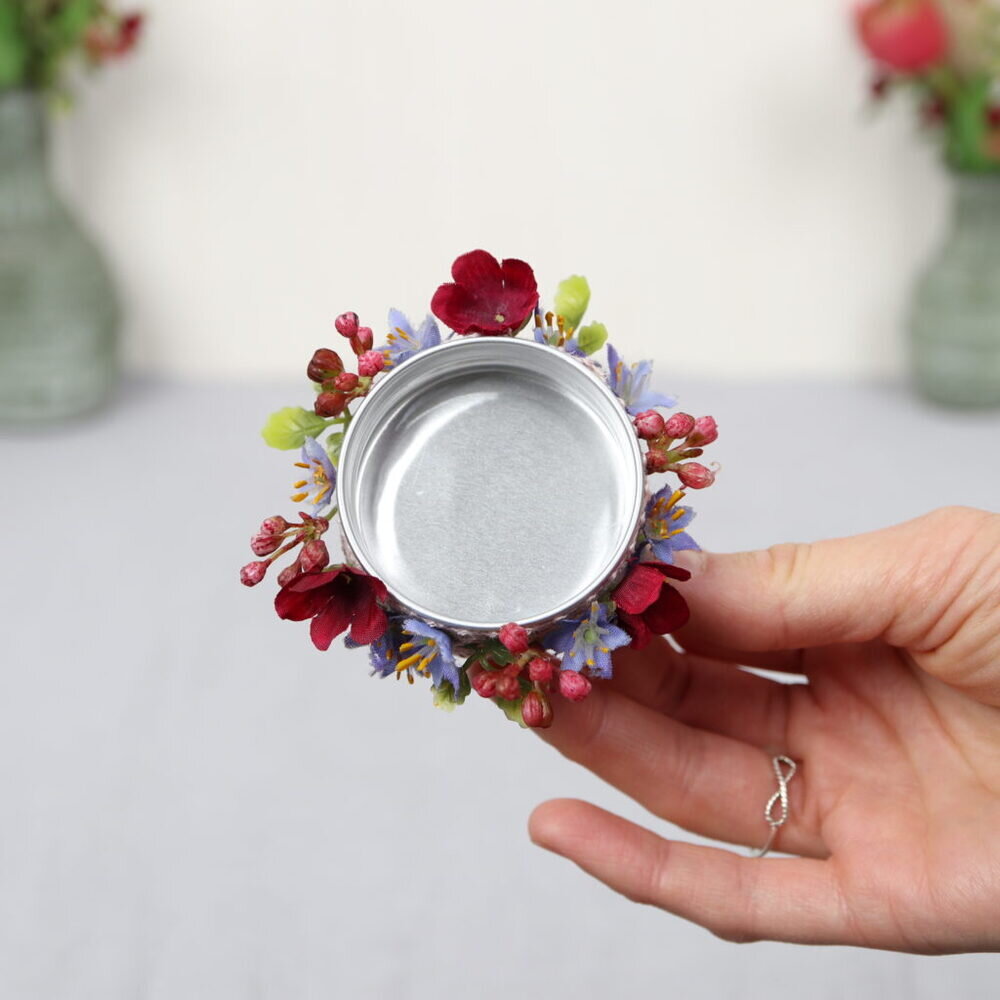 Now the candle can be inserted. I use a tea light.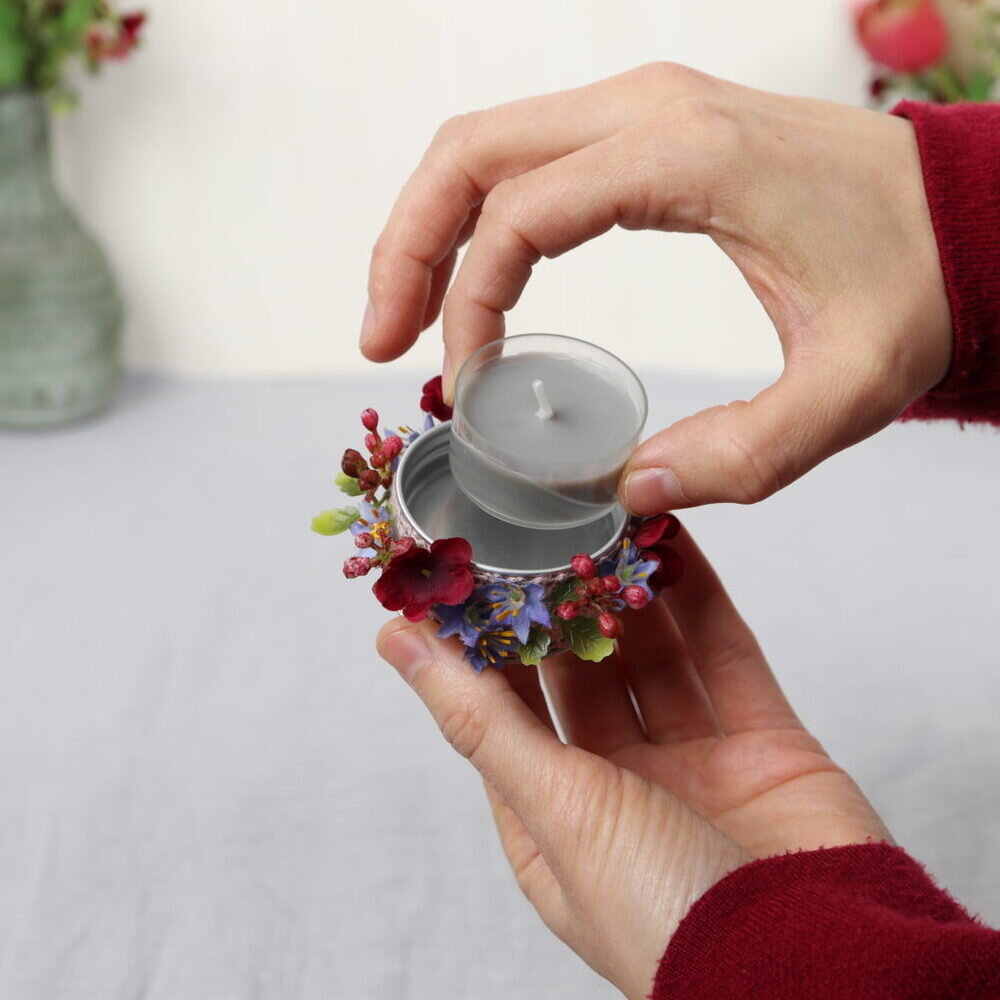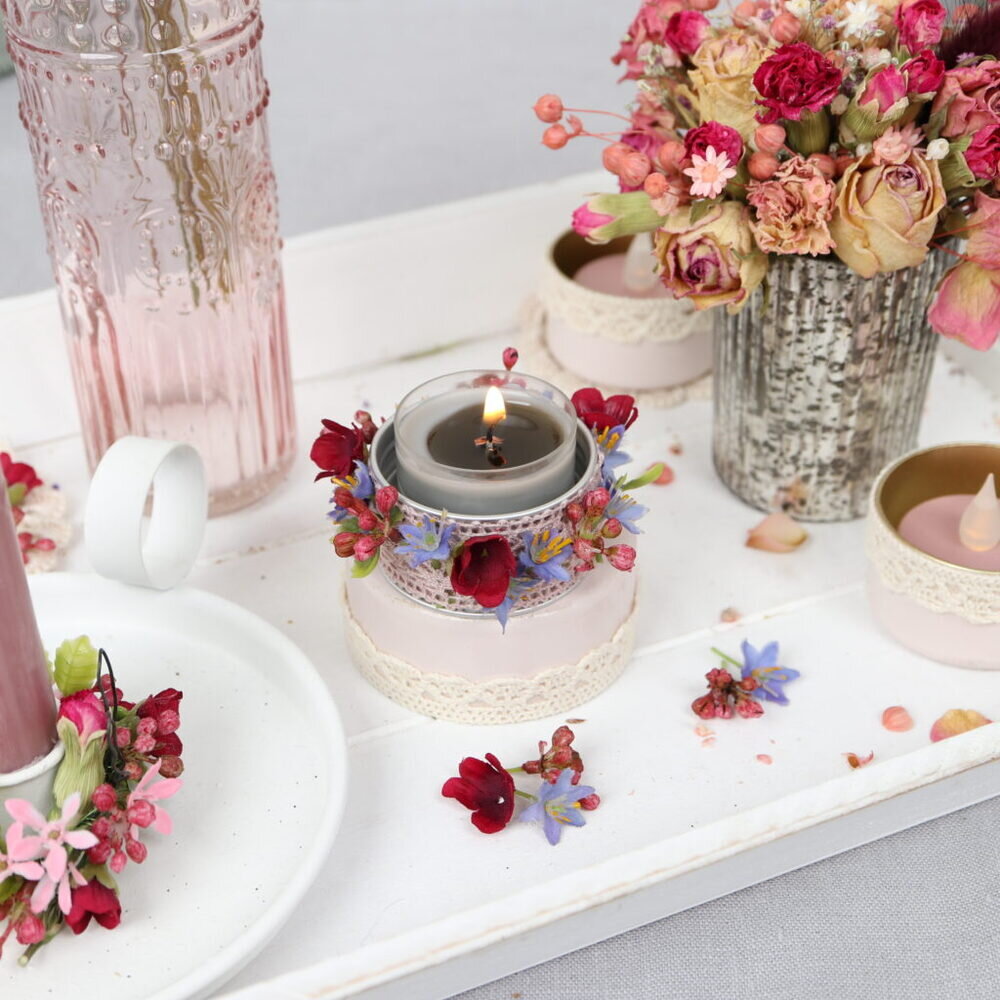 And ready is the upcycling idea with the reused lids! I hope you enjoyed this DIY as much as I did and you like the sight of the candle holder!