Today I'll show you how you can easily create a beautiful decoration for Winter and Christmas. In particular, I will decorate cones with dried flowers. I use large pine cones, but you can also work with cones from other trees, such as larch or spruce.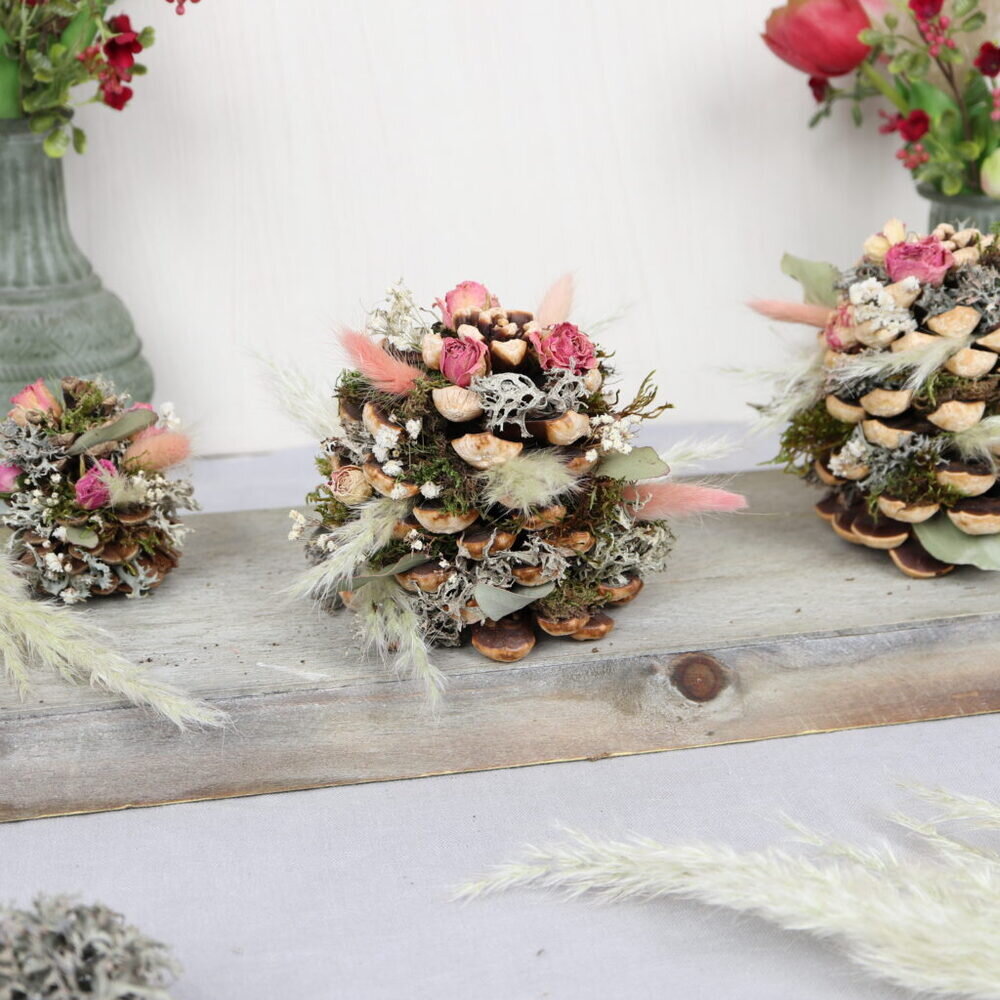 The cones become beautiful "flower arrangements" by simply sticking lichen, moss and dried flowers between the scales. The cones fit very well to Winter and Christmas seasons. With the following step by step instructions you can easily make the decoration yourself!
Tools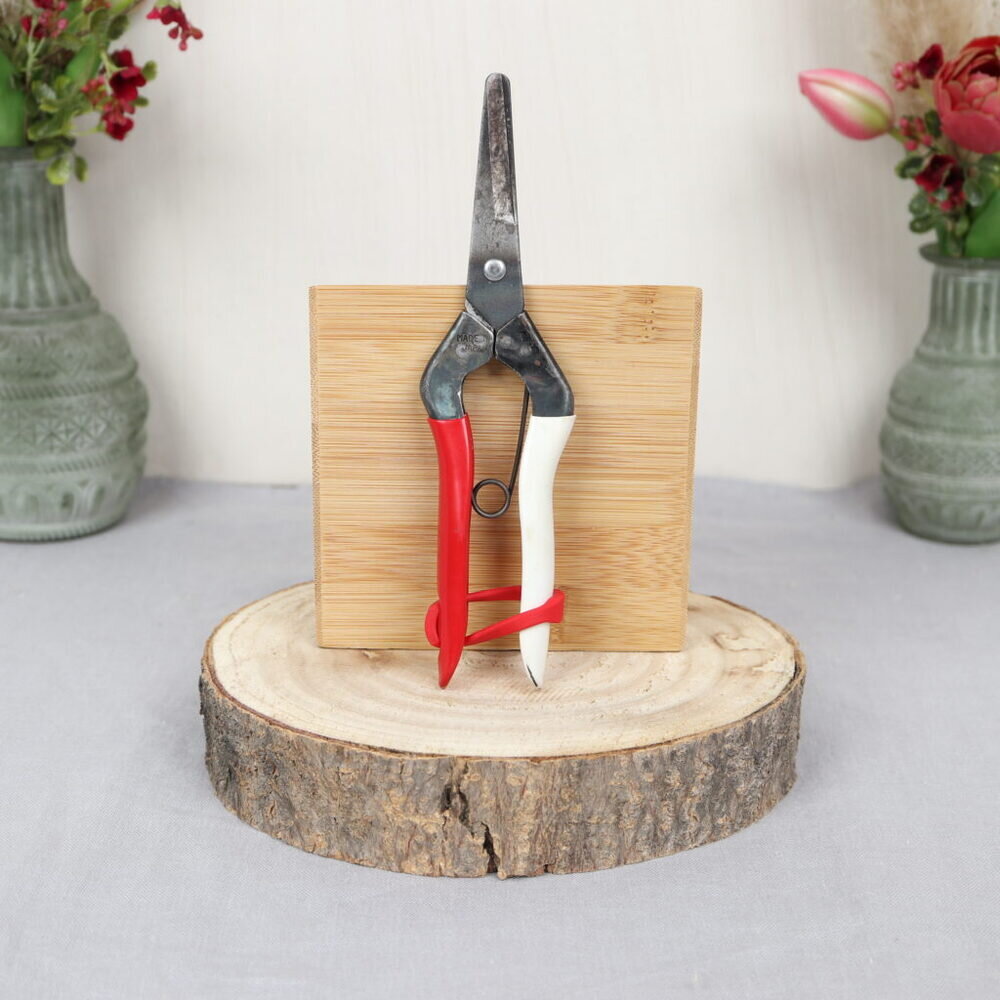 Here you can see what tools I used for the cone decoration. You just need scissors to cut the dried flowers. I use my flower scissors for this.
Materials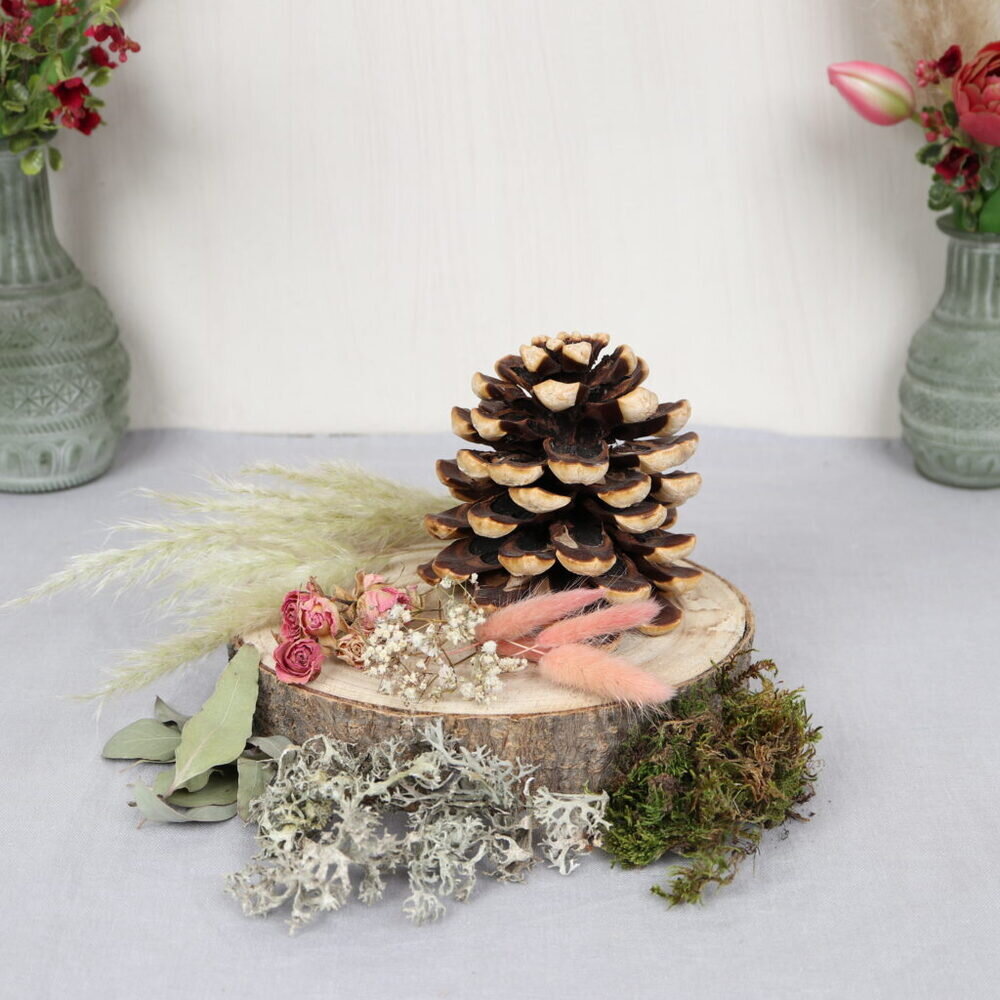 I used these materials for the cone with dried flowers: a large pine cone (my cone is about 10 cm tall), lichen (Iceland moss), moss and the following dried flowers: small pink moss roses, white baby's breath, eucalyptus leaves, pampas grass and pink hare's tail grass.
| Material | Search on |
| --- | --- |
| Pine cone | * |
| Lichen, Iceland moss | * |
| Moss | * |
| Moss roses | * |
| White baby's breath | * |
| Eucalyptus leaves | * |
| Pampas grass | * |
| Hare's tail grass | * |
Instruction | Cones with dried flowers
Step 1: Insert lichen and moss
The first step is to spread the lichen over the entire cone.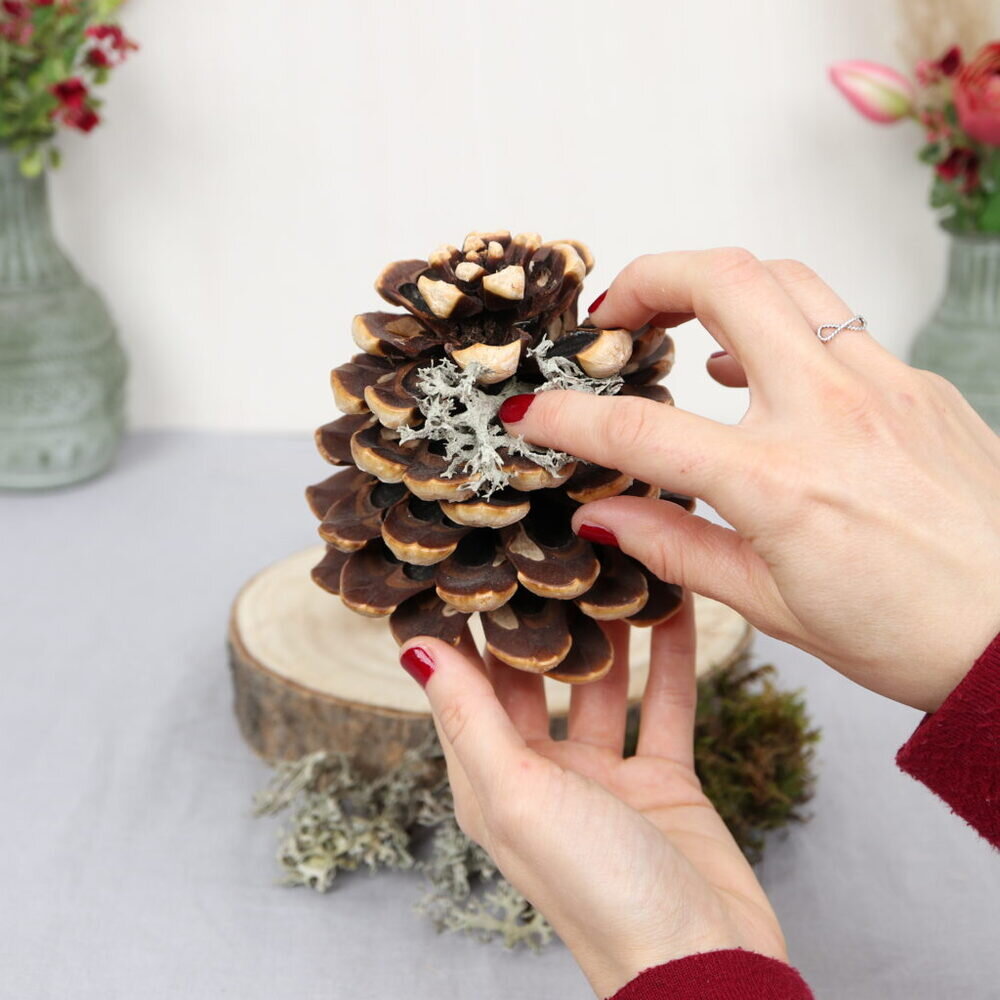 I simply push the lichen into the individual plates with my fingers. It then looks like this:
Then I put in the green moss.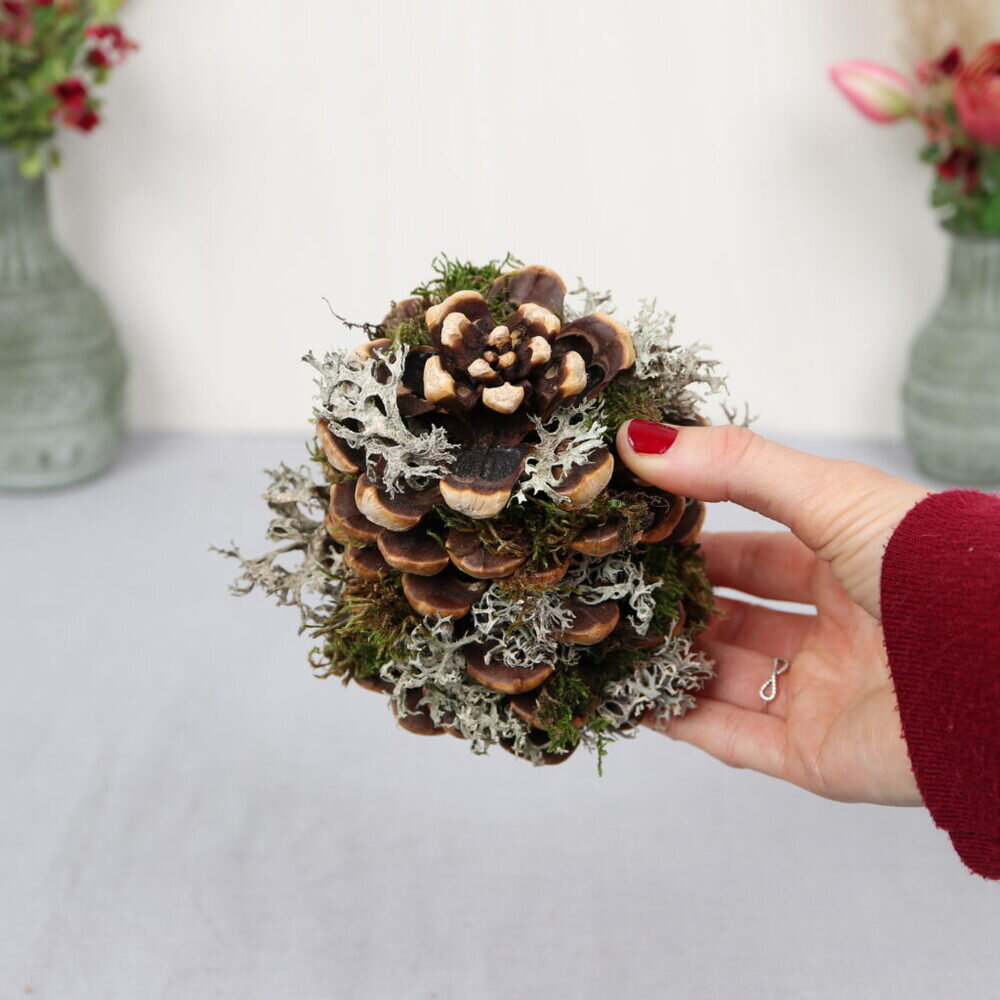 Step 2: Cut dried flowers
In the second step, I cut the stems of eucalyptus leaves, roses, baby's breath, hare's tail grass and pampas grass very short with the flower scissors.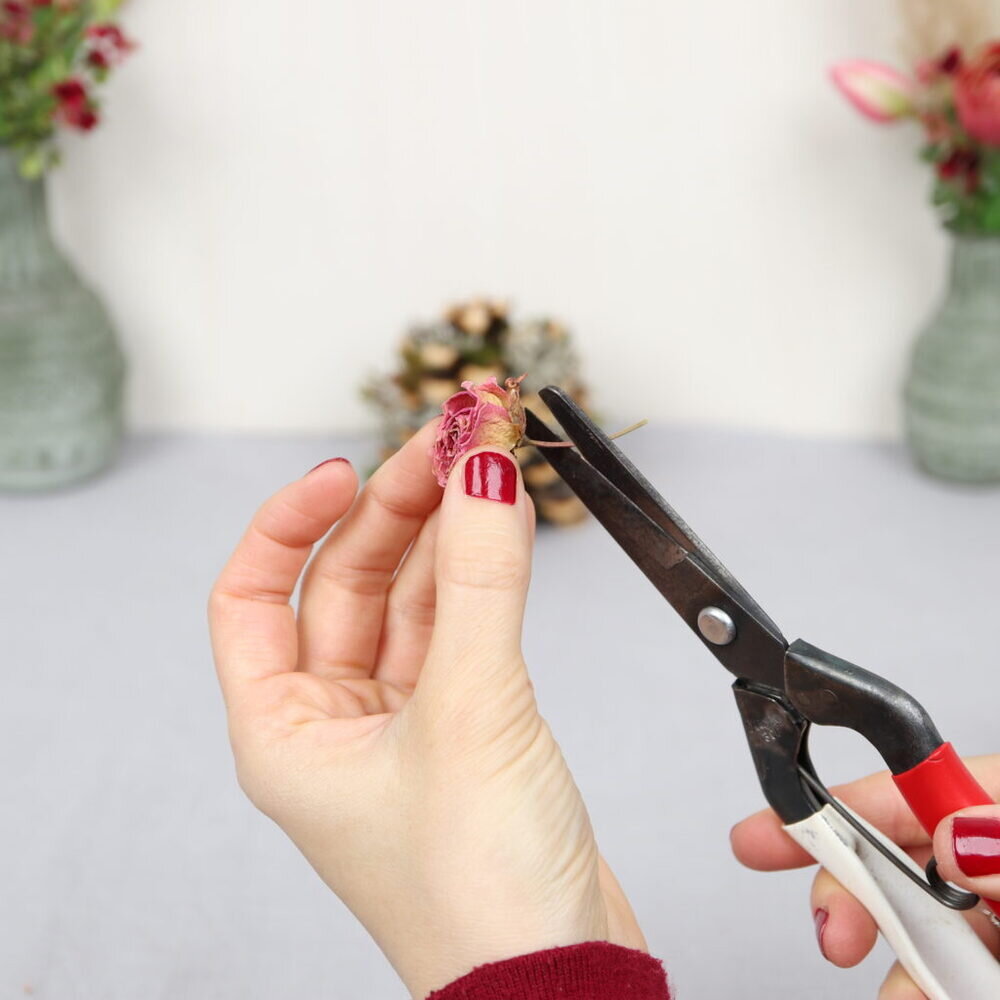 I cut the stems short enough so that I can easily insert them into the cone plates later.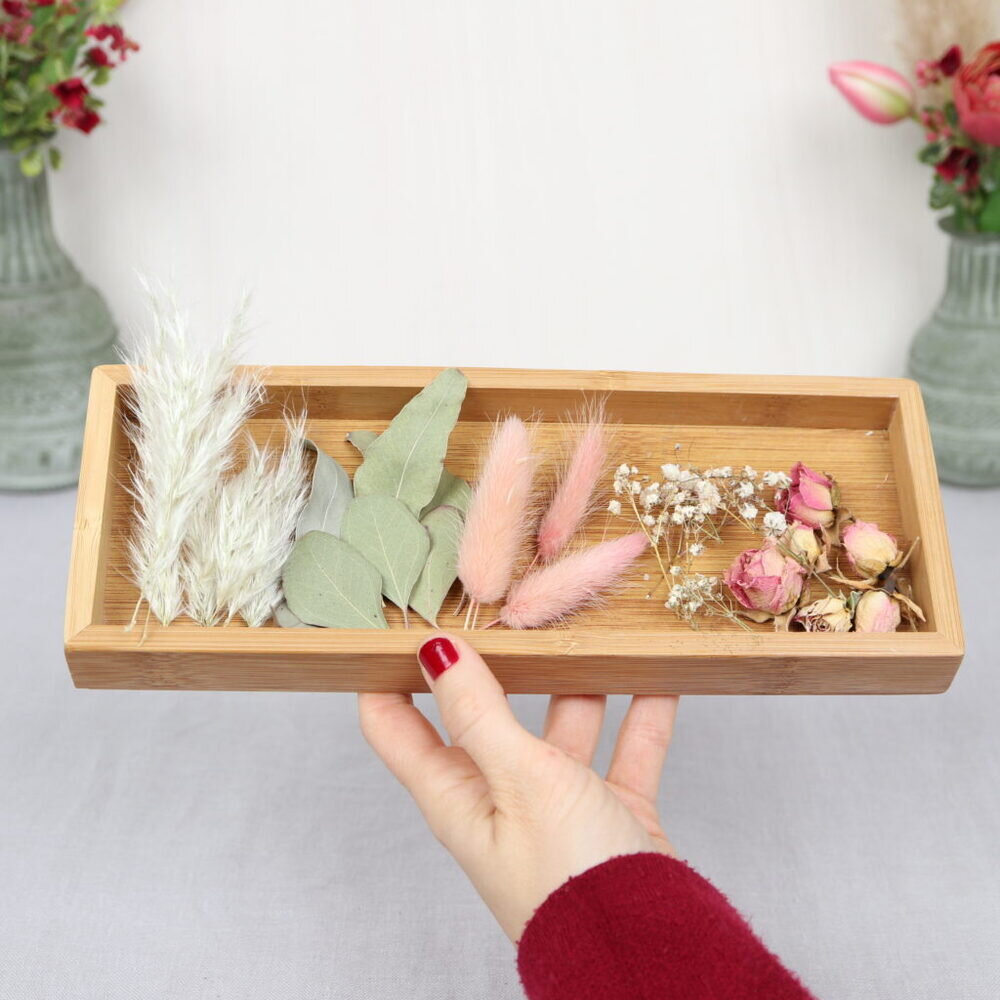 Step 3: Insert eucalyptus leaves
Then I put eucalyptus leaves between the scales.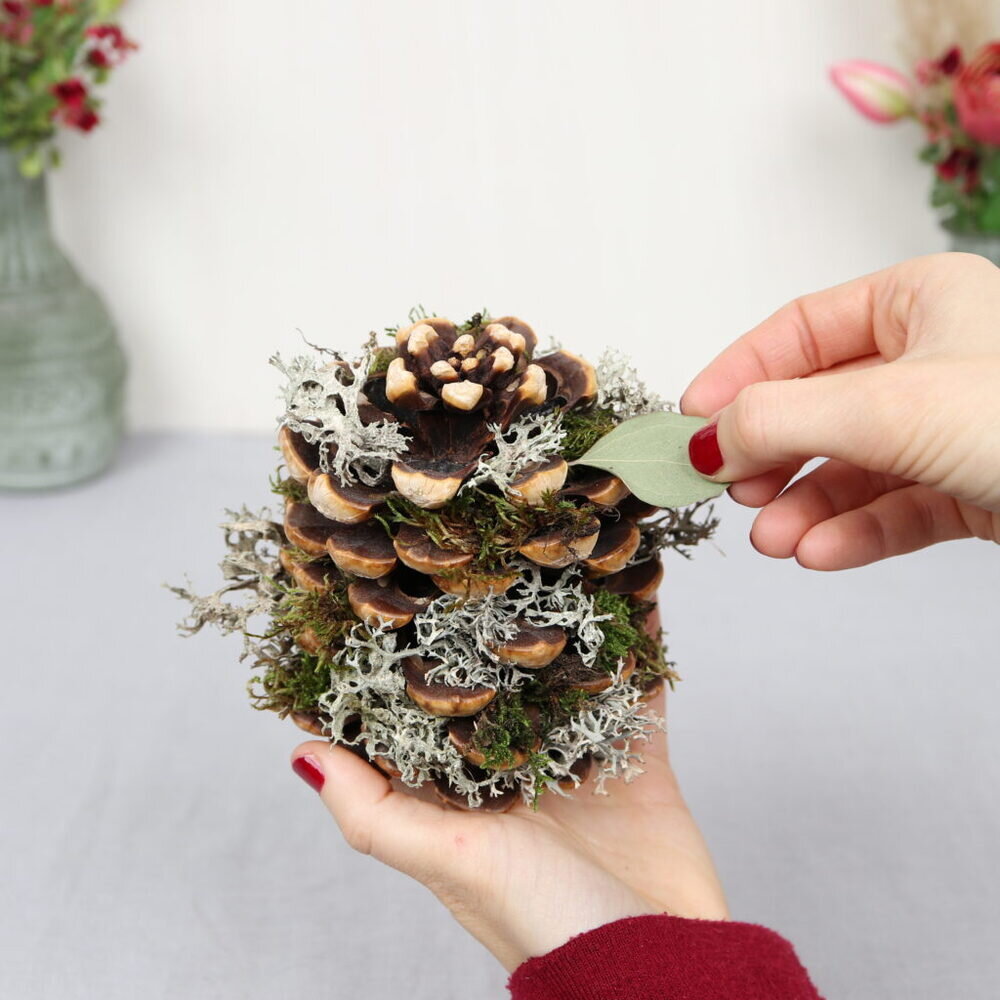 It will look like this: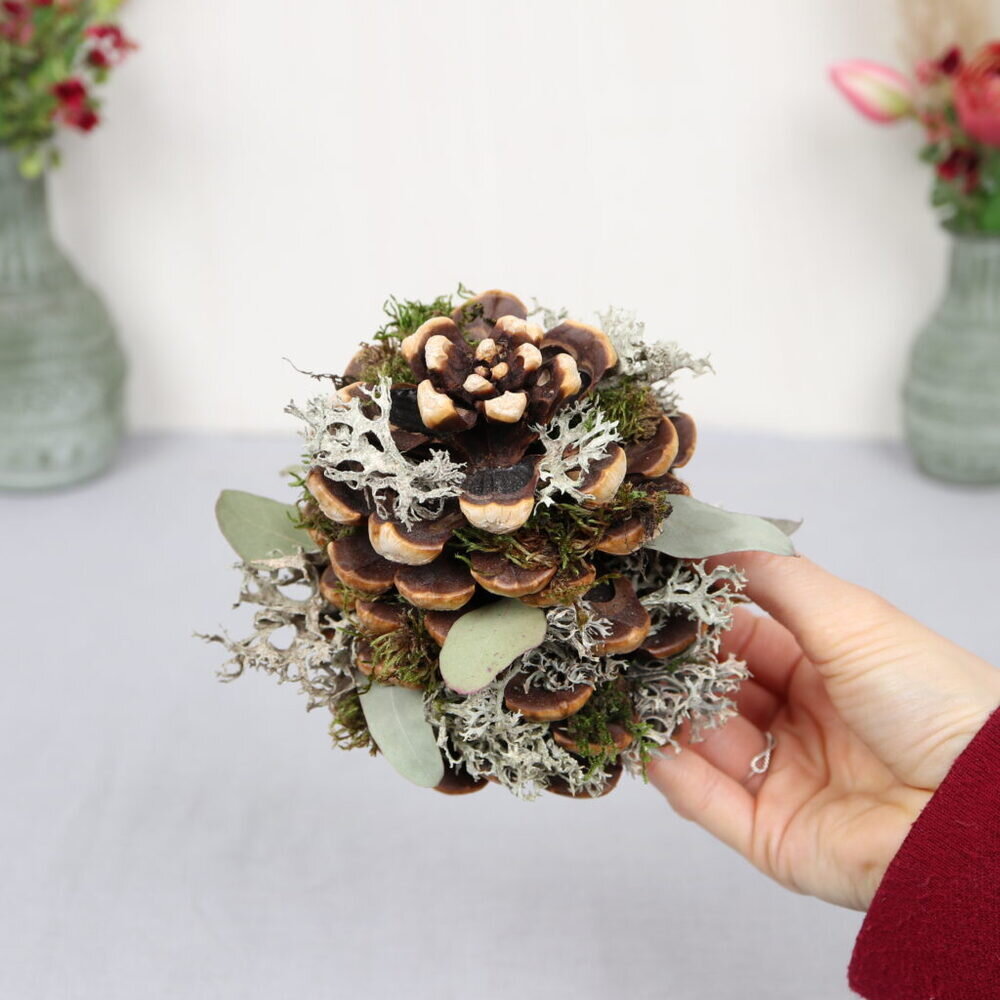 Step 4: Insert dried flowers
Now you can plug in the rest of the dried flowers.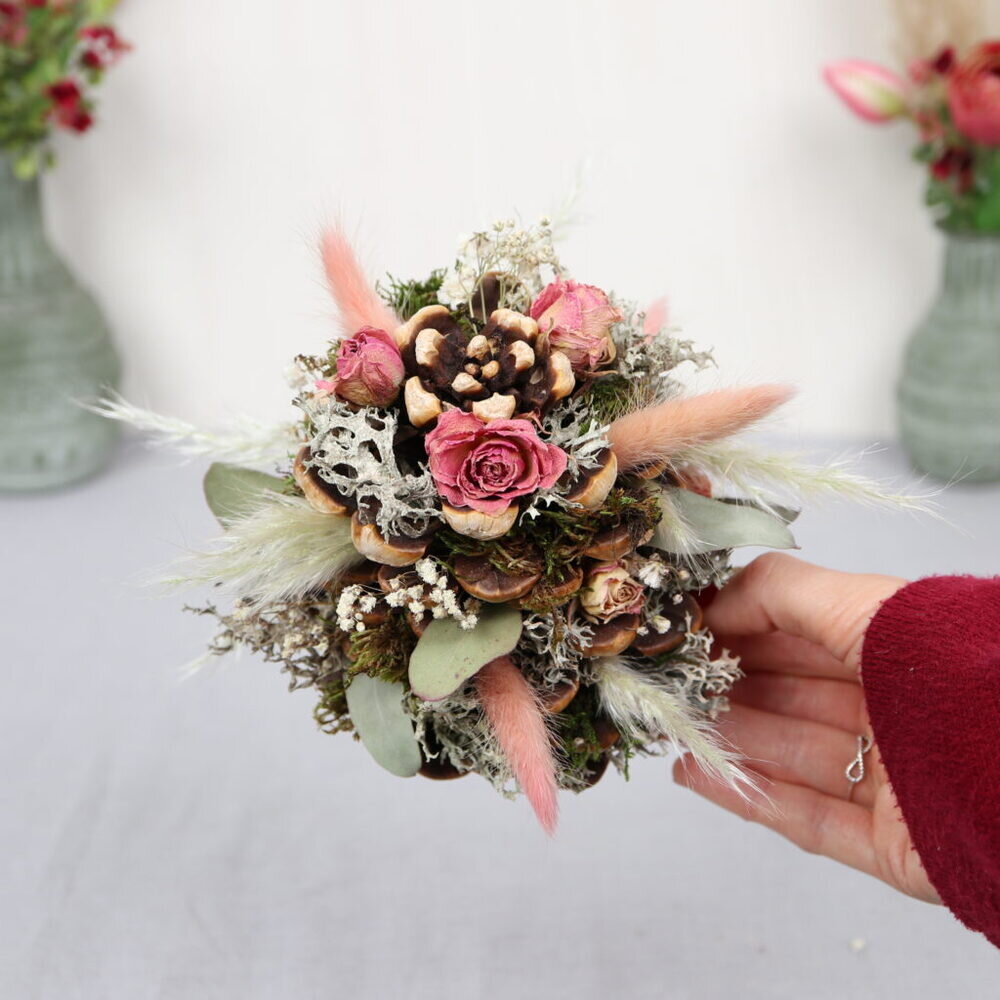 If the stems are still too long, I shorten them further with the flower scissors.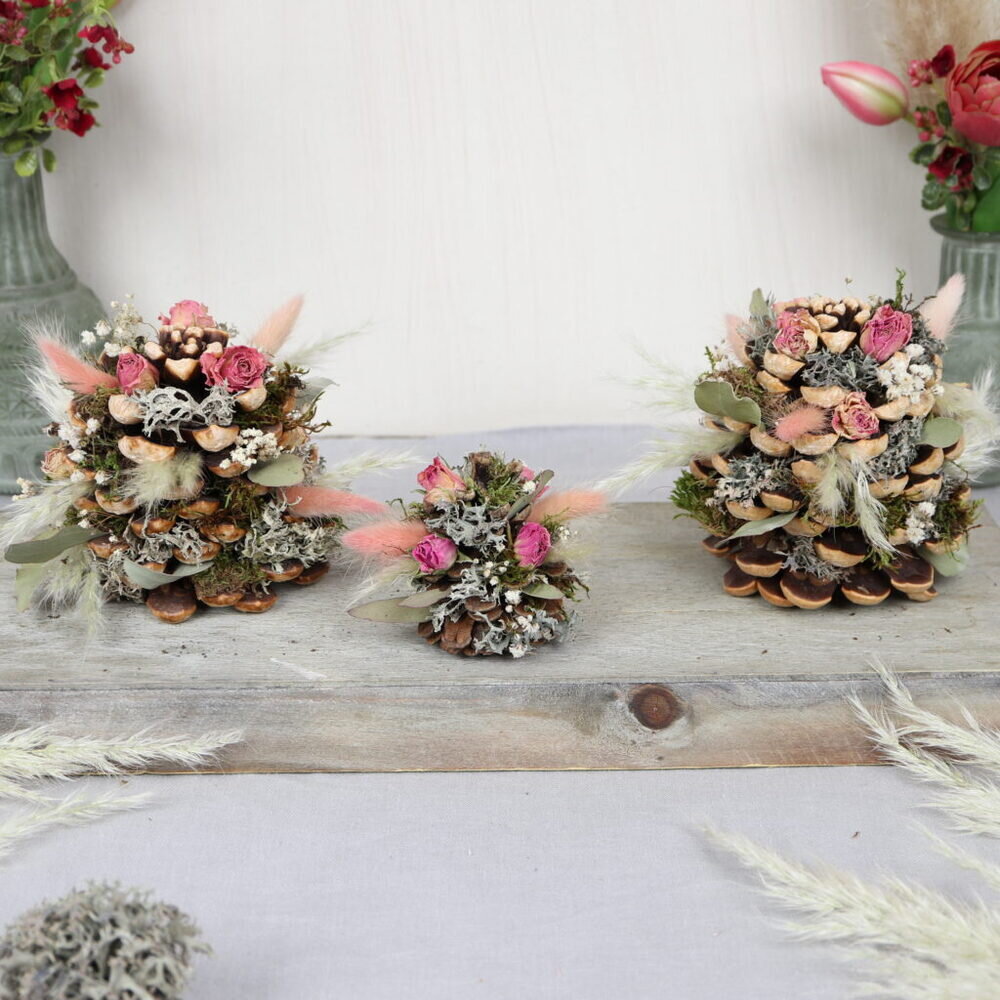 And ready is the DIY with cones and dried flowers! I hope this DIY has made you as much fun as me and you like the sight of this Winter & Christmas decoration!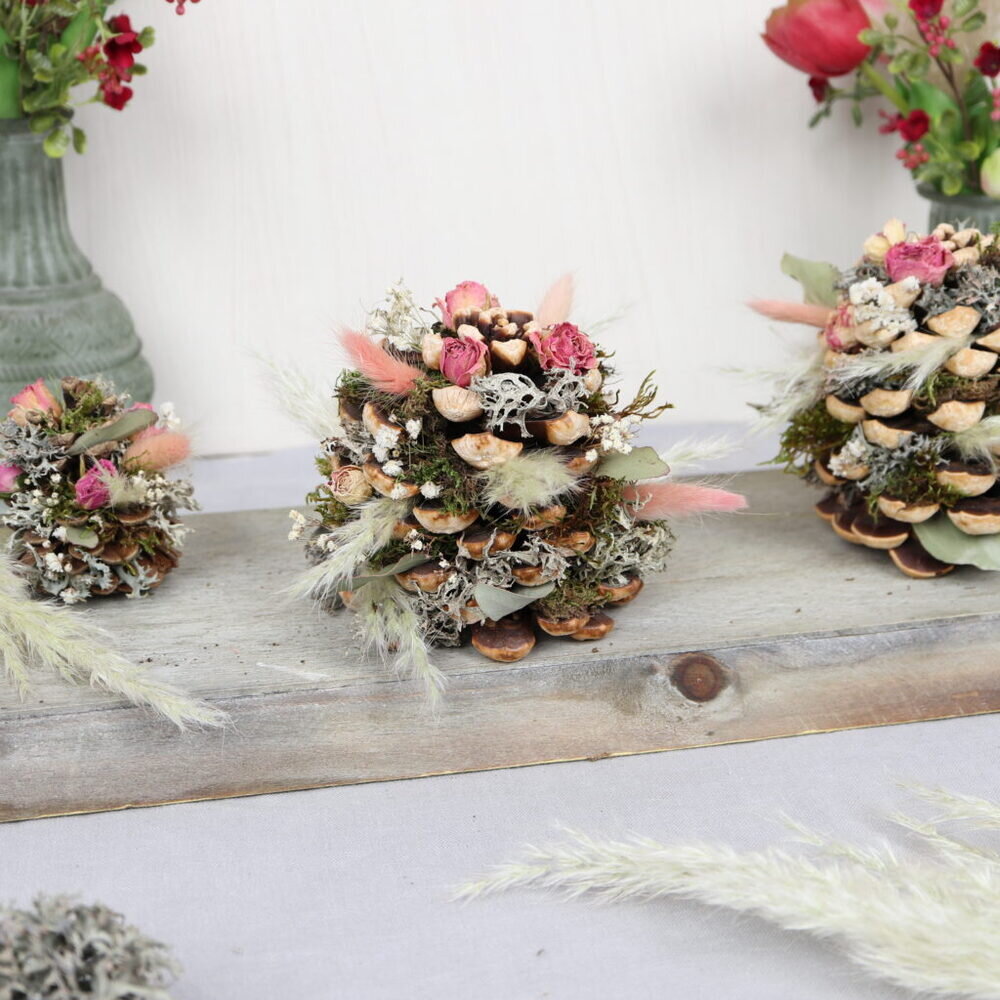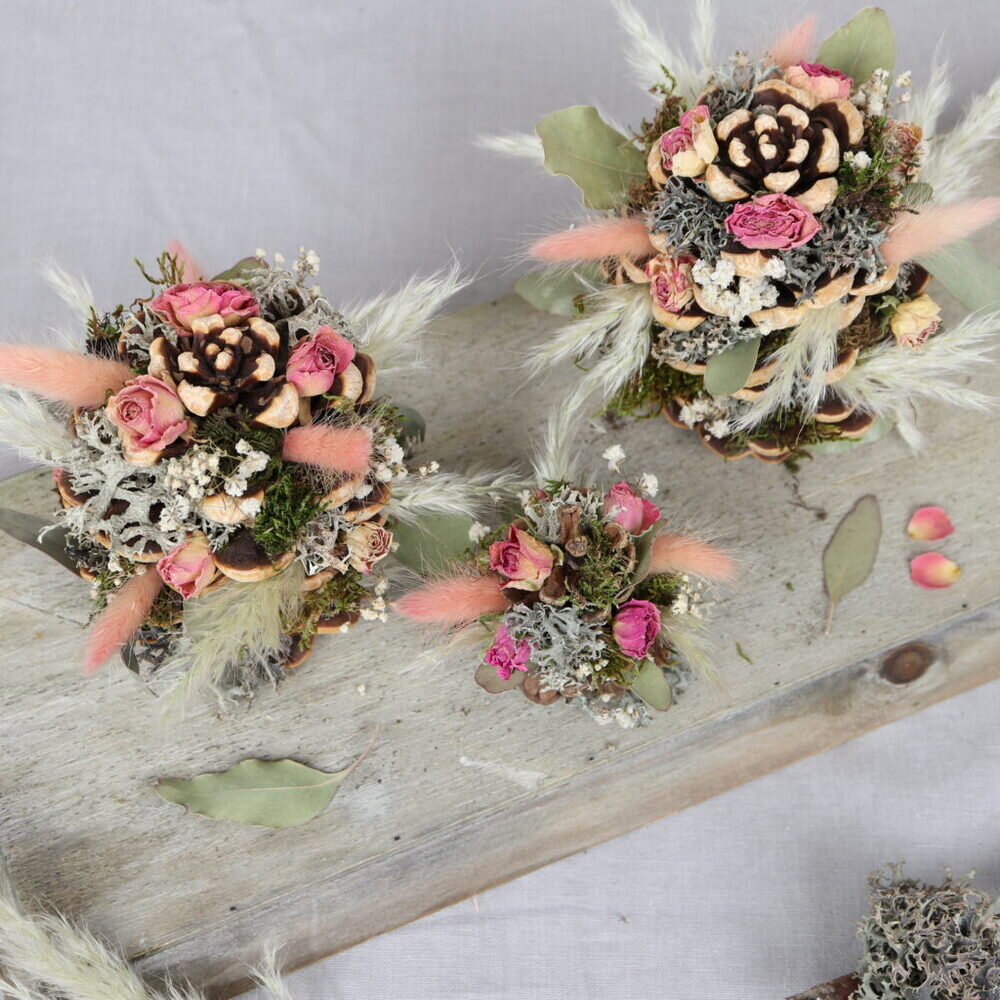 Are you looking for more craft ideas with dried flowers? Then take a look here: