Today I do two crazy things: I combine tulips with roses and I replace floral foam with some wire mesh :). The crumpled wire mesh serves as a fixing aid for the flowers and can be used as a sustainable alternative to floral foam. The finished spring arrangement with tulips, hyacinths, roses and eucalyptus will bring in fresh colors and provide good mood!
Tools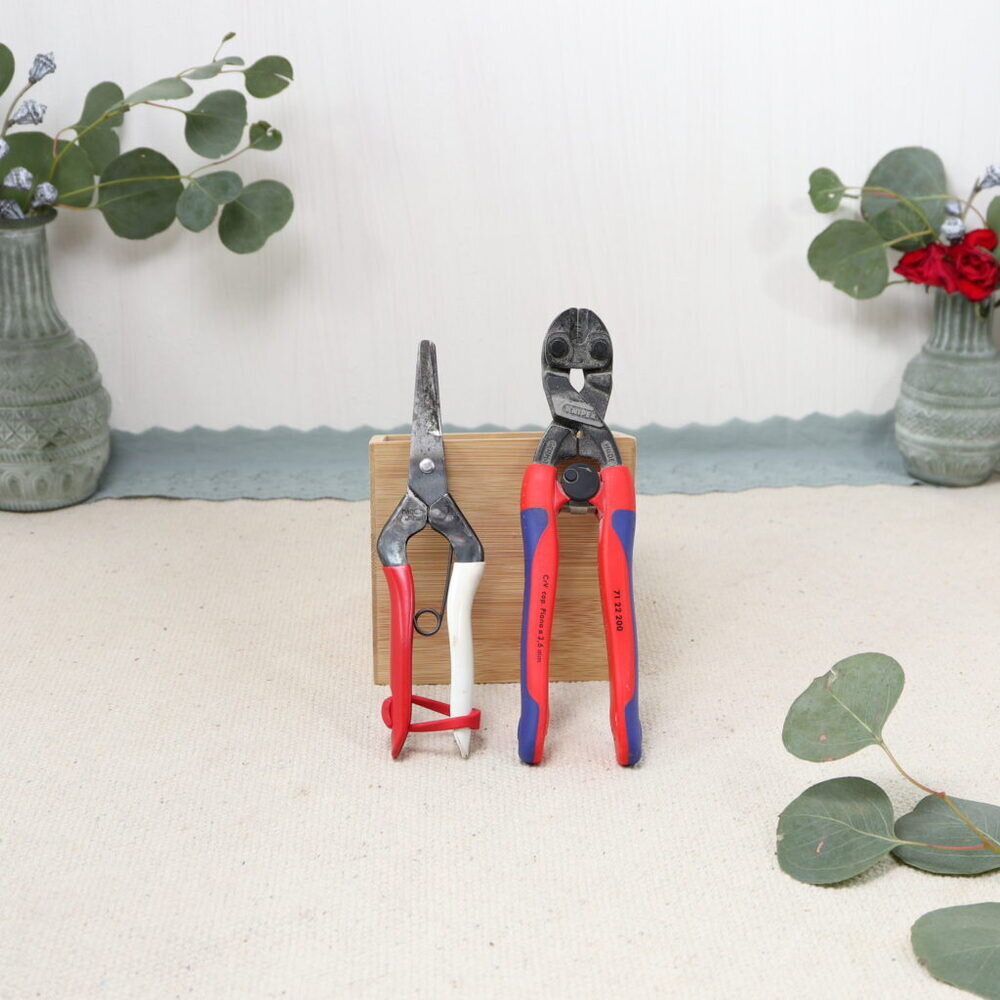 Here you can see what tools I used for the spring arrangement: You need a pair of flower scissors to cut the flowers and a side cutter to cut the wire.
Materials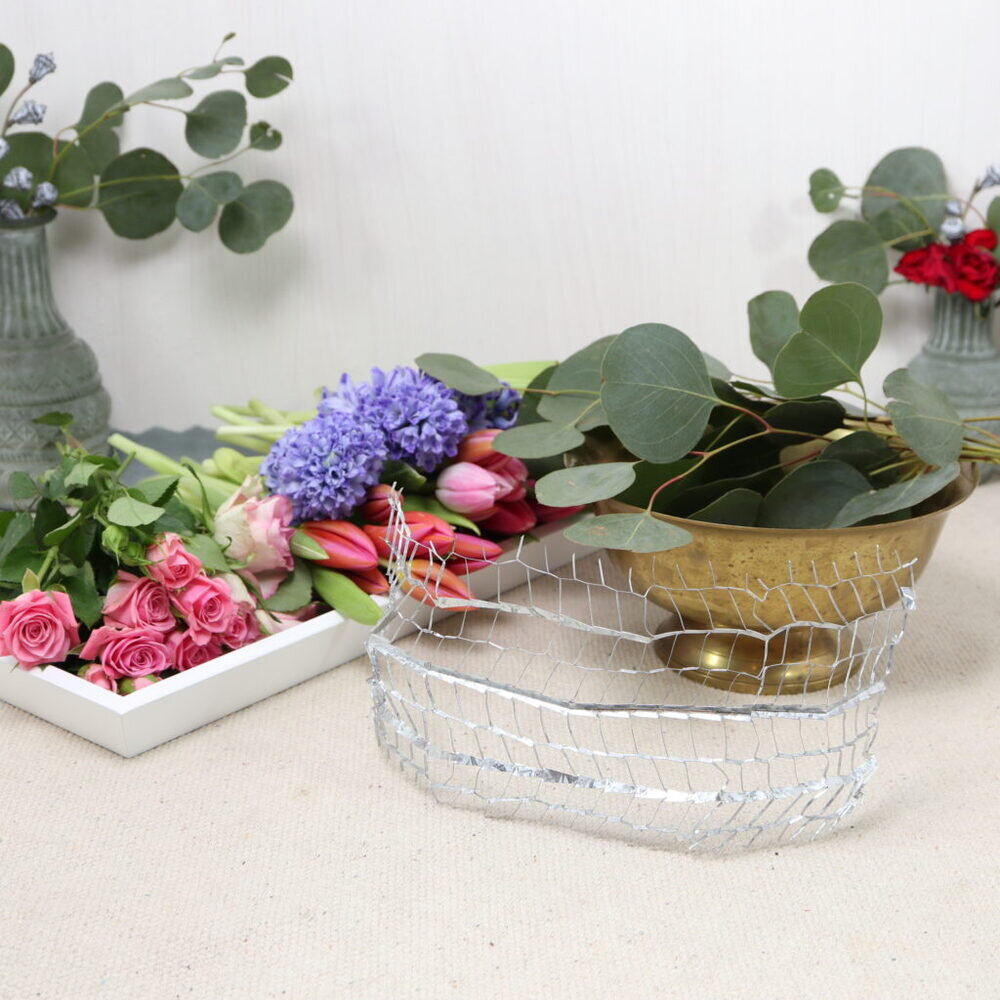 These are the materials that I have used for the spring arrangement: a golden decorative bowl, a wire mesh (e.g. take some fence wire or chicken wire — preferably stainless!) and the following flowers: tulips in pink, pink, red and blue hyacinths, pink roses in different sizes and eucalyptus. I use fresh cut flowers for the arrangement, but you can also work with artificial flowers!
| Material | Search on |
| --- | --- |
| Golden bowl | * |
| Wire mesh | * |
| Tulips (rose) | * |
| Tulips (red) | * |
| Tulips (pink) | * |
| Hyacinths (blue) | * |
| Roses (pink) | * |
| Eucalyptus | * |
Guide
Step 1: Prepare wire mesh
The first step is to prepare the wire mesh for the flower bowl.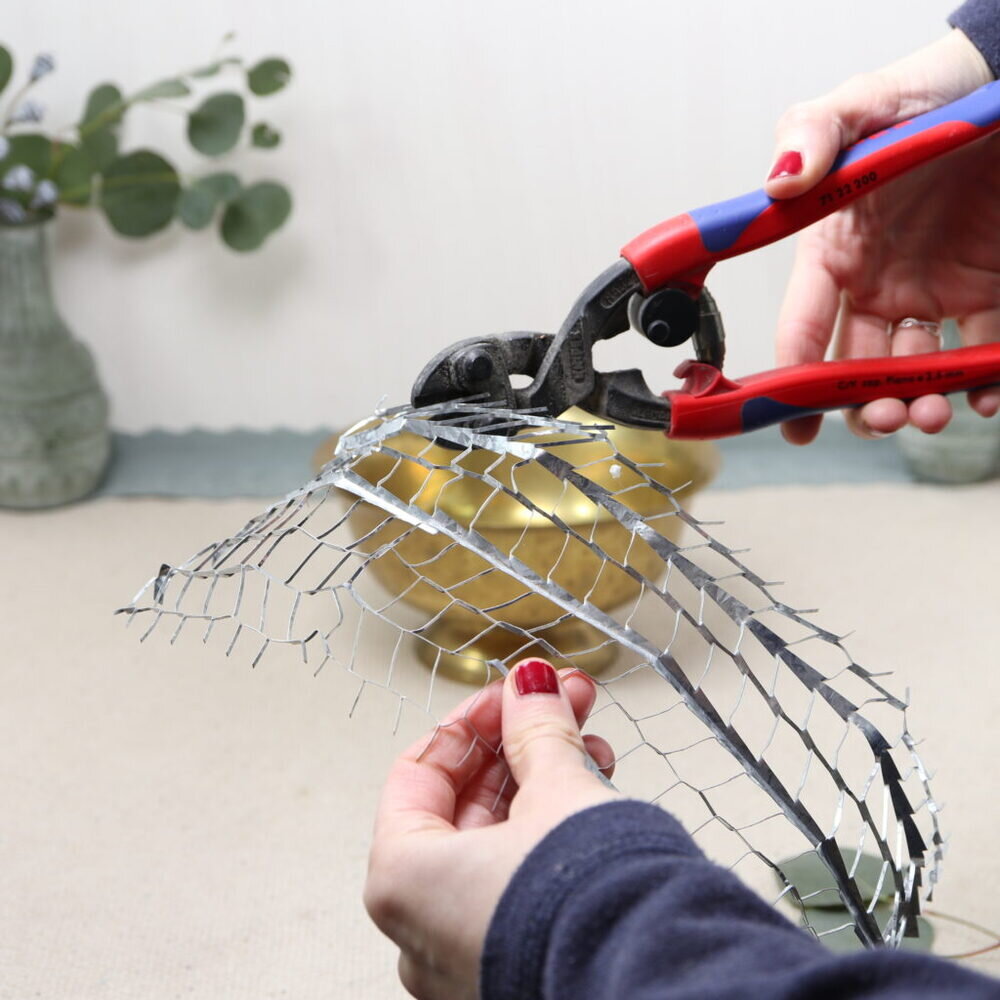 I use a side cutter to cut out a wire mesh piece that fits to the dimension of the golden bowl. The piece should have a length that is about twice of the bowl's length.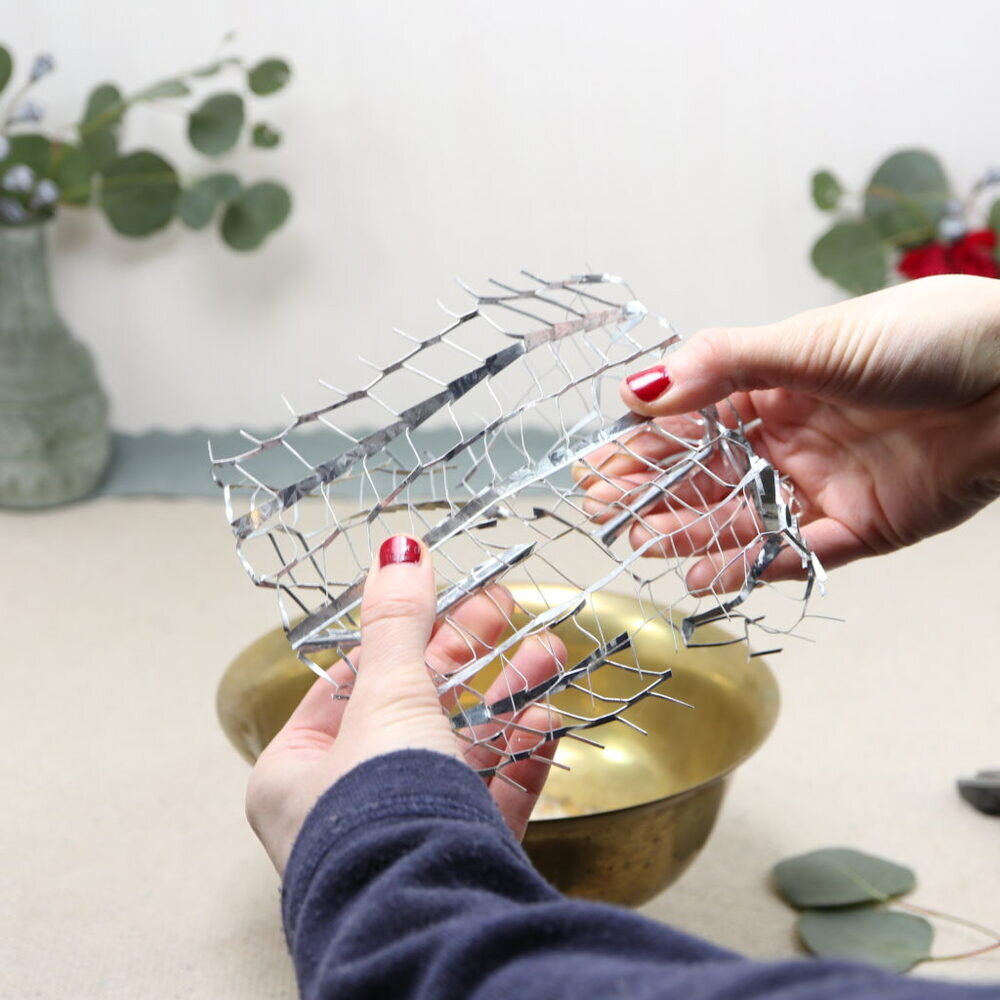 Then I crumple the wire mesh as best I can and shape it to something like a ball.
Step 2: Prepare the flower bowl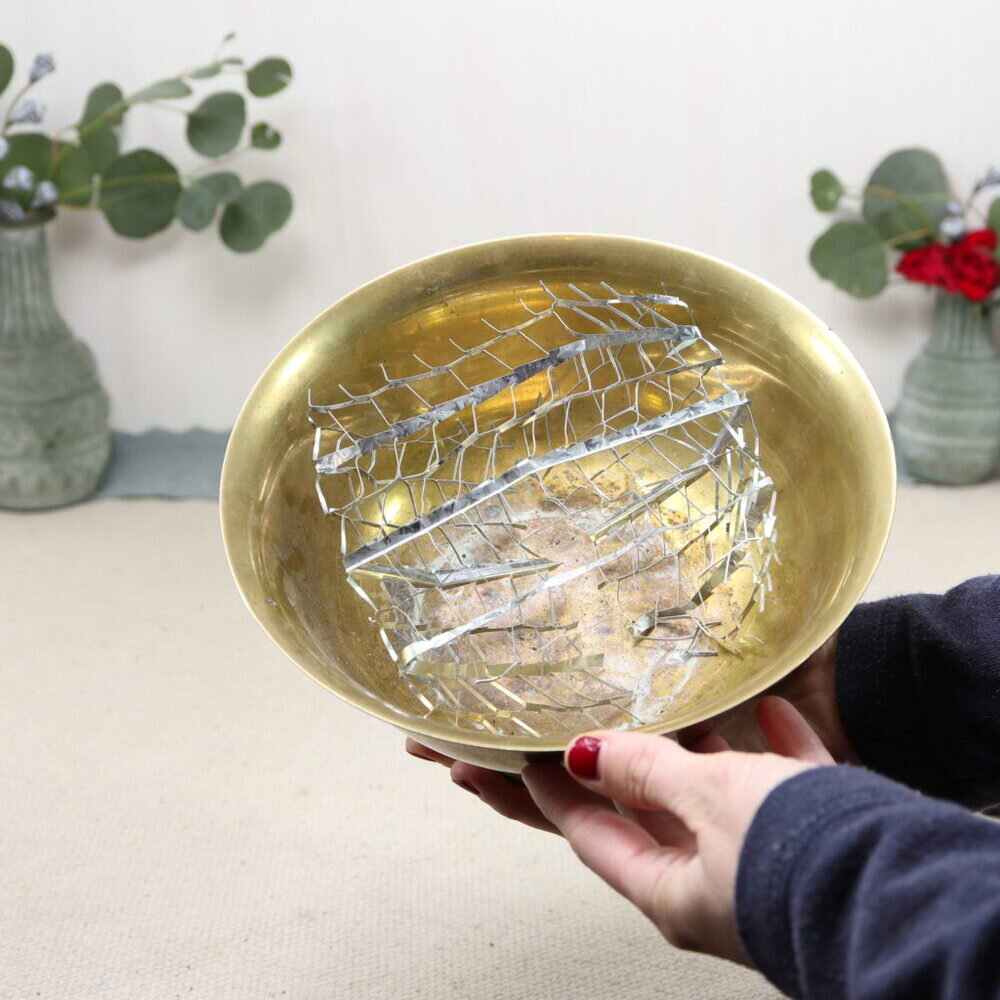 Now the wire mesh piece is placed in the bowl.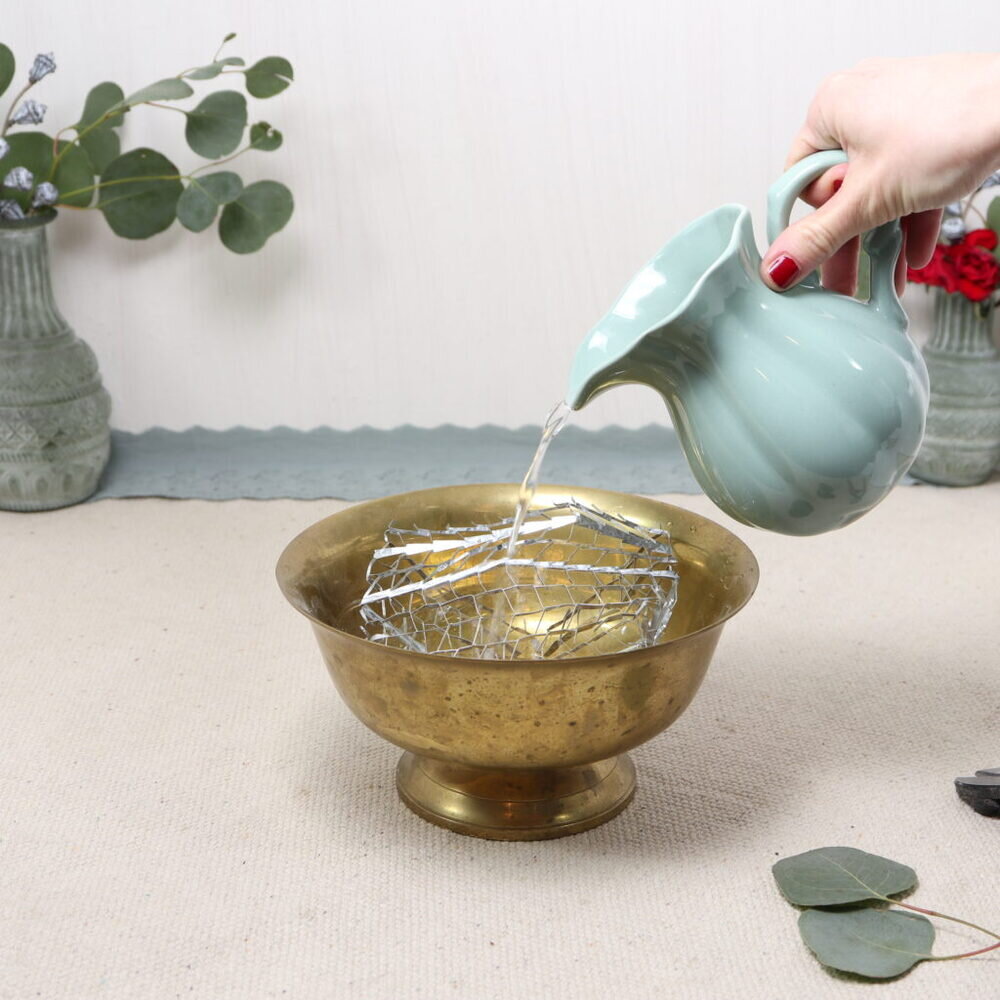 After that, I pour water into the bowl.
Step 3: Cut flowers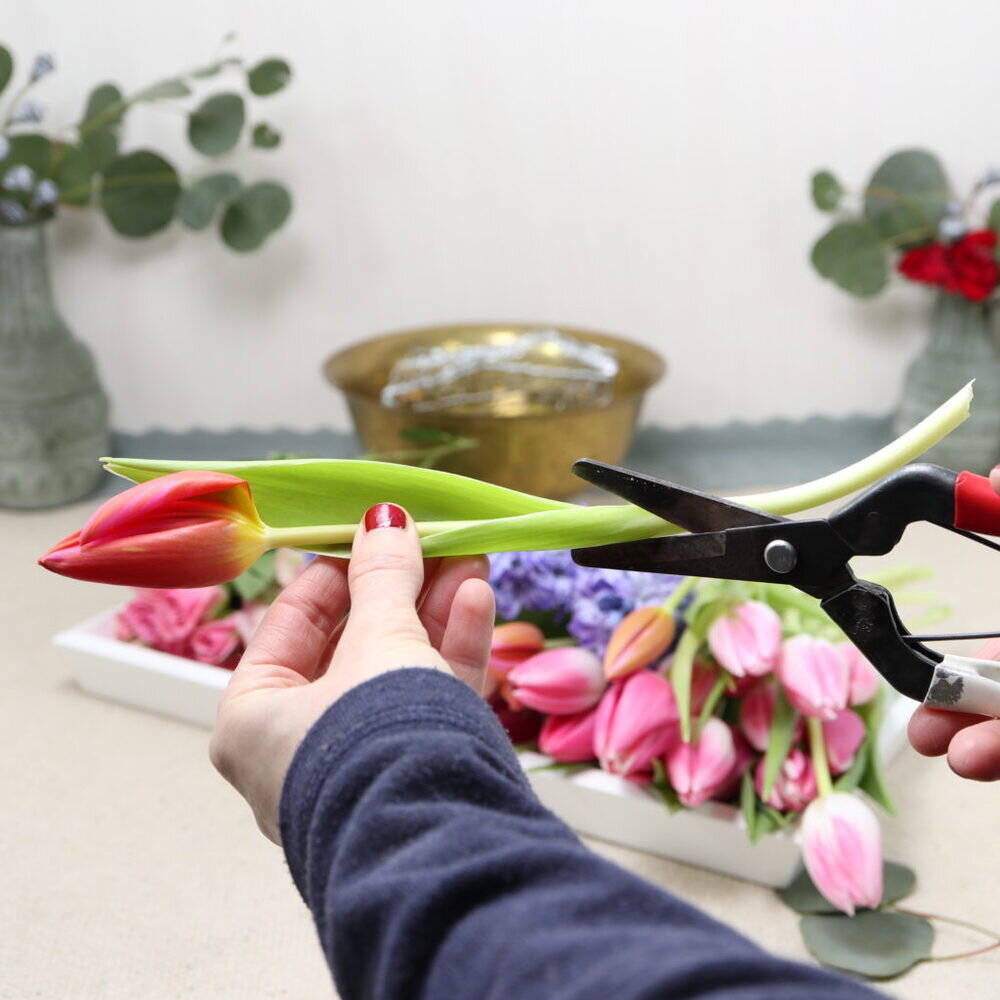 Now the flowers can be cut to the right length. I use the flower scissors for this and cut the flowers in different lengths.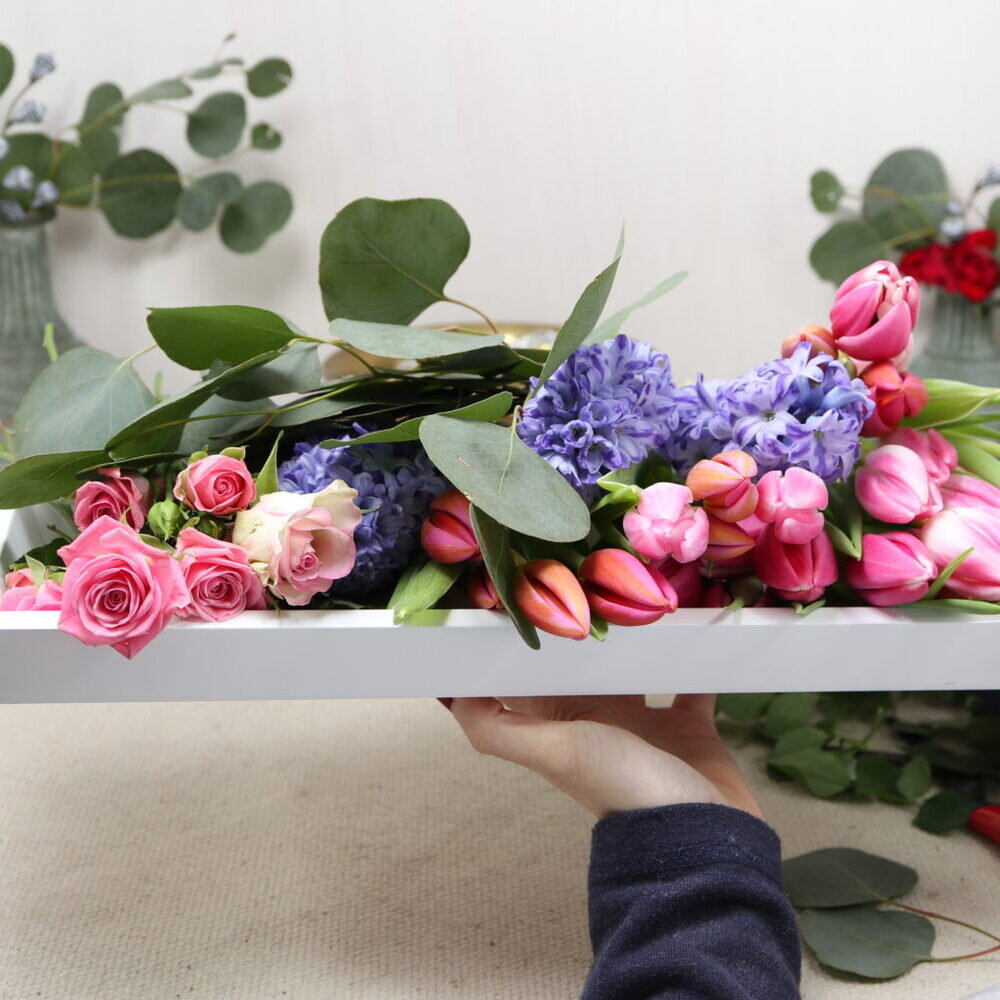 Step 4: Put eucalyptus in the wire mesh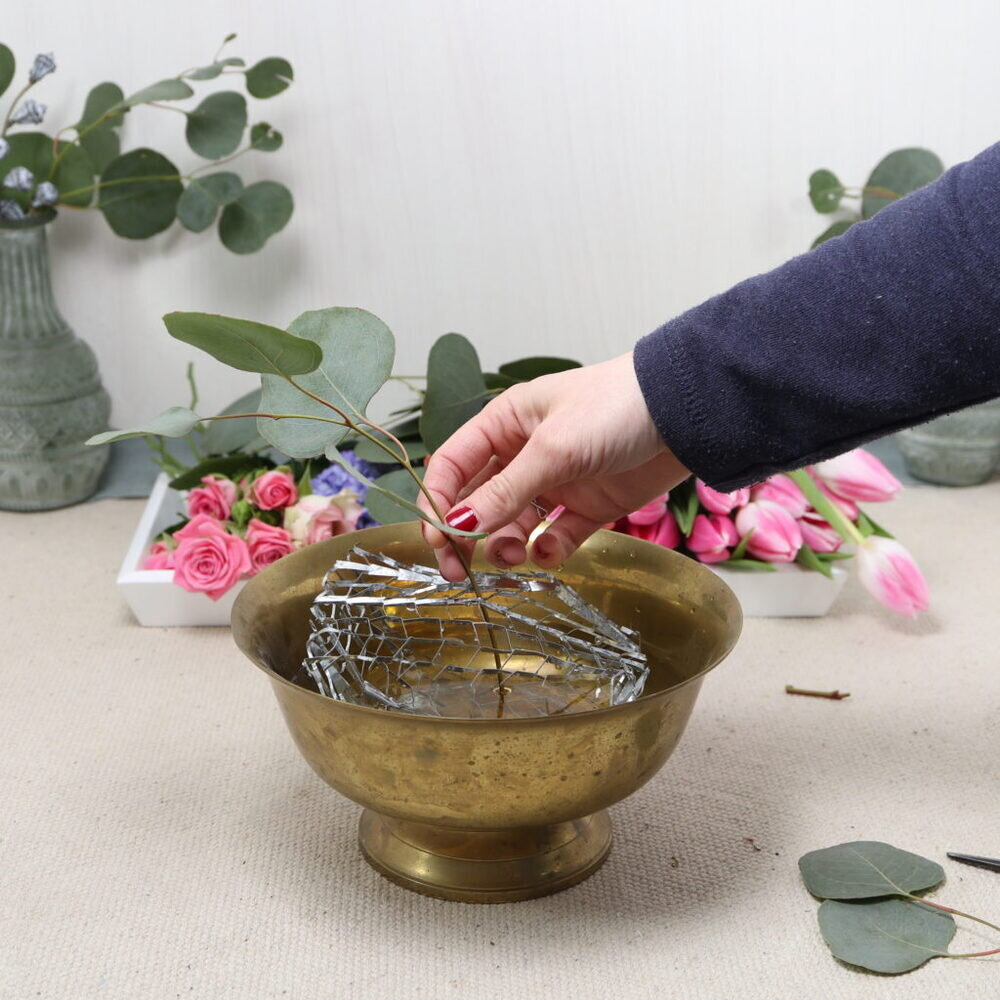 The first thing is to put the eucalyptus in the wire as a starting point. I make sure that the branches are evenly distributed. On the right and left side of the bowl, I use longer eucalyptus branches.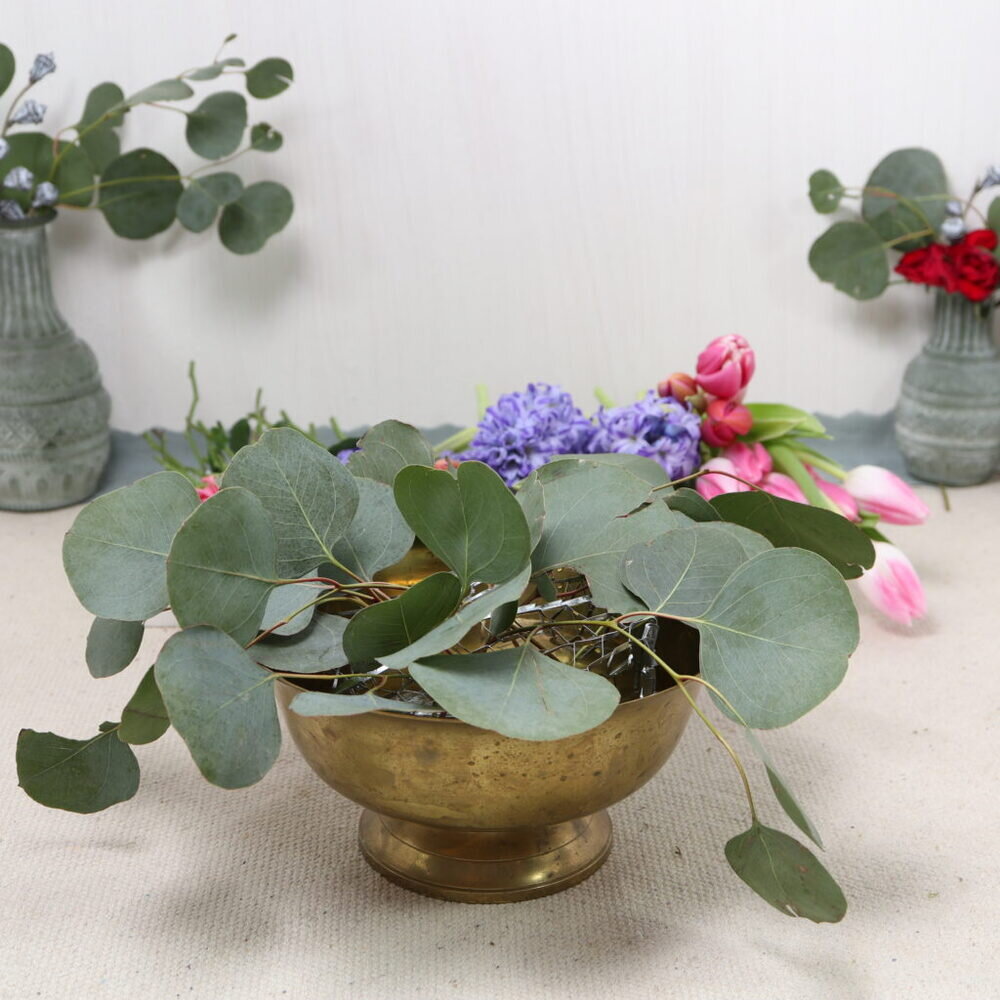 Step 5: Put flowers in the wire mesh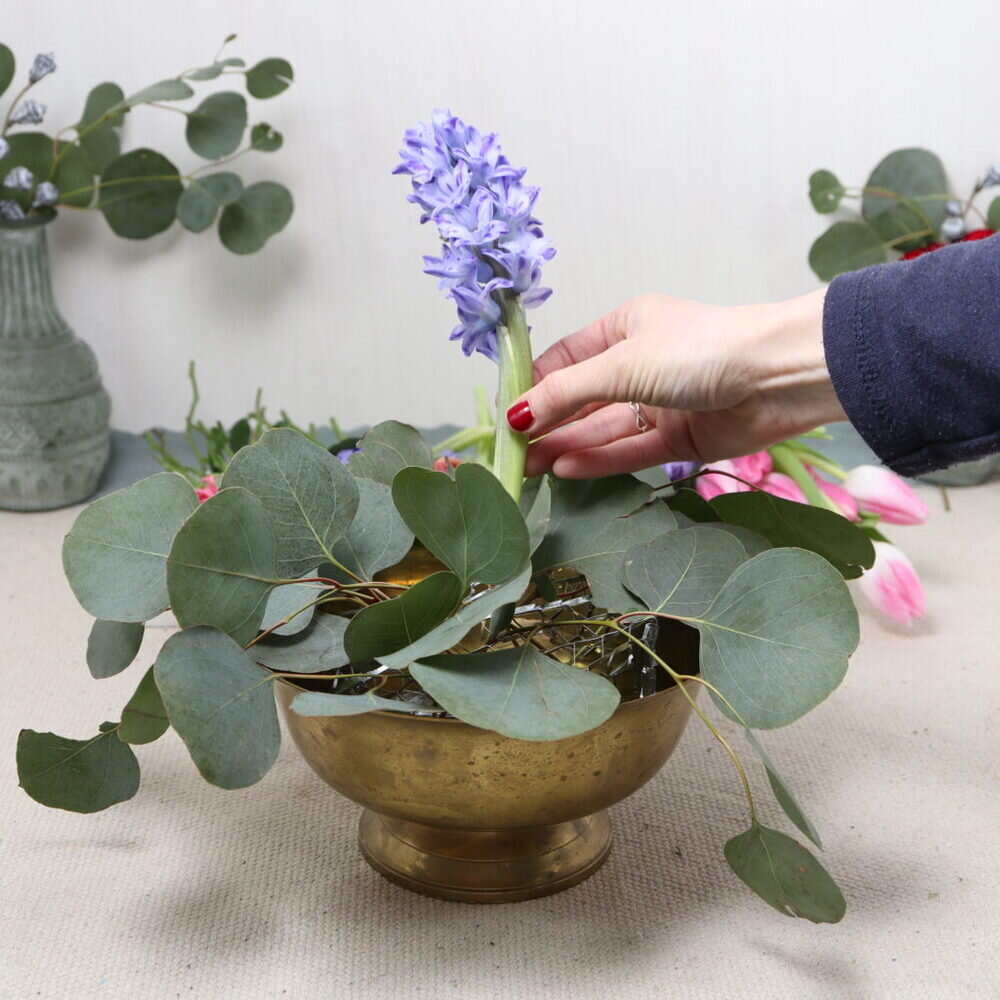 Now I put the hyacinths in a group of three in the center of the bowl through the wire mesh holes.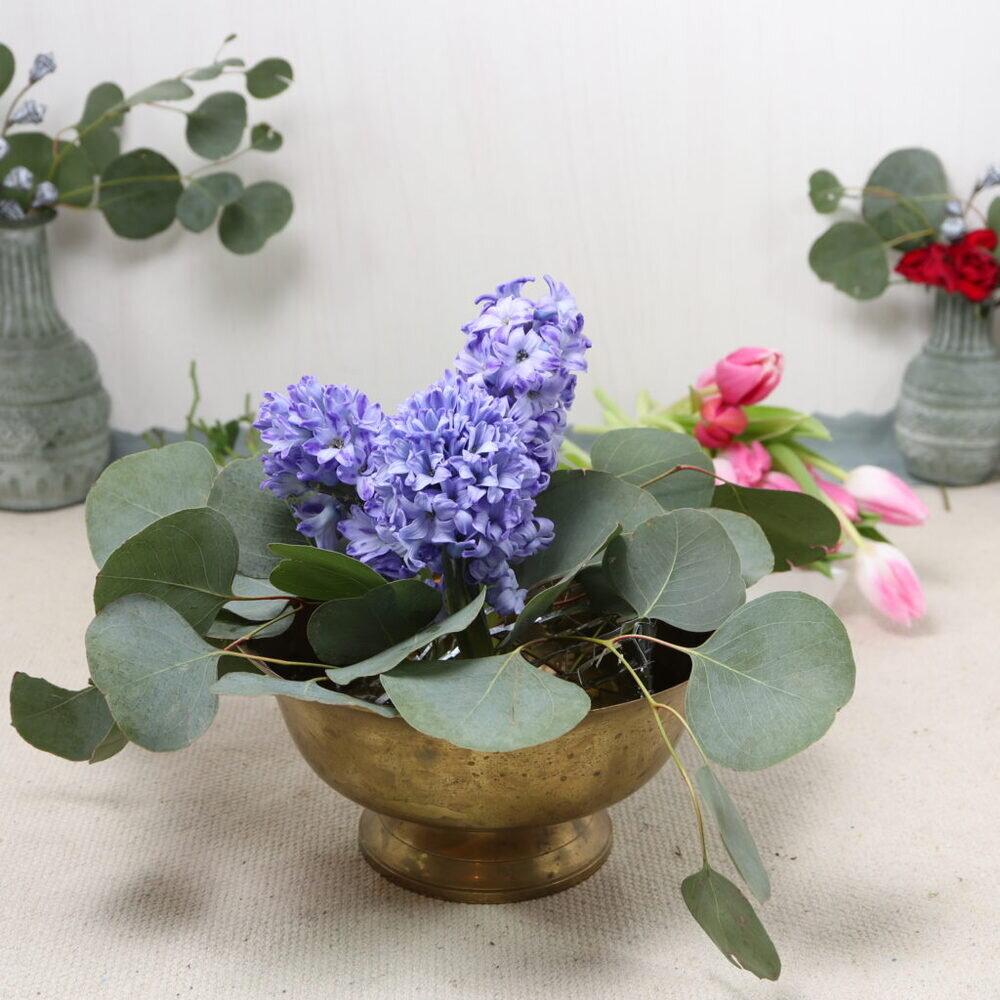 Then I put the tulips in the wire mesh. The tulips have different heights.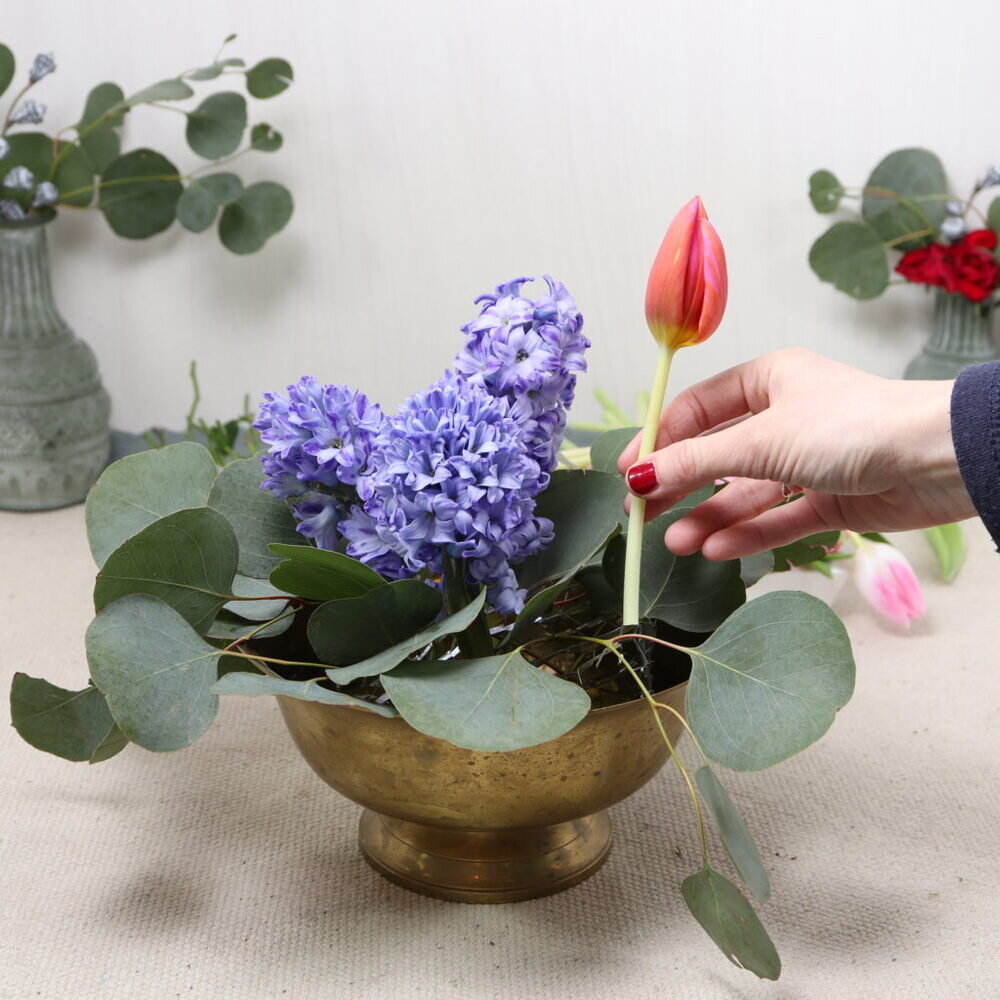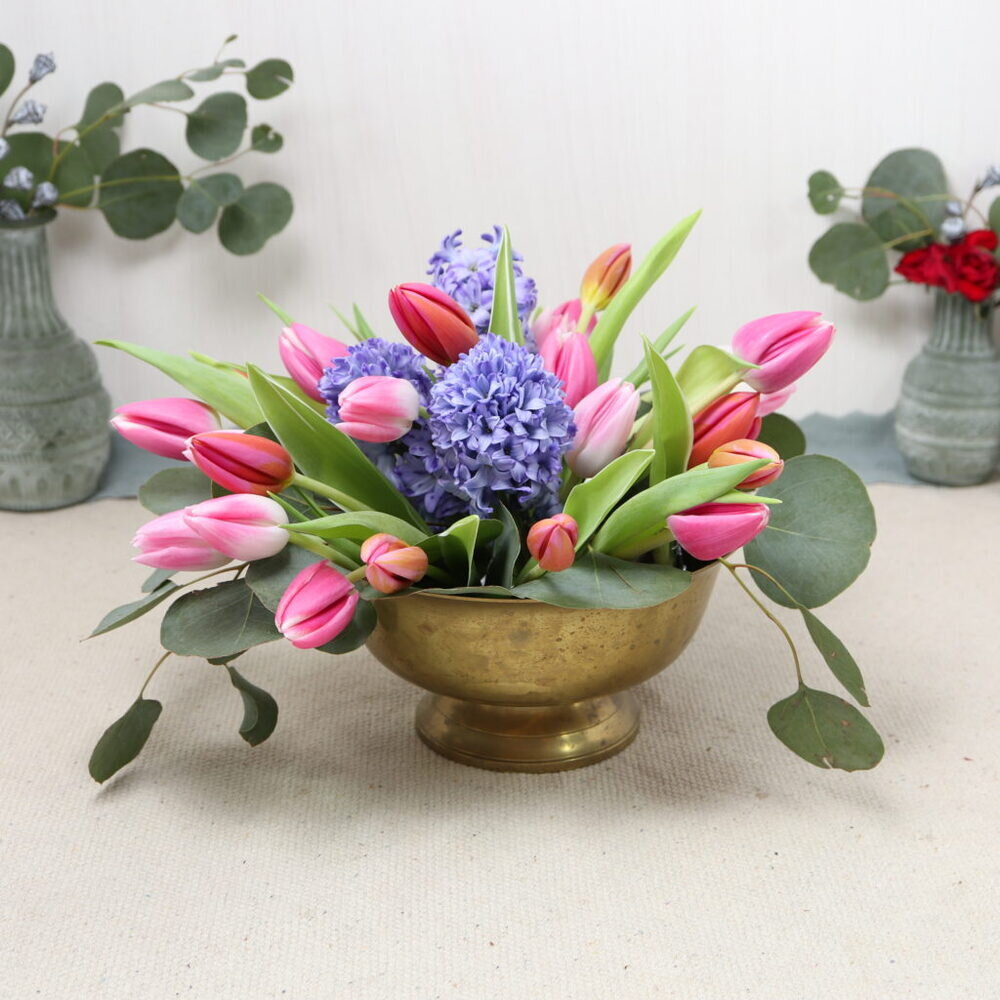 Next are the roses that fill the remaining gaps.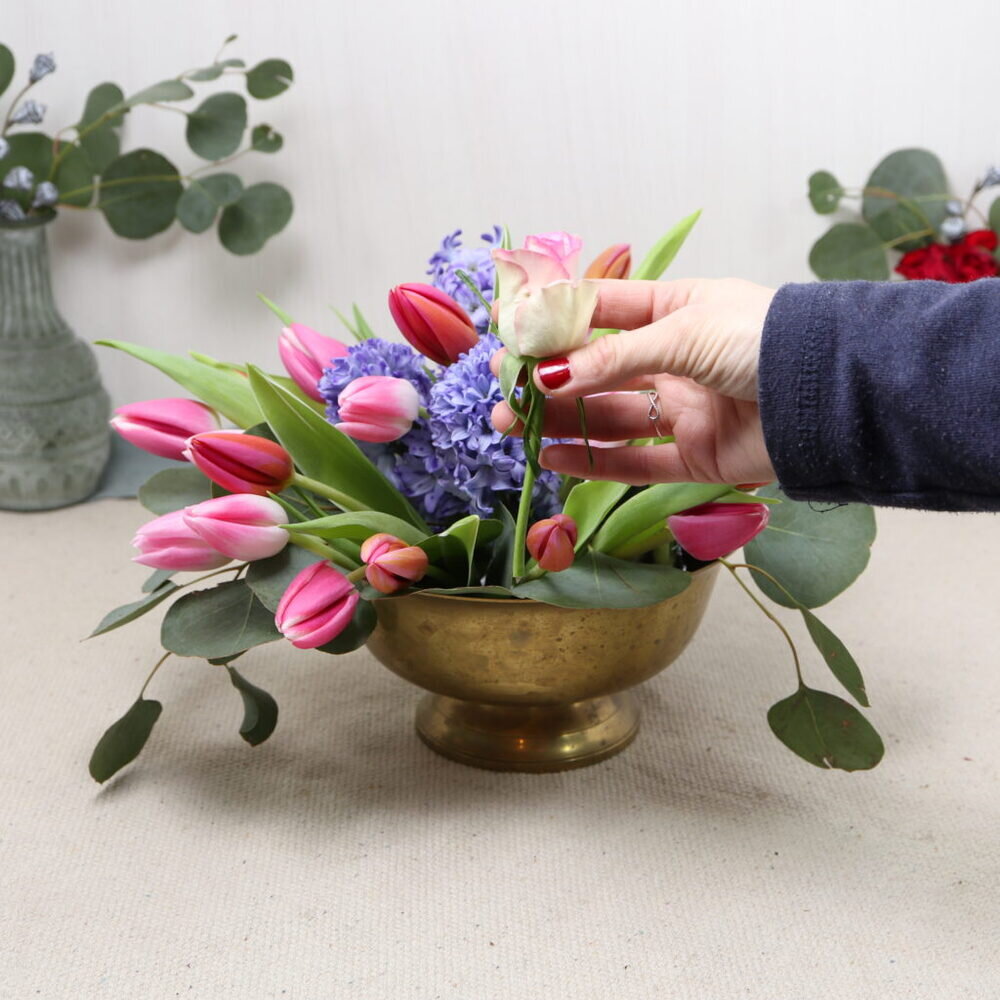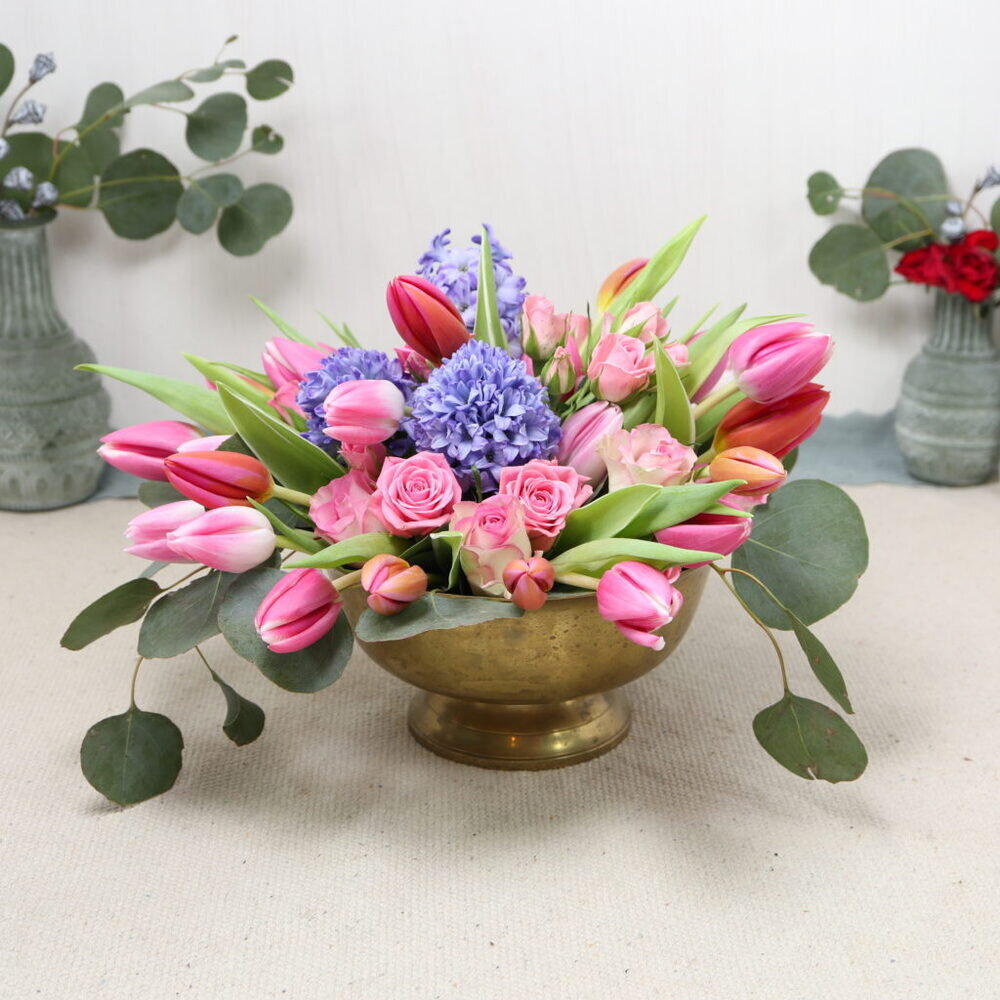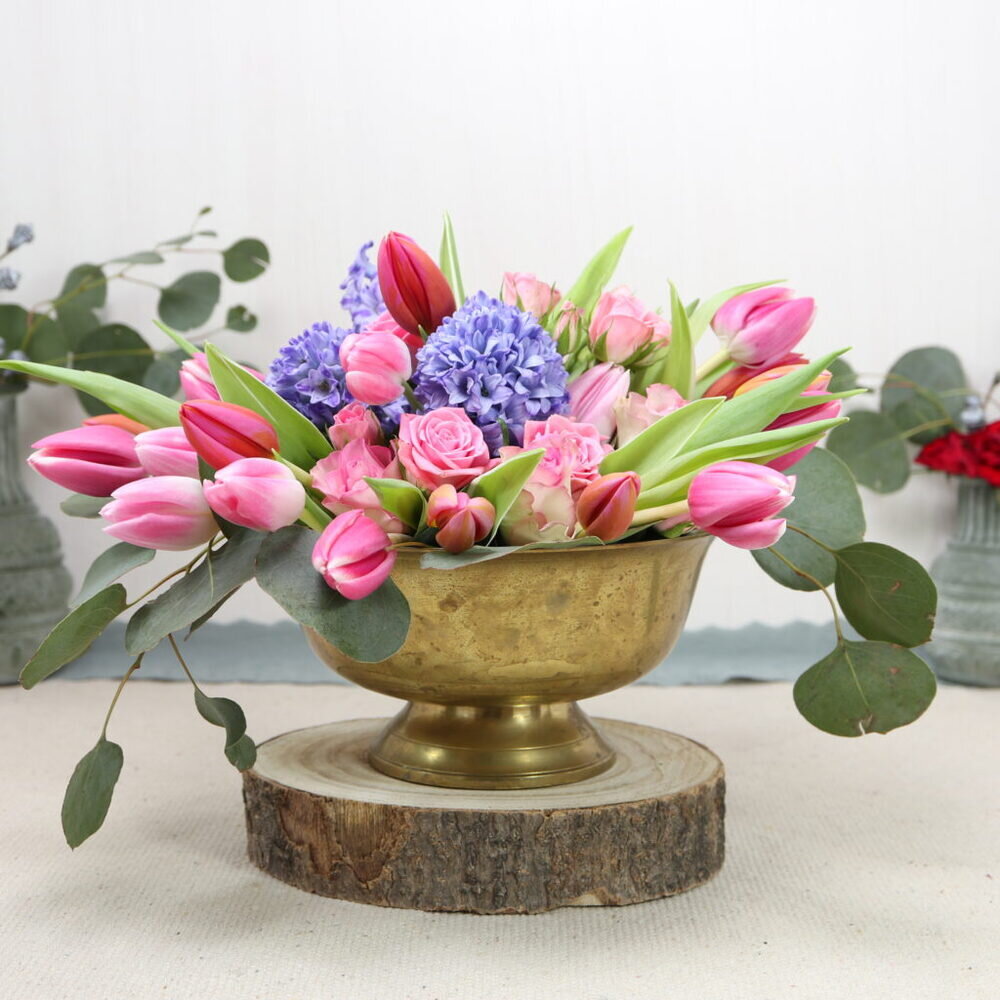 And ready is the spring arrangement in the golden bowl! I hope you enjoyed this DIY as much as I did! With me, the arrangement finds its place on the dining table. I'm already looking forward to the spring scent of the flowers and the opening of the tulip flowers!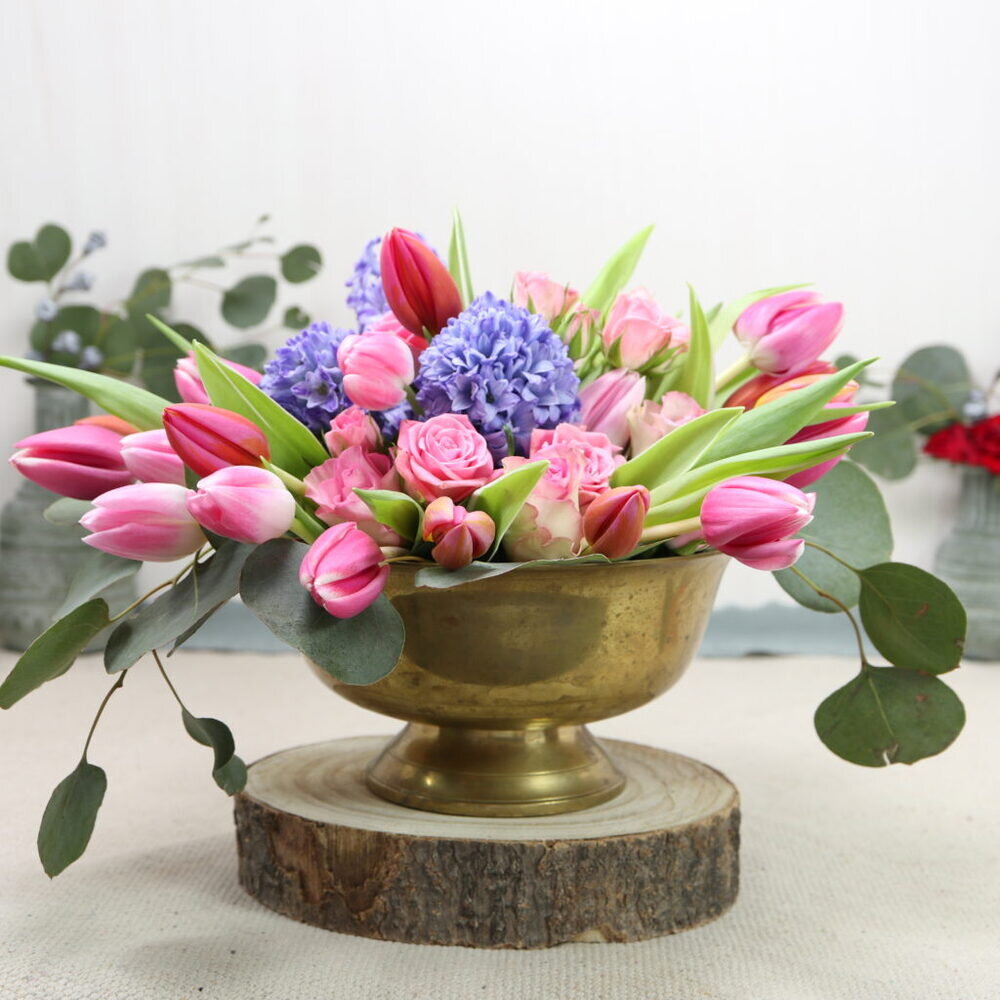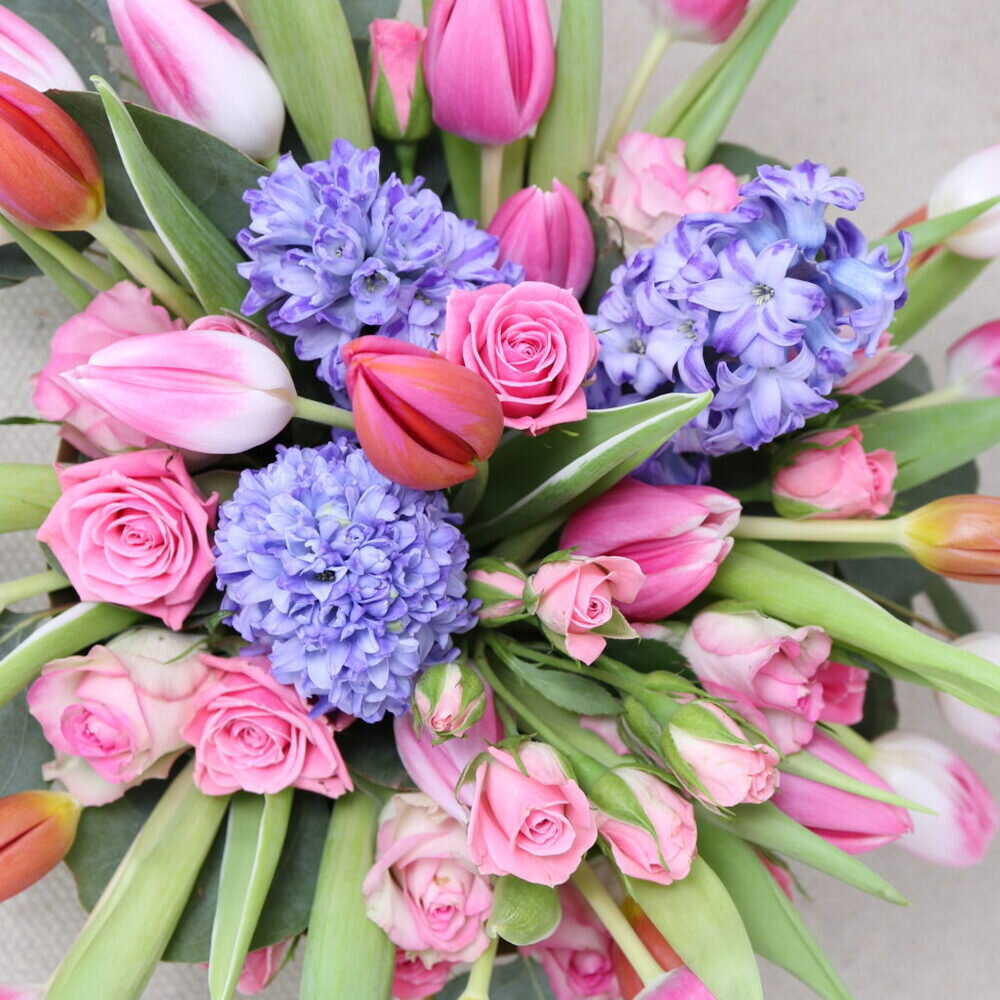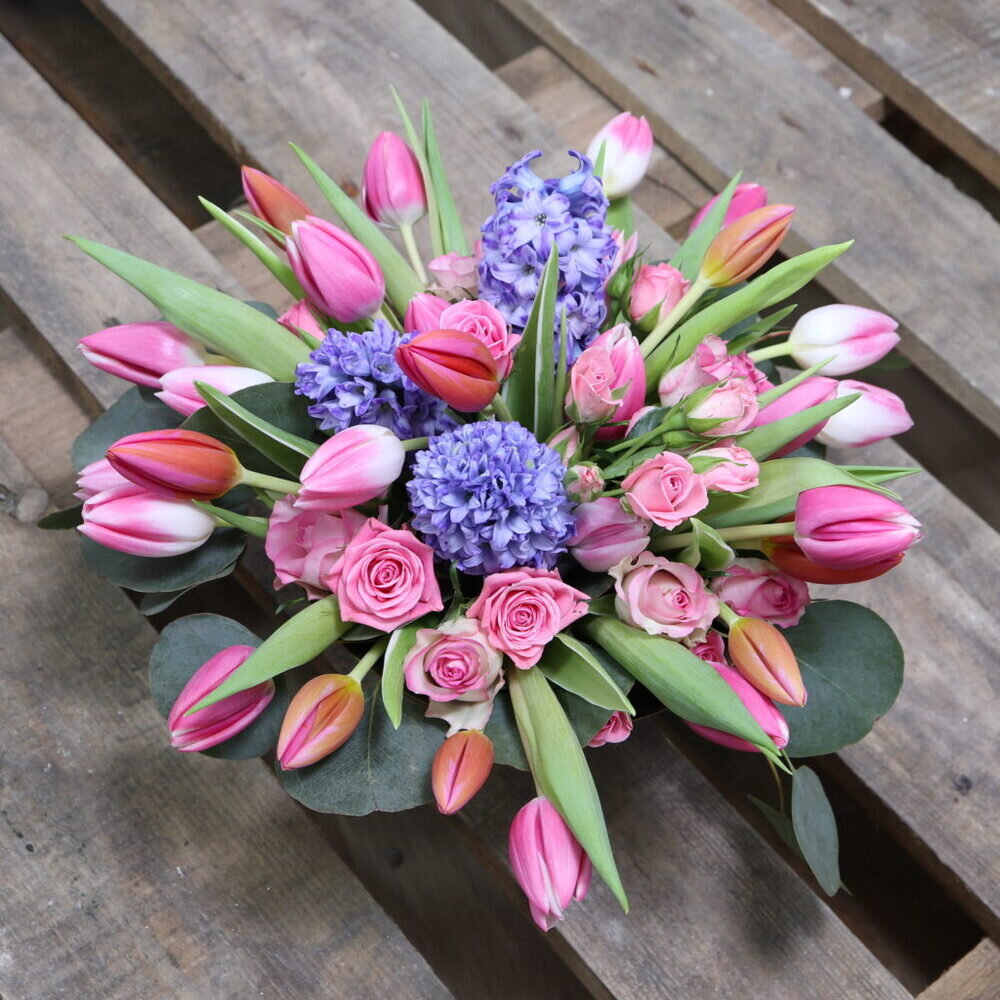 If you are looking for more DIY ideas related to sustainable floristry, have a look at my other DIYs: