Today I'm going to show you how to make a paper clip heart with dried flowers! Maybe you would like to make your own bookmark with paperclips or decorate a gift? Or are you looking for a DIY idea for Valentine's Day or Mother's Day? Then grab your hot glue gun and let's get started!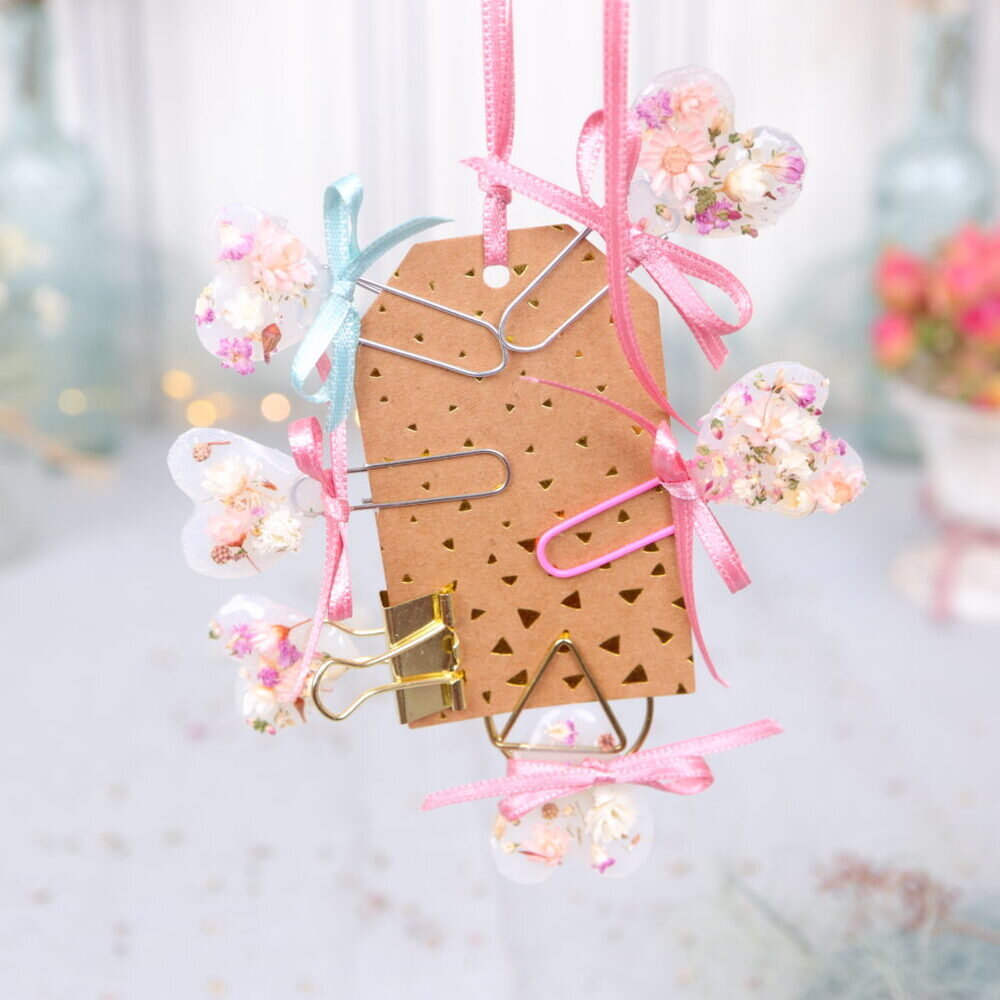 The heart paperclip is a quick and easy craft idea using hot glue. Small dried flowers are great for decoration. I could think of so many possible uses for the pretty heart studs that I immediately went into series production ;). Here are a few inspirational ideas for you:
a bookmark for a book/diary
embellish a card with it, for example a wedding invitation
decorate a gift box with it
attach to a bouquet of flowers
use it to mark the current day in the calendar
staple sheets together with it
Use it as a zip fastener, e.g. on a bag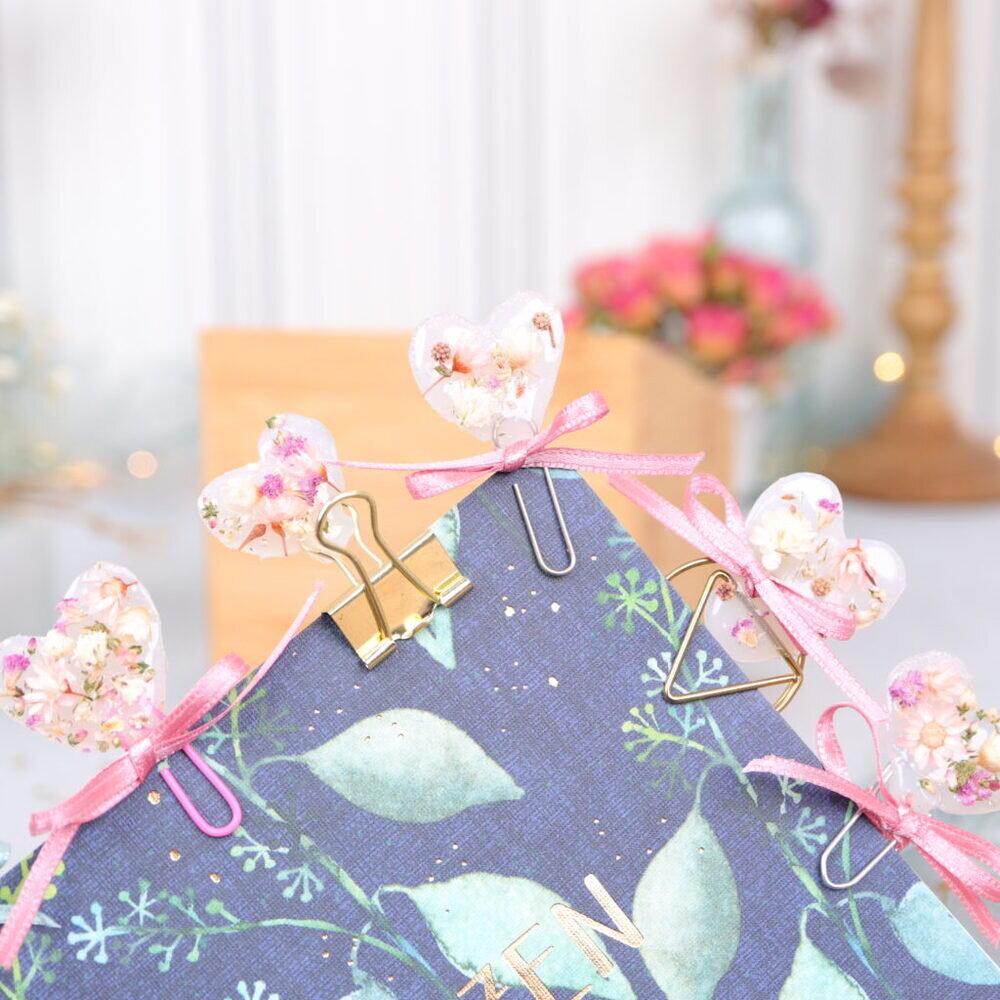 With the following step-by-step instructions you can easily make the paper clip heart with dried flowers yourself!
Tools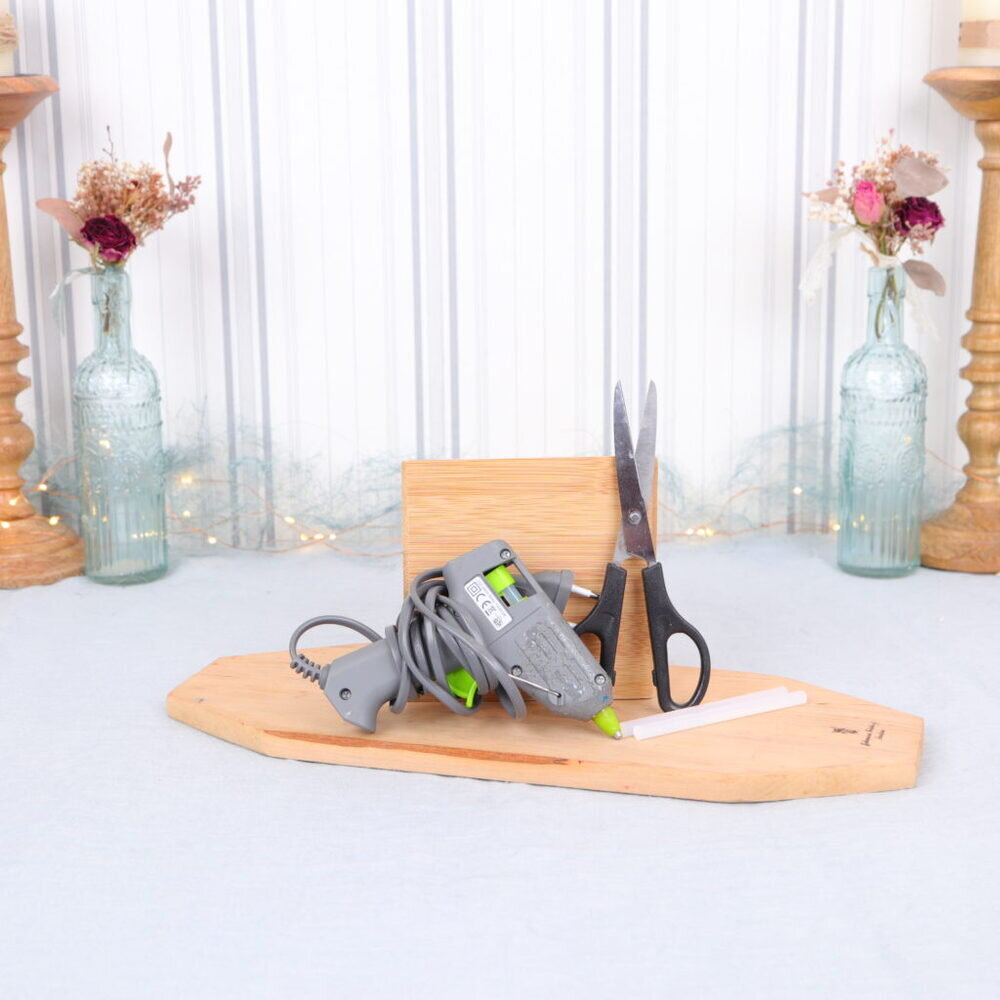 Here you can see which tools I used for the heart clip. You will need a hot glue gun with hot glue sticks and scissors. I used clear hot glue sticks for this DIY. For example, there are also sticks with glitter, which certainly looks very nice as well.
Materials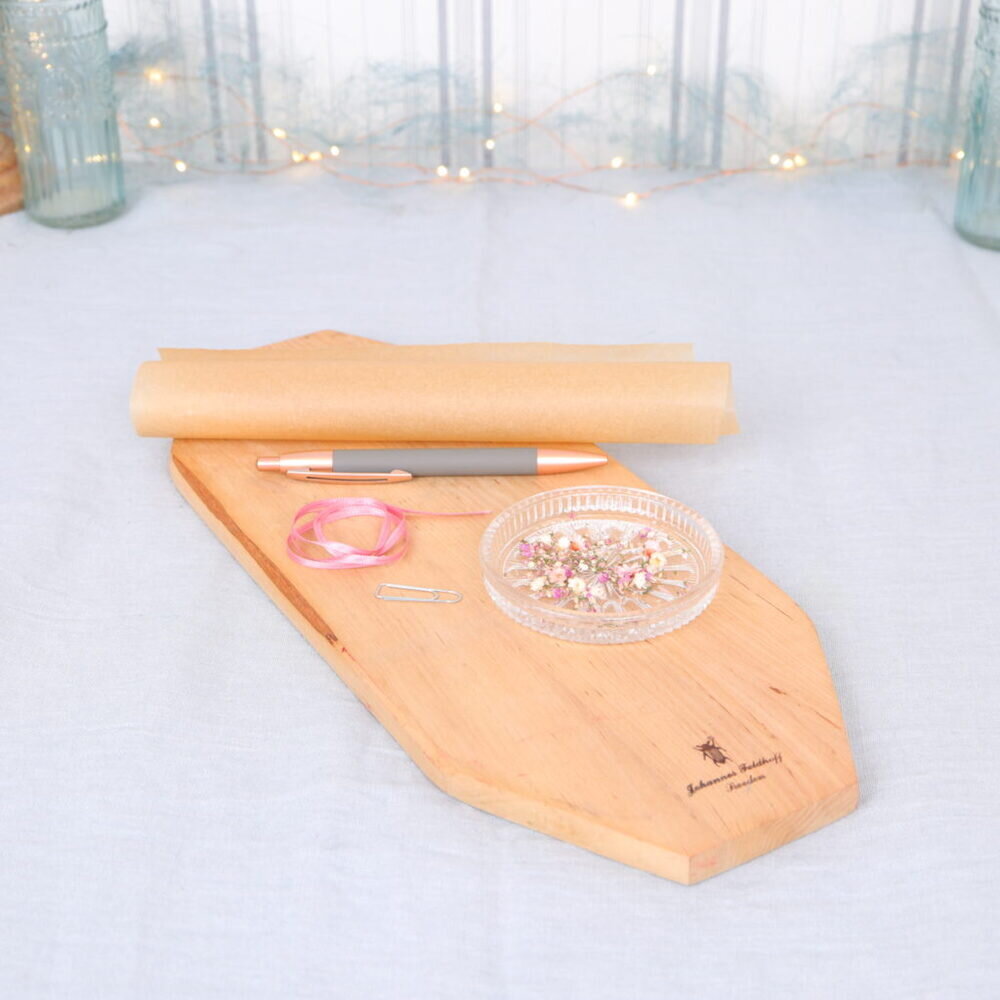 I used these materials for the paper clip heart: a paper clip, baking paper as a base, a pencil for sketching, a pink satin ribbon and dried flowers. Small dried flowers are particularly suitable. For example dried gypsophila, heather blossoms, glixia or small rose petals. In addition to the normal paper clip element, there are also great geometric elements that can be embellished with hot glue!
Instructions | Handicrafts with hot glue: Make a paper clip heart with dried flowers
Step 1: Draw the heart shape on the baking paper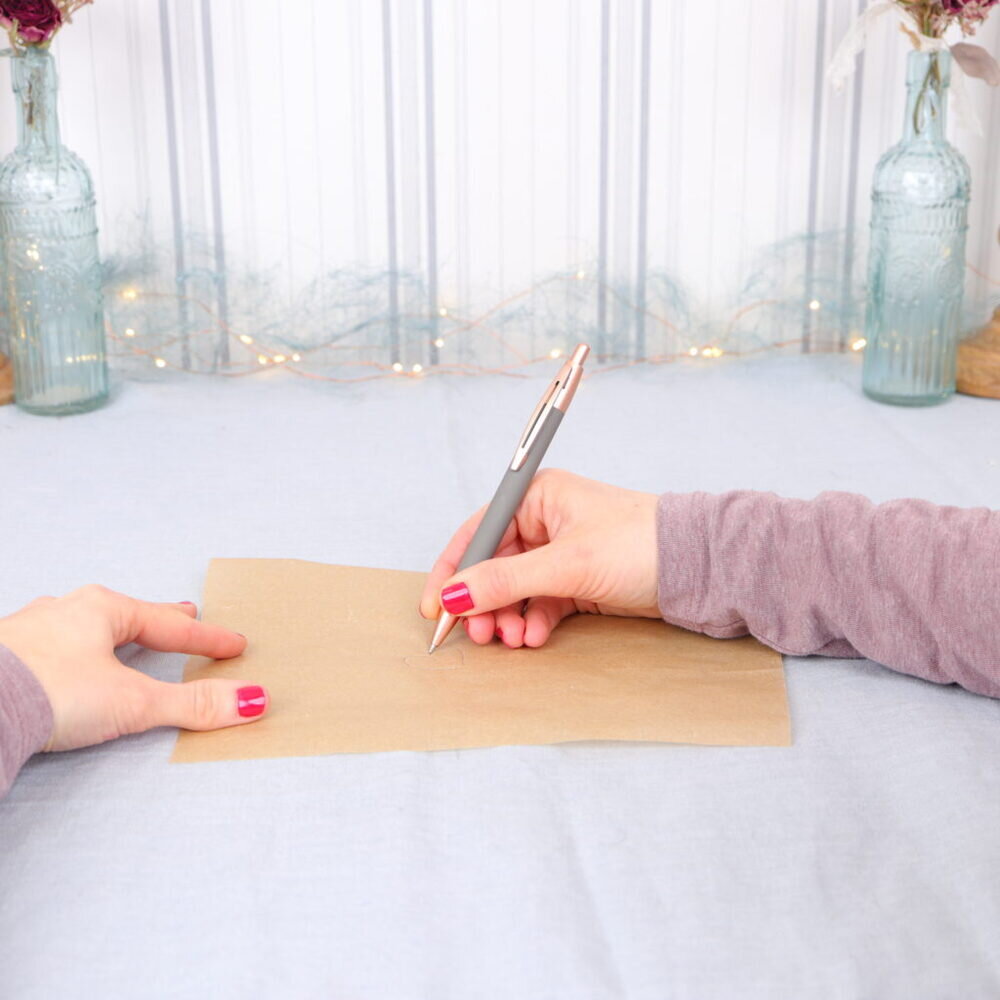 In the first step, I draw the heart shape with the pencil so that I can later fill it with hot glue more easily. I use a piece of baking paper for this, as the hot glue can be easily removed from it.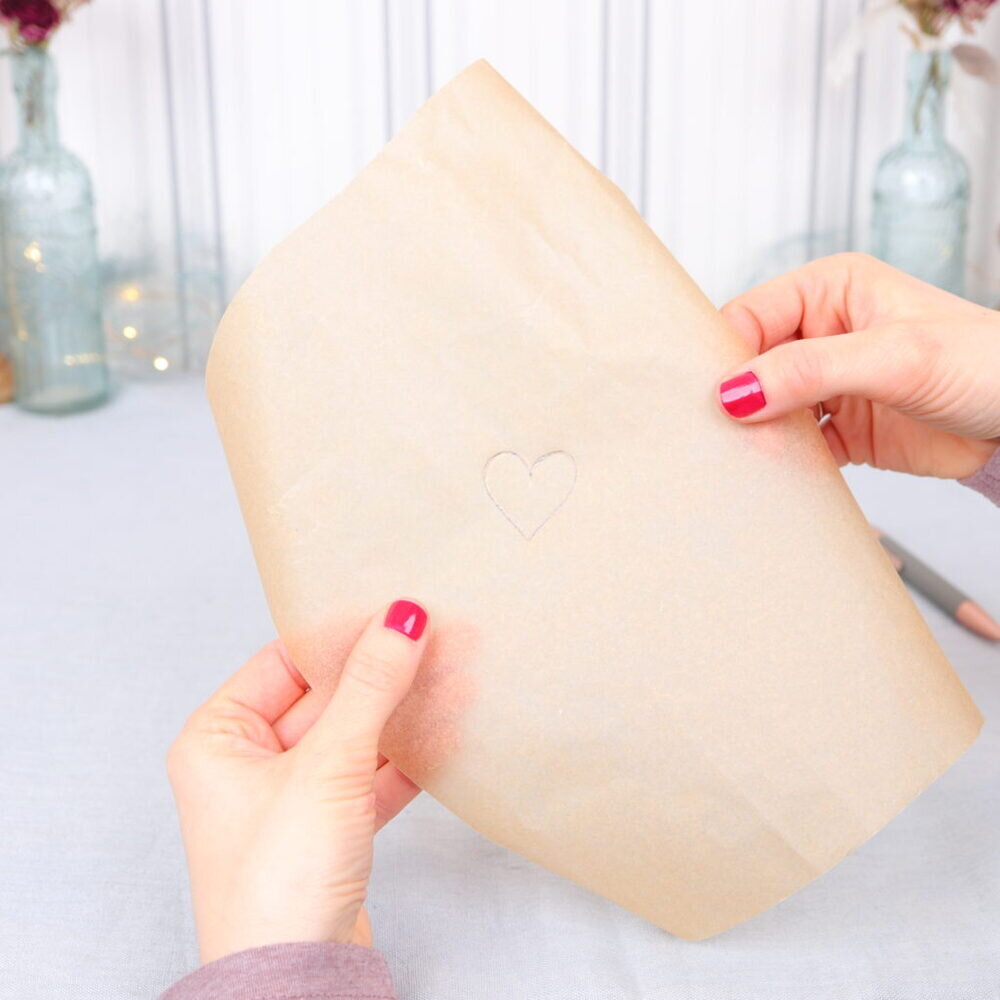 Step 2: Apply hot glue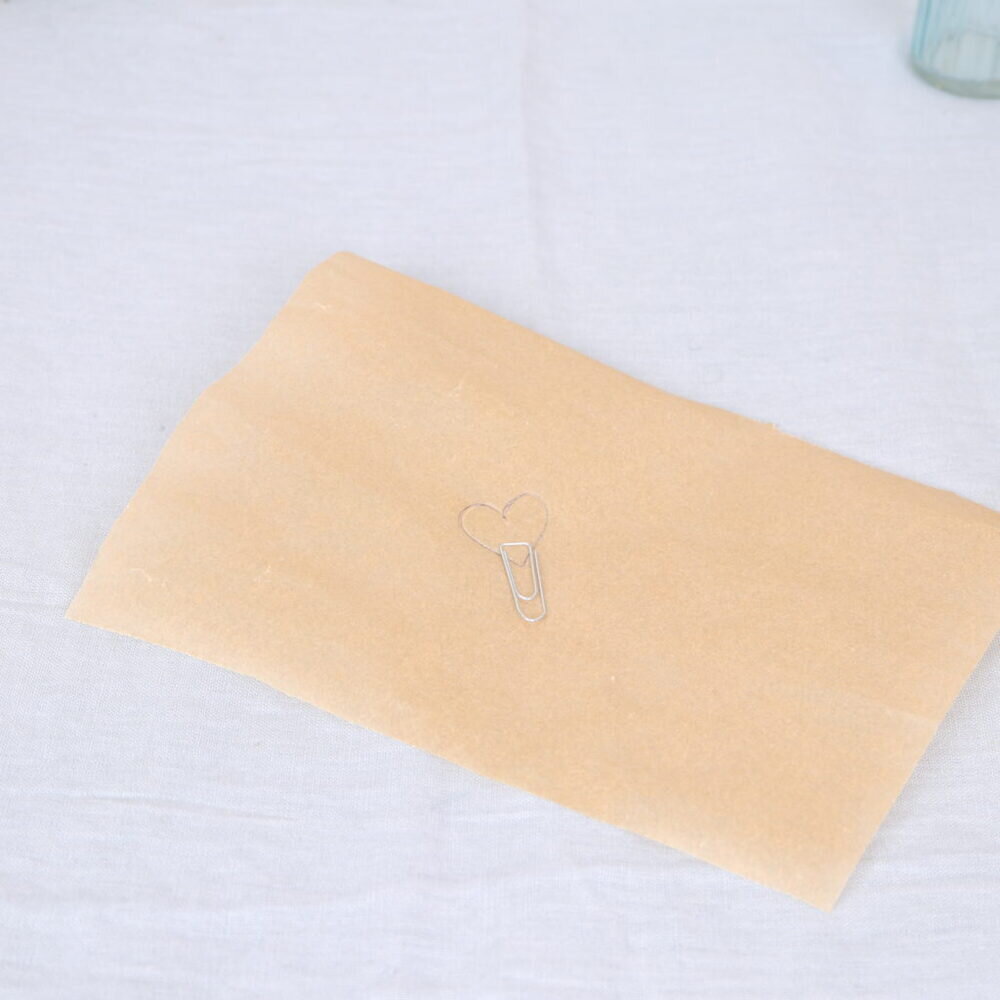 Now I place the paper clip on the drawn heart so that it is in the middle and the opening is facing down.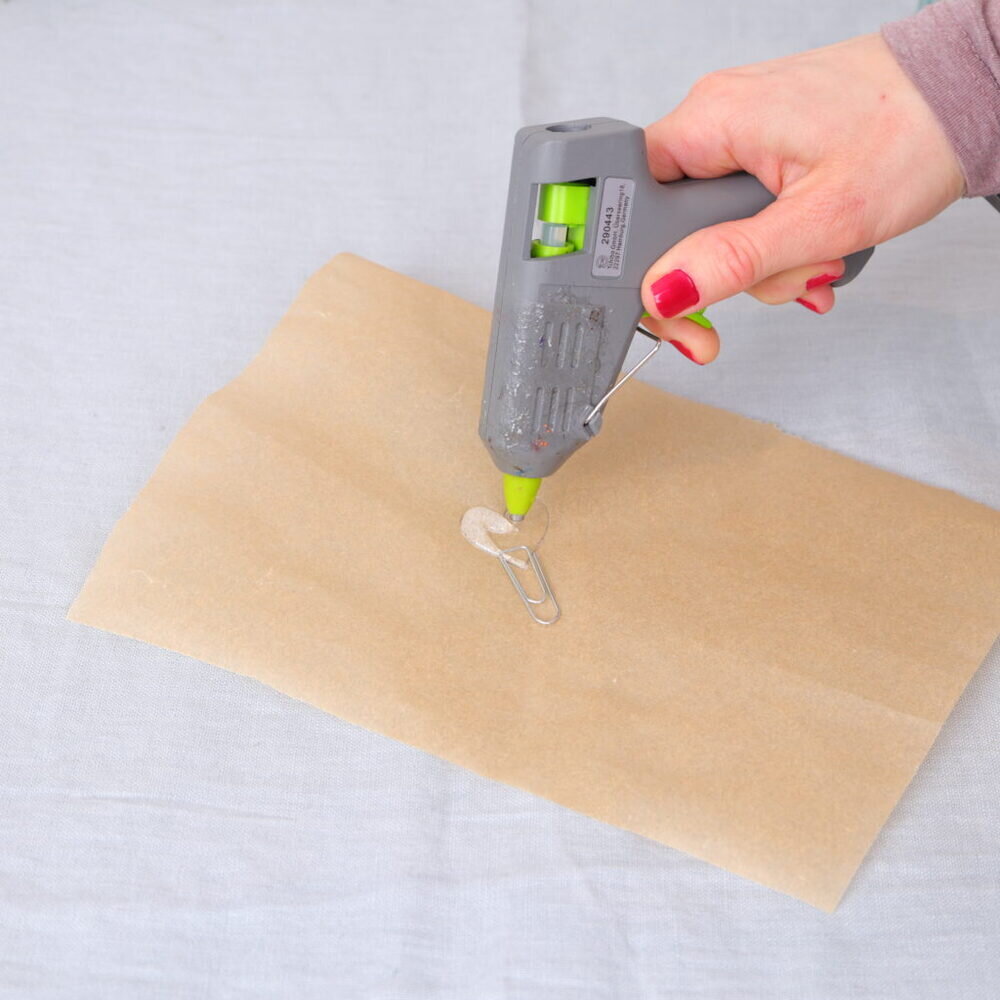 Then I fill in the heart with hot glue so that it also covers the top part of the clip.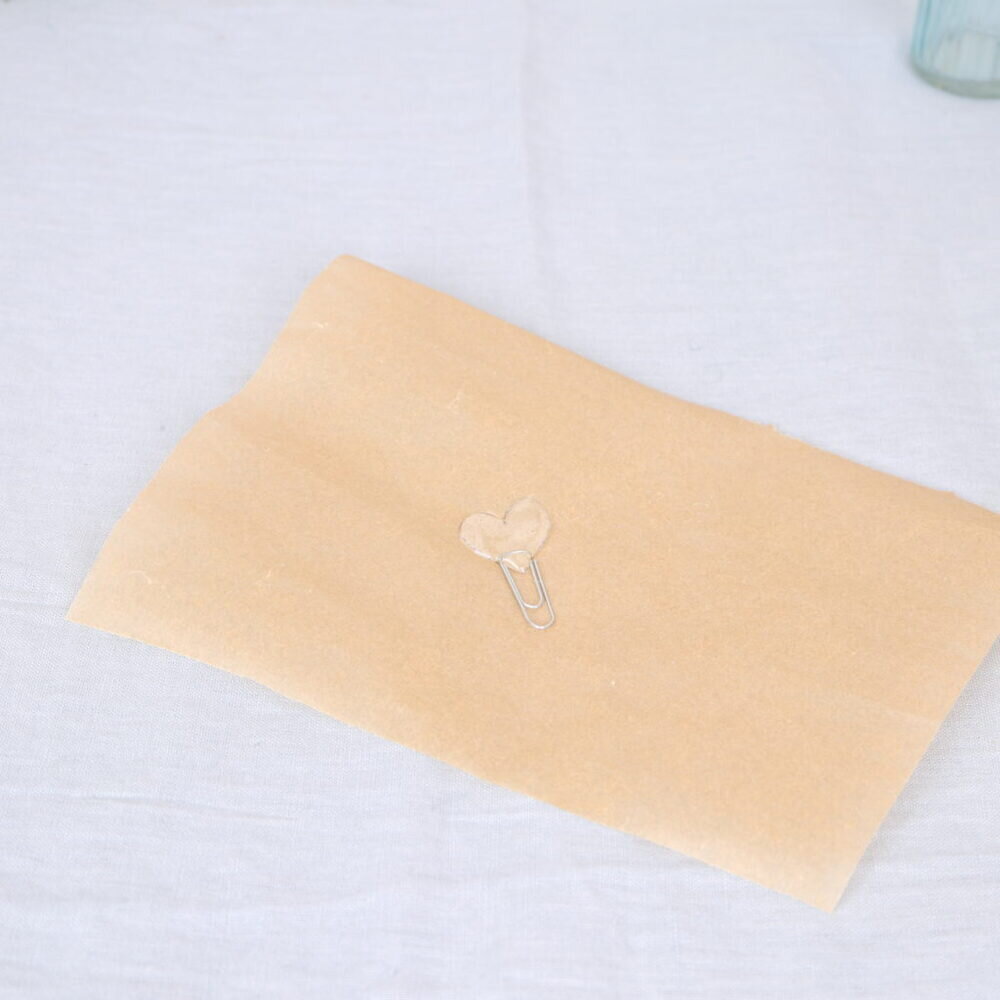 Tip: It doesn't matter if the hot glue doesn't hit the heart shape exactly. Once the glue is dry, you can cut it into shape with scissors.
Step 3: Sprinkle dried flowers
While the glue is still hot, I sprinkle the dried flowers on it.
Tip: You have to be quick here because the glue dries quite quickly.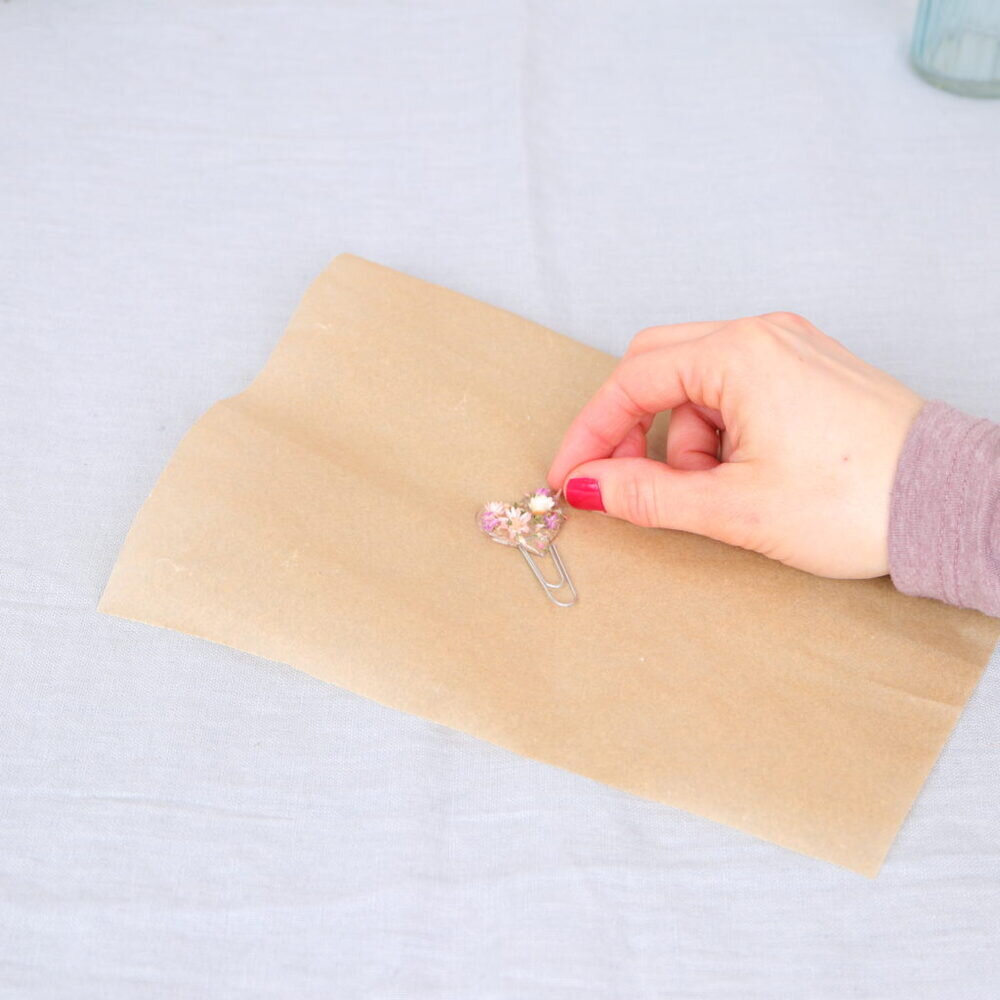 Tip: You can also use tweezers to place the flowers precisely in the glue!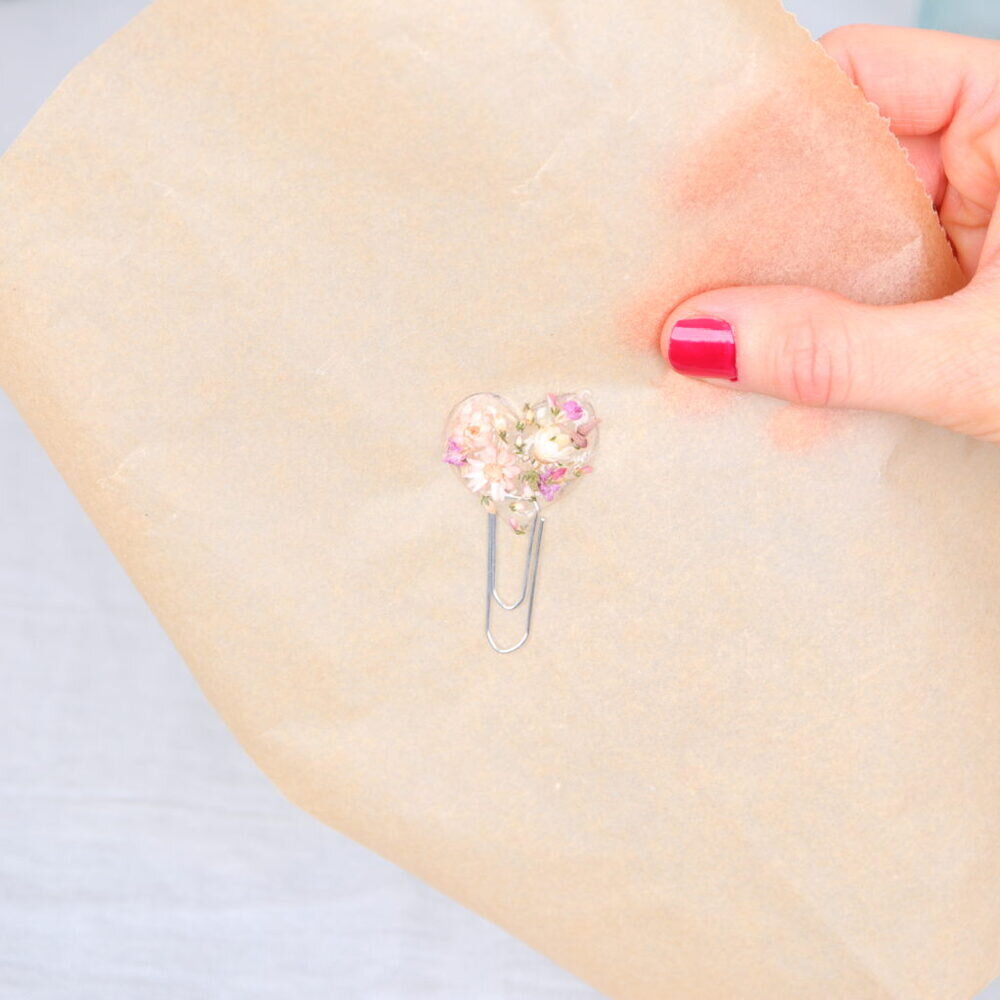 Step 4: Attach ribbon
As soon as the glue has dried (this takes about one to two minutes for me), you can carefully remove the paper clip with a heart from the baking paper.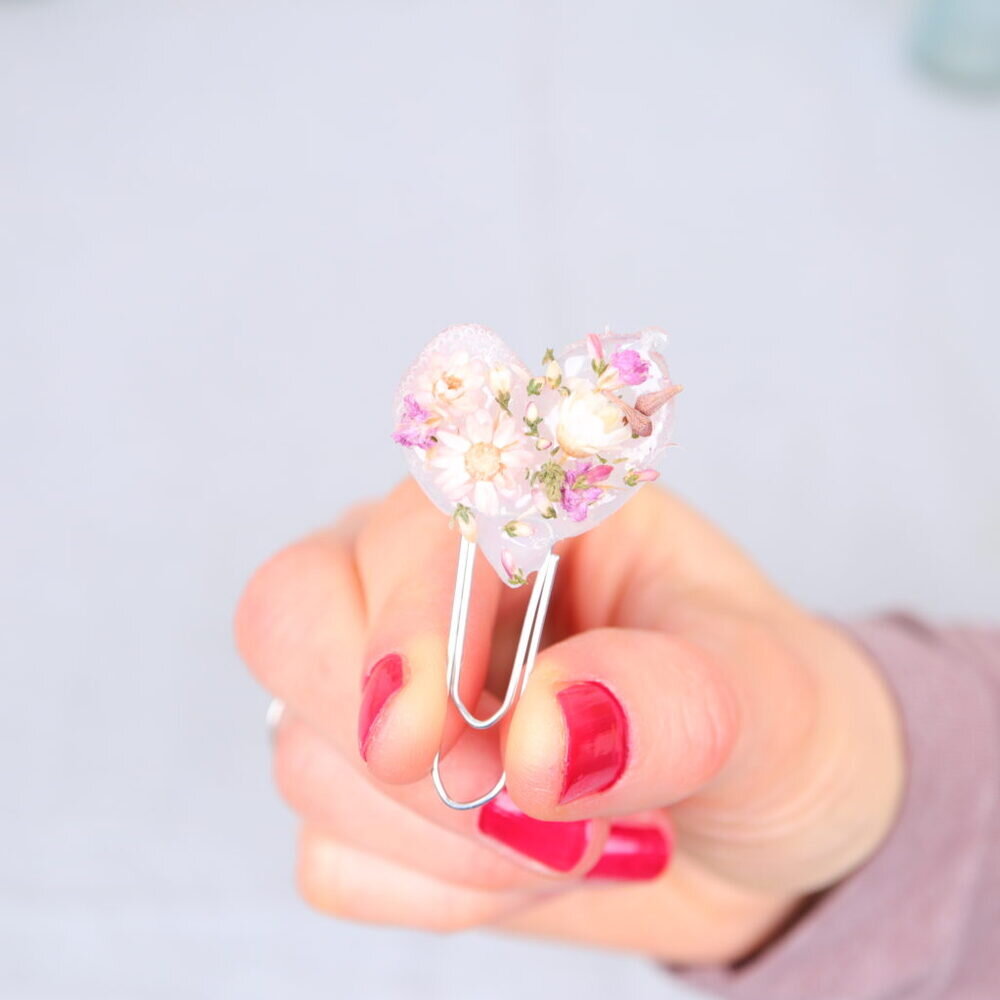 Now you can correct the heart shape with the scissors if necessary, so that it looks even.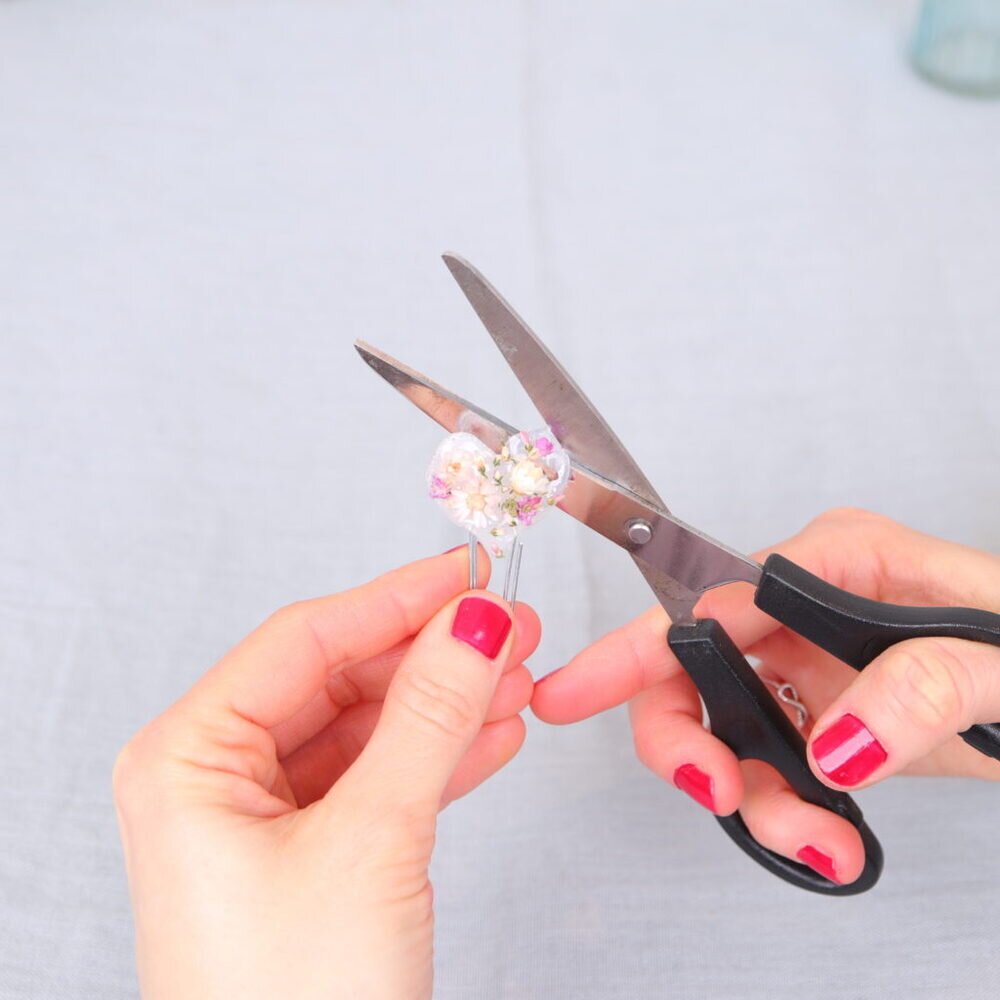 Now I cut a piece of the satin ribbon, tie it at the bottom of the heart and close it with a bow knot.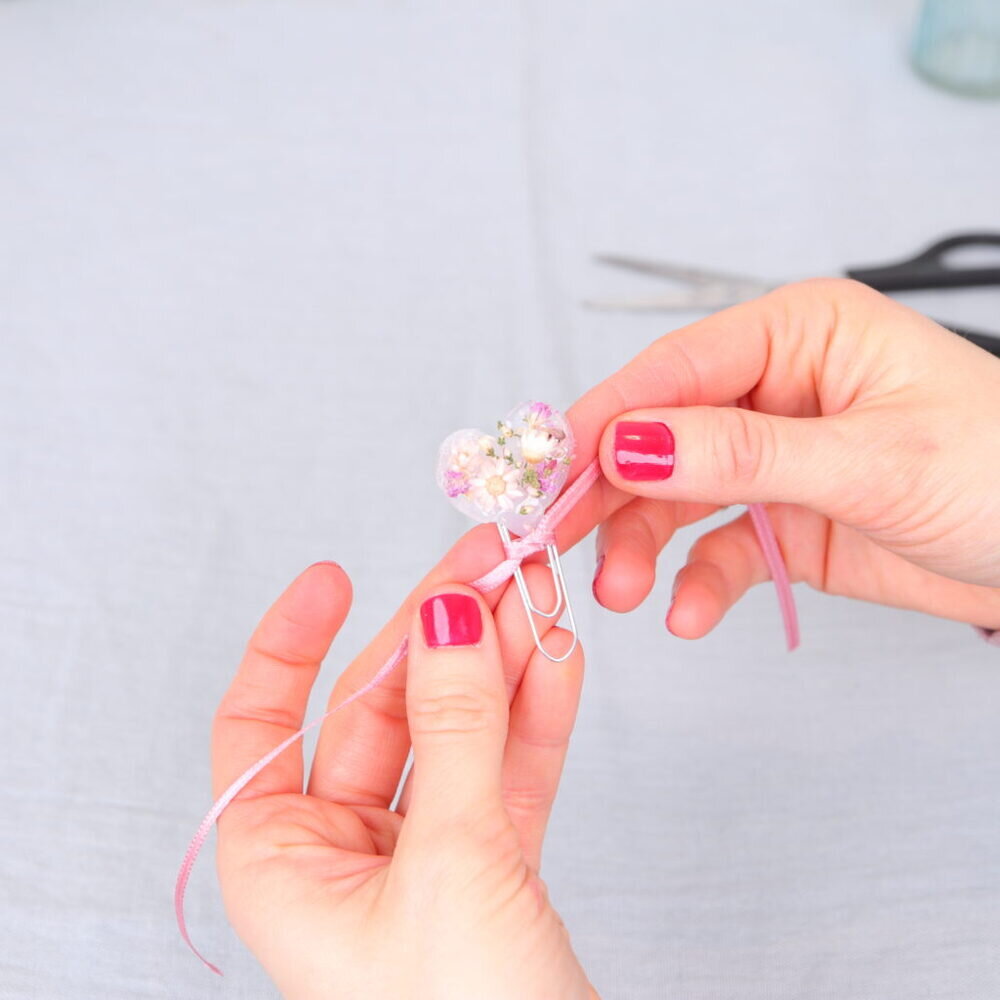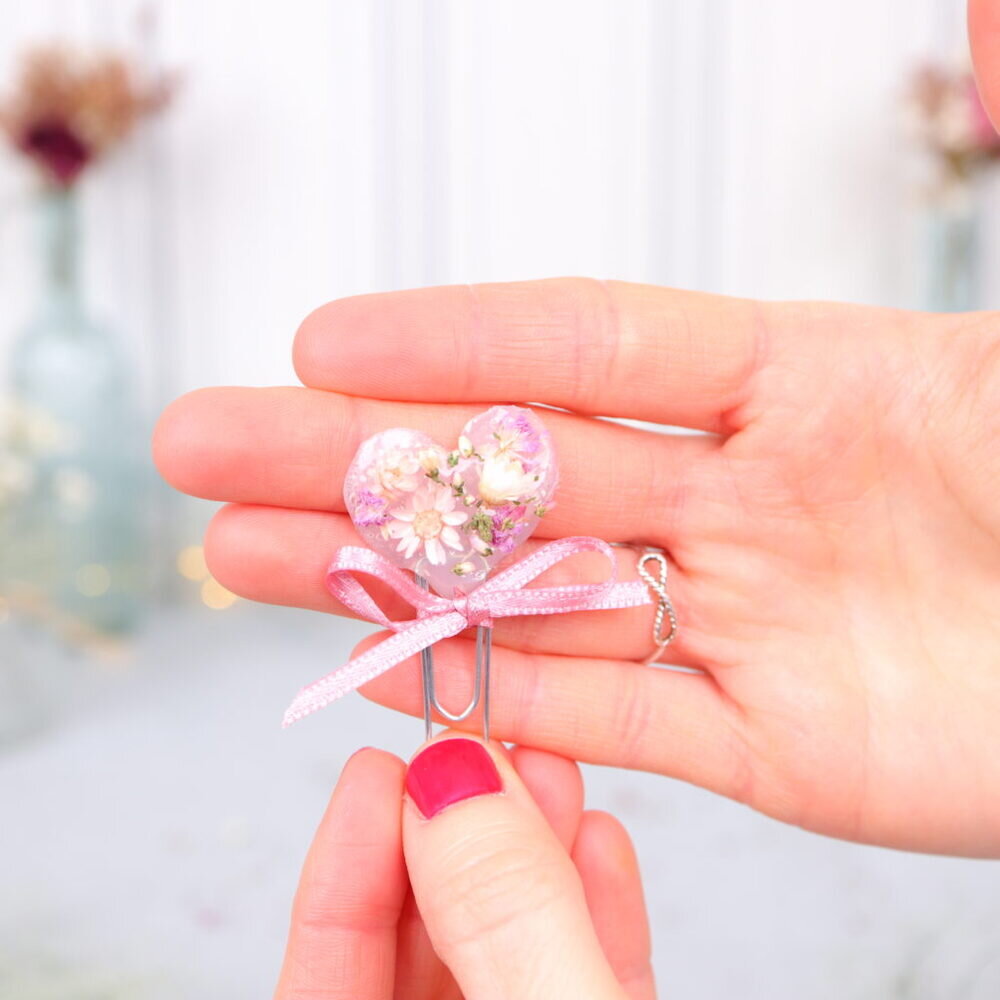 And the paper clip heart with dried flowers is done! I hope you had as much fun with this DIY as I did and that you can make yourself or others happy with the cute heart clips! <3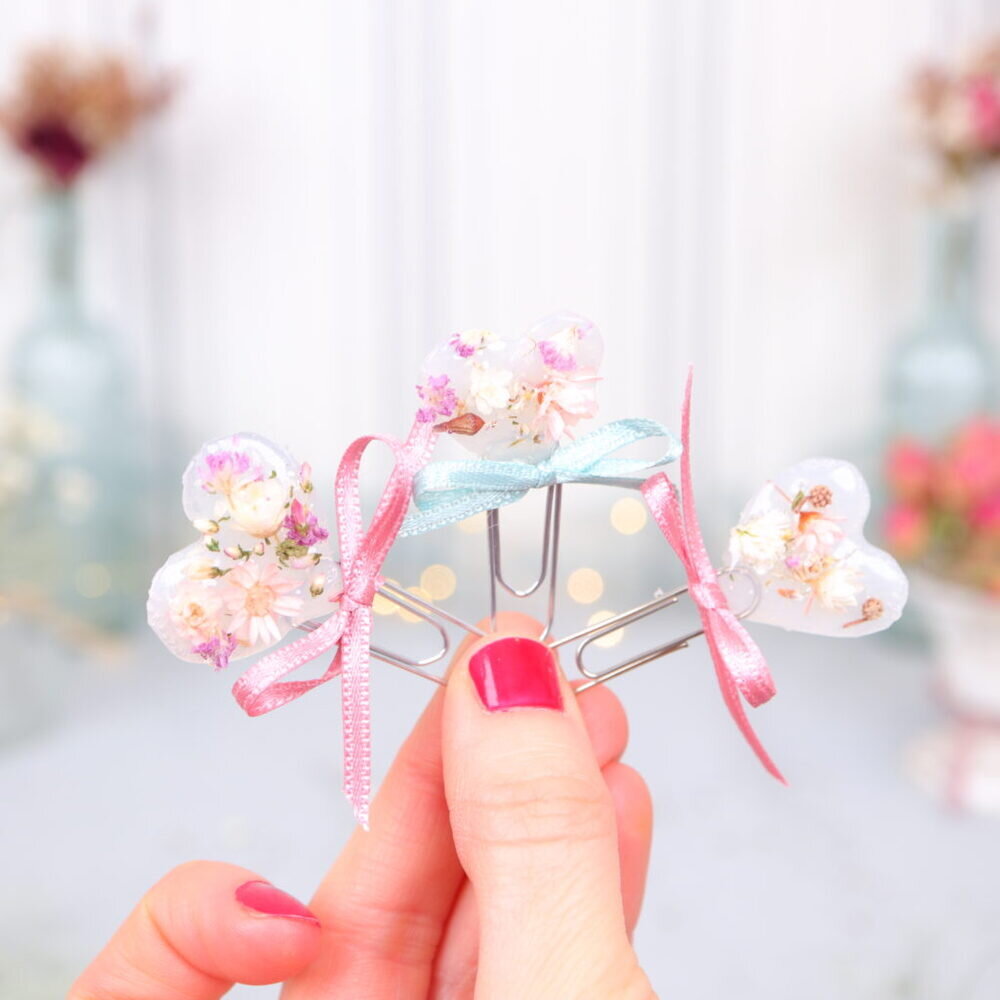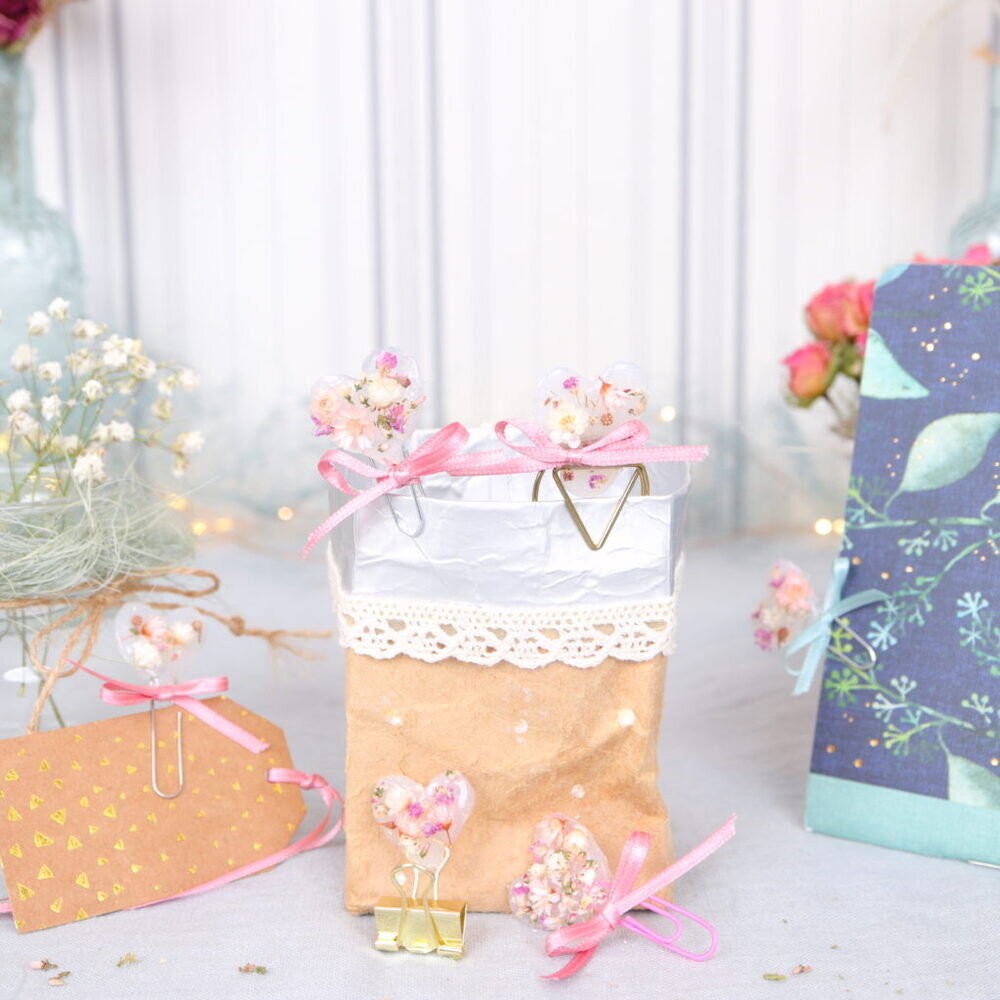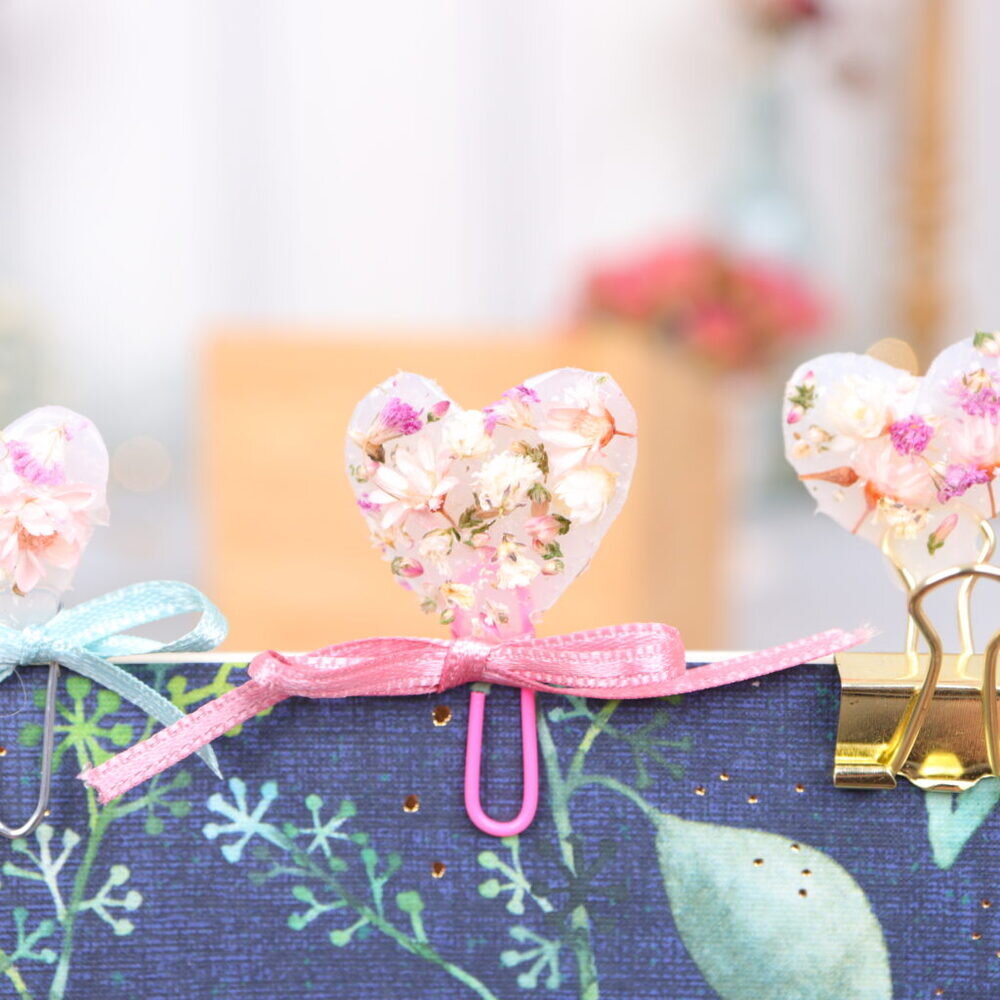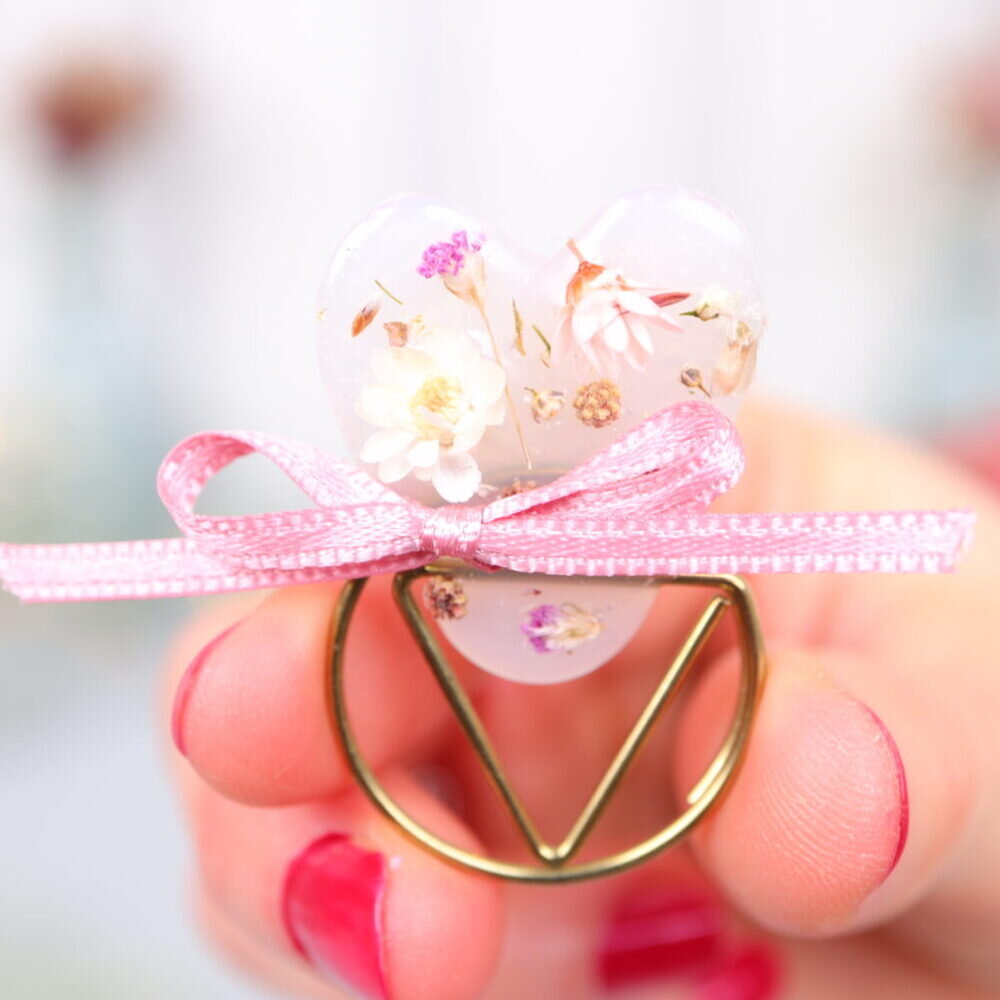 If you are looking for more DIY ideas for dried flowers, please have a look here:
Have a nice day!
Jenny