If you want to bring the winter forest scent into your home, you should definitely try out Arizona cypress! The branches and cones smell just great and are very suitable for making nice wreaths and arrangements.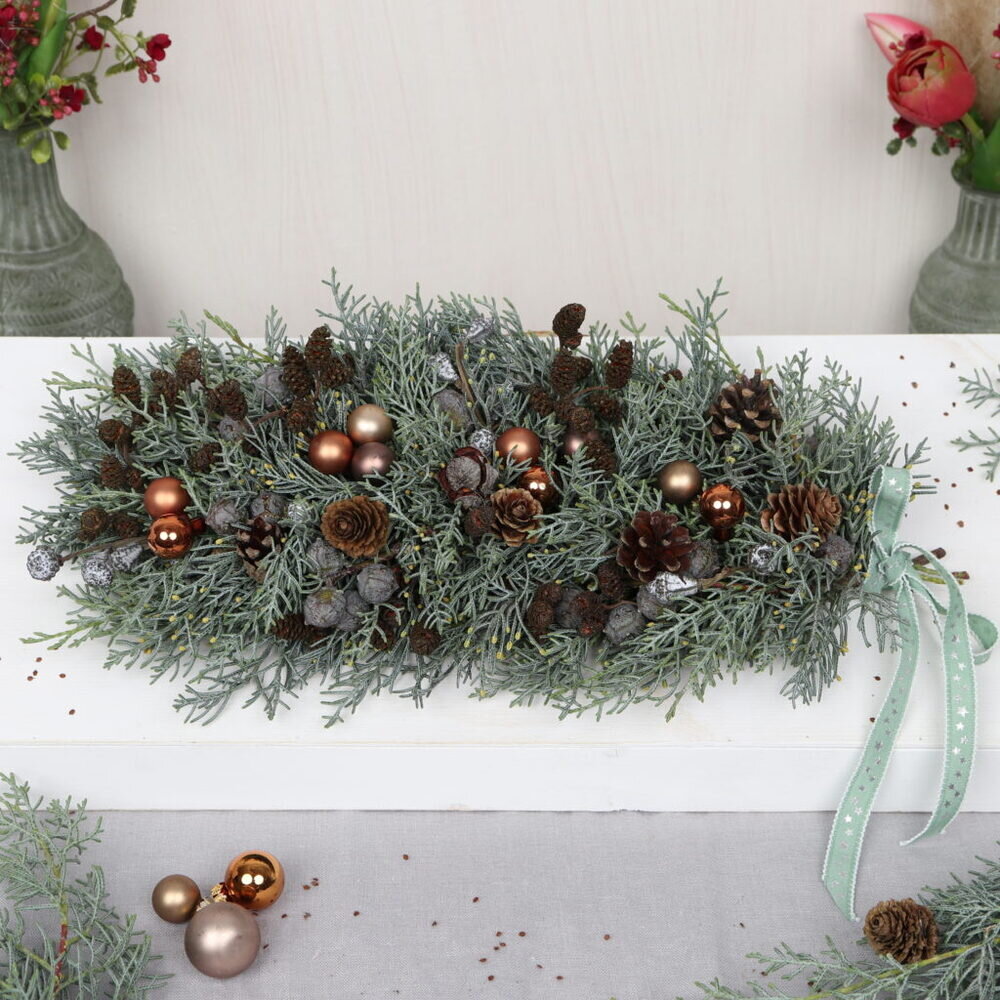 Today I show you how you make a long Advent arrangement yourself. To do this, I combine the Arizona cypress with, among other things, cones, eucalyptus fruits and small Christmas balls. With the following step-by-step instructions you can easily make the Christmas table decoration yourself!
Tools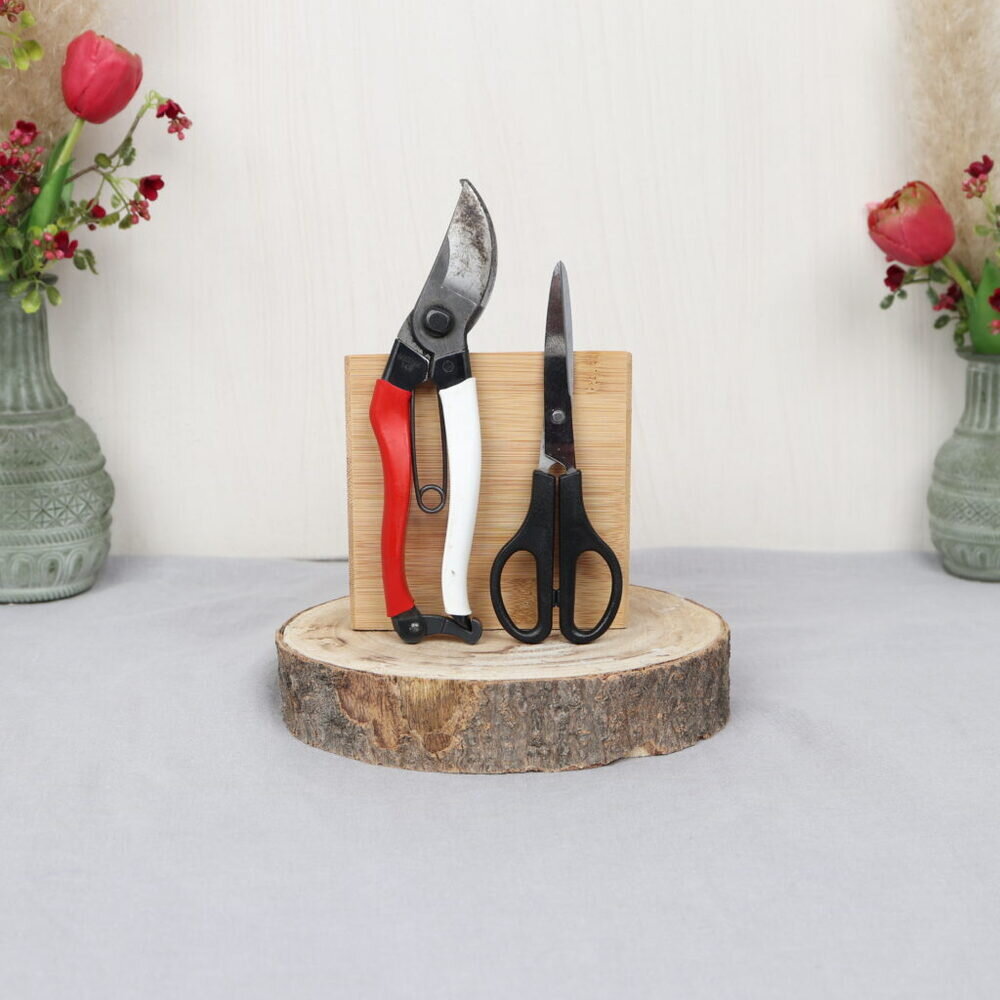 Here you can see what tools I used for the long Advent arrangement. You'll need pruners and household scissors. I use the household scissors also to cut the floral wire, you can of course use a wire cutter for this.
Materials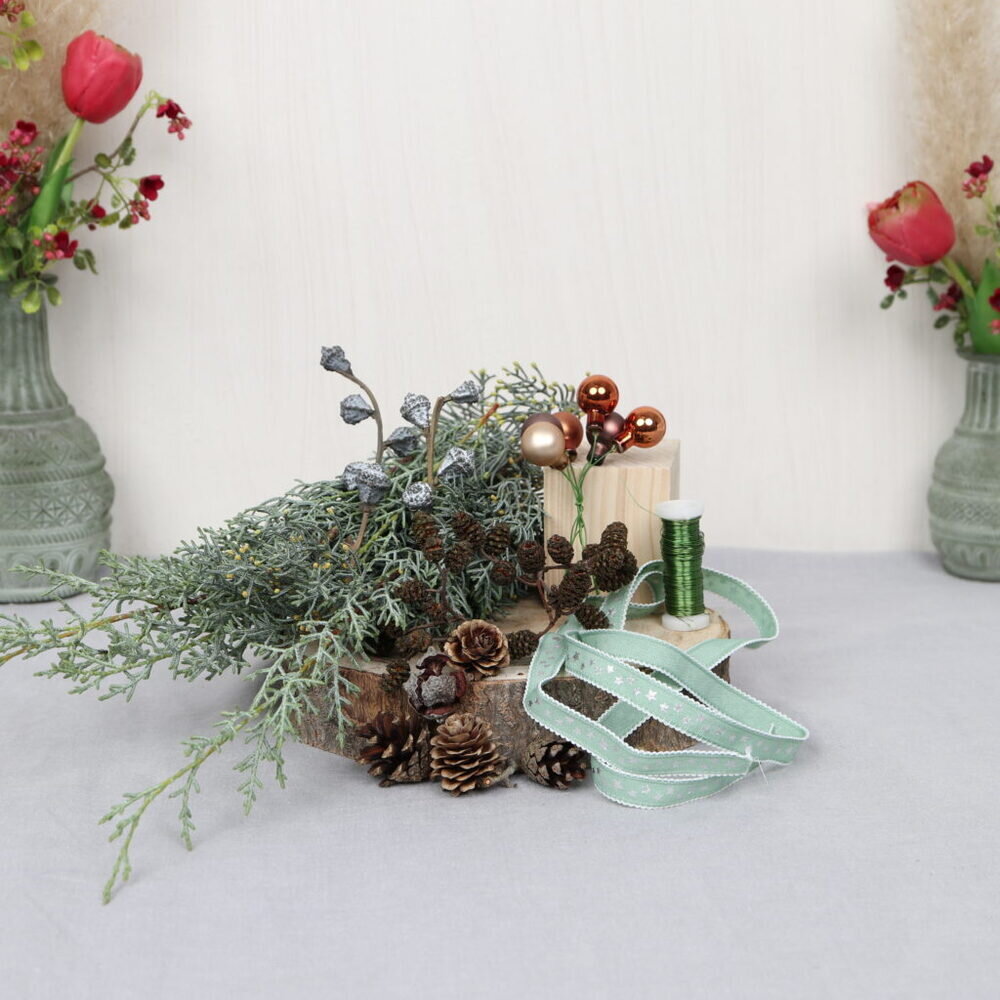 I used these materials for the Advent decoration: Arizona cypress, various cones, alder fruit, eucalyptus fruit, floral wire, small Christmas balls in gold and copper tones and a beautiful green decorative ribbon with stars.
DIY Guide for Long Advent Arrangement
Before you start, a note: the Arizona cypress can be a bit resinous. Therefore, protect your work area and, if necessary, your hands.
Step 1: Cut cypress
The first step is to cut small pieces of twigs from the cypress.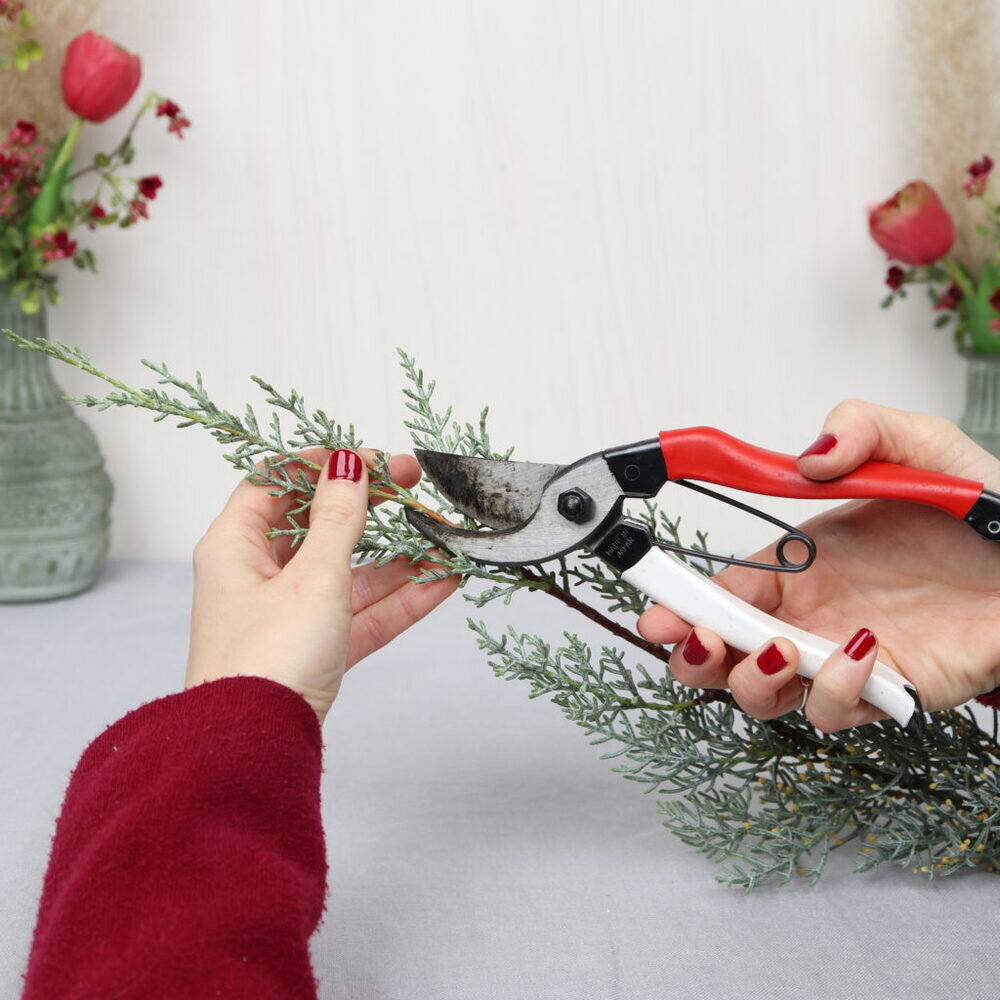 I use my pruners for this.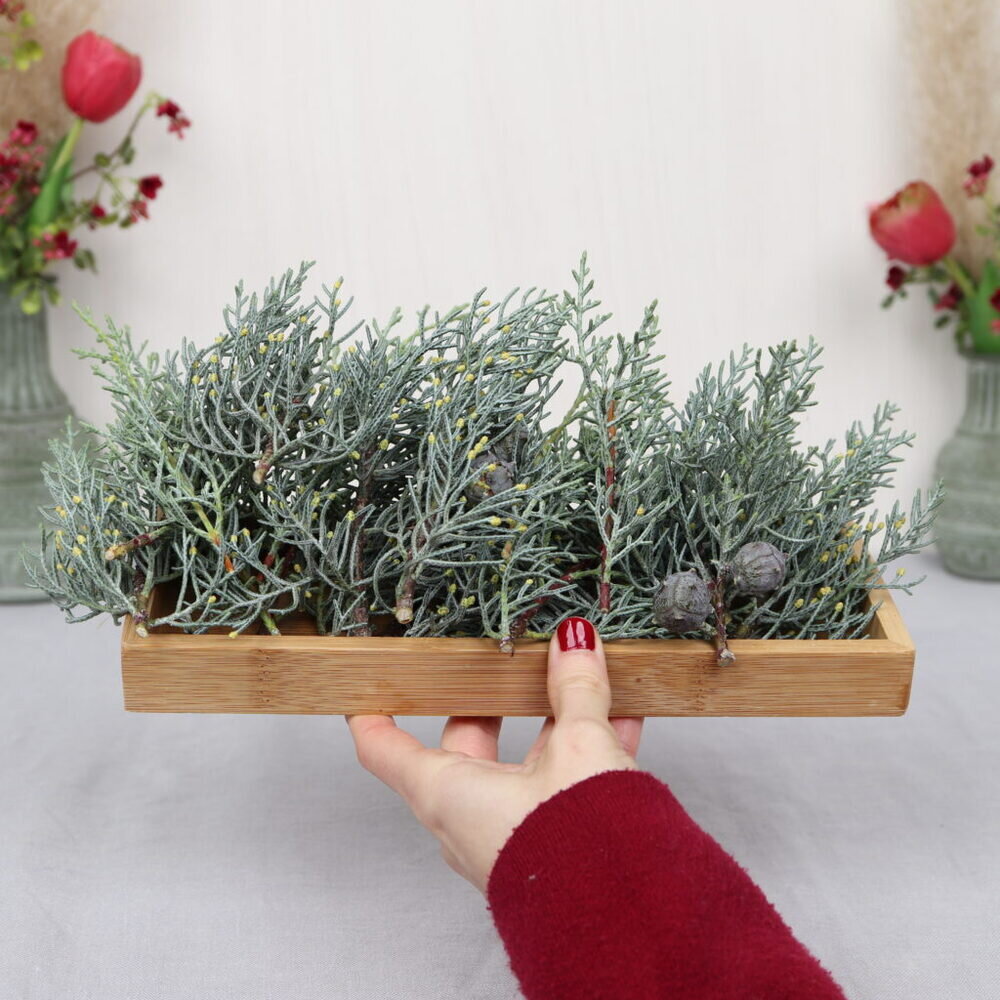 Step 2: Attach cones
To be able to tie the cones into the arrangement, I attach them to a piece of wire.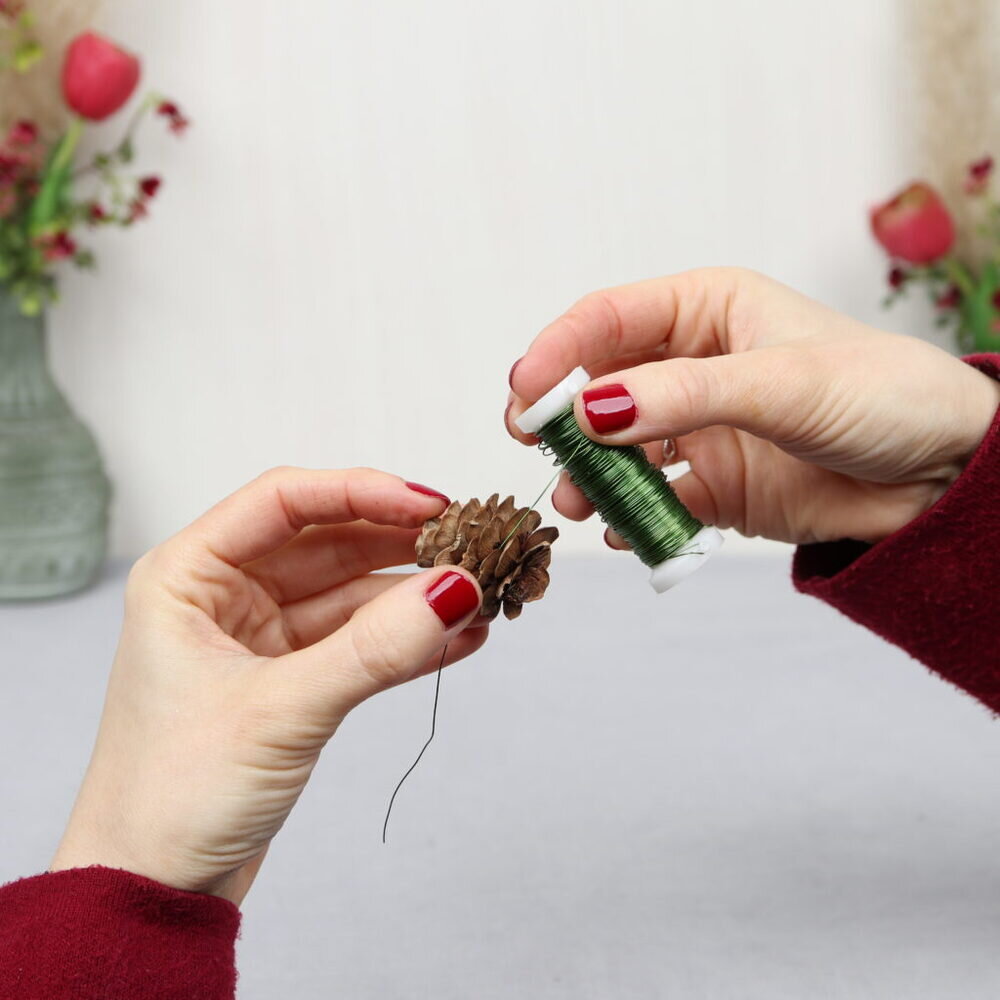 To do this, I leave a piece of wire protruding, wrap wire around the bottom plates, twist and then cut.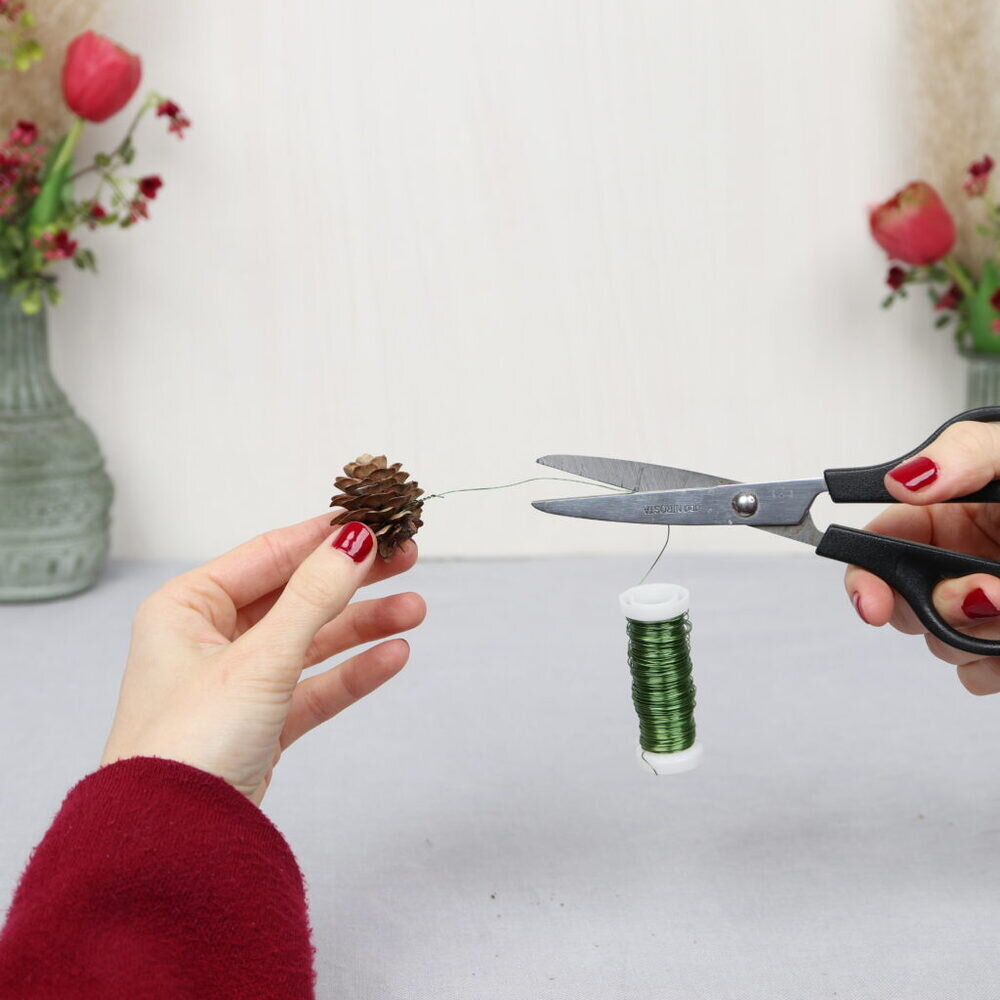 This is what the cones on the wire will look like: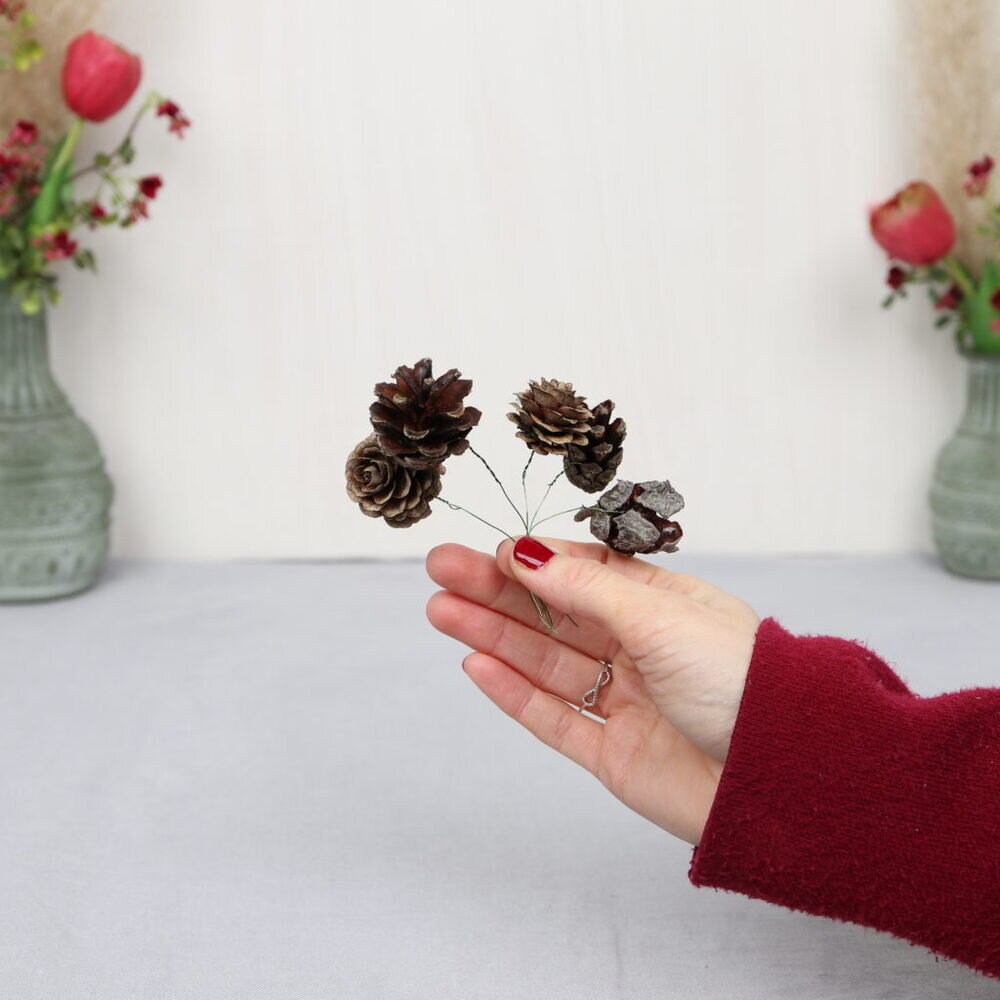 Step 3: Tie small bunches
Now the materials are used to tie small bunches.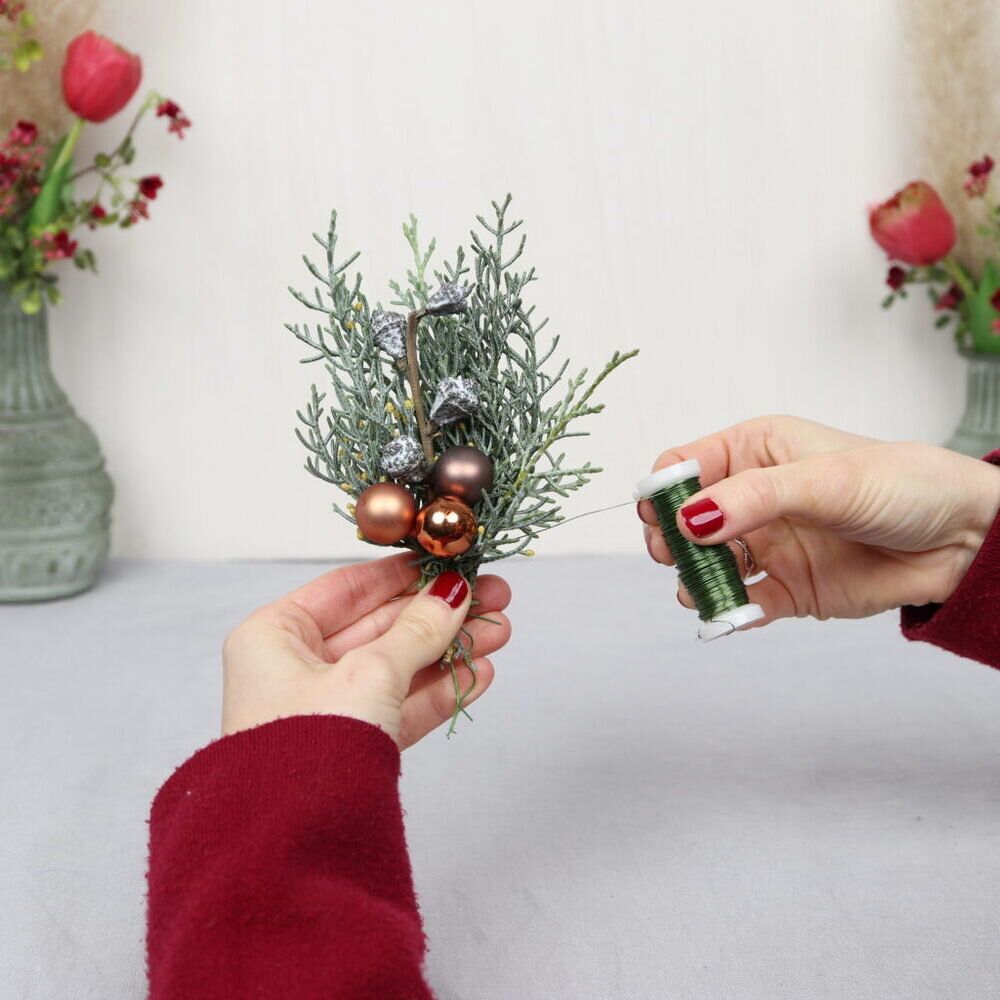 I take cypress, cones, eucalyptus and the small Christmas balls together, wrap them several times with the floral wire, twist and then cut the wire.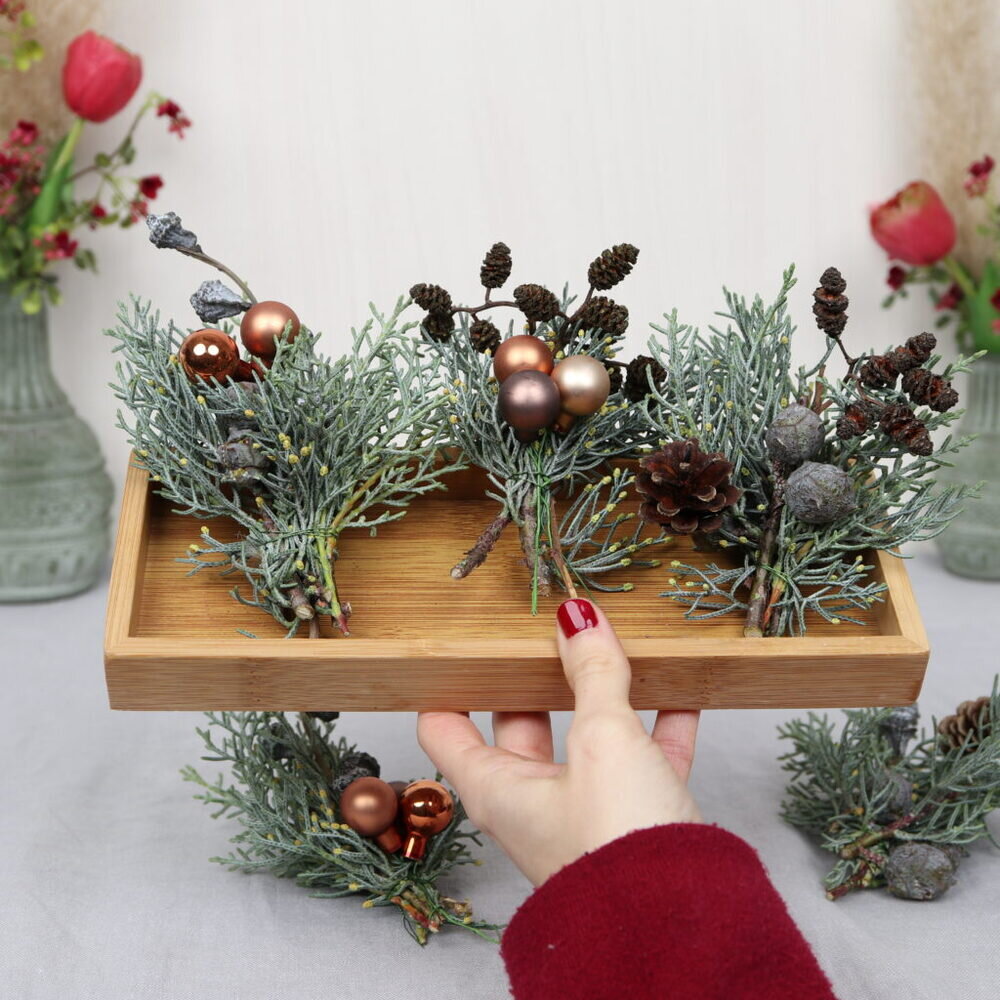 Step 4: Tie garland
Now you can start tying the cypress garland!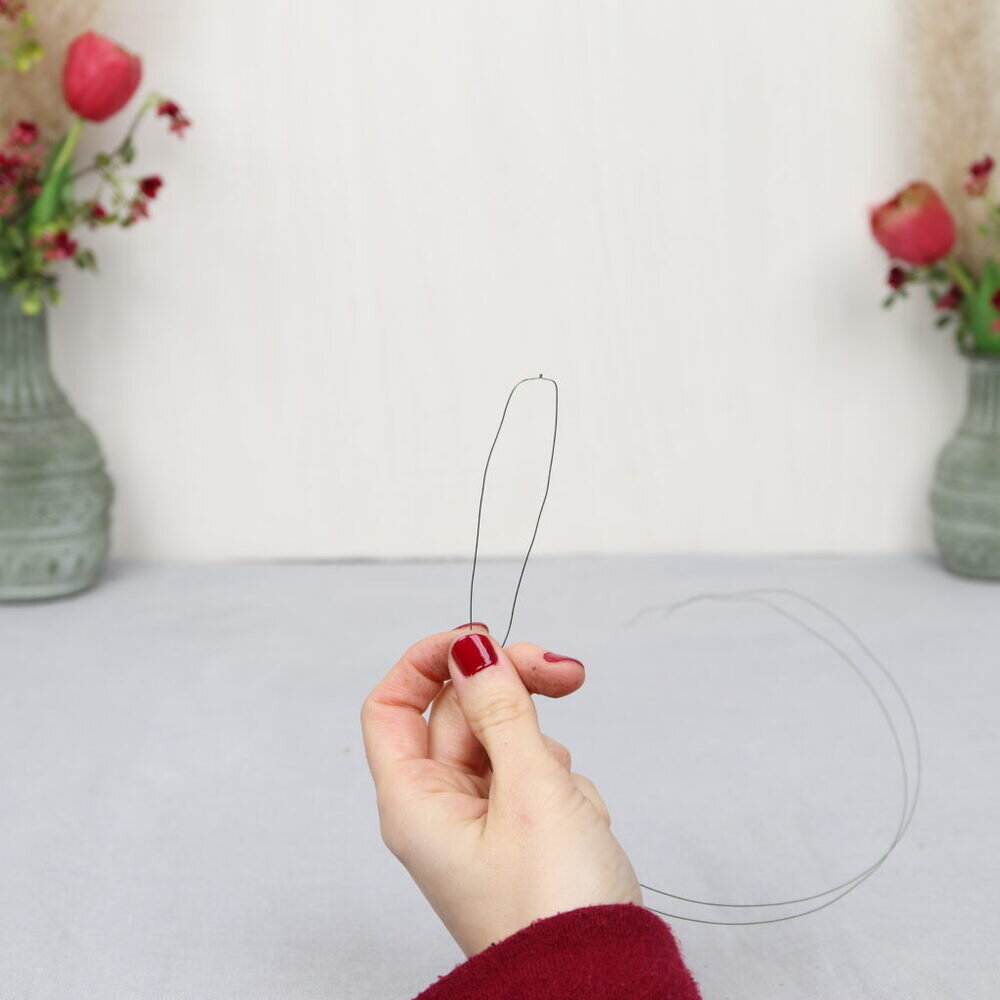 To do this, I take a long piece of floral wire and "fold" it in half. This gives our base wire to which the bunches are tied.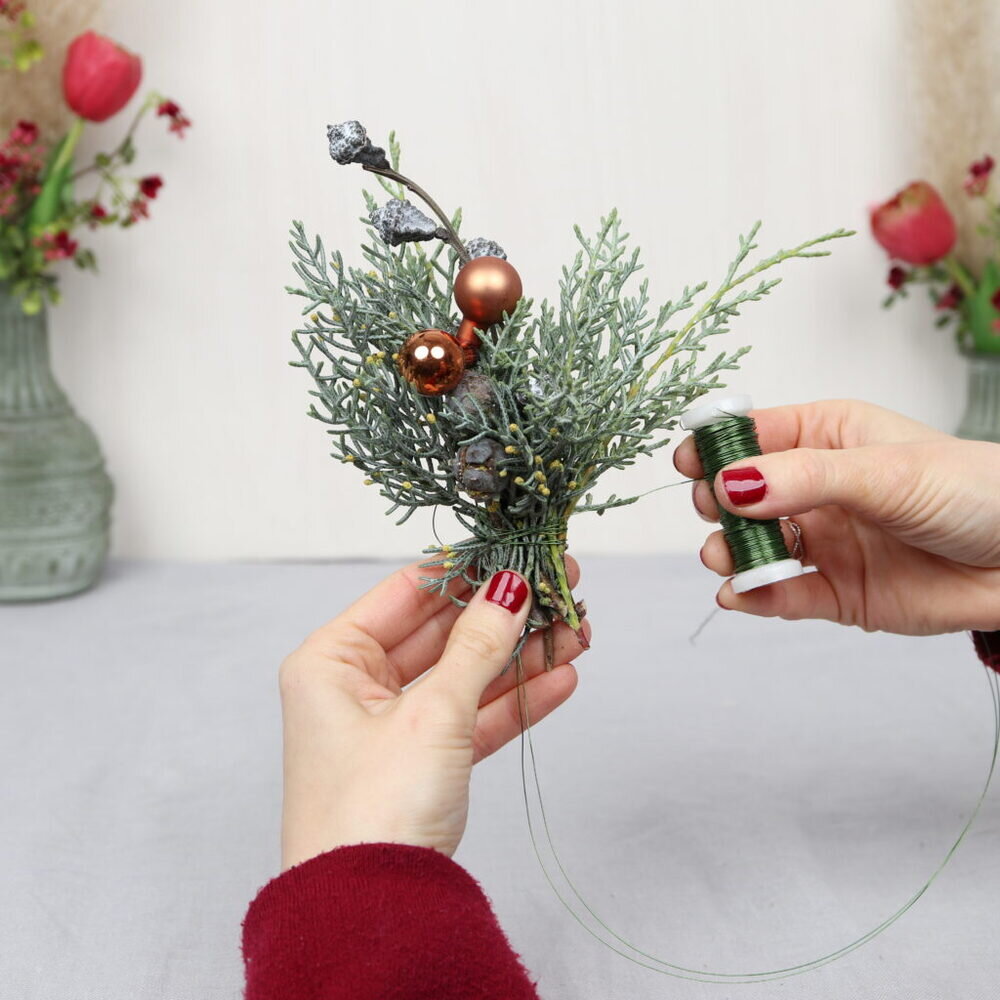 I put the first bunch at the top of the loop. I now wrap the bunch and the base wire several times in the lower area.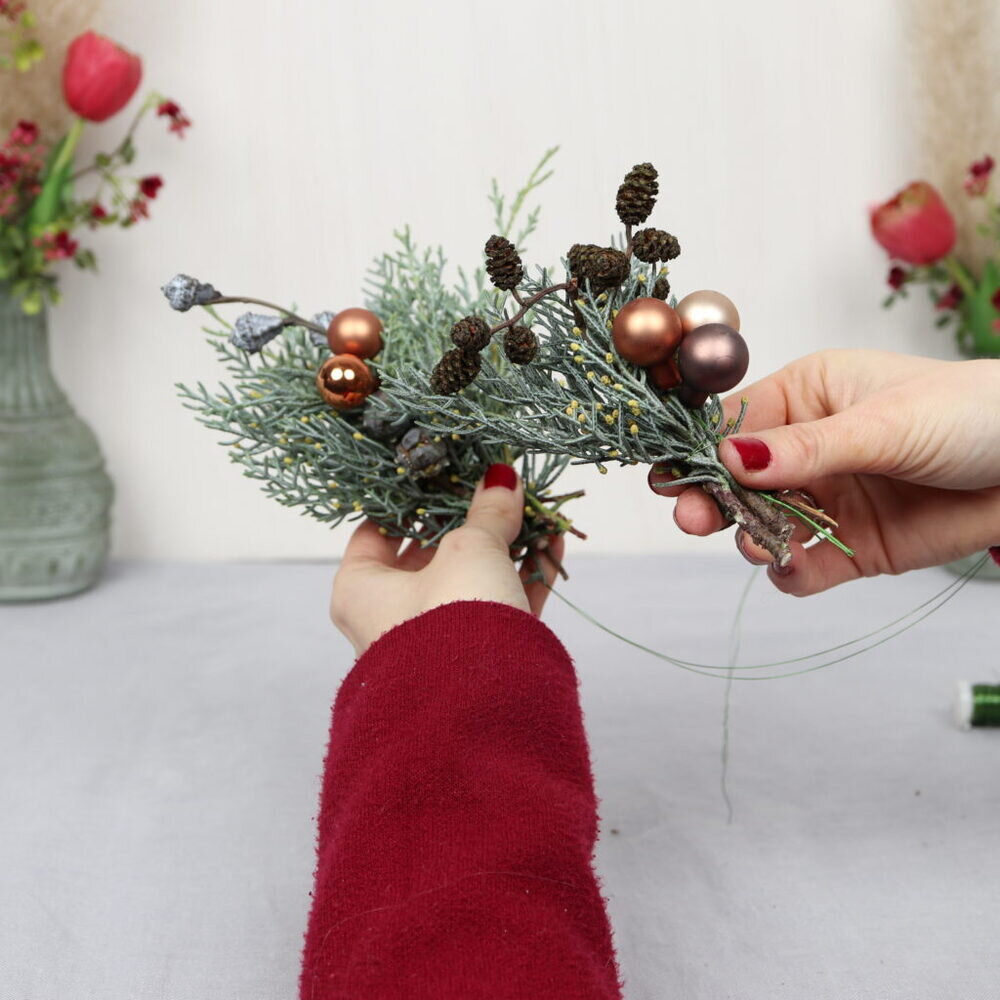 On the stems of the first bunch I now put the second bunch and wrap it again at the bottom of the stems with wire.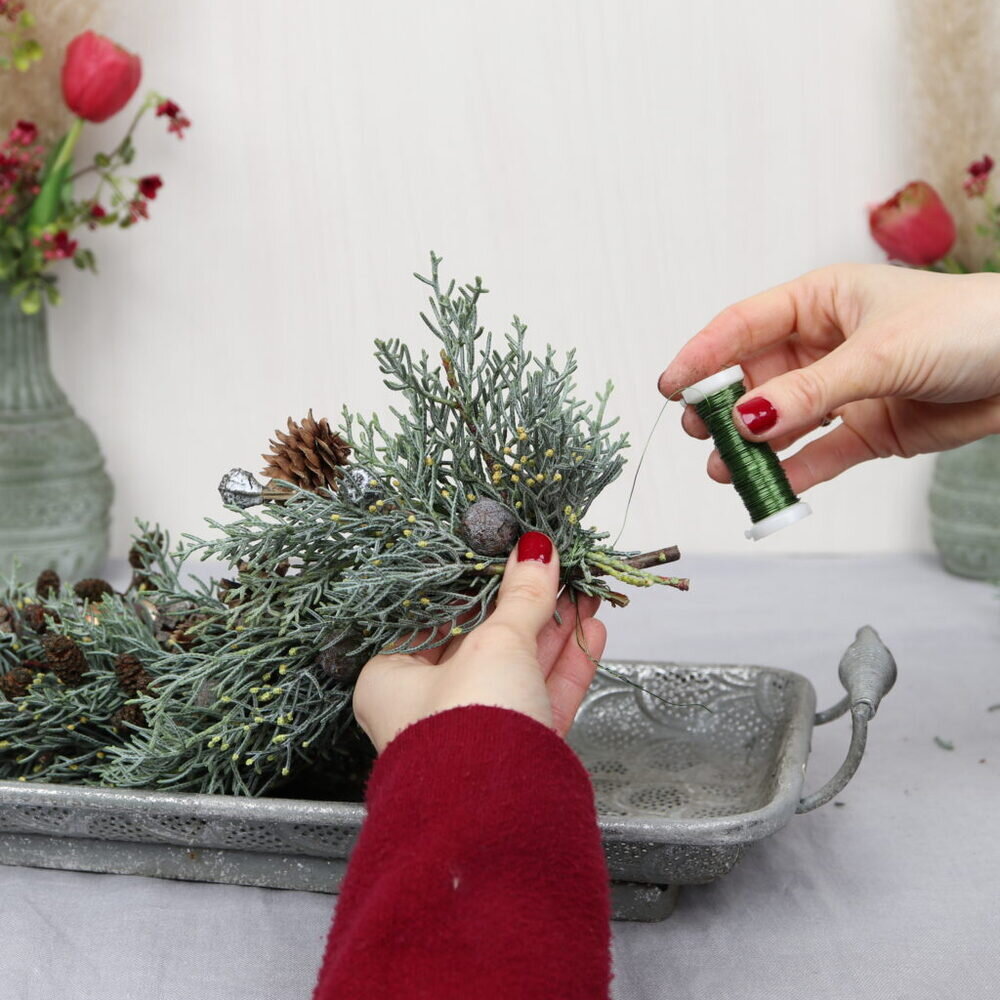 So I put one bunch over the other. At the end I cut the wire and twist it well with the base wire.
Step 5: Attach ribbon
In the last step, I cut a piece of the star ribbon.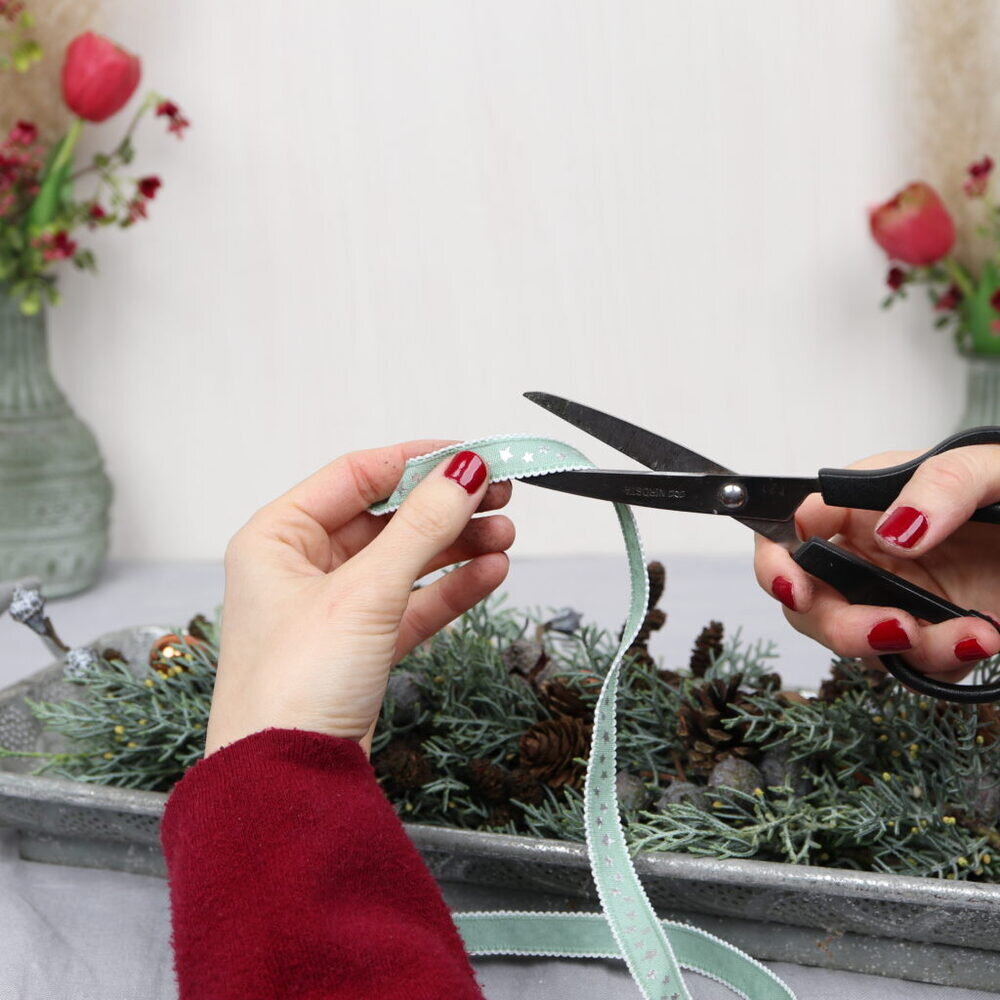 I tie this with a loop to the end of the flower arrangement and cover the wire with some of the ribbon.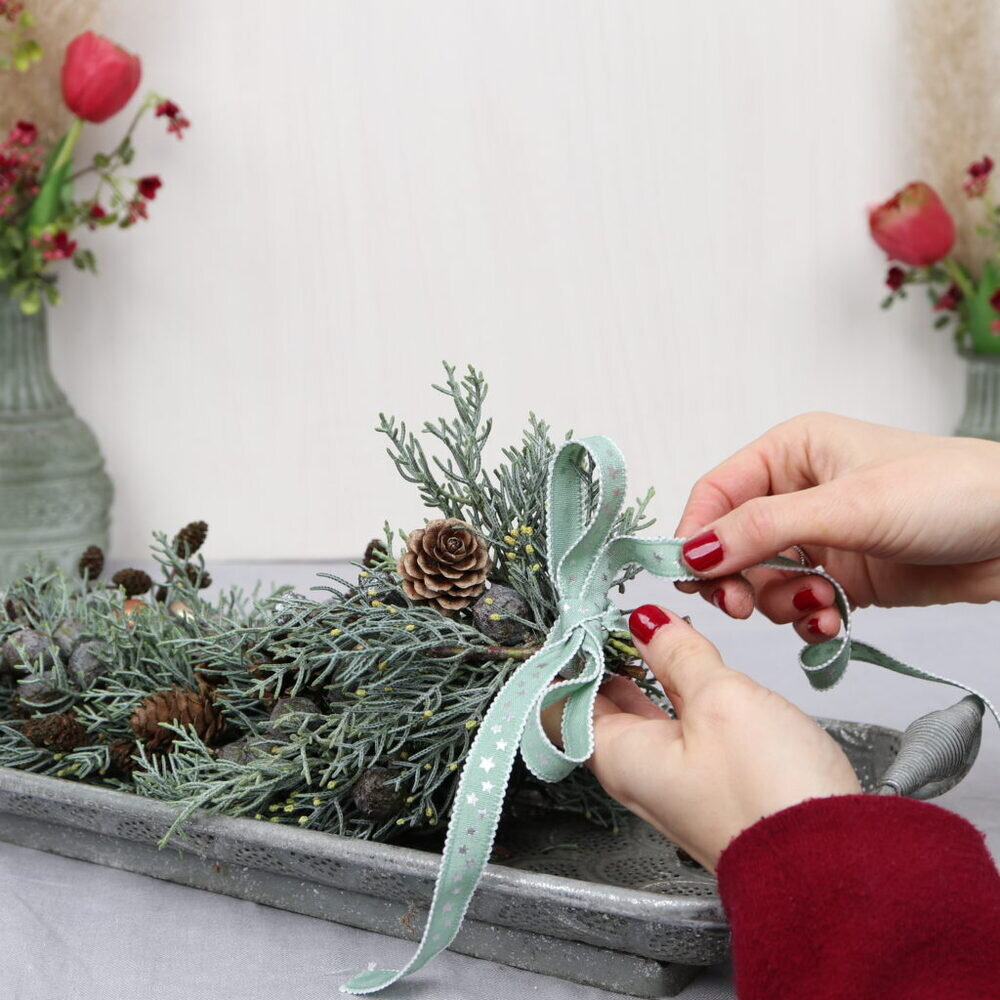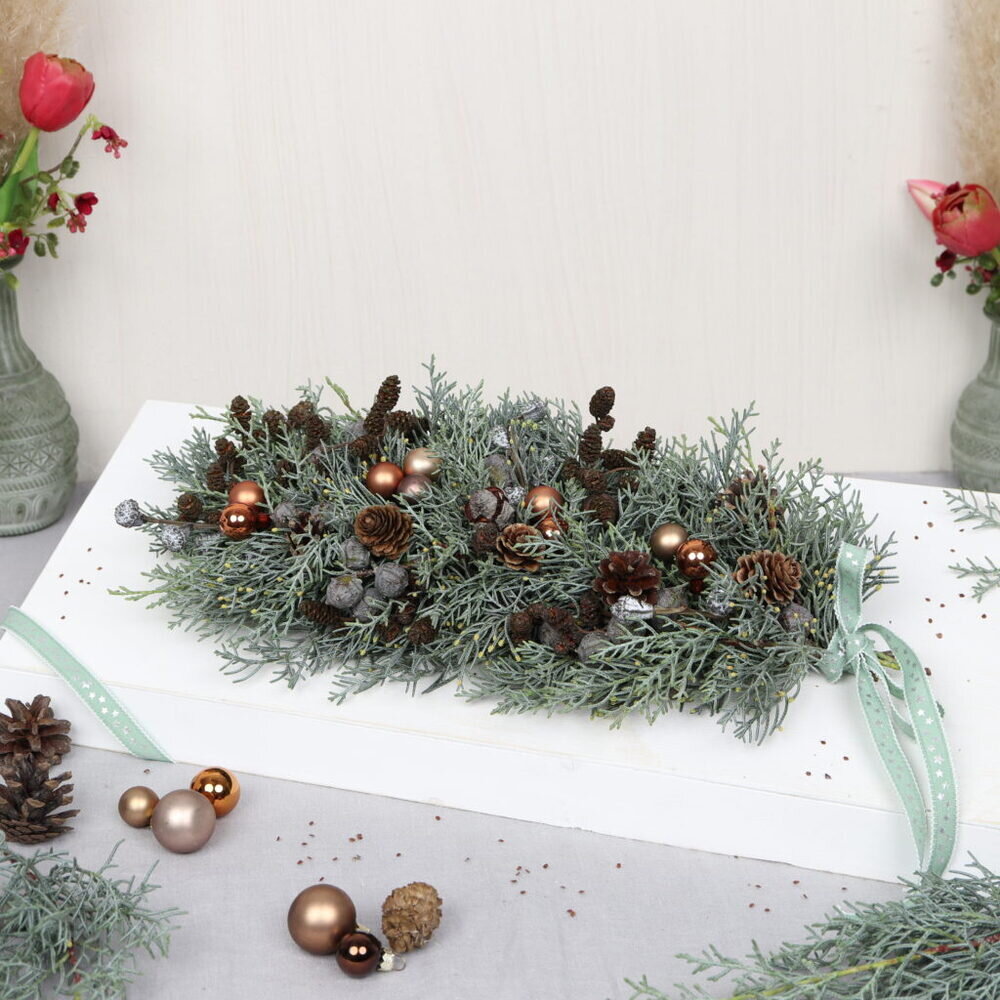 And the long Advent arrangement is ready! I hope you enjoyed this DIY as much as I did and you like the sight and smell of the Christmas table decoration!