Today I will show you how to make a romantic rose arrangement with baby's breath and kenzan in Ikebana style Moribana. Ikebana comes from Japan and refers to a special art of flower arranging. There are several ways of design in Ikebana, including moribana. In Moribana, a shallow bowls with water and a kenzan (pin frog) serve a a basis for the arrangement. Depending on the variant, the plant elements are inserted hanging, upright and slanted. Moreover, the highest point of the arrangement is not in the middle, but on one side.
With the following step-by-step guide you can easily make the flower arrangement in Ikebana style yourself!
Tools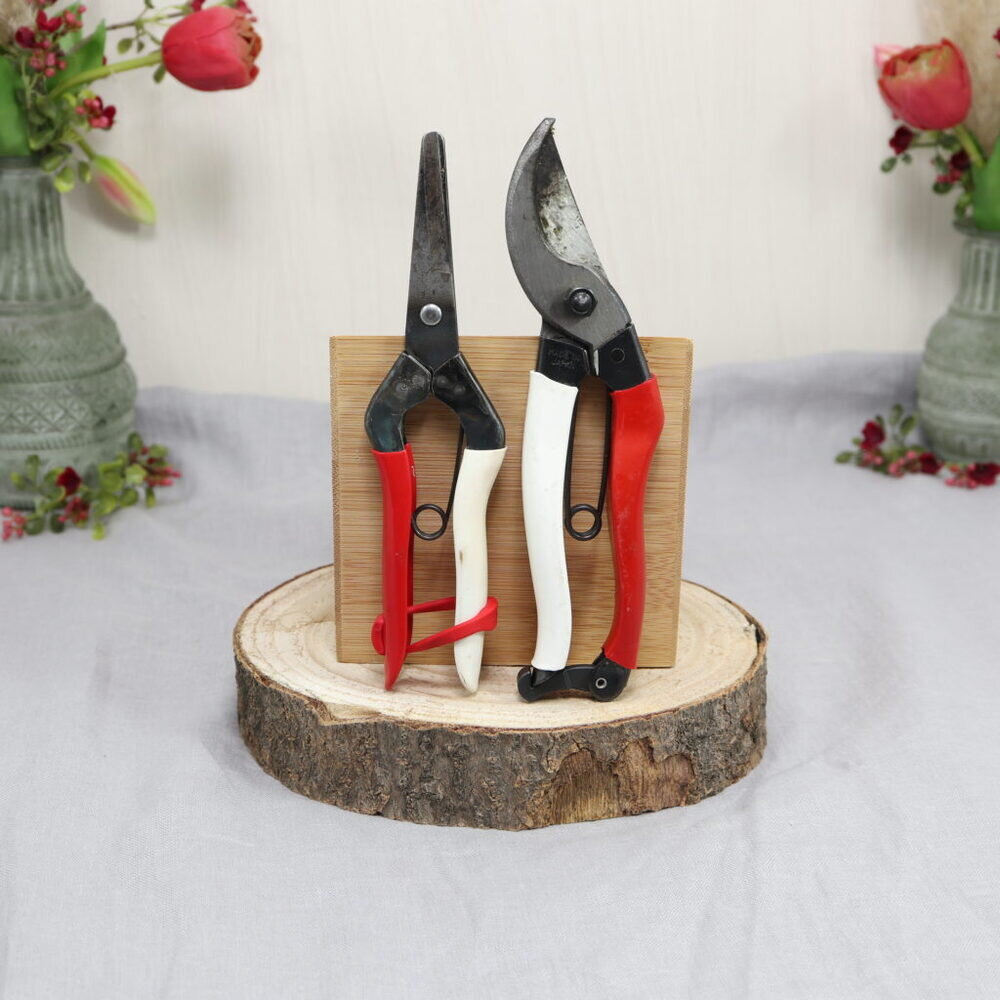 I used the following tools for the rose arrangement: You need flower shears to cut the roses, carnations and baby's breath. You will also need pruners to shorten the branches.
Materials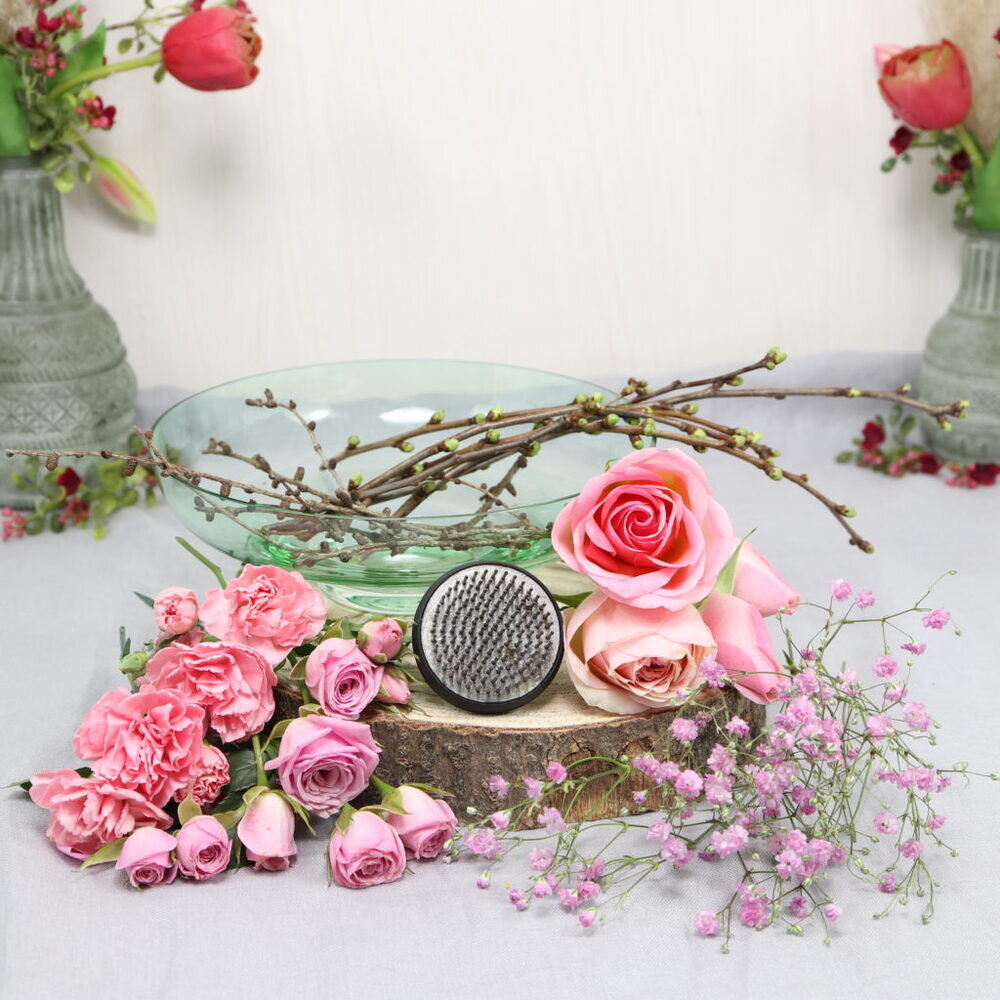 These are the materials I used for the Ikebana arrangement: a green flat glass bowl and a round kenzan. I used the following fresh cut flowers and branches: large pink roses, small pink moss roses, pink carnations and pink baby's breath, as well as larch branches and cherry branches.
Guide for rose arrangement with kenzan
Step 1: Prepare glass bowl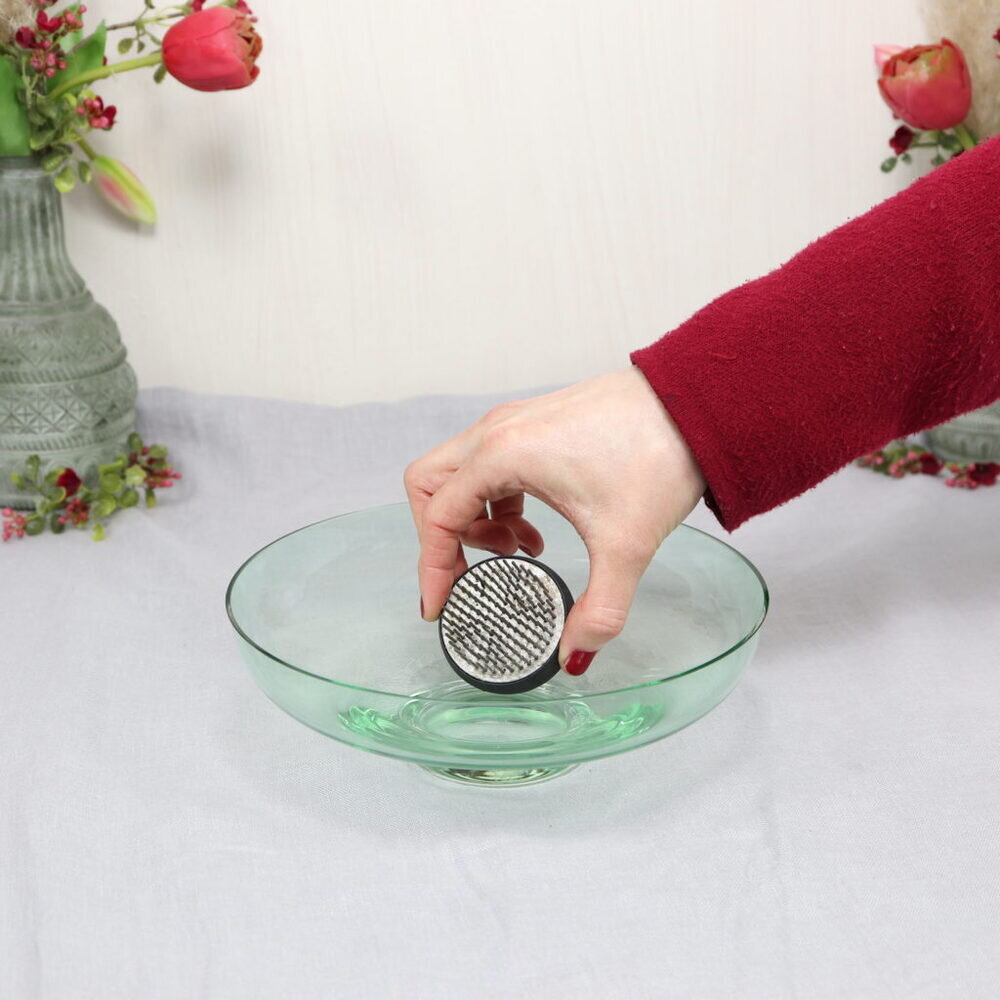 The first step is to prepare the flat glass bowl. I put the kenzan into the bowl.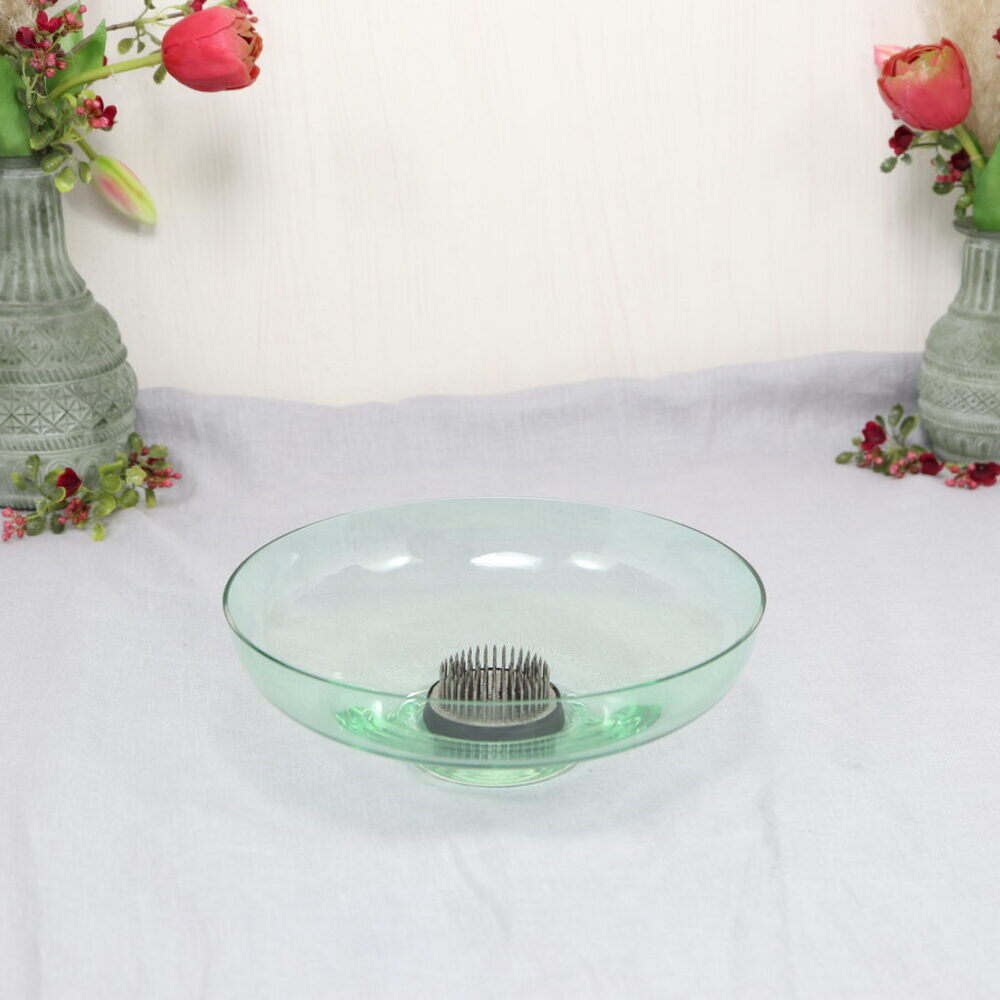 Step 2: Cut flowers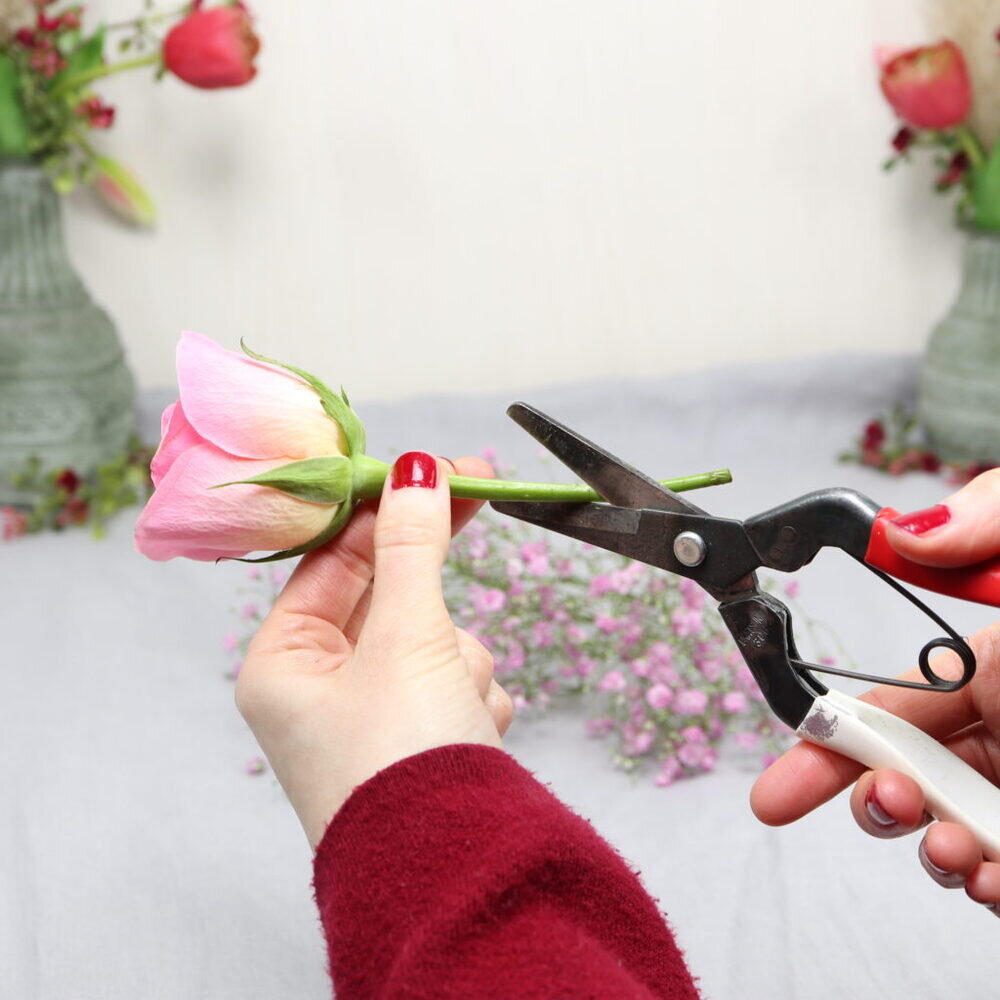 The second step is to cut the flowers. I use the flower shears and cut the roses, carnations and baby's breath to different lengths.
To capture the ikebana style, the flowers are later arranged higher on one side than the other. I design the left side of the bowl lower than the right side. Thus, short flower stems are needed on the left and long ones on the right.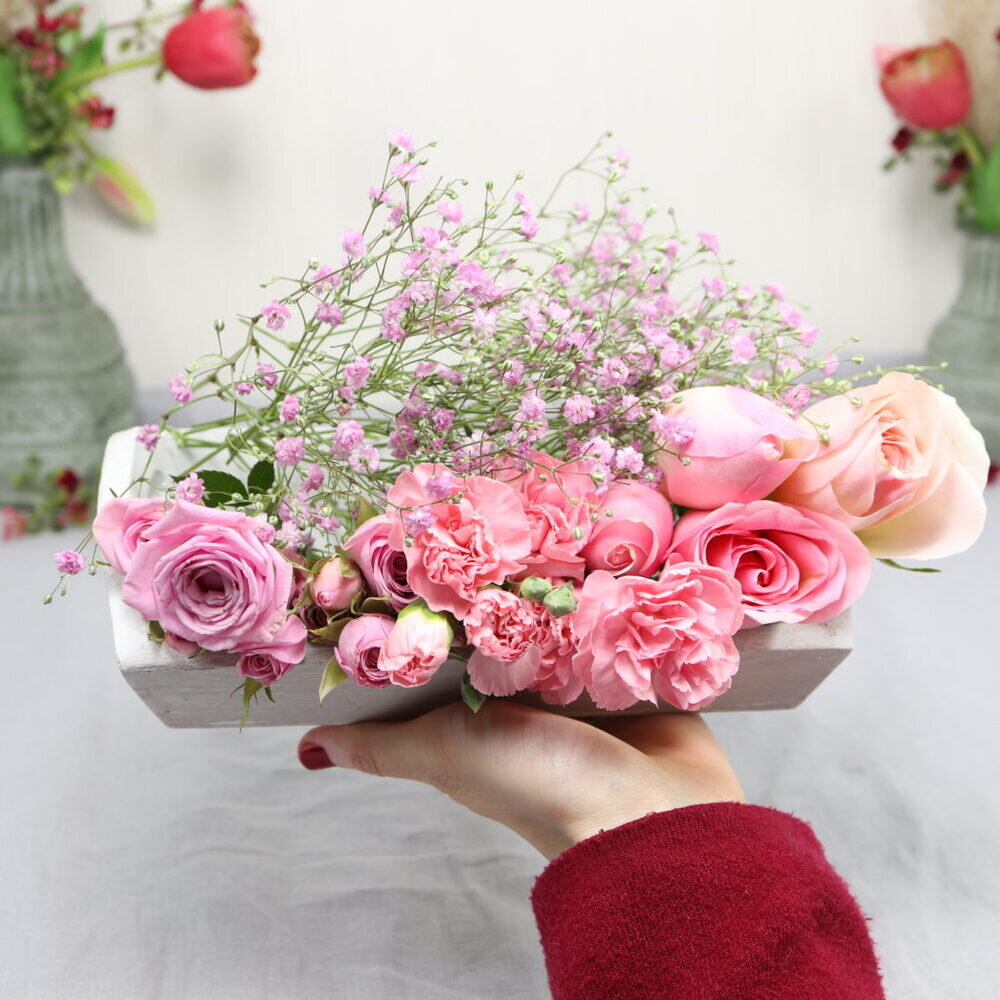 Step 3: Cut branches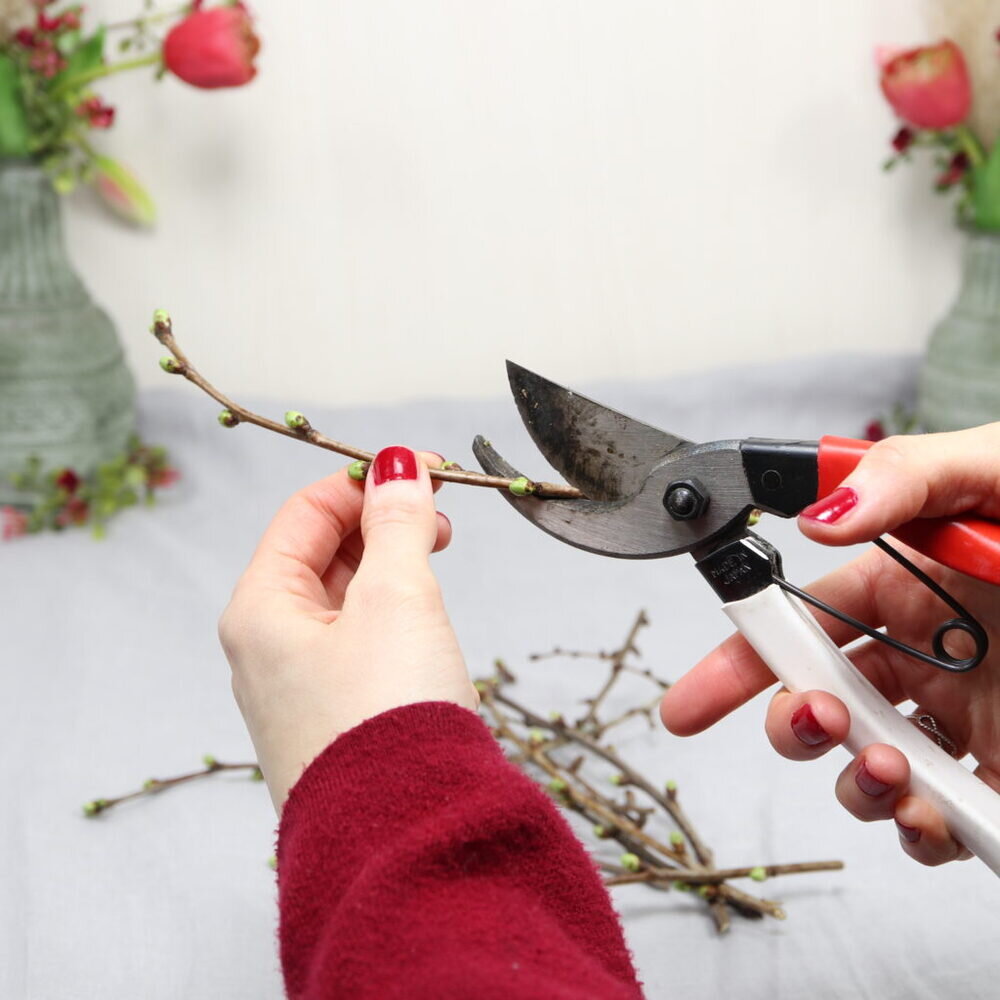 Step 3 is to cut the larch branches and the cherry branches. I use pruners and cut short, as well as long branches.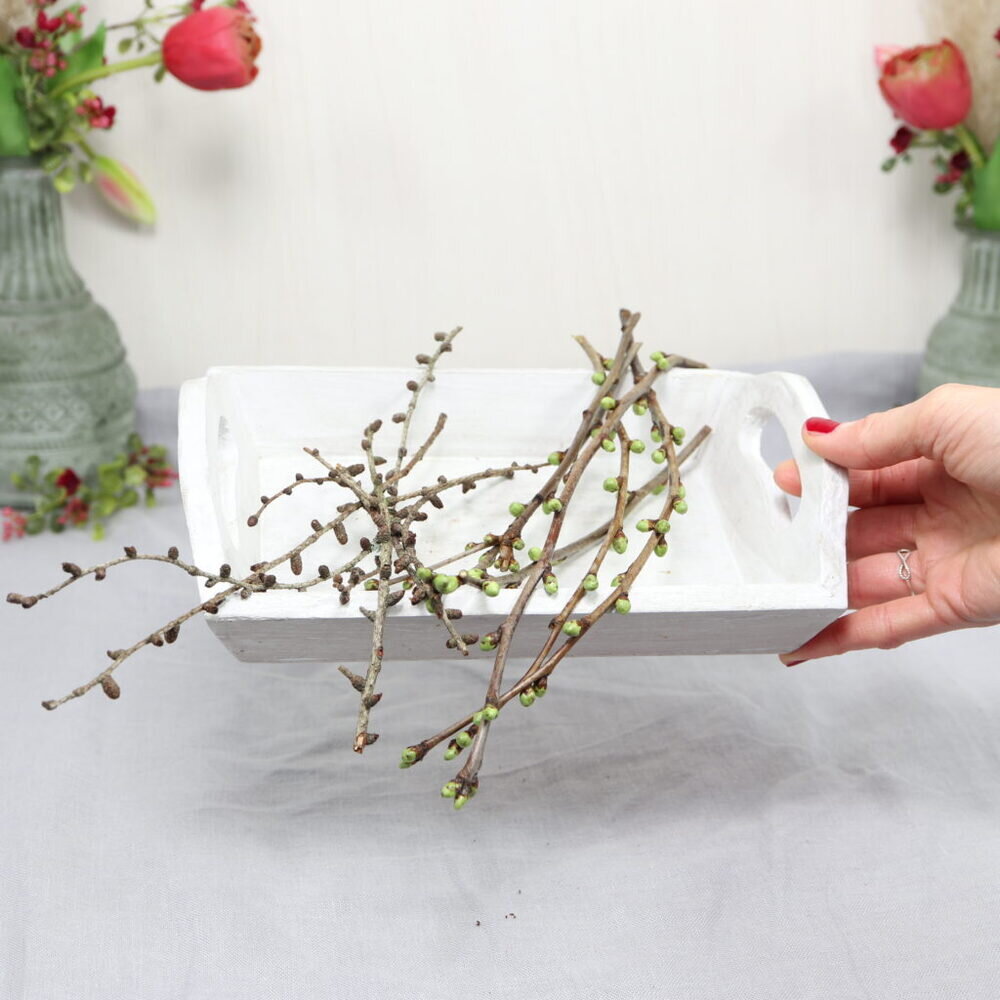 Step 4: Arrange the flowers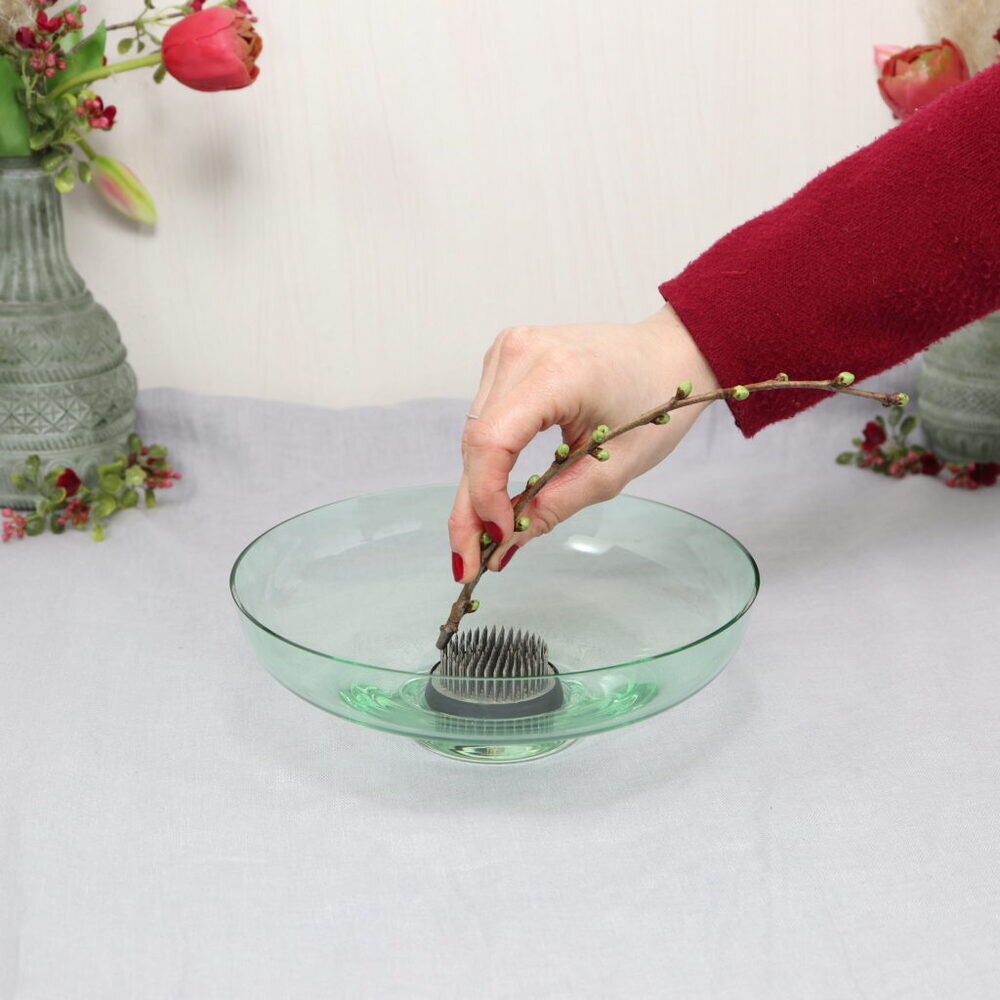 Now it's time to arrange the flowers! First I put the cherry branches and the larch branches into the kenzan, on the left the short branches and on the right the long branches. The branches can be put directly on the spikes or clamped in between. I make sure that the branches lean to the side.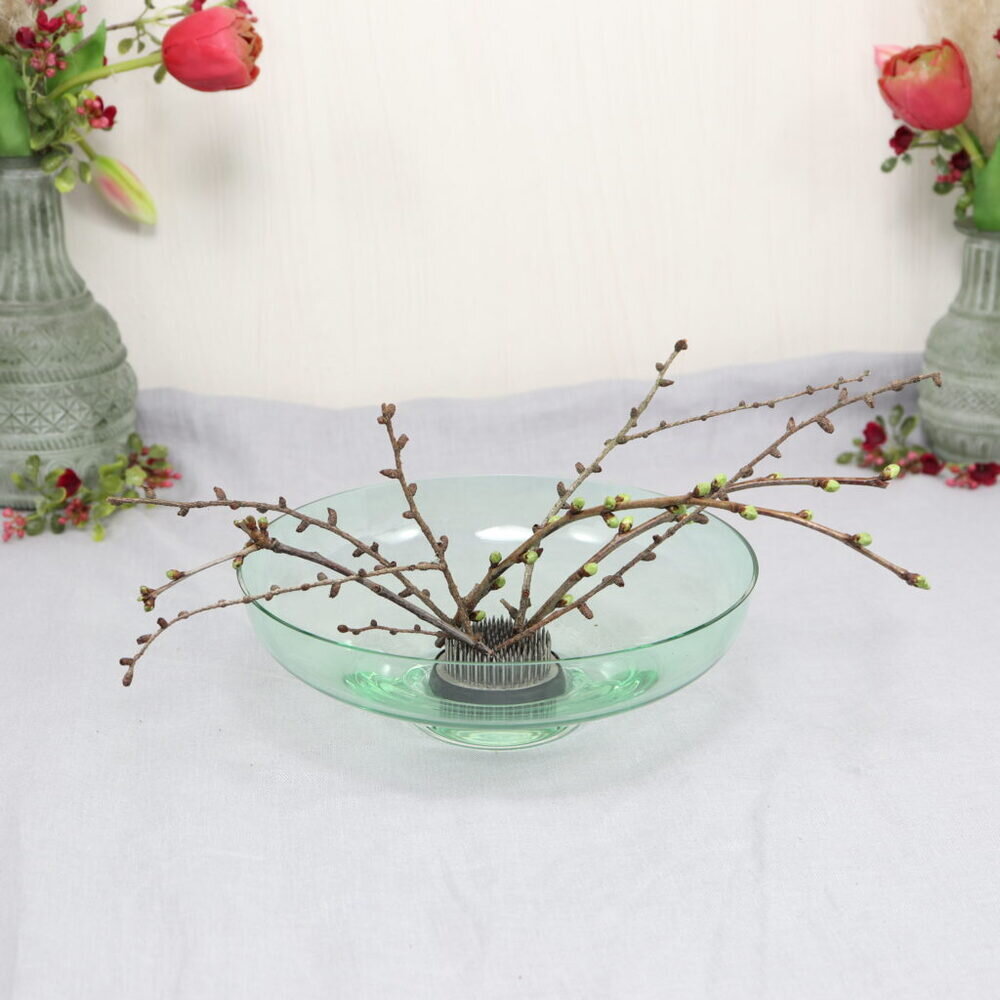 Then I arrange the large roses on the kenzan.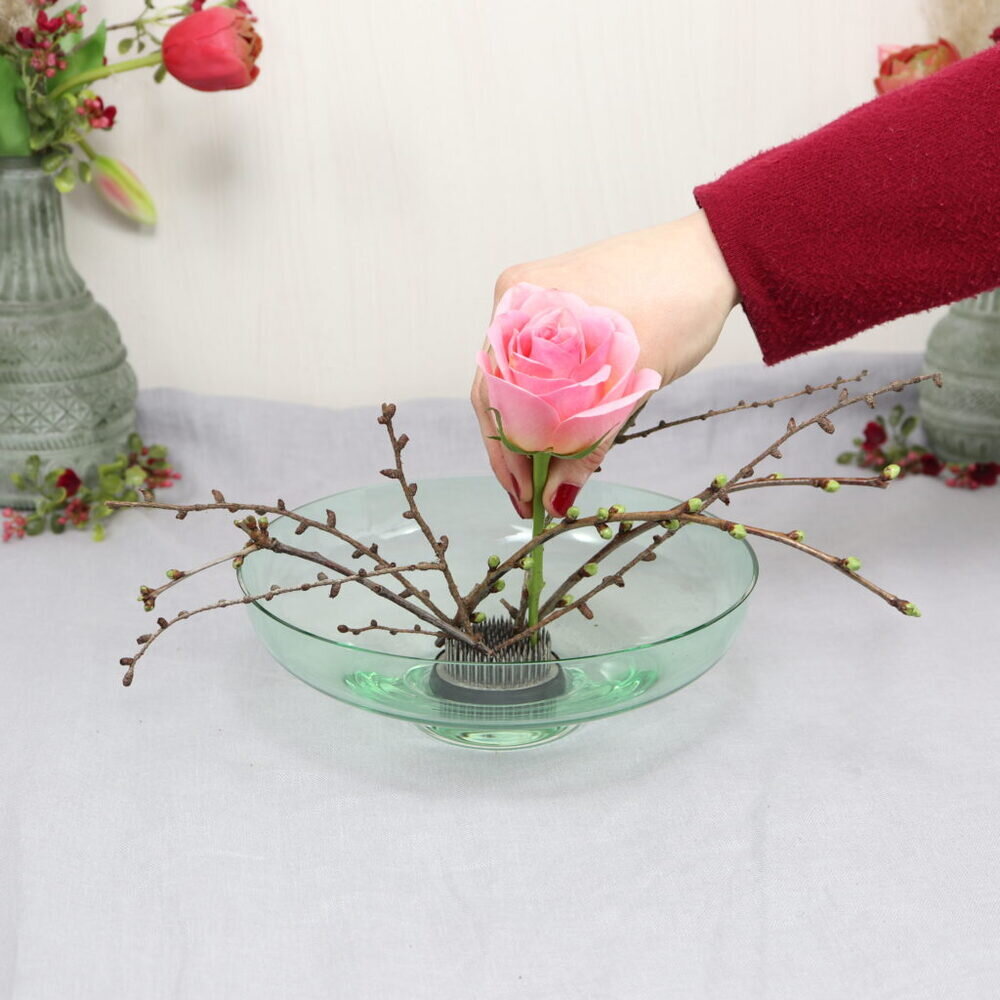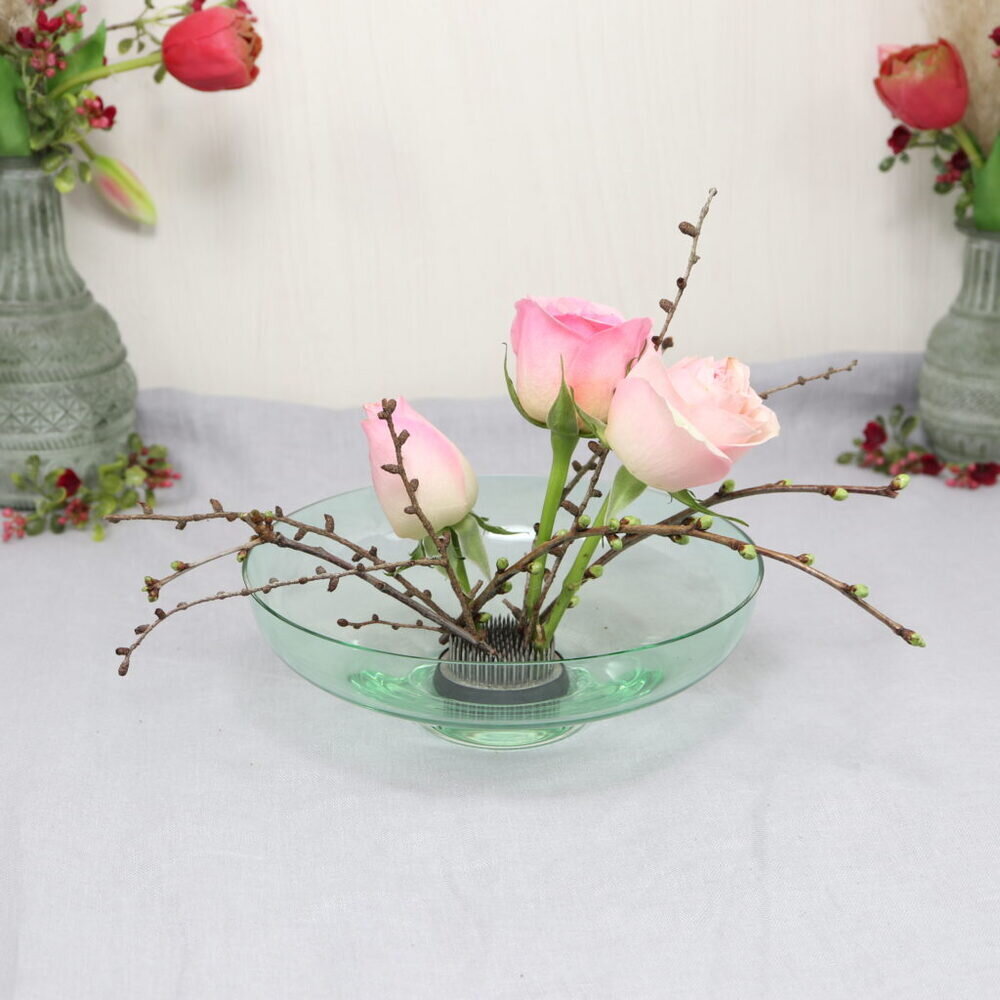 Next come the carnations, which are placed on the spikes of the kenzan, leaning outward.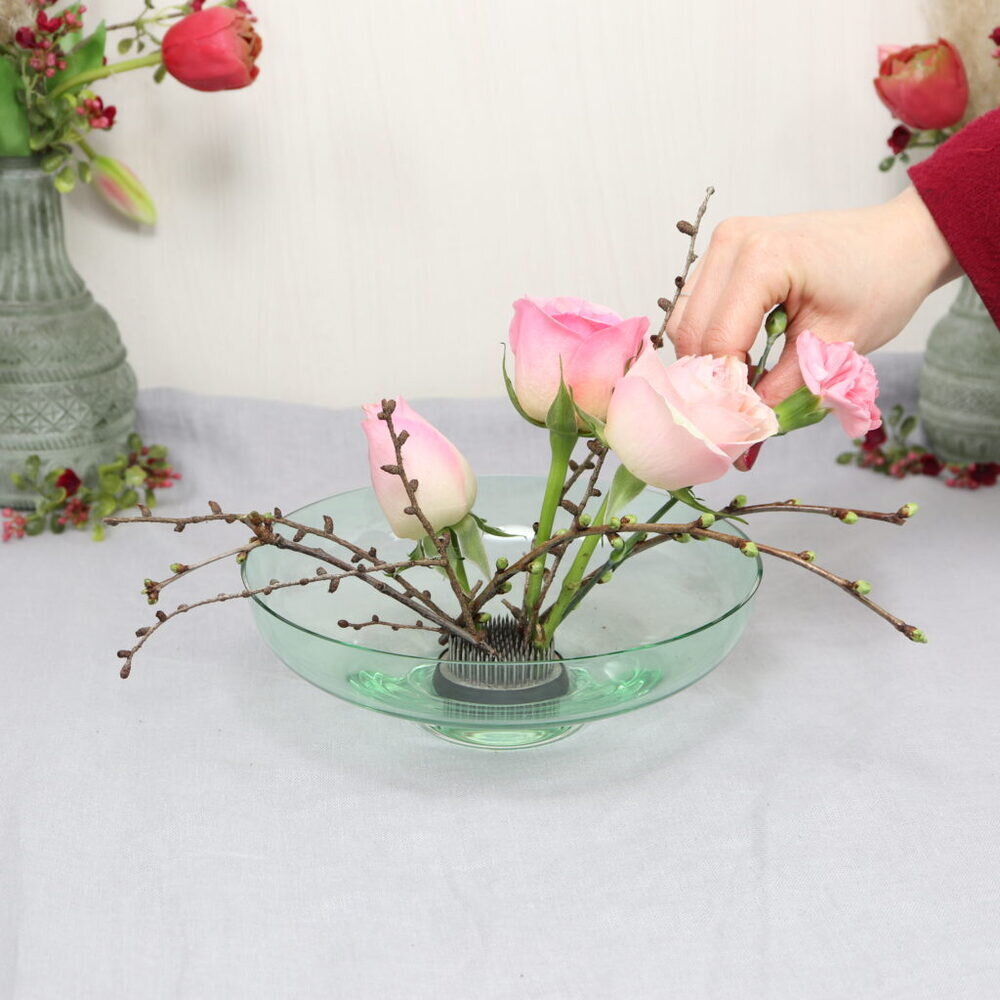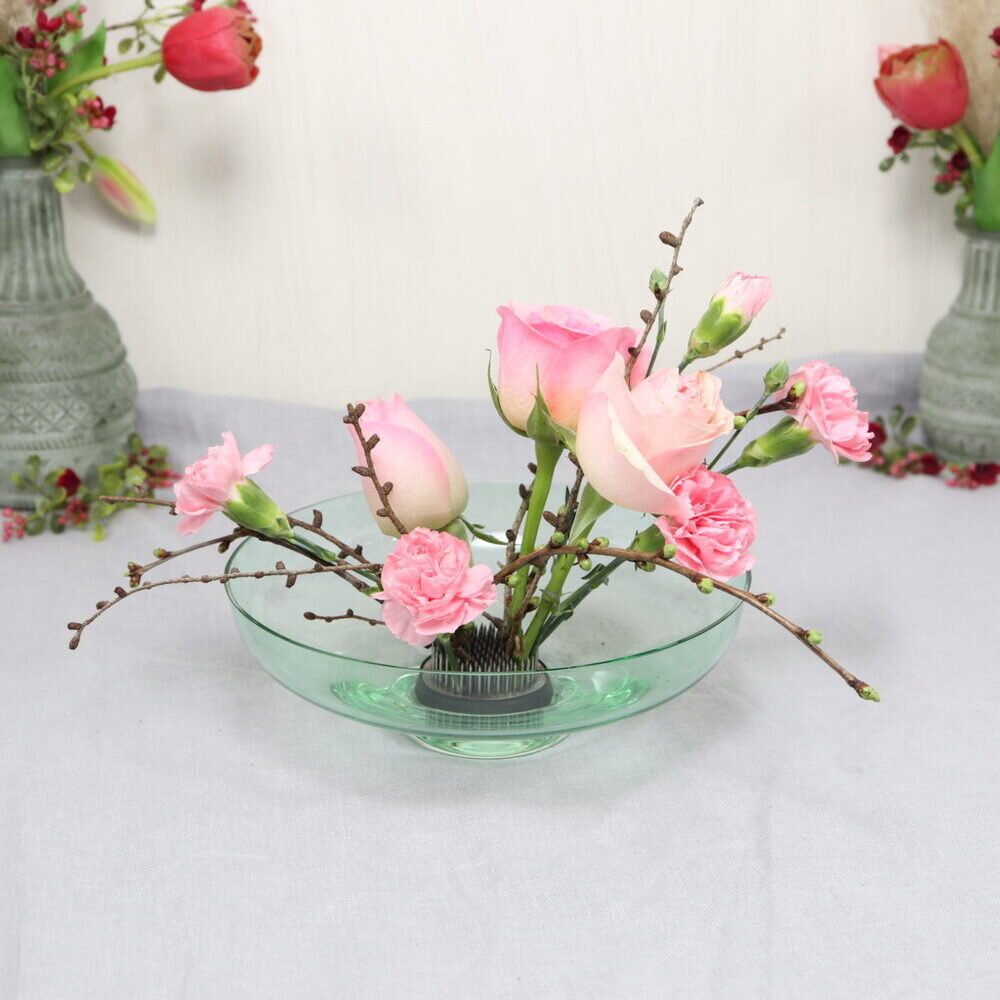 Next, I put in the small moss roses.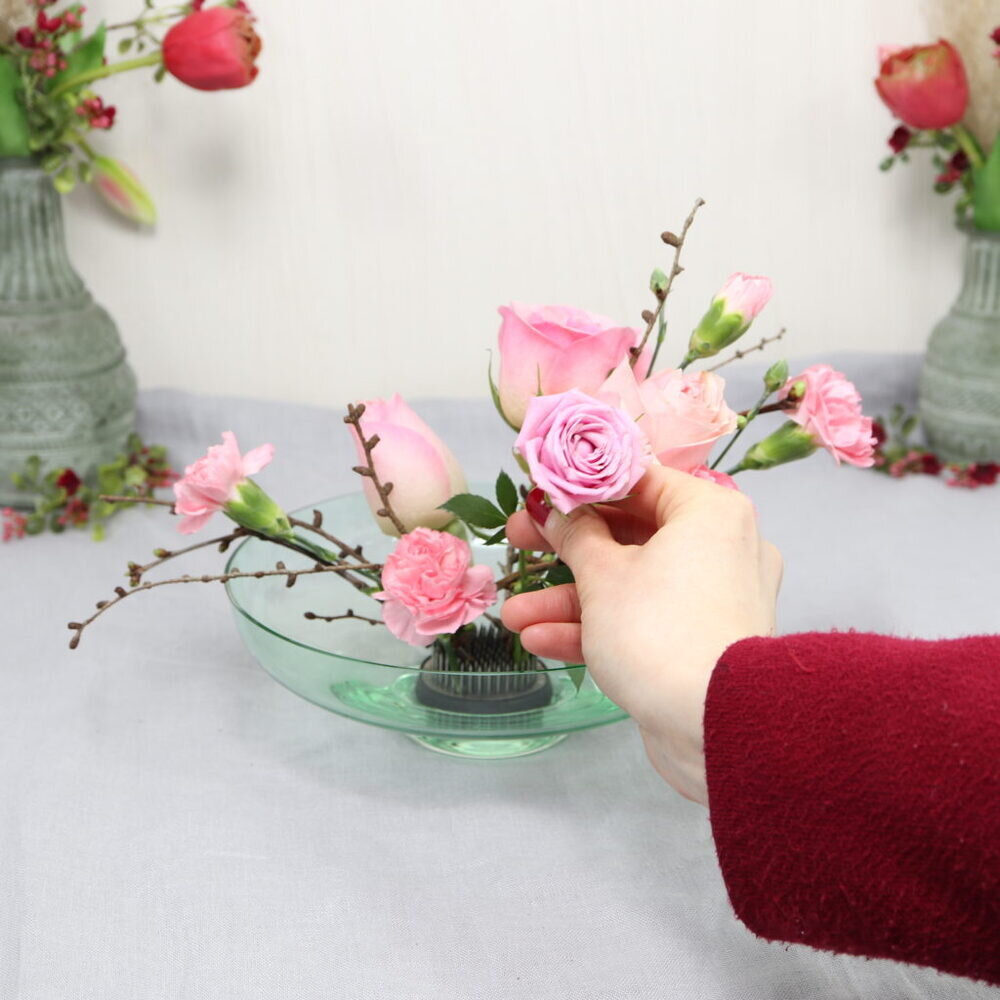 The gaps are filled with the pink baby's breath. If the stems are too thin for the spikes, you can simply insert them between the other flowers.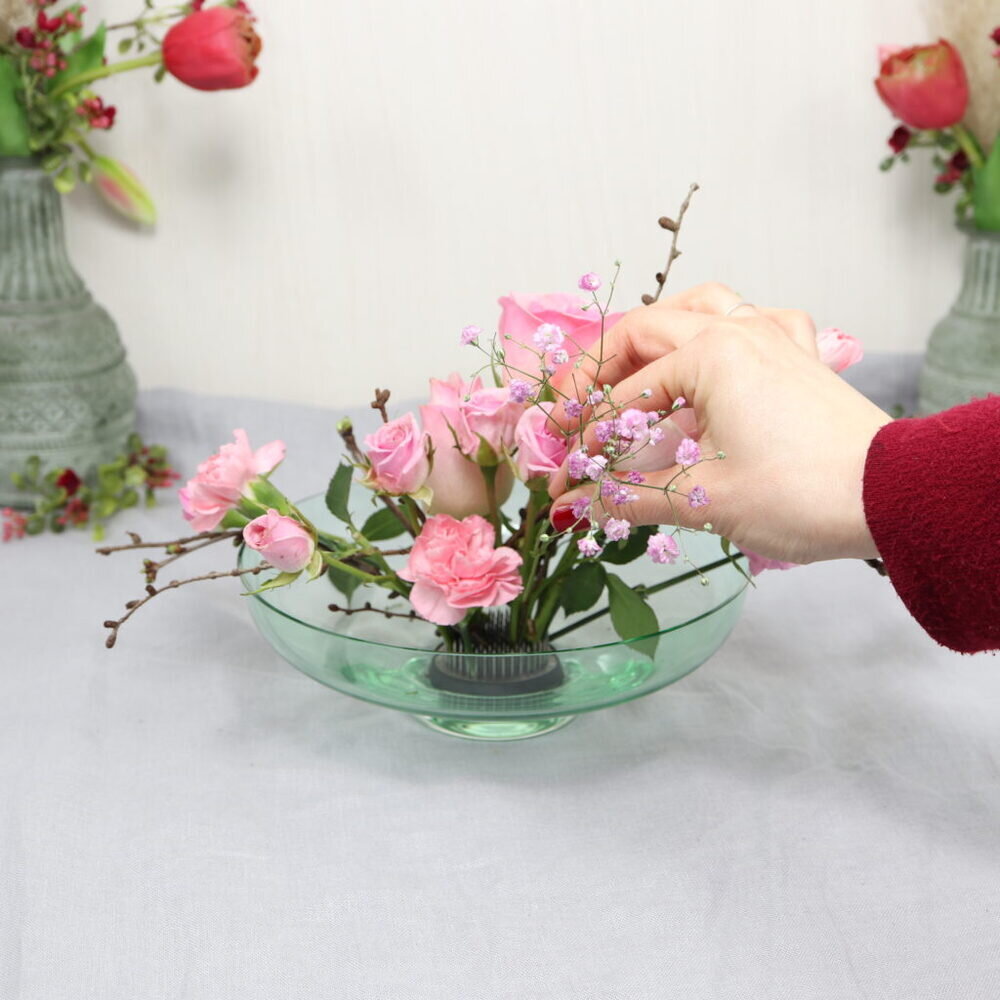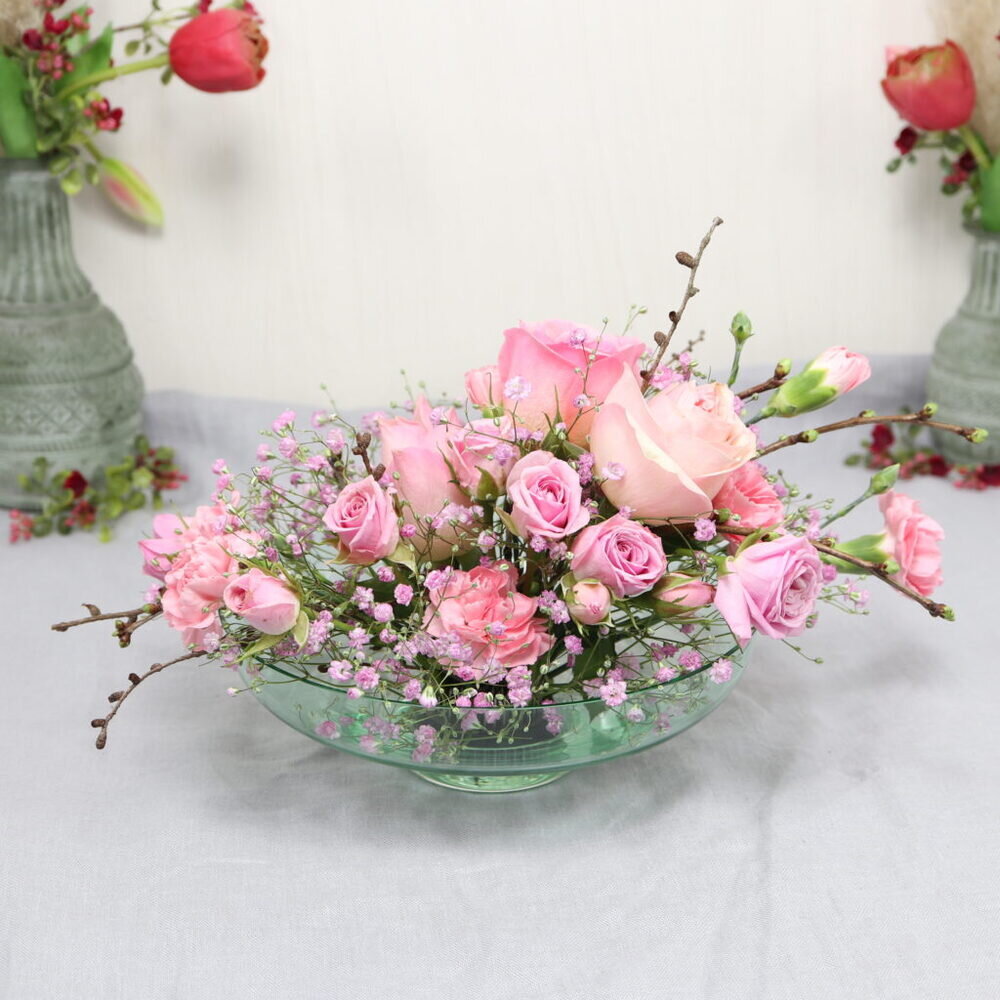 Step 5: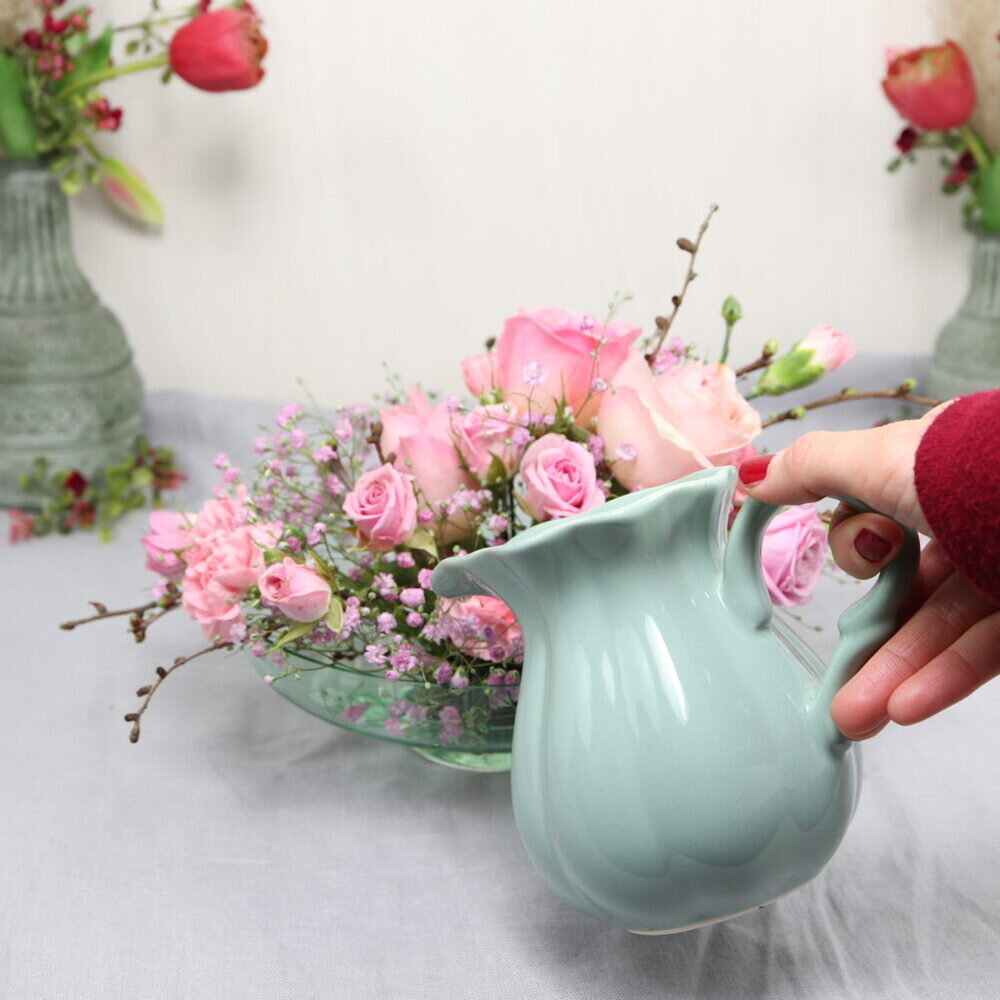 Finally, water is poured into the bowl.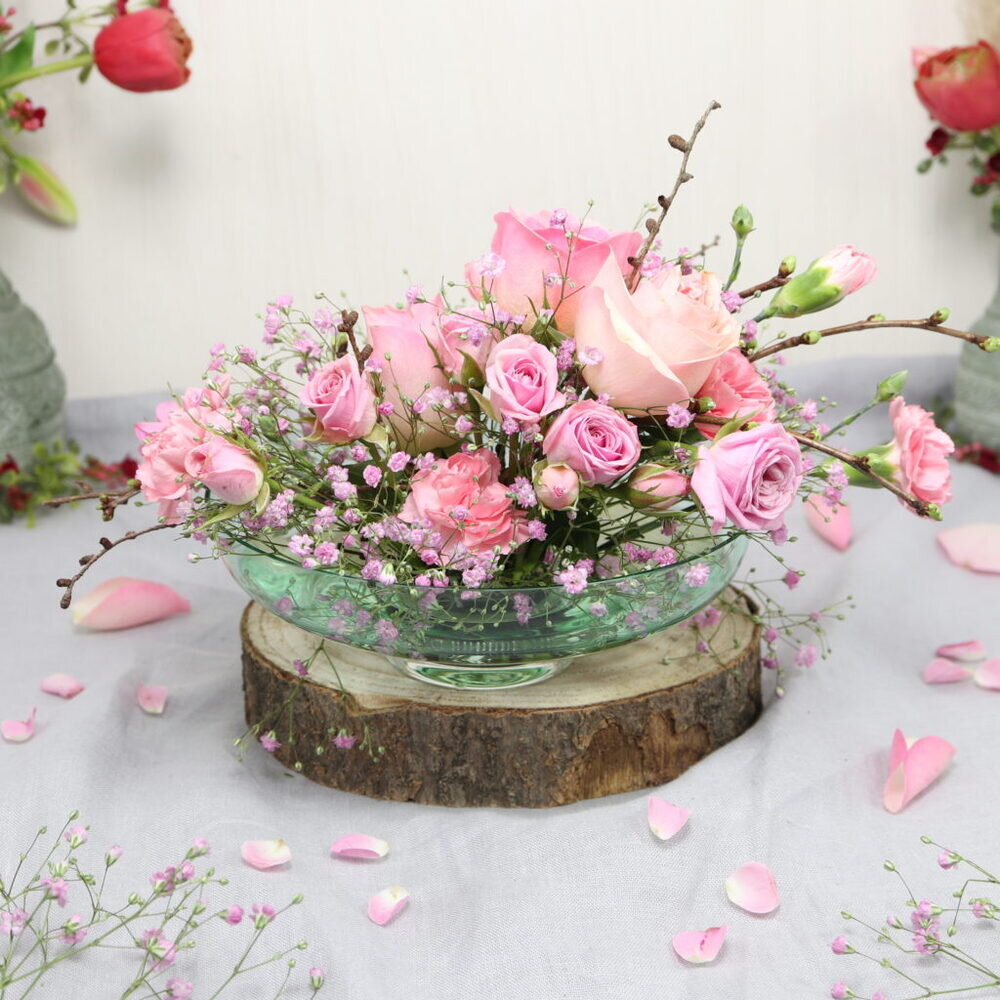 And ready is the romantic rose arrangement with baby's breath in Ikebana style! I hope you enjoyed this DIY as much as I did and you like the sight of this flower decoration with a kenzan!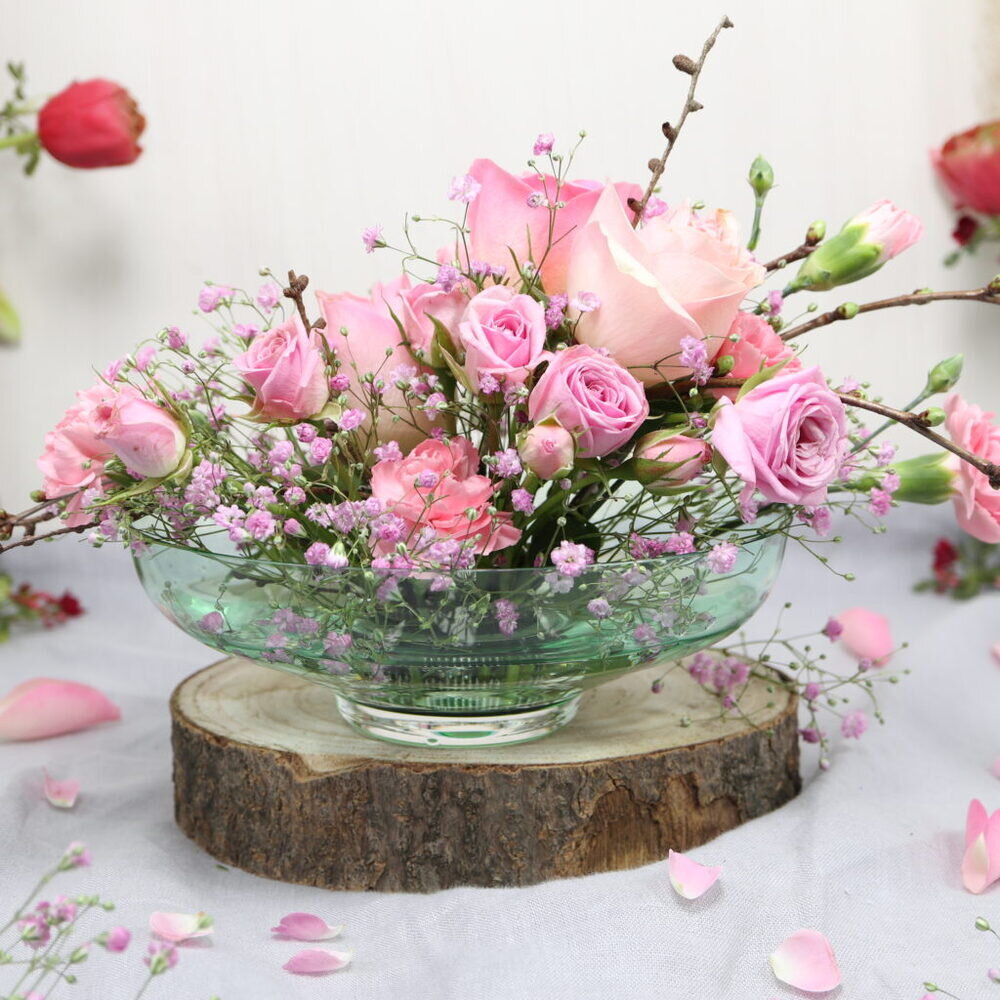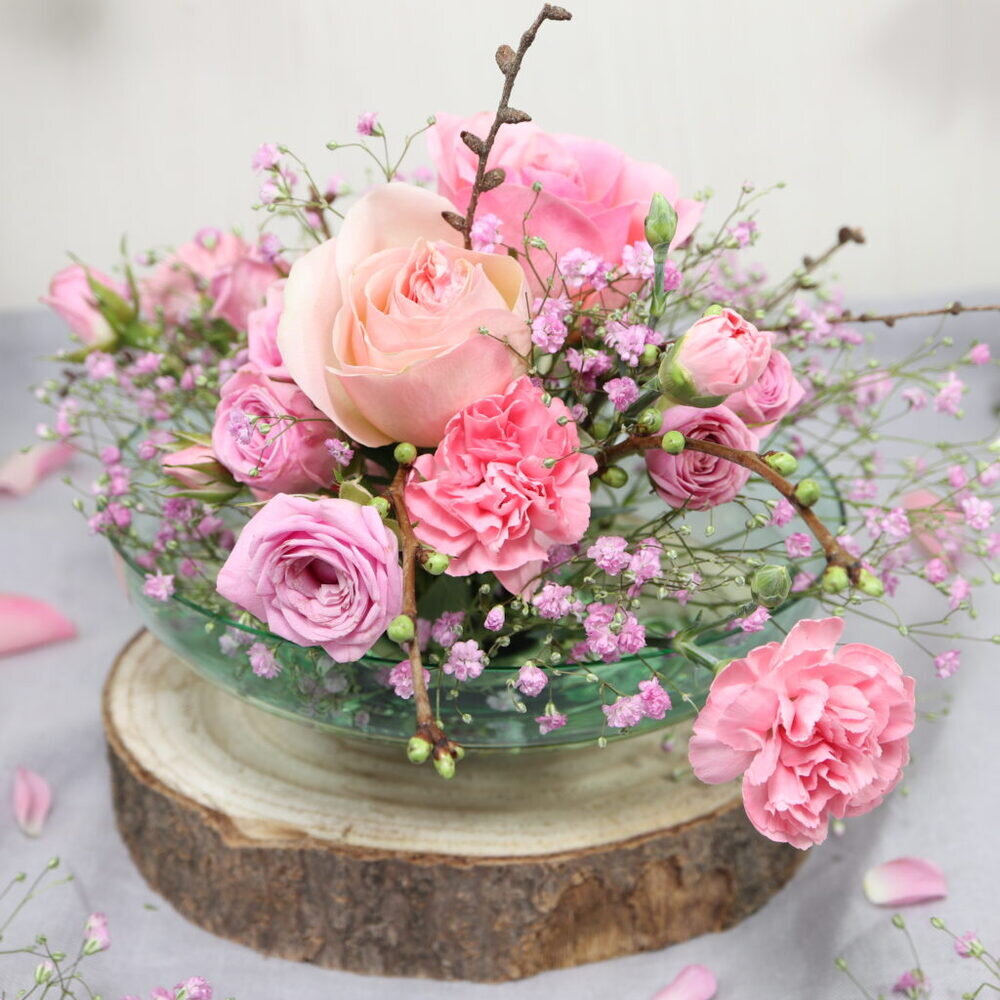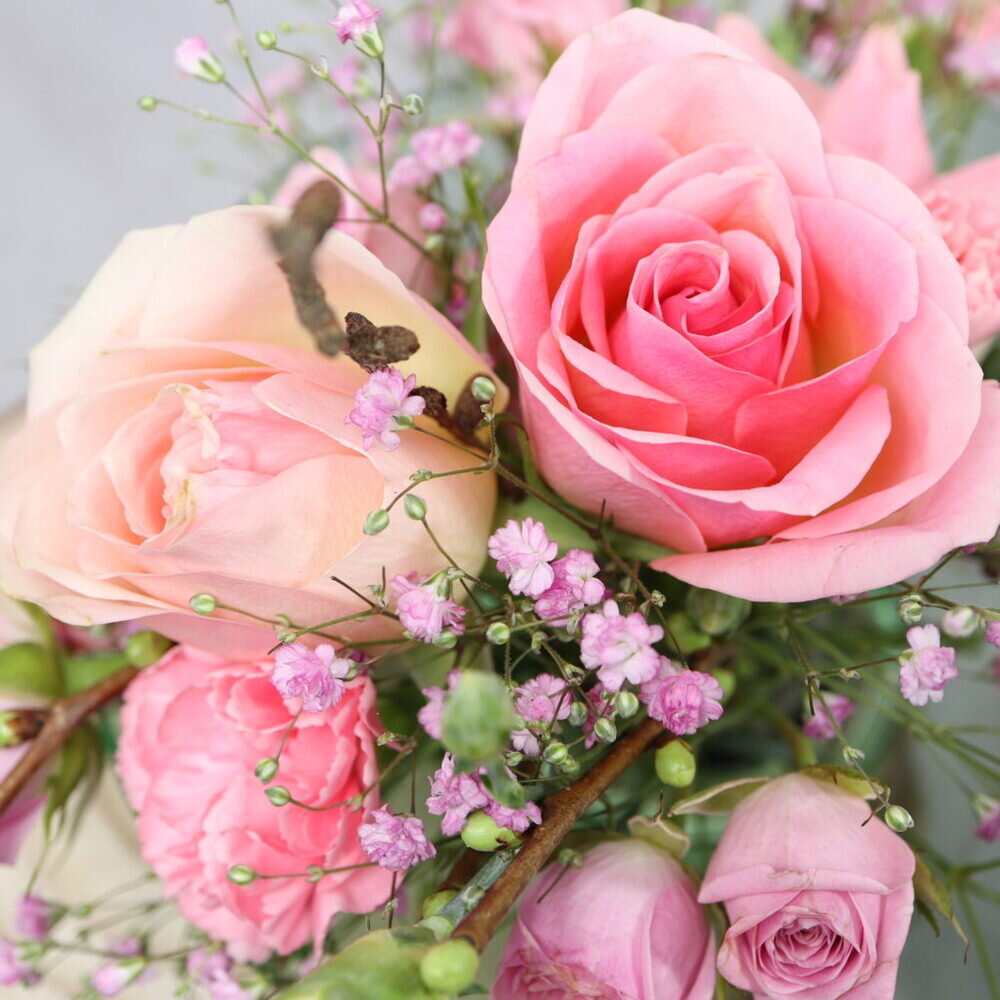 You can find more DIY tutorials with kenzans here: