Today I show you a step-by-step tutorial, how you can easily make a hanging floral arrangement with a loofah cucumber! The dried Luffa cucumber is a great plugging aid. Especially in combination with small test tubes, which just fit into the holes of the loofah cucumber. The test tubes are simply inserted through the holes and then decorated with colorful spring flowers. Simple, pretty and sustainable!
Tools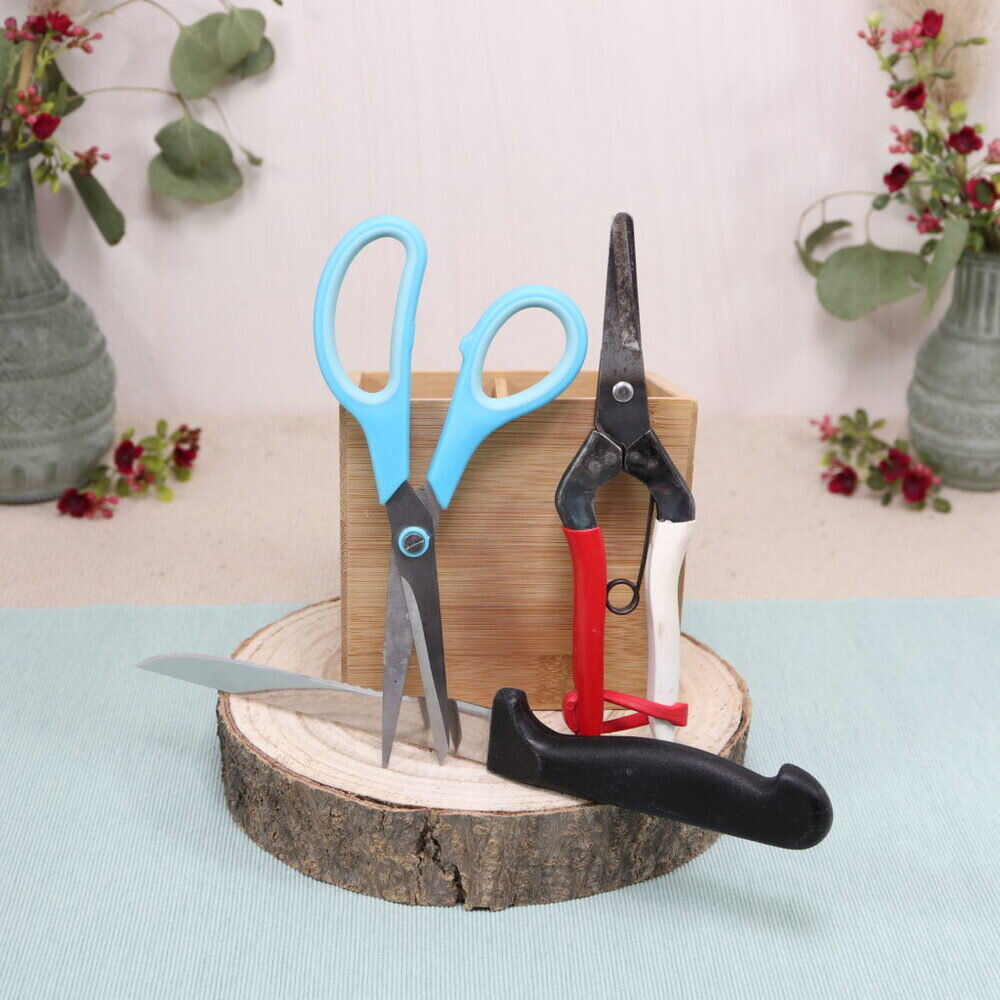 Here you can see what tools I used for the hanging floral arrangement with loofah: You need a pair of household scissors for the ribbons, flower scissors for the spring flowers and a knife for the loofah cucumber.
| Tool | Search on |
| --- | --- |
| Household scissors | * |
| Flower scissors | * |
| I use the Japanese flower scissors Okatsune 304 | * |
| Knife | * |
Materials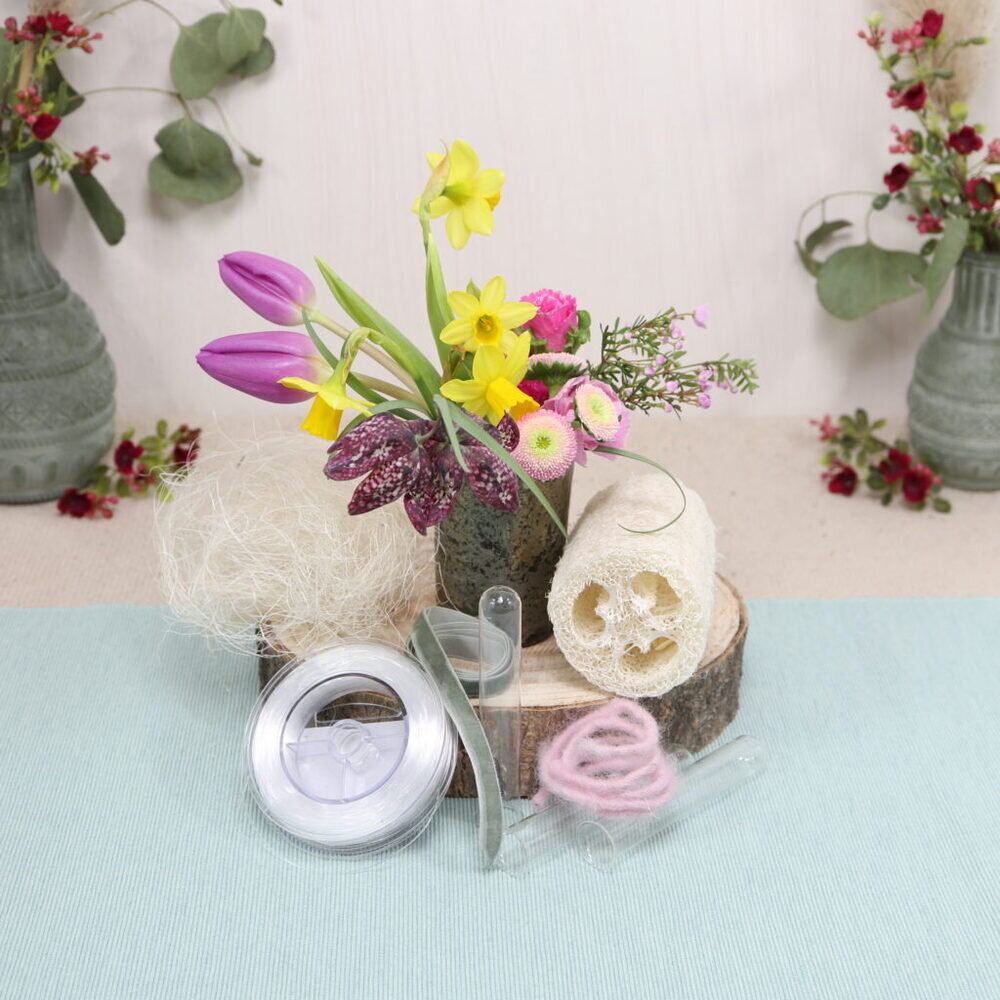 These are the materials I used for the spring arrangement: a dried loofah cucumber, three small test tubes, nylon cord, a velvet ribbon in mint, a felt cord in pink, sisal grass and spring flowers, such as tulips, daffodils, chess flower, bellis and primulas.
| Material | Search on |
| --- | --- |
| Dried loofah cucumber | * |
| Small test tubes | * |
| Nylon cord | * |
| Velvet ribbon (mint) | * |
| Felt cord (pink) | * |
| Sisal grass | * |
| Spring flowers | * |
| | |
Guide
Step 1: Cut loofah cucumber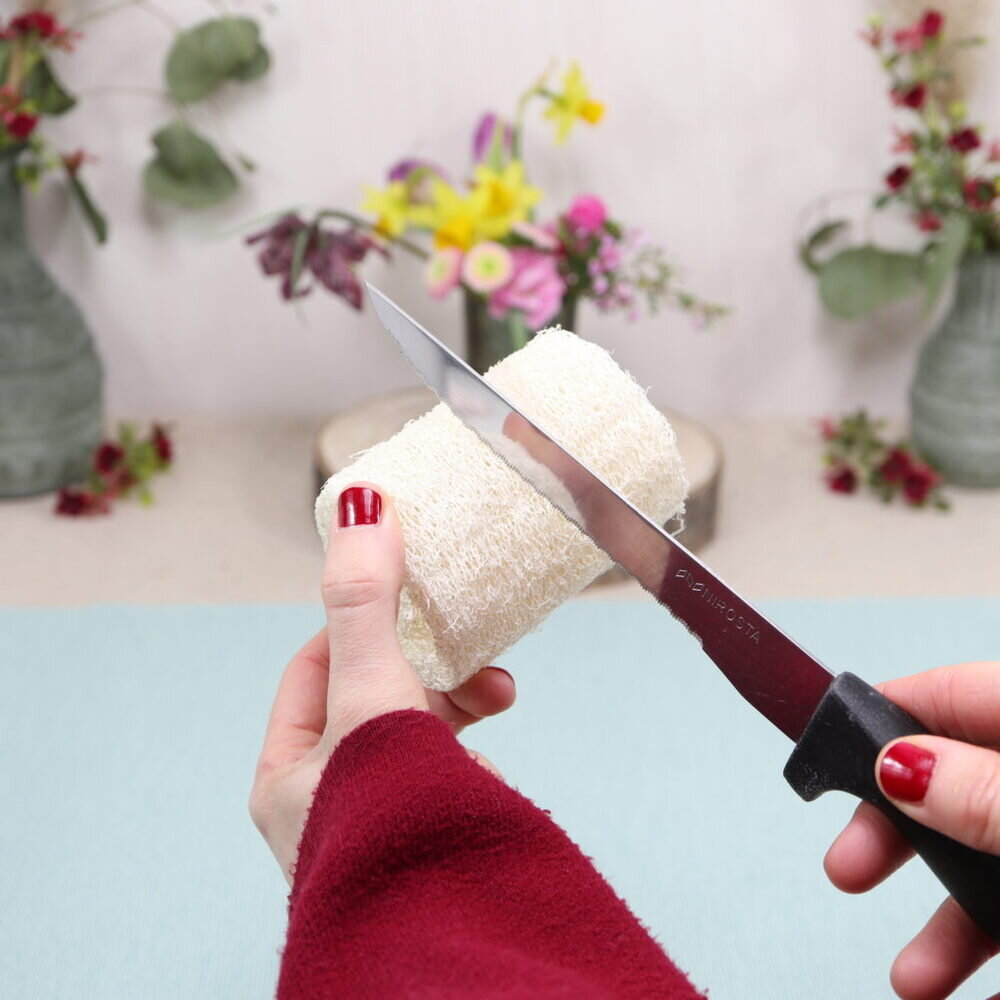 The first step is to cut a wide slice from the loofah cucumber. I use the knife for this.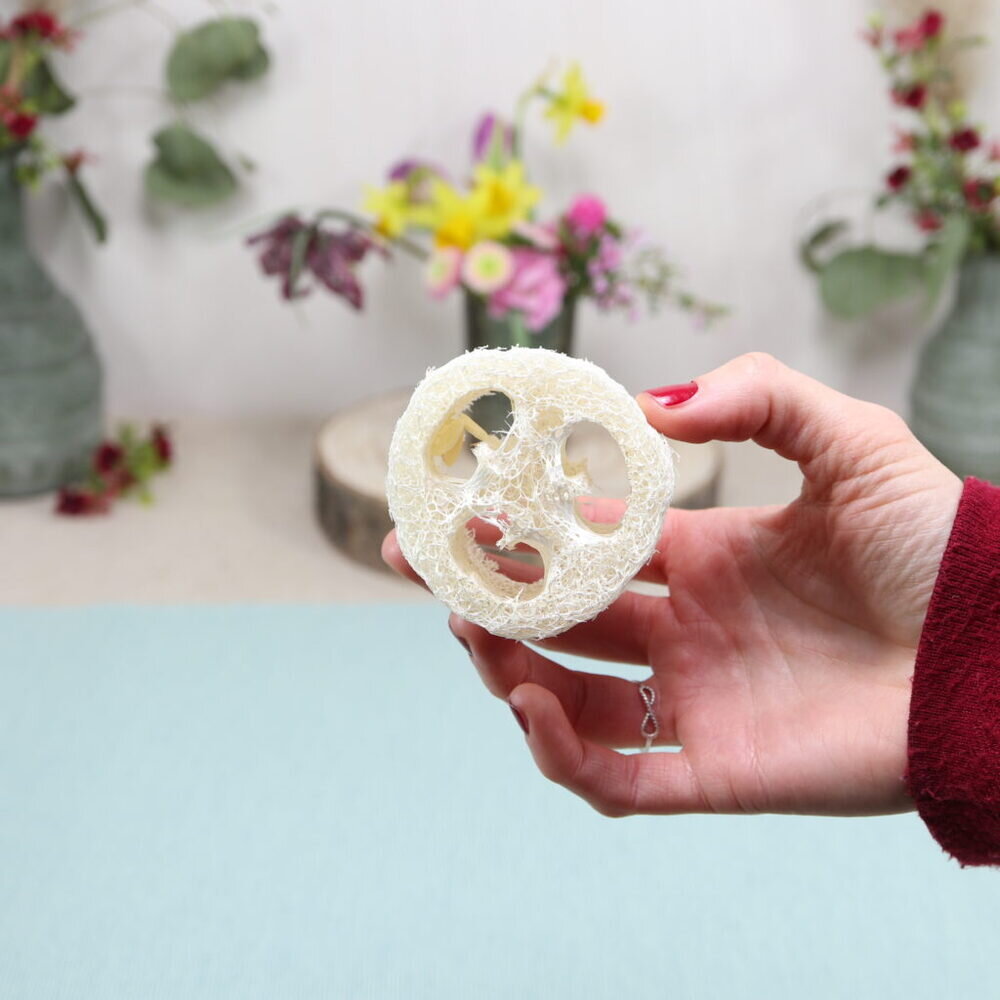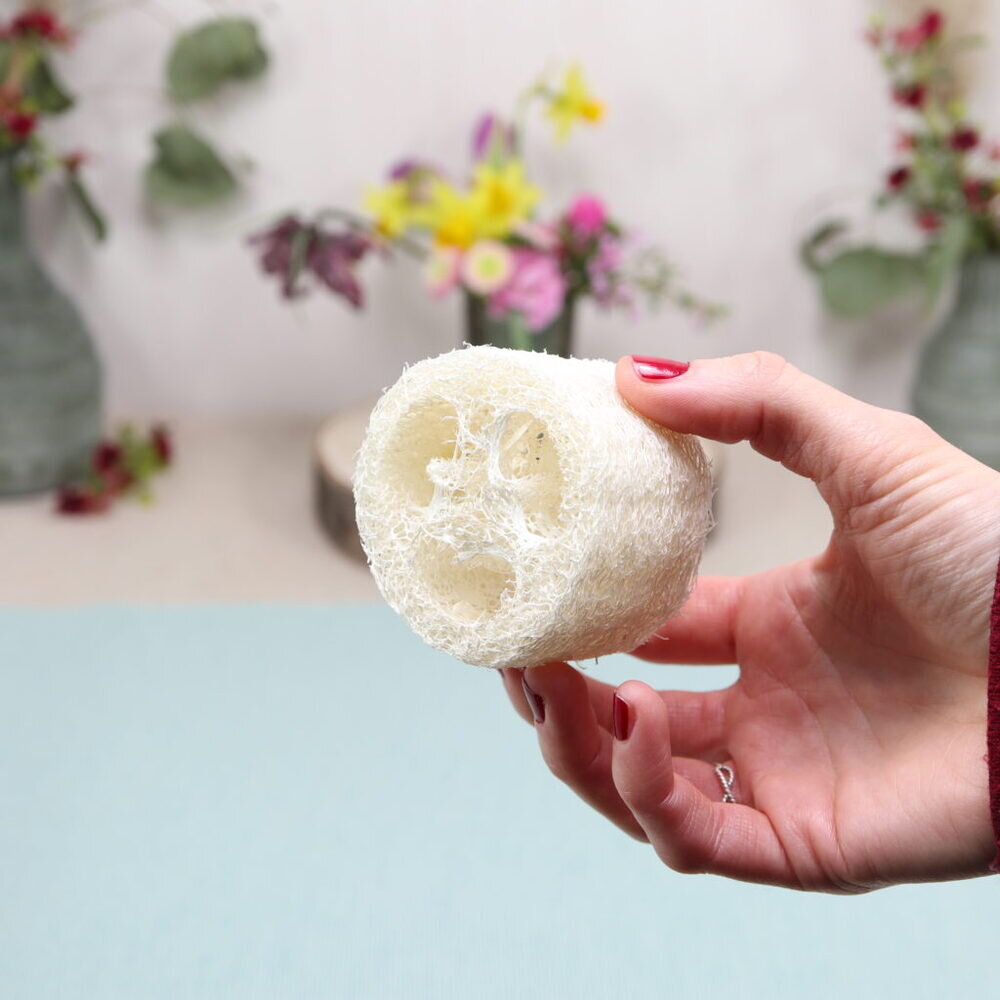 Step 2: Expand holes of loofah cucumber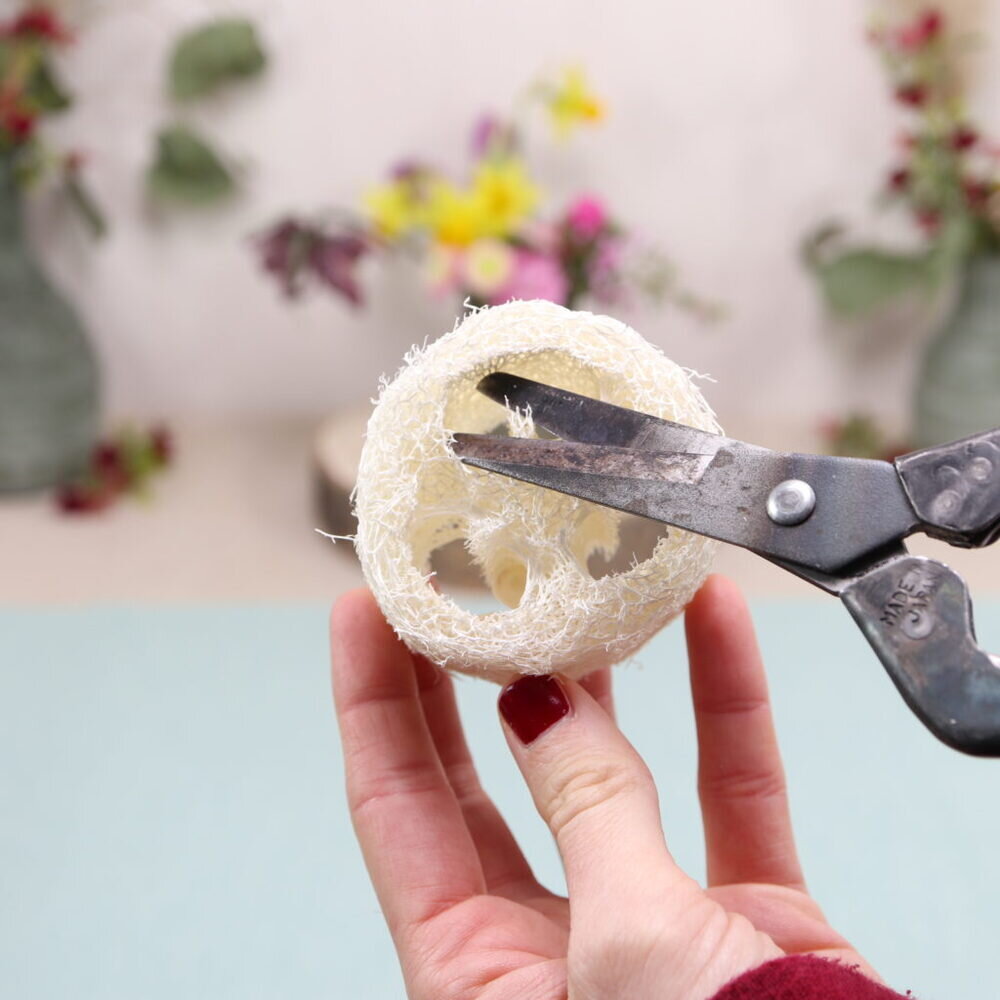 In order for the glass tubes to fit through the holes in the loofah cucumber, the holes need to be enlarged a bit. With the flower scissors, I cut out some material out, including the seeds.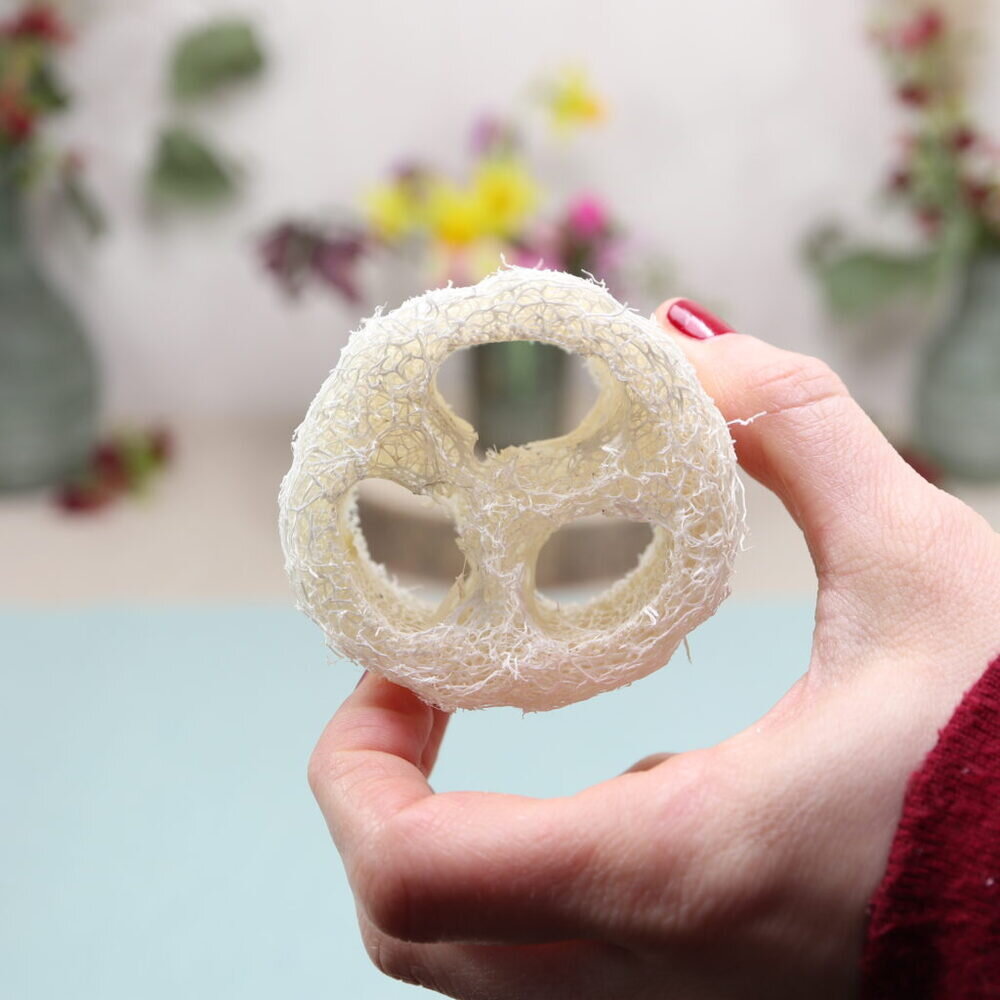 Step 3: Attach nylon cord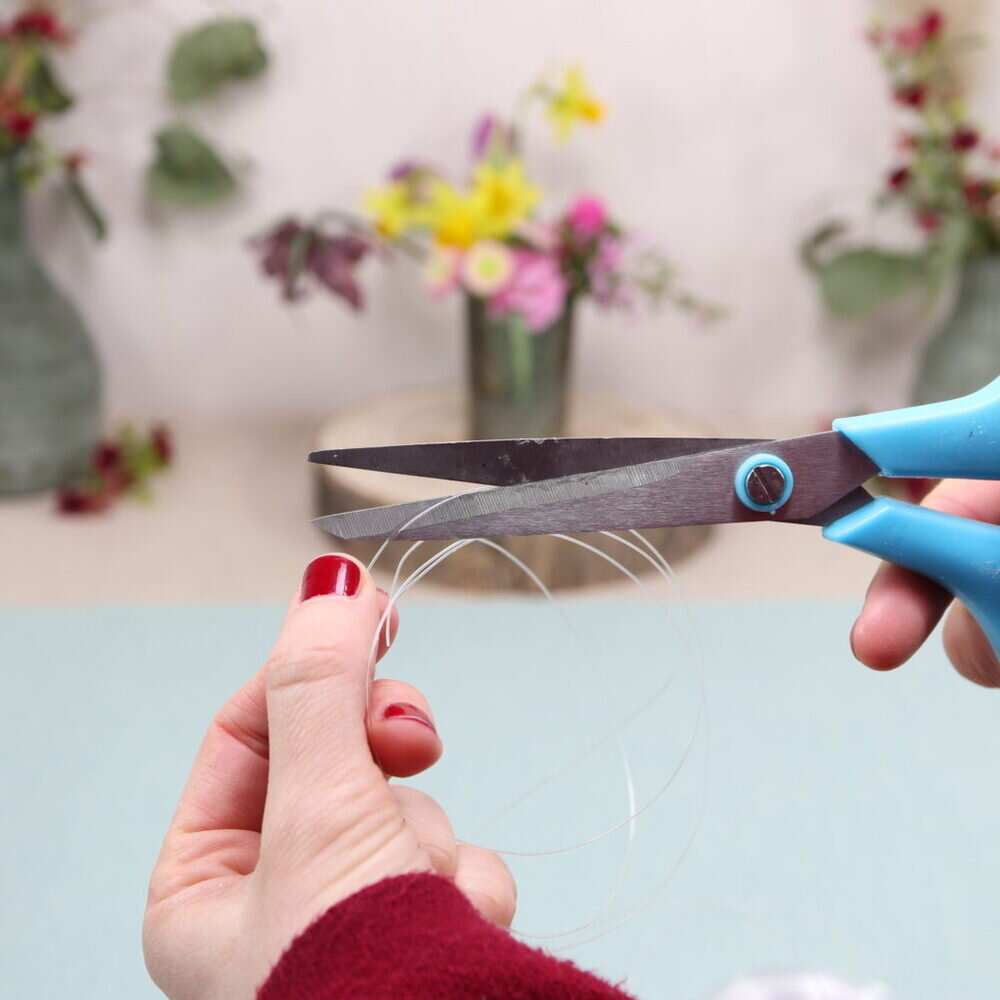 The next step is to attach the nylon cord to the loofah cucumber. The arrangement will be hung up later with the help of the cord. I cut three pieces of equal length and attach a piece of string to each hole.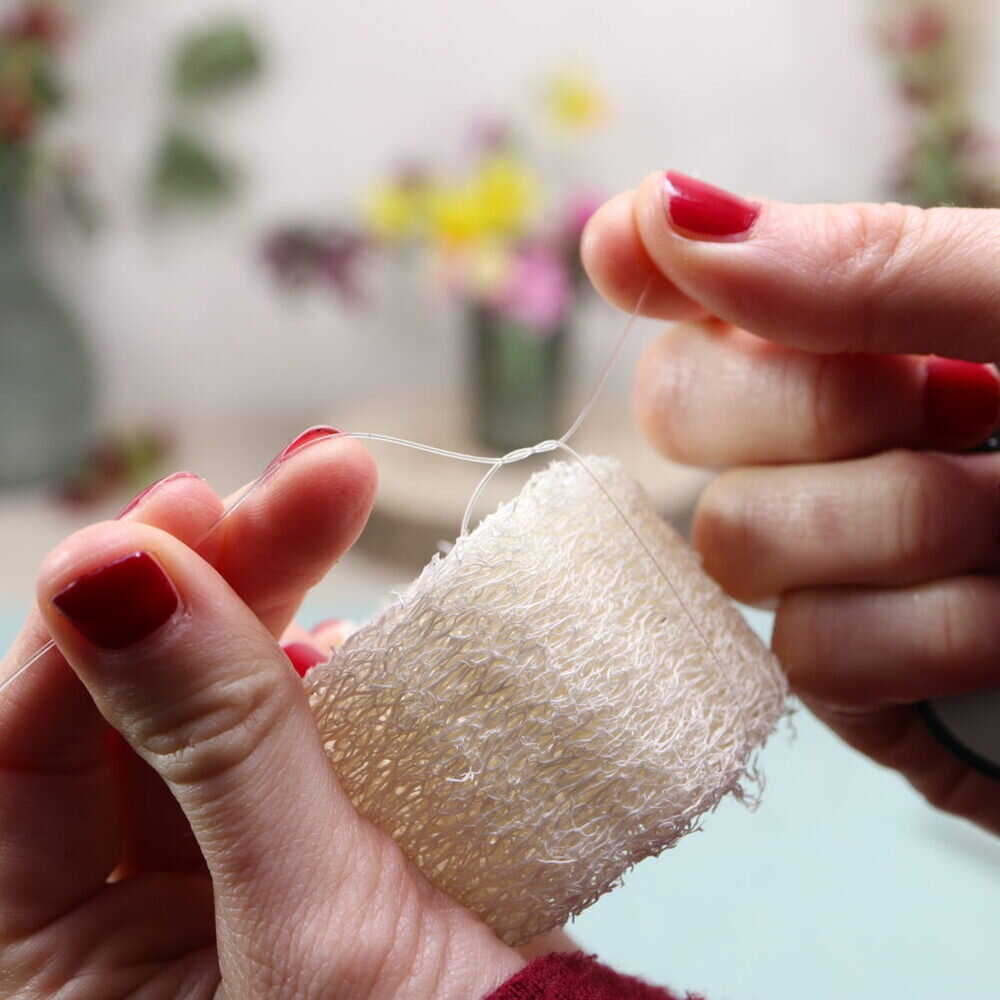 Then I knot all the nylon cord pieces together at the top.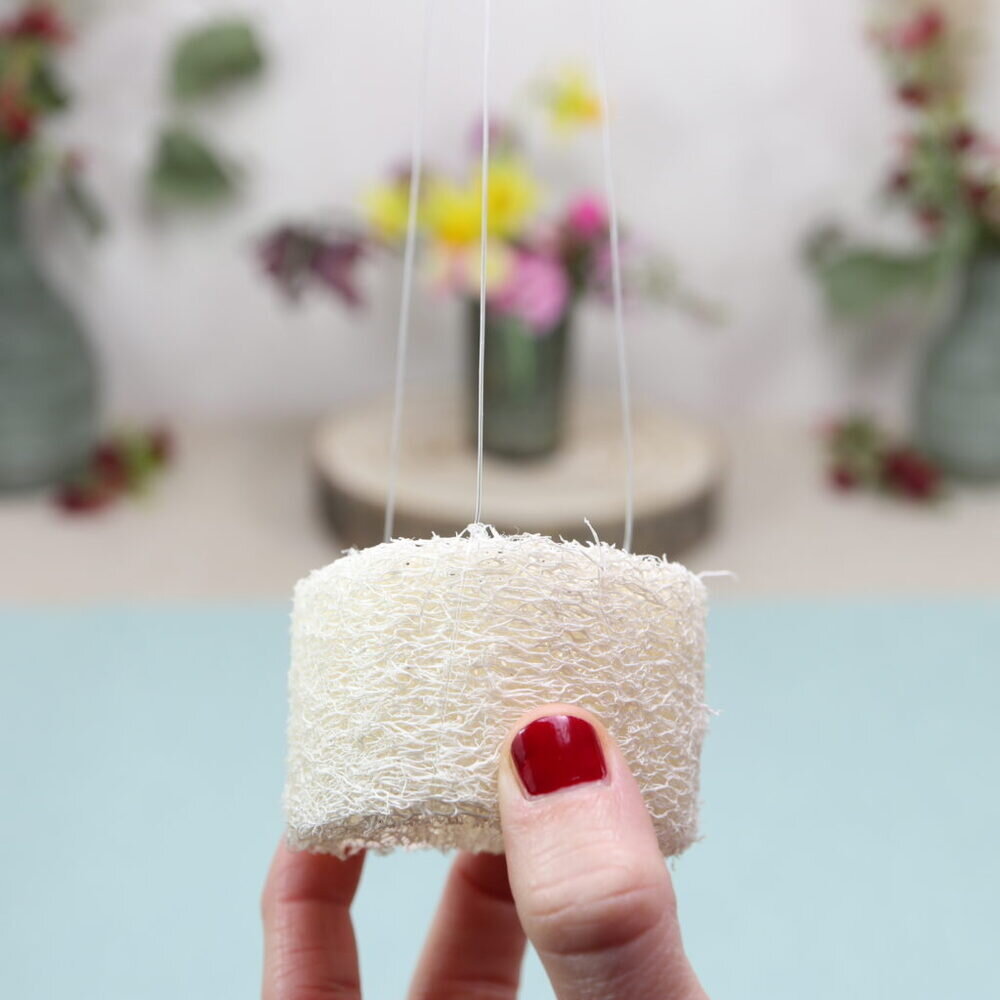 Step 4: Attach ribbons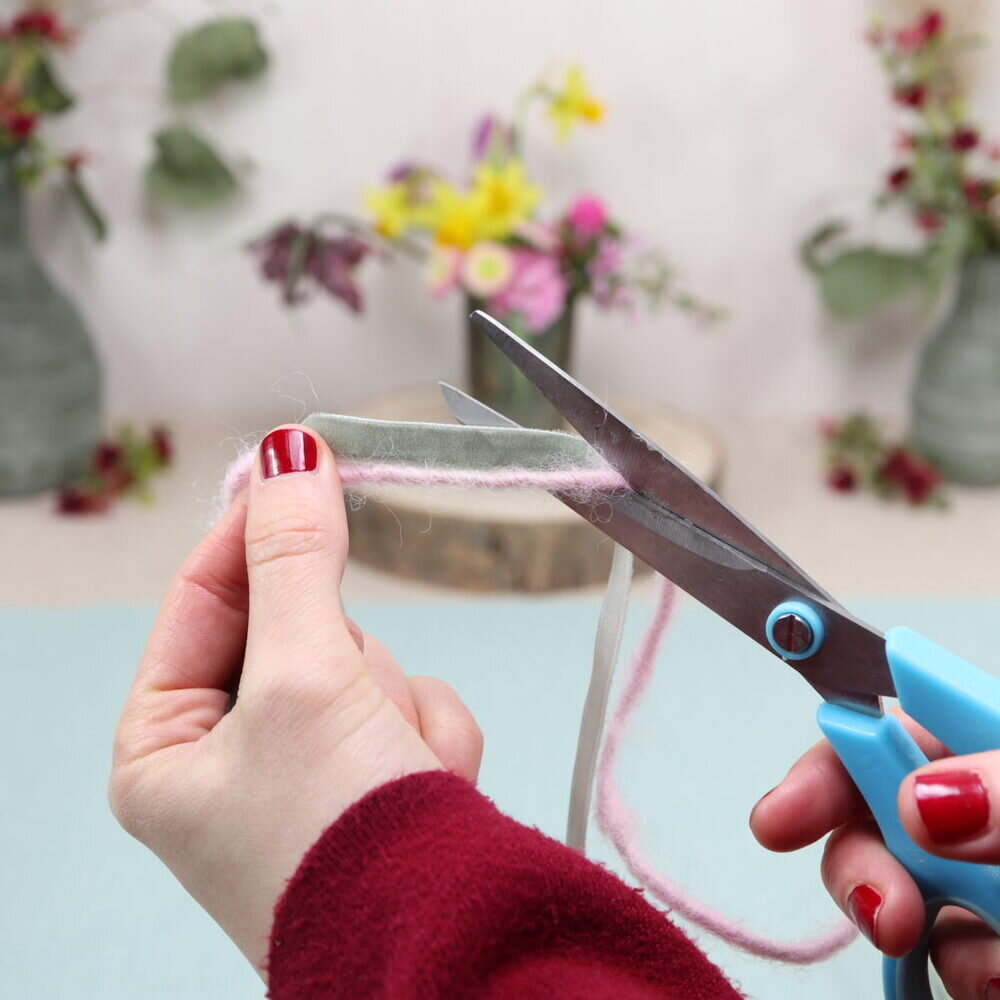 Two ribbons are used for decoration. I cut a piece each from the mint colored velvet ribbon and the pink felt cord.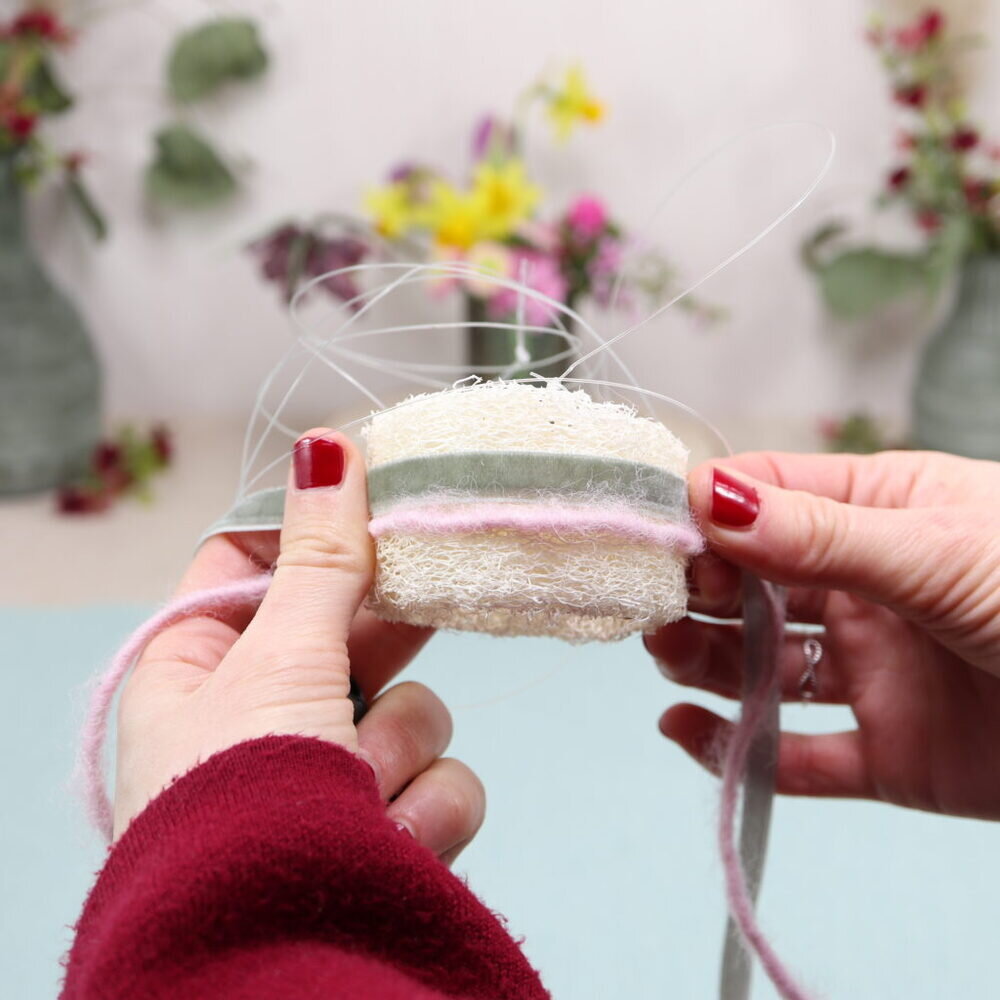 Then I put both ribbons together around the loofah cucumber and knot them together.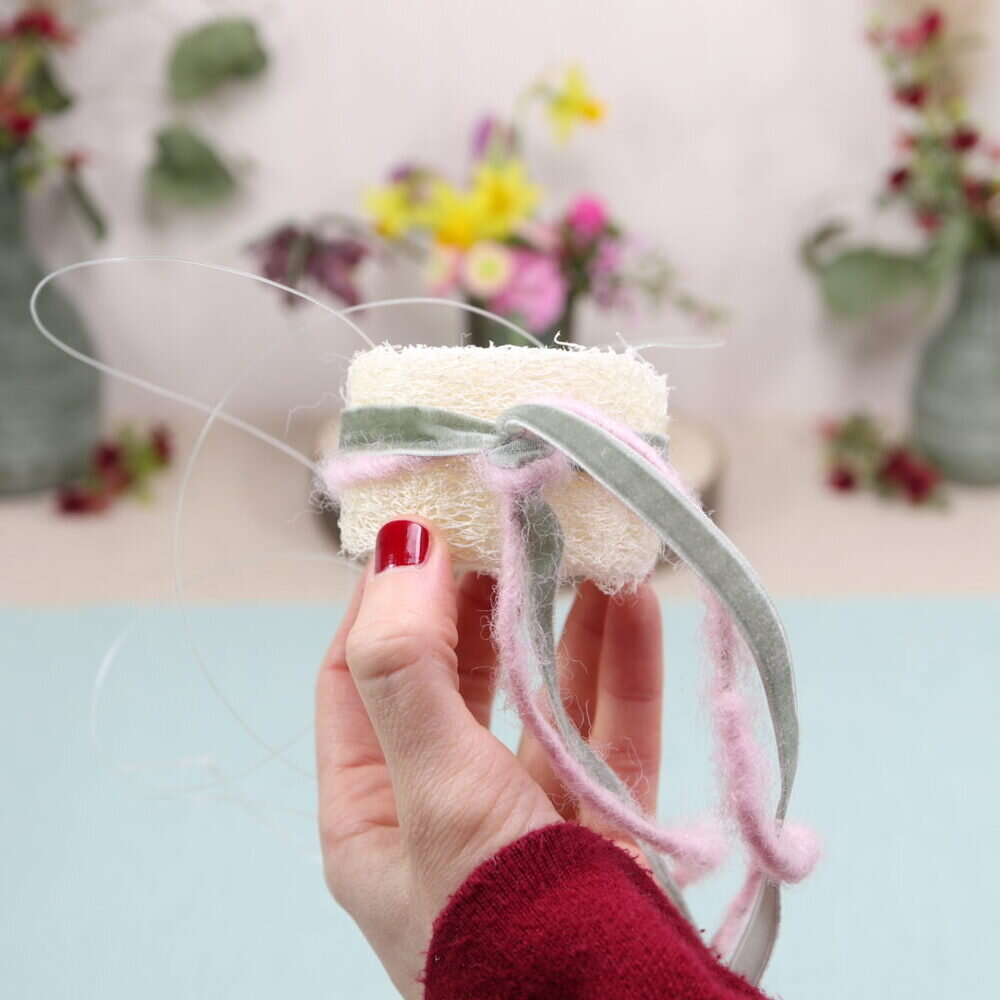 Step 5: Put test tubes in loofah cucumber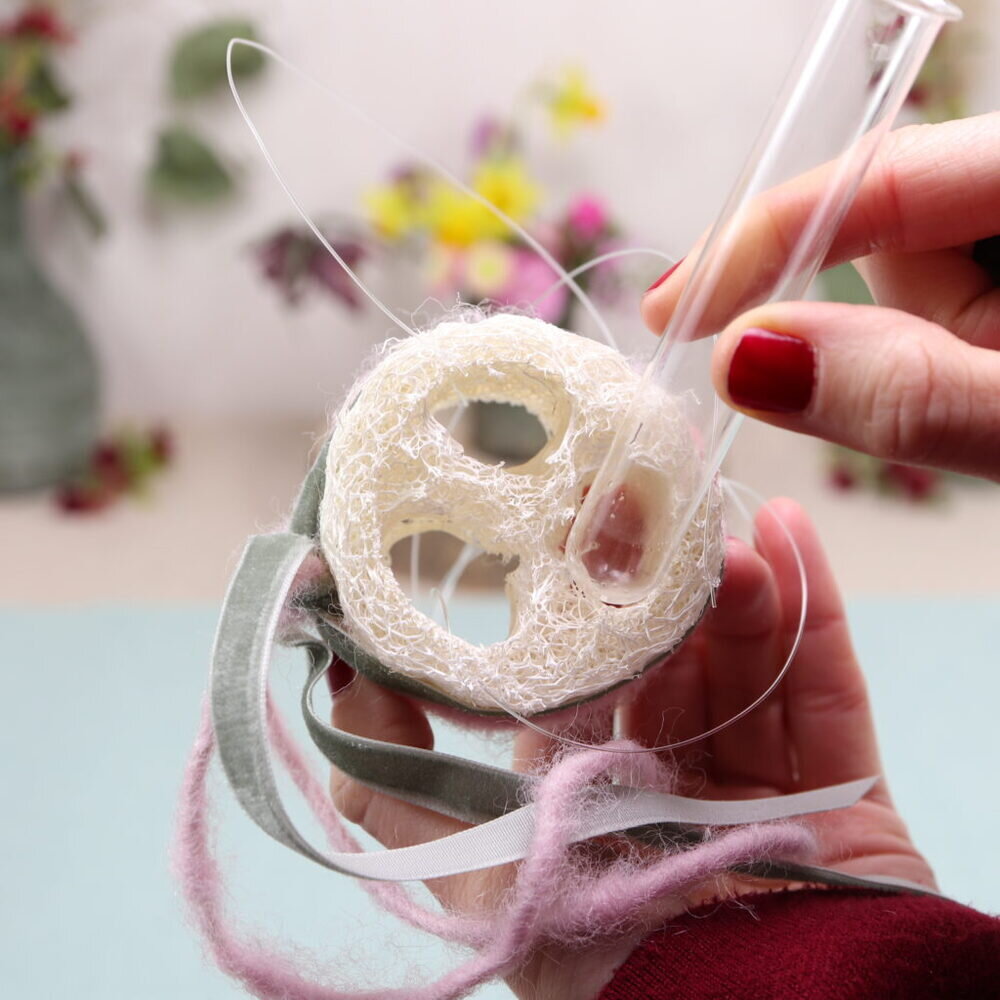 Now the test tubes are put through the holes of the loofah cucumber.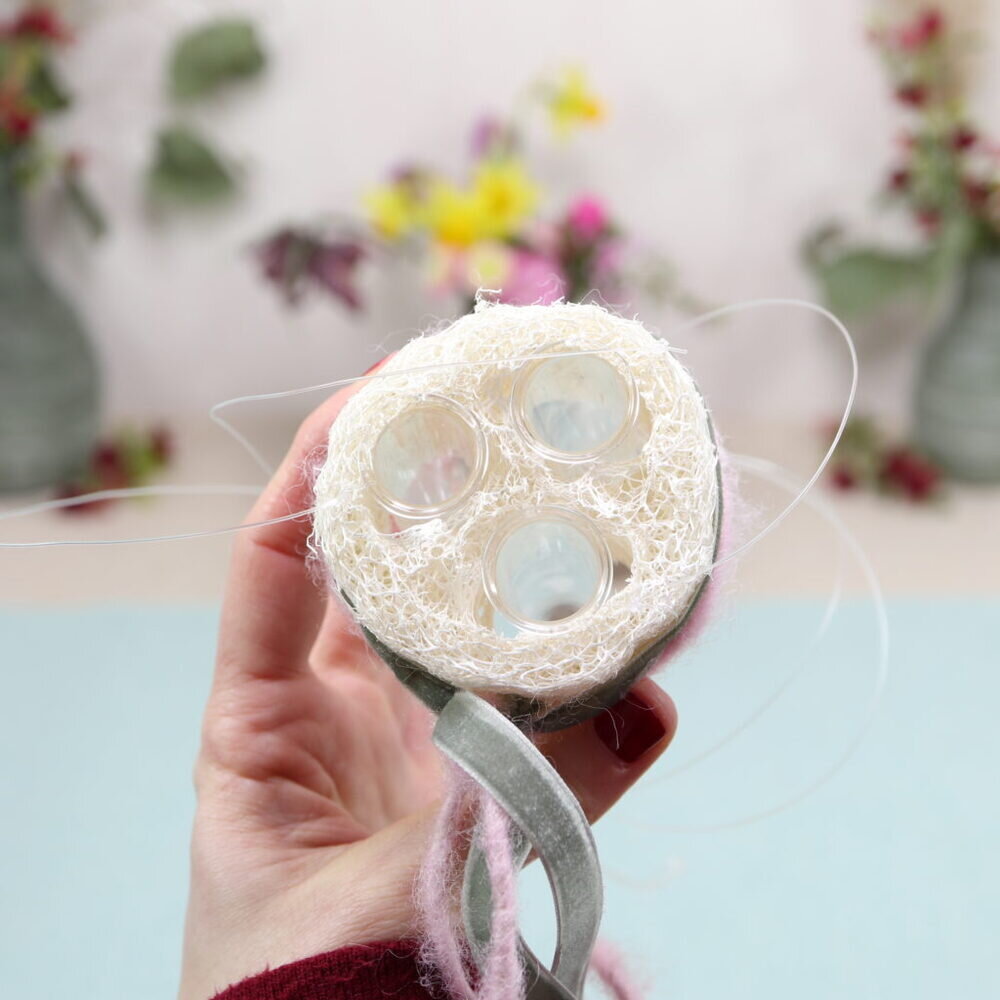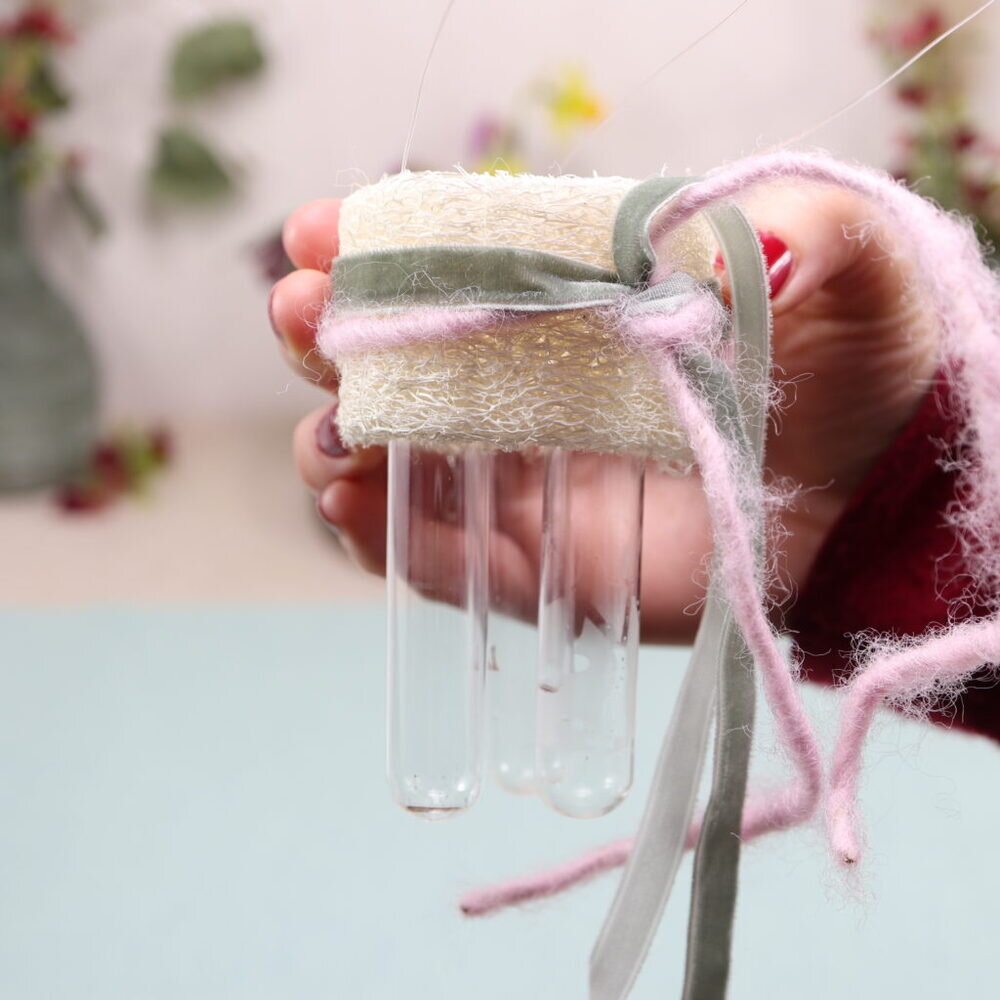 Step 6: Add sisal grass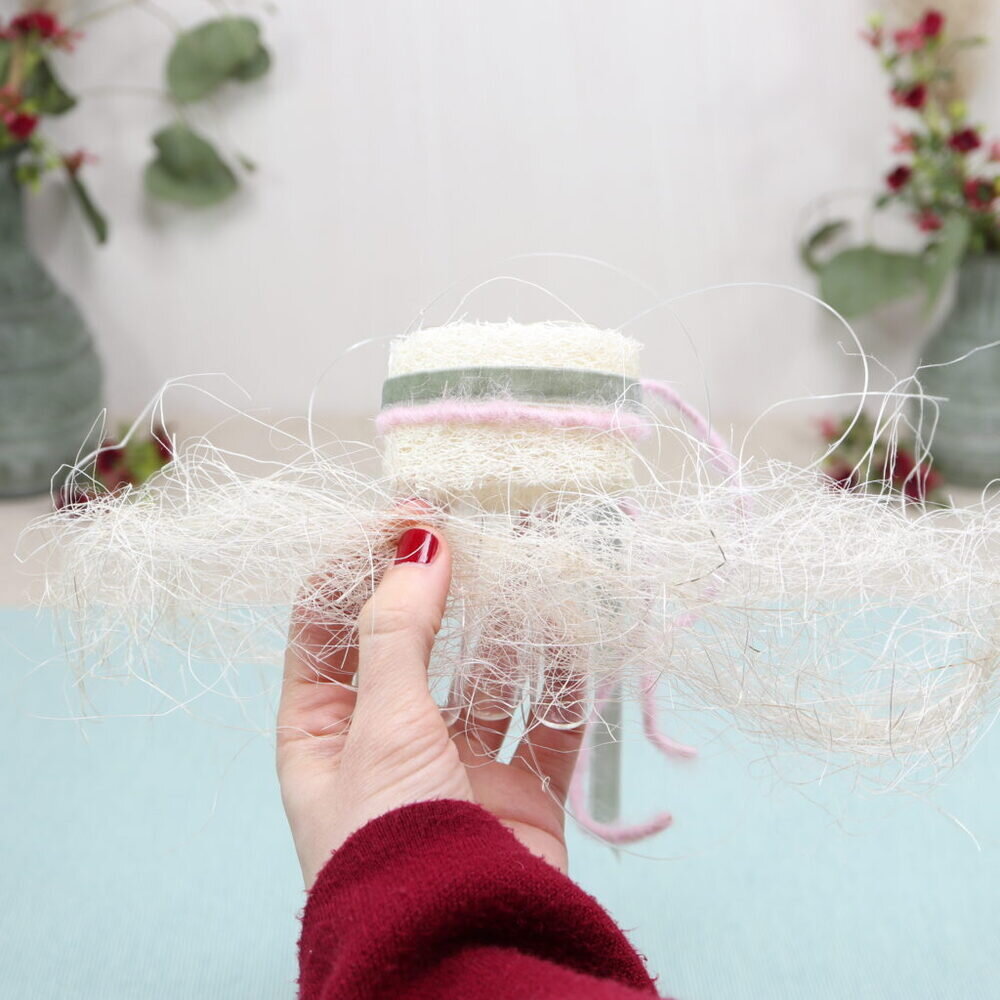 The next step is to wrap some sisal grass around the glass tubes and secure it with a knot.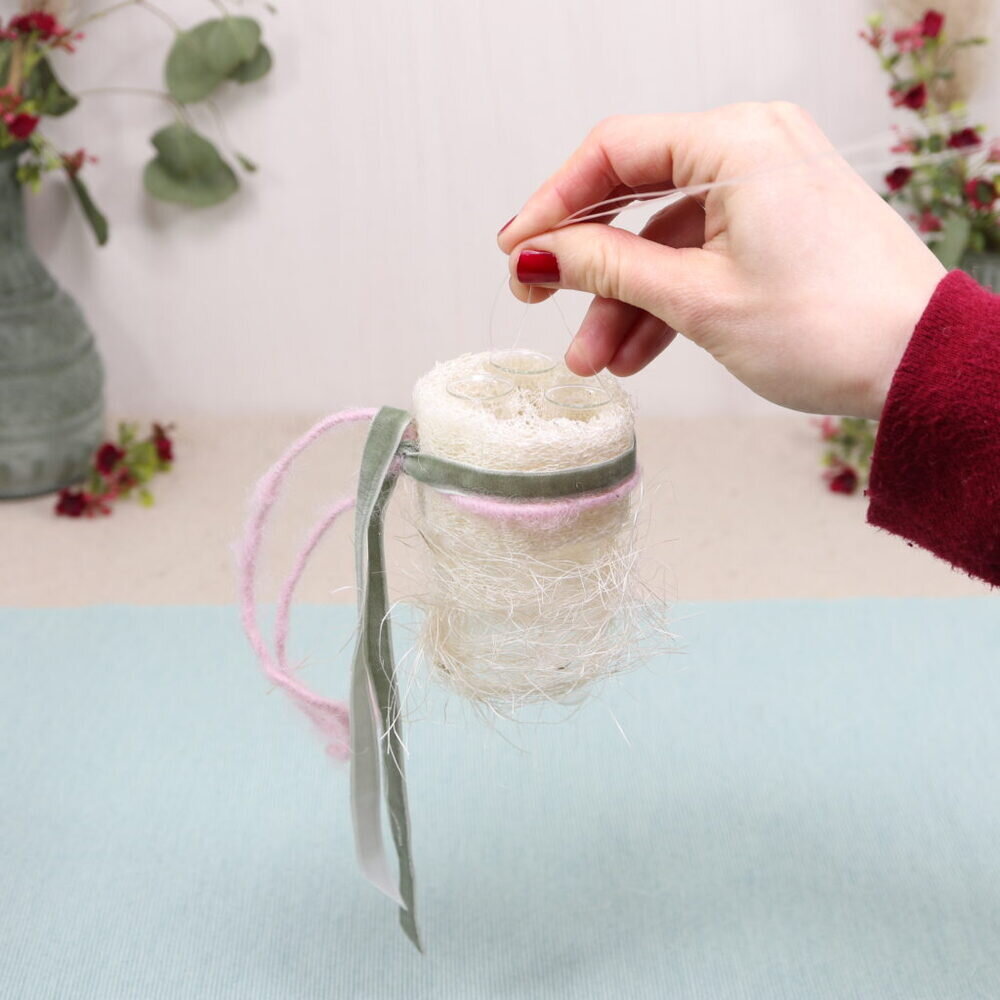 Step 7: Cut flowers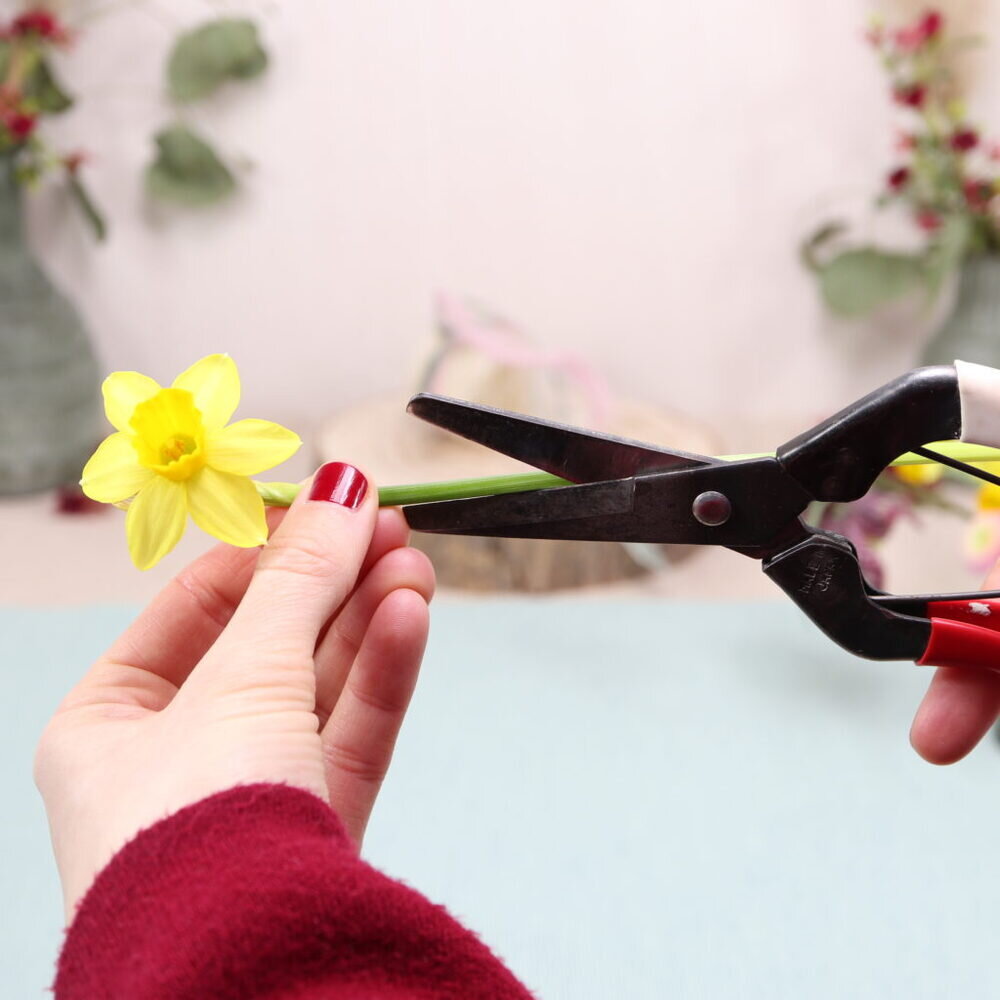 The flower scissors are now used to cut the spring flowers. I cut the stems to different lengths.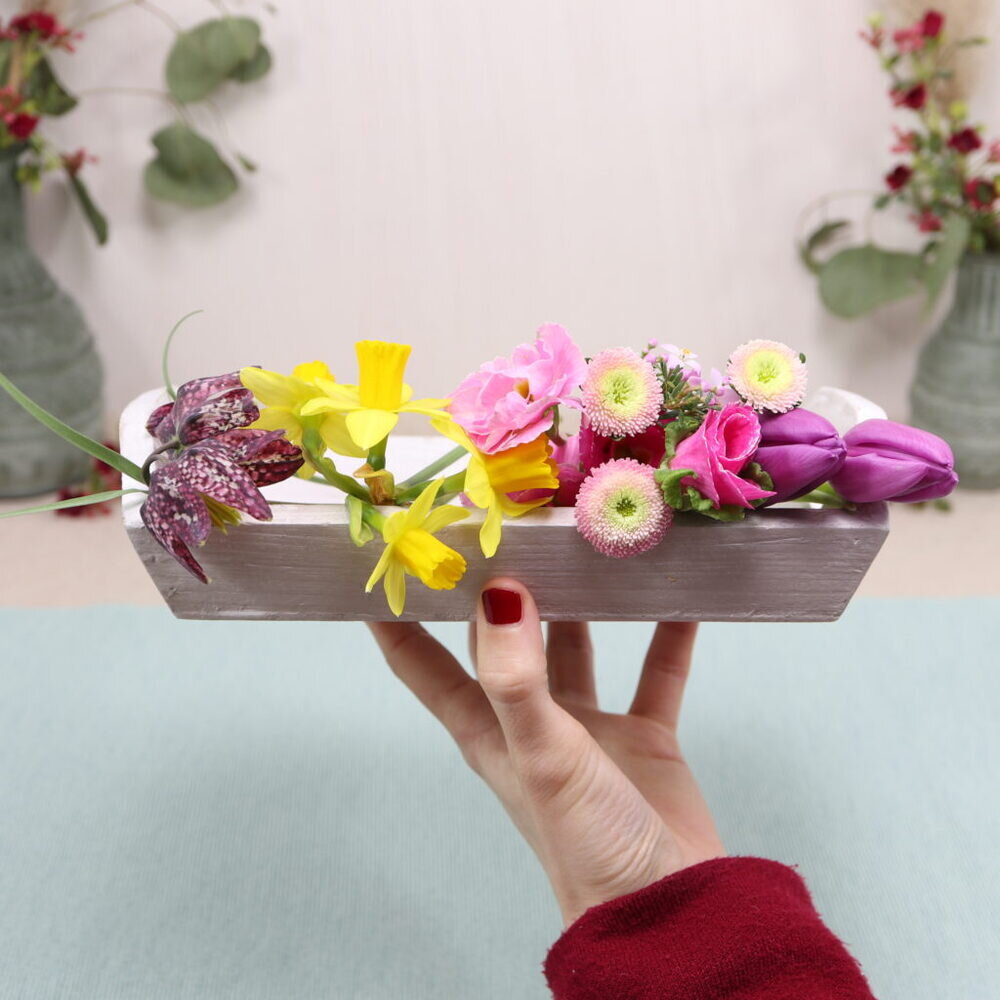 Step 8: Fill test tubes with water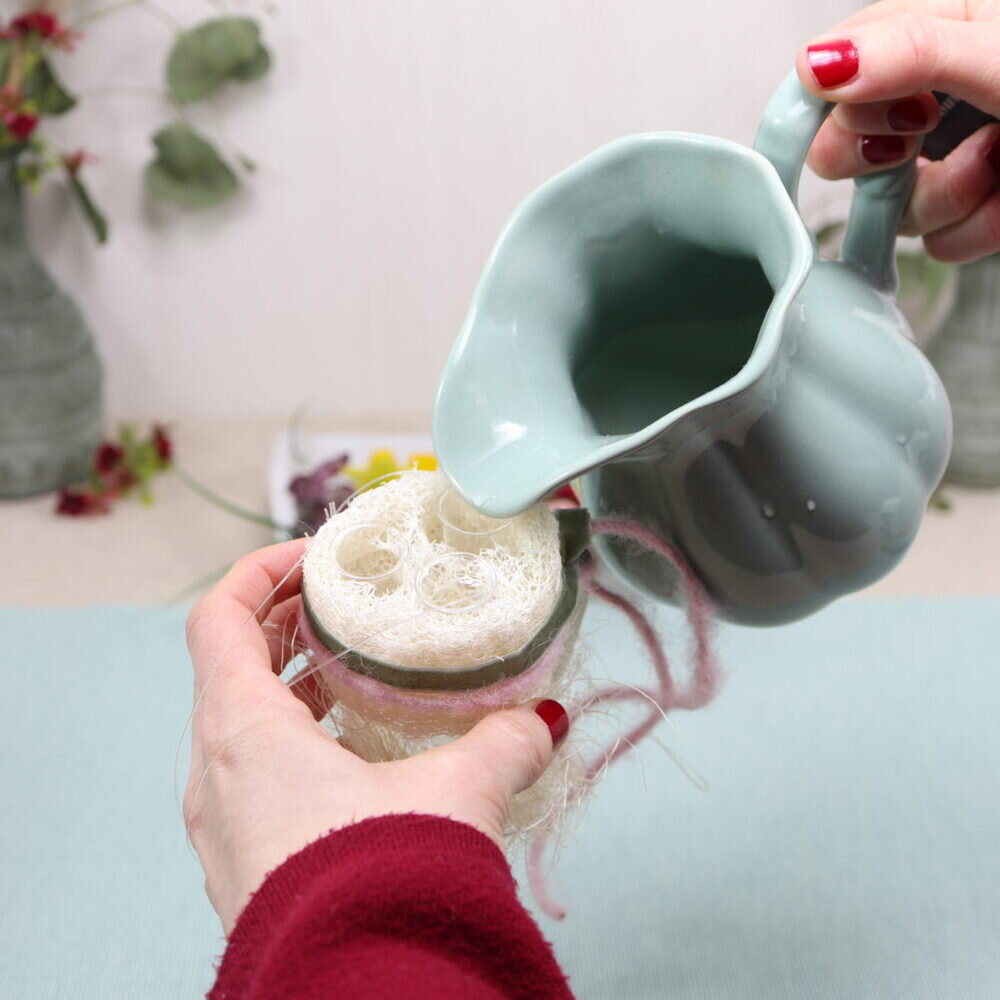 Now the test tubes are filled with water.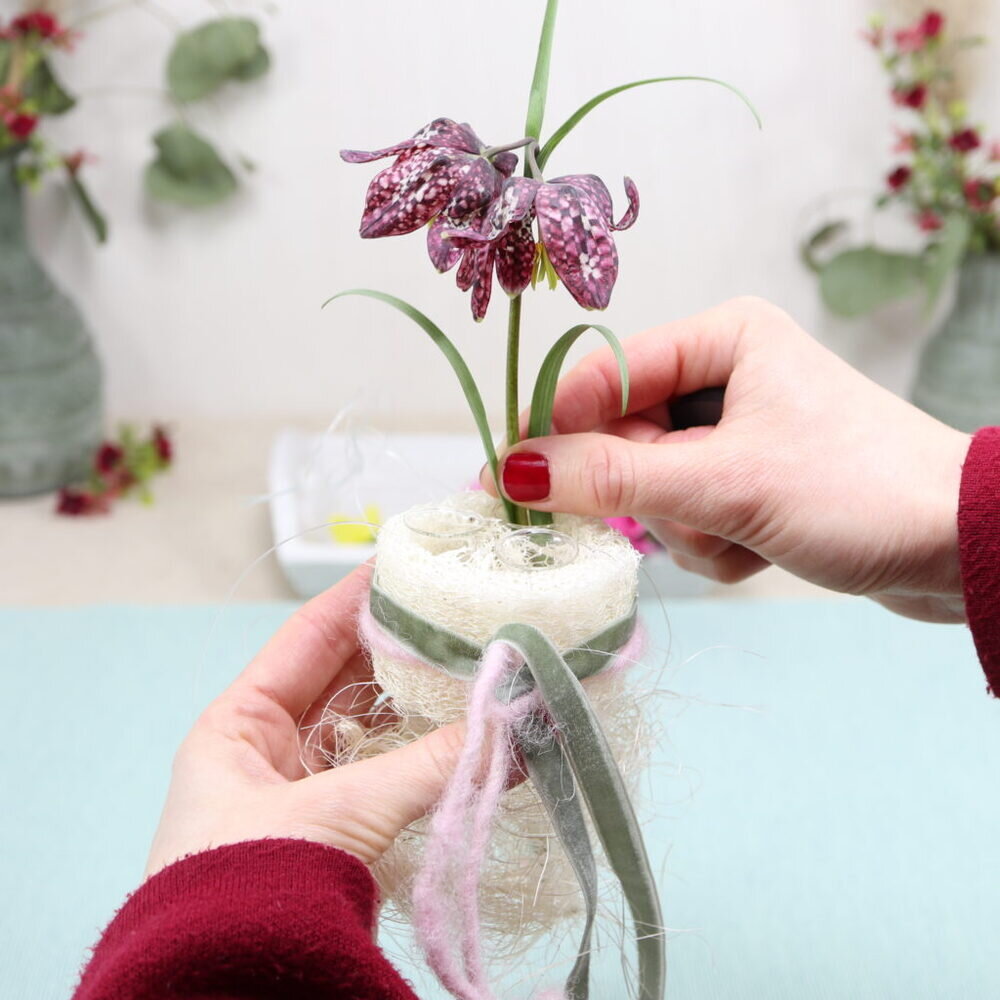 After that, the spring flowers are put into the test tubes.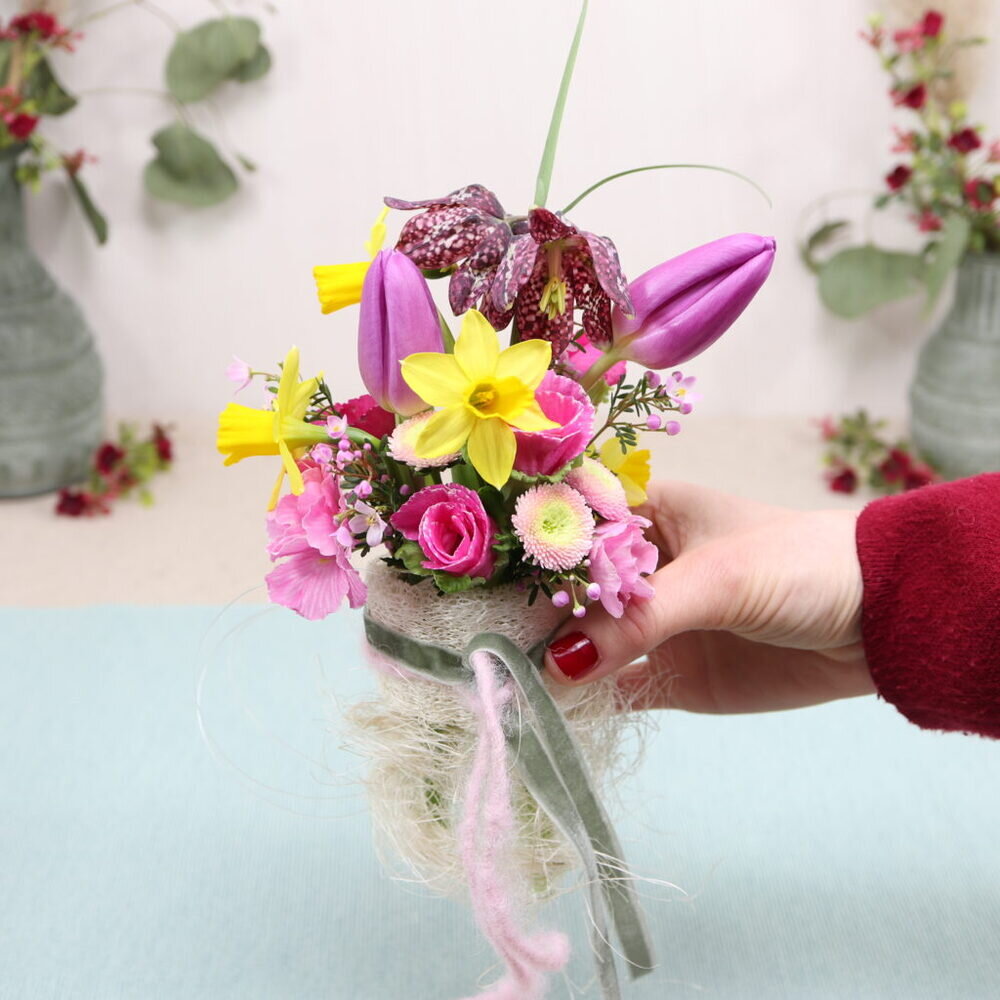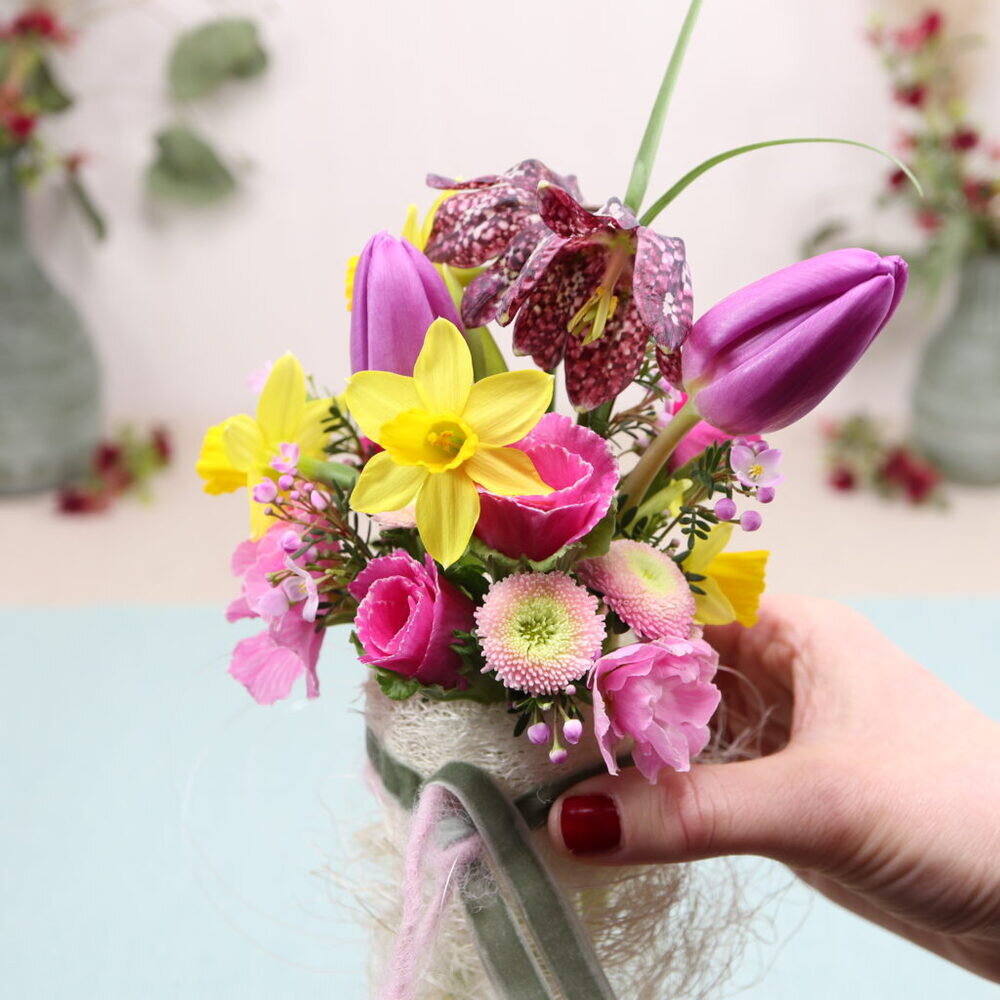 And ready is the hanging floral arrangement with loofah cucumber and spring flowers in test tubes! I hope you enjoyed this DIY as much as I did and you like the sight of the spring arrangement!