Today I show you how to create a pretty spring decoration with just some hyacinth flowers and a normal wire. You can easily create this decoration yourself: the hyacinth flowers are simply threaded onto the wire to form a wreath. With this simple DIY you can decorate walls, windows or doors and bring some spring into your home!
Tools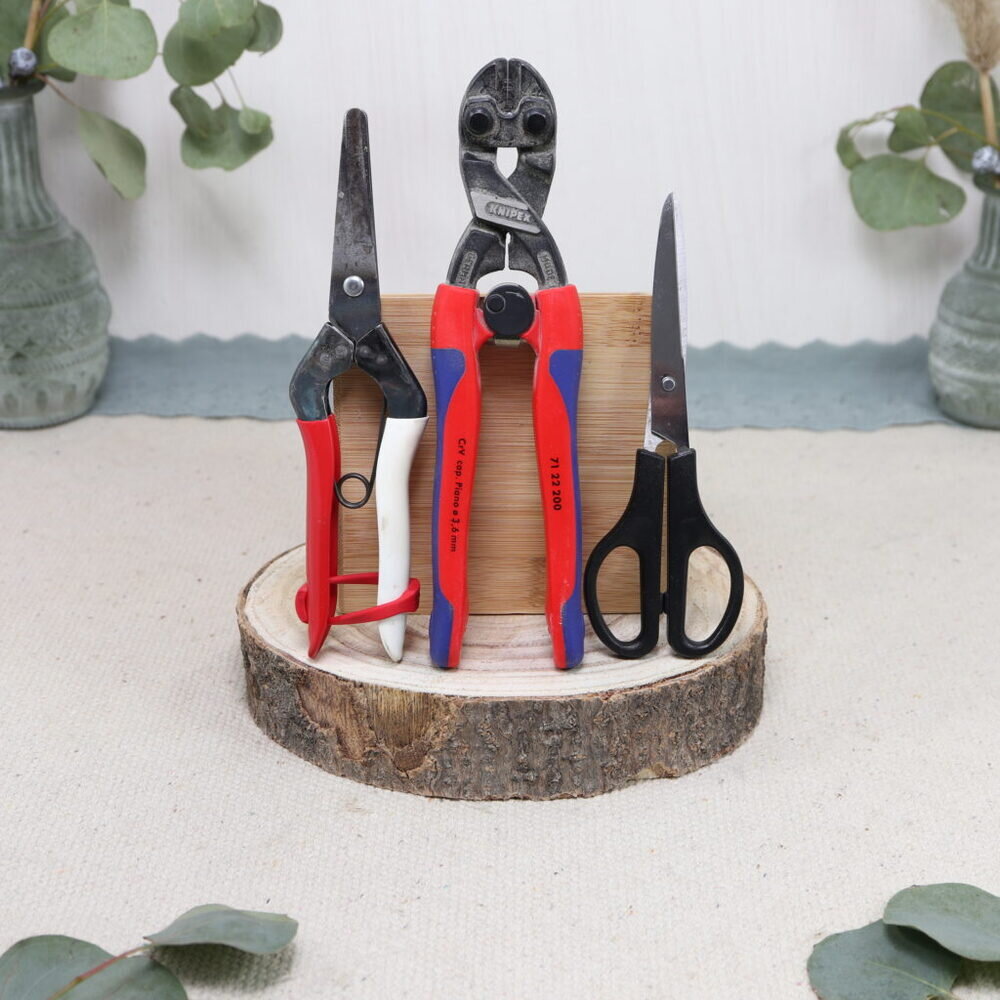 Here you can see what tools I used for the wreath. You need flower scissors for the hyacinth flowers, a wire cutter for the wire and a pair of household scissors for the crochet ribbon.
| Tool | Search on |
| --- | --- |
| Flower scissors | * |
| I use the Japanese flower scissors Okatsune 304 | * |
| Wire cutter | * |
| Household scissors | * |
Materials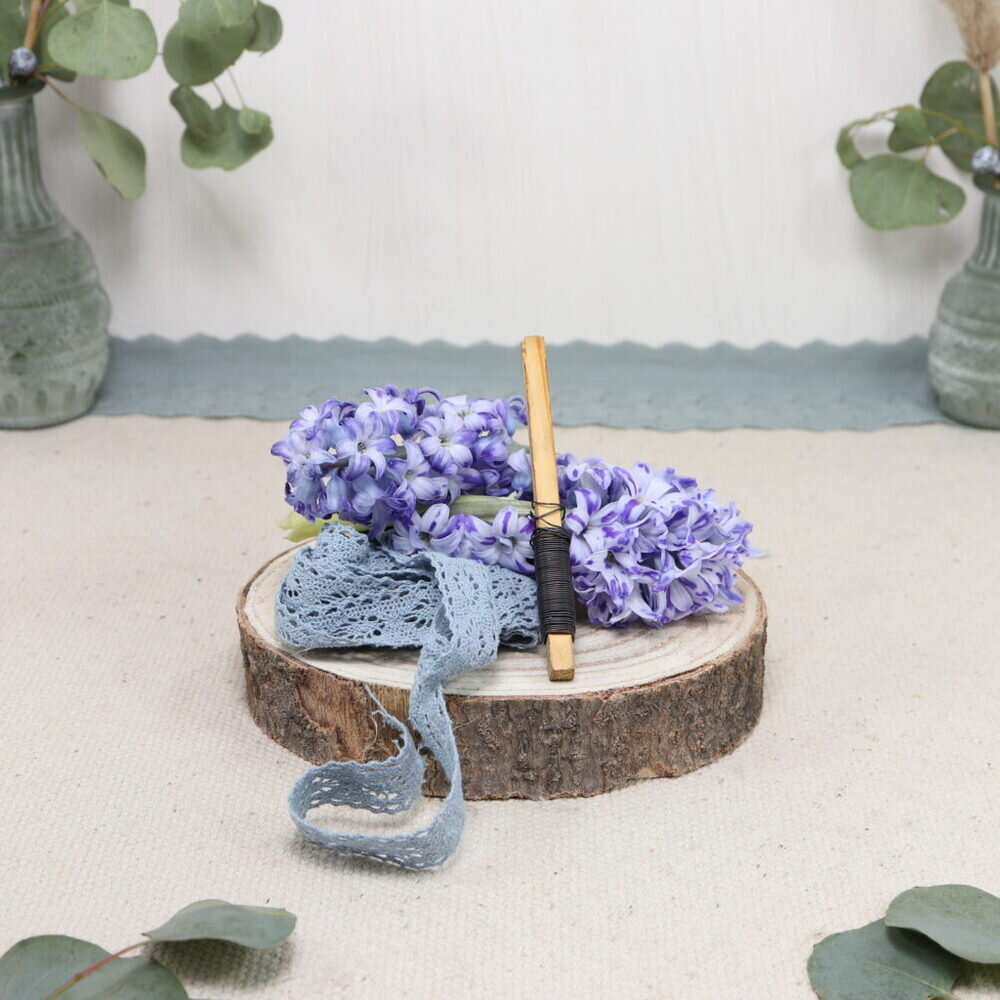 I used these materials for the spring decoration: blue hyacinths, strong floral wire and a blue crocheted lace ribbon.
Guide
Step 1: Cut hyacinths flowers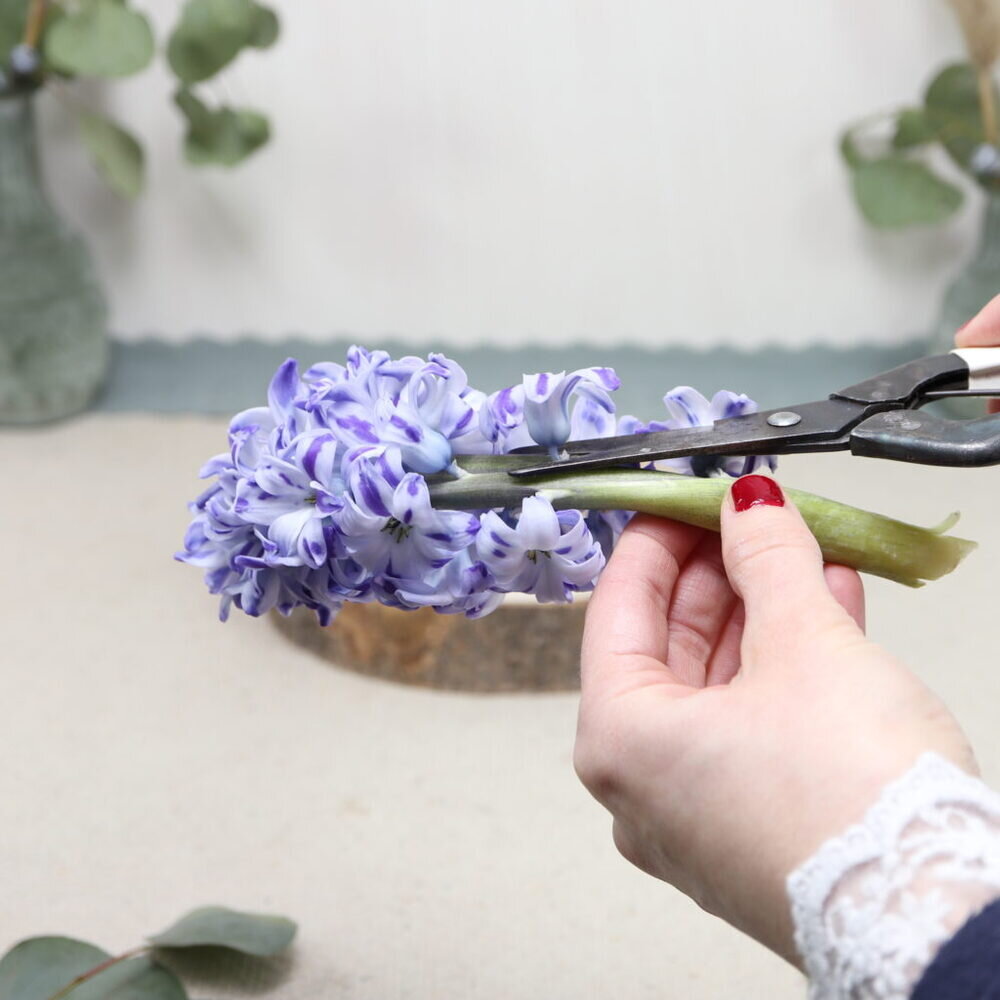 In the first step, I cut the hyacinth flowers from the stem. For this I use the flower scissors.
Step 2: Cut the floral wire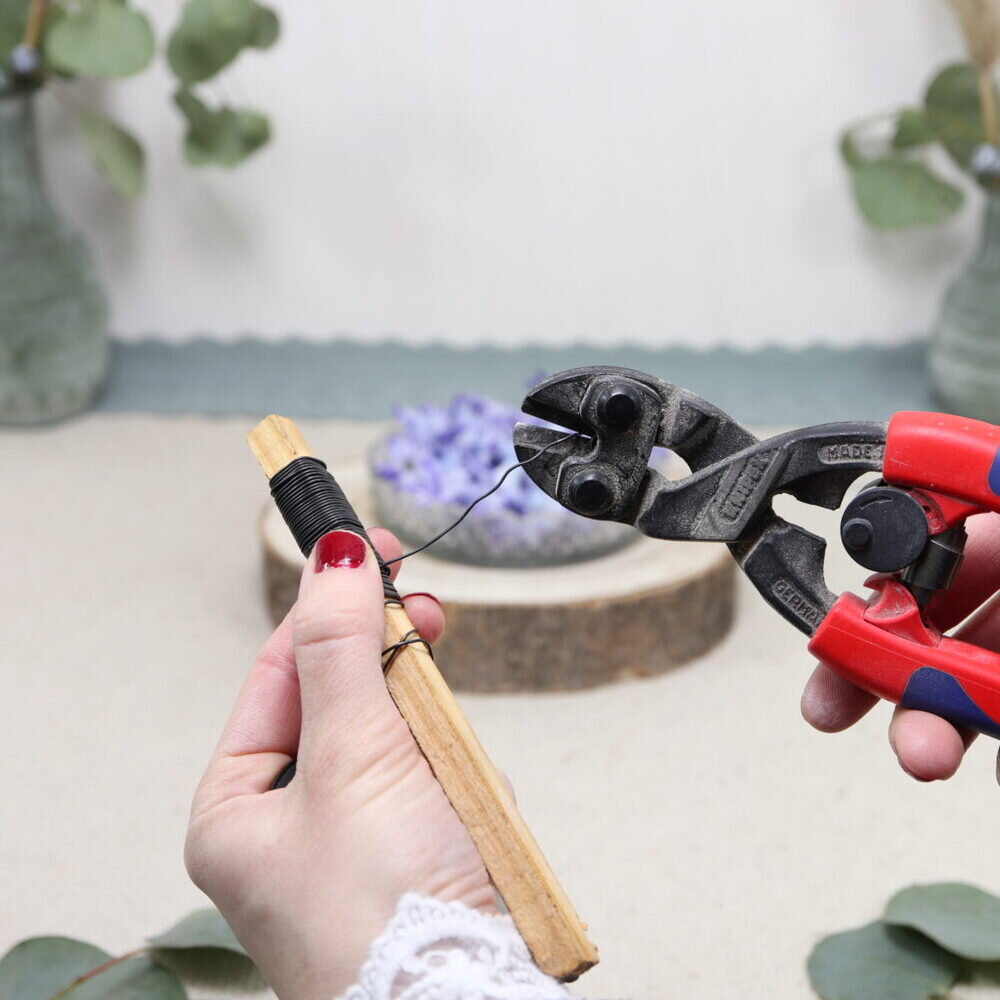 Now, I cut a piece of wire with the wire cutter. The length of the wire depends on the desired ring size (better be generous when cutting).
Step 3: Thread hyacinth flowers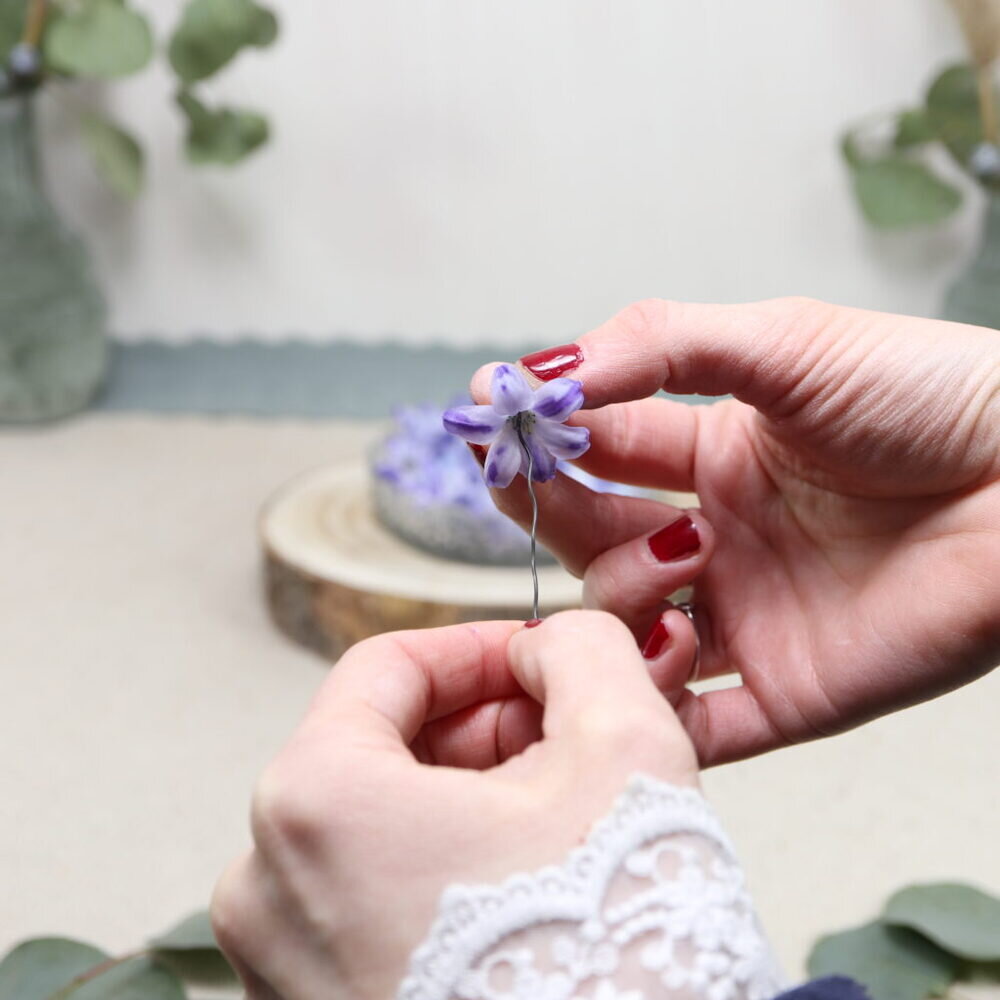 The next step is to thread the hyacinth flowers onto the wire one by one. I make sure that the wire is as straight as possible.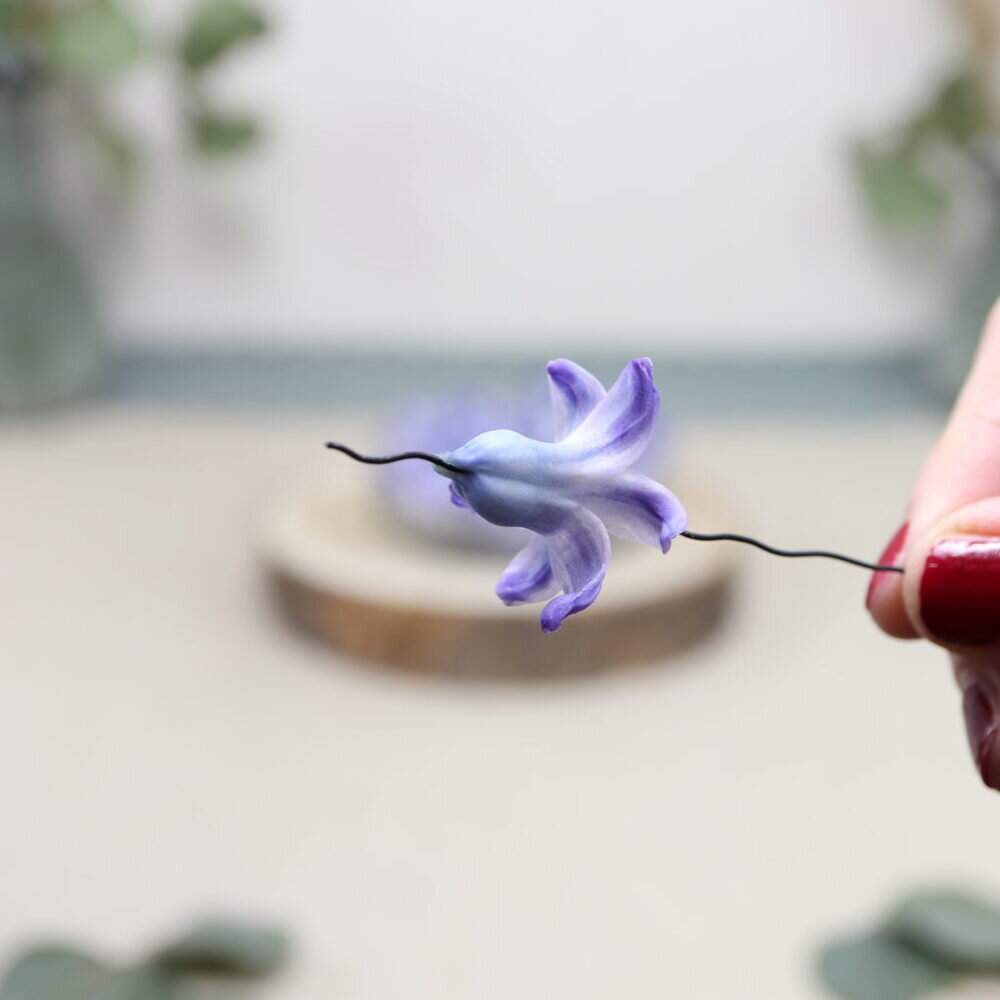 I push the wire through the large flower opening first and then pull the flower almost to the end of the wire. There should still be enough wire left to close the ring.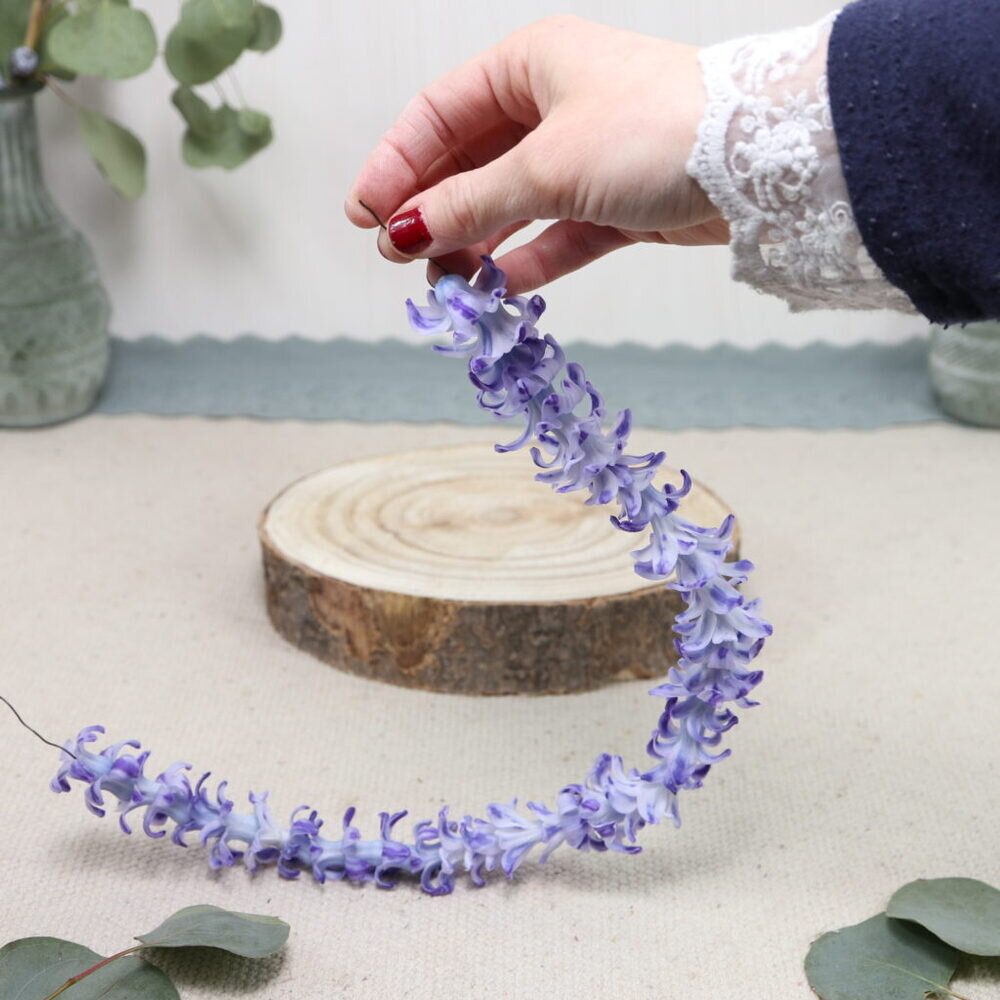 Step 4: Close the ring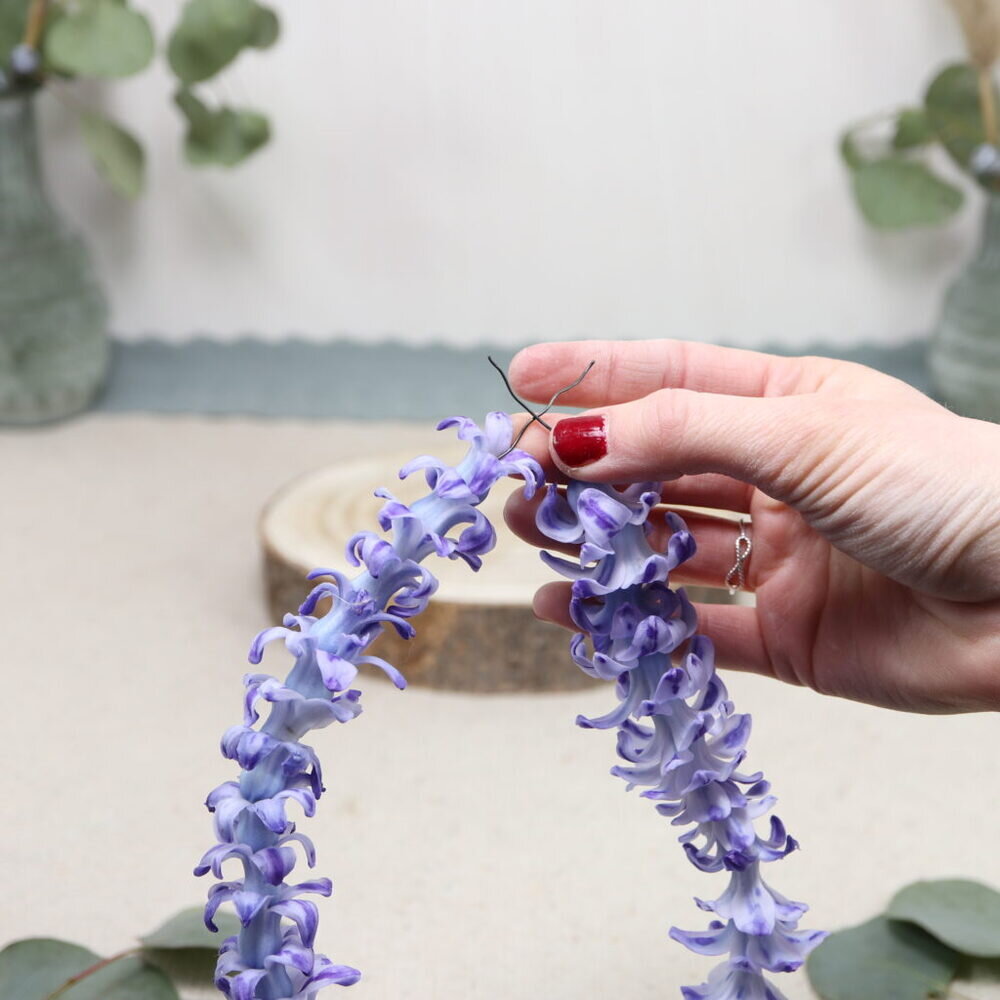 Now the ring can be closed: To do this, I put the wire ends on top and twist them.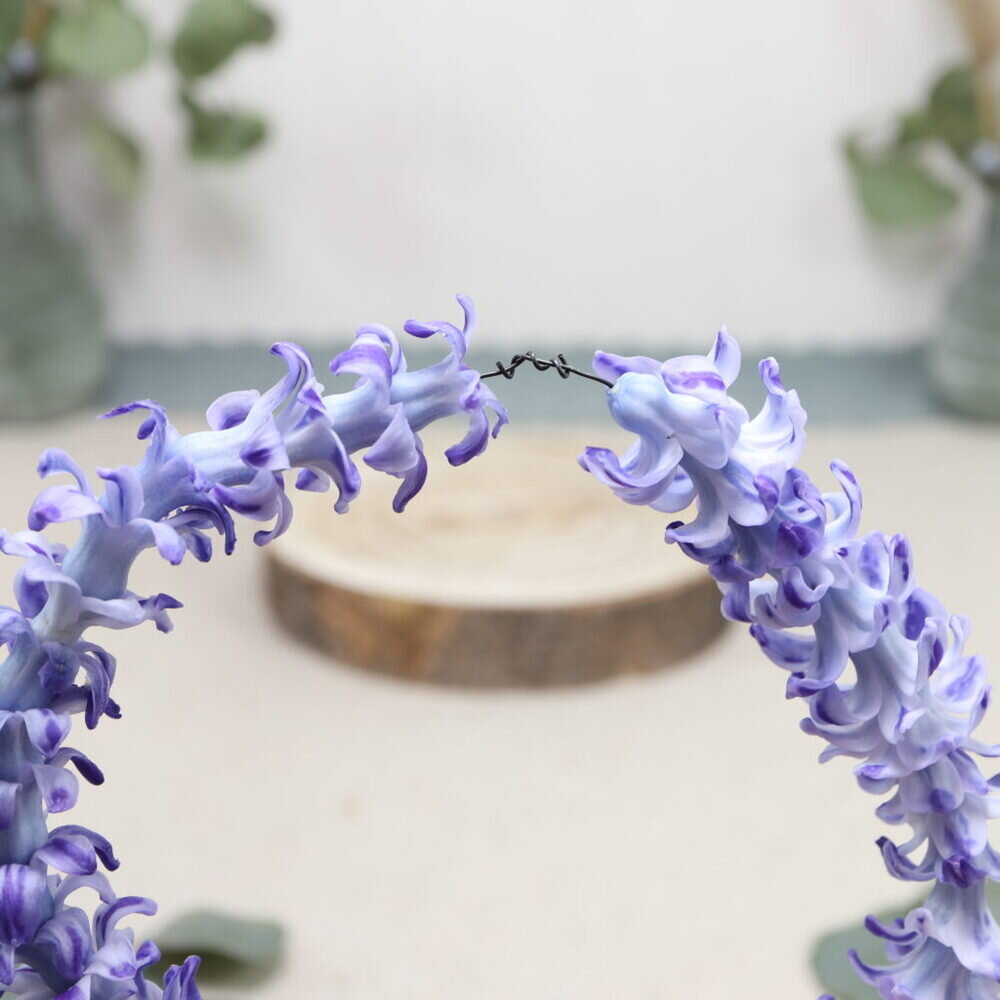 The twisted end doesn't have to look perfect, as it will be covered with the ribbon in the next step.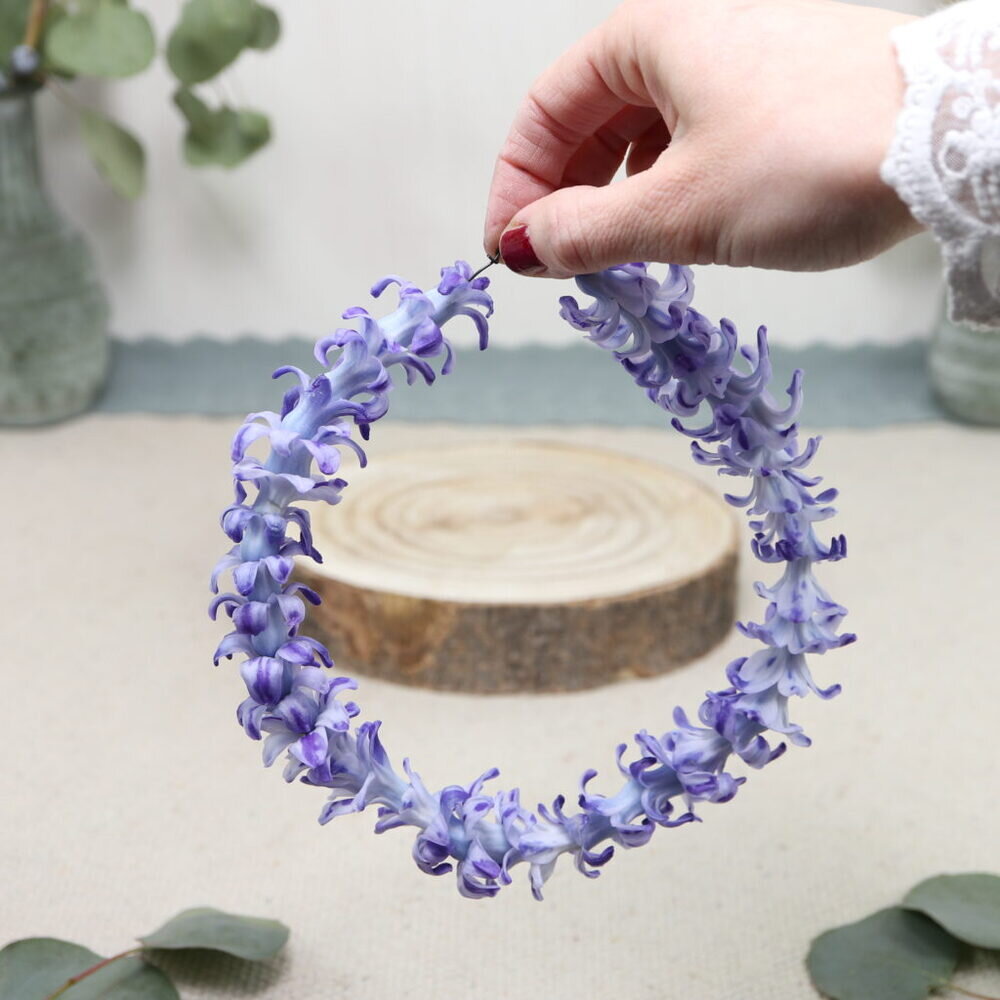 Step 5: Cut the ribbon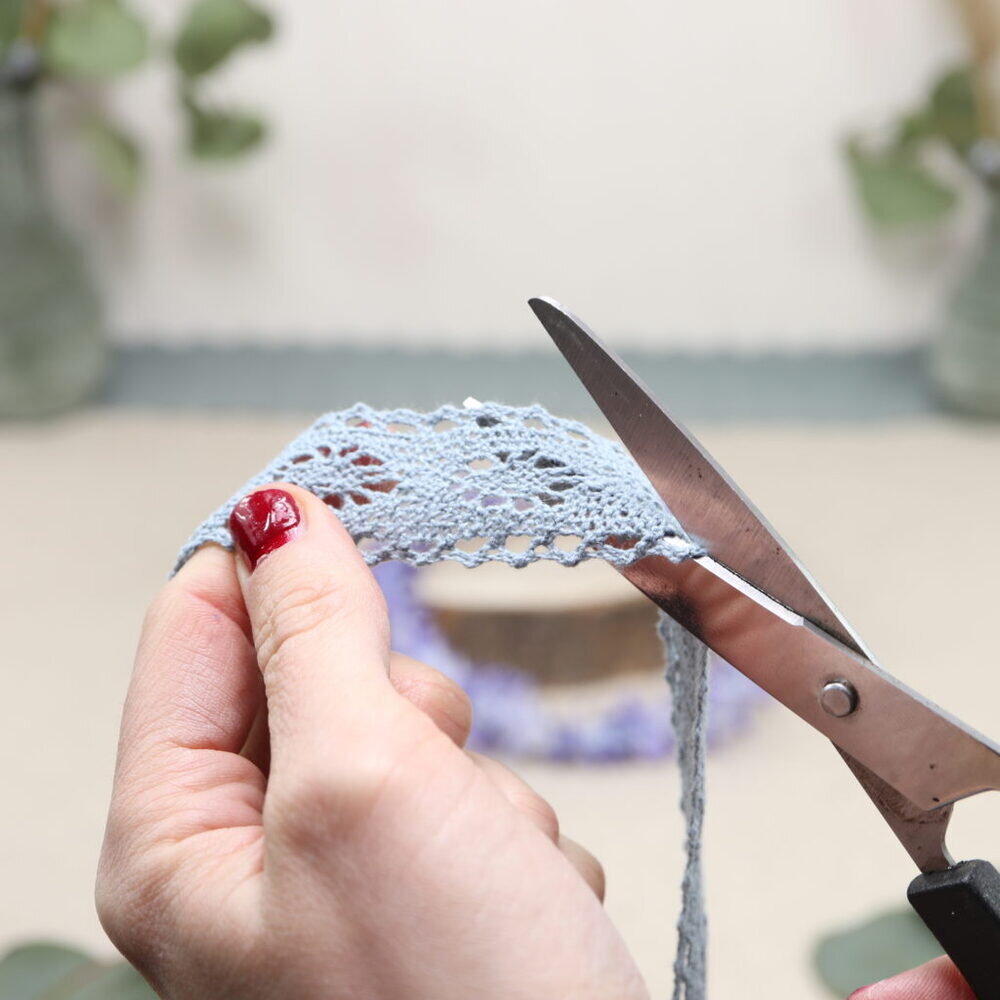 In the next step, I use the scissors to cut the crochet ribbon that will be used to hang the wreath. I cut the ribbon's ends at an angle.
Step 6: Attach crocheted lace ribbon for hanging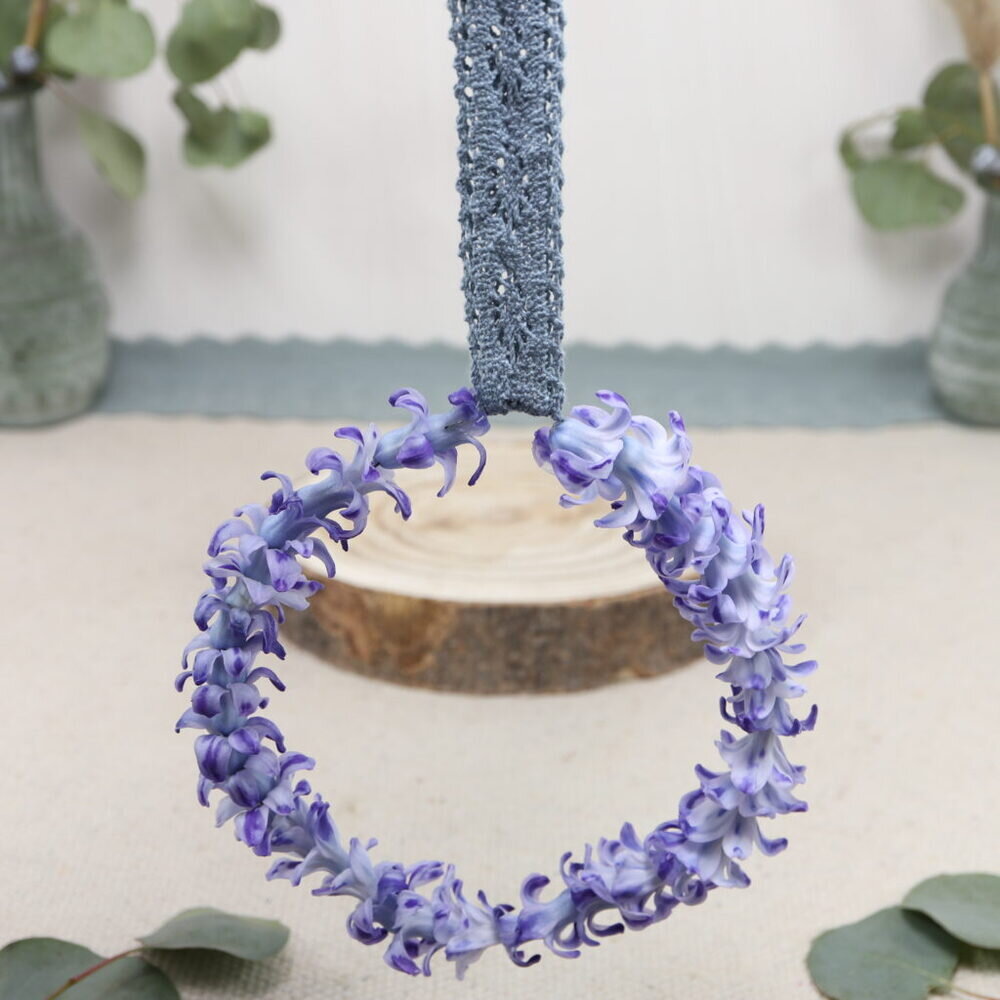 For hanging the wreath, I fold the cut piece of lace ribbon in the middle and put the wire in between. At the top I close the ribbon with a knot.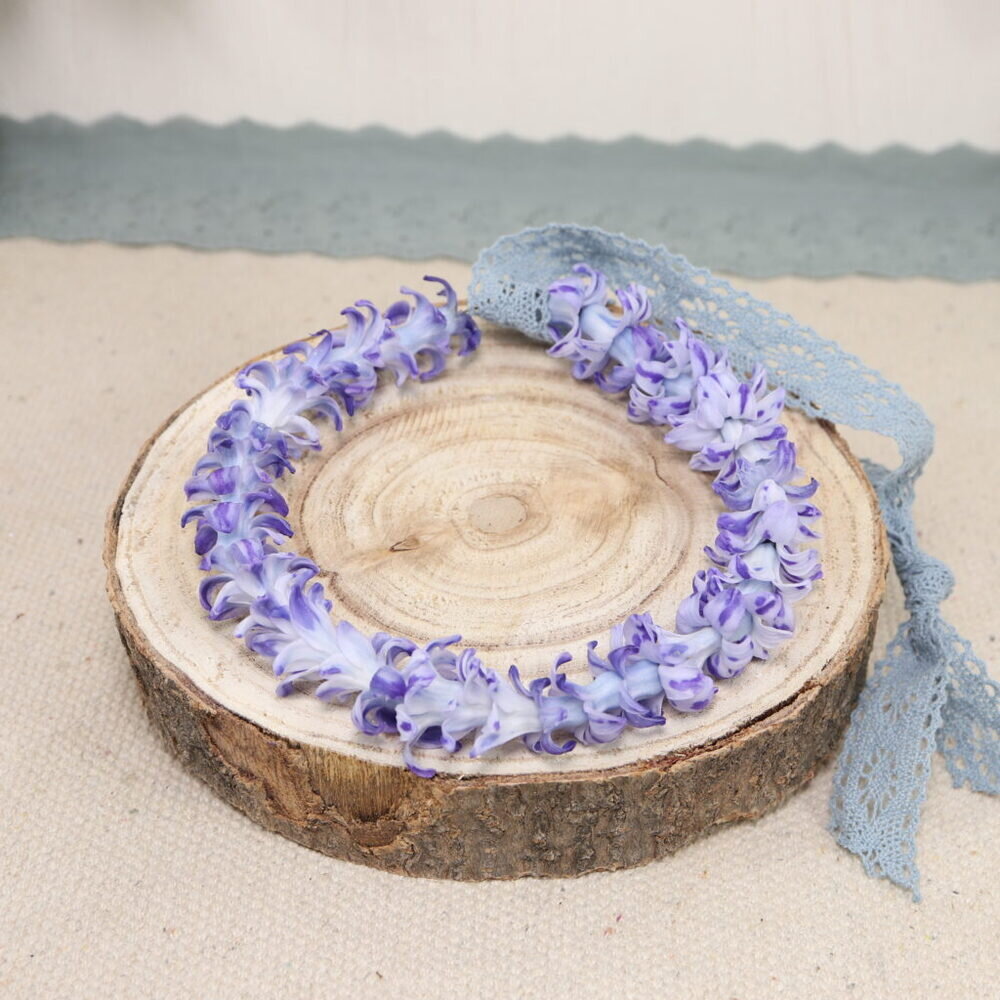 And ready is the simple flower wreath with hyacinth flowers! I hope you enjoyed this DIY as much as I did and like the look of this spring decoration!