Maybe you know a loved one who you would like to make happy, for example for a birthday, to say thank you or just because of something else? I have a nice gift idea for you: Today I will show you how you can make an easy DIY with flowers in a jar to give away (or keep for yourself 😉 )! I use blueberry herb, roses and the early bloomers hyacinth and tulips. The blueberry branches give the flowers a good hold and allow them to be stuck in easily.
With the following step-by-step instructions you can easily make the flower arrangement in a glass jar yourself!
Tools
Here you can see the tools I used for the spring bouquet: flower scissors and household scissors.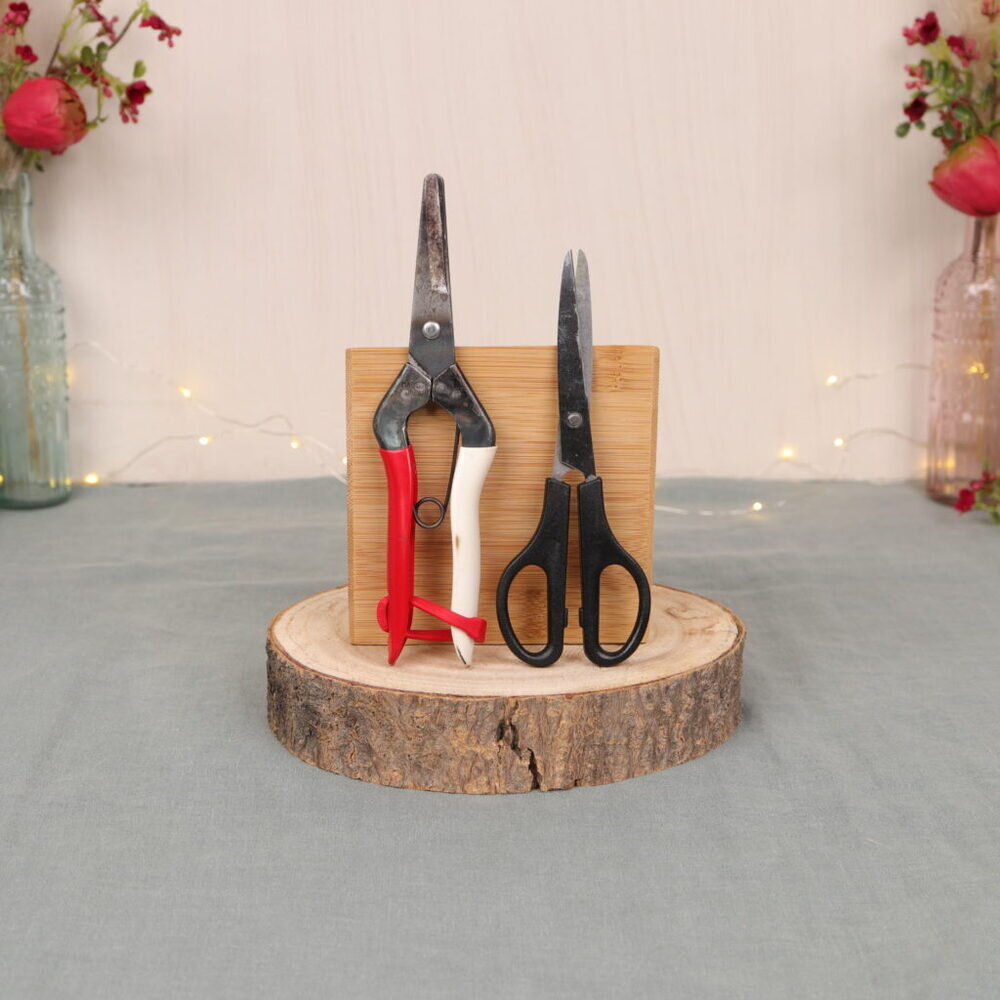 Materials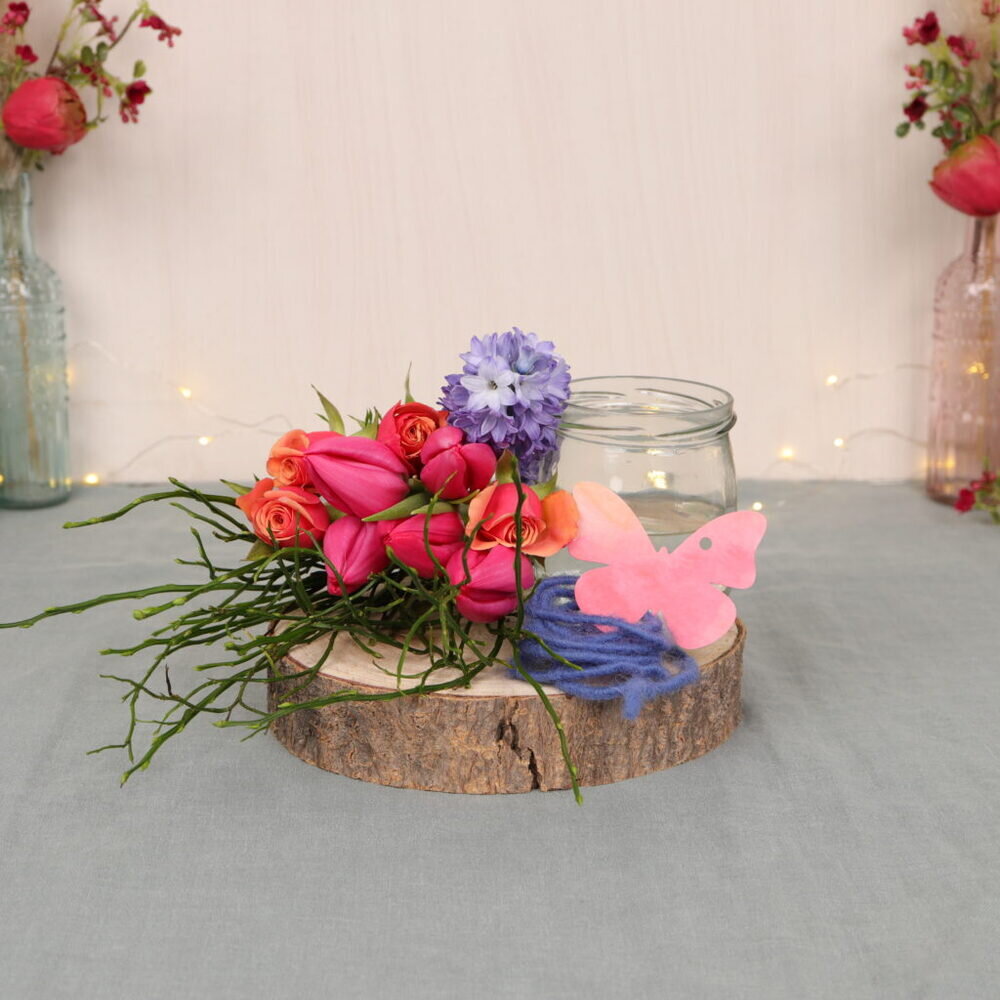 I used these materials for the flowers in the jar: a glass jar (I use an empty yoghurt jar; filled with water), flowers (tulips, hyacinth, roses), blueberry herb, felt cord and a butterfly tag.
| Material | Search on… |
| --- | --- |
| Glass jar (with water) | * |
| Tulips | * |
| Hyacinth | * |
| Roses | * |
| Blueberry herb | * |
| Felt cord | * |
| Butterfly tag | * |
Instructions | Spring give away: flowers in a glass
Step 1: Cut flowers and blueberry herb
In the first step I cut the spring flowers and the blueberry herb.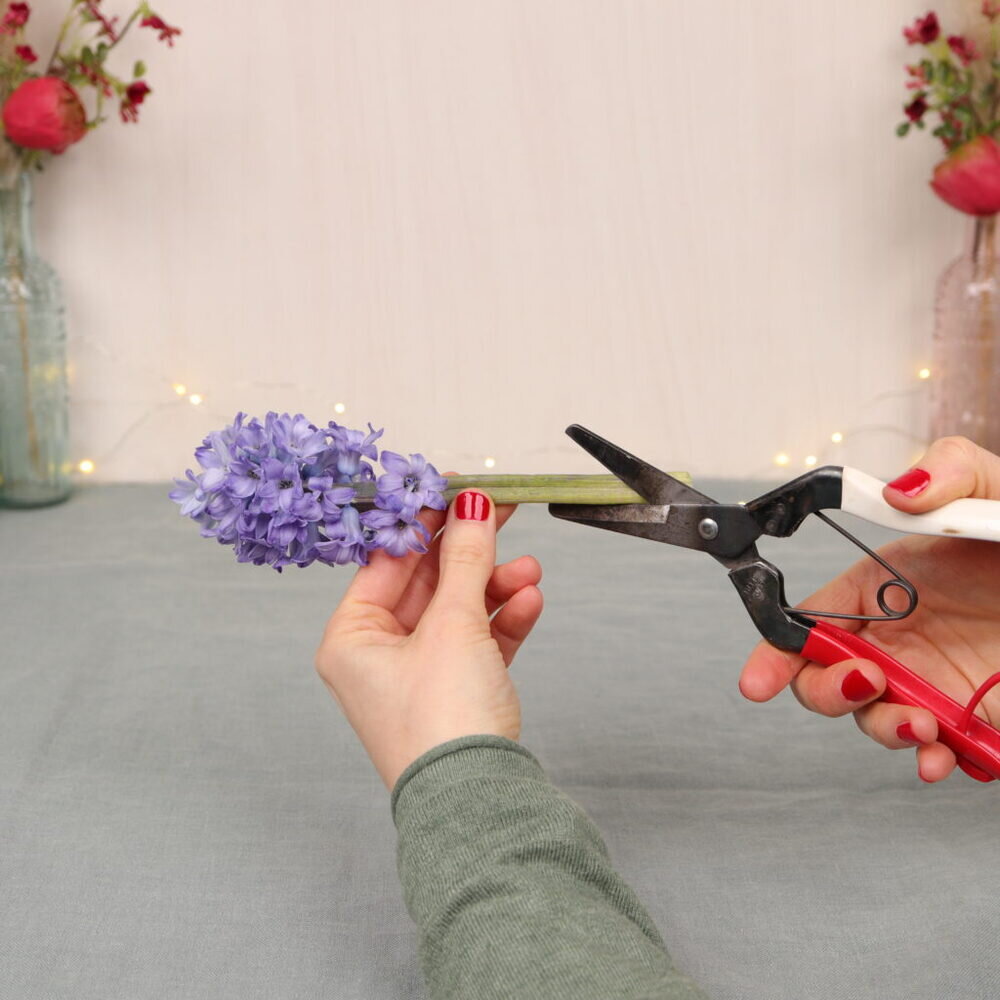 I use my flower scissors. To get the perfect length of the stems, I measure the height of the jar.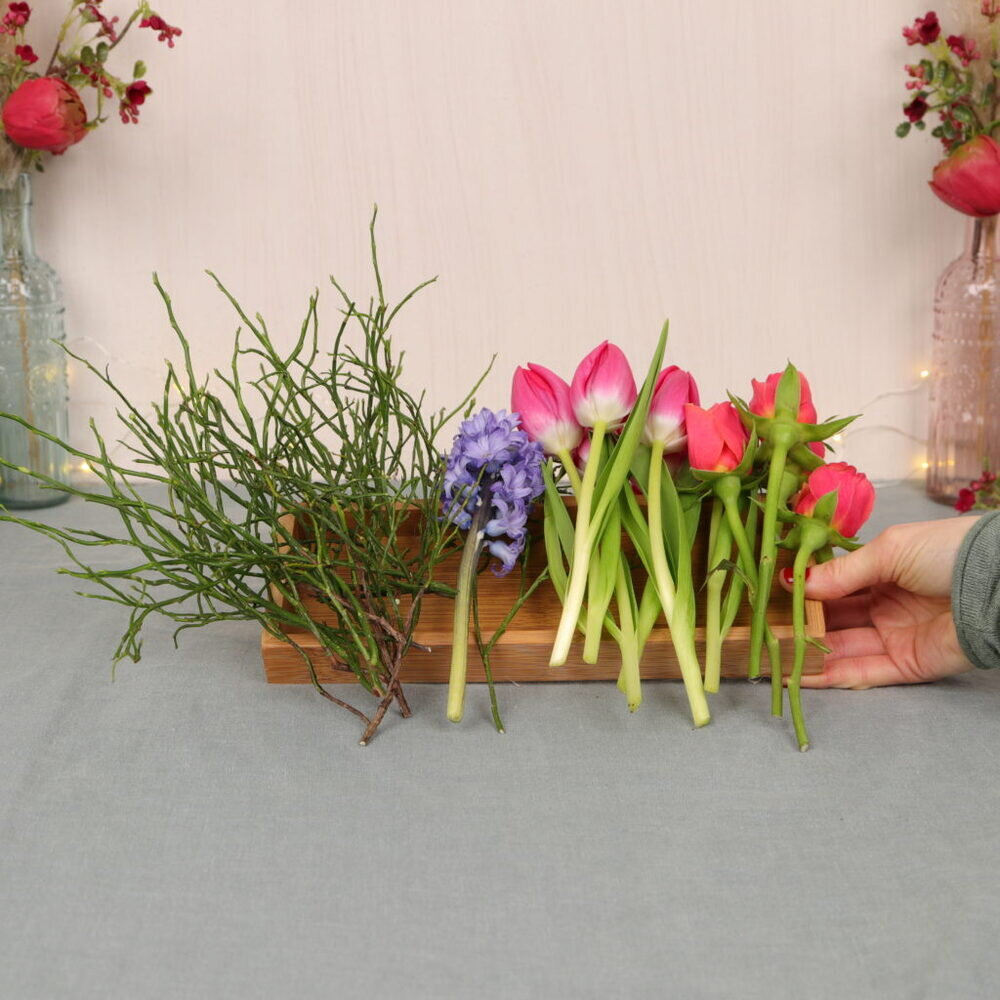 I also remove any leaves on the rose stems.
Step 2: Put the blueberry leaves in the glass jar
The blueberry branches forms the basis of the flower arrangement.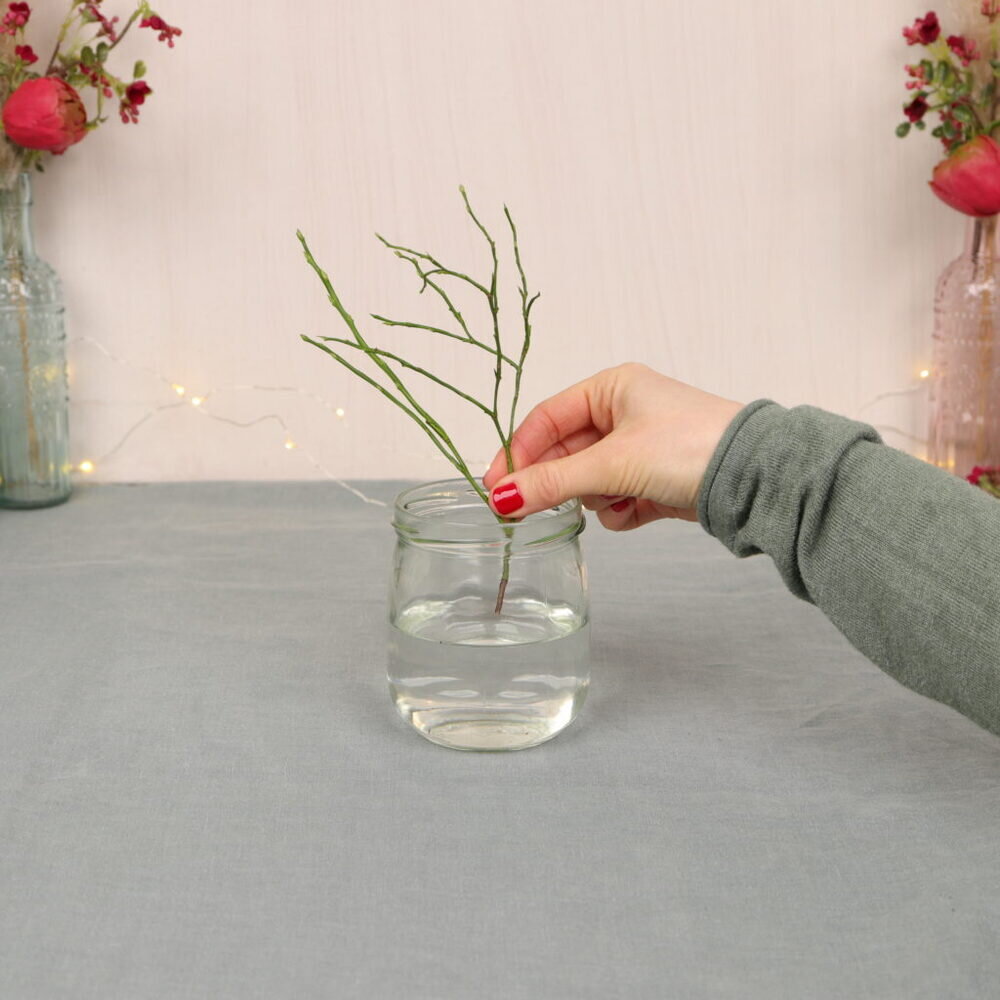 I put the branches evenly into the glass filled with water.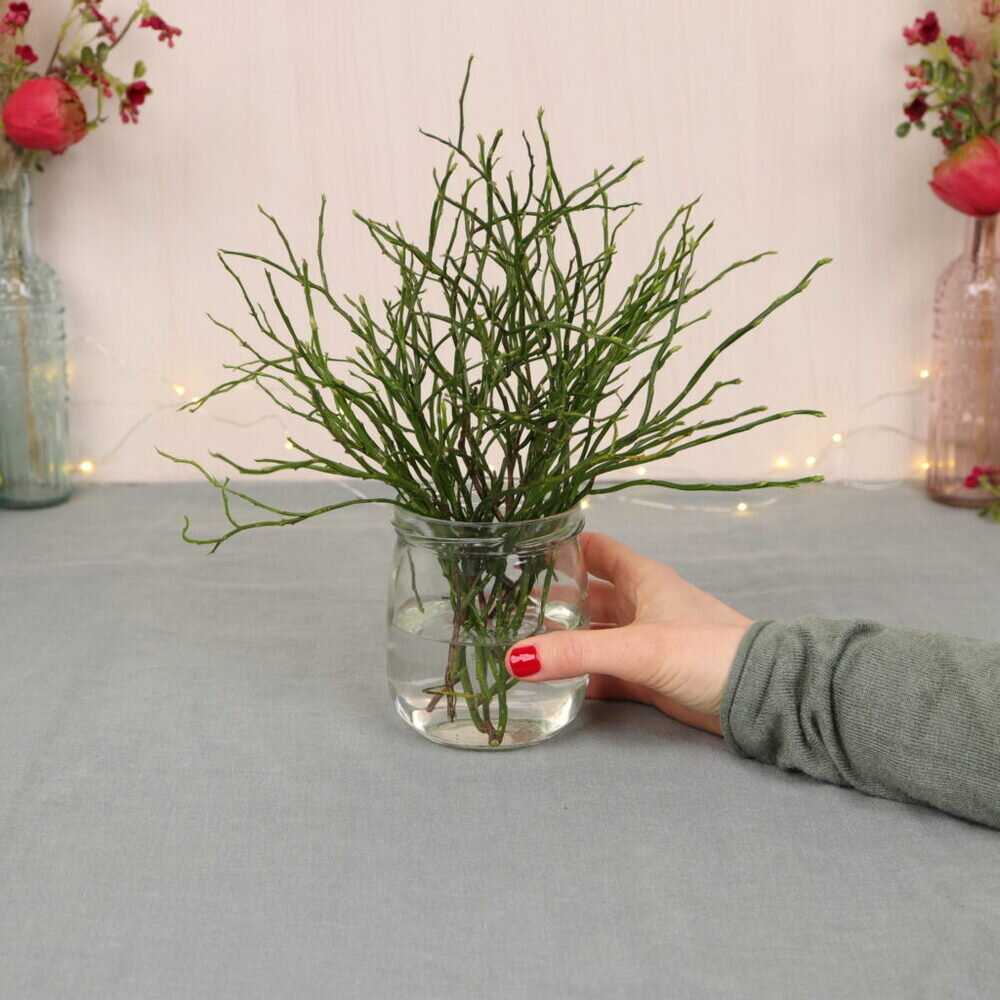 Step 3: insert flowers
Thanks to the blueberry branches, the flowers can now be easily inserted between the branches.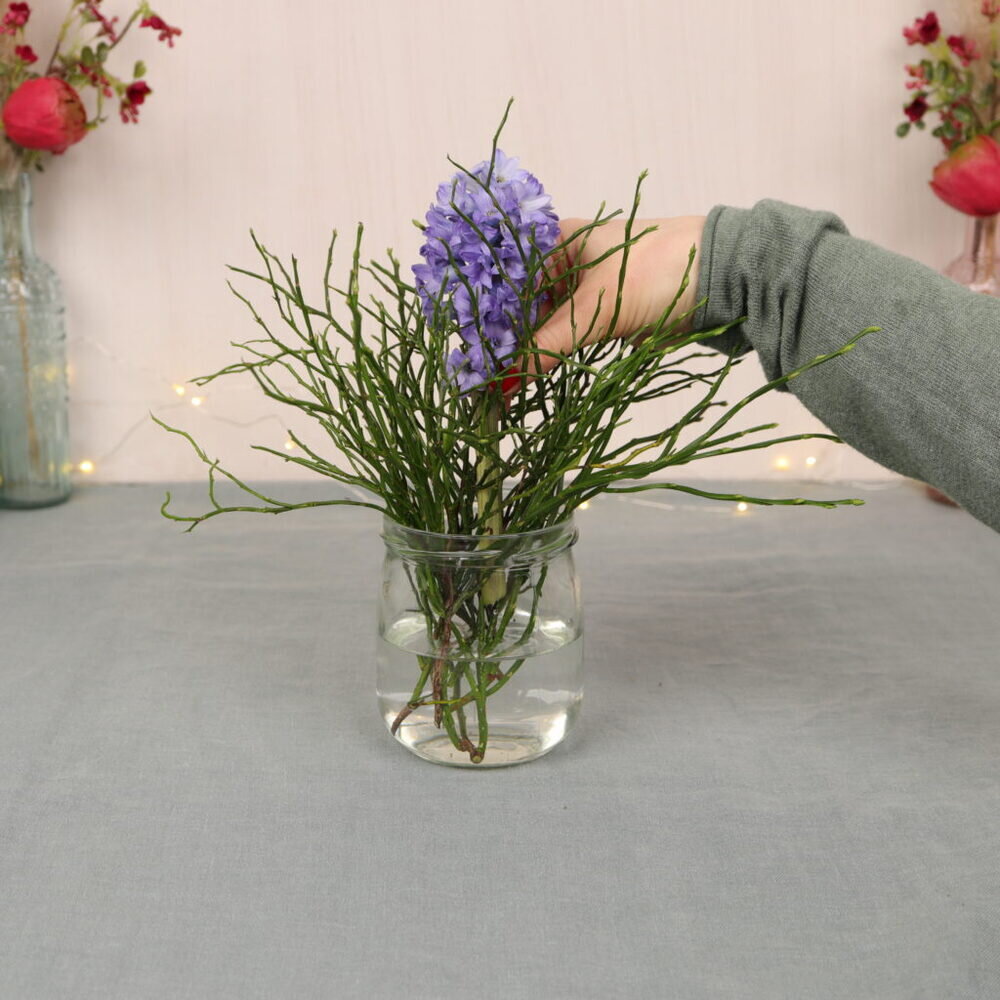 Now, I start with adding the hyacinth.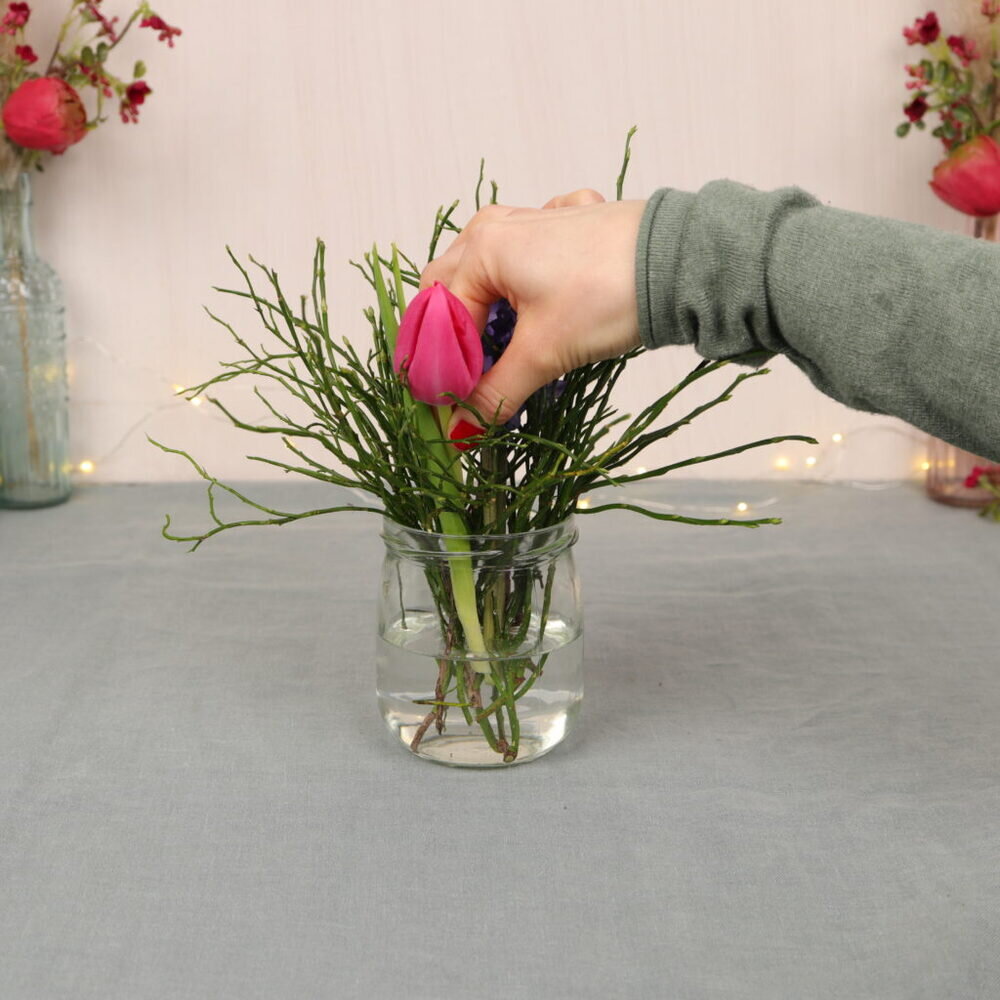 Then I alternately put tulips and roses around the hyacinth.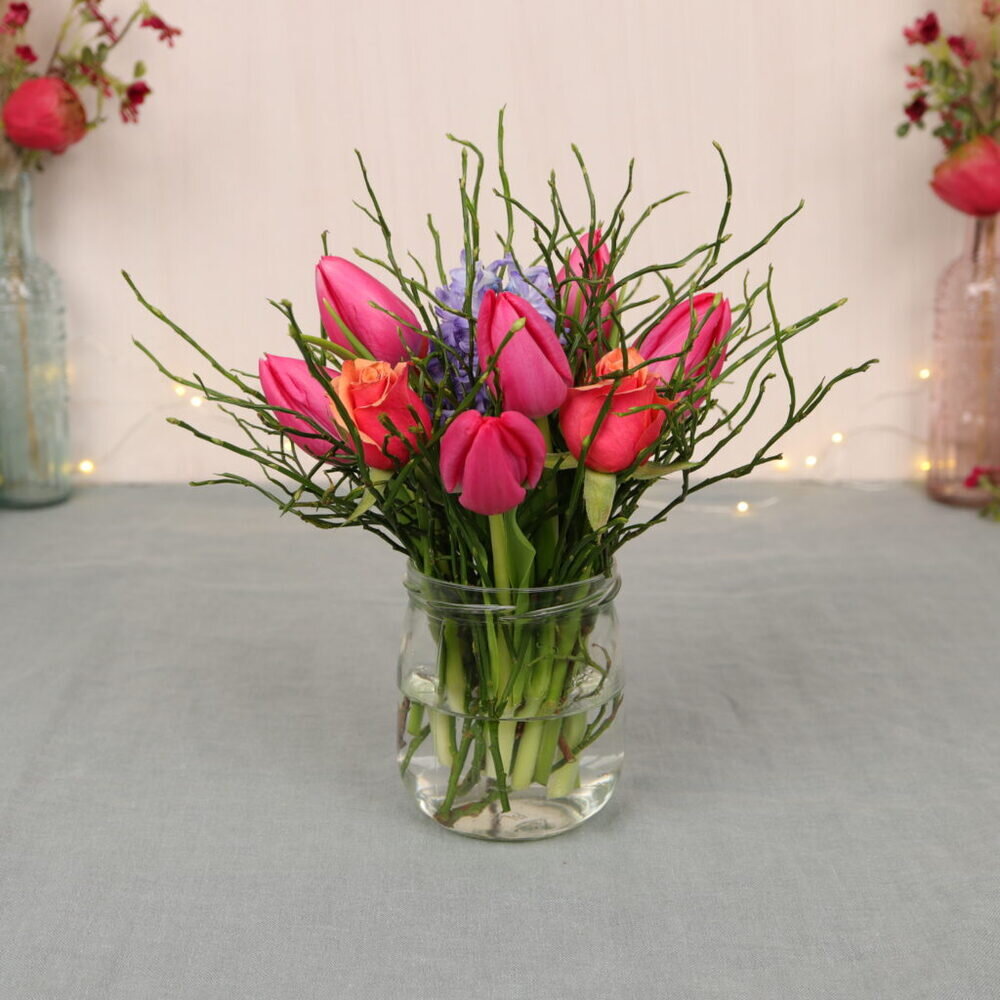 Step 4: Attach felt cord with butterfly tag
Now I cut a piece of felt cord with the scissors and wrap it around the glass jar several times.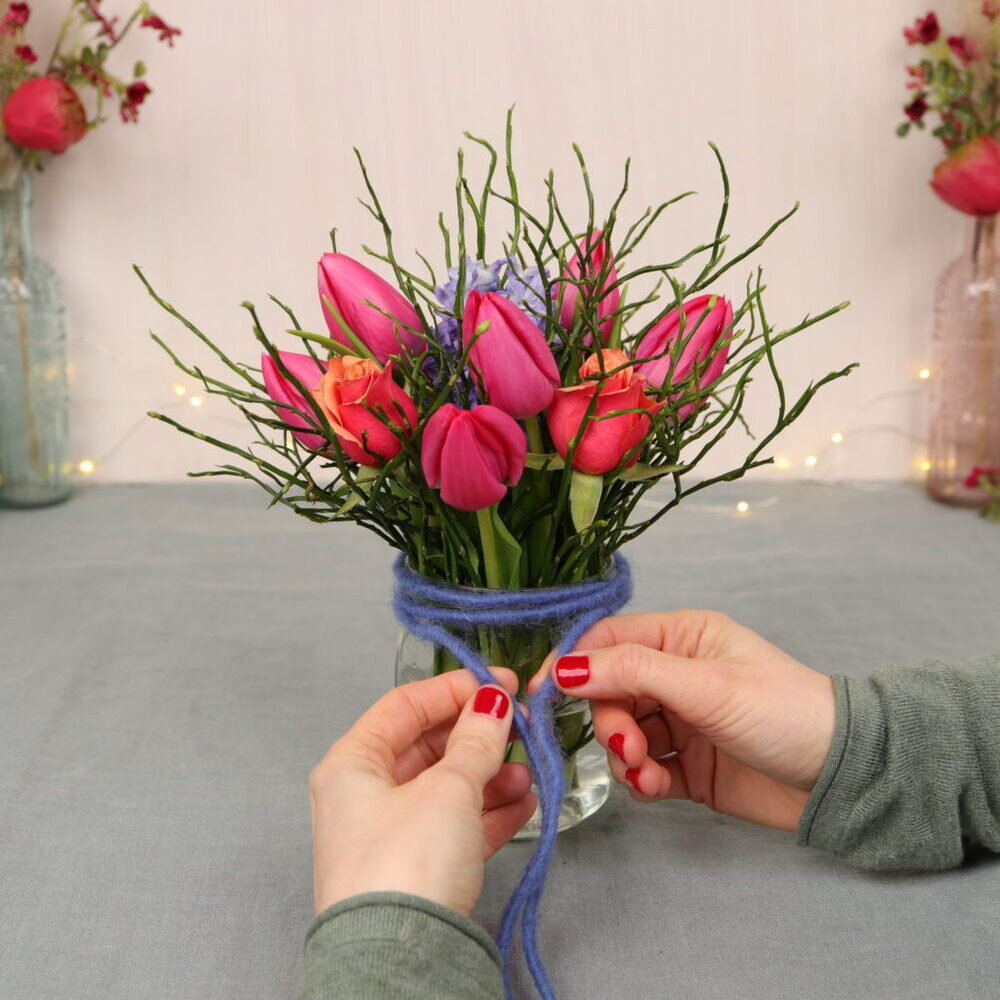 Then I thread the butterfly and knot the cord.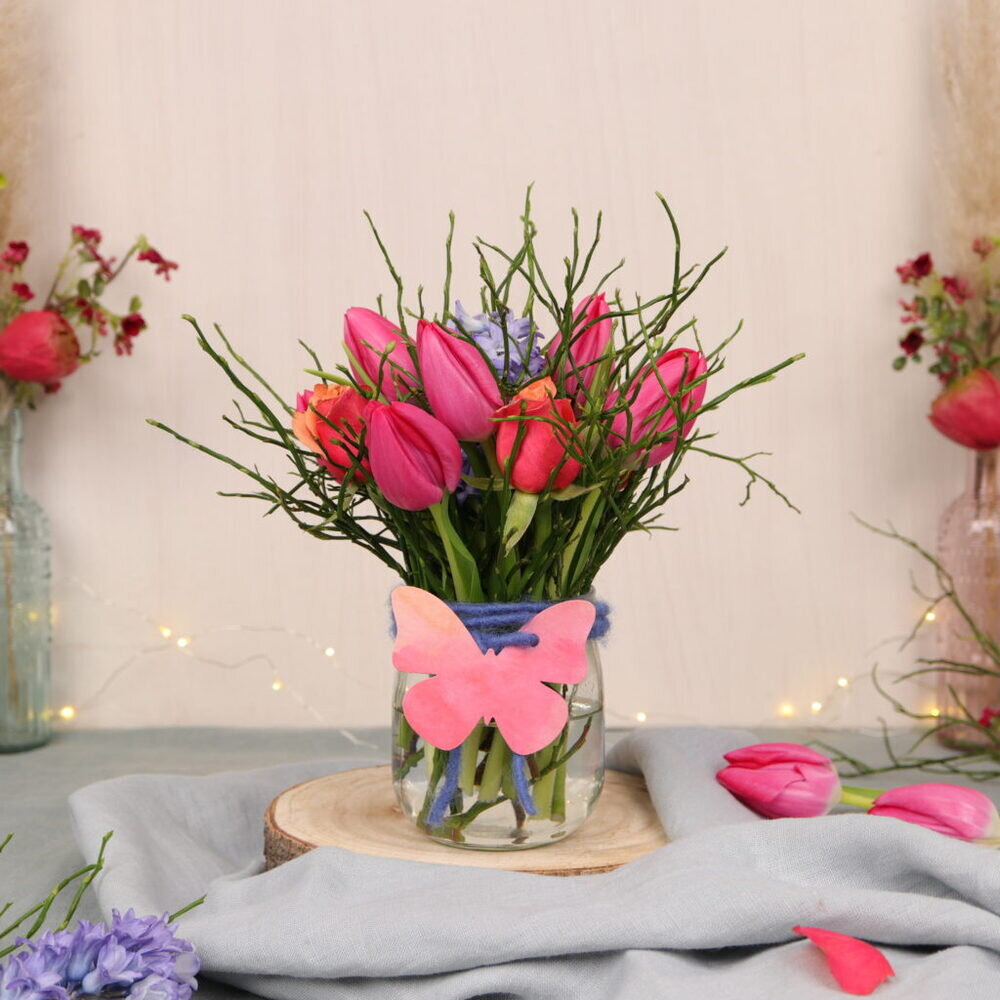 And the spring give away is ready in a glass! I hope you had as much fun with this DIY as I did and that you look forward to giving the flower decoration as a gift or keeping it!